Welcome to my full guide on the 6 best Sports Nutrition certifications. I will compare each certification on these six critical aspects.
By the end, you will have a very clear idea about which Sports Nutrition certification is the right one for you.
Make sure to take the quiz to get a good idea of which certification is right for you.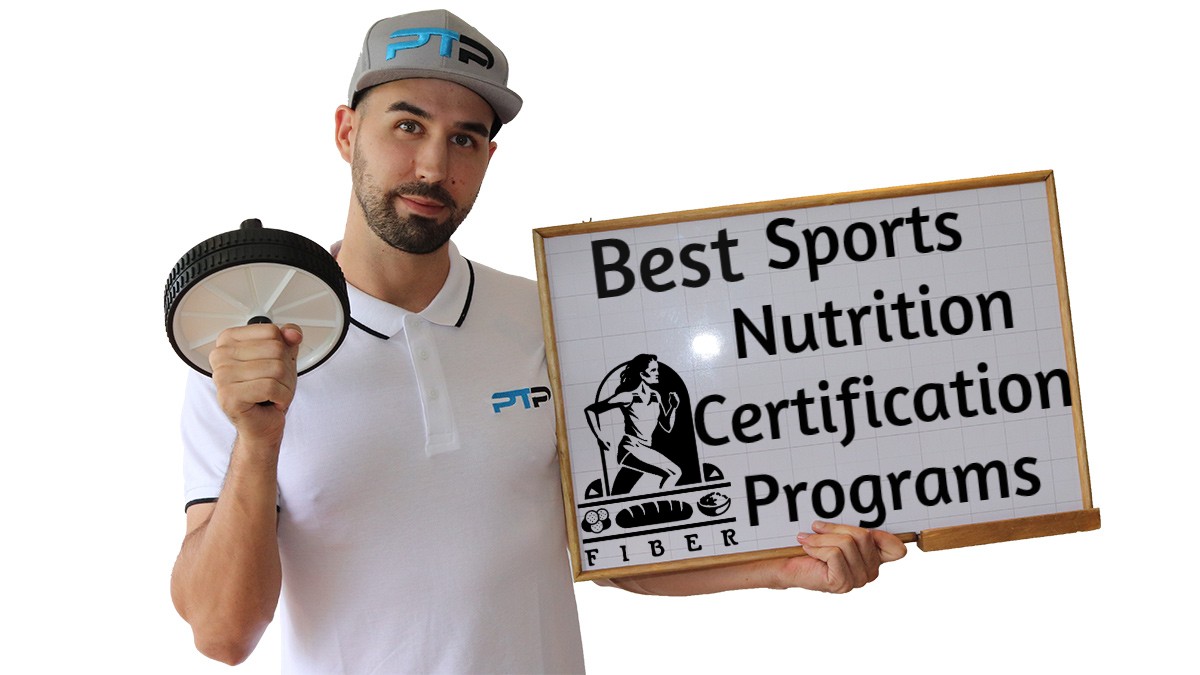 Let's take a closer look at what we have narrowed it down to:
International Sports Sciences Association (ISSA) Nutrition Certification
National Council on Strength and Fitness (NCSF) Sports Nutrition Specialist
American Fitness Professionals and Associates (AFPA) Sports Nutrition Certification
National Exercise and Sports Trainers Association (NESTA) Fitness Nutrition Coach
National Sports Performance Association (NSPA) Sports Nutrition Coach
International Society of Sports Nutrition (ISSN) Sports Nutrition Specialist
Make sure to check out my free nutrition certification study guides here.
I also suggest checking out my article on the top regular nutrition certifications. Also, for those who want to become trainers as well, my article on the top CPT organizations.
Currently, My overall top two are ISSA Nutrition and the NCSF SNS in 2023. Partly because they provide the best package deals in combined with some of their other certifications (which I highly recommend). Find out why below.
Here are the 6 best Sports Nutrition certifications in 2023.

Probably one of the most well rounded approaches to nutrition coaching, the nutrition program offered by the International Sports Sciences Association (ISSA) is certainly one of the best available.
And the fact that ISSA often offers it as a free addition if you take their personal trainer certification course is a real bonus.
In a nutshell, this nutrition certification will teach you everything you need to know about nutrition and the impact it can have on the success or failure in a person's life from a wellness or fitness point of view.
So although it does not have Sports Nutrition in the name, it is geared towards personal trainers, and coaches working with that athletes.
By giving you the tools to understand just how fitness and nutrition interact the body, you will be able to deal first hand with clients who may require your services for a number of reasons.
Like someone who wants to gain muscle, or perhaps a client that is looking to using nutrition to help them lose weight. And a number of critical nutrition concepts will now be at your fingertips, for example, carbo-loading as a means to provide energy for performance.
By combining a well-devised fitness program with a nutritional component, it becomes even easier to make sure a client is achieving results.
But it's not only the physiological aspect that the ISSA nutrition certification focuses on.
Effective nutrition coaching is both the result of and results in phychological and behavioral shifts.
But how long will it take to complete?
The fact that certifications like this one are all completed online means that you can study at your own pace.
But generally, if you put in a few hours a day, ISSA suggests you can complete their nutrition certification online in two to three months.
That's not bad at all, and should you be able to put more time in, you can speed up the process as well.
What study materials do you receive?
The course work and study materials provided by ISSA for this certification are top-notch. So what can you expect?
Let's break it down:
The course texbook "Nutrition: The Complete Guide – Second Edition"
An accompanying study guide with step-by-step help with each module
A host of online practice quizzes so you can test your knowledge before the final certification exam
ISSA professionals ready to help with any queries you might have
A student forum where you can exchange ideas with fellow students
The option of a traditional pen and paper test or simply take the exam online
All of these certainly give you enough scope for preparing thoroughly for your certification exam.
And the fact that the ISSA make professional help available means that any questions you might have can be cleared up fast and simple.
I have created an excellent free study guide for the ISSA Nutrition certification here.
Check out the current study materials that come with the ISSA nutrition certification here.
How much does it cost?
The price of this certification is currently $799, but ISSA constantly has specials where it drops to as low as $399 at times.
And as mentioned earlier if you are looking to get certified as a personal trainer, the ISSA throws in the nutrition certification for FREE!
They also have what's called their Elite Trainer package. This comes with the nutrition certification, personal trainer certification and one other certification of your choice.
For people getting into Sports Nutrition I recommend the strength and conditioning certification. I have seen this deal as low as $999. If you catch it on this discount, it's a hard package to pass up.
Exclusive PTP Nutrition Offers



Gold Standard Cert

Most Popular Cert

Best Study Materials

A Good Option

A Great Option

Best Cert for you?

Without a doubt, this is one of the best sports nutrition certifications out there. If you are already qualified as a personal trainer, and an ISSA certified one in particular, then adding this nutrition certification to your skillset just makes absolute sense.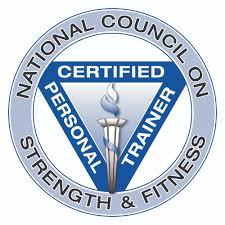 Now let's take a look at the Fitness Sports Nutrition Specialist certification offered by the National Council on Sports and Fitness (NCFS).
A comprehensive online sports nutrition certificate, the Fitness and Sports Nutrition Specialist certification is aimed mostly at personal trainers looking to branch out into the nutrition field as well.
It takes around two to four months from start to finish, depending on the time you can put in.
On completion of this sports nutrition program, you will have the knowledge to help clients improve their athletic performance. That's thanks to making nutritional changes to their diet and the timing of nutrient and fluid intake for optimal athletic output. Supplements and performance enhancers are also covered in-depth.
But it's more than just helping athletes.
Structured into 16 modules, this certification will also help you use your nutritional knowledge to help clients lose weight by making changes to their diets.
Just like ISSA, the NCSF provides excellent combination packages with their Sports Nutrition certification and either their General personal training certification, or their strength and conditioning certification.
The knowledge of having these combinations provide excellent results for Sports nutrition Clients. As we all know, exercise and diet go hand-in-hand.
What study materials do you receive?
To complete this sports nutrition program, the NCFS will provide you with a number of study materials. These include:
Full access to the sports nutrition specialist online learning portal with all course material which includes notes, chapter review quizzes and more.
Various in-depth instructional videos
Learning flashcards
Over 200 exam practice questions
Once complete, you will be able to write the 150-question final accreditation exam at over 1,000 testing centers all over the world. These are found in 83 countries.
Just register online, pick your date and you are booked to write. A pass rate of 70% is required to receive your certification.
check out the current NCSF study materials here.
How much does it cost?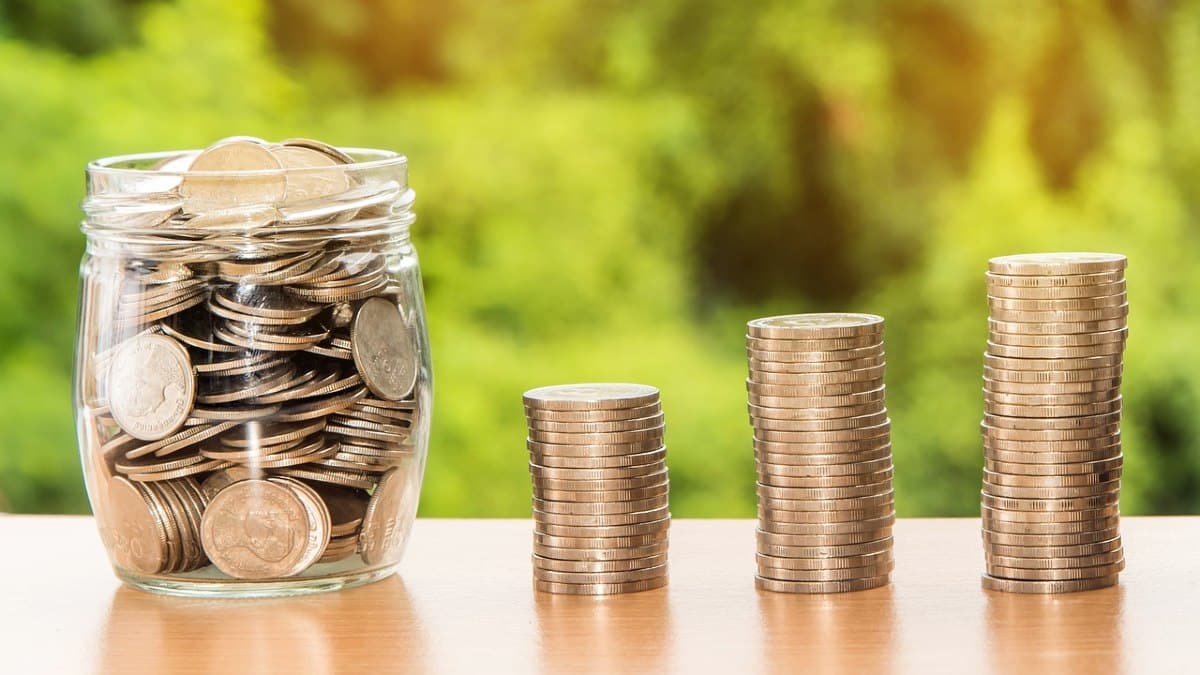 Cost-wise, this sports nutrition course has two options.
First up, the regular course which gives you access to all the online study materials, notes and more through the sports nutrition specialist online learning portal can be purchased using a credit card for $688.
A plus package, which just includes a hardcopy of the textbook as an extra cost $757.95. Check the NCFS website often as they regularly have sales for both options.
And should you fail, you can rewrite the exam at a cost of $299.
This is another solid option for someone looking for nutrition certification but its best to try and secure it on a special.
Check out the current cost for the NCSF SNS.
3. AFPA Sports Nutrition Certification

Now let's look at the sports nutrition course offered by the American Fitness Professionals and Associates (AFPA).
According to the organization, their sports nutrition certification is aimed at personal trainers, strength coaches, group fitness instructors and other positions in the fitness industry including those starting out, veteran fitness professionals or people trying to learn more about nutrition.
And AFPA says it is the perfect way for people in these positions to understand how fitness and nutrition can affect their clients.
So what is it that this certification will teach you?
Well, first and foremost, it provides you with all the nutritional knowledge you need to be able to deal with each unique client and their specific goals. From those who have mastered the art of training but now want to improve their nutrition to athletes needing information on supplementation or just those who want to lose weight through the nutritional route.
But there is more to it as well. For example, you will learn how meal timings can affect performance, how nutrition affects the immune system and how to deal with eating disorders and their effect on performance and nutrition.
As a certified sports nutritionist, you can give your clients all they need to stay fit and healthy.
But there is so much more that you will take in during this certification which AFPA says will take around six months or less to complete.
What study materials do you receive?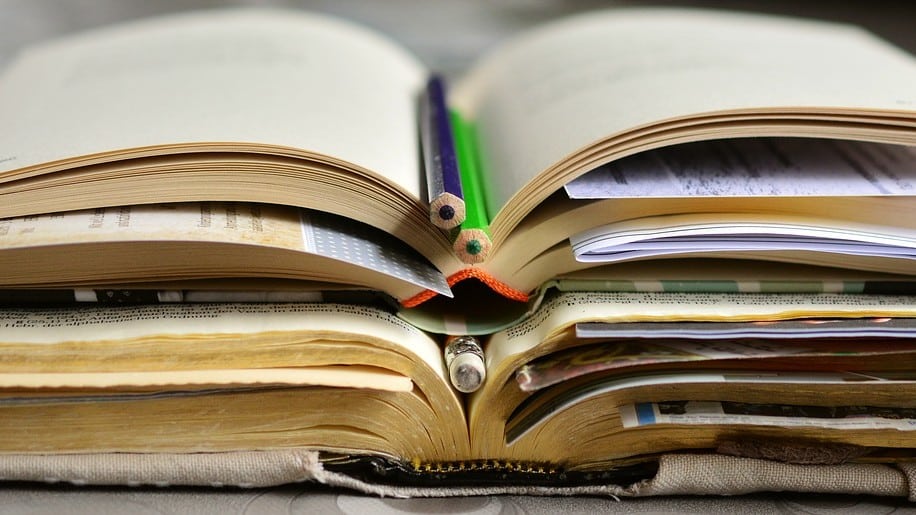 Depending on which course option you choose – and there are two- you will receive the following:
Online access to all the necessary theory and information that you need to work through to pass the exam. This includes a workbook, presentations and learning flashcards
A hard copy of the theory workbook (if you take the slightly more expensive option)
Comprehensive chapter outlines and a range of study material to guide you through the course
A number of online tools that offer interactive learning
The ability to try practice quizzes before you write the exam
Extra nutritional information regarding meal planning, sports beverages, carbo-loading and more
Unlimited support from AFPA professionals
AFPA also provides a range of client resources you can use once you have passed your certification.
Exclusive PTP Nutrition Offers



Gold Standard Cert

Most Popular Cert

Best Study Materials

A Good Option

A Great Option

Best Cert for you?

How much does it cost?
There are two pricing points for the AFPA Sports Nutrition Certification.
The first sees everything completed online with all the resources needed to master the course provided as well. This currently costs $499 and can either be purchased as a one-off payment or paid at $44 per month.
The second is slightly more expensive, coming in at $598 but now you will receive a hardcopy of the course workbook as well. That too can be paid off at $44 per month.
AFPA often hold specials, however, so if you are thinking of doing the course, it's worthwhile checking out their site often to see if they are running any.
AFPA has over 110,000 certified nutrition consultant working all over the world, many who have studied this exact course. And it's not difficult to see why. This sports nutritionist certification is comprehensive and certainly provides excellent accreditation.
4. NESTA Fitness Nutrition Coach

Next up we take a look at the Fitness Nutrition Coach certification from the National Exercise and Sports Trainers Association (NESTA).
Nesta aims this course mostly at personal trainers wanting to add a nutritional aspect to their knowledge although it can be taken up by health coaches, group fitness exercise leaders, dieticians, and wellness coaches.
Studied online, the sports and fitness nutritionist certification provides you with all the information you need to help your clients in a variety of ways.
This includes using nutrition to improve their health and make them rely less on medications.
It also includes nutrition concepts for the elderly, pregnant moms, diabetics, those practicing a vegetarian lifestyle, athletes wanting to improve their performance or just people wanting to eat correctly to lose weight.
And the course allows you to help these clients by teaching you a variety of concepts regarding nutrition, how the concept of nutrition functions, how to access clients' needs from a nutritional standpoint, how to use nutrition to improve athletic performance and more!
What study materials do you receive?
With everything carried out online, it's easy to study this NESTA accreditation at your own pace. And you will be provided with everything you need to help you pass the accreditation exam.
This includes:
A comprehensive online training manual
A variety of training videos to supplement the theory work found in the manual
An online exam
The option of a retest should you fail. This costs $95
The exam takes the form of a 100 question online test. To pass, you must get 70% or above. Note, once you have purchased the course, it should be completed within a year.
How much does it cost?
The NESTA Fitness Nutrition course is a lot cheaper than many of the others available but comes with far fewer perks and extras. There is only online access to the relevant study material, a few training videos and little else.
And it's priced accordingly.
To sign up for this sports nutrition certification, you will need to pay a once-off $297. A payment option is also available over three months at $81.75 for a total of $327.
Note if you take this option, you won't be able to write the final exam until you have made your full payment to NESTA.
Of course, the benefit of this sports nutrition consultant certification is its price and it certainly is an option for those who want some nutrition accreditation but are working within a tight budget.
5. NSPA Sports Nutrition Coach

Aimed at personal trainers, athletic trainers, sports coaches, and other fitness professionals, the Sports Nutrition Coach certification from the National Sports Performance Association (NSPA) is a shorter course than the others we have described.
In fact, it will take just a week to complete say NSPA. That's a far shorter time than many other certifications.
Aimed primarily at coaches and trainers working with athletes this certification looks at the role nutrition can play in improving overall performance. And its about developing effective nutritional principles that will bring this about.
It also focuses on the key role that supplements can play in nutrition. Many athletes use them but not as effective as they could.
What study materials do you receive?
Now let's look at what you can expect from the course and the study materials you will receive to help you pass the certification. Well, this sports nutrition certificate is broken up into 15 modules covering a range of sports nutrition aspects.
These look at individual subjects, for instance, carbohydrates, breakfast, lunch and dinner, and snacks. You will also get the following:
A 186-page sports nutrition coach manual
Video lessons for each of the modules (these range between 3 and 25 minutes long for a total of 5 hours)
Powerpoint shows
Ebook with 101 smoothie recipes
15 audio interviews with experts in the field of nutrition
On completion of the course, you have the chance to take the online exam. This needs a pass mark of 80% and if you fail in your first attempt, you get another chance, free of charge.
How much does it cost?
There is only one price option for the NPSA Sports Nutrition Coach certification.
And at $395, it's a little cheaper than some of the options we have explored. That said it is shorter and focuses mainly on improving athletic performance through nutrition.
Keep a check on the NPSA website, however, as it is available at a lower price from time to time, for example, during their Christmas in July special.
6: ISSN Sports Nutrition Specialist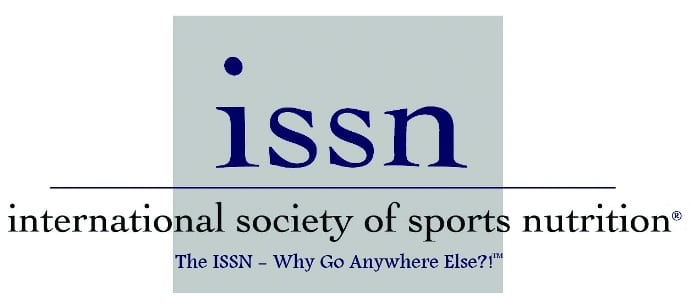 Our final sports nutrition program comes from the International Society of Sports Nutrition (ISSN).
Their Sports Nutrition Specialist accreditation is offered by the organization as an introduction to the world of sports nutrition. And it's slightly different from the others we have already looked at in the fact that its aimed at anyone with an interest in nutrition in sport, not just those already in the fitness industry.
The course is also free. Why? Well the ISSN, which was established in 2003, is a totally non-profit organization that aims to promote sports nutrition globally.
What study materials do you receive?
When signing up, you will be given a list of books, web pages, study guides and other online resources that can help you study for and run through practice tests for the exam.
ISSN says you should pour through this information for several months to ensure you are exam ready.
How much does it cost?
While the course is free, the exam is not. And there are many different price points depending on whether you are an ISSN member or not.
There are various ranges of membership but for all of them, the exam price is $649. For non-ISSN members, the exam costs $999.
To pass, you need to score 70%. If you do not manage that, you can retake the exam at a discount of 50%.
All-in-all, this is an interesting concept. While the course materials are already available online, ISSN had managed to bundle them all up to give you enough information to pass the exam.
On the other hand, the study part is totally in your hands and at your pace while the exam, if you are not a member, is pretty pricey.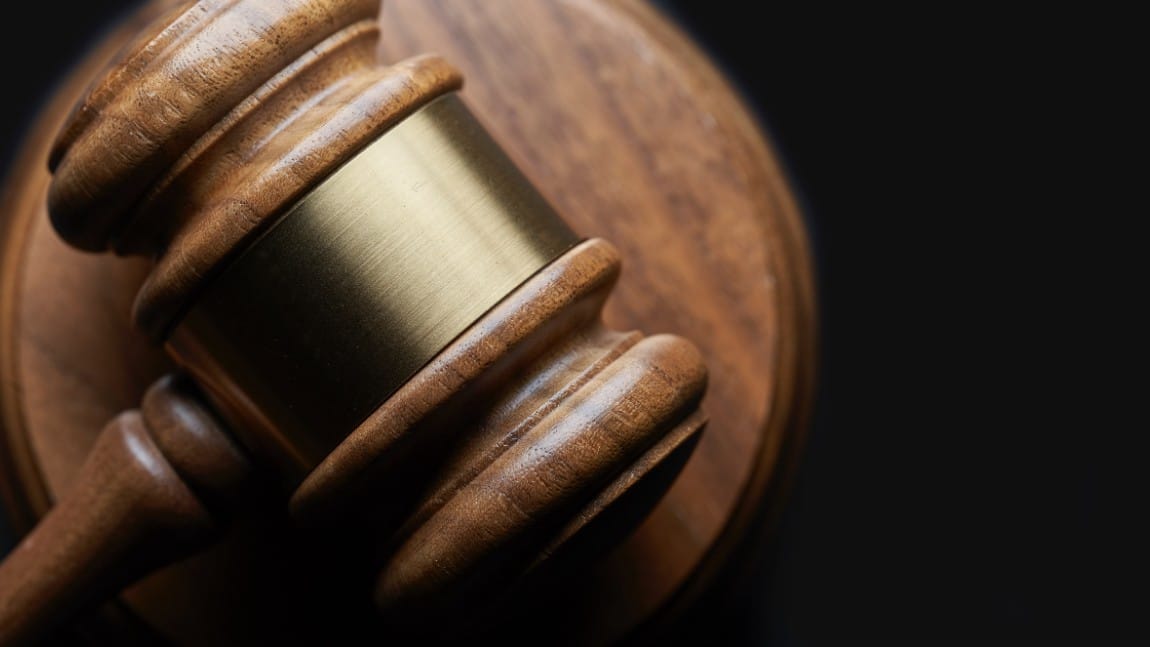 All of these are great options. But we have to have one winner. The overall winner is the ISSA nutrition certification followed by a close second, the NCSF SNS certification.
Also, if it's currently on sale I highly recommend the elite trainer package.
While each and every one of these unique sports nutrition degrees have their own pros and cons, it's up to you to take more of an in-depth look into them and find the one that suits exactly what you are looking for.
However, as a personal trainer, or athletics coach looking to extend their knowledge into the field of nutrition, ISSA's Nutrition Certification is perhaps the best sports nutrition certification available online at present.
Why?
Well, it covers a range of crucial nutritional topics thoroughly, it is priced well (and often on special) and if you can catch it packaged for free with the ISSA's personal trainer certification, all the better.
It's the real deal!
You can know what is sports nutrition and how to become a certified nutritionist by being a member of any of these bodies.
If you have challenges with deciding on which of the sports nutrition certification to opt for, you can ask in the comment box below the FAQs.
6 Best Sports Nutrition Certification FAQ