This article is an overview of the 6 best sports nutrition certifications in the fitness industry.
I have personally taken each of these sport nutrition certifications and base my recommendations on over 10 years of coaching clients, so I have a solid understanding of everything each certification covers and how effective each one is at setting you up for a successful career coaching athletes on performance nutrition.
My team at PT Pioneer also includes trainers with over 2 dozen certifications from various organizations, including each nutrition certification I cover here, and over 50 years combined training experience, so we truly know everything there is to know about the profession of sports nutrition coaching.
This article looks at the following aspects of these sports nutrition certifications:
Overall recognition of each sport nutrition certification
Curriculum and study materials in these sports nutrition programs
Cost and package combinations
Exam difficulty and nutrition coaching career prospects for each certification
I also recommend getting a personal trainer certification if you are serious about improving athletic performance from the nutrition side.
You can take the quiz to get a good idea of which sports nutrition certification is right for you.
By the time you finish reading this article, you will be fully prepared to choose your Sports Nutrition Certification and start you performance nutrition coaching career.
With that said, let's dive into these Sports Nutrition Certifications.
CPT
ACSM vs ACE Quick Breakdown
Features
Price

Best online certification organization
Unlimited retakes for exam
Excellent nutritional information
Great CEU opportunities
Good support services
Textbook feels a bit dated

View on the ISSA website

Sports-specific nutrition coverage
Excellent behavioral coaching
Very little business info

View on the NCSF website

Good alternative to NCSF
Coverage of eating disorders
Looks at immune system effects of nutrition

View on the AFPA website

Great for online training
Competitive price
Permanent material access

View on the NESTA website

Short, straightforward course
Attractive pricing

View on NSPA Website

Direct science-based study materials
Respected organization

View on ISSN Website

What is the ISSA Nutrition Certification?
Probably one of the most well-rounded approaches to nutrition coaching, the nutrition program offered by the International Sports Sciences Association (ISSA) is certainly among the best nutrition certifications available.
And the fact that ISSA often offers it as a free bonus course with the buy-one get-one free package if you take their personal trainer certification course is a real bonus.
In a nutshell, this nutrition certification will teach you everything you need to know about nutrition and its impact on success or failure in a person's life from a wellness or fitness point of view.
So although it does not have Sports Nutrition in the name, it is geared towards personal trainers and coaches working with that athletes.
ISSA Nutritionist General Information
Exam cost: $799
Study material cost: $66.58/month for 12 months
Prerequisites: High School Diploma, CPR/AED
Exam passing score: Scaled 550/800 – 90/125 Scored Questions
Exam pass rate: 70% (2020 data)
Average completion time: 2-6 months
ISSA credibility and reputation
Established in 1988, the ISSA has grown to become a global titan in the field of fitness education. Its personal trainer certification holds the esteemed accreditation of the National Commission for Certifying Agencies (NCCA), a testament to the rigorous expert vetting that each curriculum undergoes before it is introduced.
The same stringent standards apply to the ISSA's certification for nutritionists. In essence, if you're aiming to secure any ISSA certification, you must have a deep, comprehensive understanding of your respective field.
ISSA Nutritionist pros and cons
Pros
Solid research-backed nutritional science
Open book final exam
Cons
Insufficient behavioral coaching
ISSA Nutritionist study materials and costs
The ISSA Nutritionist course costs $639.20 with the option for 12 month interest-free financing coming in at $53.27 per month.
At that price, you receive the following materials:
The course textbook "Nutrition: The Complete Guide – Second Edition."
An accompanying study guide with step-by-step help with each module
A host of online practice quizzes so you can test your knowledge before the final certification exam
ISSA professionals are ready to help with any queries you might have
A student forum where you can exchange ideas with fellow students
The option of a traditional pen and paper test or taking the exam online
All of these certainly give you enough scope to prepare thoroughly for your certification exam.
As mentioned, the best deal if you do not already have an ISSA personal training certification is to opt for ISSA BOGO CPT + Nutrition combo.
They also have what's called their Elite Trainer package. This comes with the nutrition certification, personal trainer certification, and one other certification you get to choose. The truth is that you are far better off stacking ISSA certs in terms of your business development, prospects for jobs, and having the best careers available to you.
I recommend the strength and conditioning certification for people getting into Sports Nutrition. I have seen this deal as low as $999. Other great options include the health coach certification.
If you catch it on this discount, it's a hard package to pass up.
And the fact that the ISSA makes professional help available means that any questions you might have can be cleared up fast.
I have created an excellent free study guide for the ISSA Nutrition certification here.
Check out the current study materials that come with the ISSA nutrition certification here.
ISSA Nutrition Certification content coverage
The coursework for the ISSA Nutrition certificate program delves into various subjects, including:
Macronutrients and Micronutrients
Lifestyle Changes and Strategies
Client Assessments and Goal Setting
Interpreting Product Labels and Claims
Dietary Guidelines and their Practical Application
Trending Diets and Debunking Myths
Supplementation
Business Aspects of Nutrition Coaching
While the International Sports Science Association (ISSA) nutrition certification lays considerable emphasis on the scientific principles of nutrition, it equally stresses the diverse skill set required for behavior change coaching, enabling you to facilitate change in your clients' habits.
The certification considers the expansive influence of nutrition on our lives, ranging from its role in reducing diabetes risk in adults, lowering blood pressure, to aiding in managing anxiety symptoms.
Indeed, dietary modifications often form an integral part of treatment strategies for conditions like high blood pressure. However, discussing dietary treatments for ailments such as high blood pressure, diabetes, or any other health condition requires a Registered Dietician credential.
Issues like medication fall under the domain of physicians.
Nevertheless, comprehending these fundamentals broadens your client base, fosters empathy for your clients, and deepens your area of expertise. Ultimately, this enriched understanding results in improved outcomes and increased client satisfaction in the realm of nutrition.
Taking the ISSA Nutrition certification exam
The ISSA Nutritionist exam comprises a total of 200 questions, with a passing criterion set at a score of 70% correct answers. One of the noteworthy advantages of most nutrition certifications, including this one, is the opportunity for unlimited attempts at the final exam, which lends a somewhat more laid-back approach compared to other certifications.
The exam is conveniently available for you to take online via a portal or, alternatively, you can opt for the traditional pencil and paper method, which involves printing the test, completing it, and then sending it back via mail or a scanned copy.
I personally navigated through the ISSA examination via the portal, and my experience was pretty straightforward.
As long as you meticulously go through the provided materials, passing the exam shouldn't pose a significant challenge. Plus, the exam is open book, so if you encounter any tricky questions, you can always reference the study materials. The time it takes to grasp the fundamentals largely depends on your individual learning approach and your existing knowledge of sports nutrition.
For those starting from scratch, I suggest allotting a preparation period of about 2-3 months.
ISSA Nutritionist continuing education, salary, and career prospects
Obtaining the ISSA Nutritionist certification grants you 20 Continuing Education Units (CEUs) that can be used towards the recertification of your personal training certification. Interestingly, there is no CEU requirement for maintaining the ISSA Nutritionist certification.
Income and career trajectory as a nutrition coach can differ greatly, influenced by factors such as market trends, geographical regions, and distinct niches. Typically, the more specialized your services and the greater your experience, the higher your potential earnings will be.
ISSA Nutrition overall rating
This is undoubtedly one of the best sports nutrition certifications out there. If you are already qualified as a personal trainer, and an ISSA-certified one in particular, then adding this nutrition certification to your skillset makes absolute sense.
If you do not have a CPT certification yet, be sure to take advantage of the amazing bundles offered through ISSA.
What is the NCSF Sports Nutrition Certification?
The NCSF-SNS certification program is a specialized sports nutrition certification designed to equip fitness professionals with innovative nutritional strategies. The aim is to achieve peak performance and holistic health, with a central emphasis on enhancing sports performance. Participating in this certificate program offers you a deeper understanding of the pivotal roles nutrition plays in athletic performance, function, nutrients, and overall wellness, all from a globally recognized organization.
Exclusive PTP Nutrition Offers



Gold Standard Cert

Most Popular Cert

Best Study Materials

A Good Option

A Great Option

Best Cert for you?

Being a sports nutrition specialist certification program, it places a significant emphasis on nutritional strategies and behavior changes specifically tailored towards optimizing sports performance.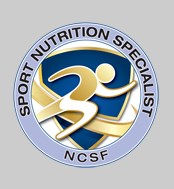 NCSF-SNS General Information
Study program cost: $699+

Prerequisites:

C

urrent and valid NCCA-accredited fitness certification, license/certification in an Allied Health Profession, teacher-specific state-issued license/certification, enrollment in the CPT/SNS or Master Trainer program



Exam passing score: 70%
Average completion time: 2-4 months
NCSF credibility and reputation
For more than twenty years, the National Council on Strength and Fitness (NCSF) has cemented its status as a frontrunner in delivering premium fitness education and championing the cause of exercise professionals and enthusiasts across the globe.
Every NCSF certification enjoys global recognition and the esteemed accreditation of the National Commission for Certifying Agencies (NCCA).
As NCCA-accredited programs are considered the benchmark of excellence in the fitness sector, opting for any of the NCSF's certification programs is undoubtedly a reliable choice for advancing your career.
NCSF SNS pros and cons
Pros
NCCA-Accredited
Instructional videos exceed expectations
Easy registration procedure online
Option for recertification by taking the exam again after 2 years (as opposed to the CEUs)
Cons
Physical textbook only available in Home Study Plus program
Recertification is required every two years, as opposed to 3-4 years seen from other sport nutrition certifications
Less popular sport nutrition certification


NCSF SNS study materials and costs
To complete this sports nutrition program, the NCFS will provide you with several study materials. These include:
Full access to the sports nutrition specialist online learning portal with all course material, including notes, chapter review quizzes, handouts and more.
Various in-depth instructional videos
Learning flashcards & infographics
Over 200 exam practice questions
The NCSF Sports Nutrition certification is offered in four distinct packages. The first couple options provide only the NCSF SNS certification. The subsequent two choices offer a bundled deal of two certifications at the cost of one, allowing you to select either the NCSF Certified Personal Trainer certification or the NCSF Certified Strength Coach.
The pricing details for these packages are:
Exam only
Home Study – Commences at $349.00
Home Study Plus – Begins at $399.00
Bundled SNS and CPT certifications – $649.00
Bundled SNS and CSC certifications – $649.00
Each package grants you access to the eLearning platform, over 200 practice questions, digital flashcards, and instructional videos.
The NCSF nutrition packages not only offer excellent value for money but also periodically feature discounts and promotional deals, providing further savings.
To spot a bargain, it's advisable to keep an eye on the NCSF website directly and seize any additional discounts.
Personally, I found the instructional videos and practice programs included in the Home Study package to be incredibly beneficial during my study time. My preferred learning strategy was to tackle each module individually, ensuring I mastered that section's practice exam before progressing to the next.
I would suggest opting for the Home Study basic package. The only distinction between the Home Study and Home Study Plus is the inclusion of a physical textbook in the Plus package.
For me, the digital textbook was more than sufficient. Unless you have a specific need for a hardcover textbook, you could save yourself $50 by sticking with the basic package.
NCSF SNS certification content coverage
The NCSF certification breaks down into the following sub units:
Unit 1 – Macronutrients
The initial unit provides a thorough introduction to the key areas of sports nutrition. It offers a detailed analysis of the primary macronutrients – proteins, fats, and carbohydrates, highlighting how each contributes to your overall nutritional status.
This unit covers the role of each macronutrient in sports nutrition and how the body utilizes them as potential energy sources for muscle synthesis, endurance, and bodily functions.
In my opinion, the NCSF-SNS course material covers these topics effectively, facilitating a straightforward understanding of macronutrients.
Unit 2 – Micronutrients
Unit 2 serves to refresh your understanding of the crucial roles of water, hydration, micronutrients, and vitamins. Hydration is particularly critical for athletes, and the course provides strategies for ensuring athletes maintain appropriate hydration by effectively managing their fluid intake. Moreover, the unit provides insights into micronutrients and vitamins, aspects that vary considerably among individual athletes and specific sports.
Unit 3 – Dietary Supplements and Ergogenic Aids
Given the increasing popularity of dietary supplements and ergogenic aids among athletes seeking to enhance their performance, this unit delves into the following topics:
Dietary Supplements Regulations
Ergogenic Aids
Dietary Supplements and Weight Loss Drugs
It's crucial to understand the impacts of supplements on the body and their potential influence on athletic performance. Graduates, especially those working with sports and fitness competitors, acknowledge the diverse nutrient and supplementation needs of different athletes. The NCSF-SNS certification equips you with the necessary tools to navigate the complex world of supplements and effectively fuel athletes' performance.
Unit 4 – Nutritional Analysis and Weight Management
The final unit offers valuable information on nutritional analysis and weight management. Chapter 9, 'Nutritional Evaluation', covers the fundamentals of nutritional evaluations, much like other sports nutrition certification courses.
To design the most beneficial nutrition plan for athletes, you need to understand how to evaluate their nutritional status and what to look for. It's equally important to interpret these results and integrate them into your athlete's plan – an aspect well-handled by the NCSF-SNS program.
Subsequent chapters delve into body composition, highly relevant for athletes aiming for peak conditioning. The course also covers the basic principles of weight management as it pertains to sports nutrition.
Taking the NCSF SNS certification exam
The examination consists of 150 multiple-choice questions to be completed within a 3-hour timeframe. You have the flexibility to take the exam either online or in-person.
A minimum score of 70% is required to pass and earn your certification. In case of failure, a 30-day waiting period applies before you can attempt a retake, which incurs a $99 fee.
The NCSF is recognized as one of the more challenging nutrition certification exams. Although the test is technically open-book when taken at home, the 3-hour time constraint means you can't approach it without proper preparation if you're intent on passing.
The NCSF advises a preparation period of 2-4 months prior to taking the exam. From personal experience, I found that a study period of 3 months before the NCSF SNS test was adequate.
NCSF SNS continuing education, salary, and career prospects
The NCSF program awards 8 CEUs to NCSF-certified personal trainers, which contributes towards their NCSF CPT recertification. If your CPT certification isn't through NCSF, it's crucial to verify with your certification provider if they acknowledge NCSF.
It's noteworthy that there are no further CEU obligations to sustain the Sports Nutrition Specialist certification itself.
Based on statistics from Salary.com, the mean salary for a Sports Nutritionist is approximately $57,070. While this isn't strictly associated with NCSF, it can serve as a reference point for your anticipated earnings as an NCSF Sports Nutritionist. This figure, however, could fluctuate depending on your place of residence and specific employment conditions.
NCSF SNS overall rating
The NCSF SNS is a great option for sports nutrition coaching if you want a harder certification that has less overall name recognition than the ISSA Nutritionist. The rigorous curriculum ensures you can deliver top-tier results to your clients.
3. AFPA Sports Nutrition Certification

What is the AFPA Sports Nutrition Certification?
The AFPA Nutrition and Wellness Consultant certification equips you with the knowledge to guide clients in weight management, fitness performance, and overall health improvement through sound nutrition strategies.
AFPA also provides other specialized nutrition certifications, such as the Holistic Nutritionist Certification and Senior Nutritionist Specialist. These programs delve deeper into nutrition and healthy living principles. If your aspiration is to become a holistic nutrition coach, AFPA's certified nutritional coach options would be a great fit.
You'll acquire skills to inspire lifestyle changes in your clients, encouraging healthier habits.
This entails mastering the art of conveying complex nutritional concepts effectively and instilling the significance of habit formation in your clients.

AFPA General Information
Exam cost: $799
Study material cost: $799
Prerequisites: High School Diploma
Exam passing score: 71%
Average completion time: 30 – 90 Days
AFPA credibility and reputation
The American Fitness Professionals and Associates (AFPA) was founded in 1994 by Dr. Mark J. Occhipinti and Amy Campbell, M.S. Their vision for the institution was to form a network of proficient health and fitness professionals dedicated to enhancing lives for millions through innovative nutrition and fitness strategies.
In comparison to mainstream certifications, the AFPA holds a slightly lower credibility standing. This isn't a reflection of its quality, as the course does provide substantial skill development opportunities. But, if you're seeking employment, it's crucial to verify with potential employers which nutrition certifications they recognize.
AFPA pros and cons
Pros
Emphasis on online nutrition coaching
Affordable packages
Cons
Less recognized by employers
AFPA Sports Nutrition study materials and costs
Depending on which course option you choose – and there are two- you will receive the following:
Online access to all the necessary theories and information that you need to work through to pass the exam. This includes a workbook, presentations, and learning flashcards
A hard copy of the theory workbook (if you take the slightly more expensive option)
Comprehensive chapter outlines and a range of study material to guide you through the course.
Several online tools that offer interactive learning
The ability to try practice quizzes before you write the exam
Extra nutritional information regarding meal planning, sports beverages, carbo-loading, and more
Unlimited support from AFPA professionals
AFPA also provides a range of client resources you can use once you have passed your certification.
There are two pricing points for the AFPA Sports Nutrition Certification.
The first sees everything completed online with all the resources needed to master the course provided as well. This currently costs $599.
AFPA Sports Nutrition certification content coverage
First and foremost, the AFPA sports nutrition certification provides you with all the nutritional knowledge you need to be able to deal with each unique client and their specific goals. From those who have mastered the art of training but now want to improve their nutrition to athletes needing information on supplementation or just those who want to lose weight through the nutritional route.
But there is more to it as well. For example, you will learn how to meal timings can affect performance, how nutrition affects the immune system, how to deal with eating disorders and their effect on performance and nutrition.
Overall, your learning will encompass the following areas:
Understanding dietary practices that optimize performance and mitigate diseases for better health.
Exploring the latest findings in ergogenic aids.
Learning through example meal plans on how to provide fuel for specific exercises.
Mastering optimal pre-event nutrition and post-event recovery tactics.
Decoding existing food, diet, and supplement choices to determine their value and relevance.
Implementing strategies to address food and weight obsessions.
Shedding unwanted body fat while maintaining energy levels for exercise.
Techniques to enhance energy, reduce stress, manage weight, improve health, and boost workout performance.
Gaining insights into sports nutrition career options.
Understanding major metabolic pathways calculations and conversions.
Utilizing carbohydrates, fats, and protein as energy sources for exercise.
Achieving healthy body weight and understanding body composition.
Ensuring fluid and electrolyte balance.
Recognizing the role of antioxidant nutrients.
Identifying micronutrients vital in blood formation.
Conducting nutrition and fitness assessments.
Evaluating ergogenic substances and sports nutrition products.
Conducting nutrition consultations with athletes.
Managing weight for endurance and ultra-endurance athletes.
Catering to special populations.
Understanding the workings of the gastrointestinal tract.
Sports nutrition psychology
Interpreting growth and body mass index charts.
As an AFAA certified sports nutritionist, you can give your clients all they need to stay fit and healthy.
Taking the AFPA certification exam
The American Fitness Professionals & Associates (AFPA) Sports Nutrition exam was more manageable than I initially anticipated, largely due to its straightforward design and clarity.
Exclusive PTP Nutrition Offers



Gold Standard Cert

Most Popular Cert

Best Study Materials

A Good Option

A Great Option

Best Cert for you?

After dedicating three months to comprehensive study, focusing on the detailed material provided by AFPA, I passed the AFPA nutrition exam. The structured preparation and my solid understanding of sports nutrition concepts made it pretty easy to pass the exam on my first try.
AFPA Sports Nutrition continuing education, salary, and career prospects
There is no continuing education requirement to maintain your AFPA Sports Nutrition exam.
While I don't have specific AFPA data, according to recent statistics, the median salary for professional nutrition coaches is around $57,070. However, it's worth noting that this figure can vary based on factors such as location, level of experience, and specialization.
Overall, nutrition coaching is a growing field. WIth the increasing demand for weight loss professionals in the wake of the obesity crisis, getting certified as a nutrition coach is a solid career move.
AFPA Sports Nutrition overall rating
When evaluating the assortment of nutrition certifications available, the AFPA Sports Nutrition certification rank towards the bottom of my list. While this doesn't necessarily indicate that the certification lacks value, it is important to consider the competition from the other major certifications.
4. NESTA Fitness Nutrition Coach

What is the NESTA Fitness Nutrition Specialist?
The National Exercise and Sports Trainers Association (NESTA) Sports Nutrition Specialist (SNS) aims at nutrition coaches who work with performance athletes, especially in an online setting.
The NESTA Sports Nutrition certification provides you with all the information you need to help your clients dial-in nutrition for athletic performance enhancement.
This includes using nutrition to improve their health and optimize their training and competition performance.
The course teaches you a variety of nutrition concepts, how nutrition functions, how to access clients' needs from a nutritional standpoint, all with the aim of using nutrition strategies to improve athletic performance. It also teaches you to use software to make your job easier as a fitness professional focusing on maxizing your investment and scaling your business.

NESTA General Information
Exam cost: $487
Study material cost: $487
Prerequisites: CPR/AED or Basic Life Support Card, High School Diploma
Exam passing score: 71%
Average completion time: 30 – 90 Days
NESTA credibility and reputation
The NESTA company, being a relatively recent addition to the field of certification providers, has not yet garnered the same level of public recognition that other, more established entities enjoy. However, NESTA provides plenty of insight and motivation to build a successful career, with very attractive prices.
What sets NESTA apart is its forward-thinking approach towards the rapidly evolving digital landscape. All of their certification programs incorporate a distinct emphasis on strategies for coaching clients in today's age of digital media.
This unique approach extends to covering online coaching methodologies and systems within their curriculum, offering a modern twist to traditional in-person coaching techniques.
NESTA FNS pros and cons
Pros
Emphasis on online nutrition coaching
Affordable packages
Cons
Less recognized by employers
NESTA Fitness Nutrition Specialist study materials and costs
The curriculum for the NESTA SNS is wholly online and includes the following:
Comprehensive online training, accessible immediately after enrollment.
The flexibility to study at your own pace, thanks to the self-study format.
An online exam, available as soon as you feel ready to undertake it.
Digital certification received immediately upon successful completion of the exam.
Physical certificates featuring an official seal, which are mailed to addresses in North America within 2-3 weeks after verification.
Lifetime validity of the certification, eliminating the need for renewals.
Permanent access to the online training resources, ensuring you can revisit the materials at any time.
The cost of the NESTA Sports Nutrition Specialist certification comes in at $487 and includes the course materials, tips, and audio lectures.
The pricing of NESTA's SNS certification makes it one of the more affordable options for nutrition certifications in the market.
The NESTA certification has an open policy regarding prerequisites, meaning anyone interested can enroll, regardless of their background. Once you've signed up, you're given a whole year to take the test.
As for the study materials, while they may not be revolutionary or exceptionally standout, they are comprehensive, easily accessible, and are available online, making them extremely convenient to use and study from.
This ease of access and simplicity can make your preparation for the certification more efficient and straightforward.
NESTA Fitness Nutrition Specialist certification content coverage
NESTA provides a standout section on conducting nutritional assessments for clients, delivering pragmatic advice to enhance athletic performance.
NESTA also underscores the importance of growing your personal training business. They highlight how your earning potential can be significantly augmented by integrating performance with your athletic strength and conditioning offerings.
The curriculum for the NESTA Sports Nutrition Specialist (SNS) covers a broad spectrum of topics, including:
Obstacles to implementing effective nutrition strategies
The scientific underpinnings of performance nutrition
Fundamental concepts of chemistry and biology
A review of human physiology
Applying nutrition science principles to enhance performance outcomes
The physiological aspects of nutrition
The importance of carbohydrate intake for high-performance athletes
Timing of protein consumption for optimal metabolic adaptations
Dietary approaches for managing fat intake
Grasping the specific micronutrient needs of athletic clients
The role of antioxidants in protecting against oxidative damage
Strategies for performance, recovery, and event-specific eating
The course stresses the critical role of hydration and electrolyte balance for athletes.
As a Sports Nutrition Specialist, you'll learn about the metabolic impact of maintaining optimal hydration levels, the effect of inadequate hydration, and thermal strain on athletes.
Supplements form a key part of an athlete's training support system. The curriculum explores their impact on body composition, performance, and immune support. You'll learn which supplements are most crucial to recommend to clients.
The course also examines issues related to the misuse of supplements, including false energy-boosting claims, hidden ingredients, and dosage concerns.
Understanding the nutritional needs of vegetarian/vegan athletes is a crucial responsibility of a Sports Nutrition Specialist. You'll learn how to ensure these athletes' macronutrient intake suffices for training and competition.
Additionally, the course takes into account environmental factors impacting athletes' nutrition, covering different climatic conditions:
High-altitude environments
Extreme conditions
Hot climates
Cold climates
Taking the NESTA Fitness Nutrition Specialist certification exam
The NESTA SNS exam consists of 100 multiple-choice questions.
You have a time limit of two hours to answer all of them.
You must achieve a score of at least 70% and you get three attempts included within the base package.
I studied for around 3 months and pass easily on my first try.
NESTA Fitness Nutrition Specialist continuing education, salary, and career prospects
There is no recertification requirement to maintain your NESTA SNS. However, it does provide 2 CEU credits towards recertifying some personal trainer certifications, including the NESTA CPT.
Salary wise, you can clear anywhere from $47,000 to $70,000 per year as a sports nutrition specialist, depending on your location and employment arrangement.
NESTA Fitness Nutrition Specialist overall rating
On a scale of 5, NESTA receives a rating of 3.2 from me. The plethora of online resources available is indeed commendable and enhances the learning experience. However, it's worth noting that NESTA's comparatively lower brand recognition means that your outcomes will depend more on your own ability
5. NSPA Sports Nutrition Coach

What is the NSPA Sports Nutrition Certification?
Aimed at personal trainers, athletic trainers, sports coaches, and other fitness professionals, the Sports Nutrition Coach certification from the National Sports Performance Association (NSPA) is a shorter course than the others we have described.
In fact, it will take just a week to complete, say NSPA. That's a far shorter time than many other certifications.
Aimed primarily at coaches and trainers working with athletes, this certification looks at nutrition's role in improving overall performance. And it's about developing effective nutritional principles that will bring this about.
It also focuses on the key role that supplements can play in nutrition. Many athletes use them, but not as effectively as they can.

NSPA General Information
Exam cost: $495
Study material cost: $495
Prerequisites: None
Exam passing score: 71%
Average completion time: 15 – 30 Days
NSPA credibility and reputation
The National Sports Performance Association (NSPA) is an organization that offers certifications for sports performance coaches, speed and agility coaches, weightlifting performance coaches, program design specialists, sports nutrition coaches, and master sports performance coaches.
The NSPA was founded in 2009 by a group of experienced coaches and educators who saw a need for a more rigorous and comprehensive certification program for sports performance professionals.
The NSPA has a strong reputation for credibility and quality. The organization's certification programs are accredited by the NCCA, and its members include some of the leading sports performance coaches in the world. The NSPA also offers a variety of resources and support to its certified coaches, which helps them stay up-to-date on the latest trends and connect with other professionals in the industry.
NSPA pros and cons
Pros
Fast to complete
Affordable packages
NSPA Sports Nutrition study materials and costs
Now let's look at what you can expect from the course and the study materials you will receive to help you pass the certification. Well, this sports nutrition certificate is broken up into 15 modules covering various sports nutrition aspects.
These look at individual subjects, for instance, carbohydrates, breakfast, lunch and dinner, and snacks. You will also get the following:
A 186-page sports nutrition coach manual
Video lessons for each of the modules (these range between 3 and 25 minutes long for a total of 5 hours)
Powerpoint shows
Ebook with 101 smoothie recipes
15 audio interviews with experts in the field of nutrition
On completion of the course, you have the chance to take the online exam. This needs a pass mark of 80% and if you fail on your first attempt, you get another chance, free of charge.
At $495, it's a little cheaper than some of the options we have explored.
NSPA Sports Nutrition certification content coverage
The NSPA Sports Nutrition Certificatoin breaks down across the following 15 modules:
Module 1: Introduction
Module 2: Athlete Mentality
Module 3: Carbohydrates
Module 4: Protein
Module 5: Fat
Module 6: Beat the Heat
Module 7: Nutrition Strategies for Before, During, and After Exercise
Module 8: Power Vs. Endurance
Module 9: Supplements
Module 10: Breakfast
Module 11: Dinner
Module 12: Snacking on the Go
Module 13: Vegetarian
Module 14: Secret Smoothie
Module 15: Nutrition Myths
Taking the NSPA certification exam
I spent just two weeks preparing for the NSPA certification exam and passed on my first try. It is incredibly easy to get through this certification, but I did have a good background in the topic.
NSPA Sports Nutrition continuing education, salary, and career prospects
Given the fact that this certification is so new to the market, theres no concrete way to say how much money you can expect to make if you get an NSPA SN certification. However, you have a good shot at making at least $50,000 per year given the industry standards.
NSPA Sports Nutrition overall rating
The NSPA Sports Nutrition certification is really new and is basically designed to be quickly taken and added to your resume. While this is not inherently an issue, be aware that you should have an established career and background knokwledxge if you want to succeed with this certification, as it is not designed to take you from 0 to 100 in terms of nutrition knowledge. Due to this, I give this certificatoin 2 out of 5.
6: ISSN Sports Nutrition Specialist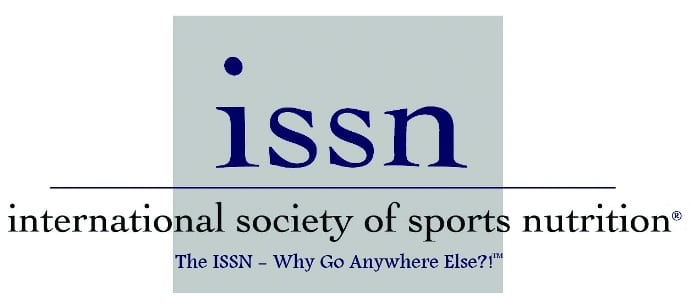 What is the ISSN Sports Nutrition Certification?
Our final sports nutrition program comes from the International Society of Sports Nutrition (ISSN).
The organization offers its Sports Nutrition Specialist accreditation as an introduction to the world of sports nutrition. And it's slightly different from the others we have already looked at in that it's aimed at anyone interested in nutrition in sport, not just those already in the fitness industry.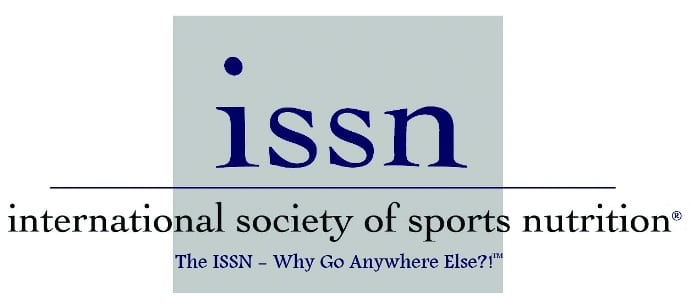 ISSN General Information
Exam cost: $849-$999
Study material cost: free
Prerequisites: None
Exam passing score: 70%
Average completion time: 3-4 months
ISSN credibility and reputation
As a non-profit organization, the ISSA is a global frontrunner in promoting and distributing science-backed sports nutrition and supplement information. The ISSN focuses on publishing peer-reviewed publications full of cutting-edge research that drives the field of sports nutrition forward.
From a credibility and reputation standpoint, the ISSN is definitely respected by those in-the-know. However, it is less well known in terms of being a certification provider compared to ISSA or NCSF.
ISSN pros and cons
Pros
Solid reputation
In-depth scientific studies provided
ISSN Sports Nutrition study materials and costs
Taking the exam costs $649 for ISSN members, but costs $999 without membership. For most individuals, being a member is a no-brainer to save some money, effectively making the ISSN SNS cost $898.
Of note, the ISSN offers several practice exams, each of which costs $99 for members. As such, the costs add up quickly when it comes practicing for the ISSN SNS certification.
With that said, all of the study materials are available for free and consist of published peer-reviewed studies, although you can purchase additional books as well.
When signing up, you will be given a list of textbooks, web pages, study guides, and guidance on other online resources that can help you study for and run through practice tests for the exam.
ISSN says you should pour through this information for several months to ensure you are exam ready.
However, this also means you have no study portal or video modules to aid in preparation.
ISSN Sports Nutrition certification content coverage
The ISSN certification covers a wide swath of knowledge across the multiple studies and books recommended on the exam guide. The topics covered range from nutrition basics to performance enhancing supplements. Assuming you learn the materials sufficiently to pass the exam, you will be incredibly prepared to assist athletes with nutrition for sports performance.
Taking the ISSN certification exam
The ISSN certification exam consists of 100 questions, of which you must answer at least 70 correctly. The exam is challenging, particularly because of the dispersed study materials.
I spent 4 months preparing for the exam, and passed on my first try.
ISSN Sports Nutrition continuing education credits, salary, and career prospects
The ISSN requires you to maintain your ISSN membership and complete 6 CEUs per year, which is a fairly hefty number of CECs. Salary-wise, you can expect to earn the higher end of the nutrition coach salary range. Again, this depends heavily on your employment arrangement.
ISSN Sports Nutrition overall rating
The ISSN is fairly pricey given the exam cost, membership cost, and lack of coordinated study materials. While its certainly a respectable option if you do pass the exam, consider carefully whether its worth giving up access to an organized curriculum and shelling out almost $900 to earn the certification, assuming you purchase ISSN membership.
Additionally, the steep CEU requirement means that the ISSN should be considered only in specific circumstances and jobs.
Best Sports Nutrition Certifications: the bottom line
All of these are great options. But we have to have one winner. The overall winner is the ISSA nutrition certification, followed by a close second, the NCSF SNS certification. I have seen so many case studies and evidence that demonstrate ISSA as the best, especially if you want maximal freedom in your career and benefits to your clients.
Also, I highly recommend the elite trainer package if it's currently on sale to maximize the fruits of your labor.
While each and every one of these unique sports nutrition degrees has its own pros and cons, it's up to you to take more of an in-depth look into them and find the one that suits exactly what you are looking for.
However, as a personal trainer or athletics coach looking to extend their knowledge into the field of nutrition, ISSA's Nutrition Certification is perhaps the best sports nutrition certification available online at present.
Why?
Well, it covers a range of crucial nutritional topics thoroughly, it is priced well (and often on special), and if you can catch it packaged for free with the ISSA's personal trainer certification, all the better for saving a greater amount of money.
It's the real deal!
By joining any of these bodies, you can learn what sports nutrition is and how to become a certified nutritionist.
If you have challenges deciding which sports nutrition certification to opt for, you can ask in the comment box below the FAQs.
Sports Nutrition Certification FAQ
What is Sports Nutrition?
Sports nutrition involves researching diet and nutrition that will help enhance an athlete's performance.
It focuses on their food, liquid, and nutrient consumption level, regardless of the type of sporting activities(Endurance or Strength) in which they are involved.
Who is a certified sports nutritionist?
A certified sports nutritionist works with different types of athletes to create a nutrition plan that will boost their stamina and help them be at their best during training, competition, workouts, and after a game.
They achieve this by understanding their eating habits and then creating a workable personalized plan that is safe and healthy for them.
What is the role of a sports nutritionist in the life of an athlete?
A sports nutritionist counsels athletes on nutritional habits and helps them with a menu plan to boost their stamina and endurance levels.
Where Can You obtain a sports nutritionist certification?
A sports nutritionist certification can be obtained from any of these accredited institutions:
– International Sports Sciences Association Nutrition Certification
– American Fitness Professionals and Associates Sports Nutrition Certification
– National Exercise and Sports Trainers Association Fitness Nutrition Coach
– National Council on Strength and Fitness Sports Nutrition Specialist
– National Sports Performance Association Sports Nutrition Coach
– International Society of Sports Nutrition Sports Nutrition Specialist
How much does it cost to become a sports and fitness nutritionist?
Whereas The International Sports Sciences Association Nutrition Certification is currently $799, they offer discounts where it drops to as low as $499.
The free online American Fitness Professionals and Associates Sports Nutrition Certification costs $499. It can either be purchased as a one-off payment or paid at $44 per month, while its second option is slightly more expensive at $598 but can be paid off at $44 per month also.
The National Exercise and Sports Trainers Association Fitness Nutrition Coach is a cheaper option at a once-off $297 and an installment payment option of three months at $81.75 for a total of $327.
The National Council on Strength and Fitness Sports Nutrition Specialist costs $688.
The National Sports Performance Association Sports Nutrition Coach costs $395.
At the International Society of Sports Nutrition Sports Nutrition Specialist, the exam price for members is $649, while non-ISSN members are $999.
What differentiates the ISSA nutritionist's program from others?
ISSA's Nutritionist program is among the best sports nutrition certification available online due to its emphasis on topical nutritional topics.
You also have the added advantage of getting this certification for free by registering for ISSA's personal trainer certification.
What is the difference between a certified nutrition consultant and a sports nutritionist?
There is no clear-cut difference between a certified nutrition consultant and a sports nutritionist since they both use their knowledge of nutrition and diet to improve the well-being of their clients.
What is the process needed to have a sports nutritionist certification?
You can have a sports nutritionist certification by following the steps below:
– Select a certification of your choice based on your qualifications and passion
– Select the package that suits you and study for the exams
– Select a date that is convenient for you to write the exams
– Pass the exams and you have become a certified sports nutritionist
How difficult are the sports nutrition certification exams?
With the qualitative use of the study materials, test books, instructional videos, flashcards, and quizzes from each body, your chances of passing are high. Also, using PT study materials from the Trainer Academy will give you a 99% exam pass rate.
Are study materials readily available for becoming a sports nutrition consultant?
Yes. You can access e-books and other study guides from their website before sitting for the exam, while some of the bodies have hard-copy books that come with the registration cost you opt for.
Are there online quizzes to help in preparing for the sports nutrition exam?
All the bodies have online quizzes that will help you prepare properly for the exams without needing a retake.
Practice quizzes are also available on the Trainer Academy portal to ensure you have a 99% pass rate.
How much is a certified sports nutritionist's salary?
The certified sports nutritionist's yearly salary is around $56,300 in the United States of America. However, it depends on the specialized training received, formal education, the industry of employment, years of experience, and the state in which you are resident.
What is the difference between a dietician and sports nutrition coach?
A dietitian is a licensed professional qualified to assign meal plans, foods, and nutritional treatments for various illnesses. A sports nutritionist is a certified individual with the knowledge to assist athletes in perform