Hey everybody, coach Tyler here. Welcome to the ultimate comparison for the top yoga certifications in 2022. Here is a preview to how I judged each cert:
Once you finish this article, you will have the knowledge to choose the correct yoga certification for your needs. Let's stretch our way right into this thing shall we.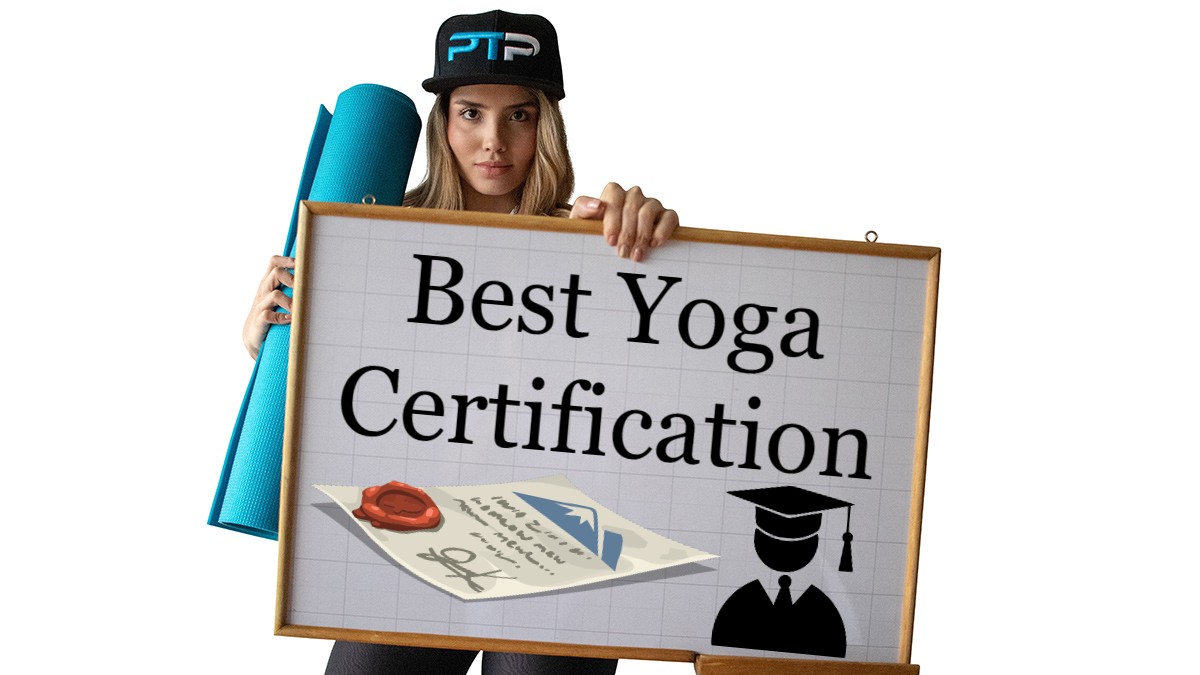 A yoga certificate can open a new door for anyone in the fitness world, no matter what career path they are currently on. It's also a consideration for those of us who are already in the fitness industry and want to expand our knowledge even more.
And while some of the best yoga teacher training programs take place outside of America, for those of us living here, there are plenty of other options to obtain a yoga training certification from some of the best yoga schools found in the country.
But before we get into that, let's explore a little bit more into the world of yoga and what it entails.
First I will be talking about the top yoga certifications. Afterwards I will discuss practical in person yoga programs.
Best Yoga Certifications
During my research for this blog post, I have found a number of online Yoga training options with many of them based in the United States as well as other parts of the world. Here are a few of them that I found interesting.

If you're looking at a yoga teacher course that combines the traditional approach of yoga with the cutting edge effectiveness of contemporary exercise science, look no further.
ISSA now offers a comprehensive yoga teacher certification with a FREE NCCA accredited exam that comes with it. That makes ISSA the only provider of an accredited Yoga instructor course.
Yoga instruction typically leans towards a more abstract, intuitive approach. Although it has a recognizable set of practical guidelines, there is no universal standardized yoga instruction approach.
ISSA aims to add value to yoga practice by merging it with the natural principles of biomechanics and exercise science engaged through the discipline.
The ISSA Certified Yoga Instructor teaches:
The foundational philosophy and history of Yoga
Class prep and programming
Pranayama And Breathing Techniques
Functional applications of Yoga
Yoga techniques and poses across all levels
All learning and teaching resources are accessible digitally, and the final exam is online and self-paced, with the inclusion of one free retake.
Overall, this makes makes the number one spot for a couple reasons. First, it's NCCA accredited which not all of them are. Secondly, you can get this certification as part of a package deal from ISSA.
From time to time they offer a special to get three certifications for $999. The nutrition certification, the personal training certification and thier yoga certification. This is called their Elite Trainer package. When this deal is running, it's difficult to pass up.
We all know that personal training, nutrition and yoga complement each other very well.
2: Aura Wellness Center Online Yoga Training

Aura Wellness Centre, based in Massachusetts in the United States offers a range of yoga teaching courses with over 20 years of experience in yoga training. These courses include everything from pre and postnatal to kids yoga.
They also offer the option to learn to teach in a range of yoga styles such as Vinyasa, Hatha and Power yoga.
Online course options are not as thorough as participating in courses at their studio but include the following options:
Hatha Yoga Teacher Training
Vinyasa Yoga Teacher Training
Meditation Teacher Training
Holistic Weight Control Course
Yoga Self-Mentoring
Yoga Stress Management Therapy
Let's look at two of these in a little more detail.
3: Online Hatha Yoga Teacher Training
Cost: $347 (subject to change)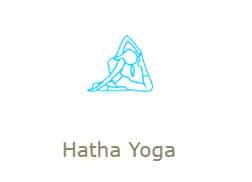 Called the Hatha Yoga Teacher Training Camp-in-a-Box – Level 1 (BASIC), this course covers 200 hours of home study using a special study portal as well as electronic study aids and workbooks provided to students. Once completed, you will be recognized as a certified Hatha yoga instructor.
The course is broken down as follows:
Yoga techniques, practices and training (100 hours)
Yoga teaching methodology (25 hours)
Study of kinesiology, physiology and anatomy related to yoga (20 hours)
Yoga lifestyle, ethics and philosophy (30 hours)
Practical aspect (25 hours)
Students taking part in the course will receive the following:
Access to over 10 hours of video
200 photographs
Audio clips to facilitate learning
Knowledge of over 100 yoga postures
The Online Hatha Yoga Teacher curriculum includes:
The study of asanas, alignment and assisting
Pranayam teaching as well as the anatomy of breathing
Mediation and teaching it to others
How to plan classes
Teaching specialized aspects of yoga
The business aspect of being a yoga teacher
And more…
Other than the online learning portal, all students have access to both email and telephone support while exams are graded for free.
4: Online Certified Meditation Teacher
Cost: $347 (subject to change)
Aura says that this online meditation is primarily aimed at yoga teachers but can also be useful for a range of other professions, for example, guidance counselors, social workers and even teachers.
Accessed through an online learning portal, this course will take 60 hours to complete. Once finished, students will be certified meditation teachers. Based on Vipassana meditation, students learn the techniques, concepts and practices that are associated with it.
The Online Certified Meditation Teacher curriculum includes:
The basics of meditation
Various practices related to Vipassana meditation
Common obstacles to effective meditation
The concepts of mindfulness, karma and suffering
The concepts of selfless compassion and empathy
Other meditation techniques
5: Brett Larkin Online Yoga Training
Cost: $2850 (Subject to change)
Exclusive PTP Offers



Gold Standard Cert

Most Popular Cert

A Good Option

Best Study Materials

Best online PT course

The Top PT Software


One of the foremost names in online yoga training in the United States, Brett Larkin offers a number of online yoga course that incorporates both Hatha and Vinyasa techniques.
The most comprehensive is 500 hours long but there are two other options, a 350 and a 200-hour course, which is the one I will be looking at specifically.
Larkin has devised an online community of yoga trainers and students which he calls "Uplifted". The course itself taps into this network and students will take part in live lessons (with replays if necessary) while studying the core modules that form part of the course. These core modules include:
Anatomy
Philosophy
Alignment
Live assessment
The course itself takes 16 weeks to complete while the final exam must be passed within the 18 months following the end of the course.
The curriculum for this online yoga training course includes:
Methodology of training
Various yoga techniques and practices including breathing, mantras, meditation and more.
Learning about anatomy and physiology
The ethics of yoga as well as living the yoga lifestyle
Practical lessons
Without a doubt, these options from Brett Larkin are some of the best online yoga courses found on the web today.
6: ParaYoga Online Master Training
Cost: $499 (prices subject to change)

ParaYoga Master Training gives an online yoga training course run under the auspices of Rod Stryker.
This course encompasses four of the modules that form part of Strykers Yoga Master Training. This online course includes the following:
A range of lectures, meditation practices and yoga instruction that covers around 130 hours of content all done through an online learning portal
Access to notes for all four modules as well as a course manual
Assignments and quizzes
An online forum where students can ask any questions they might have
Lifetime access to all coursework
The four modules covered in the curriculum are:
Vinyasa Krama: The Energetics of Sequencing
Tantra Shakti: The Power and Radiant Soul of Yoga
Secrets of the Sutras: Light on Self Mastery
Prana Shakti: The Power and Path of Yoga
One thing to note with this online course. It counts towards the full Master Training course offered by ParaYoga but if you want to be as a certified yoga teacher, you need to complete that.
7: Soul Ascension Healing Arts Online Yoga Course
Cost: $888 (subject to change)

Based in Canda, the Soul Ascension Healing Arts center is a yoga center registered with the Yoga Alliance.
They offer a 200-hour online Yoga certification which is divided into 30 video lessons. It can be studied at your own pace but can be completed in around four weeks. Once complete, students are recognized as registered yoga teachers.
Over and above the 30 video lessons, students will also receive a PDF manual to help them with their studies.
8: Yoga Course Online Yoga Training
Cost: $1650 (depending on exchange rate)

Based in the United Kingdom, Yoga Course, which meets training stipulations as set out by Yoga Alliance International, has two different online yoga courses. These are 200 and 300-hour courses that are based on Hatha and Vinyasa yoga concepts. On completion, students are recognized as registered yoga teachers.
An online study portal give students access to all the online material needed to complete the course. All lessons are recorded and can be played back at any time.
The curriculum includes:
Various postures (standing, seated and more)
How to teach students
How to structure a class
Meditation
Anatomy related to yoga
Chakras
The business side of yoga
And more…
Assessments of student knowledge are carried out in the form of assignments, interactive calls with lecturers and using video. The final assessment is a practical class that needs to be given by the student, recorded and uploaded.
9: Online Yoga – Various Online Training Options
Cost: $385 (subject to change)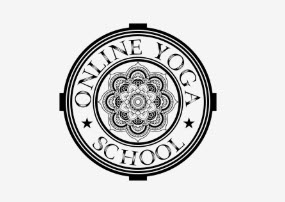 Based in the United States, Online Yoga offer a range of course options including a 200-hour Yoga Instructor Training Online Certification.
As with all the other online courses I have already mentioned, this is self-study at your own pace using the study portal offered by online yoga. The course itself is broken down into various lessons.
The curriculum covers yoga concepts such as:
The history of yoga
Various yoga philosophies
Chakras, chants and more
The Anatomy of yoga
The methodology of teaching yoga
Students receive lifetime access to the Online Yoga community as well as all course materials. Note, a range of study materials that are needed for the course will need to be purchased separately.
10: Yoga.In Online Yoga Teacher Certification
Cost: $350 (subject to change)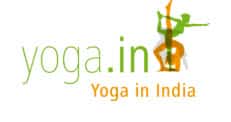 For the last online yoga course, I want to look at something a little different, something from the land where yoga originated. And that's India.
Yoga.In offers a 100-hour online study course that's relatively inexpensive. Comprising 96 different modules, this course is all done through a learning portal offered by Yoga.In.
Topics include:
Hatha and Patanjali Yoga concepts
Anatomy and physiology associated with yoga
Yoga psychology
The methodology of yoga teaching
Students are taught using a range of methods that include over 30 hours of video and audio lectures which include the relevant transcriptions. Students will also receive ample notes as well as access to a range of yoga e-books.
Although the course is all done online, the final practical session isn't. Luckily, these are not only carried out in India but in the United States as well at least once a year in New York.
Practical Yoga Certification Programs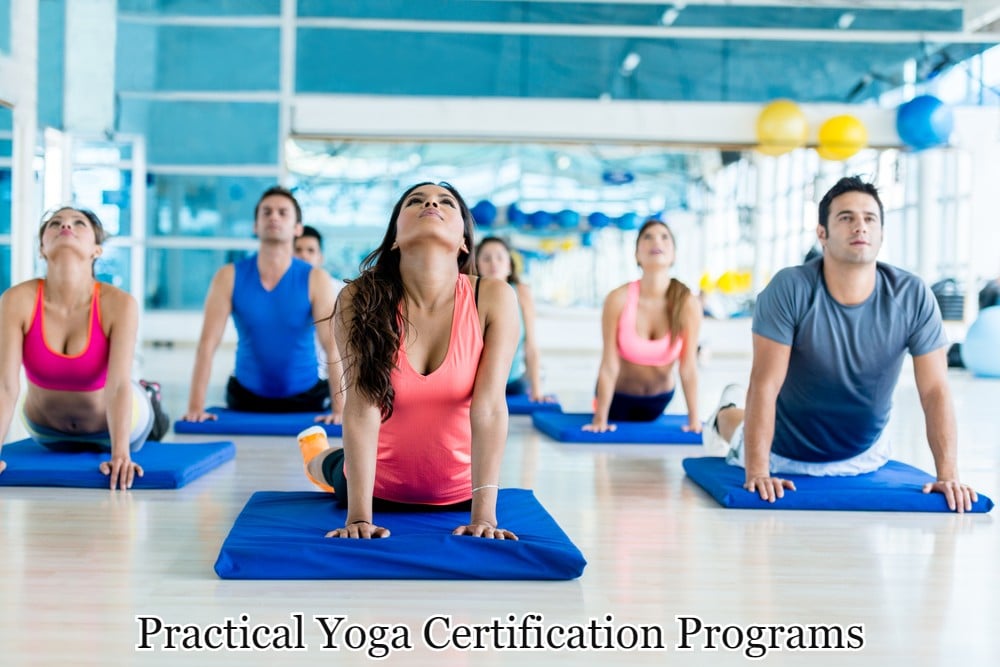 Let's get into the crux of this article and that's identifying some of the top rated yoga teacher training programs. I have tried to find those rated best for yoga teacher certifications that I think you should investigate if you are interested in becoming a yoga teacher.
I just want to point out here a yoga certification program is very different from other fitness certifications in the fact that most of them cover 200 hours of training, usually take around 15 days to complete.
There are some online options as well, which I will also look into just to give you an overall look is what is available and what might suit you.
1: 200-hour/18 Day Therapeutic Yoga Teacher Training – Hawaii Island Retreat Center
Cost: $3997 (subject to change)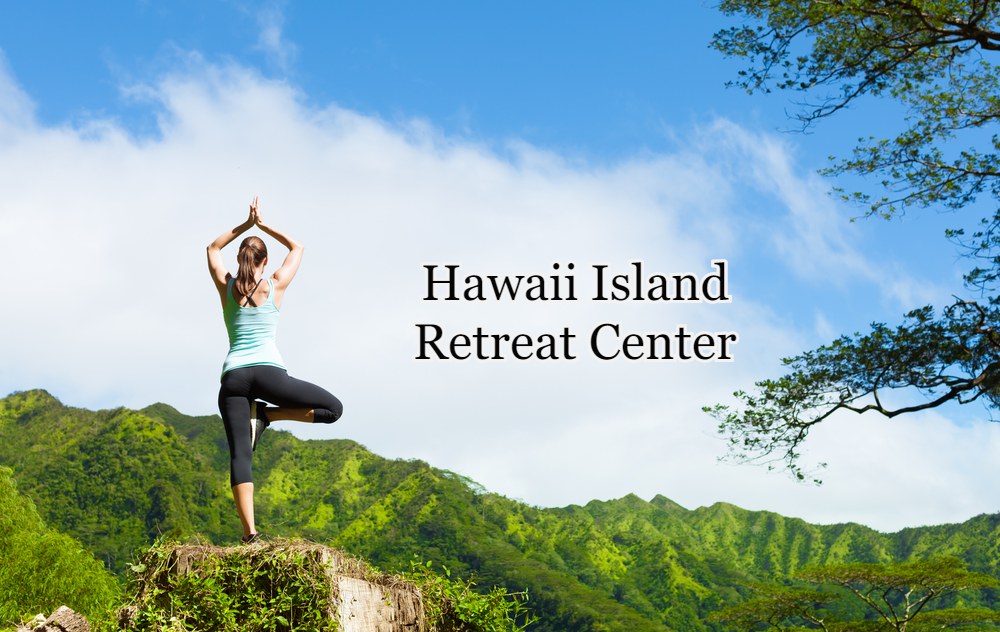 Offering courses for both beginner, intermediate and advanced yoga practitioners, the Hawaii Island Retreat Centre's yoga course covers over 200 hours of instruction over 18 days.
This course covers 11 different styles including Yin, Hatha, Nidra, Critical Alignment and Therapeutic yoga. Students stay on site during the duration of the course with modules taking place each day.
On completion of this course, you will be recognized as a Registered Yoga Teacher with the Yoga Alliance
The 200-hours this course comprises of is broken down as follows:
Techniques, training and practice (120 hours)
The methodology of yoga teaching (30 hours)
Physiology and anatomy (15 hours)
Yoga philosophy, ethics and lifestyle (15 hours)
Practical work (15 hours)
Other than accommodation, all meals are included in the cost of this certification.
2: 200-hour/29 Day Therapeutic Yoga Teacher Training – California
Cost: $2856 (subject to change)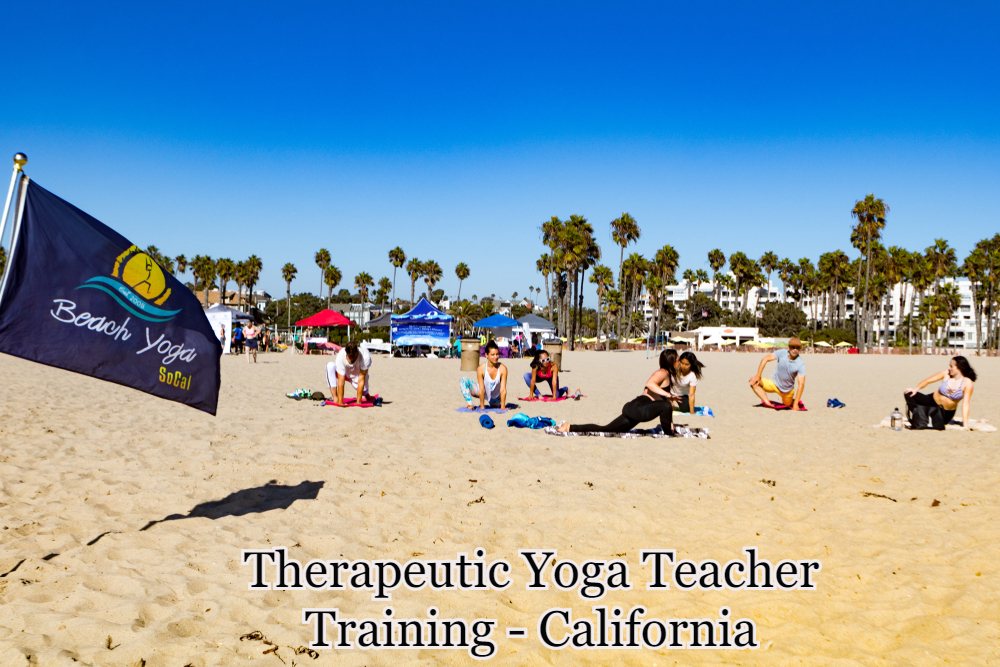 Yoga is pretty big in California, so it's no surprise to find any number of organizations offer practical yoga teacher training.
Exclusive PTP Offers



Gold Standard Cert

Most Popular Cert

A Good Option

Best Study Materials

Best online PT course

The Top PT Software

This one is a little different. Normally, these 200-hour training sessions, although they do vary in length, are generally around 19 days long. This one takes place over 29 days.
Focusing primarily on Ananda and Hatha yoga styles, the course is held on a 700-acre commune. Training covers a 4-week period and the cost includes all accommodation as well as meals. Note, vegetarian options are the only meals available.
Other than learning to become a yoga teacher, there are many other on-site services including:
Yoga therapy
Cranio-sacral therapy
Healing through Reiki
Astrology consultations
3: 30-hour/5 Day Restorative Yoga Teacher Training – Florida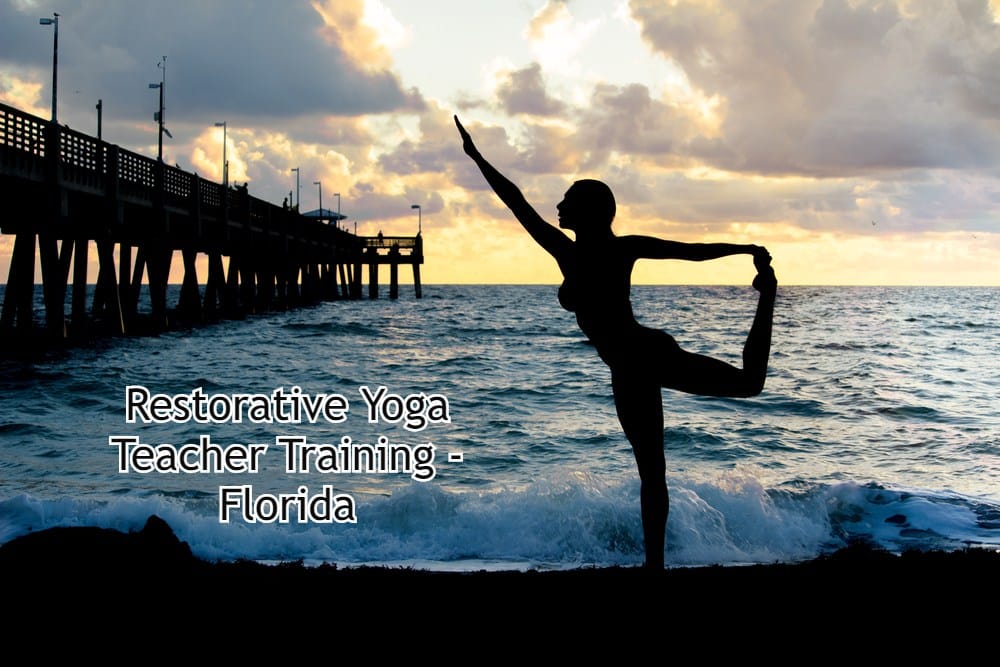 If a 200-hour yoga, 19-day yoga experience seems too long, there are shorter courses on offer such as this Restorative Yoga Teacher Training.
The course itself is run in Florida and is part of the continuing education offered by the Yoga Alliance and held at the Full Circle Yoga School.
Aimed at beginners, it incorporates Yin yoga practices. While the course is offered as a way to expand overall knowledge of yoga it's the perfect start for anyone who wants to move from practicing yoga to becoming a teacher.
The curriculum includes:
Studies in a range of eastern yoga practices
Anatomy workshops
Meditation
Practical workshops
Accommodation, all meals and group activities are all included in the overall package.
4: 10-Day Yoga Therapy in Cancer and Chronic Illness, Virginia
Cost: $1830 (subject to change)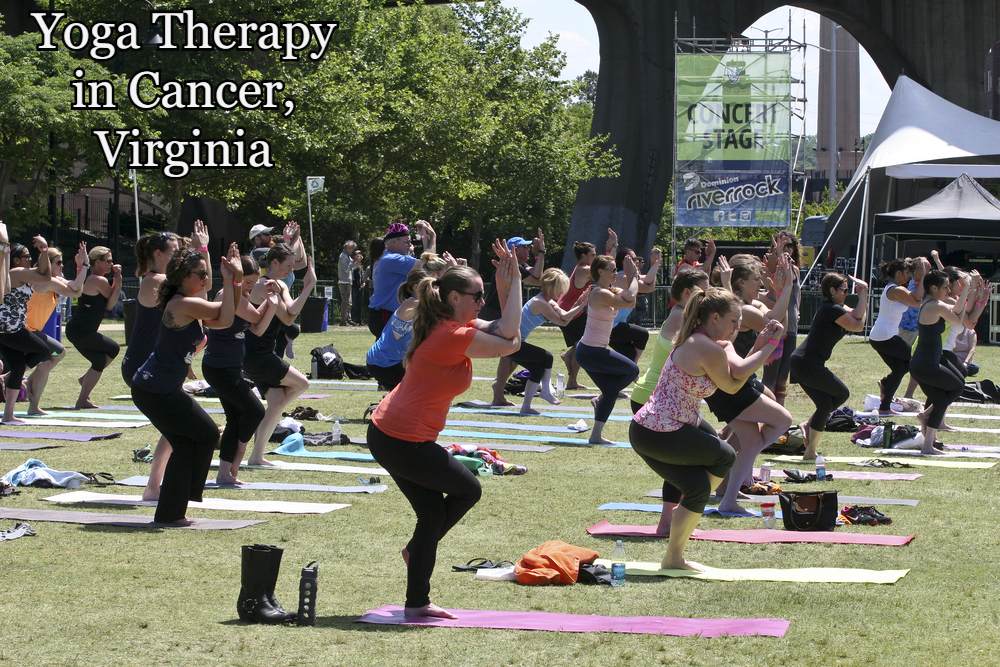 The final practical yoga course that I would like to highlight also a little different. This is aimed at yoga teachers that want to specifically work with people suffering from cancer as well as other chronic illnesses.
Incorporating both Hatha and Integral yoga styles, the curriculum deals with a number of important subjects including physiology and biology related to cancer patients and other chronic illness sufferers, other chronic diseases, adapting yoga for use in medical settings and more.
It also focuses on using yoga to help to ease the pain and suffering of those with chronic disease. Note, only yoga teachers that have a 200-hour completed yoga course will receive their certification for this course, although anyone can attend.
It is also open to health care professionals as well.
So that's it for this section of the types of yoga courses that available in the United States. And there are many of them. It seems to me that the most popular are those that clock in at 200 hours, although if you want even more knowledge, there are also 300 and 500-hour options.
The next type of yoga course that I now want to look into is found online.
So, Just What Is Yoga?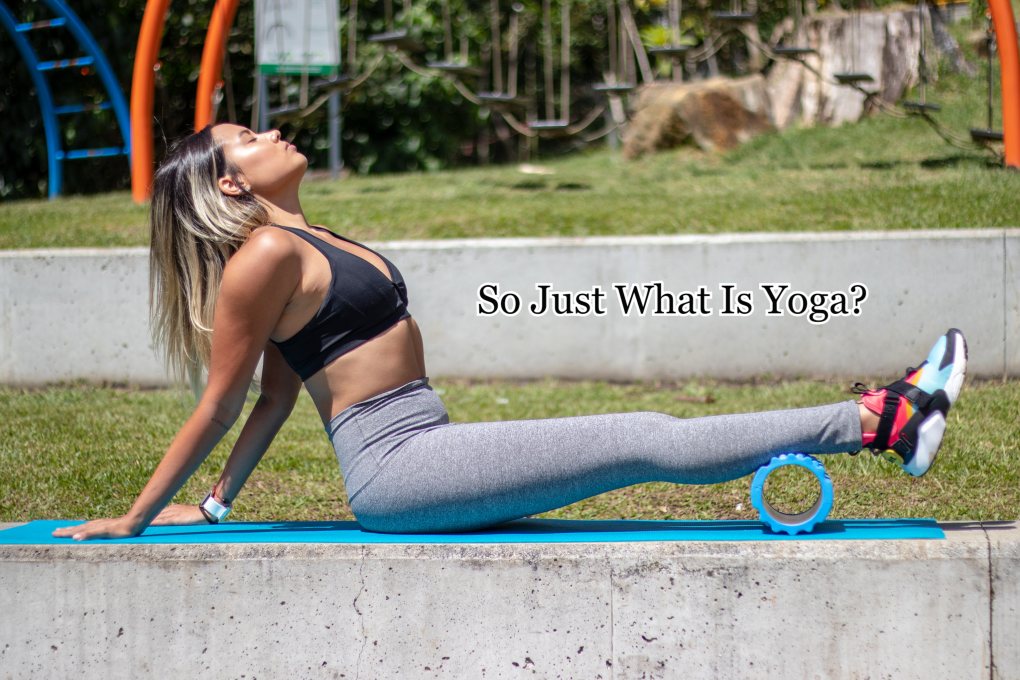 Yoga focuses on three important things:
It uses a series of mental, physical and spiritual ideas that incorporate exercise techniques and poses, breathing techniques and meditation to help to transform not only our body but our mind and spirit as well.
A Brief History Of Yoga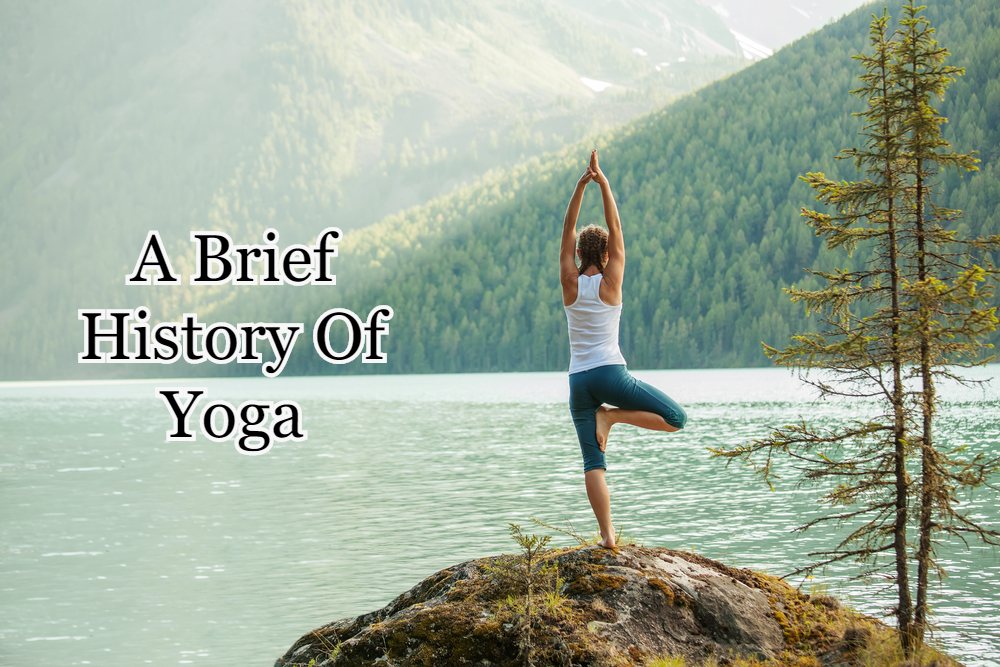 While Yoga has certainly increased in popularity over the past few decades, it's anything but a fad. In fact, Yoga dates back to over 5,000 years ago when it was first described in ancient texts called the Rig Veda from the Indus-Sarasvati people who lived in Northern India.
Modern yoga first came to the West in the early 1900s. The first yoga schools were opened by Indian spiritual leaders, known as Swamis in the 1920s in India and in the United States, the first yoga practice was actually opened by Indra Devi in Hollywood in 1947.
And from that point, the popularity of yoga has continued to grow in this country.
The Benefits of Yoga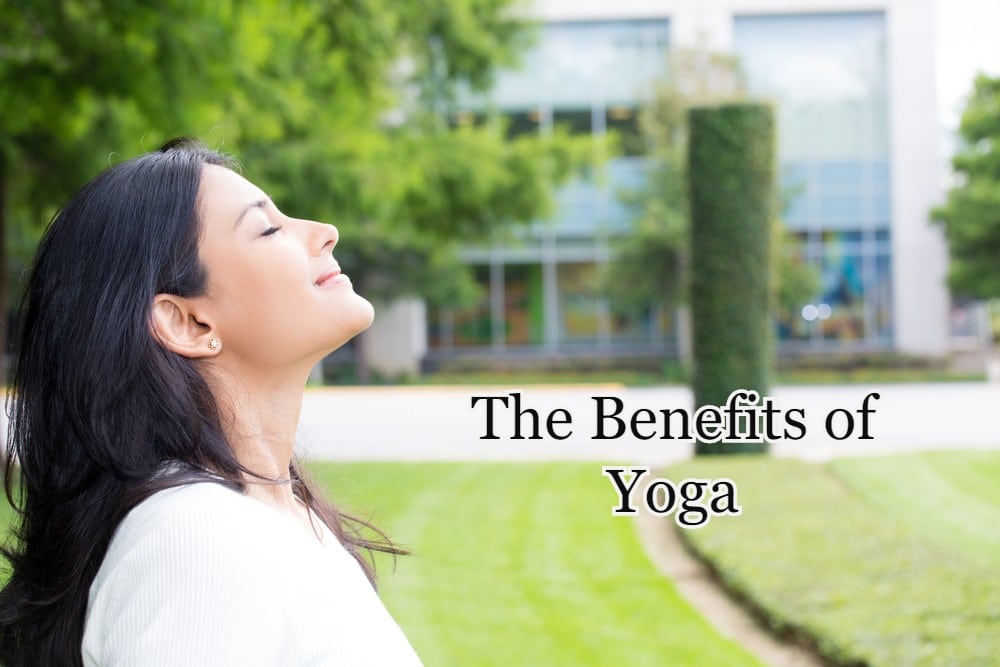 So why would you consider adding a yoga certified course to your overall fitness knowledge? Well, by taking part in a yoga certification program, you can add so much extra knowledge to what you already know about fitness and the human body.
That's because the art of yoga offers many incredible benefits to those who practice it. Here are some of them.
Helps improve muscle strength and flexibility
Helps improve overall posture
Improves balance
Improves the health of our bones
Improves blood circulation
Strengthens the immune systems
Increases heart rate
Lowers blood sugar levels
Improves focus
Improves sleep patterns
Last Words…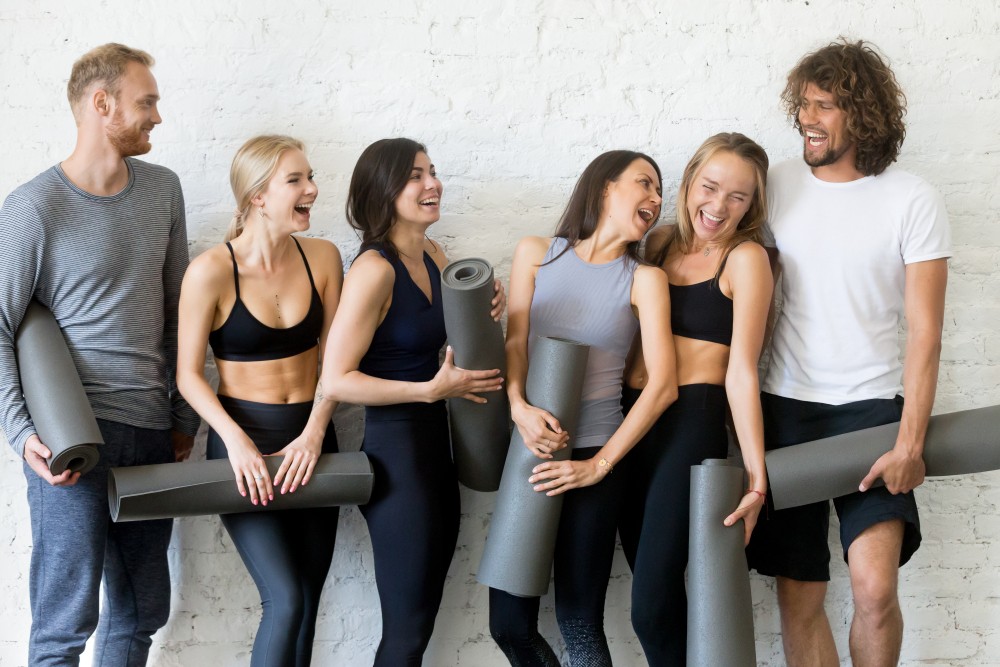 Ok, there we have it. The top Yoga certifications and programs.
Overall we have to give the top choice to the ISSA yoga instructor certification. And, if you were looking to do other type of training such as personal training or nutrition coaching, we highly recommend picking up the elite trainer package which includes the yoga certification.
Well, I hope that you found this blog post on the top yoga certifications and yoga instructor schools in the United States and around the world to be informative. Without a doubt, yoga is on the rise in America and if you would like to learn more about it, a yoga training program is the way to go.
And you can find some of the best yoga teacher training in the world right here in the States, that's for sure without the need to travel to another country to do a yoga training course.
Of course, if you want to take your studies online rather, I hope that I have highlighted some of the top yoga teacher training portals that you could consider for your certification.
And if you have any questions about this blog post, remember to leave me a comment and I will get back to you!
Namaste!
References
Discover All PTP Fitness & Wellness Career Articles
Tick a box from each section to narrow the results.
×
I want to know more about: