Welcome to the ultimate roundup comparison of the top yoga certifications in 2023.
In this yoga instructor certification breakdown, I judge each of the yoga top yoga instructor certification courses based on the following:
Upon reading my article, there's no doubt you'll choose the best yoga certification for you.
Also, since yoga certifications go hand-in-hand with personal trainer certifications, I recommend looking into getting certified as a personal trainer for additional knowledge and skills to apply to your yoga teaching.
Make sure to take the quiz to see which personal trainer certification is the best match for your fitness career.
Now let's stretch our way through this article, shall we?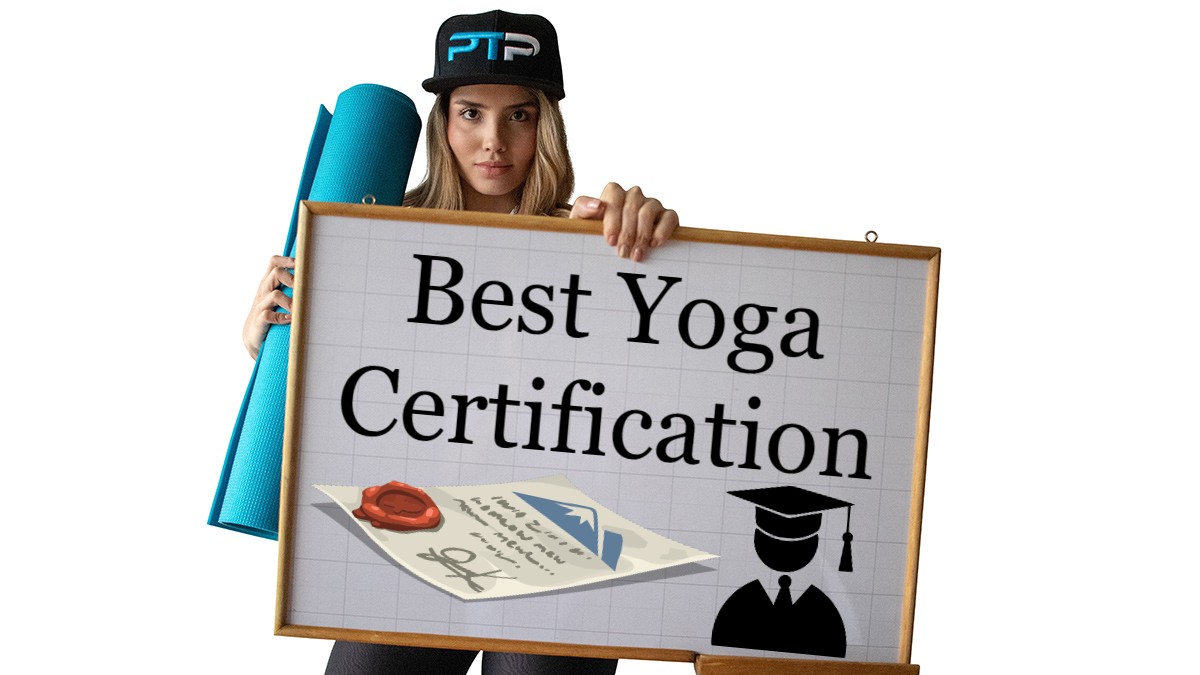 Yoga Cert
Yoga Cert
Features
Price

NCCA Accredited exam
Comprehensive yoga framework
Practical guidelines for yoga teaching
Less global recognition than longer existing certifications

ISSA Yoga Basic Pricing

Yoga Alliance Registered Yoga School (RYS)
LIVE Weekly Virtual Studio Studio
Learn pose sequencing inspired by the 7 body chakras for Hatha and Vinyasa-style classes
Comprehensive 200-hour Yoga Teacher Training Manual and Asana Guidebook
Powered by the global leader in online fitness certifications

ISSA Yoga 200 Pricing

Education for many styles of yoga
20 years of industry recognition
Not NCCA accredited
Available online but in-person lessons more comprehensive

Aura Wellness Pricing

Top name in online yoga training
Great "Uplifted" global network
Includes science-backed anatomy curriculum
16-week course before final exam
Pricey compared to other certifications

Brett Larkin Yoga Pricing

First step in Rod Stryker online yoga training
Lifetime coursework access
Online forum community access
Affordable compared to other RYT courses

Parayoga Pricing

Great RYT-200 self-paced video course
Excellent for beginner yoga teachers
Hands-on skillset development
Heavy focus on metaphysical elements of yoga

Soul Ascension Yoga Pricing

Interactive calls and assignments during course
Final assessment includes practical recorded yoga class
Highlights both small and large group yoga skills
Covers running a yoga business

Yoga Course Pricing

Lifetime access to online yoga community
Covers anatomy of yoga
Very affordable base cost
Study materials must be purchased separately

Online Yoga School Pricing
Best Yoga Certifications: Video
Best Yoga Certifications: Introduction
Just like how a personal trainer certificate, especially one of the best personal trainer certifications, can guide you to a whole world of career opportunities, a yoga certificate can as well.
And it doesn't matter what career path you are currently on.
For instance, even if you browse through some online personal trainer certifications or nutrition certification programs, you'll find that yoga ties in.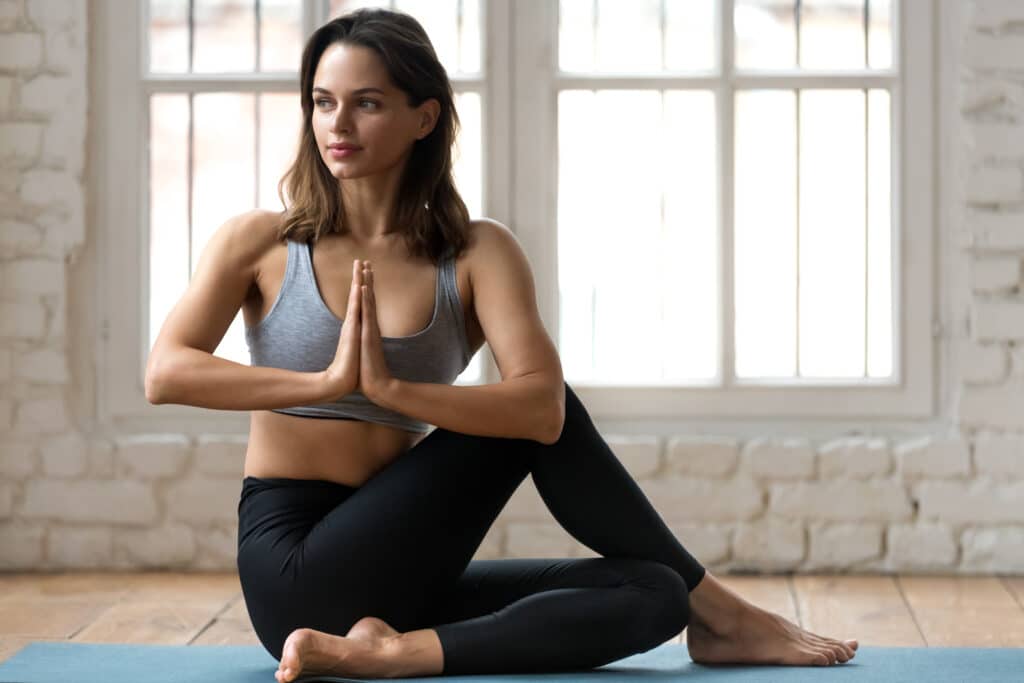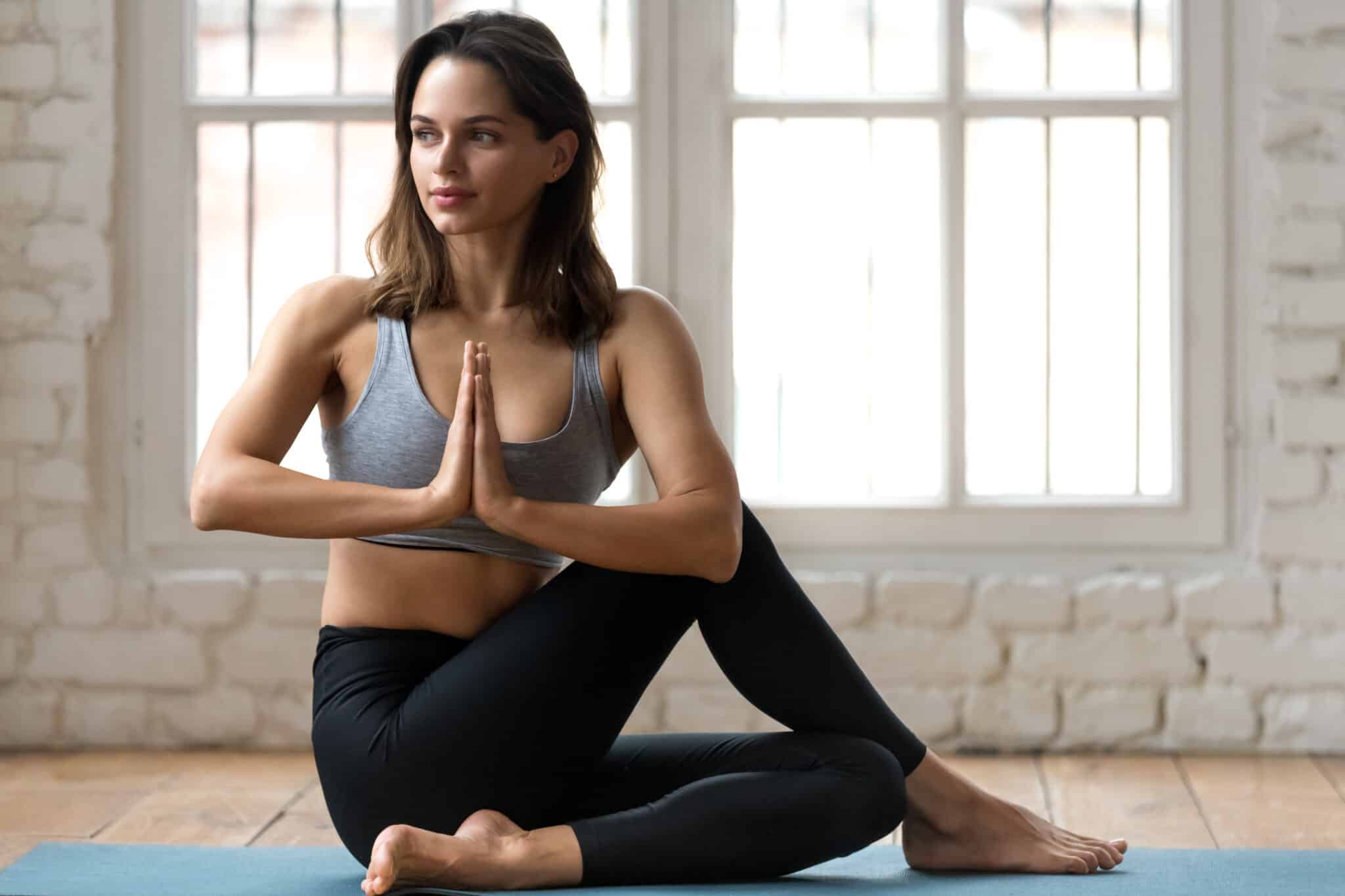 And fitness professionals who are already in the field and want to expand their knowledge consider yoga certificates.
As a matter of fact, the personal trainer job outlook for all types of fitness professionals is higher than average and will continue to grow with more people becoming increasingly health-conscious.
So if you already learned how to become a personal trainer or a group fitness instructor and now want to add yoga to your repertoire, you can win financially as well.
For instance, you'd reap the benefits of having a personal trainer salary combined with a yoga instructor salary, which can be quite lucrative.
I recommend you take my quiz below if you are considering getting a personal trainer certification alongside your yoga certification. This quiz will help you determine the right CPT for your goals.
While some of the best yoga teacher training programs are held outside of America, there are plenty of other options for those who live in the US to obtain a yoga training certification, all of which have industry recognition.
Hence why my article explores some of the best online yoga teacher training programs.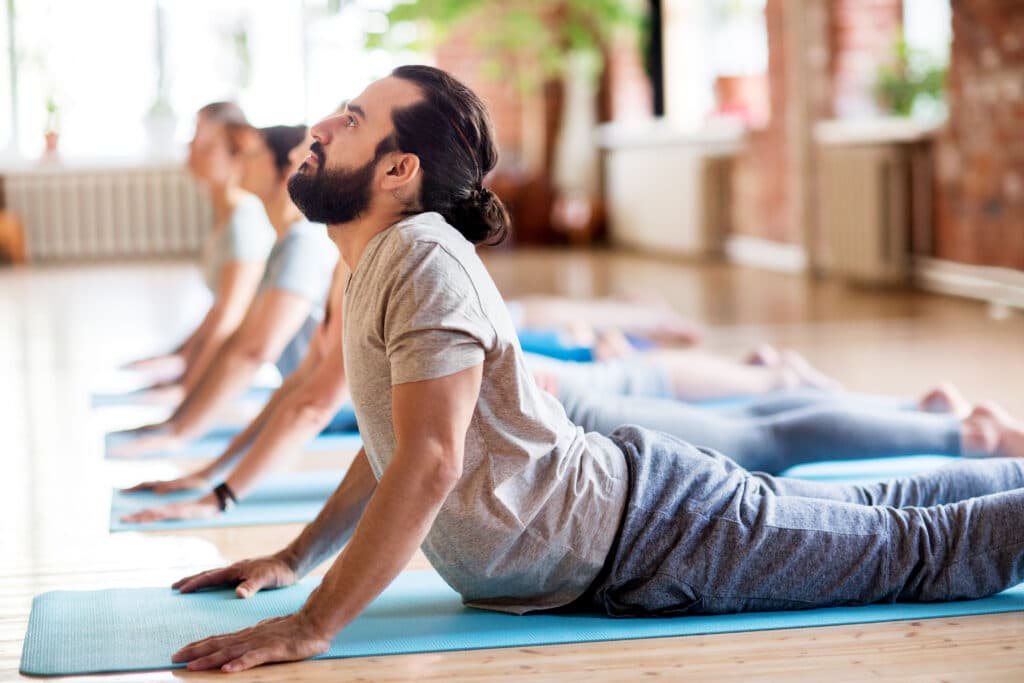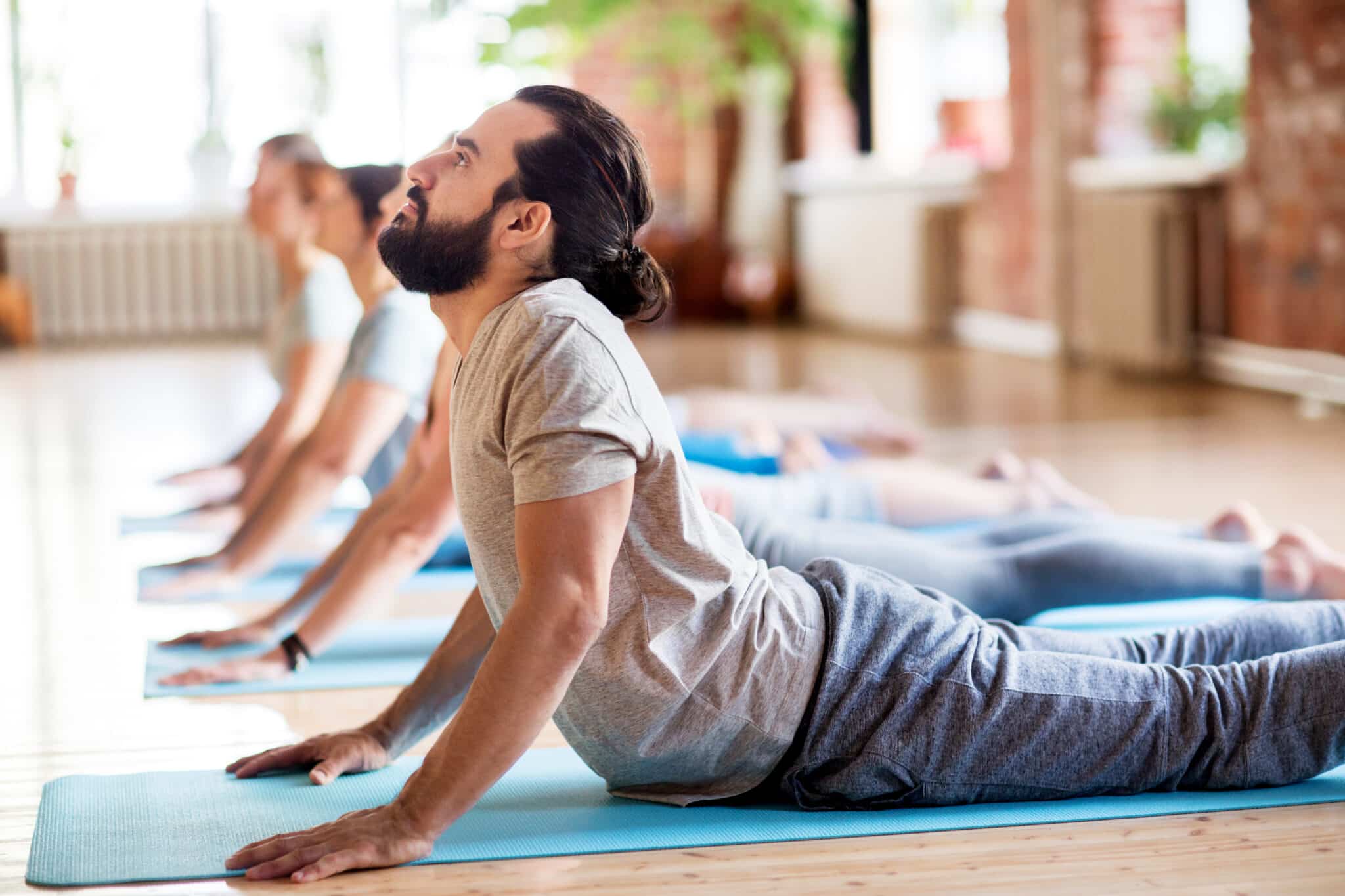 If you want to skip ahead to my top pick – its no secret that the ISSA yoga certification is overall the best yoga certification across my comparison criteria. You can check the latest pricing directly on the ISSA website.
But before fully getting into the best yoga certifications, let's dive deeper into the world of yoga.
The Best Yoga Certifications Online
The following is my list of the best yoga certifications you can take online. While I recommend online yoga training due to its convenience, I will dive-in to in-person yoga training programs in a later section.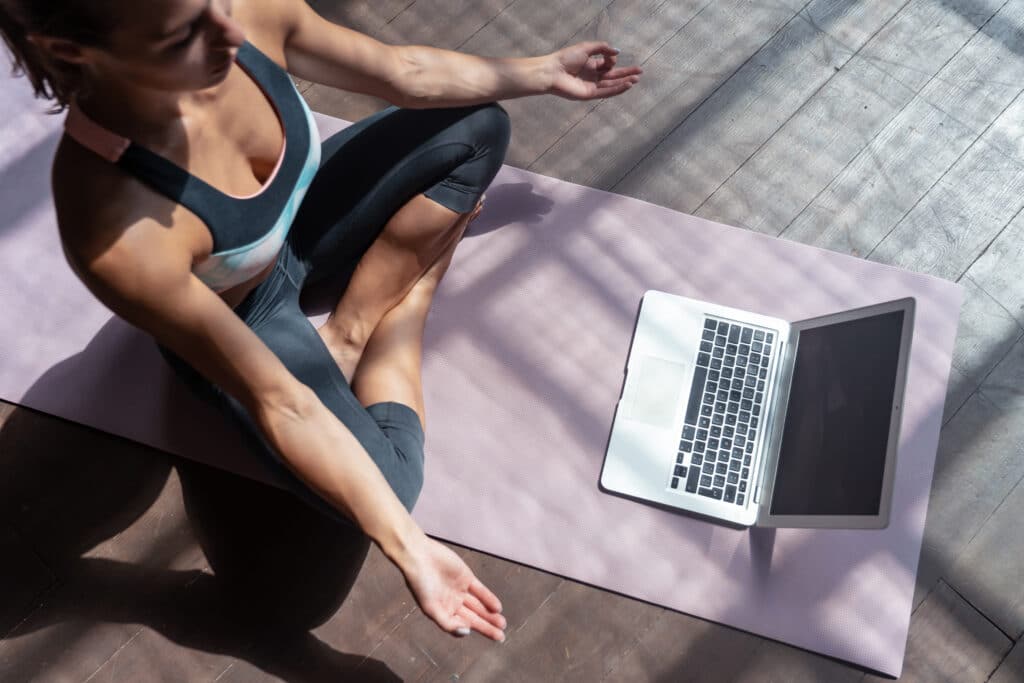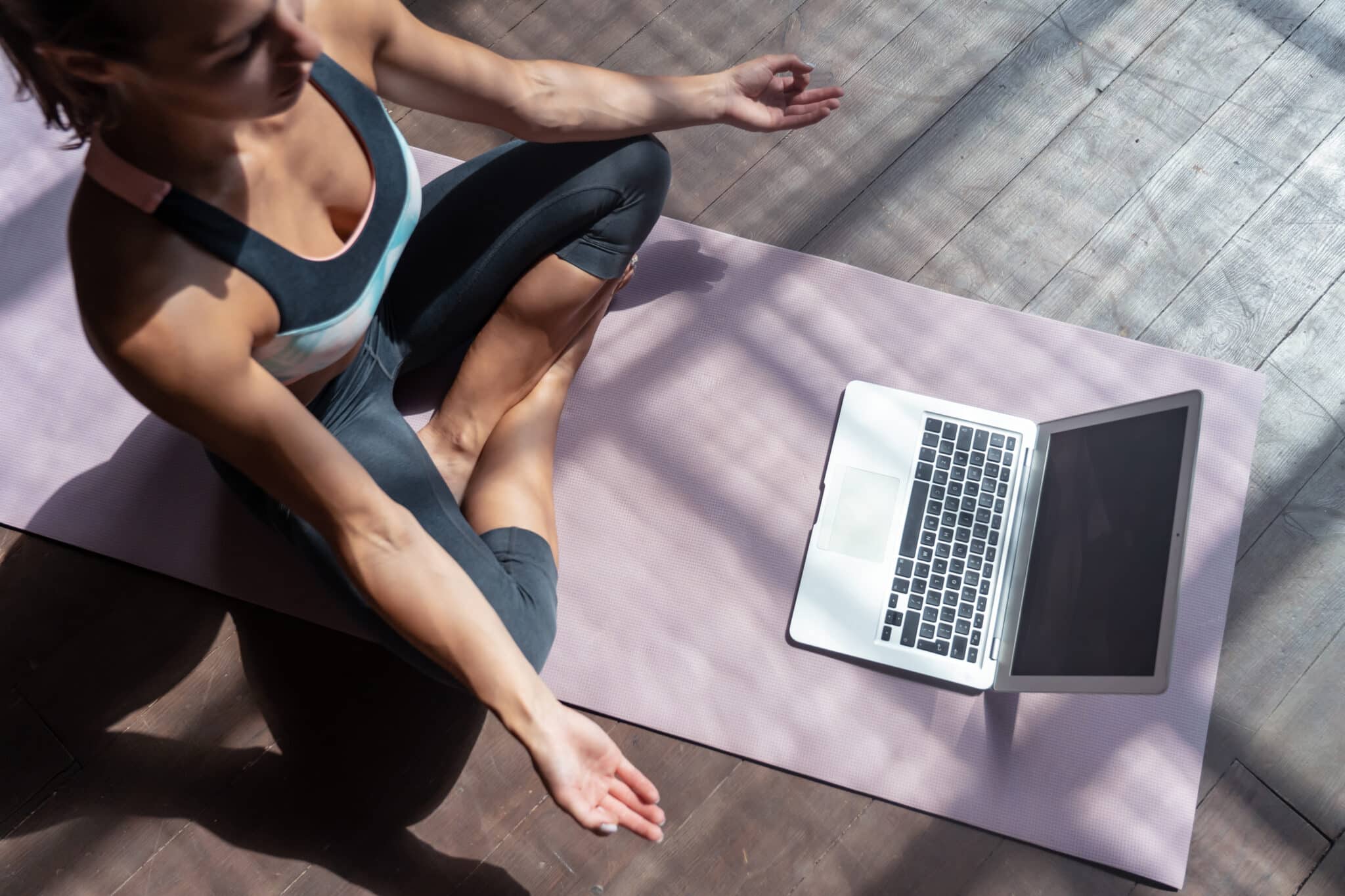 There are a substantial number of yoga certification options. Luckily, any of the certifications I look at here will put you well on your way towards a successful career as a yoga instructor.
Regardless of which certification you go with, adding a yoga cert to your personal trainer bio is a great boost to your personal trainer resume.
Regardless, getting a yoga certification is the first step in becoming a yoga instructor. You can also boost your personal trainer income and expand your personal trainer career by adding yoga to your offered services.

ISSA Yoga Instructor Certification
Course cost: $33.29 per month for 12 months
Study material cost: Included with purchase
Prerequisites: 18 years of age, CPR/AED cert/ high school diploma
Course difficulty: medium
Yoga Alliance level: N/A
Average completion time: 3 months
The International Sports Sciences Association (ISSA) is a top 10 organization in the fitness industry across a wide range of different fitness type certifications. They are especially world-recognized for the ISSA CPT certification.
ISSA offers two different Yoga certification courses:
Yoga Basics: This course is perfect for a certified personal trainer or fitness professional who is interested in incorporating yoga postures, stretching, and balance into their client's routines, conducting small group classes, or deepening their knowledge of yoga and applying it to their daily practice.
Yoga 200: This is a robust and comprehensive 200-hour online yoga teacher training course recognized by the Yoga Alliance. It is perfect for someone who wants to launch a professional yoga career by becoming a certified yoga instructor and Yoga Alliance Registered Yoga Teacher (RYT-200).
The ISSA Yoga Basics course combines the traditional approach of yoga with the cutting-edge effectiveness of contemporary exercise science.
ISSA now offers a comprehensive yoga teacher certification along with a FREE exam accredited by the National Commission for Certifying Agencies (NCCA).
The NCCA is an independent, non-profit agency that sets the gold standard for fitness professional certification programs.
ISSA is the only mainstream provider of an NCCA-accredited yoga instructor course. This is perfect for fitness professionals looking to earn CEUs and expand what services they offer to their clients. However, this is different than a 200-hour Yoga Alliance-certified course that requires far more learning and will take longer to complete. We'll talk more about ISSA's Yoga 200 in a moment.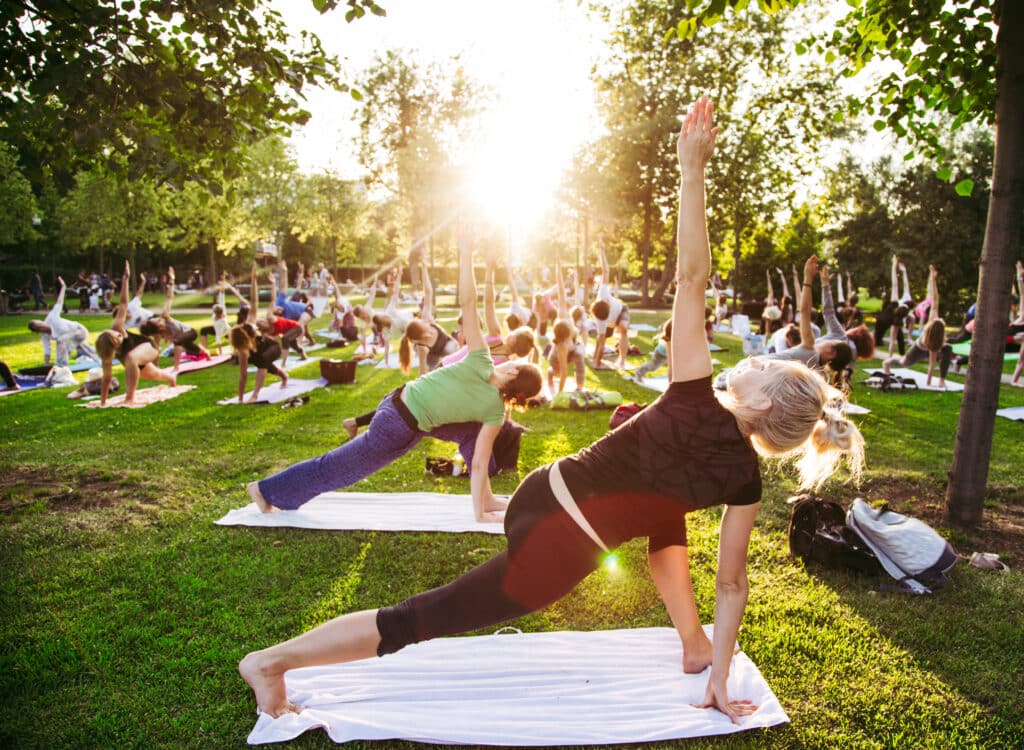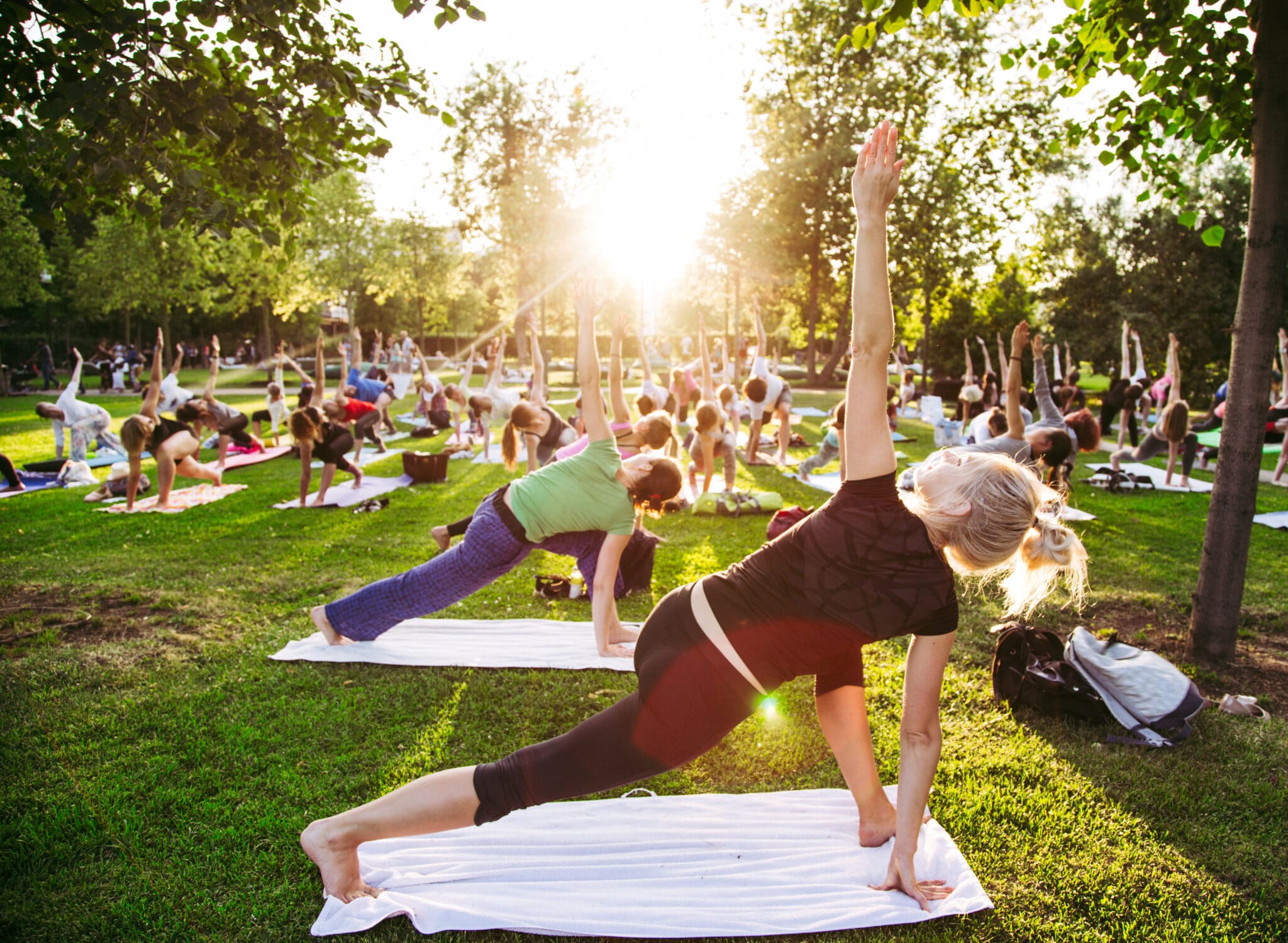 Although yoga instruction typically leans toward a more abstract, intuitive approach to motivate your clients, it has a recognizable set of practical guidelines.
ISSA aims to add value to yoga practice by merging it with the natural principles of biomechanics and exercise science engaged through the discipline – perfect for the average personal trainer.
The ISSA Certified Yoga Instructor course (Yoga Basics) teaches:
The foundational philosophy and history of yoga
Class prep and programming
Pranayama and breathing techniques
Functional applications of yoga
Yoga techniques and yoga poses across all levels
All learning and teaching resources are accessible digitally, and the final exam is online and self-paced, with the inclusion of one free retake.
Out of my picks for online yoga certifications, ISSA is my top choice for three reasons.
Exclusive PTP CPT Offers



Gold Standard Cert

Most Popular Cert

Best Study Materials

A Good Option

A Good Option

Best CPT for you?

One is that the Yoga Basics program is NCCA accredited, and the second is the fact that you can get this certification as part of a package deal.
From time to time, ISSA offers a special to get three certifications for $999, called the ISSA Elite Trainer package, which includes the following:
It's clear that nutrition, personal training, and yoga complement each other well, so when this deal is running, it's difficult to pass up. This includes both in-person and online training.
I will say the ISSA Yoga Basics certification is less focused on the philosophy of yoga compared to more traditional yoga certifications. You should consider the Yoga 200 course to learn something like vipassana meditation and selfless compassion as you develop as a yoga teacher.
To begin the ISSA yoga instructor certification, you will need a valid CPR and AED certification as well as a high school diploma and be 18 years of age, which is the same as most personal trainer certification requirements.
The third reason ISSA is a top pick for me is the addition of the Yoga 200 course. ISSA is officially a Registered Yoga School (RYS) with the Yoga Alliance (the only fitness certification company to have this designation!), and this certification course will qualify you to become a Yoga Alliance Registered Yoga Teacher (RYT-200)!
Yoga Alliance is the largest non-profit organization representing the yoga community. They are the industry leaders in upholding ethics in yoga instruction and course framework standards to ensure safe, high-quality, accessible and equitable yoga teaching.
Being an RYT through the Yoga Alliance is important if you plan on working in a studio and not just adding yoga to your offering as a personal trainer.
The ISSA Yoga 200 course is very robust and comprehensive in its offering, which includes:
Foundational training for yourself, your clients, and your practice
The history of yoga
Anatomy and physiology and practical application of Yoga Asana sequences
The key elements of teaching meditation and breathing techniques
The art of pose sequencing and transitions for safe and creative classes
The Signature Foundational Yoga Class of 37 pose breakdowns
Over 80 yoga postures and when to use modifications
Techniques for verbal and assisted cueing
How to structure a yoga class for all levels
Professional and ethical components of building a successful yoga business
As you can see, this is a lot more in-depth for the yoga professional and digs a lot deeper into the history and philosophies of yoga practice. You'll also have weekly guided meditations, 10 weeks of guided online study, the yoga teacher training manual AND a manual full of yoga poses, weekly live sessions called the Virtual Study Studio (which are also recorded) as you learn, nearly 30 hours of video content, 37 audio recordings, and, of course, the industry-renowned educational support from ISSA. The exam is online for your convenience as well.
This course is a big deal because most 200-hour RYT courses have to be done at least partially in person. ISSA helps you do this completely online!
Since the ISSA Yoga 200 course is much more in depth, it is a little more expensive, and it'll cost $99 per month for 12 months, but it's still worth every penny, especially since most other RYT courses can cost twice as much or more (and take far longer to complete).
You also have the option to bundle ISSA's Yoga 200 with other courses and take advantage of their payment options. ISSA really covered all the bases with these two offerings!
2: Aura Wellness Center Online Yoga Training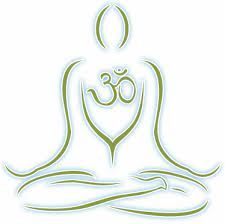 Aura Wellness Center Yoga Certification
Course cost: $747.00 (Level 1)
Study material cost: Included with purchase
Prerequisites: 18 years of age
Course difficulty: Hard
Yoga Alliance level: RYT-300+
Average completion time: 300 hours minimum
Aura Wellness Centre, based in Massachusetts, offers a range of yoga teaching courses with over 20 years of experience in yoga training. It certainly ranks among the 10 best yoga certification online schools.
These courses include everything, including prenatal yoga, postnatal yoga, and kids yoga, so you can definitely get creative with your exercises and yoga flows.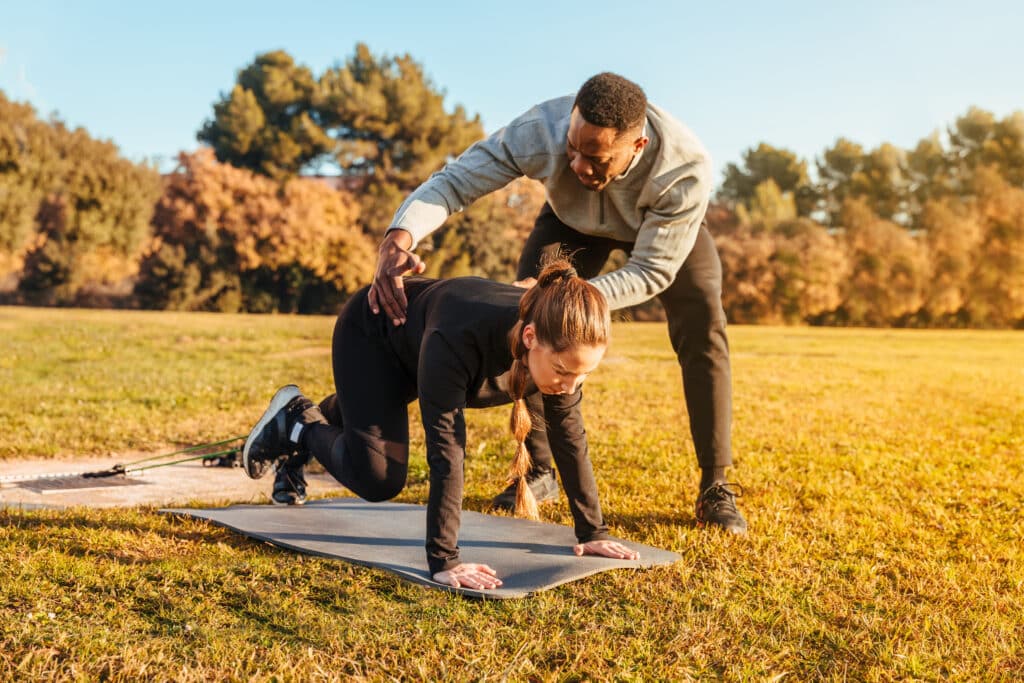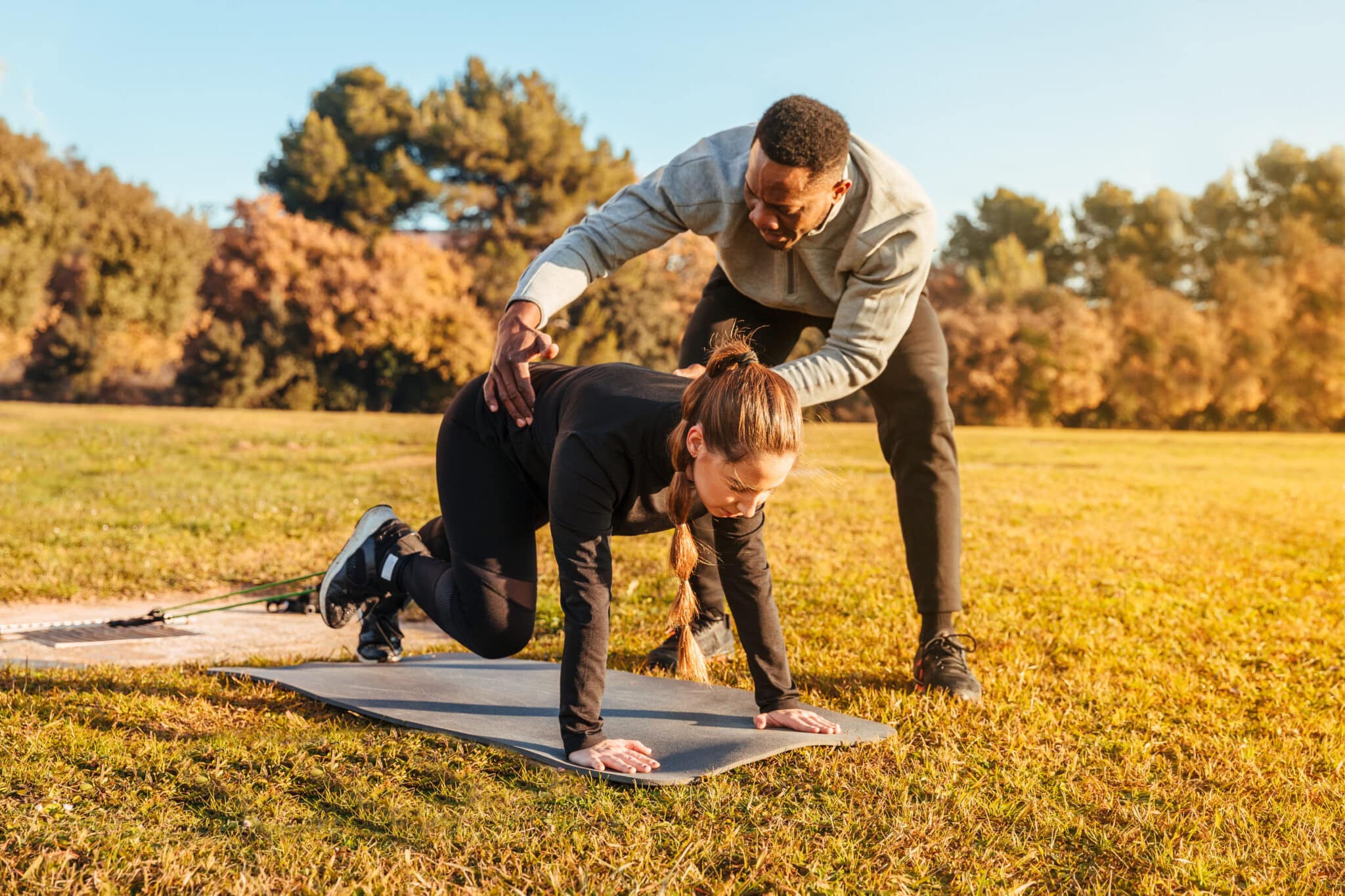 Although their online course options are not as thorough as participating in live courses at their yoga studio, they do offer the option to learn different styles of yoga, such as:
Hatha Yoga Teacher Training
Vinyasa Yoga Teacher Training
Meditation Teacher Training
Holistic Weight Control Course
Yoga Self-Mentoring
Yoga Stress Management Therapy
Power Yoga
The Hatha Yoga program in particular is incredibly popular.
The Hatha Yoga Teacher Training Camp-in-a-Box – Level 1 (BASIC), covers 200 hours of home study using a special study portal and electronic study aids with workbooks.
The 200-hour certification course is broken down as follows:
Yoga techniques, the practice of yoga, and training (100 hours)
Yoga teaching methodology (25 hours)
Kinesiology, physiology, and anatomy related to yoga (20 hours)
Yoga lifestyle, ethics, and philosophy (30 hours)
Practical aspects (25 hours)
Students in this course will receive the following:
Access to over 10 hours of video
200 photographs
Audio clips to facilitate learning
Knowledge of over 100 yoga postures
The Online Hatha Yoga Teacher curriculum includes:
The study of yoga asanas, alignment, and assisting
Pranayam teaching and the anatomy of breathing
Mediation and teaching it to others
How to plan a yoga class
Teaching specialized aspects of yoga
The yoga business
Other than the online learning portal, you'll have access to both email and telephone support while exams are graded for free.
What I liked most is this program's emphasis on business.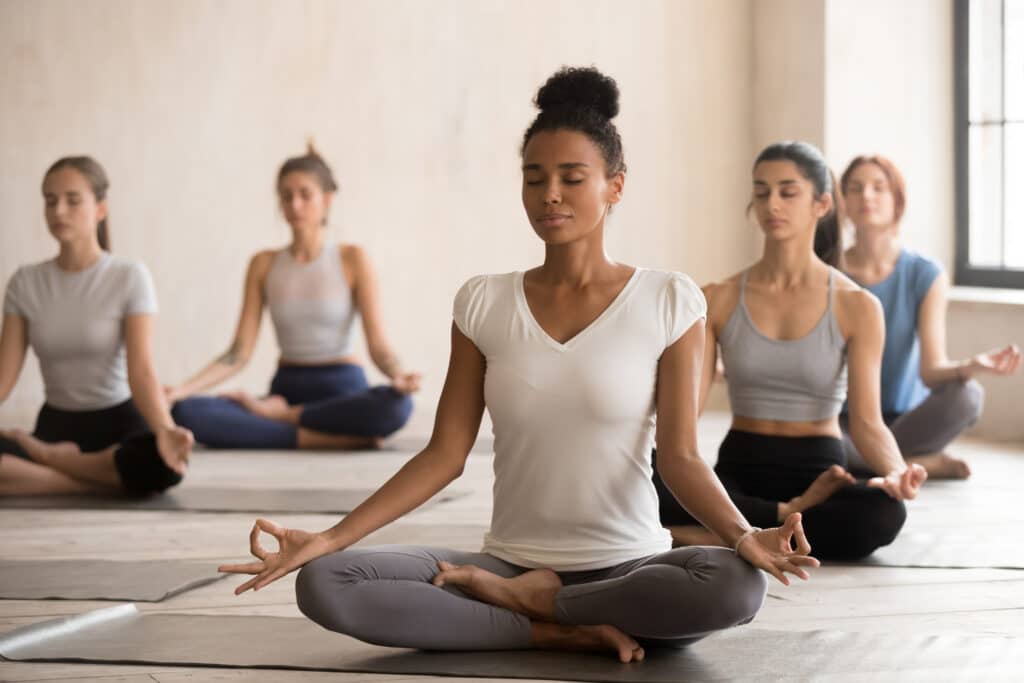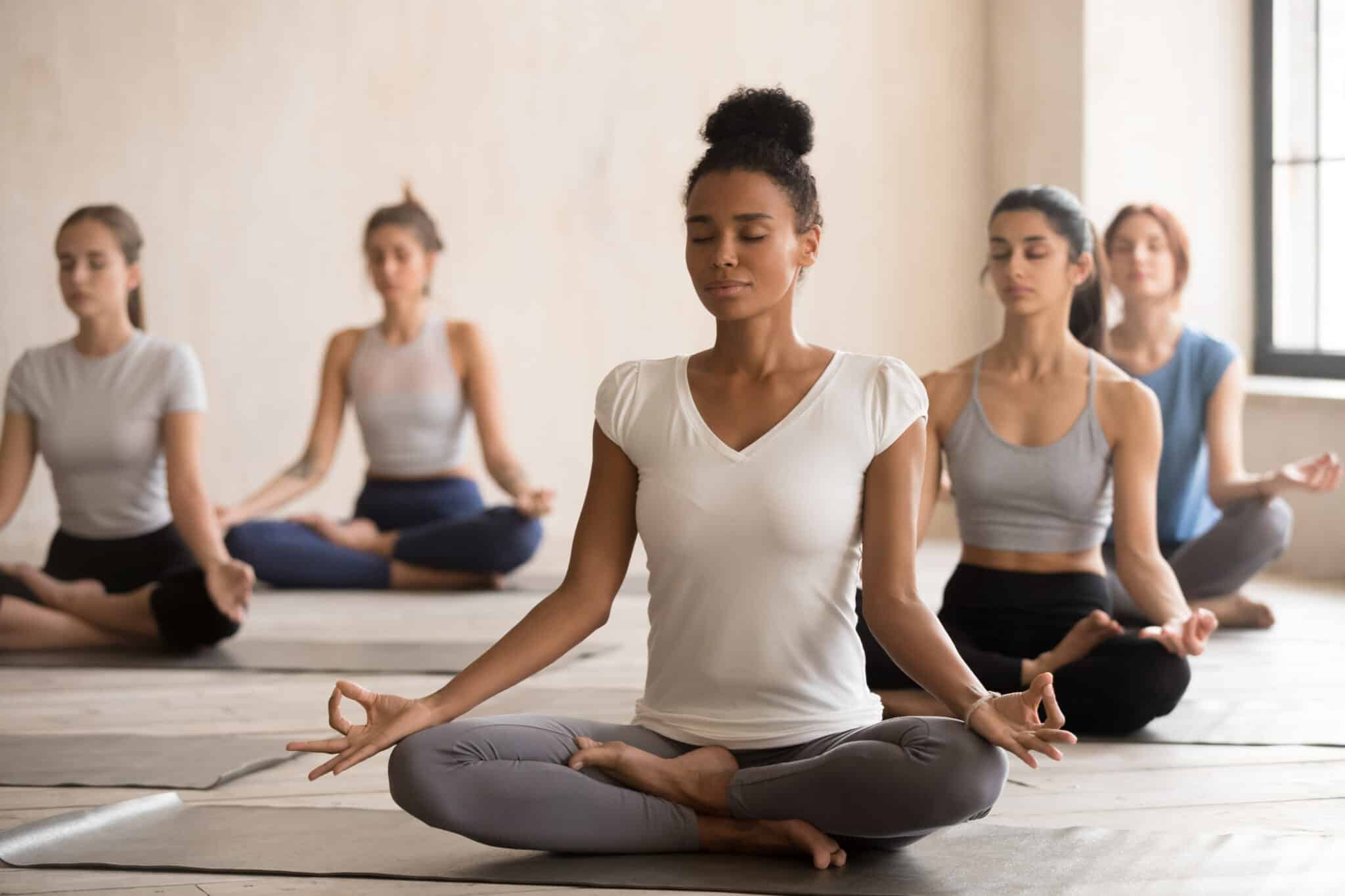 While building your own business isn't easy, you can always read up on the best tactics and marketing ideas for your business to thrive.
If you want to obtain and retain clients, there are so many great tips out there to help you.
Since each style of yoga has its own flow, time management is key when designing your class layouts.
On average, you should know how long your classes are.
Also, considering its holistic approach, most people pair a certification such as this with becoming a health coach.
And what does a health coach do?
Weight control, self-monitoring, stress management…
You see where I'm getting at, right?
3: Brett Larkin Online Yoga Training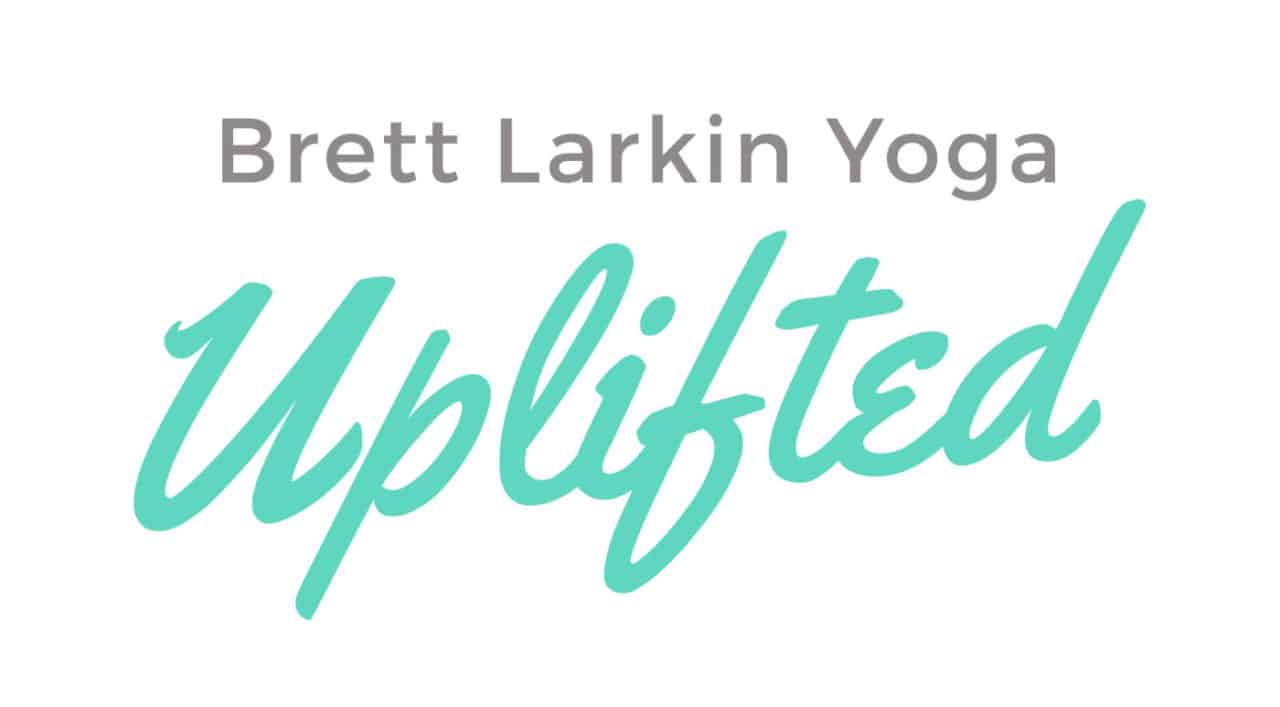 Brett Larkin Online Yoga Training
Course cost: $2850
Study material cost: Included with purchase
Prerequisites: 18 years of age
Course difficulty: medium
Yoga Alliance level: RYT-200+
Average completion time: 200 hours minimum
One of the foremost names in online yoga training in the United States, Brett Larkin offers a number of online yoga course that incorporates both Hatha and Vinyasa flow techniques.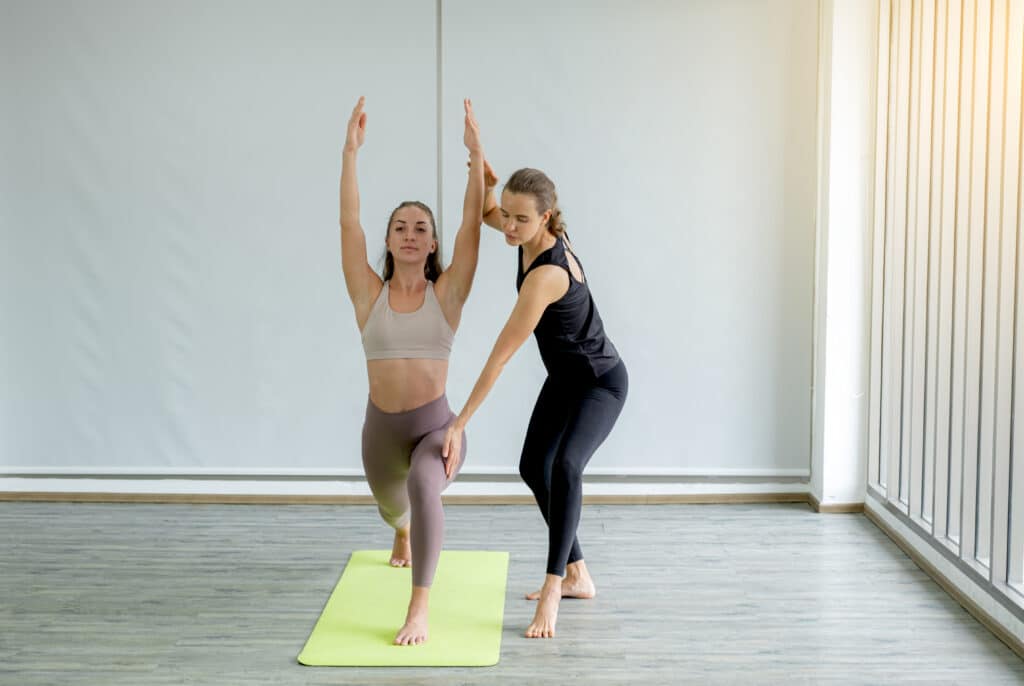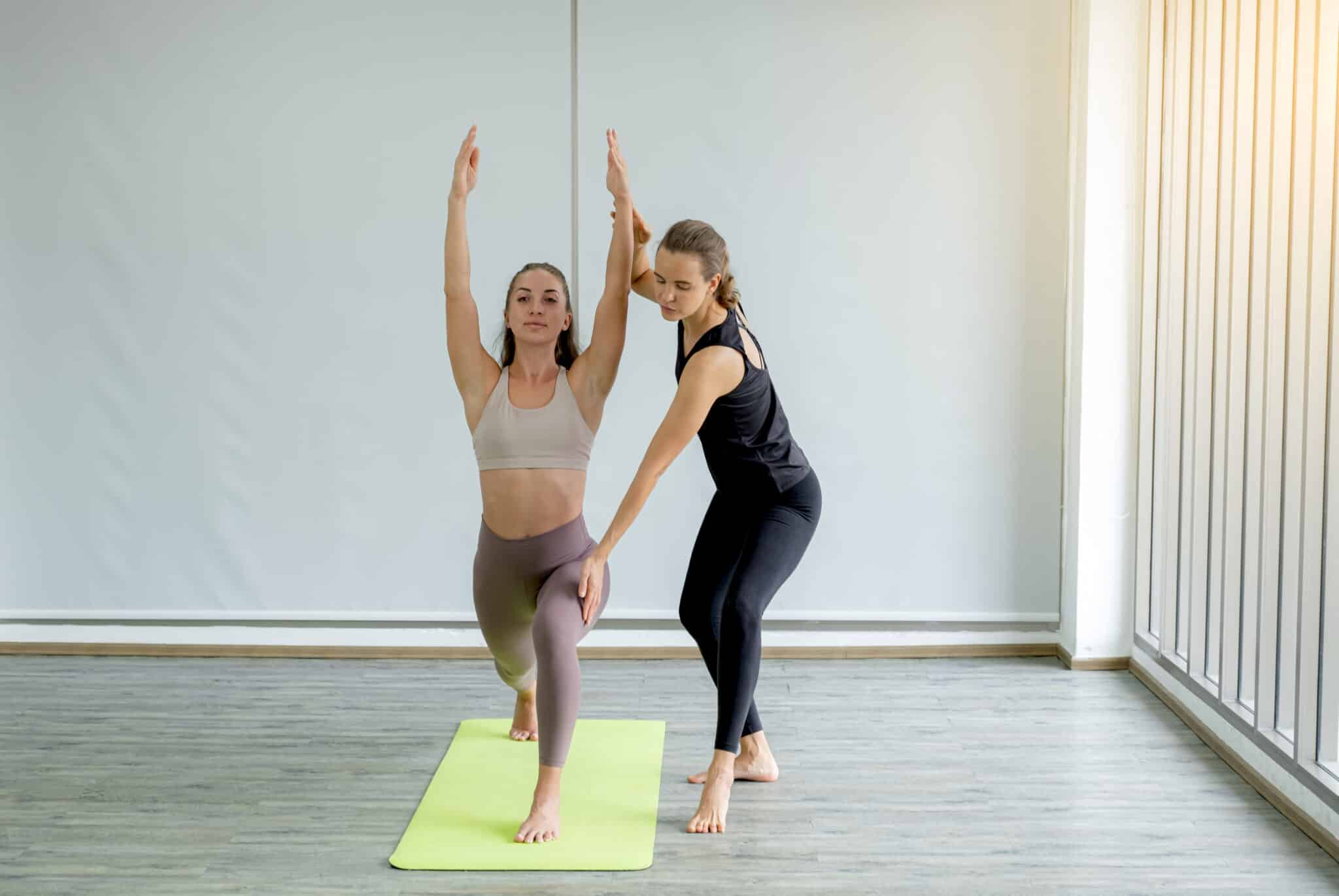 While the most comprehensive course is the RYT-500, there are two other options, which are a 350 and a 200-hour yoga teacher training course.
And the RYT-200 is the certification I will be looking at specifically.
Larkin also devised an online network of yoga trainers and students which she calls "Uplifted."
The course itself taps into this network and students will take part in live lessons (with replays if necessary) while studying the core modules that form part of the course, which include:
Anatomy
Philosophy
Alignment
Live assessment
While the course itself takes 16 weeks to complete, the final exam must be passed within the 18 months following the end of the course.
The curriculum for this online yoga training course includes:
Methodology of training
Various yoga techniques and practices (breathing, yoga mantras, meditation, etc.)
Anatomy and physiology
The ethics of yoga and the yoga lifestyle
Practical lessons
Overall, this program offers so much to its students that once complete, you can take this education and apply it to any population, whether it be children, adults, or seniors.
Without a doubt, these options from Brett Larkin are some of the best online yoga courses in the industry.
So if you're looking to become an online yoga teacher, then this may be the best yoga certification program for you.
4: ParaYoga Online Master Training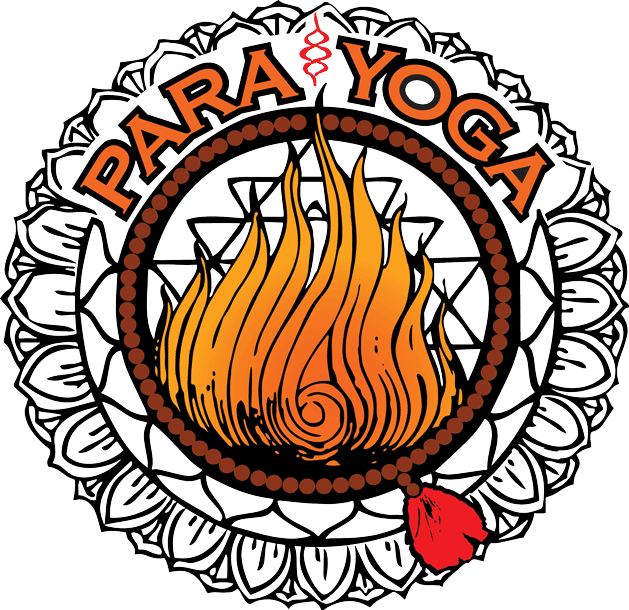 ParaYoga Online Certification
Course cost: $2195.00
Study material cost: Included with purchase
Prerequisites: 18 years of age
Course difficulty: Hard
Yoga Alliance level: RYT-300+
Average completion time: 300 hours minimum
ParaYoga Master Training gives an online yoga training course run under the auspices of Rod Stryker.
Exclusive PTP CPT Offers



Gold Standard Cert

Most Popular Cert

Best Study Materials

A Good Option

A Good Option

Best CPT for you?

This course encompasses four of the modules that form part of Strykers Yoga Master Training., which include the following:
A range of lectures, meditation practices, and yoga instruction (130 hours)
Access to notes for all four modules and a course manual
Assignments and quizzes
An online Q&A forum
Lifetime access to all coursework
The four modules covered in the curriculum are:
Vinyasa Krama: The Energetics of Sequencing
Tantra Shakti: The Power and Radiant Soul of Yoga
Secrets of the Yoga Sutras: Light on Self Mastery
Prana Shakti: The Power and Path of Yoga
Note that this course counts towards the full Master Training course offered by ParaYoga, so if you want to be a Certified Yoga Teacher, you must complete this course first.
On another note, if you are interested in prenatal fitness certifications, you can look at the ParaYoga prenatal yoga program.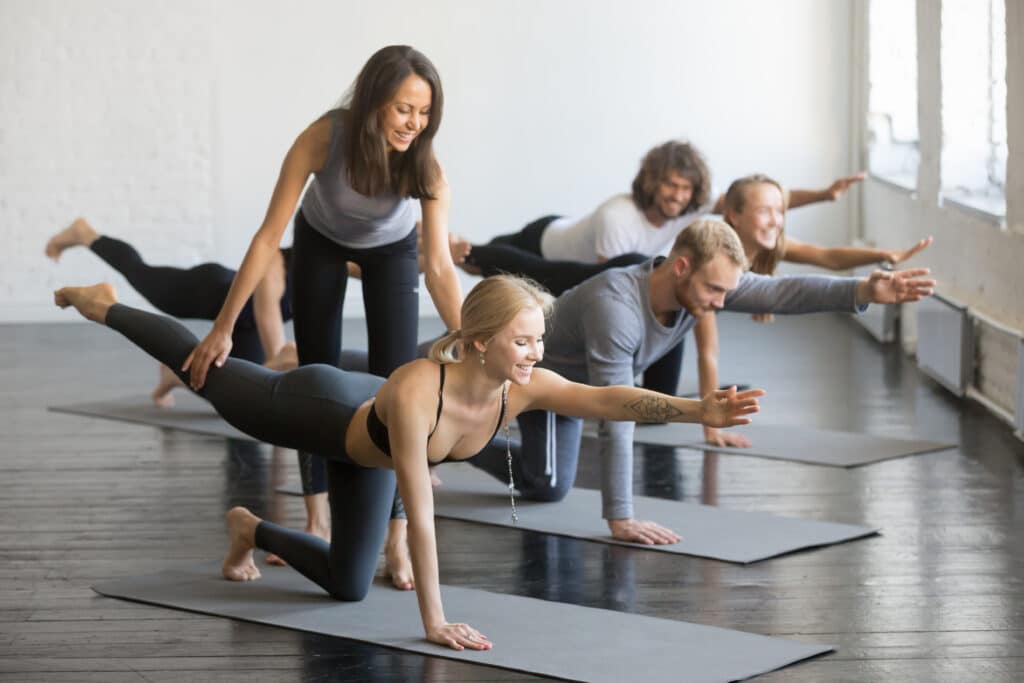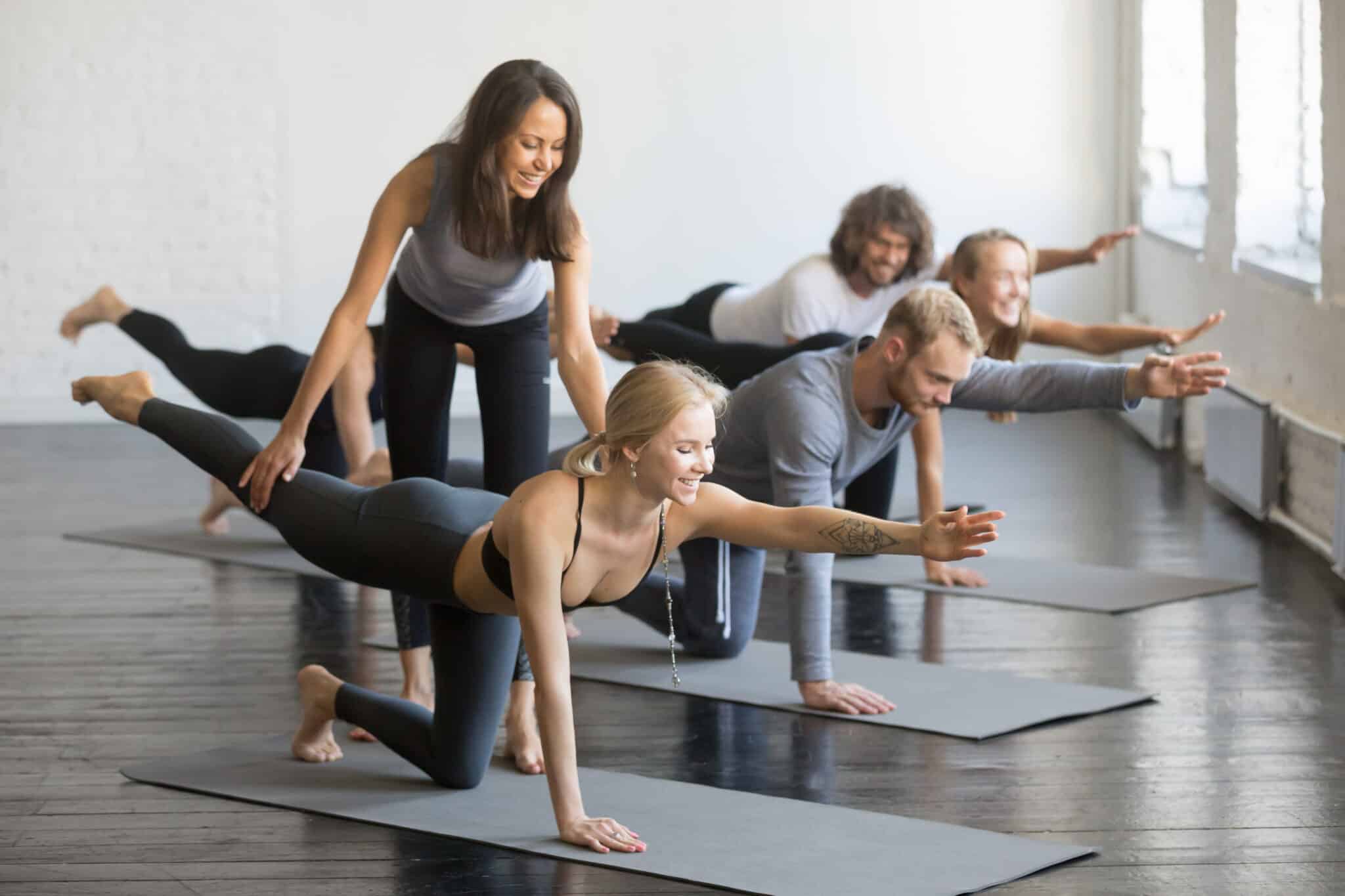 5: Soul Ascension Healing Arts Online Yoga Course


ParaYoga Online Certification
Course cost: $555.00
Study material cost: Included with purchase
Prerequisites: 18 years of age
Course difficulty: Hard
Yoga Alliance level: RYT-200+
Average completion time: 200 hours minimum
Based in Canada, the Soul Ascension Healing Arts center is one of the best yoga schools registered with the Yoga Alliance.
They offer a 200-hour online yoga certification which is divided into 30 video lessons.
While their RYT-200 course is self-paced, most complete it in around four weeks.
Over and above the 30 video lessons, students will also receive a PDF manual to help them with their studies.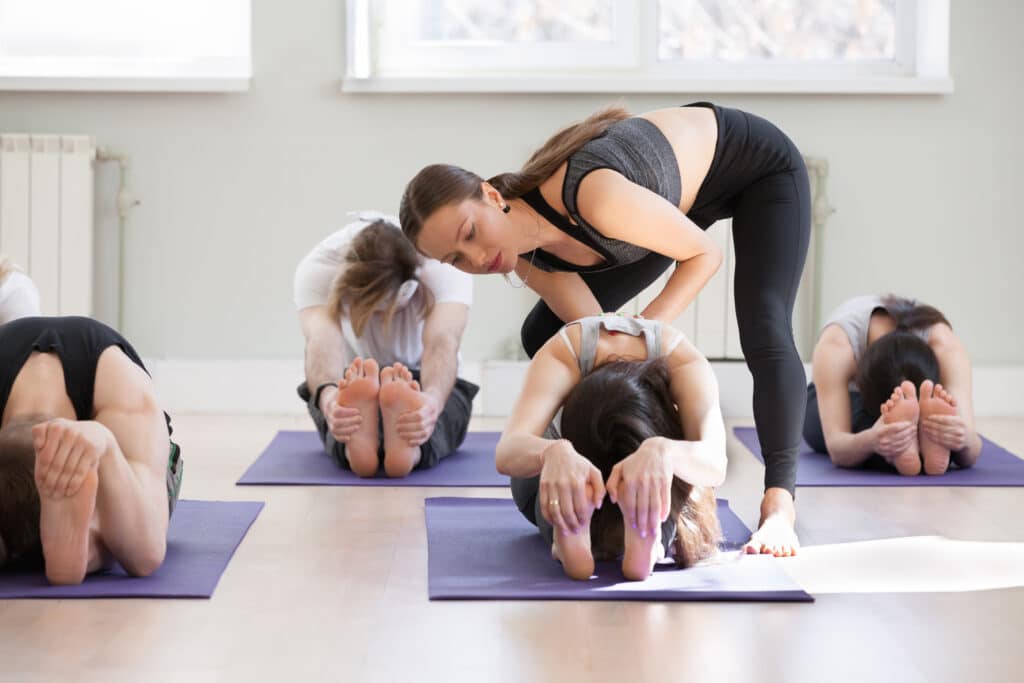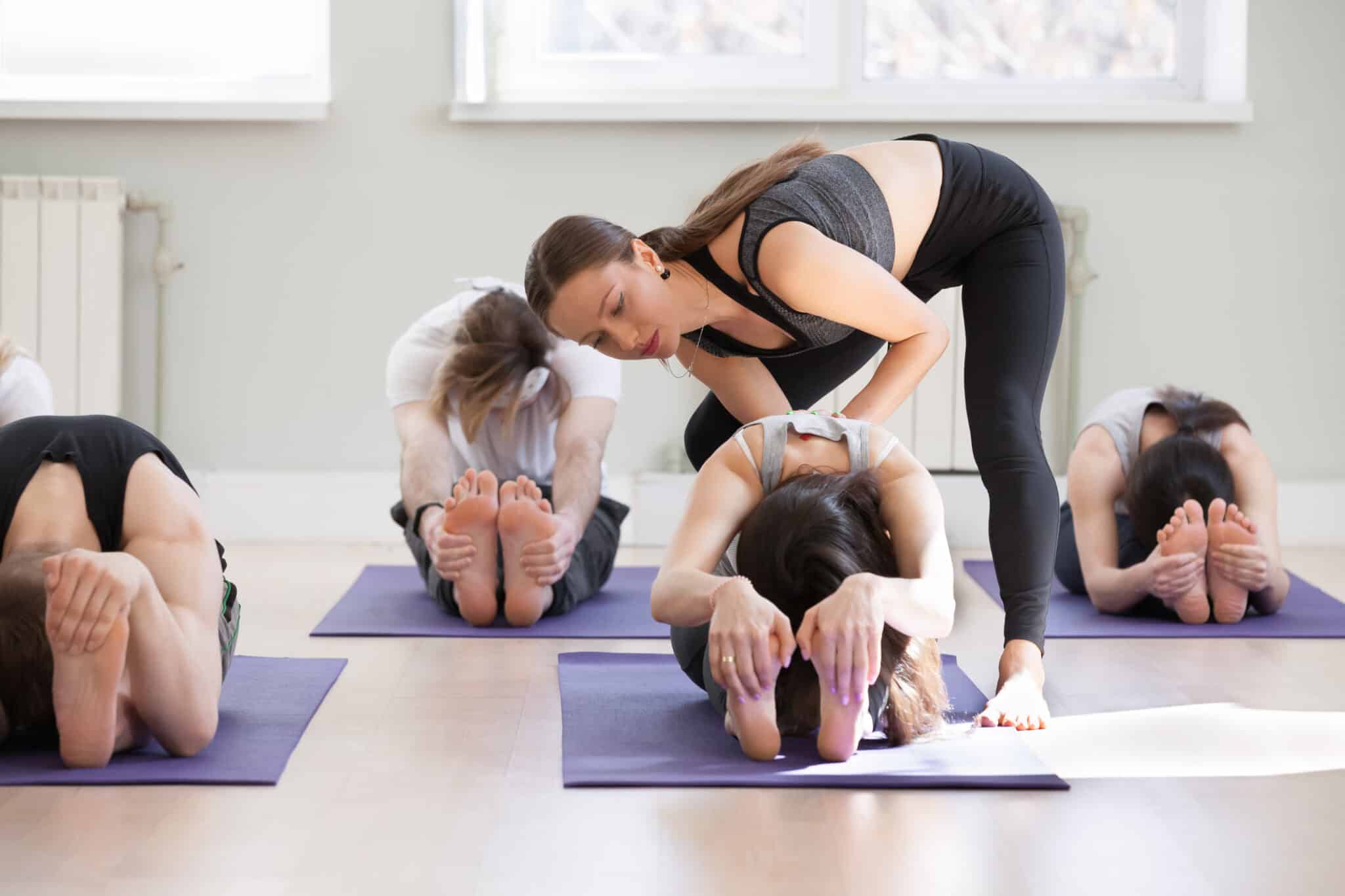 This is one of the best yoga certifications to learn in-depth training on the following:
Energy dynamics of yoga
The energy body and yoga psychology
Energy healing for yourself and others through yoga
Energy management for healing
You'll also learn some great beginner core workouts and breathing techniques to help strengthen and align you.
6: Yoga Course Online Yoga Training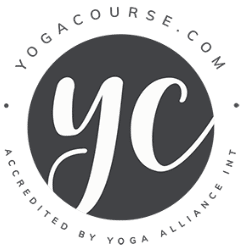 Yoga Course Online Certification
Course cost: $2,015.62
Study material cost: Included with purchase
Prerequisites: 18 years of age
Course difficulty: Hard
Yoga Alliance level: RYT-200+
Average completion time: 200 hours minimum
Based in the United Kingdom, Yoga Course, which meets training stipulations of a registered yoga school as set out by Yoga Alliance International, has two different online yoga courses in addition to basics of meditation techniques.
These are the RYT-200 and RYT-300, which are based on Hatha and Vinyasa yoga concepts.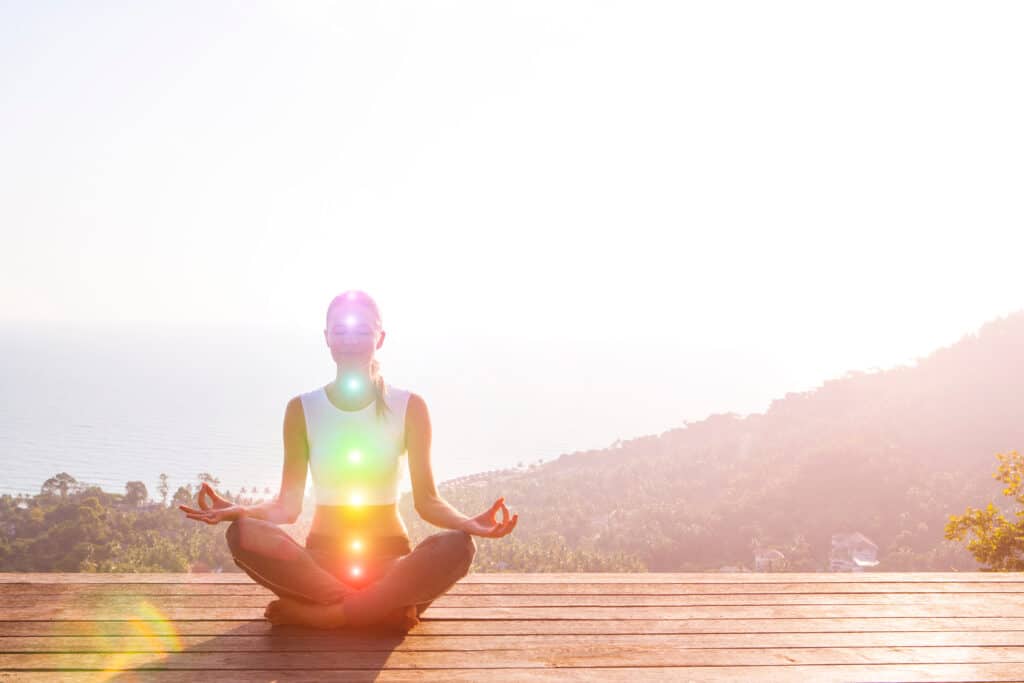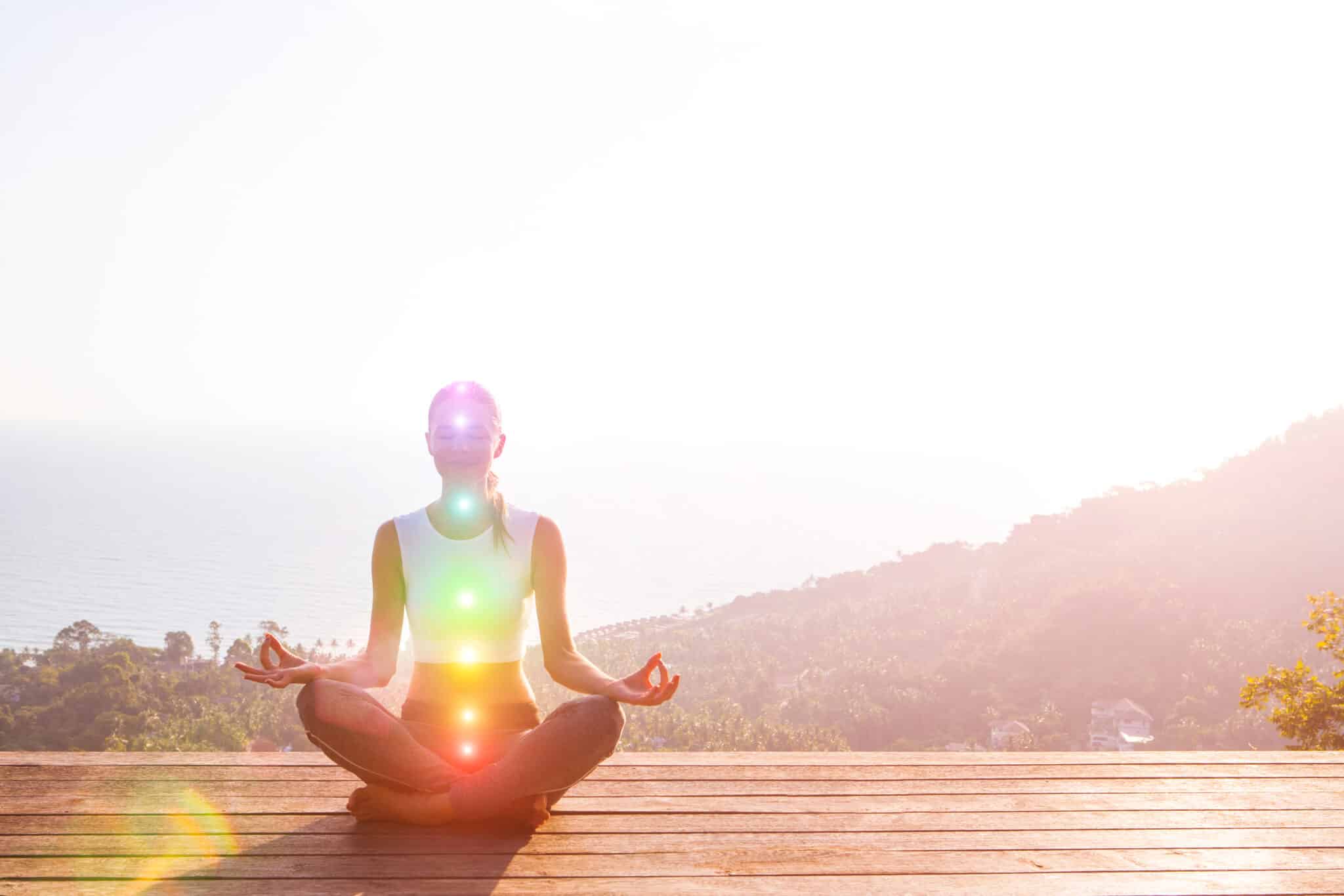 An online study portal gives students access to all the online material needed to complete the course, and all lessons are recorded and can be replayed at any time.
The curriculum includes:
Asana practice (standing, seated, etc.)
Teaching students
Yoga class structure
Meditation
Human anatomy
Yoga chakras
The yoga business
Assessments are carried out in the form of assignments, interactive calls with lecturers, and videos.
The final assessment is a practical class that needs to be given by the student, recorded, and uploaded.
Overall, this program highlights teaching small group and large group yoga, structuring your classes, and in-depth knowledge of the human body related to yoga.
And with the addition of quality advice on how to sell your unique yoga brand, it's certainly a win.
7: Online Yoga – Various Online Training Options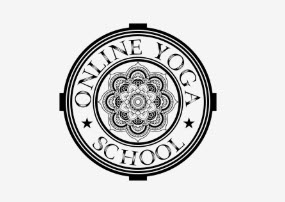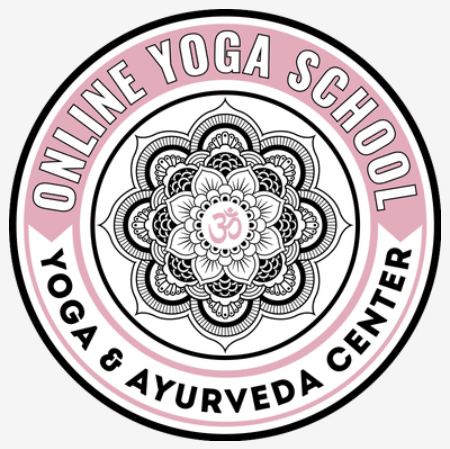 Online Yoga Course Certification
Course cost: $395.00
Study material cost: Included with purchase
Prerequisites: 18 years of age
Course difficulty: Medium
Yoga Alliance level: RYT-200+
Average completion time: 200 hours minimum
Based in the United States, Online Yoga offers a wide range of course options, including a 200-hour Yoga Instructor Training Online Certification.
As with all the other online courses I have already mentioned, this is a self-study course and can be broken down into various lessons, such as:
The history of yoga
Various yoga philosophies
Yoga chakras and yoga chants
The anatomy of yoga
The methodology of teaching yoga
While students receive lifetime access to the Online Yoga community and all course materials, a range of study materials that are required for this course will need to be purchased separately.
Practical In-Person Yoga Certification Programs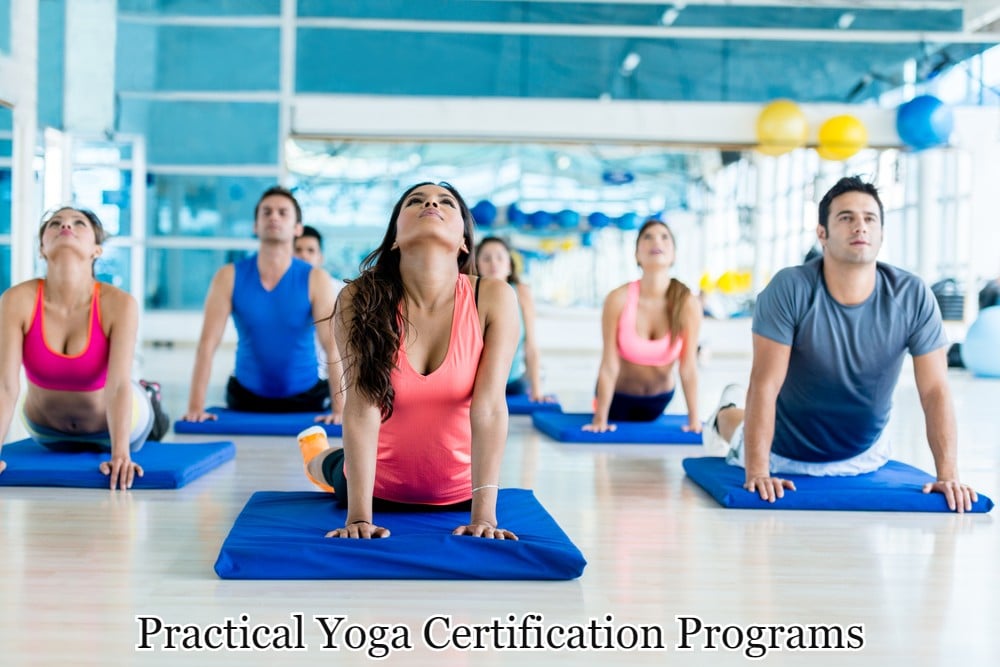 Perhaps you are not looking for an online yoga program and instead desire the in-person training experience in traditional yoga teacher training.
Note that yoga certification programs are different from other fitness certifications in that most of them cover 200 hours of training, and usually take around 15 days to complete.
Here are some more options which I will also look into just to give you an overall look of what is available and what might suit you.
1: 200-hour/18 Day Therapeutic Yoga Teacher Training – Hawaii Island Retreat Center
Cost: $3997 (subject to change)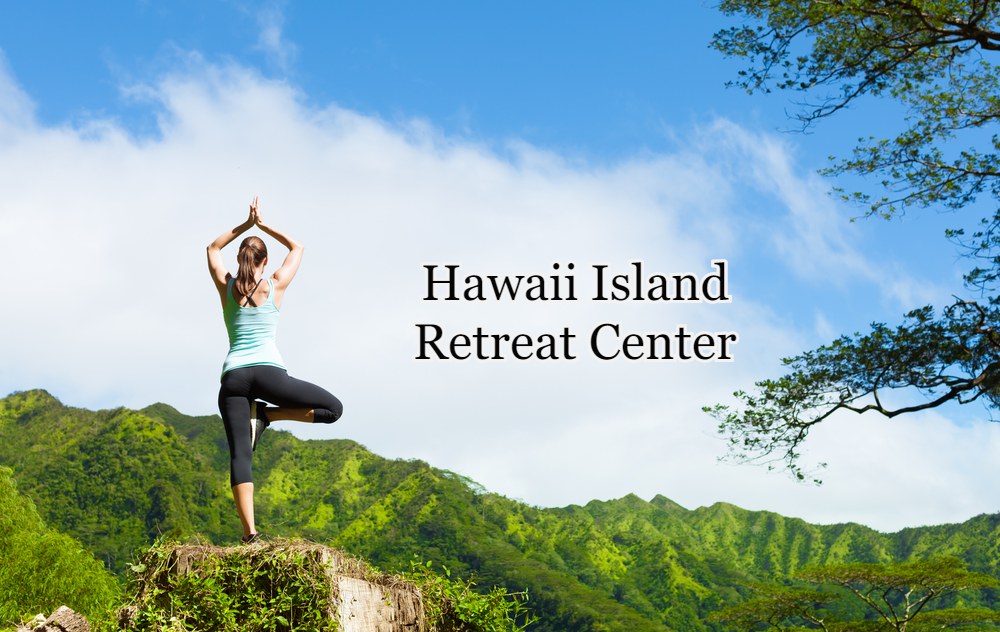 Offering courses for both beginner, intermediate, and advanced yoga practitioners, the Hawaii Island Retreat Centre's yoga course covers over 200 hours of instruction over 18 days.
This course covers 11 different styles including Yin, Hatha, Yoga Nidra, Critical Alignment, and Therapeutic yoga.
With modules taking place each day, students stay on-site during the course duration.
Upon completion of this course, you will be recognized as a Registered Yoga Teacher with the Yoga Alliance
The 200-hour course is broken down as follows:
Techniques, training, and practice (120 hours)
The methodology of yoga teaching (30 hours)
Physiology and anatomy (15 hours)
Yoga philosophy, ethics, and lifestyle (15 hours)
Practical work (15 hours)
2: 200-hour/29 Day Therapeutic Yoga Teacher Training – California
Cost: $2856 (subject to change)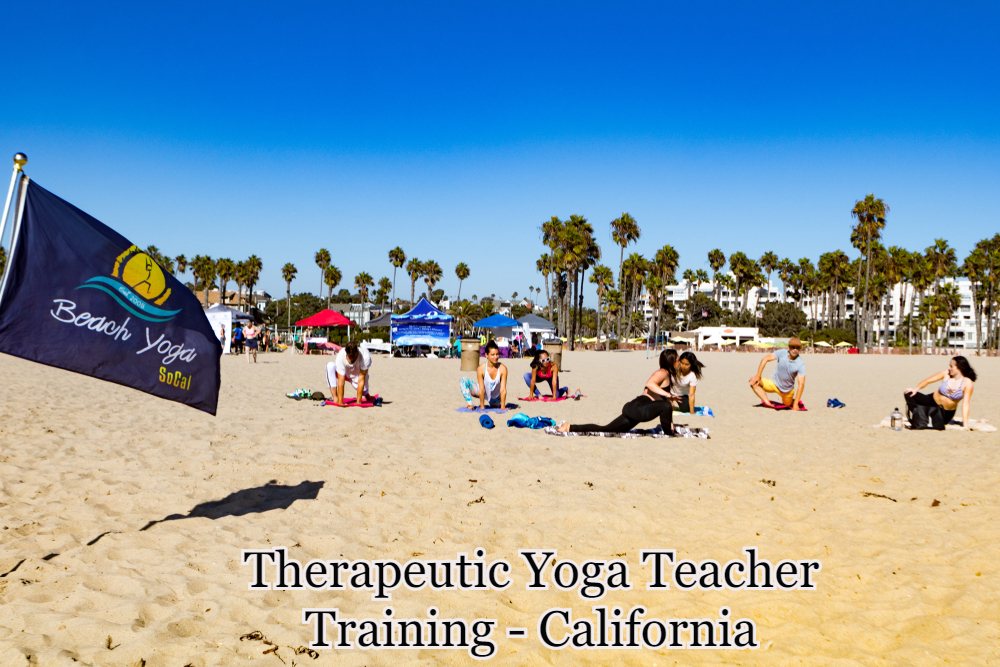 Yoga is pretty big in California, so it's no surprise to find any number of organizations that offer practical yoga teacher training.
This one is a little different.
Normally, these are 200-hour training sessions, but they do vary in length and are generally around 19 days long.
This one takes place over 29 days, or, a 4-week period.
Focusing primarily on Ananda Yoga and Hatha Yoga styles, the course is held on a 700-acre commune.
Other than learning to become a yoga teacher, there are many other on-site services including:
Yoga therapy
Cranio-sacral therapy
Healing through Reiki
Astrology consultations
3: 30-hour/5 Day Restorative Yoga Teacher Training – Florida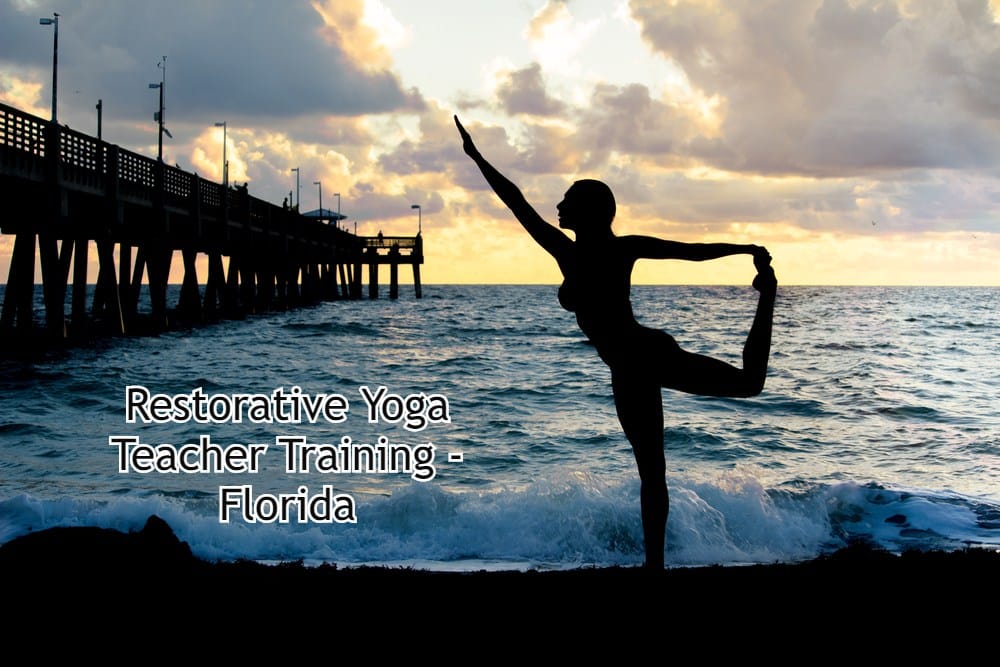 If a 200-hour or 19-day yoga experience seems too long, there are shorter courses available, such as this Restorative Yoga Teacher Training.
It runs in Florida and is part of the continuing education units (CEUs) offered by the Yoga Alliance.
This course is held at the Full Circle Yoga School.
Aimed at beginners, it incorporates yin yoga practices.
While the course is offered as a way to expand overall knowledge of yoga it's the perfect start for anyone who wants to move from practicing yoga to becoming a teacher.
The curriculum includes:
Studies in a range of eastern yoga practices
Anatomy workshops
Meditation
Practical workshops
4: 10-Day Yoga Therapy in Cancer and Chronic Illness, Virginia
Cost: $1830 (subject to change)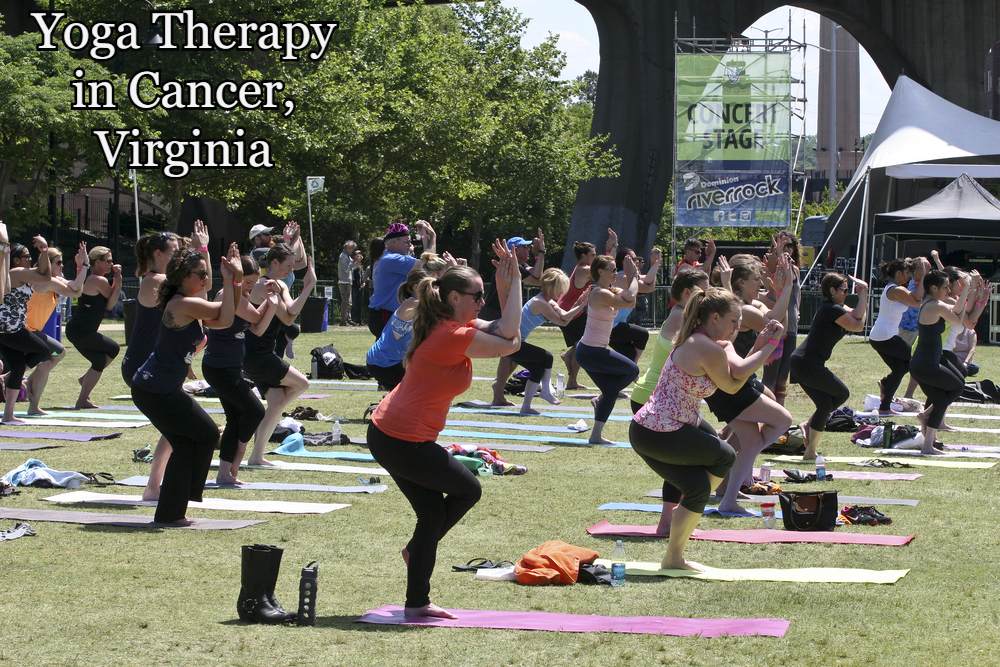 The final practical yoga course I'd like to highlight is a little different, and primarily aimed at yoga teachers who want to work with people dealing with cancer and other chronic illnesses.
Incorporating both Hatha and Integral yoga styles, the curriculum deals with physiology and biology related to cancer patients and other chronic illness sufferers, adapting yoga for use in medical settings, and much more.
It also focuses on using yoga to help to ease pain and suffering and is open to health care professionals as well.
So that's it for this section of the types of yoga courses that are available in the United States.
And while there are many of them, it seems to me that the most popular are those that clock in at 200 hours.
However, there are also RYT-300 and RYT-500 options available.
So, Just What Is Yoga?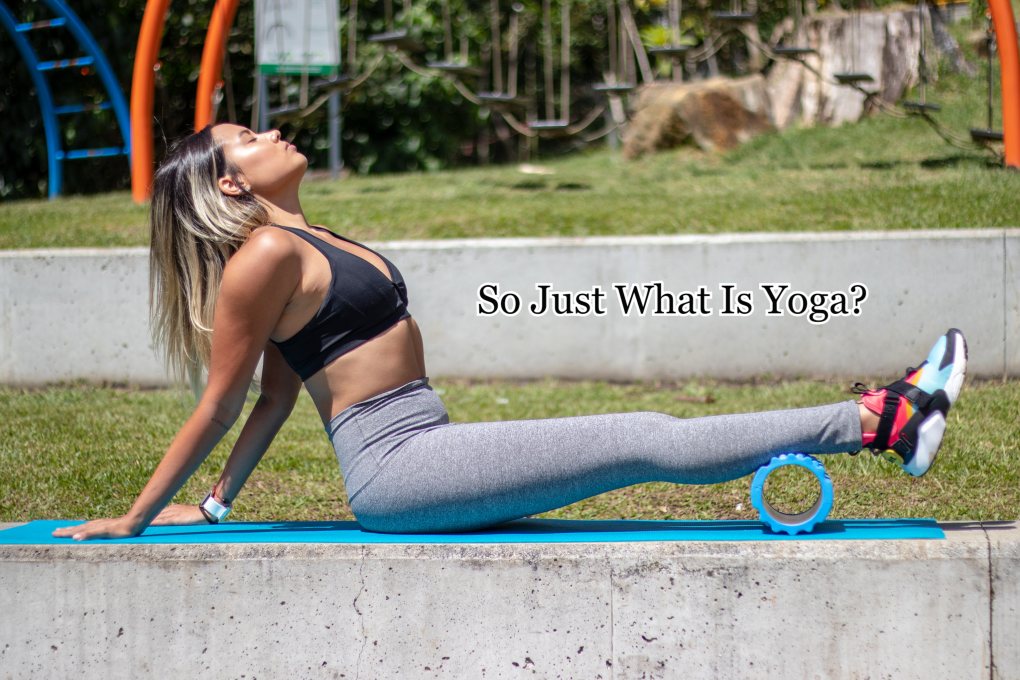 Before sharing any information on the best yoga certifications, you should know that yoga focuses on three important things.
And that's body, mind, and spirit.
It uses a series of mental, physical, and spiritual ideas that incorporate exercise techniques and poses breathing techniques, and meditation to help to transform your overall wellbeing.
Depending on the clientele you plan to serve, I recommend pairing a yoga certification with one of the fitness industry's best corrective exercise certifications or best group fitness certifications to completely dominate across multiple training disciplines.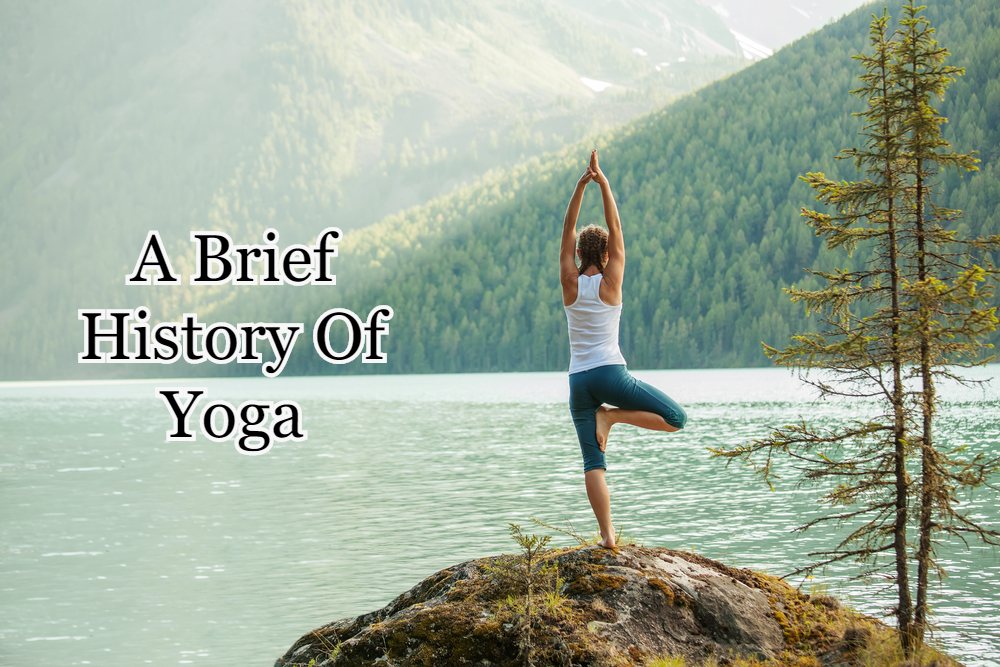 While Yoga has certainly increased in popularity over the past few decades, it's anything but a fad.
In fact, yoga dates back to over 5,000 years ago, when it was first described in ancient texts as Rig Veda by the Indus-Sarasvati people who lived in Northern India.
Modern yoga first came to the West in the early 1900s.
The first yoga schools were opened by Indian spiritual leaders, known as Swamis in the 1920s in India.
In the United States, the first yoga practice was opened in 1947 by Indra Devi in Hollywood.
And from that point, the popularity of yoga has continued to skyrocket throughout the country.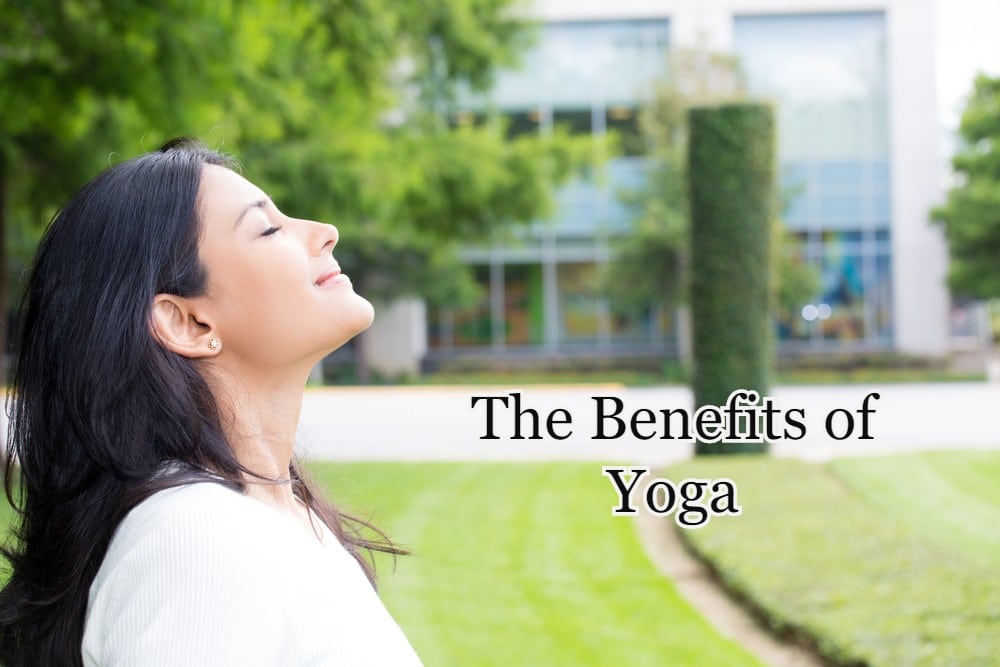 So why would you consider adding a yoga-certified course to your overall fitness knowledge?
The art of yoga offers many incredible benefits to those who practice it, including the following:
Helps improve muscle strength and flexibility
Helps improve overall posture
Improves balance
Improves bone health
Improves blood circulation
Strengthens the immune system
Increases heart rate
Lowers blood sugar levels
Improves focus
Improves sleep patterns
By taking part in a yoga certification program, you can add so much extra knowledge to what you already know about fitness and the human body.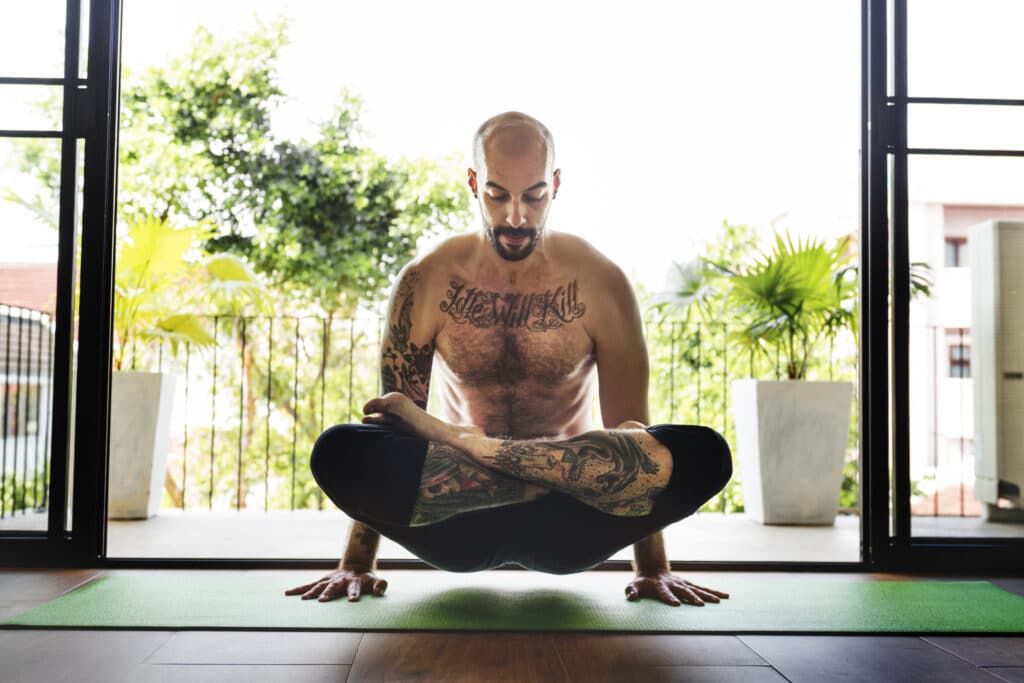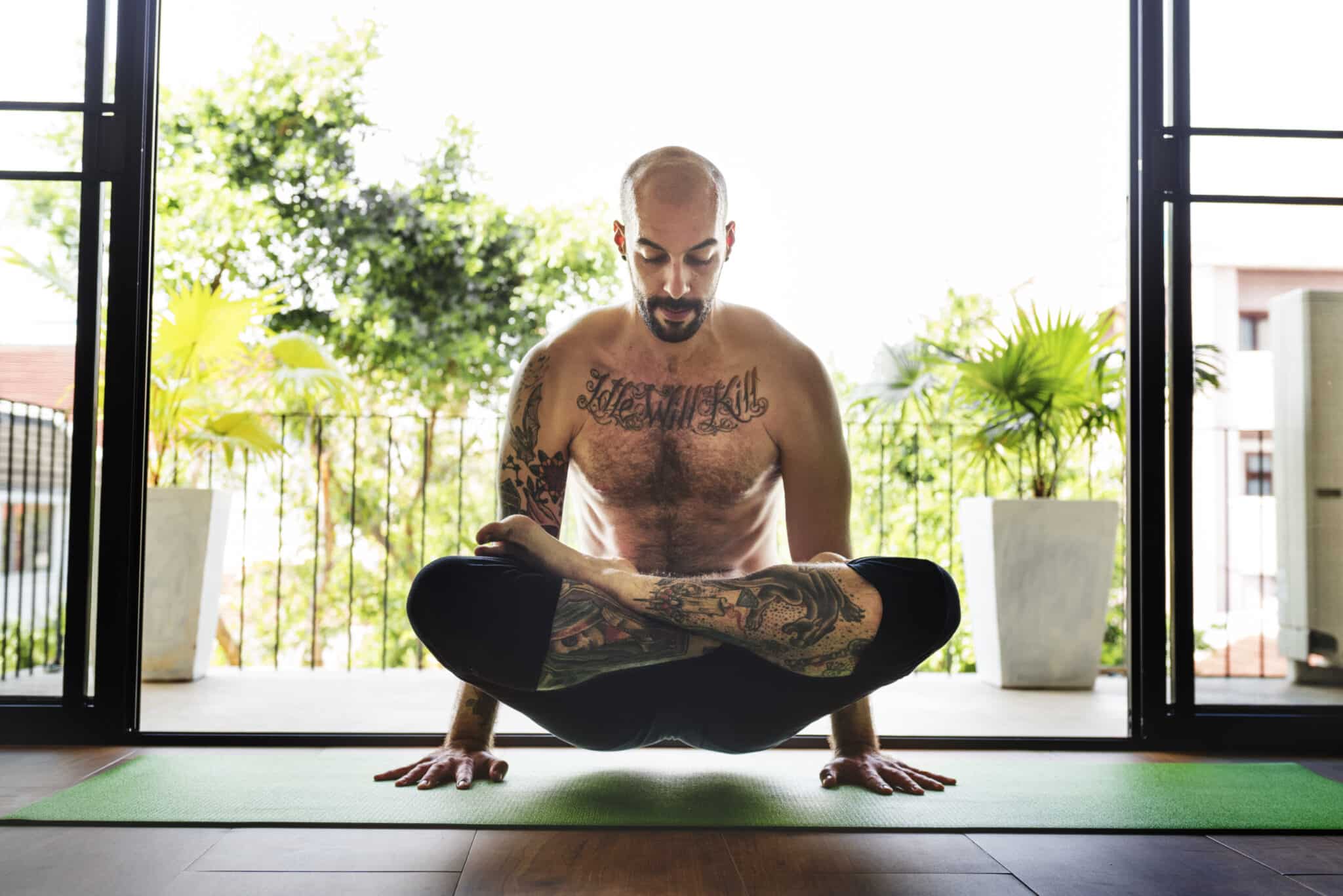 One of the greatest personal trainer benefits that applies to yoga certs, is the variety of certifications and courses you have available to you for continuing education.
In fact, many yoga certifications can even provide personal trainer CEU credits to keep your CPT current.
A good personal trainer is one who never stops learning!
On a final note, learning how to sell yoga training is key for a successful yoga instructor career and earning a high yoga instructor salary. This is similarly as important knowing how to sell personal training is to being a successful personal training.
Best Yoga Certifications Frequently Asked Questions (FAQs)
Best Yoga Certifications: Conclusion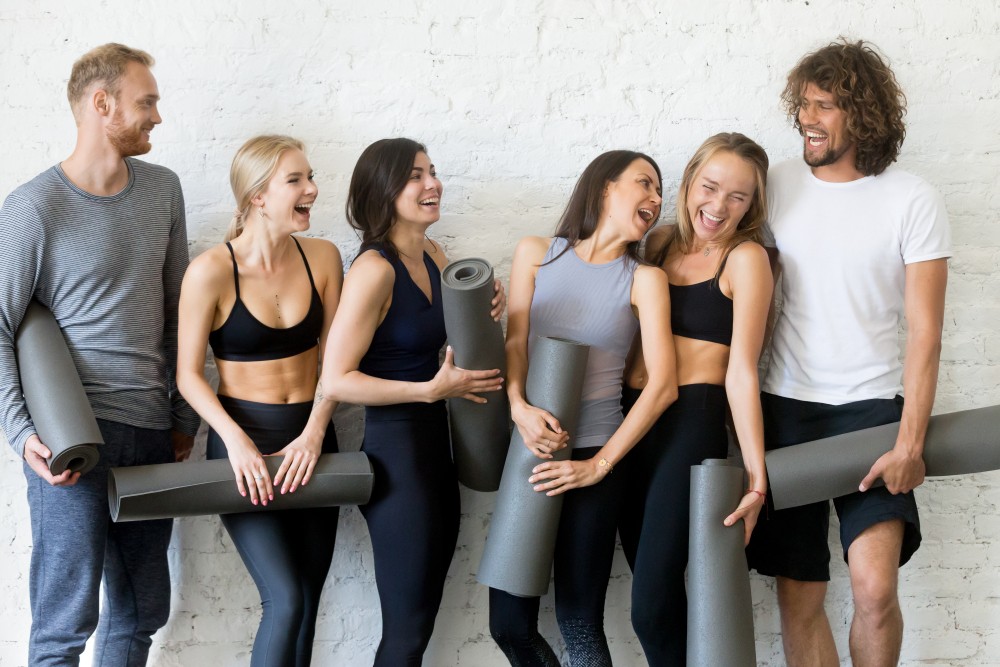 Ok, there you have it – the best yoga certifications and programs in my perspective.
Though each yoga program offers unique values, if you seek additional training besides yoga, such as personal training or nutrition coaching, then I'd definitely recommend the ISSA Elite Trainer.
Overall, I hope that you found this article on the best yoga certifications and yoga instructor schools to be informative.
Without a doubt, yoga is on the rise in America, and thankfully for online yoga teacher training programs, you can find some of the best ones in the world without the hassle of traveling.
May you find the best yoga certification that suits you and your career the best.
Namaste!
References