Welcome to the ultimate review of the AFAA fitness certification.
In this comprehensive breakdown on the AFAA CPT, I look at the following aspects of the AFAA:
If you are completely stumped on where to begin your CPT journey, I suggest you take my quiz to get a quick idea of which certification is best for you.
Nevertheless, when you finish my AFAA review, you will have insider information on this popular fitness certification.
Alright, let's dive in and find out which of these fitness industry certs is best for you!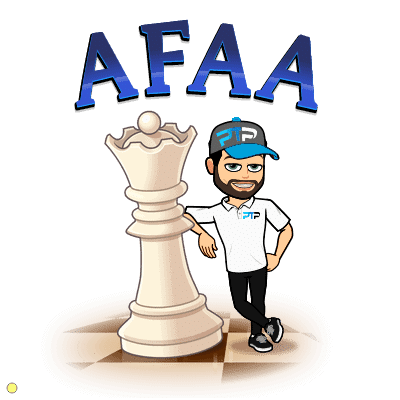 Quick Breakdown: AFAA CPT Certification
Exercise Science Foundations
8
Client Health & Movement Assessment
8
Special Populations Coverage
7
Pros
Self-paced learning
NCCA accredited
Reasonably priced compared to other significant certifications
AFAA is a subsidiary of the highly regarded NASM
Cons
Not the most accurate self-study materials for the test
Not as highly regarded in the industry as other leading certs
Study package options limited to a single package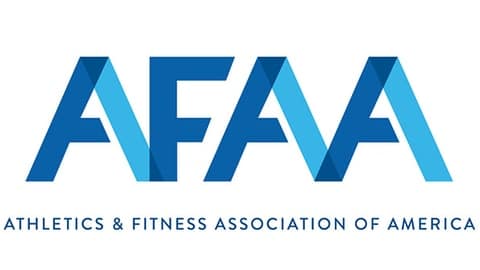 AFAA PFT General Information
Exam cost: $199.00

Study Material Cost: $499.00
Prerequisites: 18+ years old, High School Diploma, First Aid, CPR, AED
Exam Passing Score: 70%
Exam Pass Rate: 62%
Average Completion Time: 3-9 months

Introduction: What is the AFAA?
The Athletics and Fitness Association of America, or AFAA, is a professional fitness certification provider founded in 1983.
With a legacy spanning well over three decades as of writing, they have positioned themselves as one of the best personal trainer certification providers from aerobics specialists to group fitness instructors.
For a comprehensive breakdown on all the top fitness cert programs, check out my article covering the best personal trainer certifications.
The AFAA is one of the organizations credited with creating the blueprint on how to become a personal trainer.
AFAA certifications are designed to equip successful candidates as generalists in fitness. Nutrition coaching programs, group exercise, weight management specialists, and indoor cycling coaches are amongst other AFAA offerings.
Another amazing aspect of the AFAA is the inclusion of different real-world strategies for the subtleties of being an excellent personal trainer.
This allows AFAA certified PTs to work with general population groups and get creative with their exercise and workout programs.
This would include clients and customers whose focus and desires are based on what you could consider fundamental fitness goals.
Goals such as weight loss and lean muscle gain (toning) would fall in this category.

The personal training certification AFAA provides is under the NASM umbrella, which would suggest they are supported by cutting-edge resources and infrastructure.
The AFAA Personal Fitness Trainer Certification is also fully accredited by the National Commission for Certifying Agencies or NCCA.
Having an NCCA badge of approval is a crucial sign in discerning the quality and legitimacy of a cert.
This means you can lean on any credentials AFAA and NASM provide when embarking on your career in fitness whether you're choosing the best gym to work in or starting your own personal training studio.
An association with NASM and an NCCA accreditation gives assurance that AFAA is, at the very least, an industry-relevant credential.
Still, we can only know for sure as we go through the material and topics in this review.
AFAA CPT Content Coverage: the Good and the Bad
As mentioned, AFAA offers a generalist approach to fitness instruction for certified personal trainers, granting them quick entry into the fitness industry.
That means AFAA CPT's curriculum is fundamentals-focused and avoids picking somewhat of a niche such as nutrition coaching or corrective exercise.
An example of a niche or area of focus would be NASM's OPT model and focus on corrective exercise principles.
To become a successful personal trainer, you want to have elements of your brand and service that stand out from the saturated market.
The first lesson in this comes from specializing in a particular area of the whole field of fitness.
Exclusive PTP CPT Offers



Gold Standard Cert

Most Popular Cert

Best Study Materials

A Good Option

A Good Option

Best CPT for you?

This allows you to grow into the habit of defining yourself apart from peers and competitors.
For that reason, AFAA might fall out of favor during this review owing to its relative lack of differentiating factors.
However, if you're just looking for a solid foundational entry through an online personal trainer certification or some legit cheap CEU credits, AFAA might be the champion we never knew we had.
To properly determine where AFAA sits in this debate, let's look at how its curriculum handles the critical concepts of professional fitness training.
AFAA Certified Personal Trainer Content Coverage
To give you a good idea of how valuable and relevant an AFAA PFT certification would be for your career and personal trainer salary objectives, I've taken the time to delve into the curriculum to provide insight into the knowledge and practical skills you'll be exposed to.
That way, you can determine if the scope of practice and area of focus of the syllabus suits your goals as a soon-to-be personal trainer.
Exercise Science Coverage
The first topic one must grasp on the path to being a certified personal trainer is that of exercise science.
The biochemistry and physics of exercise and identifying critical aspects of human physiology in function with physical activity.
For that reason, it makes sense that this topic is the most heavily weighted in the exam, taking up 32% of your final score, almost a third of the content.
AFAA goes into adequate detail in this first domain by introducing essential concepts and principles such as
Basic anatomy
Cardiovascular and respiratory system
Human movement science (fundamentals of kinesiology and biomechanics
Fundamentals of metabolic adaptations to exercise, the biochemistry and bioenergetics of exercise and nutrition
Training concepts such as range of motion, endurance, strength, power and agility
Adaptation principles such as progression and recovery
Physiological benefits of exercise
Considerations for special populations and special needs
Effect of environmental factors on exercise ability and physiology
Nutritional Coaching Coverage
Nutrition plays such a pivotal role in achieving health and fitness it could be considered the most crucial component of a fitness plan.
Good exercise is merely a catalyst for what a good nutrition coach serves to build.
While the AFAA nutrition certification is a good academic entry, having nutritional concepts discussed in the AFAA personal trainer certification is welcome.
AFAA covers nutrition in Chapter 12: Nutrition.
This coverage of diet and nutrition is really good from a nutritional science and principles perspective, but sort of falls short when it comes to nutritional coaching and program implementation.
In short, the lessons on how to be a good nutrition coach are overshadowed by the theory and science of nutrition.
Behavioral Coaching Coverage
The actual battle is won when clients change their behavior.
Changing behavior means changing habits, and changing habits means the journey to results is inevitable.
Having the personality traits needed to influence change is as important, if not more so, than the skills to design and instruct workouts.
So what does AFAA do to instill this knowledge?
They do so through chapter 13: Behavior Modification and Communication Skills.
The chapter exposes strategies and concepts such as:
Goal setting
Being a good role model/fitness motivator
Use of behavior contracts
These skills are carried by the foundation of having good communication skills.
Overall, I feel like this chapter does an excellent job of explaining how to implement change psychology.
This is one of the most in-depth takes on behavioral coaching. I've come across
Client Health Screening and Fitness Assessment Coverage
Assessment and health screening are the first phases of engaging with clients as a certified personal trainer.
This is where you understand your client's goals and limitations, allowing you to develop the most realistic and practical way towards reaching desired outcomes.
As a PT, health screening enables you to understand the current health status of your client so that you can approach their training needs with minimal risk, avoiding the aggravation of any preexisting conditions.
The fitness assessment then allows you to determine functional limitations in your clients' biomechanical capabilities.
This gives you the data you need to implement training and exercise protocols to help improve weak areas and optimize general function towards desired goals.
AFAA visits this subject in chapter 5 of the Personal Fitness Trainer textbook and video lectures in a similar way you'd expect from a health coaching certification.
They expand on topics such as:
PAR-Q
Medical Clearance
Preassesment readiness
Body Composition Assessment
Movement Assessment
Based on my analysis of the material in this chapter; I'd say this is a rare case of the coverage going beyond what's necessary for general personal training practice.
With that said, it's always better to have too much than too little.
Resistance Training Coverage
Resistance training forms the basis of most exercises you'll be implementing.
Exercise requires movement, and movement requires counteracting some form or magnitude of resistance.
With that said, resistance training as a concept looks at load-bearing activities such as weight lifting and how to accomplish them safely and effectively.
Chapter 8: Applied Resistance is where the ideas and strategies behind resistance training are showcased in the AFAA curriculum.
This chapter helps you become more knowledgeable in how to teach, supervise, spot, and cue resistance training with clients.
This also leads to understanding different training methods and the appropriate form and execution of each so you can implement the right beginner workouts.
Special Populations Training Coverage
Special populations are client groups whose training programs and exercise execution protocols require modifications and considerations that fall outside what you'd prescribe for a healthy adult.
Exclusive PTP CPT Offers



Gold Standard Cert

Most Popular Cert

Best Study Materials

A Good Option

A Good Option

Best CPT for you?

Where AFAA is concerned, special populations include clients in the following categories:
Clients with chronic conditions such as

Arthritis
CHD (coronary heart disease)
Osteoporosis
COPD (chronic obstructive Pulmonary Disease)
Diabetes

Neuromuscular disorders
Clients undergoing radiation therapy or chemotherapy for cancer
The coverage of each of these groups can be found in the eleventh chapter of AFAA's official course text, or in the case of my review, chapter 11 of the lecture videos.
They go pretty in-depth on tackling each of these unique scenarios. However, I feel one population group was excluded in this category.
That group is the athletic or high-performance population group.
While members of this group are generally healthy, or in some cases, exhibit a health status above that of normal adults, they still require special training and exercise considerations, such as adequate sports coaching.
It would have been great to include that as one of the special populations.
Overall, this aspect of personal training is covered well by AFAA.
Aerobic Fitness Training Coverage
Aerobic fitness is the first crucial step in developing optimized physiology for exercise.
That's because aerobic fitness, or cardio, is the primary mechanism of energy delivery and waste removal for a functioning body.
This critical concept is espoused in Chapter 6: Cardio Programming.
In this chapter, candidates such as yourself are taught how to implement, measure, and monitor cardiorespiratory fitness programs.
You'll also learn how to define and determine cardio training and its many manifestations and intensities.
From low-intensity steady-state cardio (LISS) to high-intensity interval training (HIIT), you'll learn a range of methodologies that cater to different training levels and fitness goals.
I think AFAA does a good enough job in this department; however, they do lean more on the theory of cardio training than the practical implementation.
Certification Popularity and Recognition
Popularity and recognition are easily overlooked as mere vanity metrics. Still, when discerning which certification is best for you and your career goals, these two aspects become crucial.
Popularity lets you know the collective advice and opinions of customers or candidates who approve of and are satisfied by what AFAA provides.
As far as AFAA goes, it isn't the most popular amongst candidates or prospective candidates.
Despite its long-standing legacy and reputable curriculum, it hasn't caught as much buzz as ACE, ISSA, or NASM, for instance.
Regardless, it is highly regarded and recognized in the fitness industry.
AFAA has been in the game for over 35 years and was one of the first NCCA accredited certification providers.
It is also a subsidiary of NASM, arguably the most popular certifying agency of all time, giving it a boost in reach and relevance.
As for as job and career prospects are concerned, AFAA will get you noticed by mere virtue of its long-standing heritage, affiliation to NASM, and NCCA accreditation.
Prerequisites
Prerequisites are the standard personal trainer requirements requirements you'll need to meet before being accepted for participation in an educational program.
In the case of personal trainer certifications, the common prerequisites are:
Candidates must be at least 18 years old
Candidates must hold a high school diploma or equivalent
Candidates must hold current first responder certificates (First Aid, current CPR, AED certification)
The Course Materials and AFAA Certification Cost
When deciding on a certification program, many factors come to play including what's in the box and how much it will cost.
It's often the case that personal trainer certifications will present several options for their suite of study materials.
Each option is packaged with varying amounts of material and priced accordingly.
Let's look at AFAA's materials suite first and then discuss the pricing options.
AFAA's PFT cert only comes with one package option.
This package provides access to a downloadable AFAA study guide PDF, video lectures, practice tests, and of course, the exam.
It doesn't include the course textbook, Persona Fitness Trainer, which incurs a separate charge.
I found the video lectures super helpful, informative, and immersive, but I feel that dynamic content such as video or audio lectures has its limitations.
For instance, unlike a textbook, where you can easily bookmark and have static references to your work, a video lecture can't be paused and referred to.
Sure, you can pause, but that's it.
With a textbook, you can highlight important topics, bookmark relevant chapters and pages, and have fixed reference points for information.
Now let's look at pricing.
The Personal Fitness Trainer certification costs $499.00 with the exam included.
Additionally, with the textbook, you'll be paying that plus an extra $79.00.
That's just under $600.00 for an entire CPT certification, so despite the textbook not being included, AFAA still works out to be one of the cheapest personal trainer certifications.
Remember to check out AFAA's official price listings for deals and discounts not mentioned here
Information On The Tests and AFAA Recertification Requirements
Unlike most other certification exam questions, the AFAA includes a practical experience section in its exam. The majority of other certifications only offer multiple-choice sections.
To write and prepare for your AFAA Personal Trainer exam, you use your enrollment ID to register and schedule your exam.
Unlike ACSM, NASM, ACE exams that consist of 150 questions, the AFAA exam is just 120 multiple choice questions, with 20 of these being unscored questions.
These unscored questions won't net you any points towards your final exam score. They are there for research purposes and will likely be used in future tests.
You won't be able to distinguish these from the main scored questions, so your only option is to answer as many questions as possible
The exam can be done through PSI online exams or other options.
You'll have 120 minutes to complete the exam. Passing requires that you score at least 70%.
In terms of difficulty, AFAA's pass rate for the PFT course sits at 62%, according to 2017 statistics.
That means it's not quite the easiest personal trainer cert out there.
After passing and gaining your certification, the clock begins ticking, and you'll eventually need to recertify.
Recertification happens every two years for your AFAA PFT cert, as is standard practice with most other certifications.
You will need to submit continuing education units or CEUs and a nominal recertification fee.
The credits are there to prove that you have continuously maintained and progressed your level of knowledge and skill in an ever-evolving industry.
You achieve this by participating in academic and practical activities such as gaining other certifications, attending workshops, and subscribing to think-tanks, seminars, and conventions with AFAA approved CEU organizations.
The CEU requirements for AFAA PFT are 1.5 CEUs equivalent to 15 hours of continued education.
The recertification fee is $99.00 after every two years from initial certification.
My review was conducted primarily using AFAA PFT study materials obtained through purchasing the certification program.
These include:
The AFAA PFT Study Guide
The AFAA Practice exams
The AFAA PFT Lecture Videos.
I also looked into reviews and forum posts by past and current AFAA students.
AFAA is an institute with a long-standing history in the health and fitness community.
From my analysis, they have a solid approach to providing a general introduction for fitness professionals wanting to become personal trainers.
They are, however, a lesser-known certifying agency, so their clout in the game doesn't measure up to other gold standard certs.
This lack in popularity is easily made up for by the value for money they bring to the table, being that AFAA is one of the cheapest CPT certs out there.
Another drawback is the lackluster fore into the business of personal training. to be a successful PT, learning how to sell personal training, attract and retain clients, draw up personal training contracts and implement the right marketing ideas is quintessential to success.
I feel AFAA is a bit old-school in that regard as I believe at this stage, a cert should be teaching you things like social media for personal trainers and putting together a personal training business plan for example.
Overall, there are better options such as ACE, NASM, ISSA, or NSCA, but this is simply from an industry recognition perspective and not so much based on quality.
So if the question is: "is AFAA a good certification" the answer is yes, but not the best.