Welcome to the ultimate ACSM vs ACE certification review.
By the time you finish reading, you will know which of these is the best personal trainer certification across the different skills needed for personal training.
My ACE vs ACSM review compares these personal training certifications across the following domains:
I also recommend that you take the quiz to find out which PT certification is the best fit for you to obtain.
Alright, are you ready?
Let's dive in!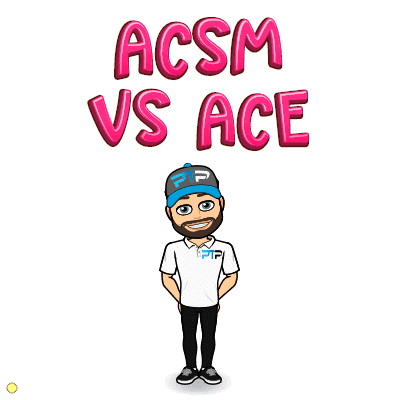 Quick Breakdown: ACSM vs ACE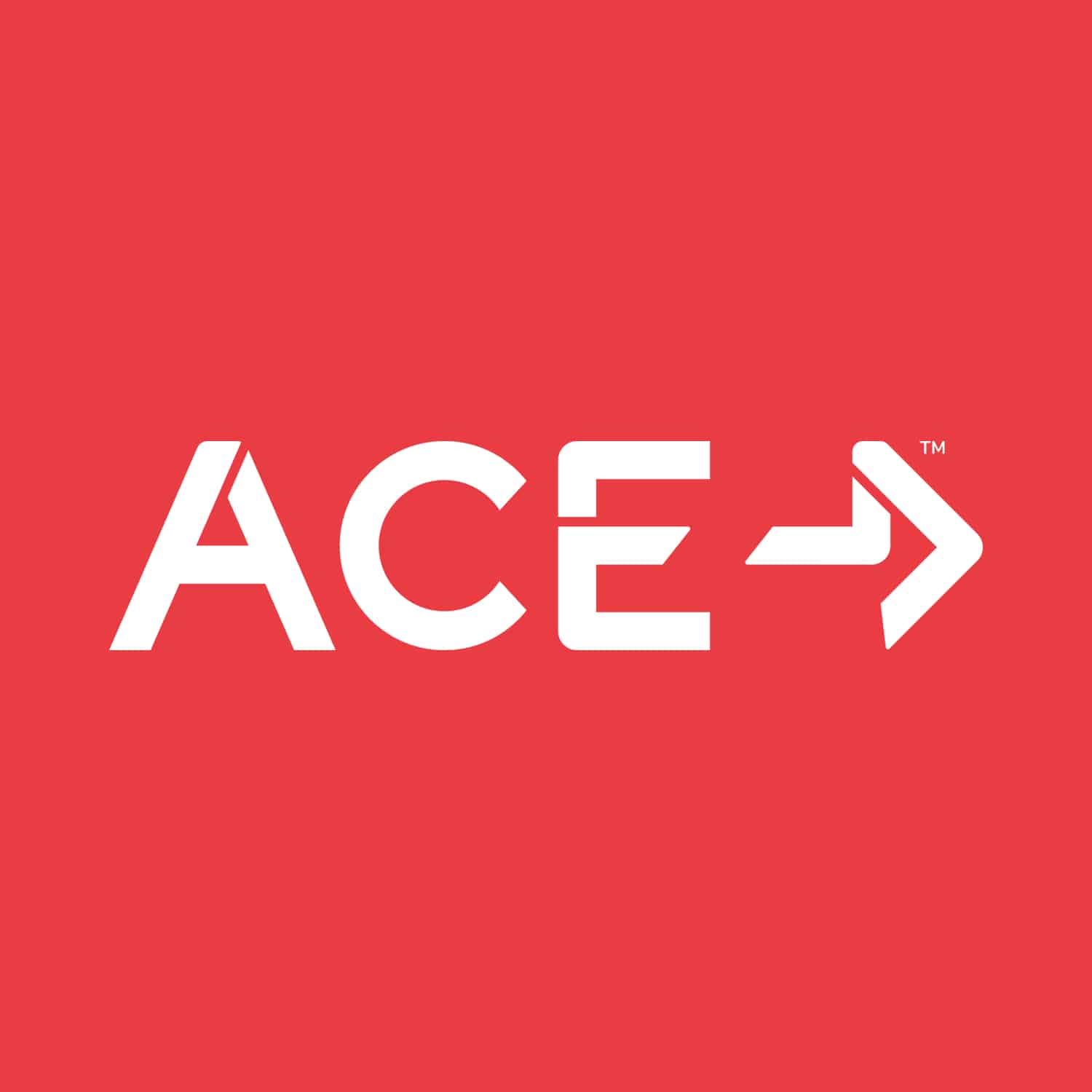 ACE CPT
Best certification for actual personal training work
Complete skillset for training healthy clients
ACE IFT® Model provides excellent program framework
Mover Model® effective for behavior change
No sales skills discussed
Weak on corrective exercise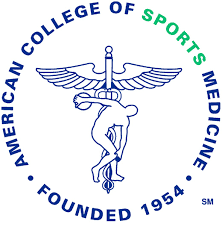 ACSM CPT
Good exercise science, behavior change, and special populations training
Covers basic business and sales skills
Lacks comprehensive program design framework
Weaker coverage of resistance training technique
Weak on corrective exercise
Product
Exam cost
Study Material Cost
Study Material Cost
$509.00 – $899.00
$400-$1000+
Prerequisites
Prerequisites
CPR/AED
CPR/AED, High School Diploma
Exam Passing Score
Exam Passing Score
90/125 Scored Questions
Scaled 550/800
Exam Pass Rate
Exam Pass Rate
70% (2019 Data)
66% (2018 data)
Average Completion Time
Average Completion Time
3 to 5 months
3 to 9 months

Trainer Academy Guides
Complete curriculum study preparation
Audio guide, flashcards, and mnemonics
800+ practice questions
Exam pass refund guarantee
Cheaper pricing than premium materials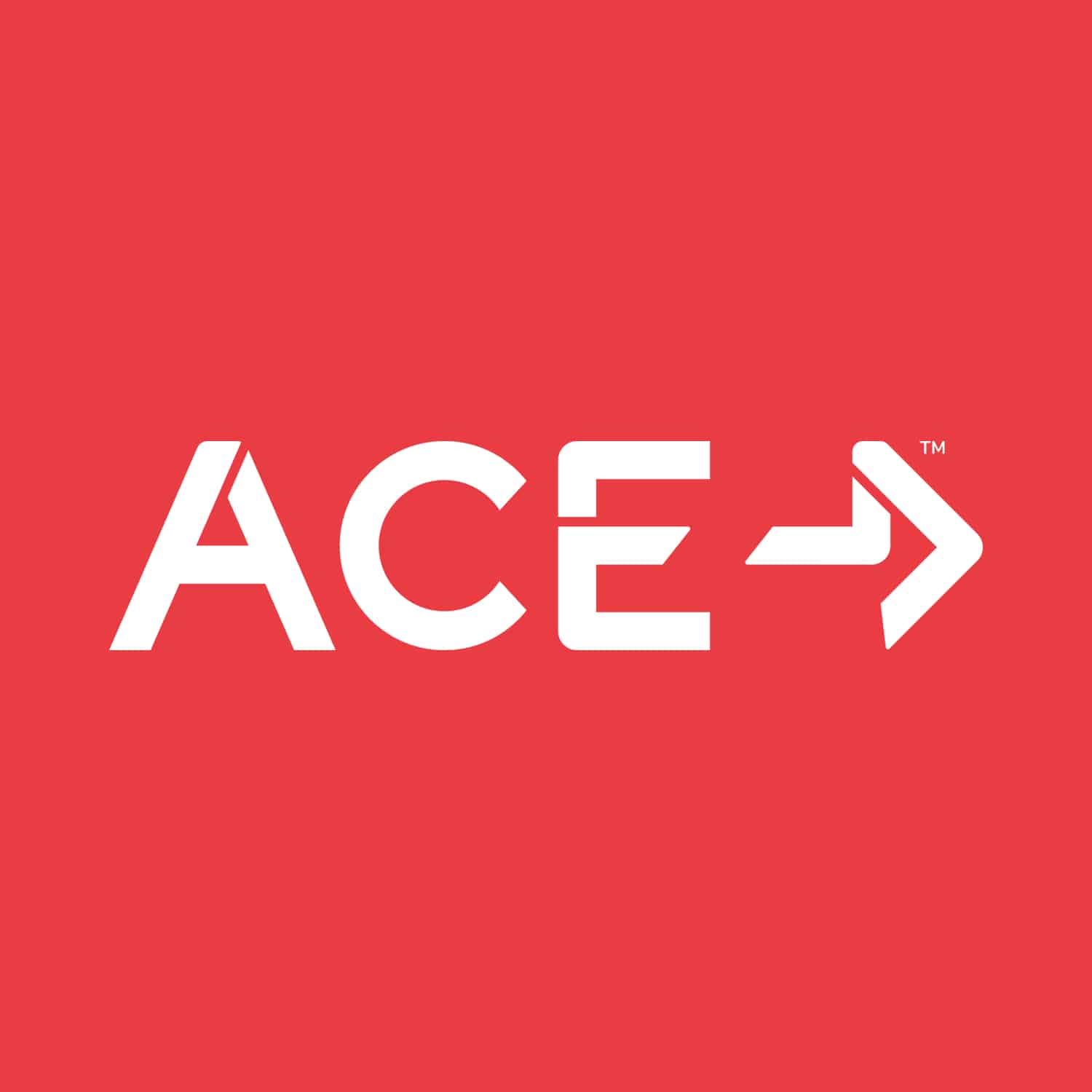 Provider Materials
Curriculum study preparation
Includes text, graphics, and videos
200+ practice questions
No exam pass refund guarantee
$300+ for ACSM textbook and prep course
$899.00 for ACE starter package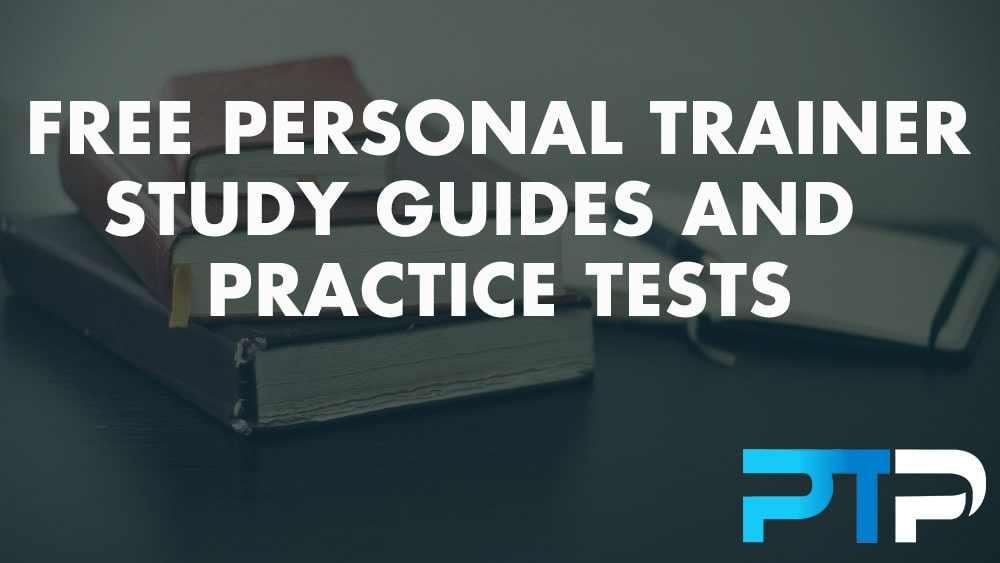 PTPioneer Study Guides
Curriculum material overview
Complete chapter breakdowns
60 practice questions
130 flashcards
Exam cheat sheet
Free from PTPioneer
ACSM vs ACE: comparing the organizations
The American College of Sports Medicine (ACSM) and the American Council on Exercise (ACE) are two premier NCCA accredited fitness certification organizations offering a range of fitness certs, including the flagship ACE certified personal trainer (ACE-CPT) and the ACSM certified personal trainer (ACSM-CPT) certifications.
Note that I highly recommend checking out my article on the best personal trainer certifications for a complete breakdown of the top organizations in the fitness industry.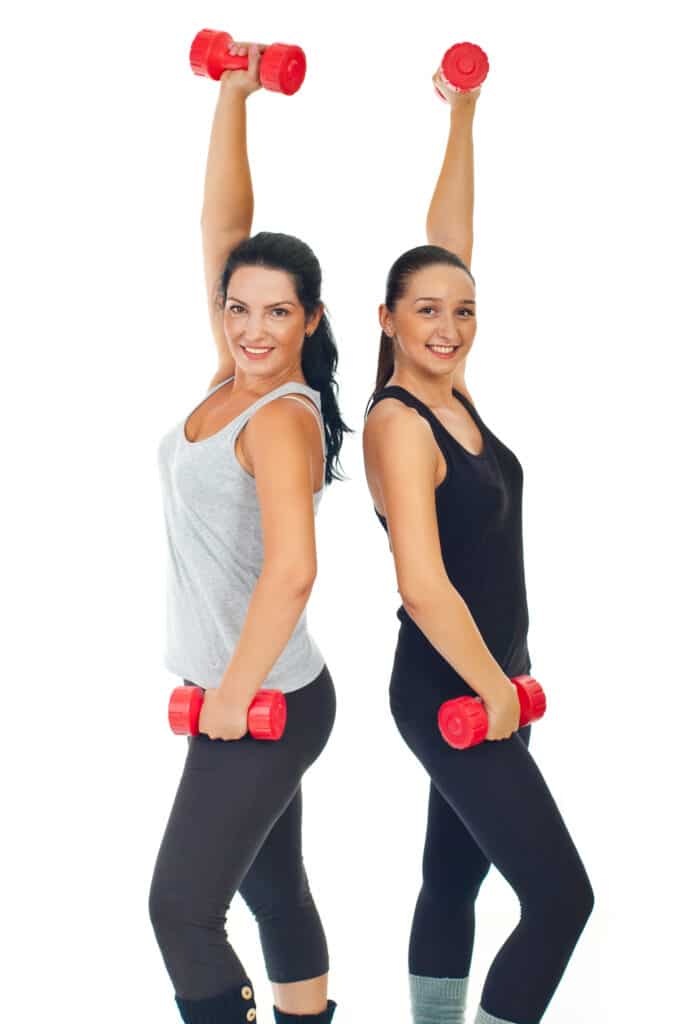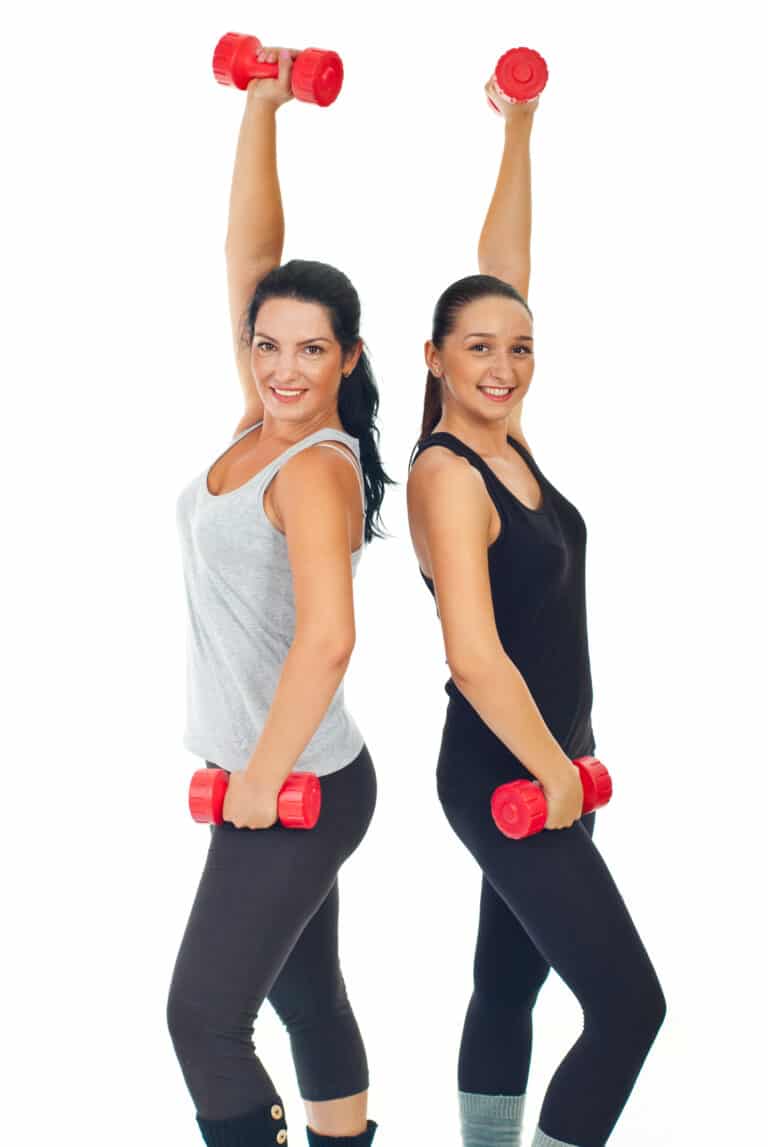 The National Commission for Certifying Agencies (NCCA) is the gold-standard for approving the curriculum of fitness certifications as being in line with industry standards.
The ACE and ACSM CPT certifications are both on my list of best personal trainer certifications, so either one is a solid pick.
Both organizations are non-profit institutions, each with a slightly different focus, but a lot of crossover as well.
Lastly, you will find that both providers offer their online personal trainer certifications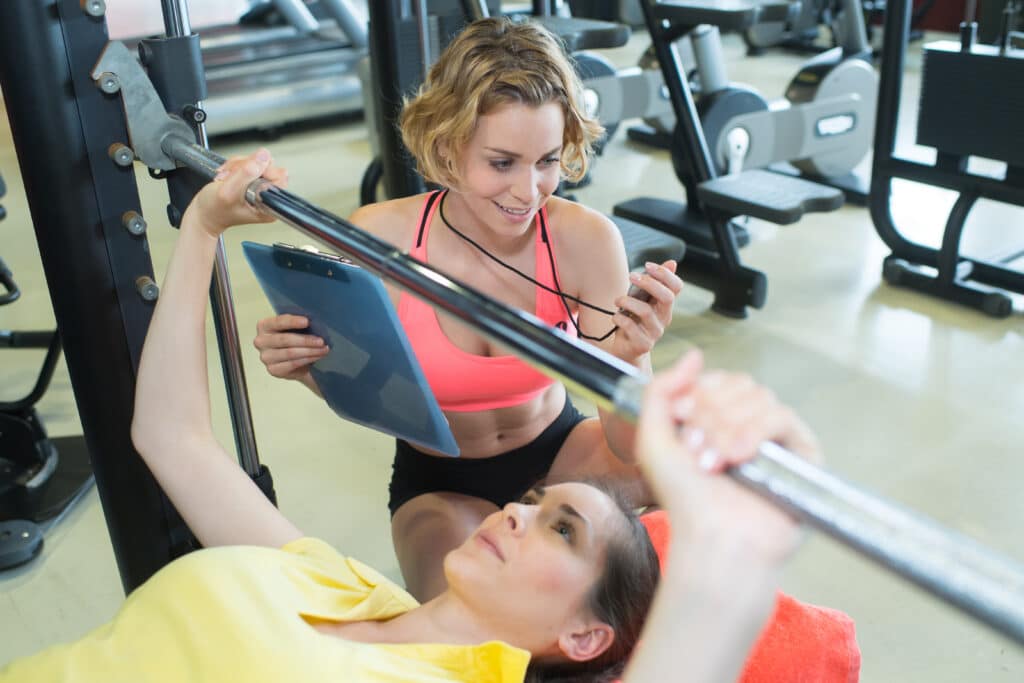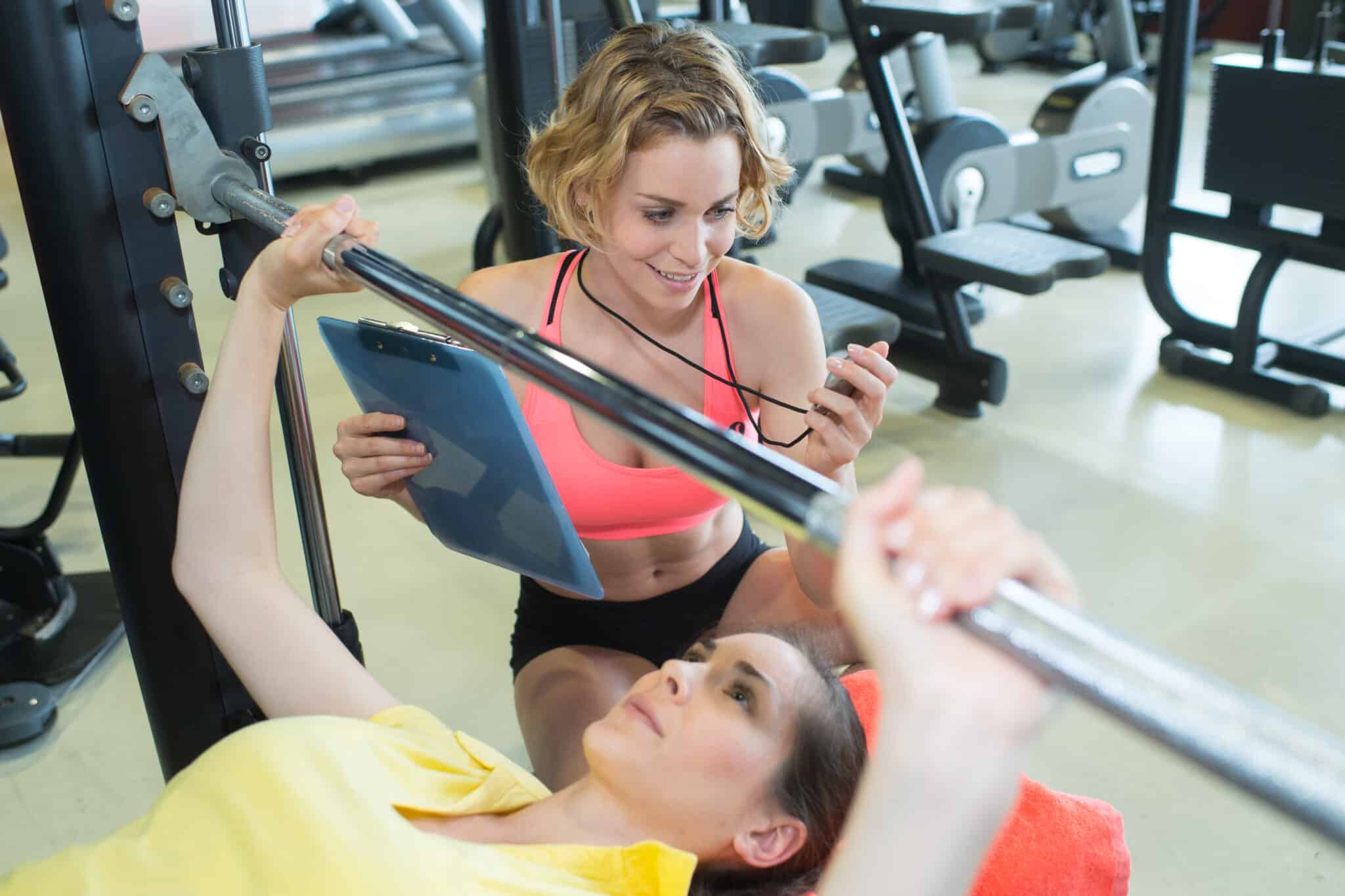 The ACSM has been around since 1954 with the premise of advancing and integrating scientific research in order to provide educational and practical applications of exercise science and sports medicine.
On the other hand, ACE was founded in the 1980s and evolved into it's current organization in the 1990s with a simple mission: get people moving.
As organization ACE focuses on standardizing elements of professional fitness training, while ACSM conducts scientific research at a deeper level.
Interestingly, most risk assessment and exercise guidelines used in the ACE CPT as well as other major fitness certifications stem from ACSM research-backed guidelines.
Overall, both institutions offer an NCCA accredited exam for their CPT certifications and are respected across the fitness industry.
ACE does have better CEU options for certain careers such as certified nutrition coaching. Both ACSM and ACE offer entirely online personal trainer certifications, so you do not have to go anywhere other than your home office to get certified.
Regardless of whether you choose ACSM, ACE, or a separate organization, it is vital that you take an NCCA accredited personal trainer certification to maximize your credibility and hit a high personal trainer salary.
Skills and Knowledge Covered in ACE vs ACSM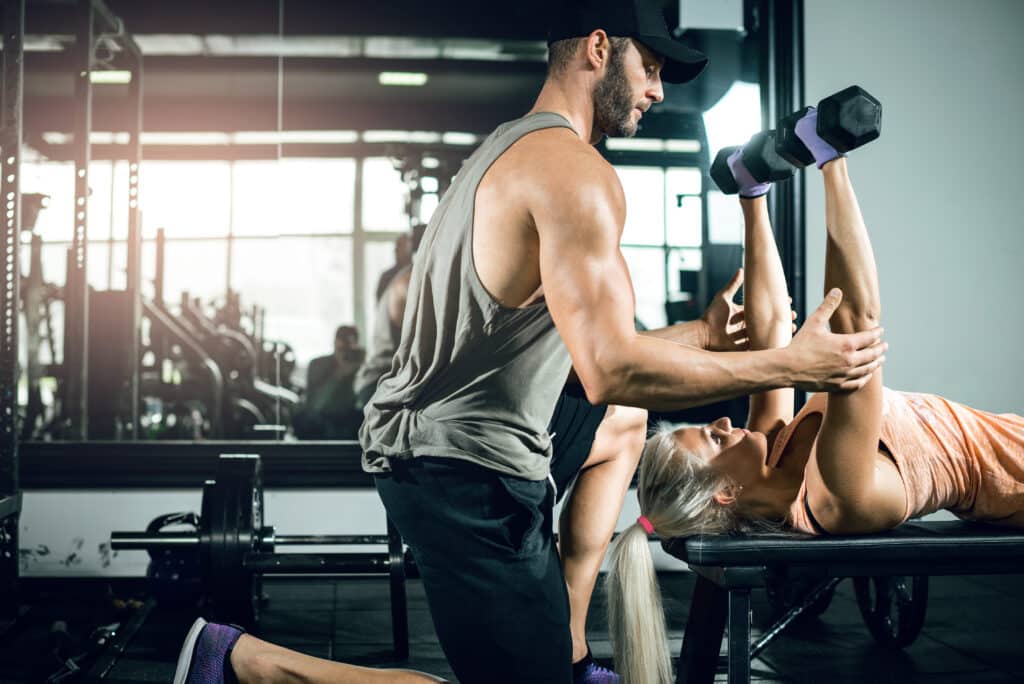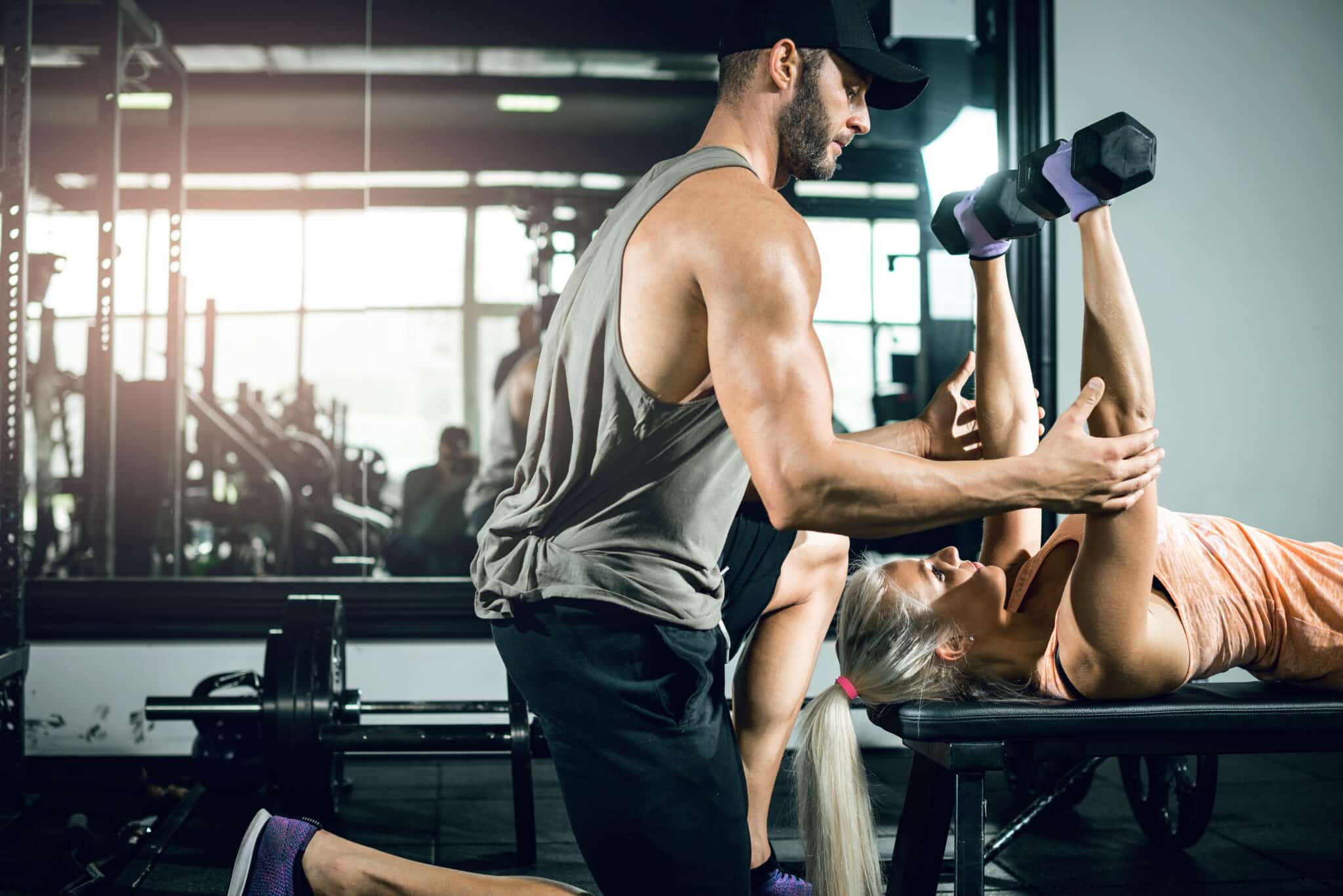 Although ACE and ACSM trainer certification programs are both NCCA fitness certifications with overlapping skills and knowledge, truthfully, you don't learn the same exact content in each cert.
The following knowledge and skillset areas form the base of professional fitness training. The most important considerations for picking ACE vs ACSM stem from these differences in content coverage.
If you want to jump into studying for ACE, you can take a look at my free ACE CPT Study Guide.
Exercise Science
Most fitness certifications cover basic exercise science. This is important knowledge to learn when becoming a personal trainer to understand the underlying mechanisms that result in fitness improvement.
Training clients and making real-time coaching decisions is much easier if you have enough knowledge to know why you would assign a certain exercise or set and repetition scheme.
Furthermore, your clients will trust you more if you can explain the reasons for your program choices based on their stated goals.
Overall, the exercise science coverage in each certification is more than sufficient to meet the demands of individual and small group personal training.
The diagrams in each certificate are comparable to one another, although the labels may differ slightly.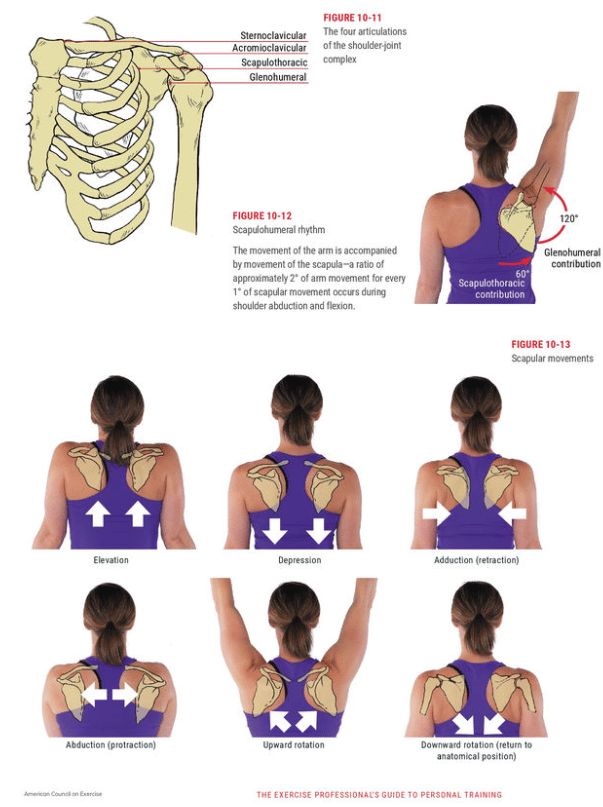 The one advantage of the ACSM exercise science coverage is in the organization of the curriculum.
The ACSM has a much better organized section that covers anatomy, biomechanics, and bioenergetics before moving into the personal training skills.
On the other hand, ACE mixes up hardcore exercise science in the same section as the practical skills.
Although the knowledge is roughly the same, in my opinion, its easier to learn the exercise science first before moving into the skills-based work.
Behavior Change Coaching Skills
You can have the best programming, exercise technique, and business administration skills in the world, but if you can't keep clients consistent and committed, they will not see any result.
Enter behavior change coaching.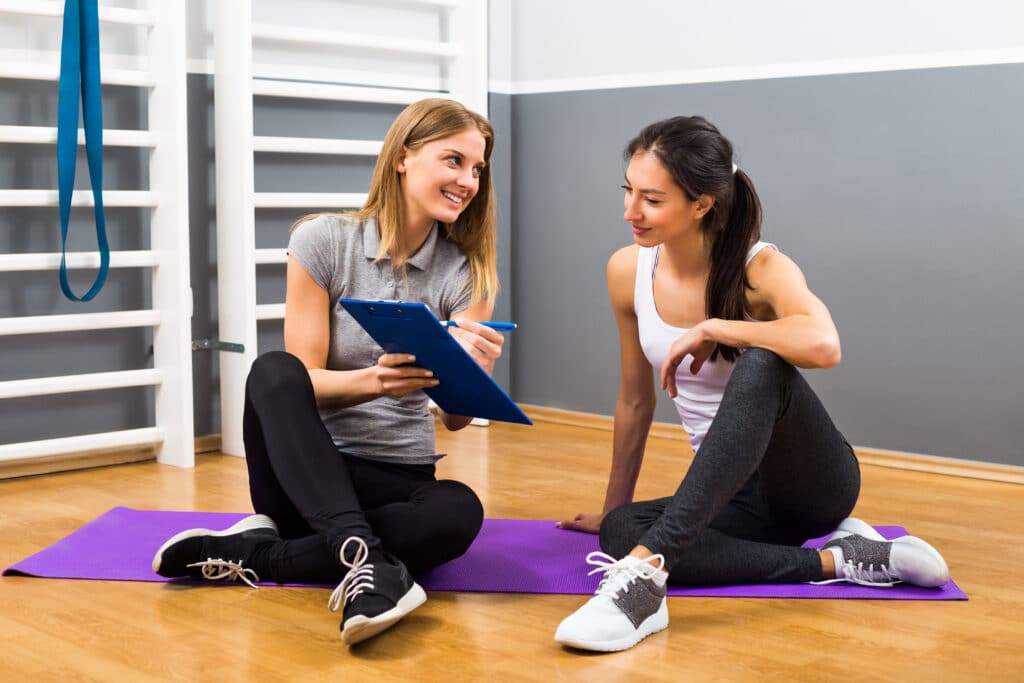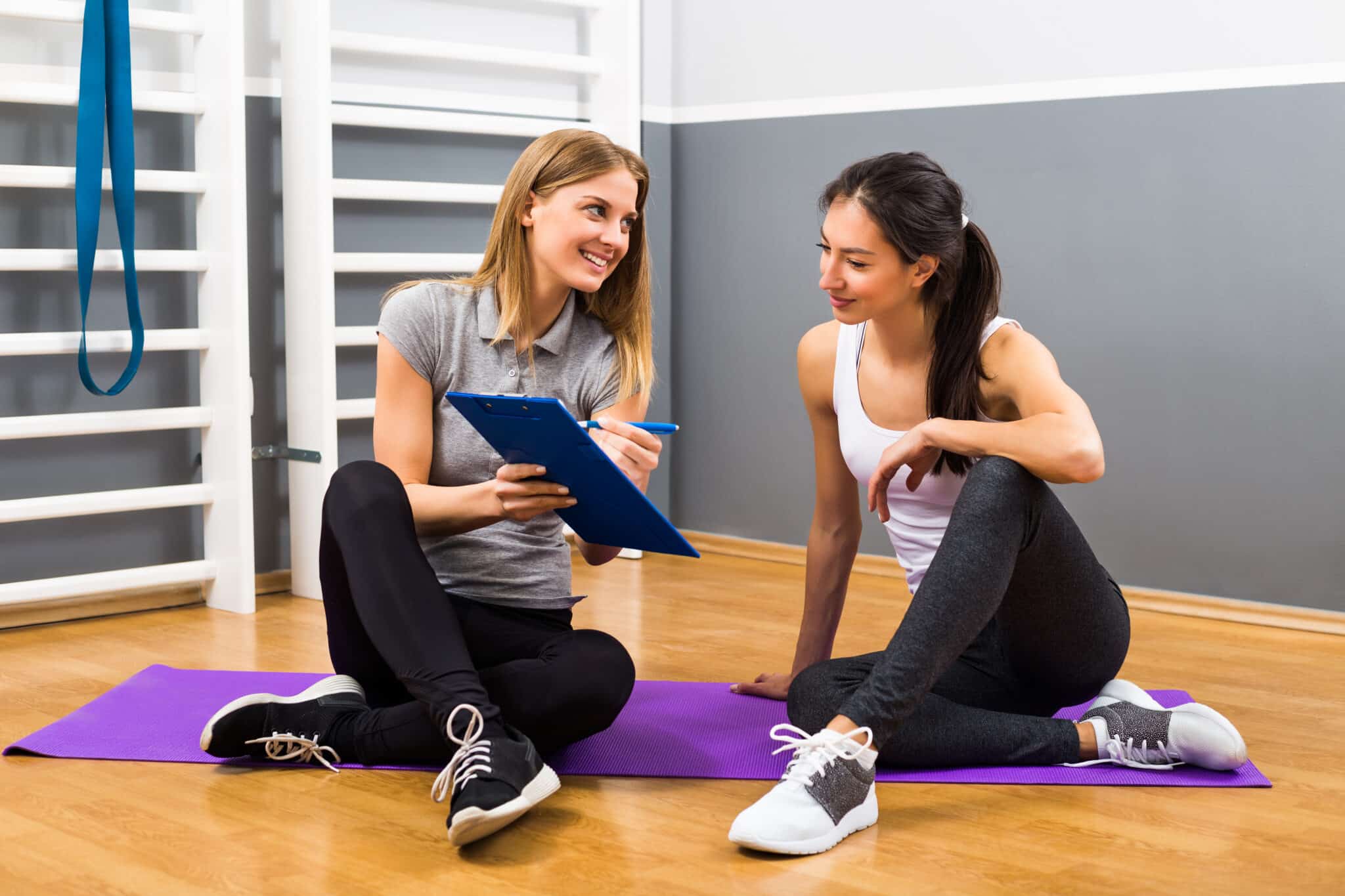 Behavior change coaching skills are the social and psychological conversation methods you need to keep your clients motivated both inside and outside of the gym.
Unlike the more concrete skills of program design and exercise technique, behavior change coaching revolves around the give-and-take of social interaction in the context of keeping your clients consistent in their training.
These skills may come easier or harder depending on your innate social abilities.
However, the good news is that regardless of your baseline social skills, both ACE and ACSM have excellent chapters on coaching behavioral change.
ACE stands out with it's Mover Method®, which is hands down the most comprehensive branded behavioral change system in any of the CPTs I've reviewed.
The nice thing about the Mover Method® is that you get step-by-step methods for the behavioral change process without having to parse a ton of science yourself, although you certainly can.
The ACSM framework and case studies provided give you the needed concepts to become better at coaching behavior change.
Exclusive PTP CPT Offers



Gold Standard Cert

Most Popular Cert

Best Study Materials

A Good Option

A Good Option

Best CPT for you?

ACSM does not have its own branded behavioral change model, but does cover the latest science on behavioral change fairly well.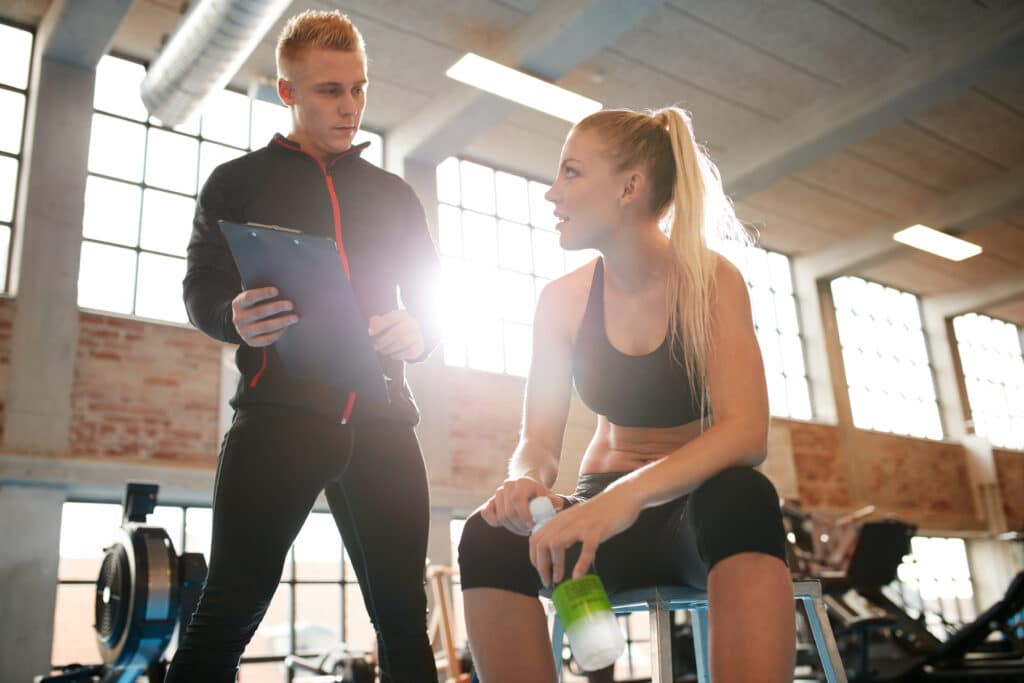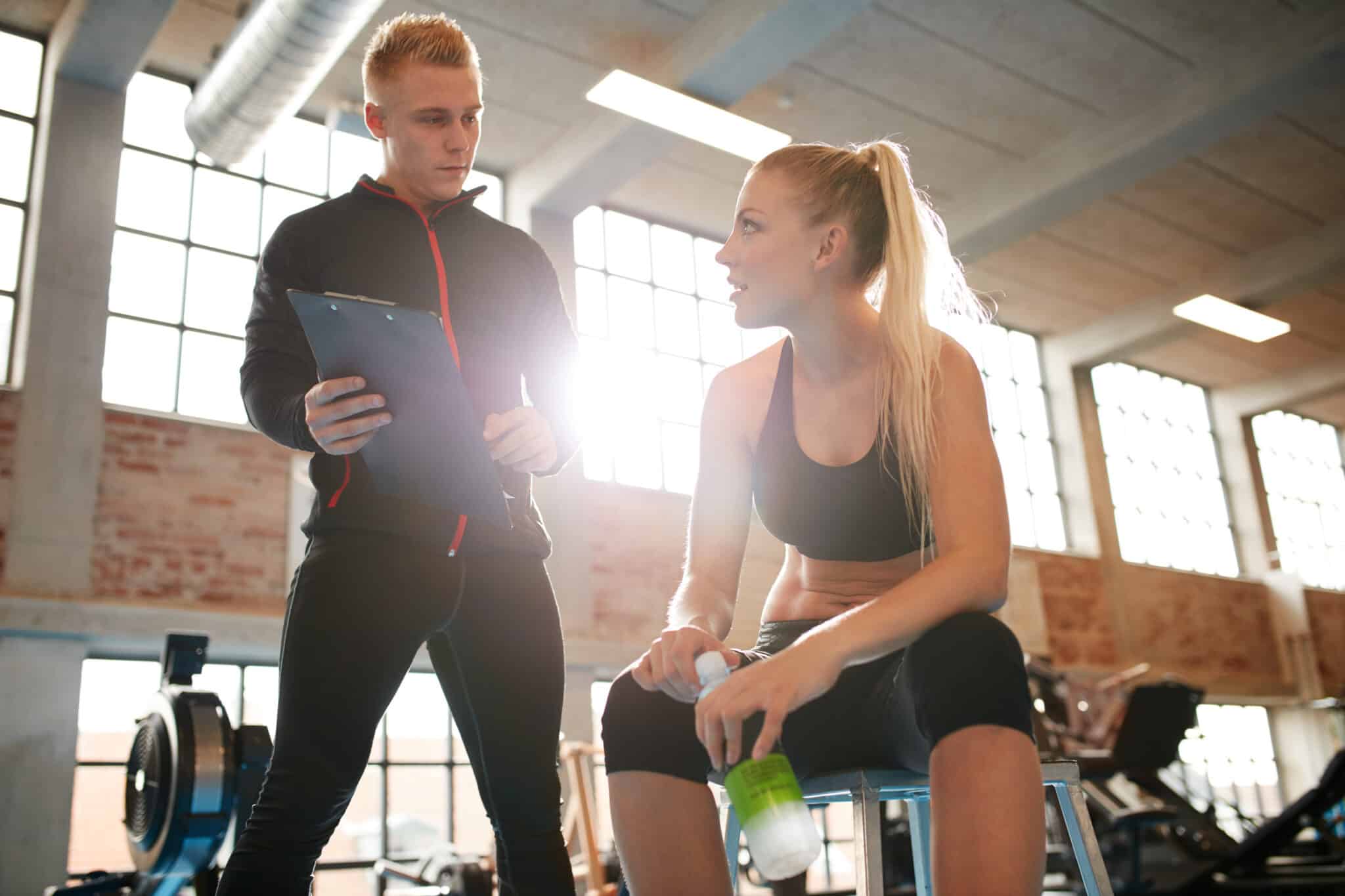 The key behavior coaching skills in ACSM are:
Active listening
Empathy
Developing rapport
Appreciative inquiry
Motivational interviewing
Each skill includes a brief description that helps you integrate it into your coaching.
Overall, both ACE and ACSM do an excellent job of teaching key behavioral change skills.
Consulting and screening clients to reduce risks of injury
Screening clients for health history, fitness, and movement patterns is a key skill for trainers to minimize the clients' risks and optimize program design for each client.
The ACSM and ACE match each other when it comes to the subjective and objective health screening processes and fitness assessments.
The ACE cardiovascular risk screening protocols come from the ACSM, and as such they are identical.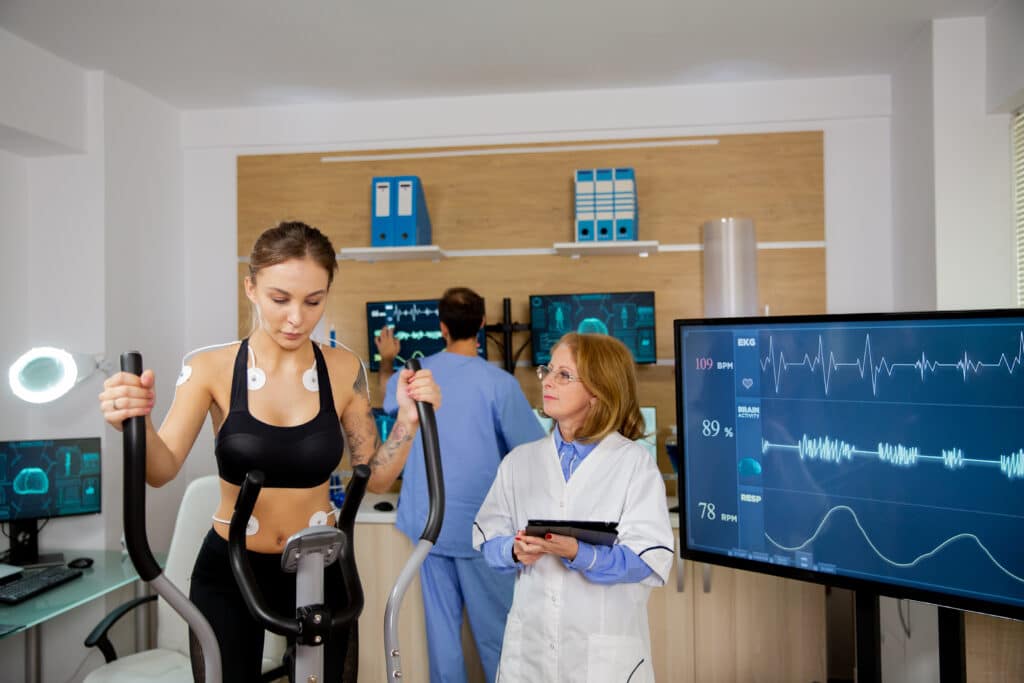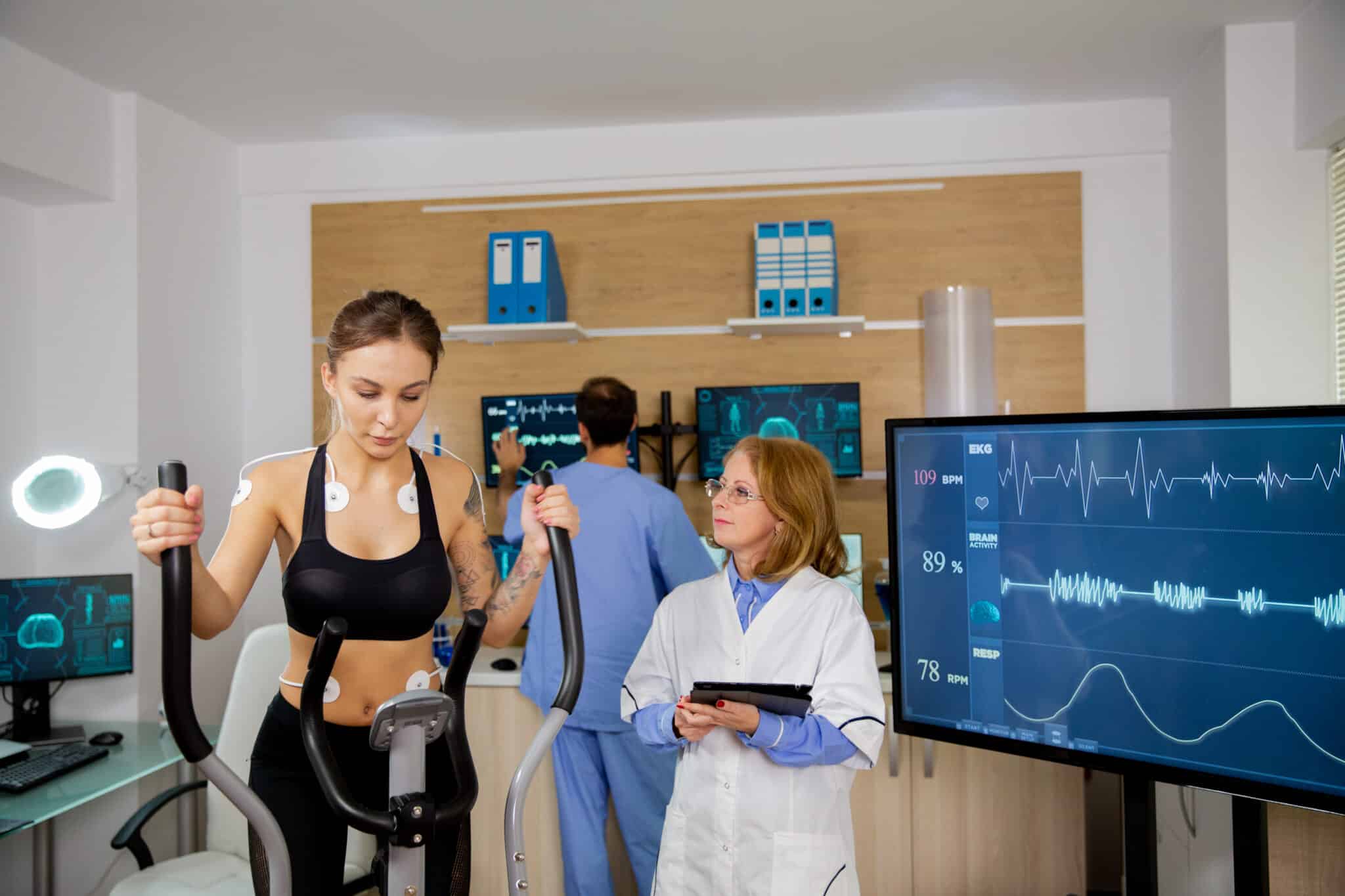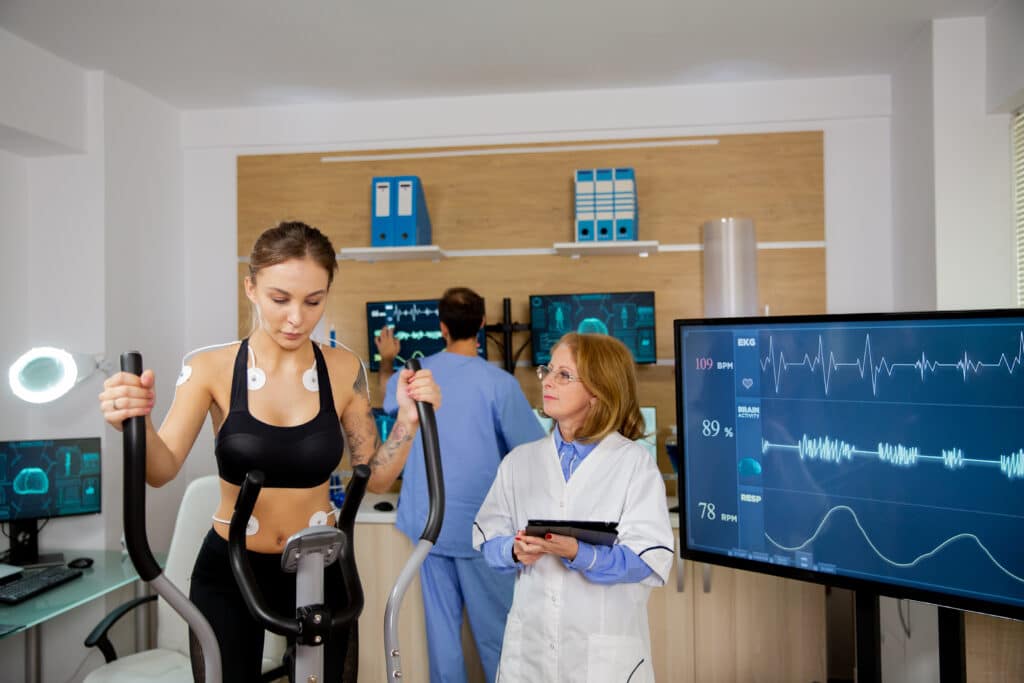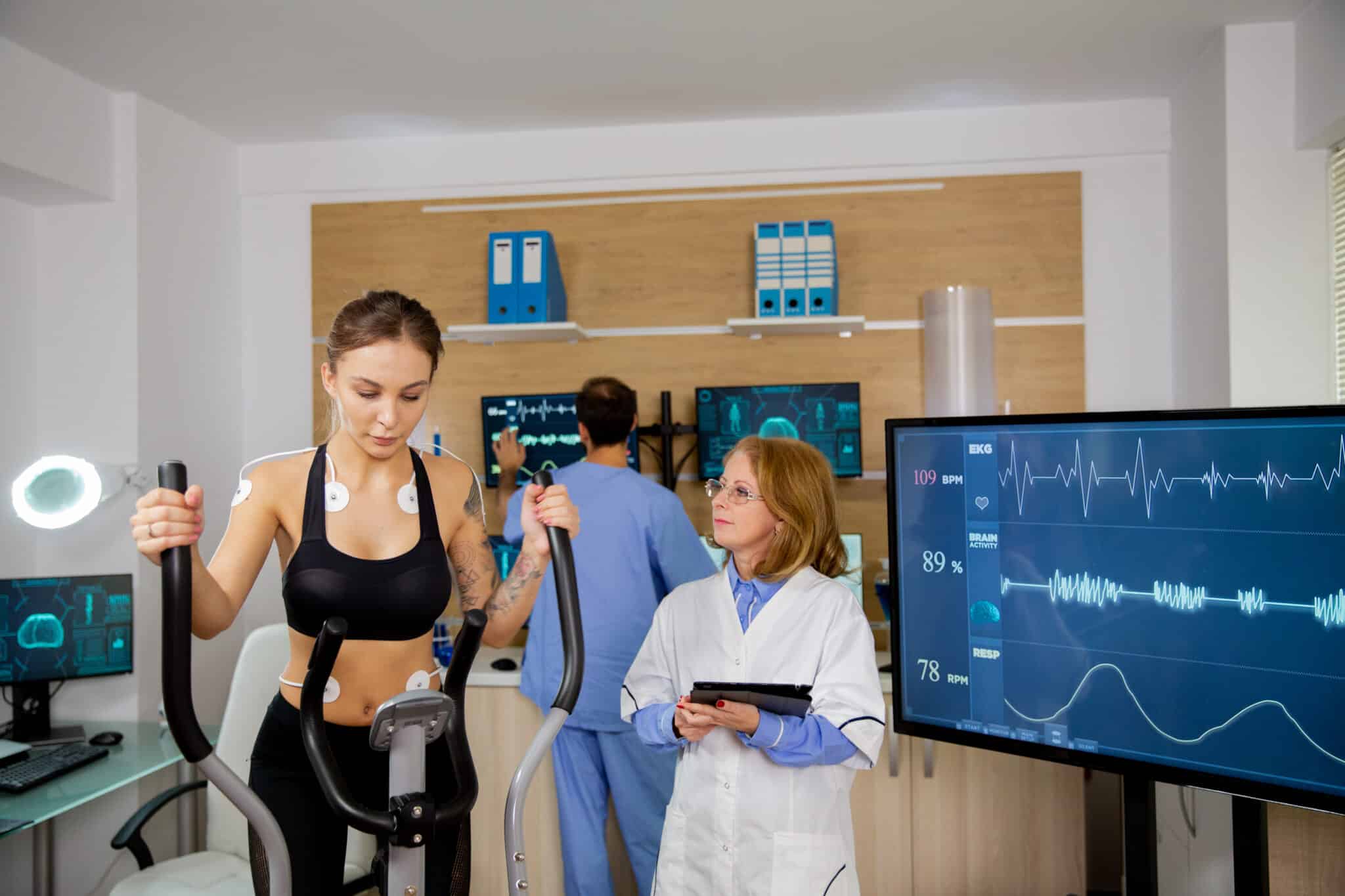 In terms of movement assessments to view muscular imbalances and weaknesses, ACE has better information.
ACE has far more posture and movement screening assessments in the curriculum than ACSM does, and as such completely dominates the ACSM in this regard.
Nevertheless, both certifications fall short in terms of corrective exercise compared to some other comparable certifications.
Program design and resistance exercise technique
Exercise technique and program design are an area where ACE absolutely blows ACSM completely out of the water.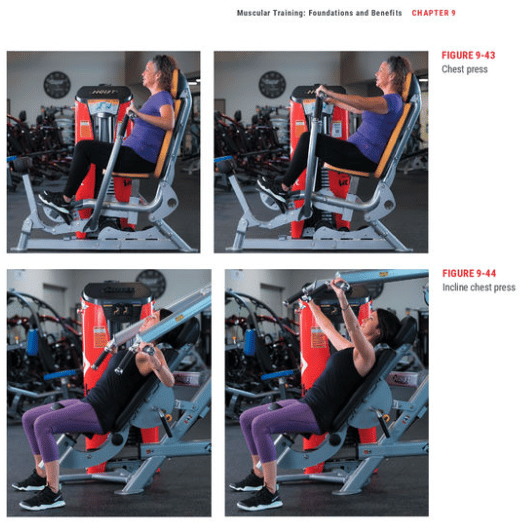 The ACSM is sorely lacking in exercise technique information.
This is a glaring hole because teaching exercise technique is arguably among the most important skills for personal trainers.
While the ACSM has a few exercises in the textbook, there is not enough information or pictures to actually coach these movements.
On the other hand, ACE has excellent discussion of different exercise types in the curriculum textbook and provides an amazingly well-organized video library of thousands of exercises on their main website so you can easily learn and add new exercises into your training arsenal.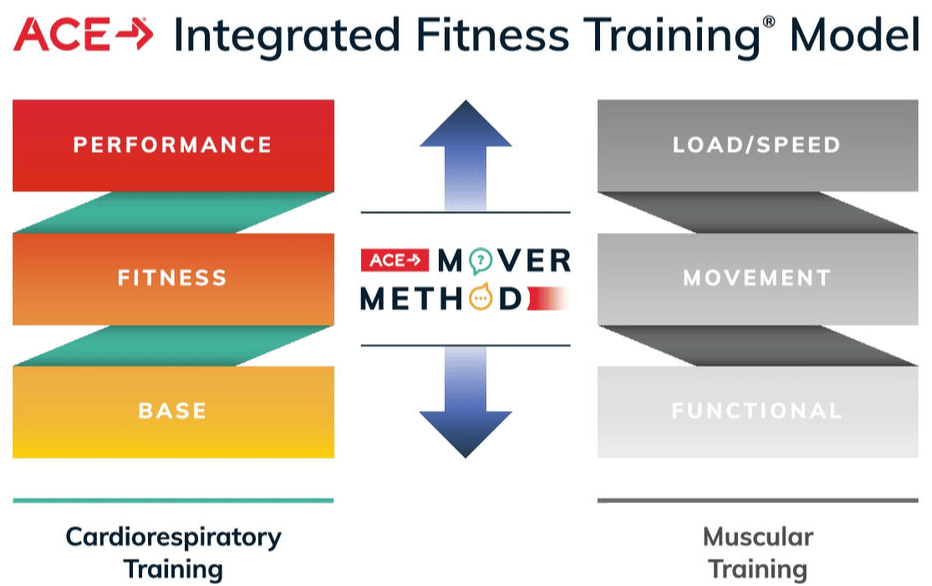 It's worth noting you can access the ACE exercise video library for free regardless of whether you purchase ACE study materials – so technically you can watch these videos as an ACSM student.
However, the ACE library is organized based in the ACE IFT Model, and as such it will be far easier to "plug and play" exercises into a program if you are doing the ACE CPT.
Speaking of program design, ACE has the excellent IFT Model for both resistance training and aerobic training.
This makes it exceptionally easy to integrate the programming variables such as sets, reps, weights, rest time, and the rest into a comprehensive and periodized training plan for clients of all fitness levels.
The ACSM does discuss programming variables and has example programs for different goals and clients.
However, they do not give you any bigger model or framework for custom building fully-flushed out programs that progress clients from sedentary and deconditioned to fit and athletic.
Without having the broad vision for long-term fitness with a step-by-step method for integrating program variables, you will have a much harder time delivering long-term, major transformative results for your clients.
Truthfully, because these skills are so core to what it means to be a personal trainer, I put ACE ahead of ACSM based on this content area alone.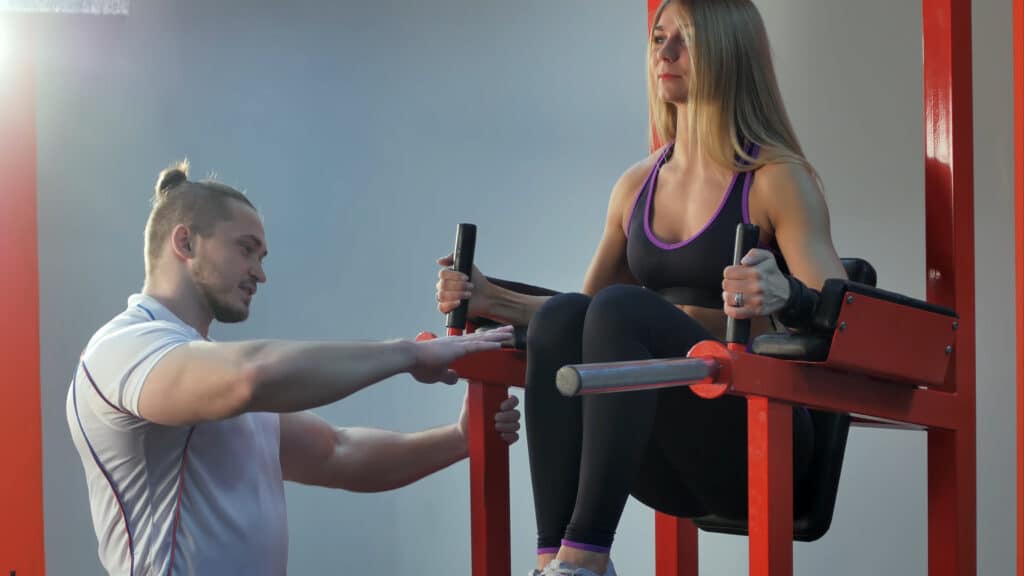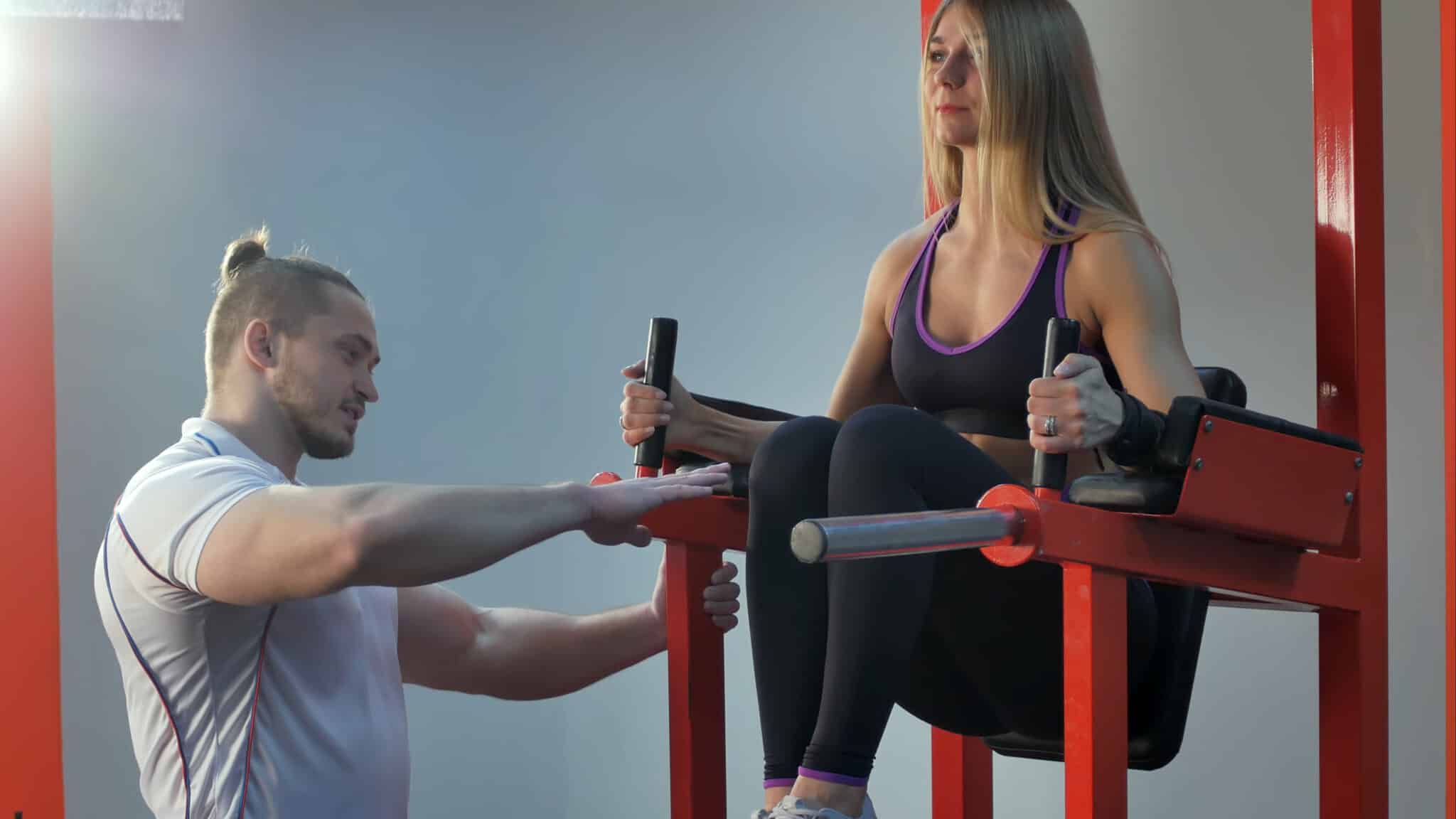 Additionally, the IFT framework makes getting creative with your workouts far easier due to its adaptability.
Aerobic training program design and technique
ACE also beats out ACSM on aerobic program design, although the difference is not as stark as it was in the resistance training section.
It's tough to beat the IFT Model on both aerobic and resistance training without coming up with your own model for progression.
To be clear, there is nothing inherently "special" about branded training models such as the IFT. The scientific programming principles remain the same regardless of what you call them.
However, ACE put a ton of effort into creating a streamlined system that allows you to go from almost no knowledge to having a decent understanding of scientific program design.
This effort pays off when you study the IFT system, because it truly is backed by the latest science while also providing new trainers a relatively straightforward way to custom build an exercise program.
Helping Special Populations with Fitness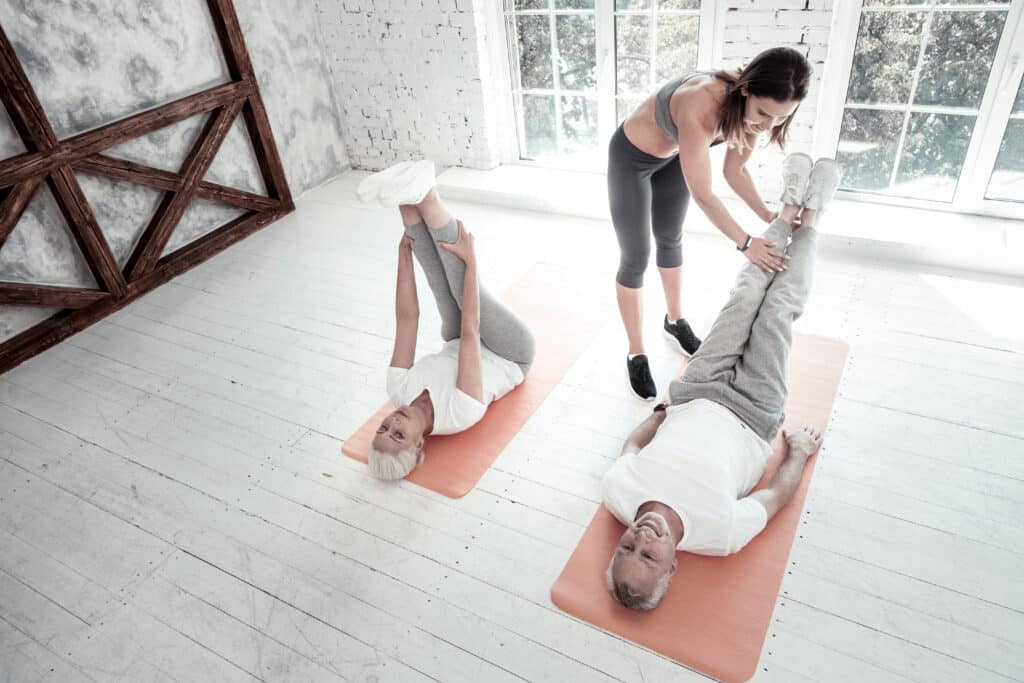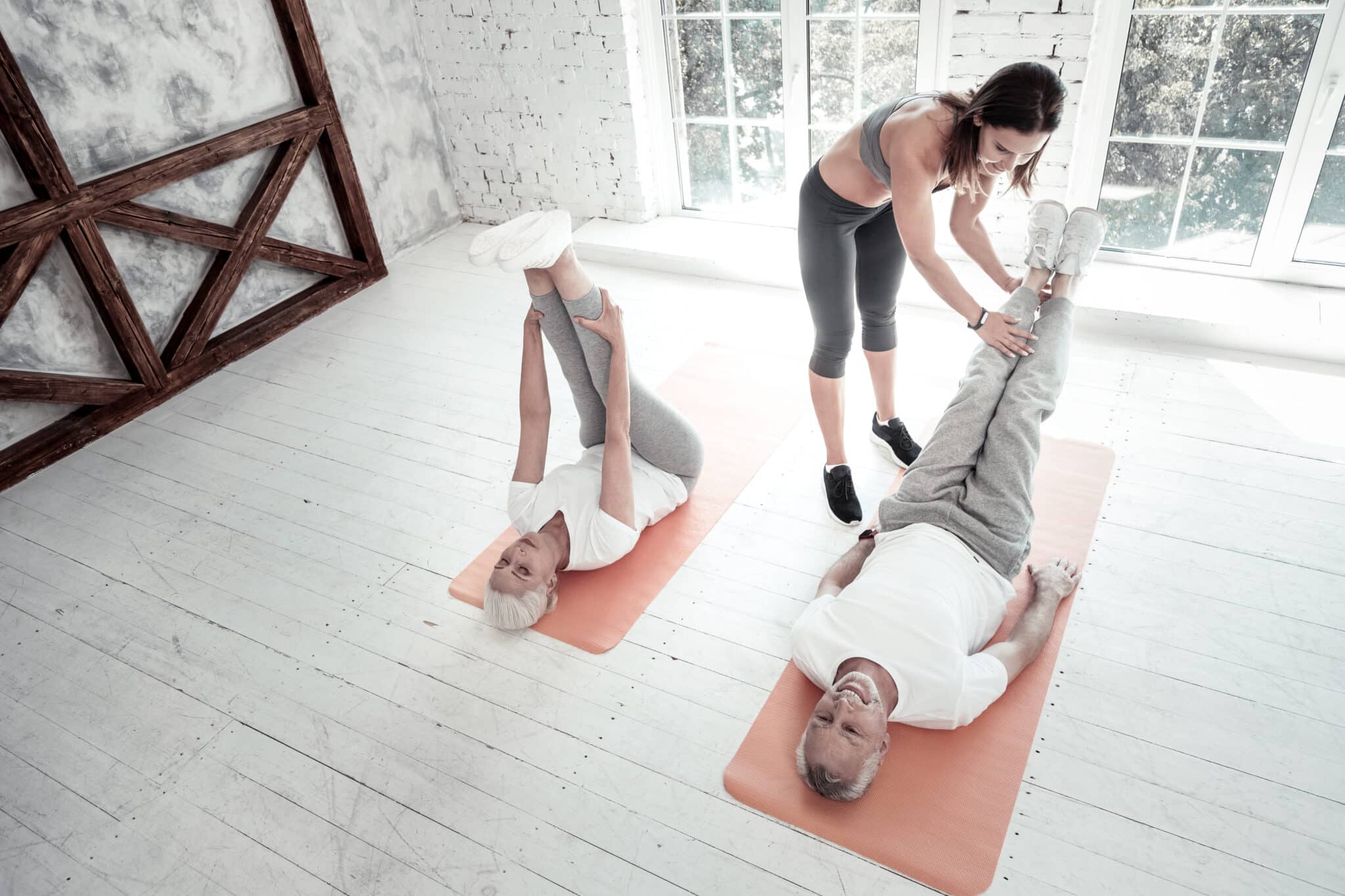 Coaching special populations almost always has its own section in CPT curricula.
As a new trainer, you will quickly learn that many general population clients fall into a "special population" category of one form or another.
Special populations include the following:
Pregnant clients
Clients with chronic disease
Clients with obesity
Youth clients
Senior clients
Clients with long term injuries
The good news is both ACSM and ACE put major importance on the guidelines for training these populations.
ACE has very clear guidelines for all these major special populations categories that make it very easy to adjust your programming.
ACSM similarly has excellent guidelines for all these populations, which makes sense given its overall clinical focus.
This type of skill is important if you want to specialize in something like personal training for seniors, for example.
Thinking Long-Term: Business Skills for Personal Trainers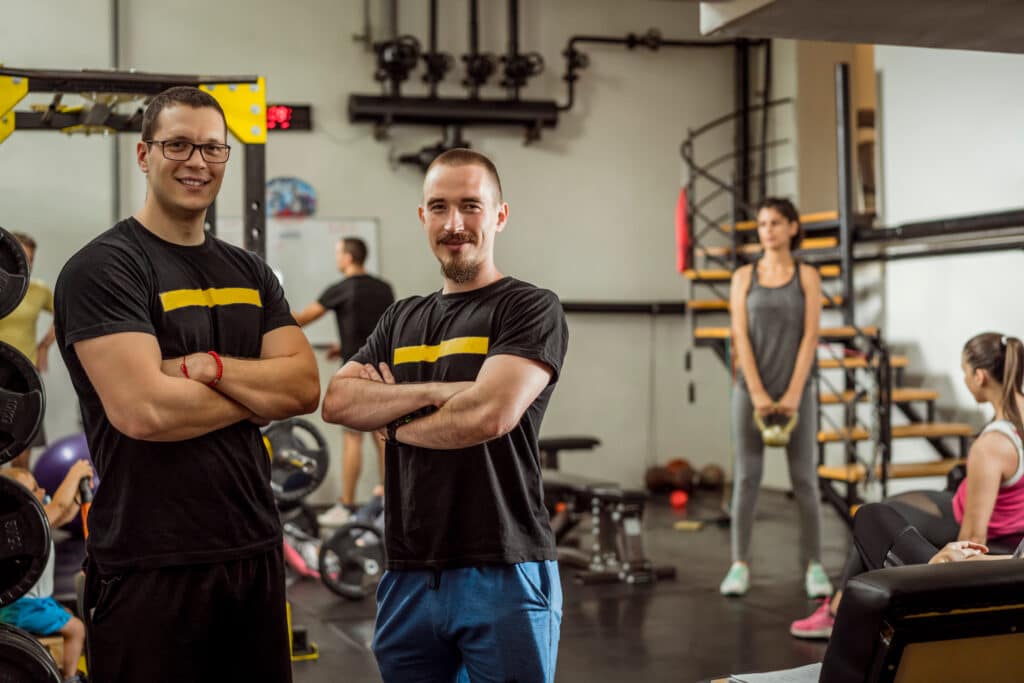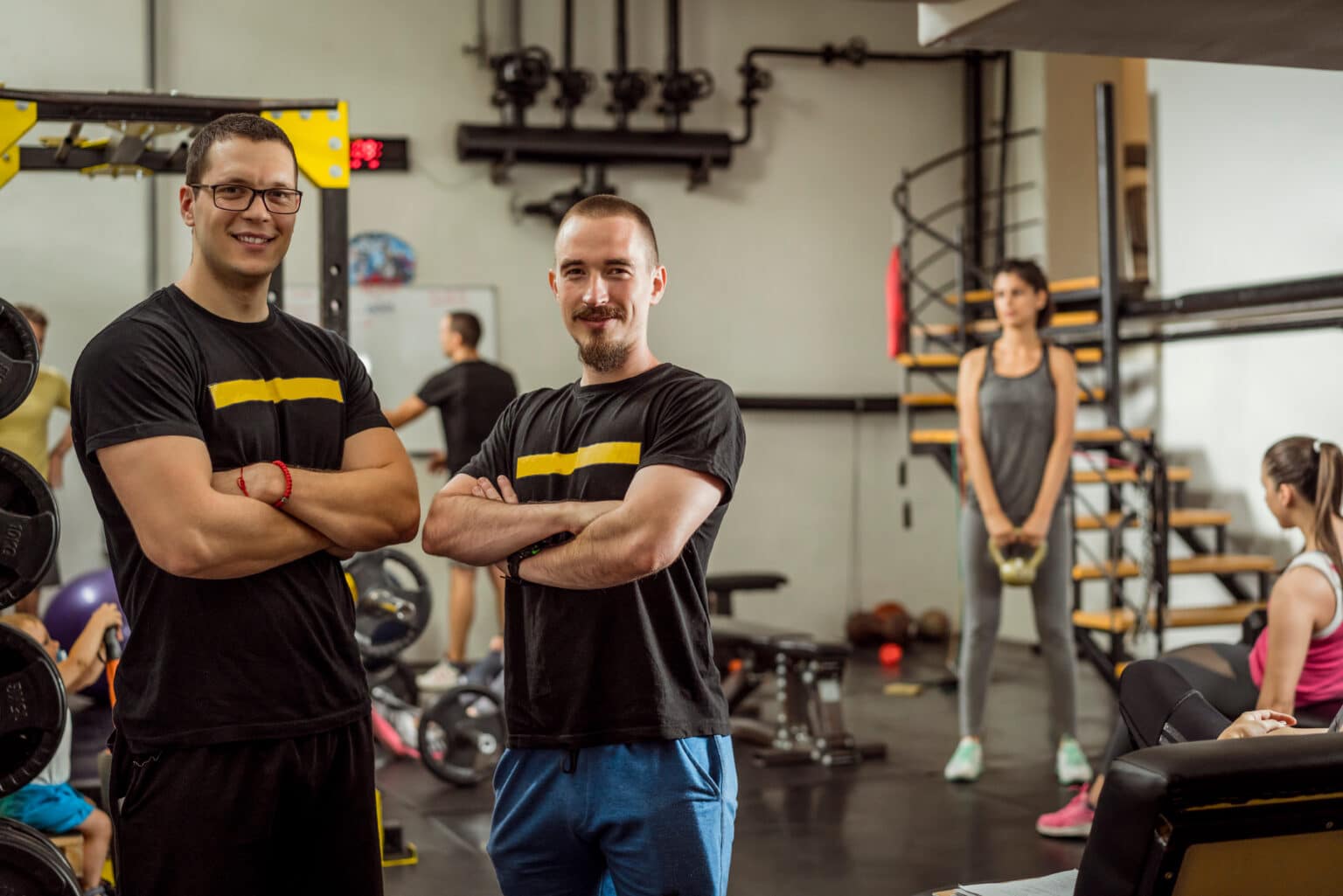 All the fitness training knowledge in the world is useless if you cannot structure it into a business and successfully sell training to prospective clients, or get a job somewhere that feeds you prospects.
That's where business skills come in.
Both ACSM and ACE have a business skills section.
Generally speaking, these sections are adequate for getting started in the industry.
Exclusive PTP CPT Offers



Gold Standard Cert

Most Popular Cert

Best Study Materials

A Good Option

A Good Option

Best CPT for you?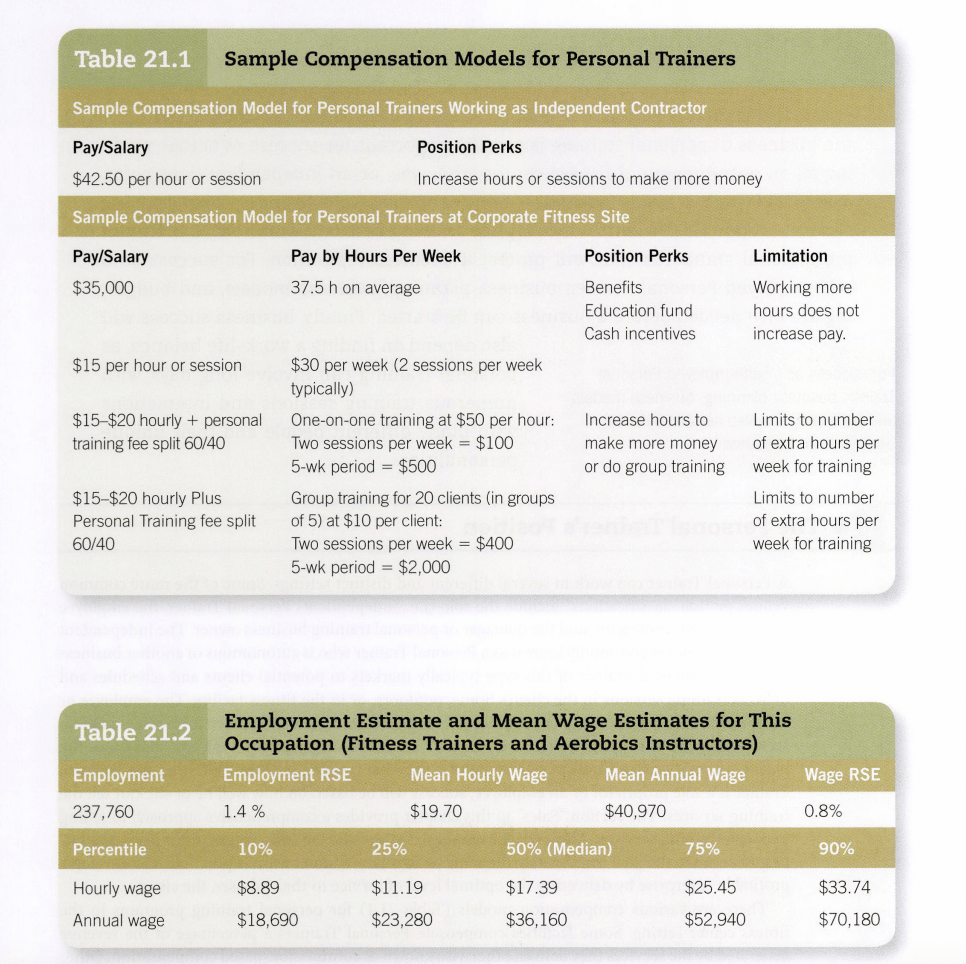 Nevertheless, the ACE business section in particular has a glaring issue.
ACE does not discuss sales.
That's right.
Learning how to sell personal training is arguably the most important skill when it comes to making a living as a CPT, but is not mentioned in the ACE textbook.
ACSM on the other hand does have a basic discussion of the sales process, although it still leaves a lot to be desired from an overall sales skills standpoint.
Nevertheless, when it comes to the business skills section, ACSM does do a better job than ACE, especially for personal training marketing ideas.
It is worth noting that no entry CPT covers sales skills with enough depth that you can go from zero to one hundred in terms of closing new sales.
Expect to spend many painful conversations and consultations perfecting the art of selling during your time as a trainer!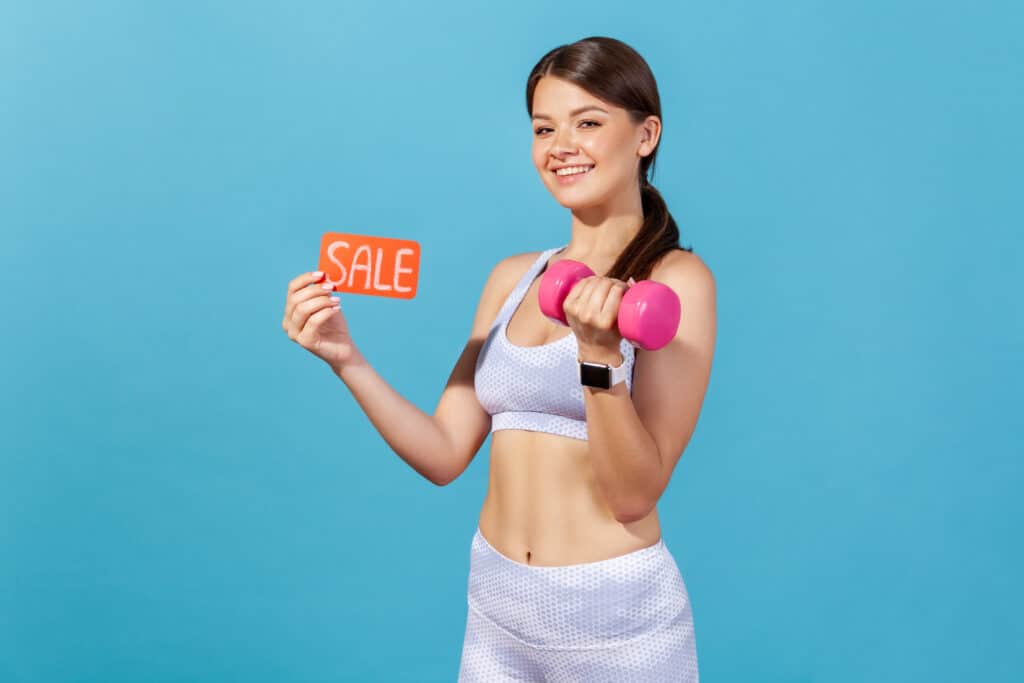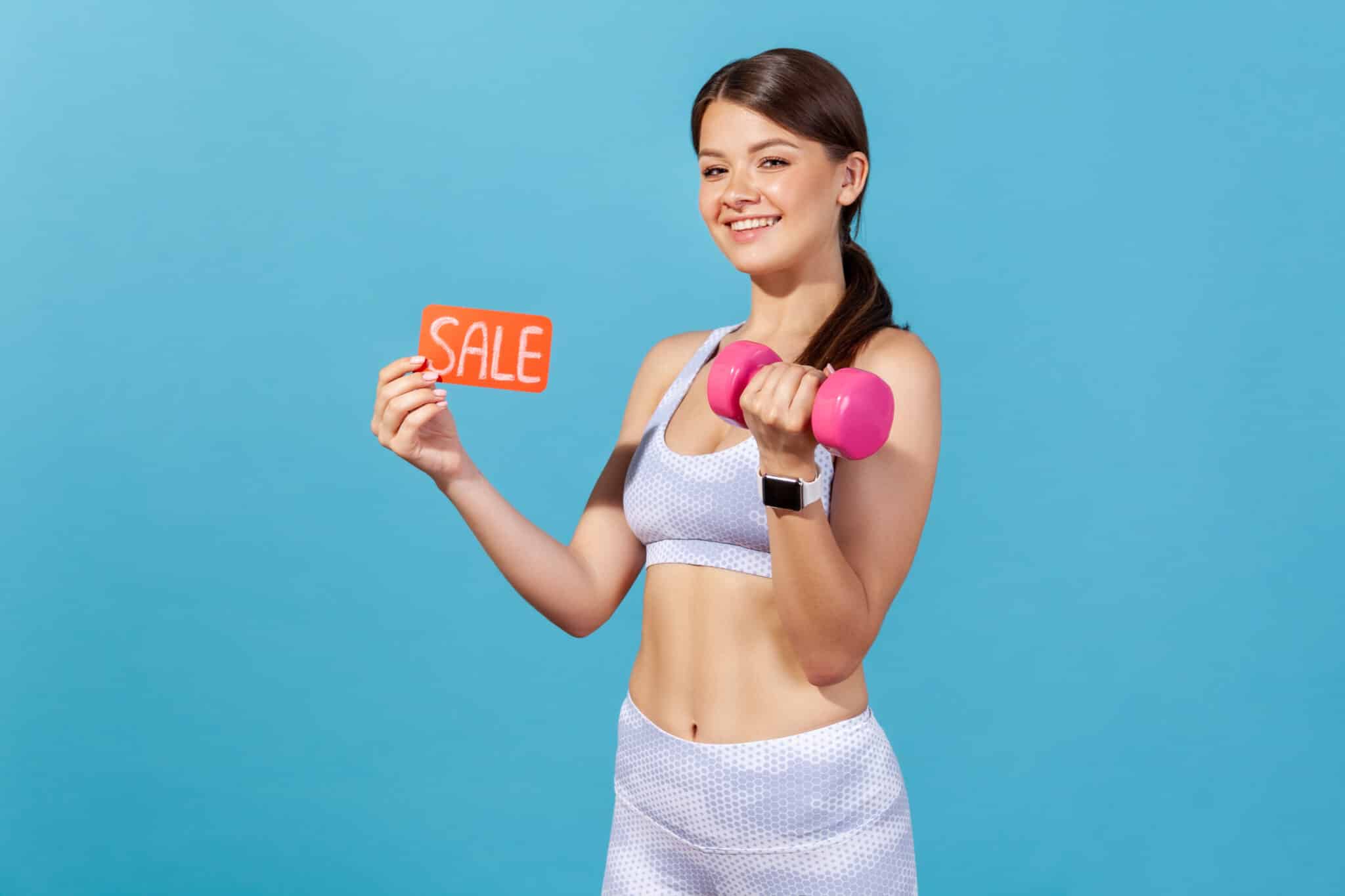 Additionally, tangential skills such as time management during personal training sessions, structuring your personal training contracts, and dealing with client cancellations are vital for your success in the fitness industry.
If you plan to build your own fitness studio, mastering the business side of fitness is very important.
Finally, be sure to think about the important personality traits for personal trainers to maximize your rapport and engagement with your clients.
Summary: ACE vs ACSM CPT Content
Overall, the ACSM and ACE are quite similar in content.
However, the ACE CPT is much better at actually preparing you to train clients on day one with comprehensive protocols.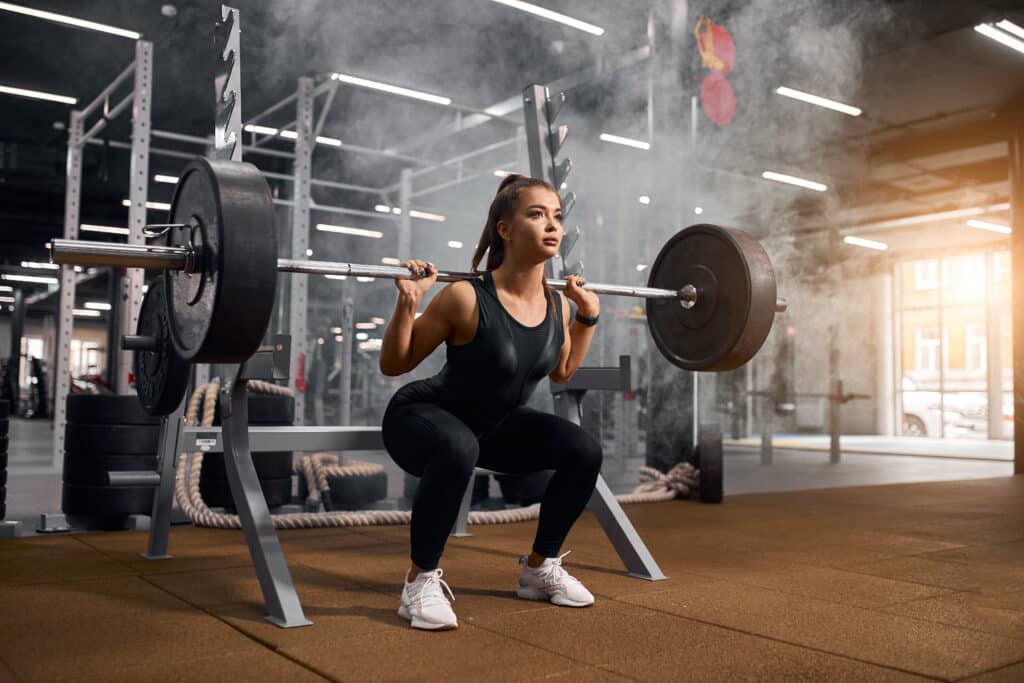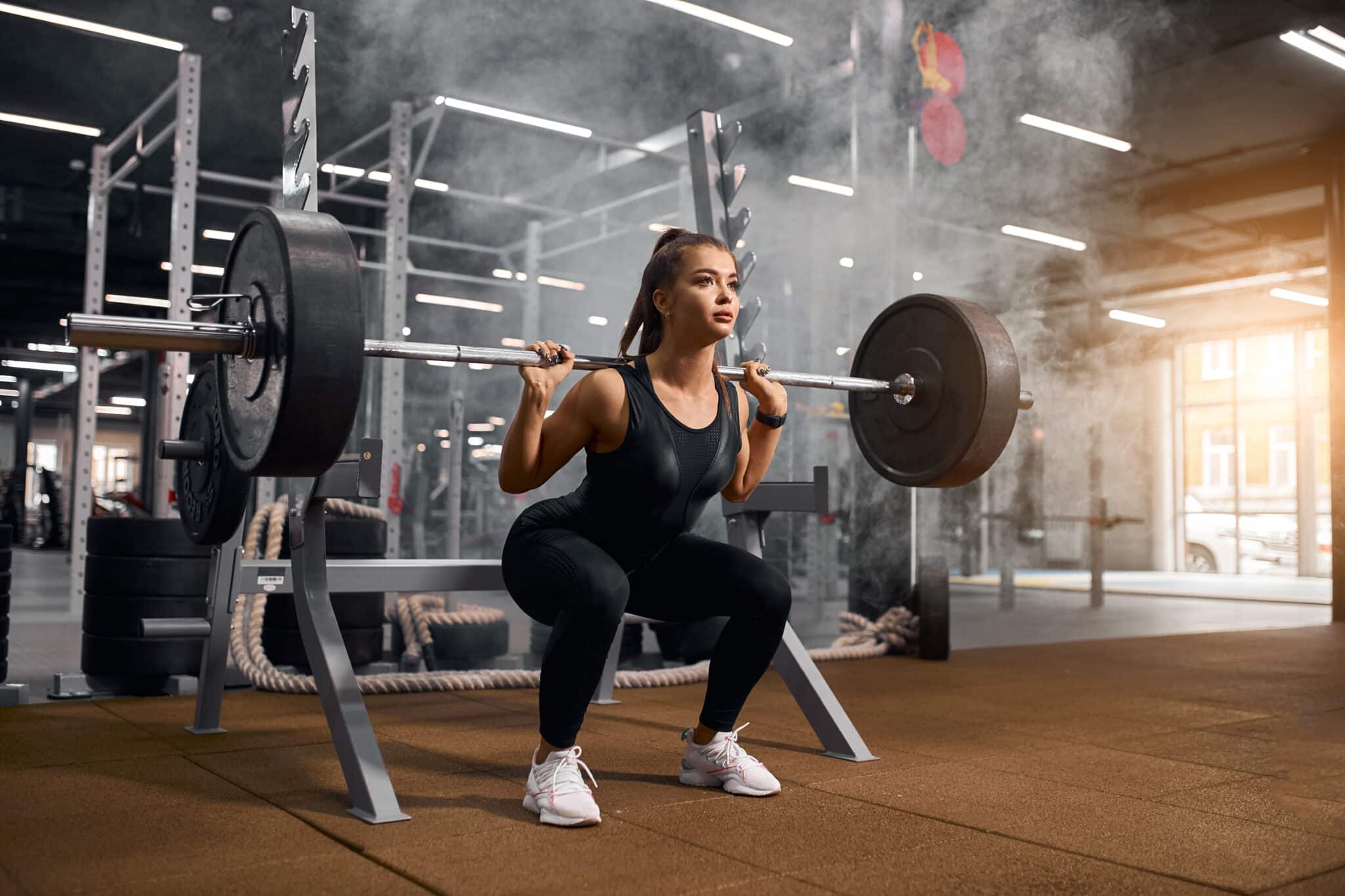 ACSM has more in-depth exercise science and special populations training, in addition to sales skills.
Nevertheless, from a skills standpoint, the ACE CPT is better at actually preparing you to be a trainer.
Both certifications roughly take the same length in terms of how long it takes to become a personal trainer, so you can't expect to same time based on your CPT choice.
For more in-depth coverage of each certification, be sure to check out my deep ACE review as well as my ACSM review.
ACE vs ACSM Certification Requirements
ACE and ACSM have identical personal trainer requirements to sit for the exam.
You need to be CPR AED certified, have a high school diploma equivalent, and be 18 years of age with a valid government-issued ID.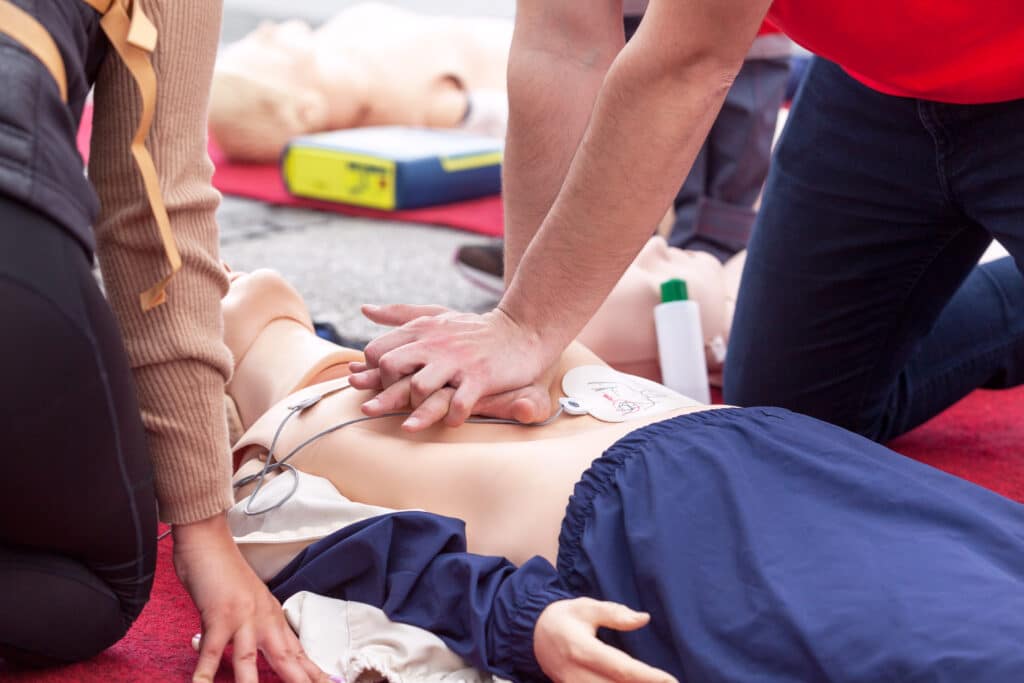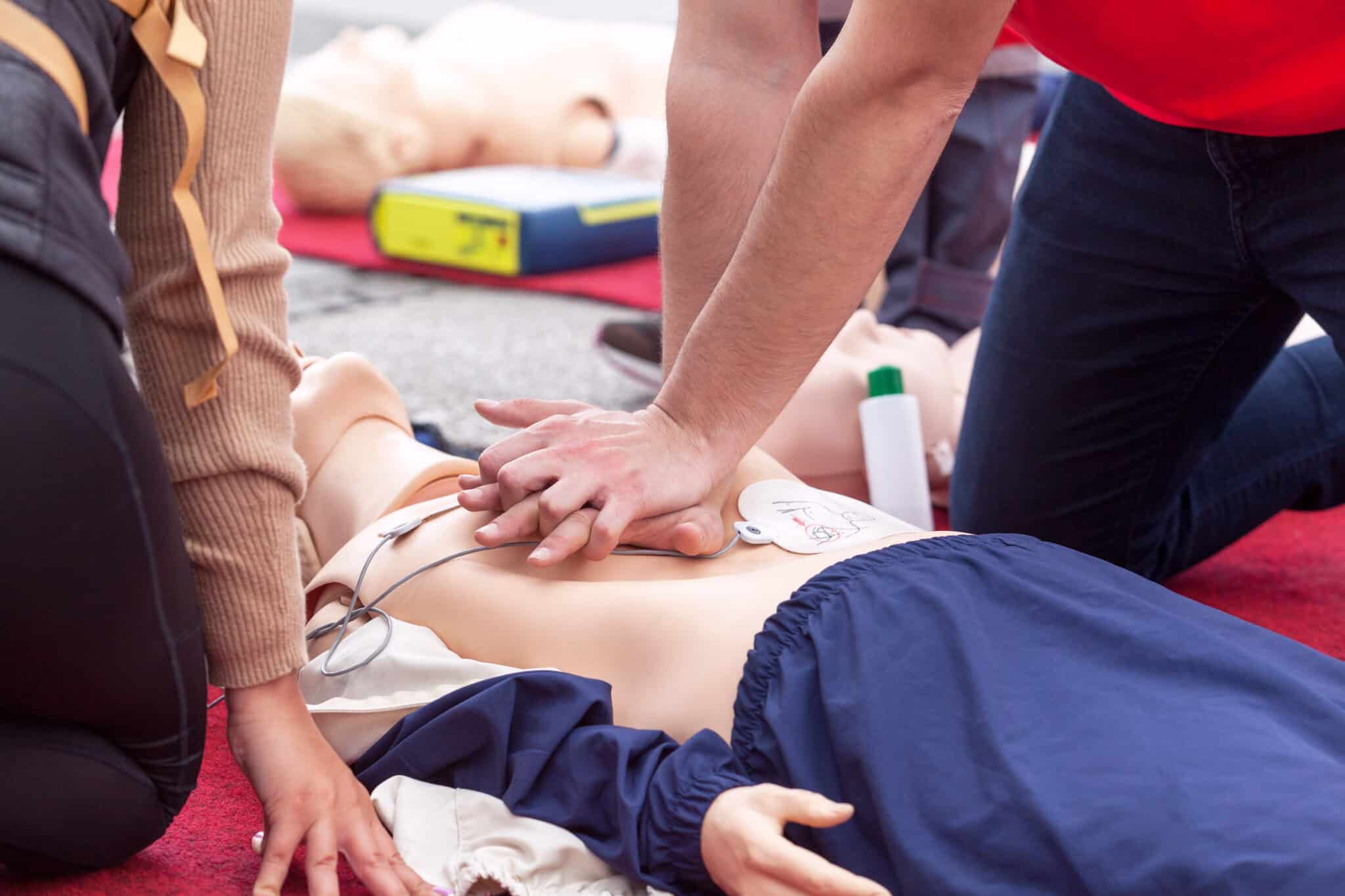 Basically, every CPT program for exercise professionals requires a CPR AED certificate before sitting for the trainer certification exam.
CPR AED certification is important to ensure you know exactly what to do in the event one of your clients has a cardiac emergency.
Study Materials: Quality and Price
Both ACE and ACSM have a range of study packages available directly from the organizations. In both cases, the study materials are of decent quality but are very overpriced for the value.
ACSM Study Materials
In terms of ACSM CPT study guides and other resources, the ACSM has the following options:
Online practice questions through PrepU – $64.99 for 3 months of access)
ACSM CPT Prep course – $270.00
ACSM CPT Facebook Group – free
ACSM's Resources for the Personal Trainer Textbook – $79.99
ACSM Guidelines for Exercise Testing and Prescription textbook – $87.19
Exam only – $349.00
Exam retake – $175.00
ACSM membership – $10-$240 annually depending on tier
Common ACSM test prep materials include:
ACSM online learning
ACSM practice test
ACSM exam prep questions & answers
ACSM personal trainer manual
You can also check out my free ACSM study guide and practice exam right here on PTPioneer.
For high quality premium materials at a cheaper cost from the ACSM materials, my students report amazing success using the Trainer Academy ACSM CPT Prep Course.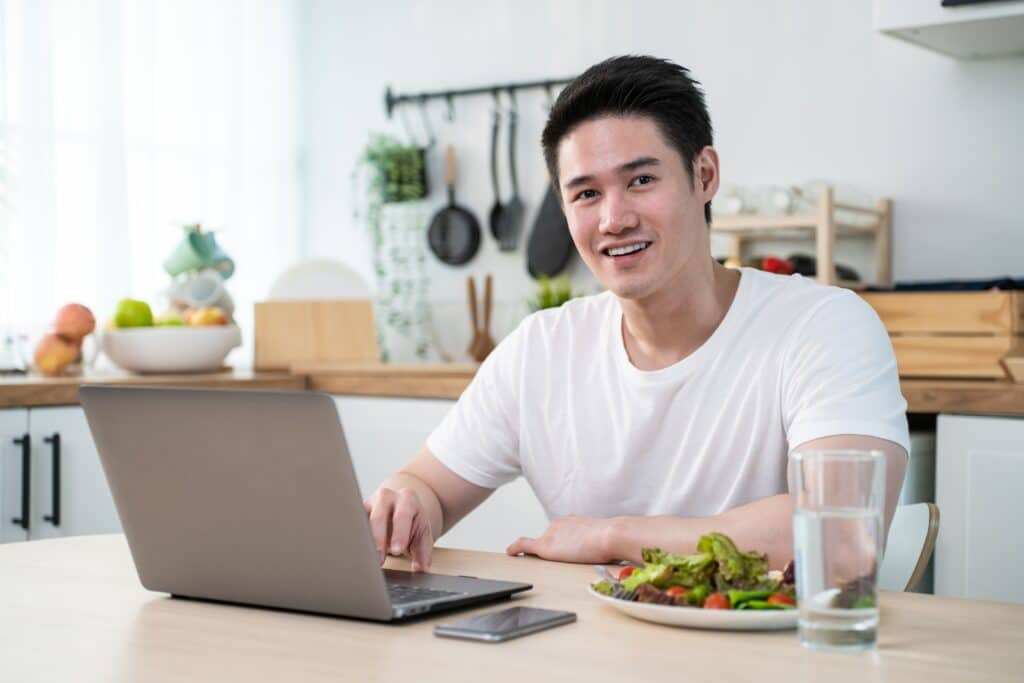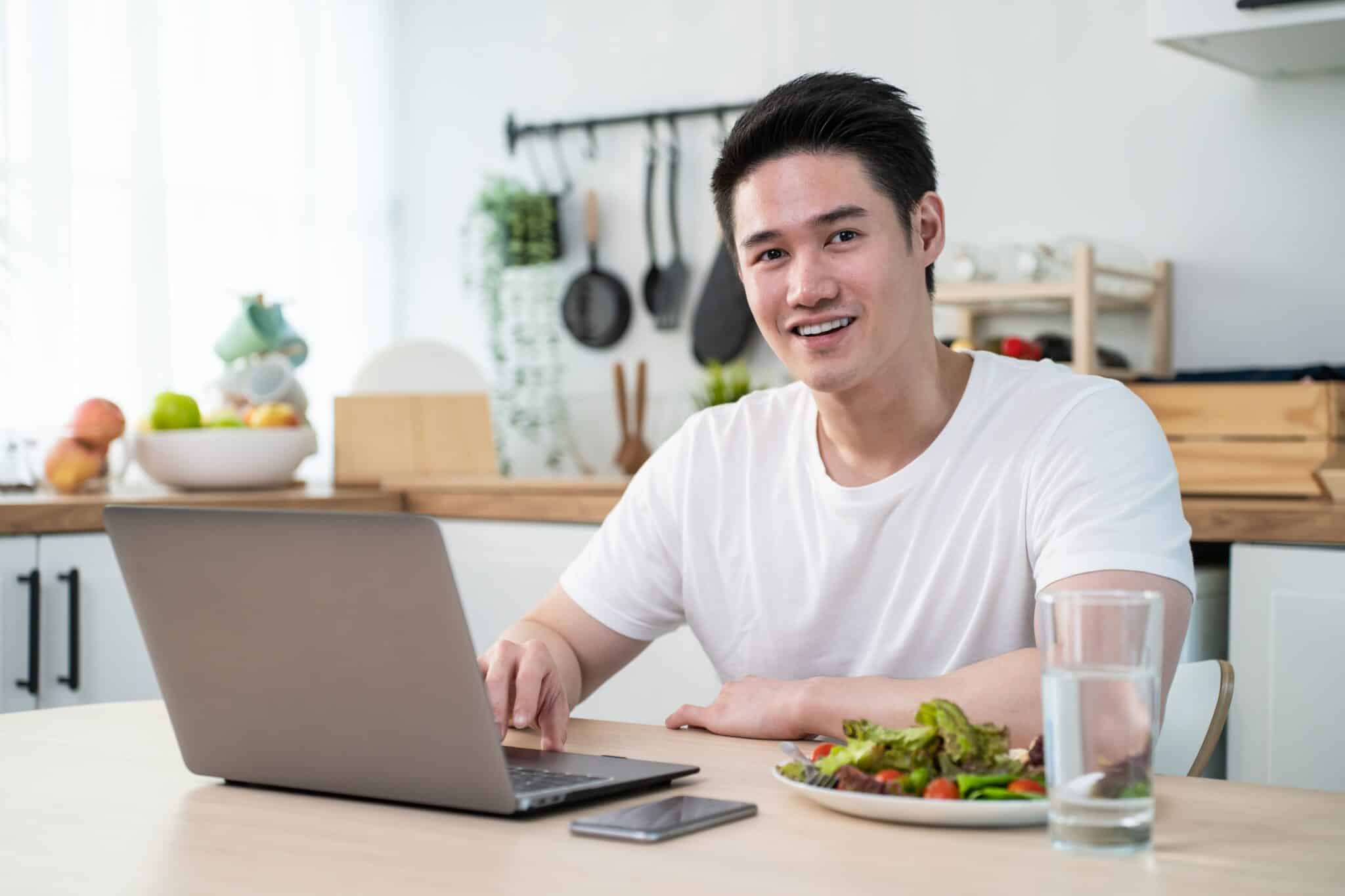 This type of online guided-study reduces how long it takes to become a personal trainer.
Furthermore, Trainer Academy also offers a course pass guarantee which takes some of the pressure off as you know you won't lose money if you fail your first attempt.
You always have the option to purchase the full study guide directly from the ACSM organization as well.
ACE Study Materials
In terms of ACE test prep, there are three main ACE CPT packages that include the exam and various study materials.
Overall, the packages contain very high-quality study materials. Even the Basic study package has an impressive array of videos, practice materials, and the textbooks themselves.
The packages are as follows:
ACE Basic Study Package – $509.00
ACE University
ACE Certification Exam
ACE Practice Test
ACE Personal Trainer Textbook (digital only)
ACE Personal Trainer Study Companion
ACE Answers (basic)
ACE Plus – $599.00
Everything in ACE Basic
ACE Personal Trainer Textbook (digital and hard copy)
ACE Personal Trainer Study Companion
ACE Answers (plus)
Exercise Science 101 Course
ACE Advantage – $899.00
Everything in ACE Plus
Facilitated Study Groups
Exercise Science 101
Dedicated Advantage Team
As such, if you only want to take the exam without purchasing study materials from the organization, ACE is cheaper.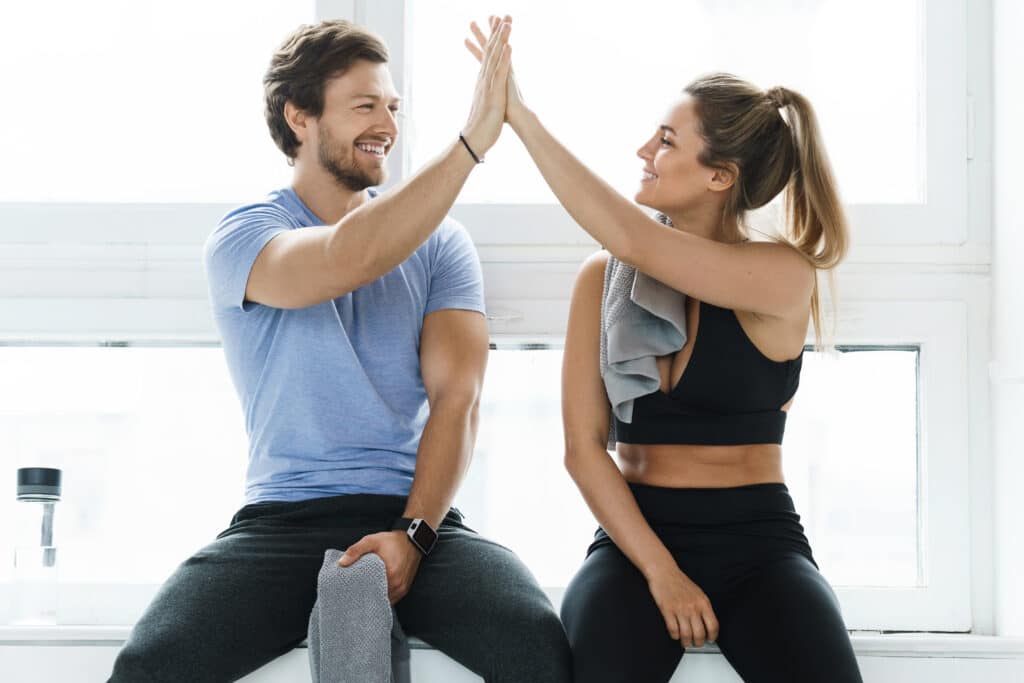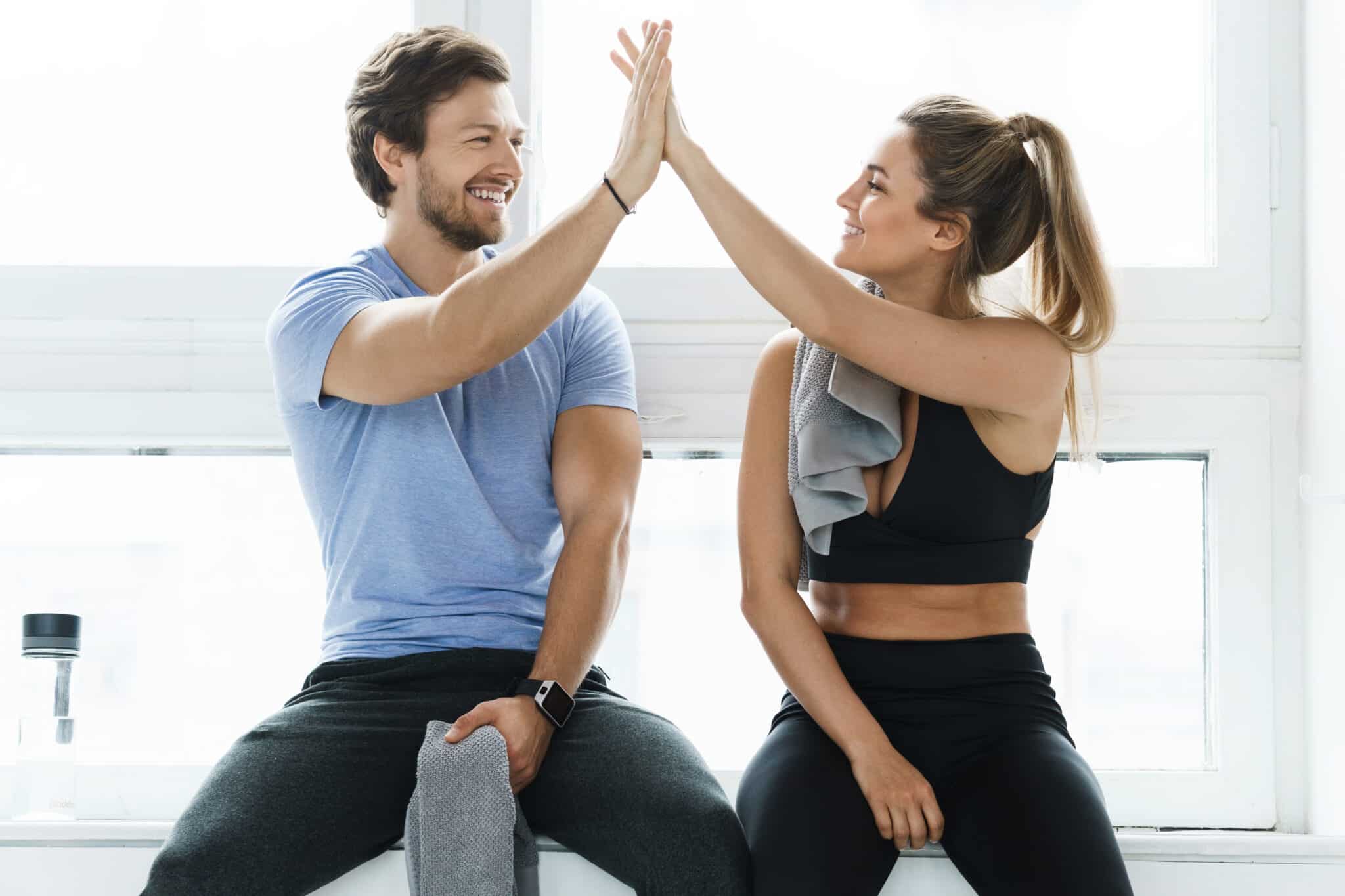 Overall, ACE is average in terms of the cost of becoming a personal trainer.
As a student, you're never limited to in-house study packages, for example this PT Pioneer free ACE CPT Study Guide and ACE Practice Test has many of my readers and students raving.
Home study courses for each personal trainer program typically involve reviewing content on the ACSM or ACE exam before taking practice multiple-choice questions. The best courses provide exam pass guarantees.
If you want to pay for premium third-party study guides with exam pass guarantees, my top students recommend the Trainer Academy ACE CPT Prep Course.
There are many different online study preparation options from other providers as well, and you can always purchase materials directly from ACE.
Be sure to check the ACE website for the latest pricing on the ACE packages.
Both ACE personal training and ACSM personal training, the study packages will prepare you for each respective personal trainer exam.
If you plan to purchase an expensive study package, then it becomes a toss-up in price depending on what you purchase.
For both ACE and ACSM, third-party study guides offer an excellent combination of value for much lower prices than the main organizations will offer.
Given that becoming a personal trainer is an investment in your financial future, knowing your expected personal trainer salary is a very important piece of information to consider before choosing your CPT.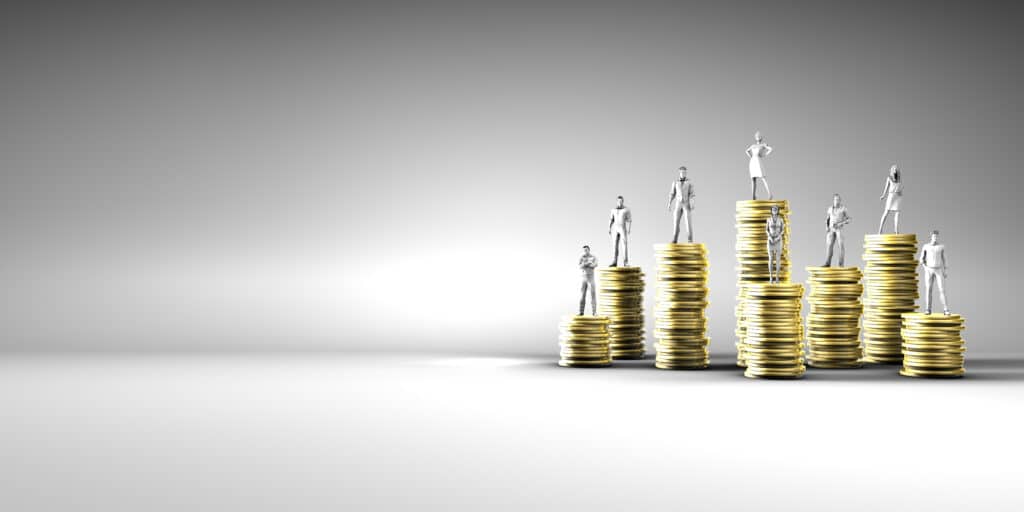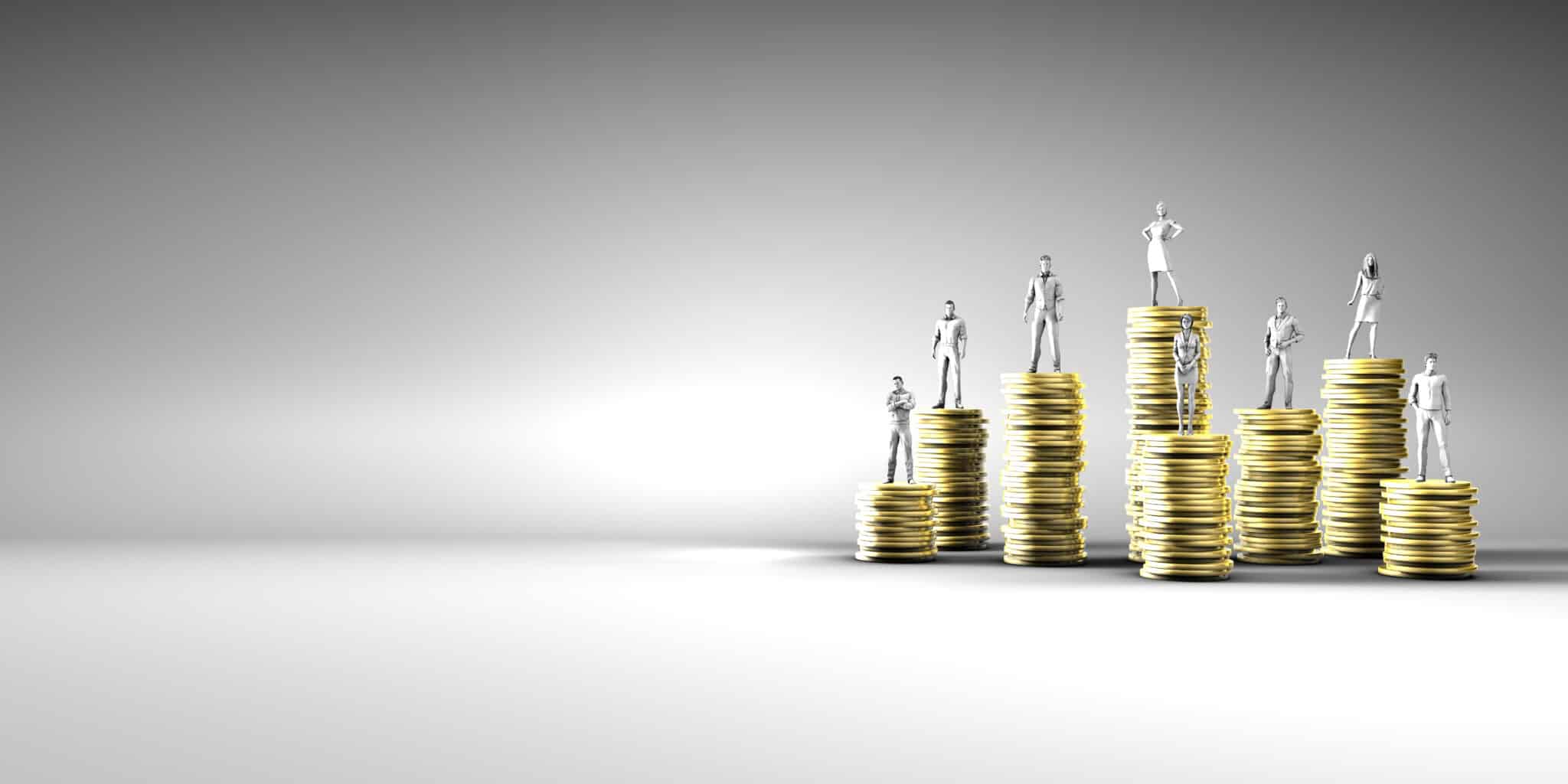 Becoming a successful personal trainer depends on your ability to earn a living, so salary is a vital consideration.
According to ZipRecruiter data, an ACSM CPT can earn between $33,000 and $78,000 per year, with the average being $49,020.
On the other hand, an ACE CPT can expect a salary of anywhere from $15,905 on the lowest end to $124,493 on the highest end.
Note that your location, experience, and personal trainer employment situation have a much greater impact on your salary than the specific CPT you choose.
The personal trainer job outlook looks good overall, so do not obsess too much over which CPT pays the most, as you will be able to find a job with any reputable cert.
Which exam is harder ACE or ACSM?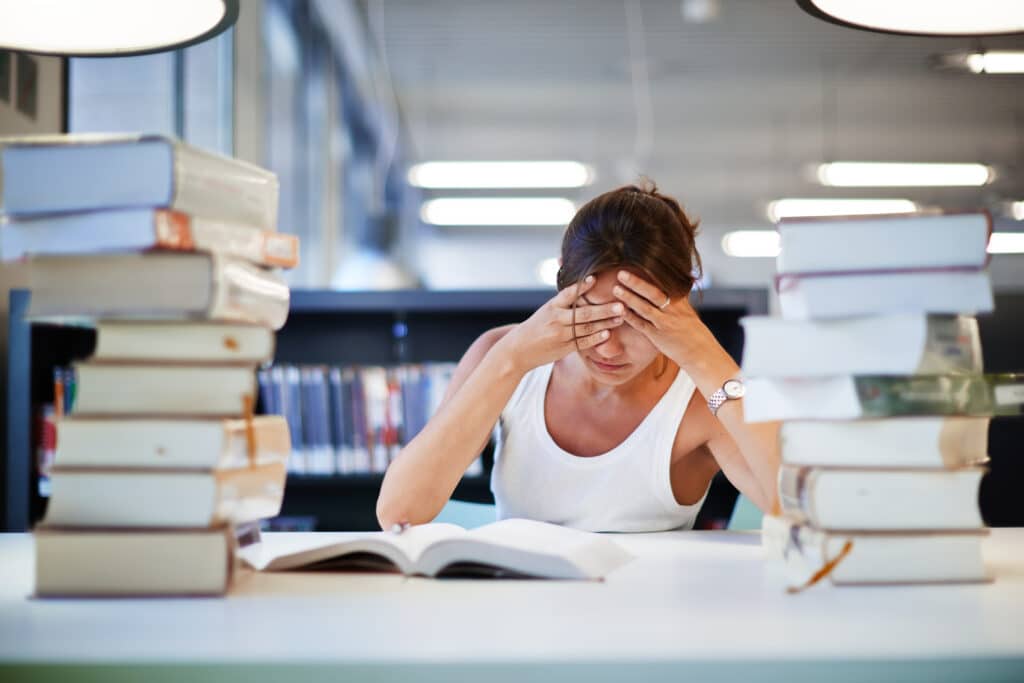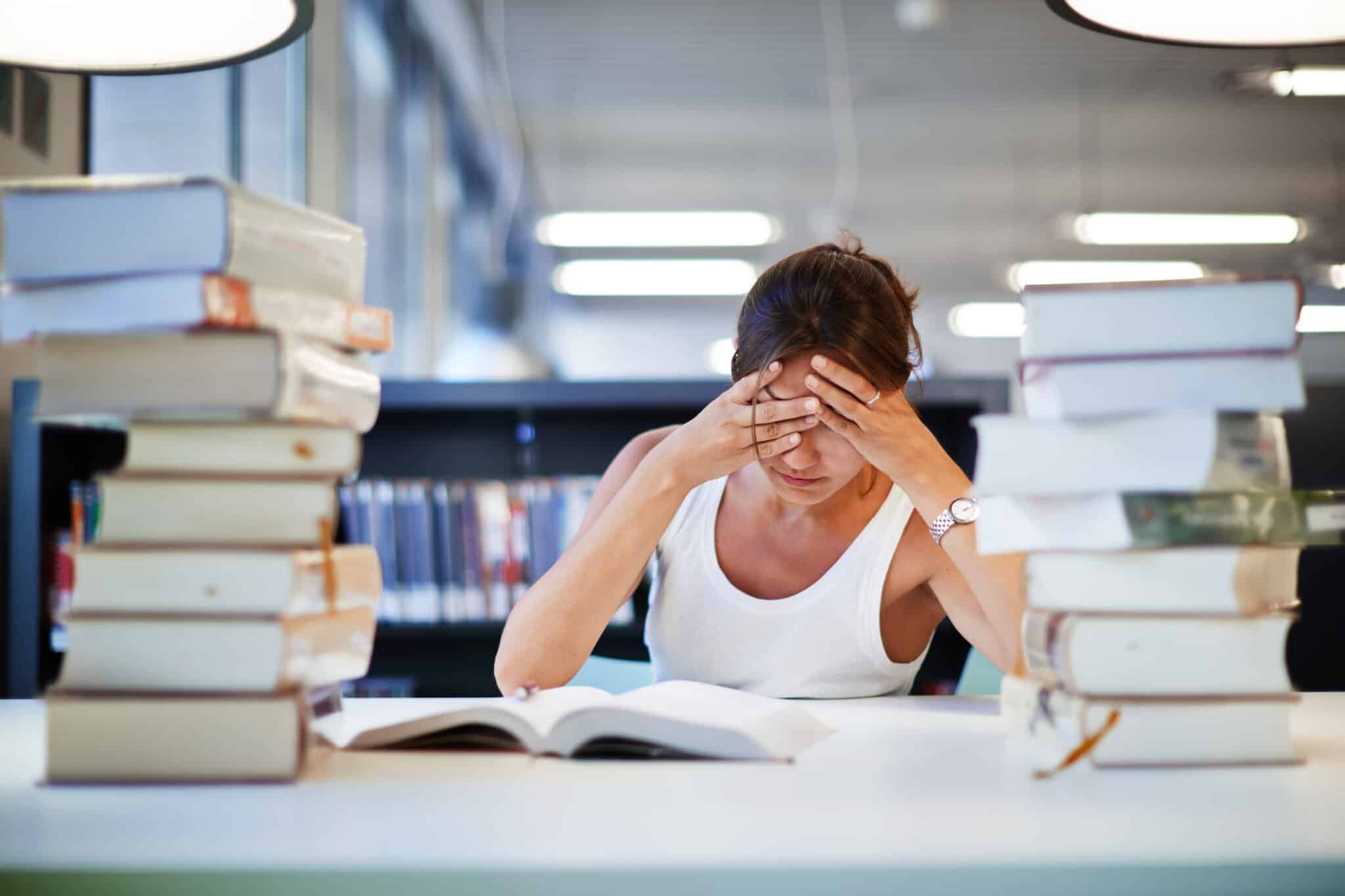 Statistically speaking, the ACE and ACSM exams are roughly of equal difficulty.
According to ACE, roughly 70% of first-time test takers pass the ACE CPT exam. The ACE passing score is a scaled 500 of 800, requiring 90 correct answers from a total of 125 scored questions.
The ACSM reports a pass rate of 69%, requiring a scaled 550/800 to pass.
I personally do not consider the ACSM or ACE certifications among the easiest personal training certifications, however, they are doable for most people.
ACSM vs ACE Continuing Education
All CPT certifications with NCCA accreditations require continuing education credits (CEU or CEC) credits every few years to renew your fitness trainer certification.
CEUs are a great opportunity for fitness professionals to advance their careers with specialty certifications for all career goals.
If you plan to be a career personal trainer, then you must embrace continuing education. Learning how to be a good personal trainer requires a commitment to constant improvement.
The ACSM CEU requirement is 45 contact hours every 3 years.
ACE Requires 20 contact hours every 2 years.
As such, ACE has a slightly lower CEU requirement, but they are still similar overall.
Both ACE and ACSM have a long list of approved CEC providers.
In many cases, CEC credits could be used towards both ACE and ACSM given how many different CEU programs each organization has approved, including popular certs such as ACE group fitness instructor.
If you plan to pursue specific add-on certifications after your CPT, then consider the cert whose organization offers those as additional specialties.
Nevertheless, both certifications have CEU offerings that cover the majority of specialties in the fitness industry such as group exercise , senior populations, and exercise physiologists.
ACE continuing education options include:
Overcoming the "I Hate Change" Mentality – 0.1 CEUs
Cardiovascular training for clients who have obesity – 0.2 CEUs
A Holistic Approach to Managing Diabetes – 0.1 CEUs
Training Youth Athletes – 0.1 CEUs
ACSM CEU courses include:
ACSM Certified Exercise Physiologist (ACSM Ep C)
ACSM Certified Clinical Exercise Physiologist (different from the above) (ACSM CEP)
ACSM Group Exercise Instructor
If price is an issue, there are many cheap CEUs for personal trainers that can keep you certified without breaking the bank.
For this review, I critically looked at the key areas covered in each fitness certification. I focused on the overall skillset needs for personal trainers and how each CPT stacks up in each skill.
I used my knowledge of the fitness industry, personal training, and individual certifications to analyze each certification for strengths and weaknesses.
Both ACE and ACSM are respected fitness certifications that will get you a job in most commercial gyms.
But when it comes to ACSM vs ACE personal trainer certification, which is the best personal training cert?
I personally think ACE is slightly better than ACSM, simply because it has a much better framework for programming and progression with the IFT® Model.
Furthermore, the ACE exercise library functions very well with the IFT® Model and allows you to develop the complete framework for your client's exercise program, select the best exercises, and then review the technique directly in the video.
With the IFT® Model and exercise library alone, you have the ability to customize and coach a massive range of exercise programs for clients of all goals and base fitness levels.
Unfortunately, the ACSM just does not provide this level of resource for the actual nitty-gritty skill of being a personal trainer.
Nevertheless, both certifications do a good job of covering the overall topics needed to start in the fitness industry, and each certification has its own weak points as well. Regardless of whether you select ACE or ACSM, you can be sure your career in the fitness industry is off to a great start!