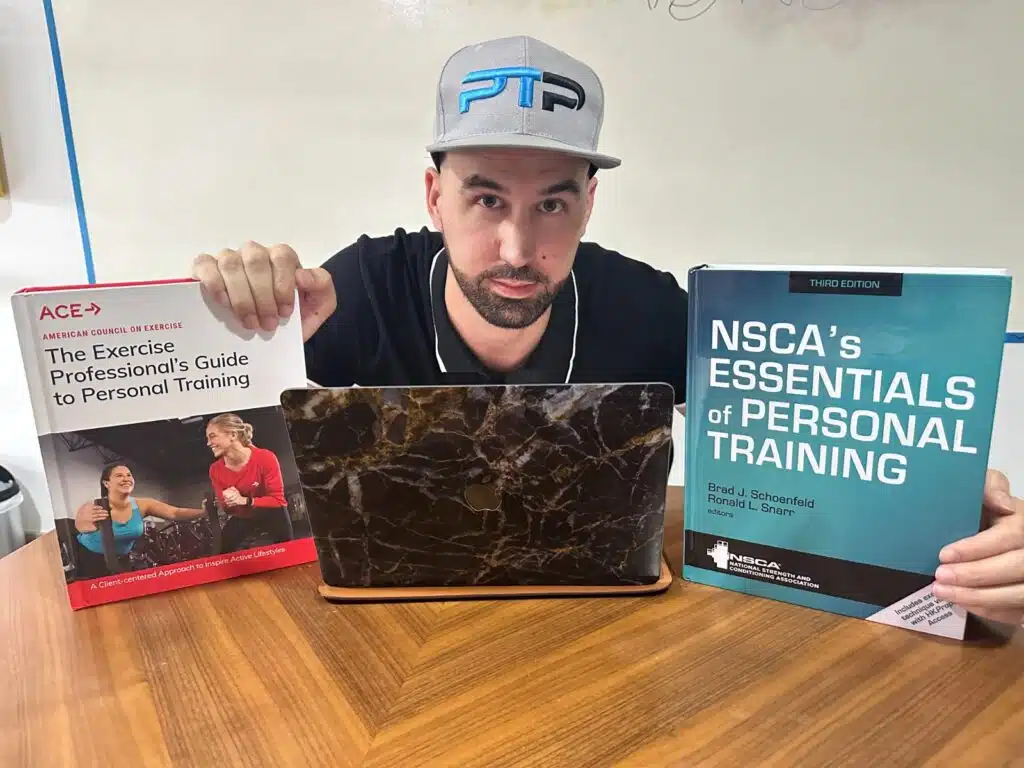 Welcome to the ultimate ACE vs NSCA shootout.
I write this review after taking both CPT certifications using my experience as a personal trainer for over ten years, using ACE and NSCA in my practice.
I also consulted with our full PTPioneer team, who are certified in both organizations as well as through most of the main fitness agencies.
I address the following key aspects of NSCA and ACE:
Topical info: comparison of pricing, packages, and prerequisites
NSCA vs ACE content deep dive: knowledge and skills
Exam difficulties, study material review
Pros and cons of each cert
If you are unsure where to start with your personal training certification, I highly advise you take this quiz to figure out your best bet regarding PT certifications.


Regardless, my ACE vs NSCA article will help you make the right choice for your fitness career.
Alright, let's dive in.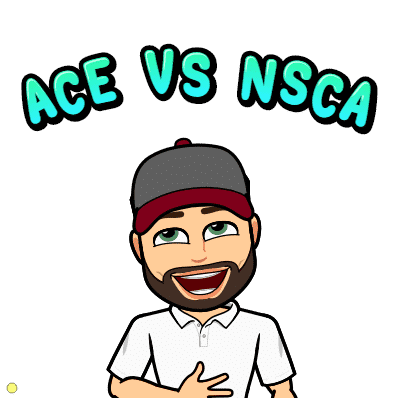 ACE vs NSCA: Quick Breakdown
CPT
ACSM vs ACE Quick Breakdown
Features
Price
ACE

One of the most popular and highly regarded certification providers in the world
A non-profit organization that drives many community-based projects
A good entry point for new, up-and-coming fitness professionals
NCCA accredited

View on the ACE website
NSCA

A well-established research and academic authority in health and fitness with a strong legacy
Considered the leader in strength and conditioning methodology
A good platform for seasoned professionals to expand their knowledge
One of the oldest certification providers

View on the NSCA website
Product
Exam cost
Exam cost
$849
$300 (Members) $435 (Non-members)
Study Material Cost
Study Material Cost
$849
$455 (Members) $511 (Non-members)
Exam Passing Score
Exam Pass Rate
Average Completion Time
Average Completion Time
3-6 Months
3-6 Months
What is ACE?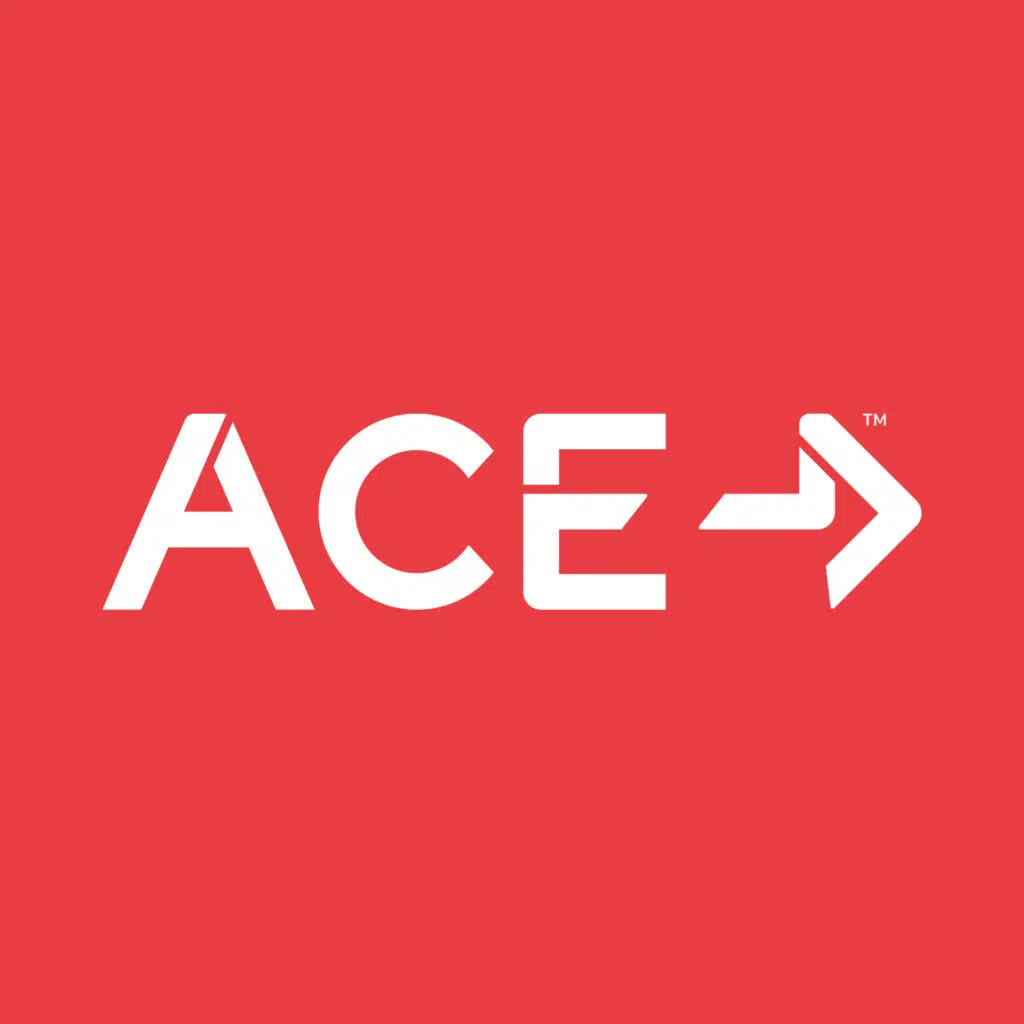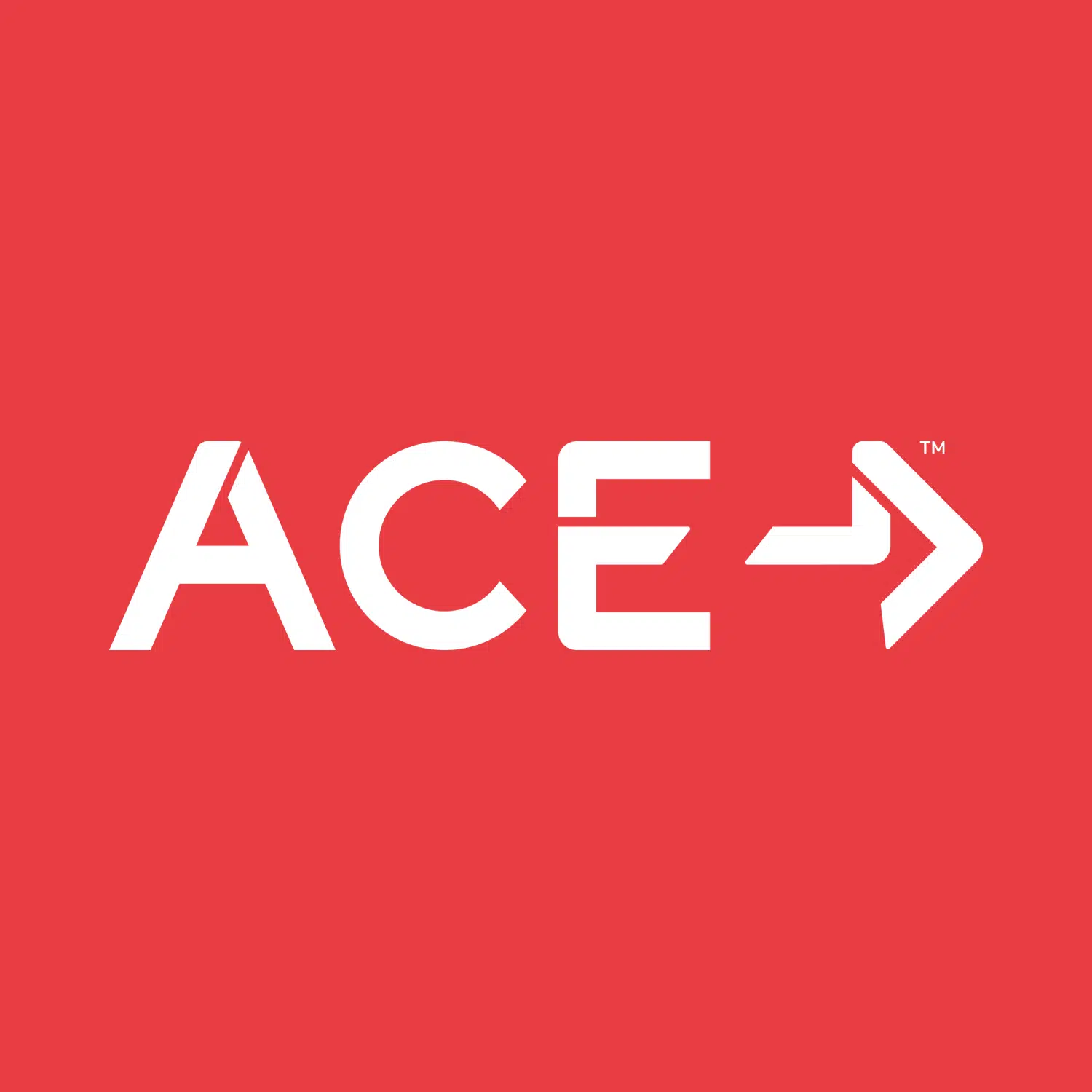 ACE is the American Council on Exercise. They are a stalwart in the health and fitness credentialing space and are considered one of the best personal trainer certification providers alongside names like NASM CPT and ISSA CPT.
If you want to become a certified personal trainer without experience, the ACE CPT will not disappoint you.
I highly recommend checking out my article covering the best personal trainer certifications for a deeper breakdown of the leading organizations in the fitness industry.
ACE was founded in 1985 and is a non-profit organization. Their primary focus is on improving public health by equipping fitness professionals with the right skills to deal with an ailing general population.
This mission is exemplified in their IFT model, short for integrated fitness training.
This is the main feature of ACE fitness certifications.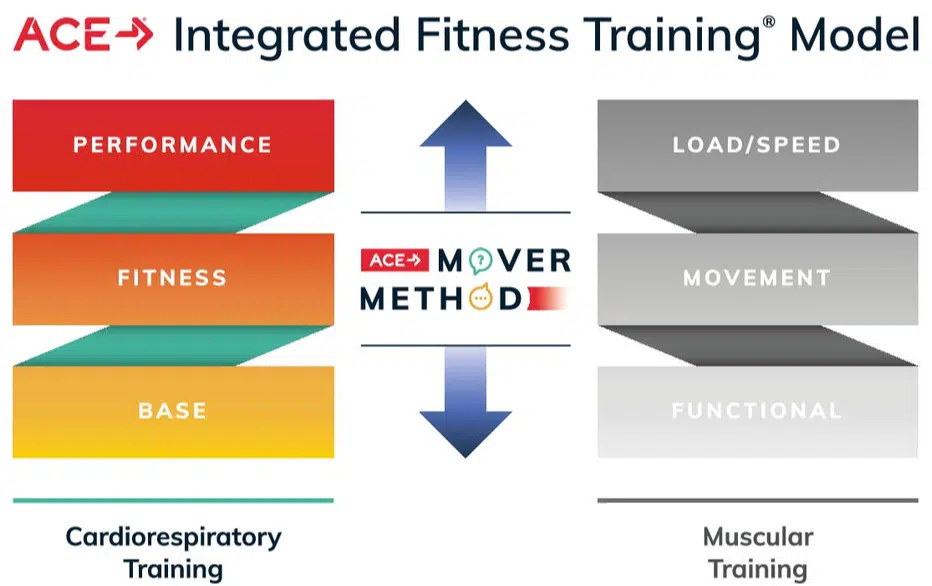 The ACE personal trainer certification is one of the most popular in the world, producing some of the best professionals with some of the highest personal trainer salary statistics.
What is NSCA?

NSCA stands for the National Strength and Conditioning Association.
They've been around since 1978, making them one of the oldest certification providers in the world, second only to ACSM.
They are also a nonprofit institute focused on improving academic knowledge of strength and conditioning related to sports science, sports coaching, and athletic performance.
NSCA's legacy has allowed them to build on a wealth of top-tier academic and scientific research, which they use to spearhead new areas of knowledge and skill in fitness instruction.
This is why NSCA has some of the best certification programs, including its certified PT course and the famous NSCA CSCS.
NSCA's CPT certification is ideal for beginners in the fitness world but caters better to seasoned professionals and those with a more profound academic background in sports and exercise science.
Both certs are accredited by National Commission for Certifying Agencies (NCCA) and are considered top tier with this accreditation.
Overall, these certifications are among the best personal trainer certifications in the fitness industry.
ACE vs NSCA: popularity and recognition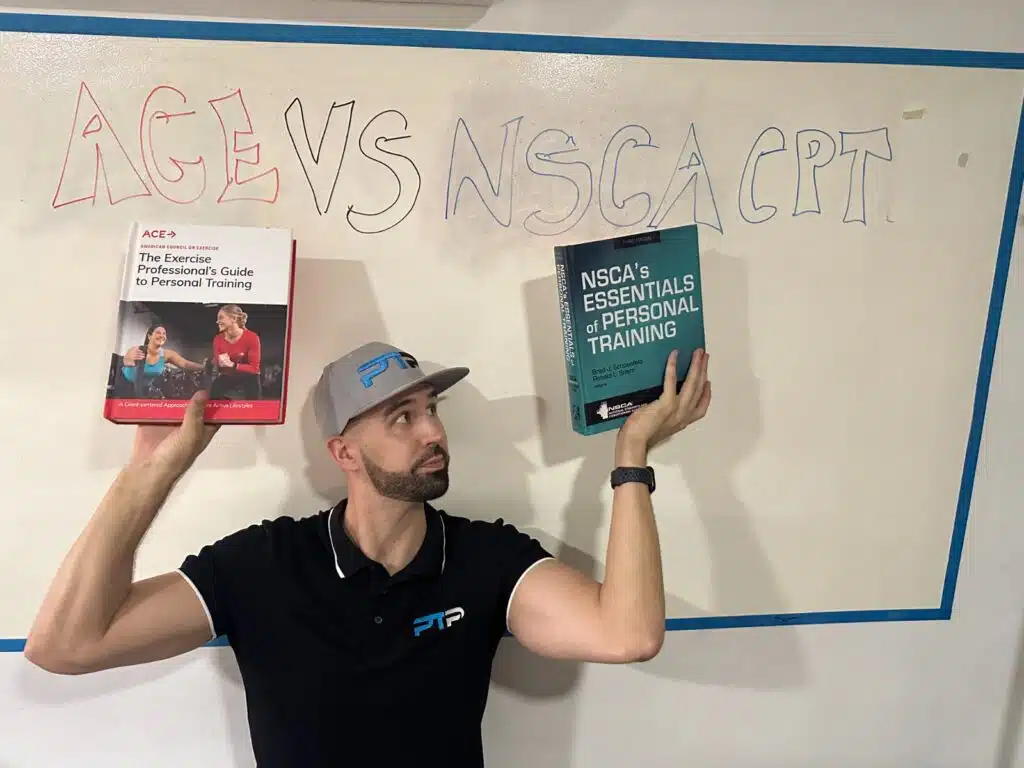 In this section, we will look at how popular and well regarded the different certifications are when becoming a personal trainer.
This will allow you to choose better based on pre-selection bias, where popularity with previous candidates is concerned, and based on industry preferred qualifications.
ACE
ACE is one of the most popular certifications amongst candidates, rivaled only by NASM and ISSA regarding popularity statistics.
They have become a household name regarding fitness credentials and are often on the tips of many tongues when any discussion of certifications crops up.
As for industry recognition, ACE holds plenty of sway in the fitness world globally and is almost universally accepted wherever positions for personal trainers are open.
When asking which gyms accept which personal training certifications, ACE is almost unanimous.
This recognition is possibly why ACE is so popular with prospective candidates, since they recognize acceptance in the industry and the associated career prospects.
NSCA
NSCA is popular amongst fitness and sports industry professionals owing to its legacy and depth of academic quality.
The general fitness crowd is far less known and less popular with new and prospective trainers.
That's probably because it is so specialized and geared towards a more serious, seasoned conditioning specialist crowd.
For this reason, it is very highly regarded as a leader within the industry and academic spheres of professional exercise science.
That means although it's less popular from a general or mainstream perspective, it still has a high degree of acceptance within the pillars of the fitness community.
In fact, NSCA can be considered a more prestigious cert with an honored heritage that gives a sense of authority.
Popularity verdict
ACE has not been around for quite as long as the NSCA certification, but it certainly holds its own in terms of popularity and industry recognition.
Like the NSCA certification, ACE will be recognized by any employer you want to work with within the United States, Europe, and other parts of the world.
There is only one other certificate that is recognized in Europe as well: the NASM CPT certification, the National Academy of Sports Medicine.
According to ACE's website data, they have certified over 75,000 candidates with the ACE personal training certification, making some consider it to be the best place to get personal training certifications.
Pros and cons of NSCA vs ACE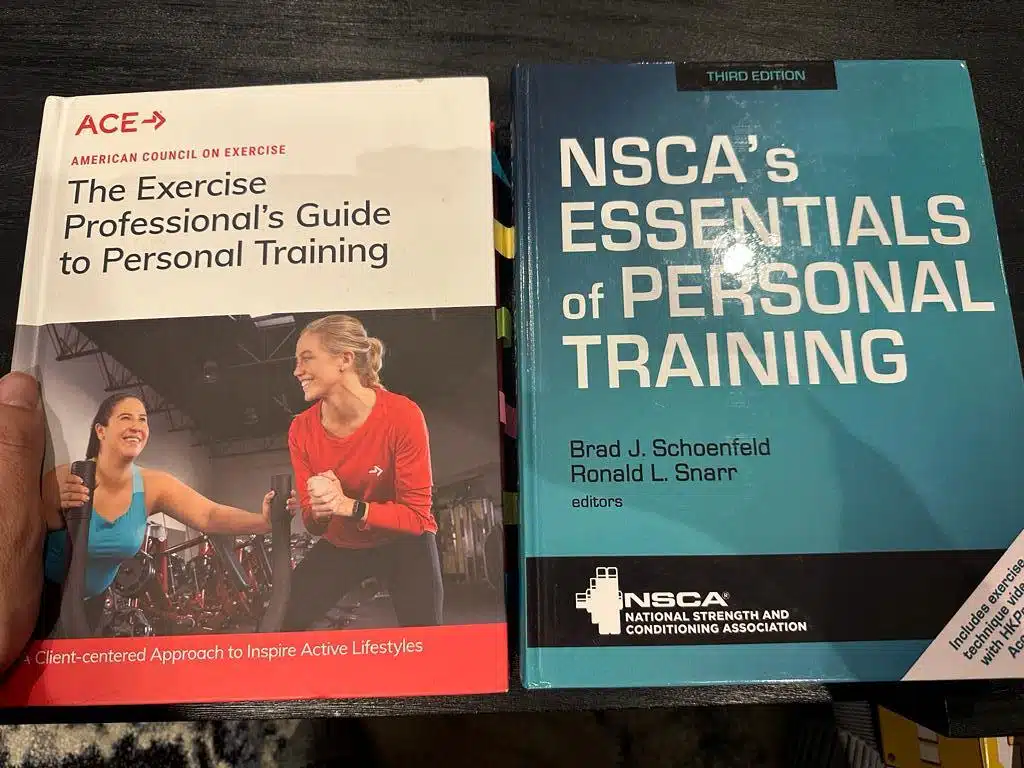 As you will learn from the trove of articles I've written on being a successful personal trainer and all the relevant academic options, each certifying agency has its own flavor.
That is to say; both CPTs have a definable niche or area of focus.
It's important to factor this in when deciding on a qualification provider because each PT will have areas they are more passionate about practicing in.
Therefore, you should ideally enroll in a cert program that expands on your passion and practice preference.
So, with that said, let's take a look at what each fitness certificate does well and what they lack. 
ACE-CPT
As I already mentioned, ACE's mission is to improve public health in a country and a world where health statistics paint a somewhat gloomy picture of modern populations.
The surge in obesity and metabolic diseases continues to be a source of concern due to the increasingly sedentary lifestyles of modern society.
Exclusive PTP CPT Offers



Gold Standard Cert

Most Popular Cert

Best Study Materials

A Good Option

A Good Option

Best CPT for you?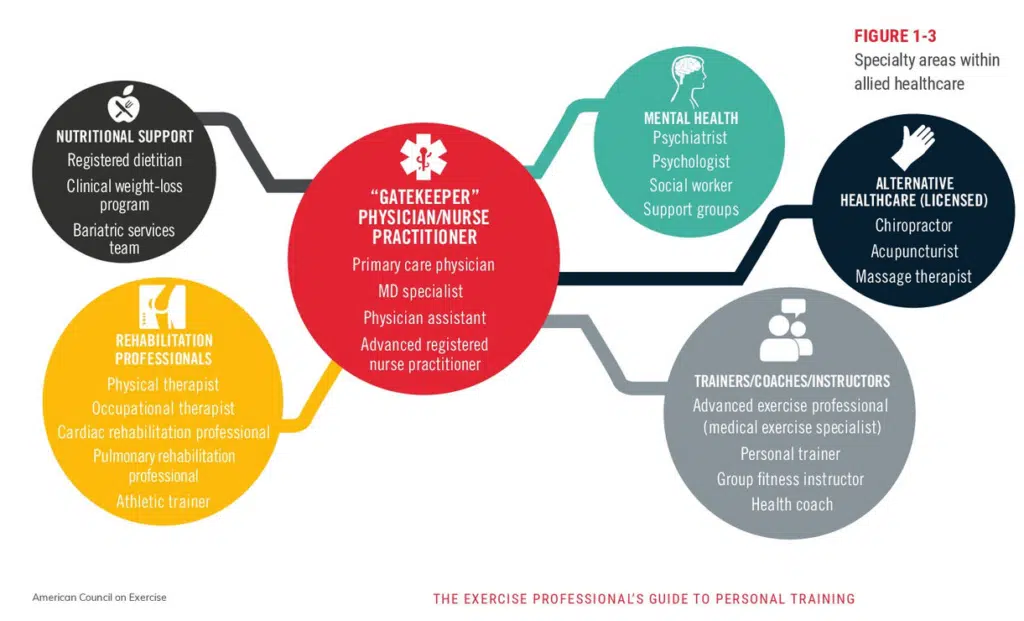 This, coupled with a more calorically dense and less nutritious diet, has led to a health crisis that has never been seen in human history.
In light of this, ACE's training certification programs, such as their PT certification, health coaching certification, and certified nutrition coaching program, focus on improving quality of life and optimizing health within the general population.
That means many of the principles and concepts outlined in the ACE CPT curriculum fall within the general category, thus imparting candidates with an all-rounder approach to fitness instruction, allowing them to innovate and get creative with their exercises and workouts.
Despite this, ACE does touch on special populations training.
ACE leads this initiative with its IFT model.
The Integrated Fitness training model is a fitness training methodology based on the core principles of basic human movement.
By tackling fitness in phases that go from fundamental function and basic health all the way up to optimized performance.
This is one of the strong aspects of ACE training programs.
On the negative side, ACE doesn't give you as much detail when it comes to some of the more nuanced exercise science concepts, like periodization, or biomechanics.
NSCA-CPT
If the name doesn't already indicate the area of focus NSCA takes, then allow me to explain in detail.
Being an organization with certified strength and conditioning as its calling card, NSCA takes on the mantle of an athletic performance-focused organization.
Sports and athletic activity play a big role in modern culture, with millions of careers and the healthy development of the youth relying on the correct deployment of sports science principles.
One of the cornerstones of sports performance is strength and conditioning, and one of the best strength and conditioning certification providers is NSCA.
While skills and talent shape the athlete, strength, and conditioning hold them steady, ensuring progress and longevity.
But strength and conditioning aren't just crucial on the sports field. From a generalist perspective, they are also important for people who need to correct biomechanical deficiencies and help with injury and disease recovery.
This is why NSCA is a great platform for developing your personal training business, such as building your own personal training studio.
The NSCA CPT overall contains excellent information on how the body works and adapts to exercise, basic training concepts, periodization, and exercise technique.
The main drawbacks to the NSCA training program come from the fact that there is so much material that if you're newer to fitness it may be hard to parse through it all and create a framework for your own training.
NSCA also doesn't give you much when it comes to business skills training besides a vague mention in one of the appendixes of their textbook. 
NSCA and ACE packages and study materials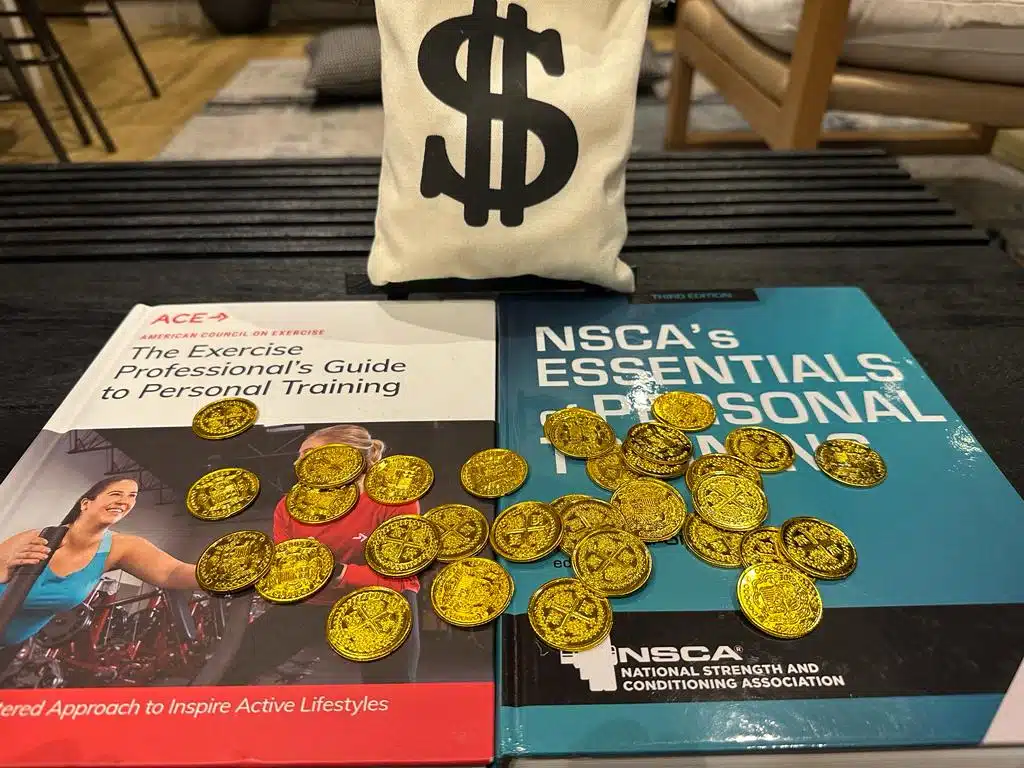 When deciding between fitness trainer certs, the cost is king.
The more money you save when getting certified, the more you can invest in start-up capital for opening your own fitness studio, for example.
Along with other essential factors, what you'll end up paying influences your choice.
After all, money is a finite resource for most, especially those at the genesis of their careers, and added to that. Cost needs to match the value proposition as closely as possible.
So to line up cost with exam prep value, let's look at how much each certification costs against what is on offer.
ACE Certification cost and materials
Like many of its contemporaries, ACE offers a range of study packages for fitness instructors, each priced according to the study materials.
There are 3 packages: the Basic package, the Plus package, and the Advantage.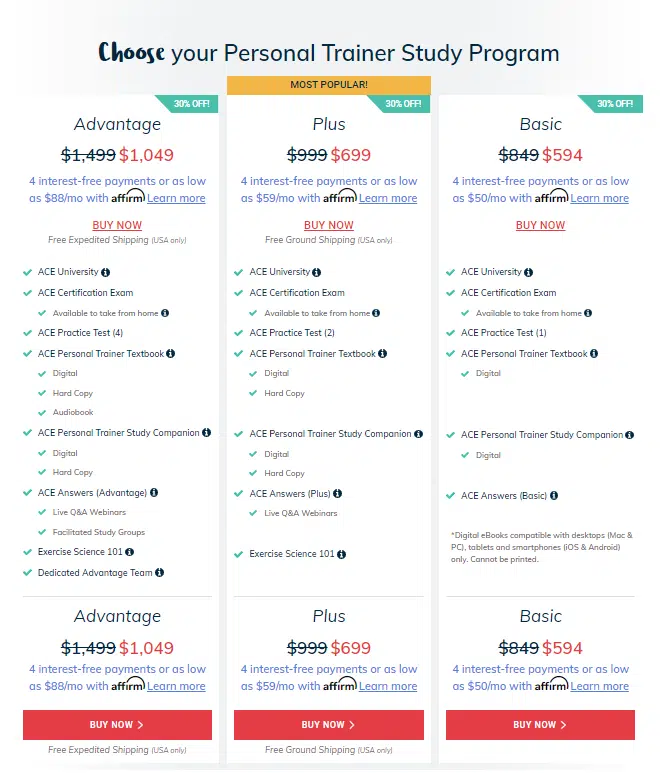 The Basic package offers the bare minimum in terms of practical study materials. It includes:
1 ACE Practice Exam
ACE Answers (Basic)
ACE Certification Exam
ACE Personal Trainer Study Companion
ACE Personal Trainer Textbook
ACE University
The Plus package is a well-rounded offering and is considered the most popular choice for first-time candidates.
It includes:
2 ACE Practice Exams
ACE Answers (Plus)
ACE Certification Exam
ACE Personal Trainer Study Companion
ACE Personal Trainer Textbook
ACE University
ACE Exercise Science 101
Finally, the Advantage package comes with everything the previous two have, along with some extra bells and whistles such as:
4 ACE Practice Exams
ACE Answers (Advantage)
ACE Certification Exam
ACE Personal Trainer Study Companion
ACE Personal Trainer Textbook
ACE University
ACE Exercise Science 101
Dedicated Advantage Team
Overall, the only benefit of purchasing the Advantage package is a few extra practice tests and access to the advantage team.
The Basic, Plus, and Advantage cost $489, $574, and $864, respectively, although these prices do go up or down periodically.
If you strongly consider ACE as an option, take advantage of my free ACE CPT Study Guide to kickstart your ACE exam prep without spending a dime.
While ACE has some great options for robust study packages, my students highly recommend the Trainer Academy ACE MVP CPT Prep Course for an extra edge.
Of course, you always have the option to purchase materials directly from the ACE organization itself.
NSCA Certification cost and materials
Just like ACE trainer certifications, the NSCA certification comes with three package options with different study material densities to help you take the steps toward becoming a certified trainer.
The packages are:
NSCA-CPT Essential Package
NSCA-CPT Essential Plus Package
NSCA-CPT Digital Package
The Digital package is designed for the experienced fitness scholar who doesn't need any hand-holding and includes:
Study Guide
Over 200 digital practice questions
The Essential package resources are designed for adept fitness professionals looking for some basic study guidance; they includes:
Essentials of Personal Training course textbook
Study Guide
Over 200 digital practice questions
Finally, the Essential Plus package is an all-inclusive study suite that is the best training package for first-timers and newcomers to the world of exercise science academia. It includes:
Essentials of Personal Training course textbook
Exercise Technique Manual
Study Guide
Over 200 digital practice questions
And more
An important thing to remember when considering the package options from the NSCA CPT is that they are to be purchased separately from your exam registration, unlike ACE, which includes the final exam in your study package purchase.
Additionally, the cost of everything you purchase from NSCA depends on your membership status.
Members pay less than non-members, so let's see how costs break down.
First, I'll show you how costs look if you're not a member:
NSCA CPT exam cost: $435
NSCA-CPT Essential Package: $314.45
NSCA-CPT Essential Plus Package: $541.50
NSCA-CPT Digital Package: $201.40
For members, the price is as follows:
Exam registration: $300
NSCA-CPT Essential Package: $255.55
NSCA-CPT Essential Plus Package: $479.75
NSCA-CPT Digital Package: $152
As you can see, being a member cuts costs significantly and helps you save money while also accessing various annual benefits.
So is NSCA membership worth it, or is it just a way to score discounts?
Firstly, what does a membership give you?
Exclusive PTP CPT Offers



Gold Standard Cert

Most Popular Cert

Best Study Materials

A Good Option

A Good Option

Best CPT for you?

There are 3 membership plans available. Those are:
Student Membership: $70.00
Professional Membership: $130.00
NSCA-CPT Digital Package: $299.17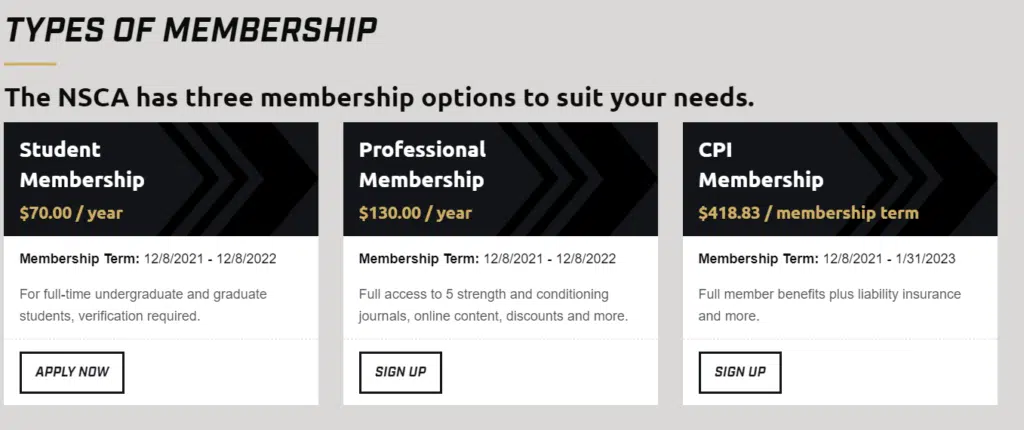 Both the student and professional memberships are a one-year subscription, while the NSCA-CPT Digital Package lasts a full year and up to the end of January in the subsequent year.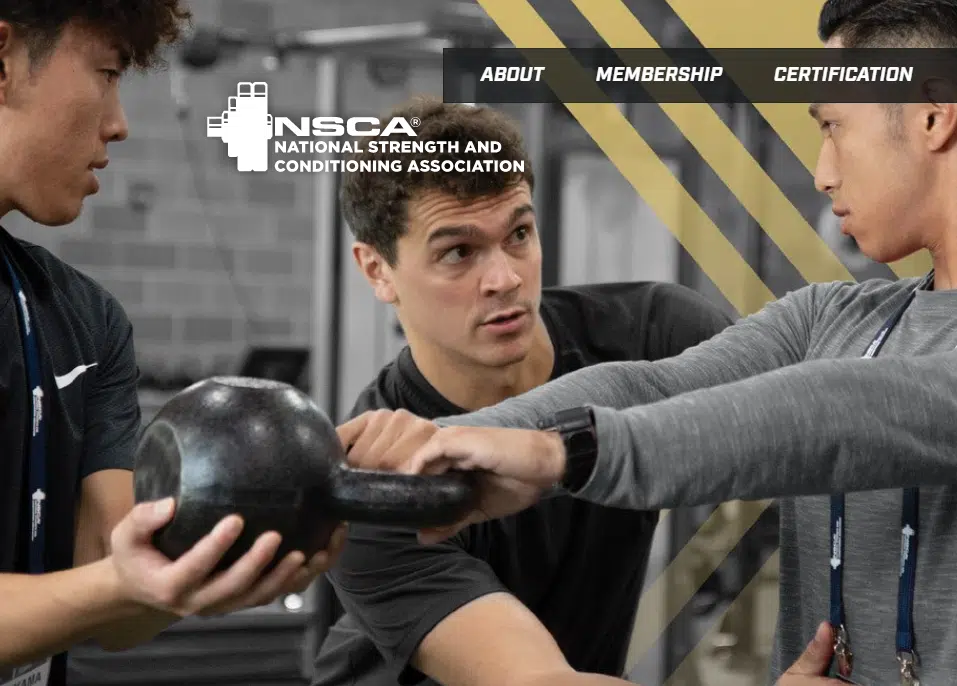 My verdict: the NSCA personal trainer membership is worth it, considering the benefits and the fact that the membership term is quite substantial, running concurrently with your certified personal trainer course duration at the least.
So overall, while not the cheapest personal trainer certification, NSCA is a good bang for your buck.
For the record, you don't have to rely on the in-house options.
You can kickstart your studies before spending a dime by checking out my free NSCA CPT study guide and practice test.
For a more comprehensive third-party guide with flashcards, audio, and an exam pass guarantee, my students report a lot of success with the Trainer Academy NSCA CPT MVP Study Guide.
Of course, you are always free to purchase the full-price materials directly from NSCA.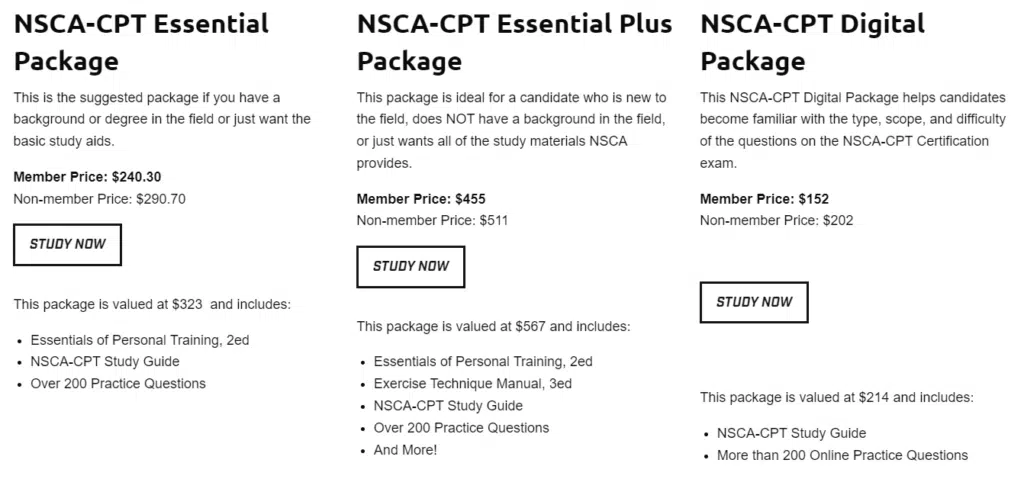 ACE and NSCA certification course layouts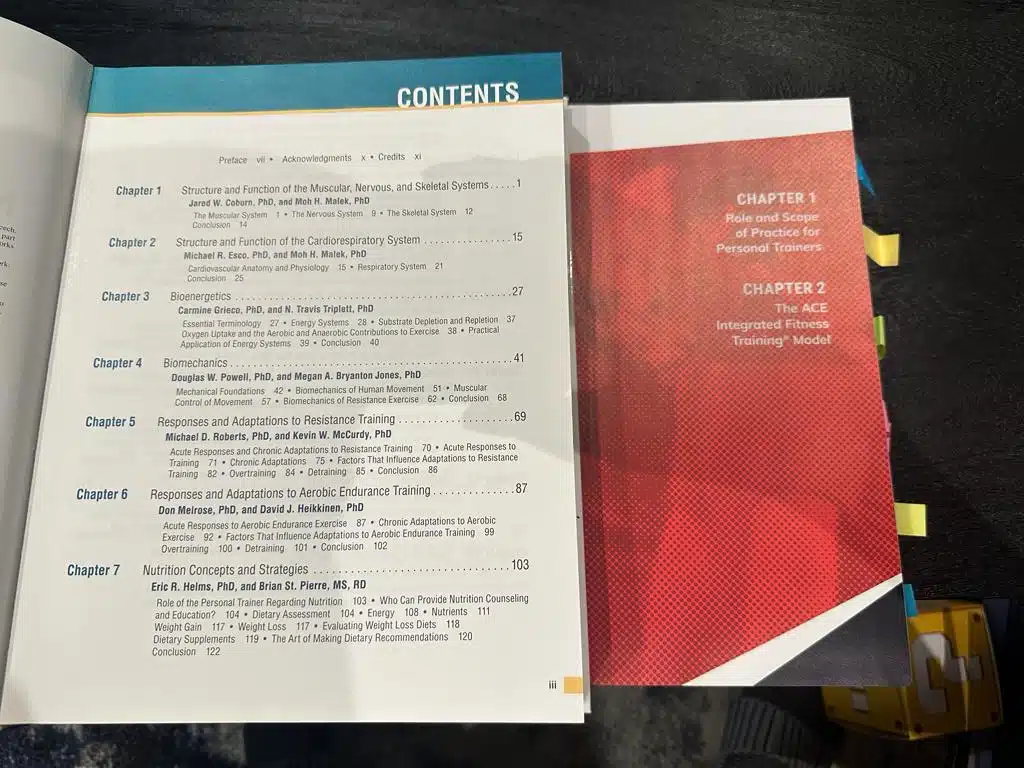 Let's take a look at all of the specific domains of content that these certifications.
The primary domains that I consider for these CPT certifications will be Exercise Science, Behavioral Coaching, Client Health Screening, Program Design, Resistance Training, Aerobic Training, Special Populations, and Nutrition.
Exercise Science Foundations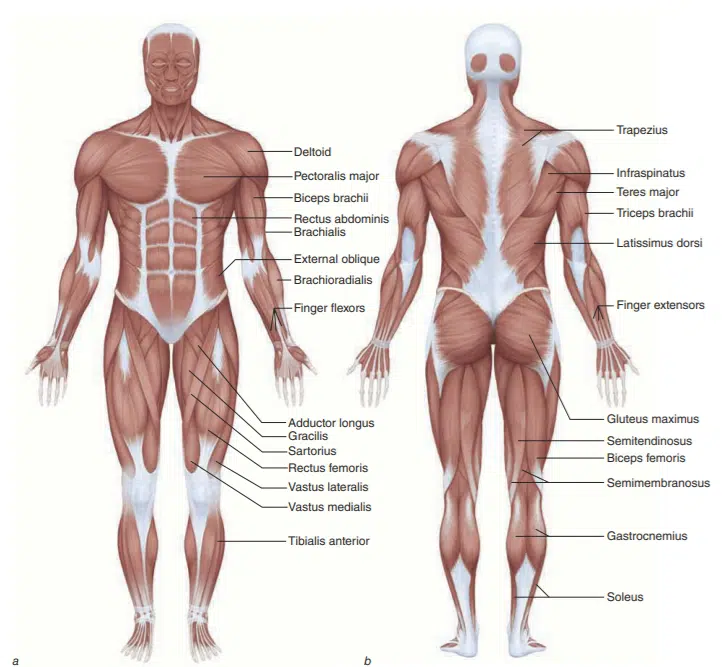 Both NSCA and ACE cover the essentials of exercise science, which should be expected from these top-tier organizations.
The main topics in exercise science are covered on the page, such as biomechanics, bioenergetics, physiology, anatomy and more.
ACE handles these concepts within the same section as practical skills, which is my main complaint regarding this knowledge domain.
While this isn't that big of an issue, I feel that separating them flows better in terms of learning the knowledge and NSCA's content does give you more depth than ACE.
NSCA covers exercise science across eight chapters that comprise about a fifth of the text. This shows that this part receives great focus for future personal trainers.
NSCA has a slightly tougher exam process, so if you went with the NSCA CPT, I would focus more on this exercise science domain.
The basics of exercise are essential for personal trainers, and both of these organizations will do a great job teaching their learners. Still, NSCA ensures trainers know it is more critical by testing a bit more intensely.
NSCA wins out here. 
Behavioral Coaching
The topic of behavioral coaching is the catalyst to motivating your clients inside and outside the gym.
This domain sees a greater difference in quality and amount of focus placed on the CPT certifications from both organizations.
We will start with ACE, as their coverage is top of the line and not matched by many certifying organizations.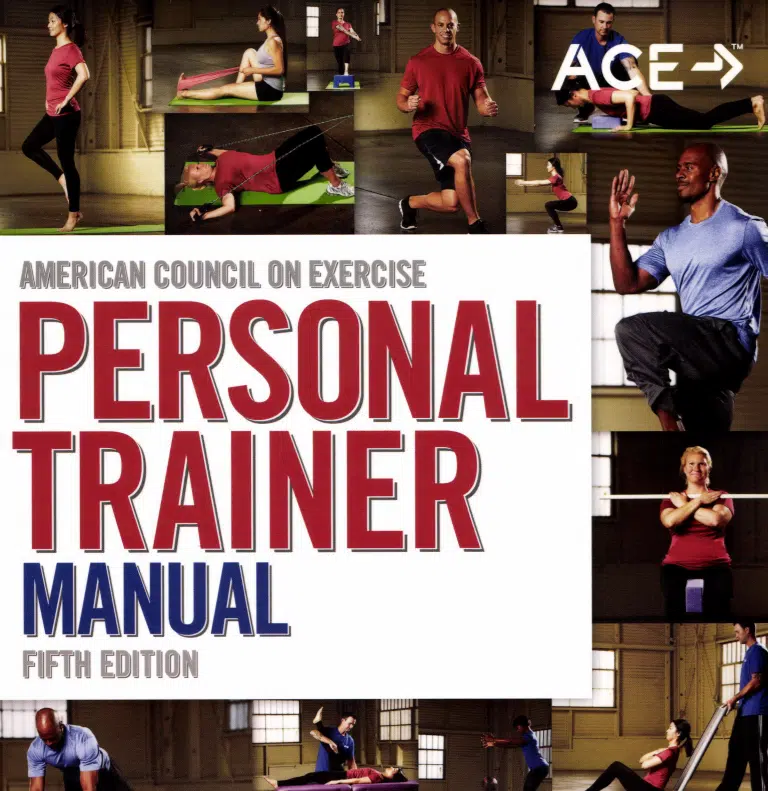 ACE implements an amazing Mover Method, which helps this domain stand a level above many CPT certifications, allowing for its implementation.
The Mover Method is a philosophical approach that believes healthy lifestyle behaviors begin with empowering clients to take on their personalized journey where they will achieve self-efficacy and achieve their goals.
As far as I'm concerned, this is one of a personal trainer's most valuable personality traits, motivating clients to train.
The Mover Method is a model that places them above NSCA when compared.
Regarding NSCA, the least valued domain is behavioral coaching. They put in enough to get by, but it definitely could improve in the future.
The behavioral coaching section connects closely with the following section on client screening, but lacks some basic behavioral coaching necessities like goal setting and coaching techniques.
Chapter 9 is the location of this information in the NSCA textbook, and it is just too bare to receive more praise.
ACE is the clear winner in behavior coaching with higher standards of content. 
Client Health Screening and Movement Screening
ACE and NSCA do an incredible job screening clients before and during their programs.
Health screening seems to be nearly standard across the board for all CPT certifications.
There will be inclusions of all basic risk screening and medical assessment that personal trainers need to go through with their clientele before implementing the standard programming tips for personal training.
Both organizations include many example forms to review and get a feel for all necessary questions to check off as you meet your client.
These sections should not be avoided in certifications as they are essential to making safe and effective individualized personal training programs.
Both certifications are great and at the top of the industry regarding movement screening, but NSCA might get a slight win.
Something NSCA is known for is its gold standard certification for strength and conditioning certification, the NSCA CSCS.
They definitely benefit from their CPT program and borrow some of the very detailed aspects from the CSCS.
Even when it comes to just the written aspects of the study programs, the NSCA is a bit more detailed and this helps the learner in the long run.
Both ACE and NSCA offer online study materials emphasizing these two areas, specifically the movement screening with video teaching.
Altogether, the slight edge leans toward NSCA as superior in screening clients.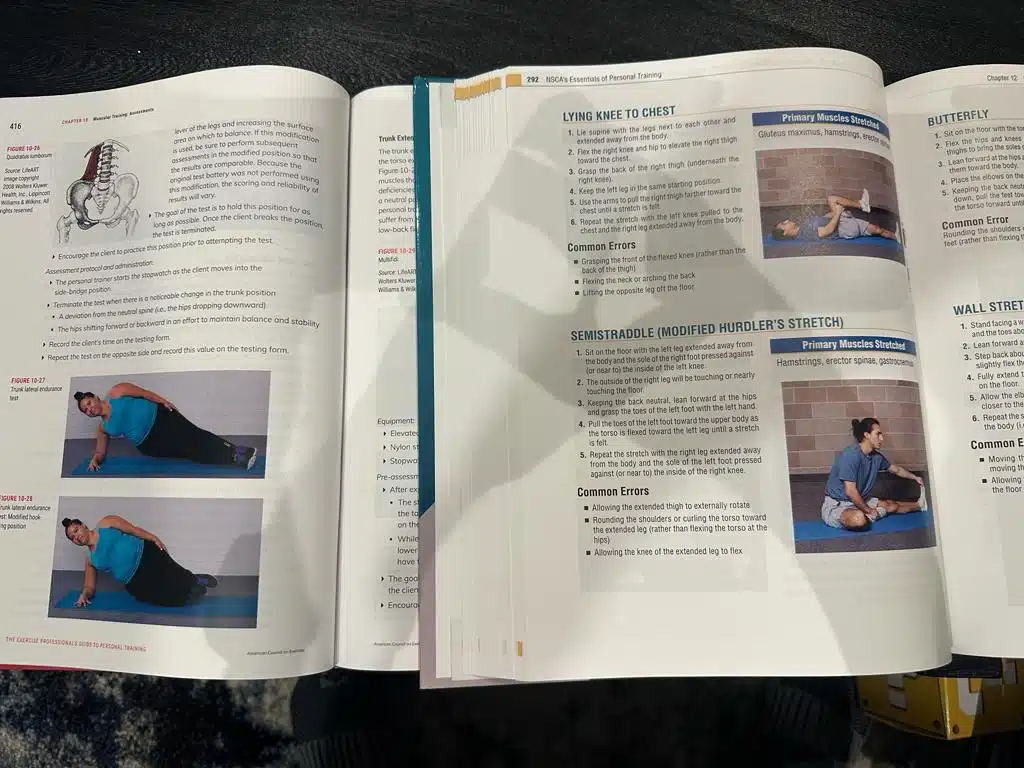 Program Design and Resistance / Aerobic Exercise Technique
ACE and NSCA place great importance and time into their chapters on program design for both of the primary modalities of training: Resistance and Aerobic Exercise.
These certifications cover resistance training techniques and program design although NSCA gives you a little more content about specific cardiovascular programming methods than ACE.
Both NSCA and ACE give you complete teachings in the principles of resistance training.
There is an emphasis placed on the types of training and the stages that clients need to pass through to benefit and progress in fitness properly.
ACE has the IFT model that they use to nail down this information, and NSCA does not have a model, but it still manages to perfect program design for any training style.
Both certifications even go as far as separating the general public from athletes, with more athletic focus found in the NSCA certification.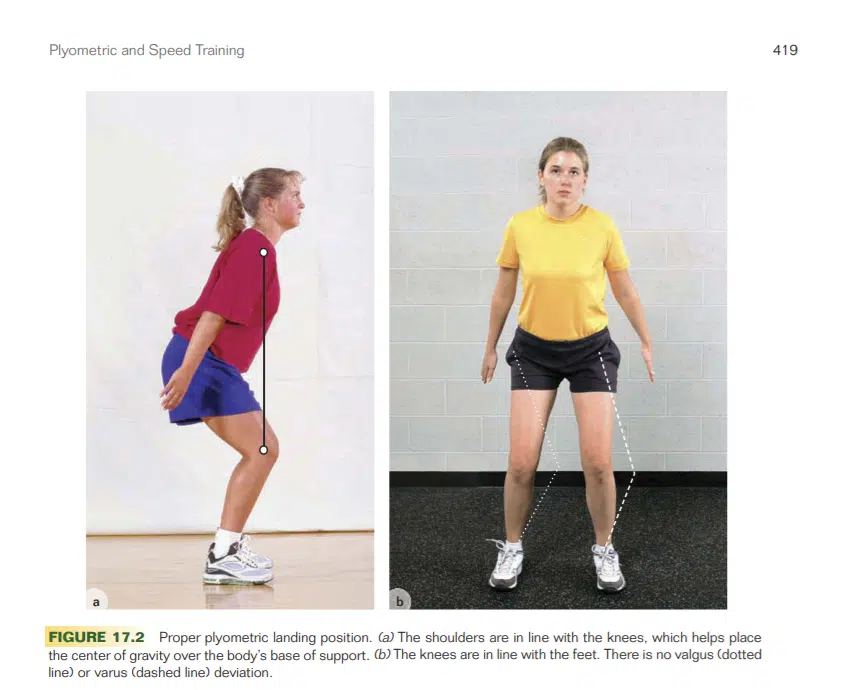 A difference maker would be whether or not someone primarily wishes to work with the general public or athletes. If a trainer wishes to work with more of the athletic population, then they would likely prefer the NSCA's coverage of this domain.
In fact, NSCA includes an entire chapter on training athletes versus normal population clients. 
Special Population training
The specific special populations that certifications will cover include groups like:
Clients with chronic ailments
Obese clients
Adolescents
Clients with disability
Clients with other long term injuries
This information proves essential for trainers to master making individualized detailed programs.
All certifications place importance on this knowledge domain, as it is vital to being a personal trainer.
Both ACE and NSCA devote multiple chapters to these special populations. They detail all of the issues and go through the many changes that should happen when designing a program specific to these clients.
I can't choose a certification that does better than the other when looking at these two excellent CPT certs.
Nutrition
Nutrition is another domain where these two certifications both do so well it would be hard to choose between them.
As you would expect, both these providers have to stand alone nutrition coaching certifications, which I suggest you tack on with your PT cert.
ACE and NSCA cover all of the basic nutrient information, metabolism of nutrients, supplementation, and more.
Other topics like hydration guidelines and diet tips also receive the right amount of focus.
Altogether, choosing between the two certifications is hard when we look at their well-covered CPT programs.
ACE possibly wins when we consider their coverage of behavioral coaching, but NSCA has a strong focus on athletes that could be better for coaches needing that.
For a deeper look at the content covered in each of these certifications, you can check out my in-depth ACE CPT review and NSCA CPT review among others. 
NSCA vs ACE prerequisites
The prerequisites for both exercise trainer certifications are pretty standard within the industry.
These requirements are:
Be 18 years of age or older
Hold a high school diploma or equivalent (GED)
Hold current and valid first responder (CPR and AED certification) certs
ACE vs NSCA salary
Ziprecruiter states that average ACE certified personal trainers make $53,838 per year while the average NSCA CPT income is $49,739.
Both these stats only give you an idea of what you might make as a trainer. There are so many other factors that go into your potential personal trainer salary.
Trainers with more experience typically make more and often your income will go up each year as you develop a larger client base and work hard towards making a living as a fitness professional.
Which exam is harder, NSCA or ACE
ACE Certification
The pass mark for the ACE exam demands a scaled score of 500 out of 800, which means answering 90 out of the 125 scored questions correctly, leading to a 72% pass mark.
The pass rate for ACE is about 70%, making it one of the easier exams on the spectrum.
The exam is structured on 150 multiple-choice questions plus a written section to be completed within three hours.
As mentioned, there are 125 scored questions, which means there are 25 experimental questions that don't count to your final score.
These questions are used to test their viability for future exams depending on the outcome of all candidates.
NSCA Certification
The NSCA personal training certification exam consists of 140 scored questions and 15 non-scored questions, giving you a total of 155 questions to complete.
Candidates will have 3 hours to complete the test, which demands a passing mark of 70% to be successful.
According to NSCA, 72% of test-takers passed the exam, meaning the NSCA pass rate slightly edges out ACE by a mere 2%.
In my opinion, this is surprising since NSCA is considered more academically robust and more of an entry barrier than ACE, especially when looking at other certifications it offers, such as the NSCA CSCS.
ACE and NSCA recertification
As for ACE continuing education options, you must submit 2.0 CEUs of continuing education credits every 2 years to maintain your cert with ACE.
To recertify for NSCA, you will need to submit 2.0 CEUs after every 3 year period from the initial certification.
Most certifications ask for renewal after just two years, so I guess that year's extra wiggle room is great.
CEUs can be earned by completing separate programs, workshops, and certifications. You can find some cheap CEUs for personal trainers.
Other offerings from NSCA and ACE
ACE has some great options in terms of other courses and programs that give you both CEUs and extra qualifications to add to your name.
ACE courses:
ACE Medical Exercise Specialist
NSCA certifications;
Certified Strength and Conditioning Specialist (CSCS)
Certified Performance and Sports Scientist (CPSS)
Certified Special Population Specialist (CSPS)
Tactical Strength and Conditioning Facilitator (TSAC-F)
NSCA vs ACE overall ratings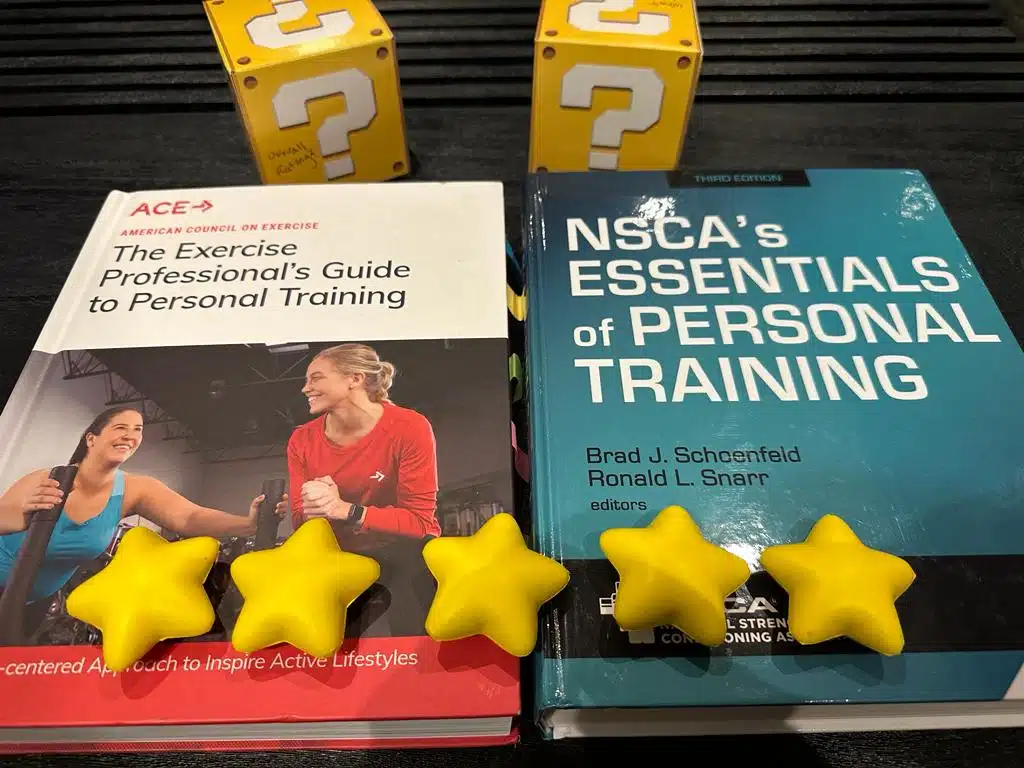 It's hard to say which cert has the best approach on how to be a good personal trainer because both are well regarded and accepted in the fitness community.
The popularity metric, I feel, is irrelevant when debating quality and industry approval, so that won't be the basis of my final verdict.
It really all boils down to two things: what sort of personal trainer you want to be, and how much you are willing to pay.
If price is an issue, NSCA is your best option.
Both its cheapest and most expensive options are better deals than the corresponding cheapest and priciest ACE certification cost options.
If you want to be a strength training, sports, or S&C specialist with good program design, again, NSCA is your best bet, but if you want to have a well-rounded approach and a better personal training business acumen, you're best off with ACE.
So, when asking which is the best personal trainer certification, the question really is, which is the best personal training certification for you?
Overall, both have an amazing curriculum and are worthy of their respective reputations, but as a seasoned fitness industry veteran, my bias lies with NSCA.
Frequently asked questions (FAQs)
How does ACE stack up against NSCA?
ACE will be the overall favorite certification for people who wish to get their CPT. Still, if you wish to further your career in athletes' strength and conditioning, we would consider shifting toward NSCA, which is the gold standard for that arena.
Is Personal Training with a credential from the ACE or NSCA organizations worth it?
Yes, personal training is an excellent field to get into at the moment. It is highly recommended that you choose a certification from a respected organization like these two.
Do you need a degree to become a Personal Trainer?
Almost anyone who works hard can become a trainer. You do not need a degree to become a personal trainer, but more education will only help a resume to shine even more.
What is the job outlook for Personal Training?
What other certifications exist from ACE and NSCA?
There are many certifications from these two organizations, like the:
– Group Fitness / Group Exercise
– Senior Fitness
– Health Coach