Welcome to the ultimate NASM Senior Fitness Specialist certification review.
It will open your eyes to the following:
I'll tap into all I've learned in my 10+ years of using the certification to help you get a good grasp.
Let's review the NASM Senior Fitness Specialist certification.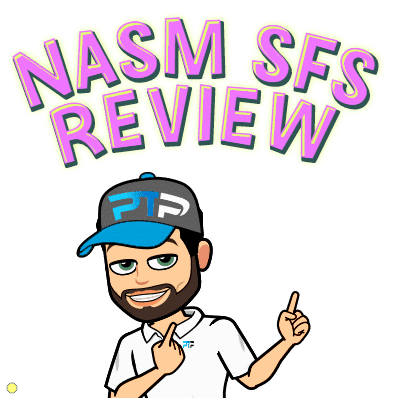 Introduction to NASM SFS
You'll learn all about the SFS (Senior fitness specialist) certification from NASM in this article.
By the end, you will know precisely whether or not this certification is something you want to pursue.
I also suggest checking out other advanced NASM CPT certifications as well as the top corrective exercise certifications as this information is crucial for senior population training.
Let's get right into it and stop wasting time!
Another great type of certification for working with seniors is a corrective exercise certification.
Take the quiz here to find out which corrective exercise certification would be the best option for you.
The menu at the top of this page will answer any question related to personal training certification that you have.
If you have any questions, don't hesitate to leave me a comment here (I'll respond within 24 hours).
Also, visit the home page for the most recent and popular articles.
If you have lots of elderly clients, this may be a good option for you.
Exclusive PTP CPT Offers



Gold Standard Cert

Most Popular Cert

Best Study Materials

A Good Option

A Good Option

Best CPT for you?

It is also a great complementary certification for the NASM CES (corrective exercise specialist) certification because a lot of older adults have muscular imbalances that need to be treated.
One of the best habits any senior can develop is to exercise frequently.
Most individuals have no idea what to do when they start exercising, and that is our job as personal trainers to guide them in the right direction.
There are many benefits of exercise for older adults.
Balance training is essential so that you can avoid falling and injuring yourself.
As we age our bone density decreases and it has been proven that resistance training is crucial for maintaining that bone density and preventing osteoporosis.
As personal trainers, it is our responsibility to improve clients' balance, stability, and strength for them to live healthily for many years to come.
That is one of the main reasons why I became a personal trainer!
The importance of exercise for seniors cannot be over-emphasized, given the benefits of exercise for older adults.
Becoming a certified personal trainer for seniors' fitness classes will also boost your earnings.
An important part of senior exercise ideas is inculcating fitness nutrition with exercise for the elderly to bring about a complete behavior change.
Let's look at some of the things you'll learn from the NASM senior fitness specialist certification!
Check out the NASM website for more information and current prices on the senior fitness training certification after the review!
Exclusive PTP CPT Offers



Gold Standard Cert

Most Popular Cert

Best Study Materials

A Good Option

A Good Option

Best CPT for you?

Here is what you will get out of the SFS certification
You will learn how to reach out to elderly clients and show them how you can help them with your newly learned knowledge
You will become an expert at designing exercise routines specifically for elderly individuals using NASM's optimum fitness training model.
You'll also be able to reap the benefits by working the same hours as retired individuals
You'll learn all about the risks of falling and how to prevent them for your elderly clients
You'll understand regular medical conditions for elderly individuals and the limitations that they will have during training sessions
You will gain an understanding of core training techniques, balance, and flexibility for elderly individuals
You will be able to address the psychological as well as physiological requirements for your elderly clients
You will learn the right way to do fitness assessments for elderly individuals
Here is everything that is included in the NASM SFS Cert!
One of the best things I like about the senior fitness specialist certification from NASM is that all of their study materials are available online from their website.
As of the time of writing this article, the senior fitness certification course costs $199.
This includes a downloadable version of their textbook, free online quizzes, a programming manual, and an online exercise library specially designed for seniors exercise programs.
I like having all of my study materials on my tablet as well as other training software because it makes everything much more accessible.
It is excellent having downloadable digital textbooks is that if you have a smartphone or tablet, you can load it up and carry it with you anywhere you want.
You can cram a mini-study session wherever you are!
This elderly fitness certification will fulfill most certifying agencies continuing education requirements such as ACE and NASM.
I tried to find online the time that you need to take the certification exam after purchasing the SFS but I could not.
Most NASM preferred certifications give you a year from the time that you are buying it, so that is my guess with this certification as well.
Once you are ready to take the exam, it is as comfortable as hopping on the website and taking it.
You are not required to go into a test-taking facility like the majority of their advanced certifications or their general CPT.
NASM makes it pretty easy for you to get certified as a senior fitness trainer because their curriculum is excellent.
Conclusion on the NASM Senior Fitness Specialist (SFS) certification
Right now is a great time to start specializing in the elderly population.
The baby boomer generation is getting to the age where they are required to start exercising to stay healthy.
Group fitness classes for senior exercise are becoming very popular because they help in achieving fitness goals, weight loss, and corrective exercise among the elderly.
This is also the majority of individuals that are purchasing personal training so it can significantly increase your personal training salary!
Not only do they have the time for training because they are most likely retired, but they also have the money to spend!
I love working with my elderly clients!
By getting the certification, you can show them that you are the right personal trainer with the right skills set to help them achieve their goals.
If you are in need of some continuing education credits, I would recommend this certification to fulfill them!
Having a personal trainer certification alone is not enough as fitness professionals, you need other fitness certifications to become an exercise specialist.
Or if you do not yet have the NASM certification as your general certification (link to the site), I suggest that as well!
You open up a vast market for yourself as a personal trainer for older adults and learn valuable information as well.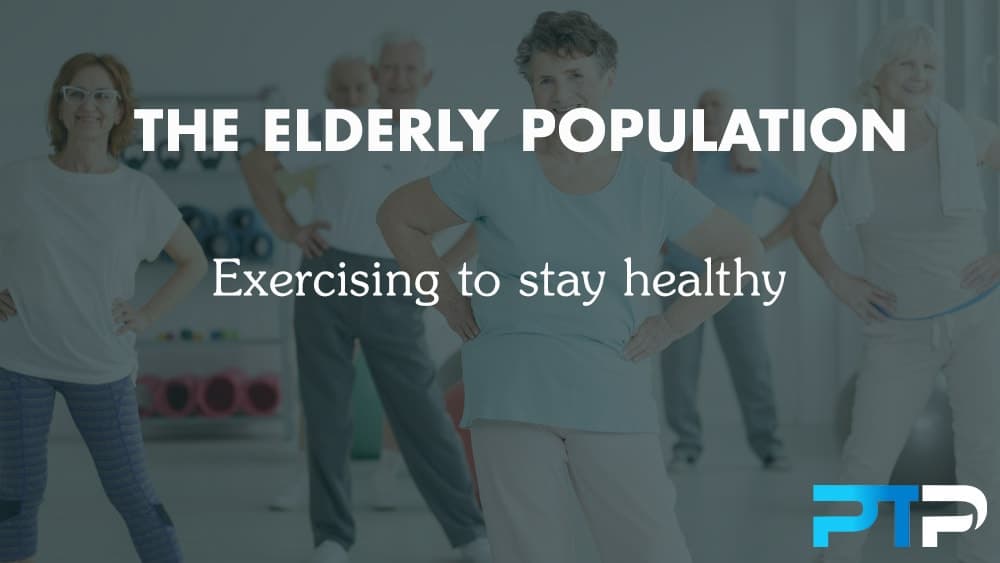 Another certification that goes well with the senior fitness specialist is the ACE health coach certification because it is all about habit development!
You should check out my article on how to become a health coach!
I hope you liked my article on the NASM senior fitness specialist, please share this using one of the social media buttons or tell your friends and family about it!
Leave me a comment down below in time in which you think! Happy personal training!