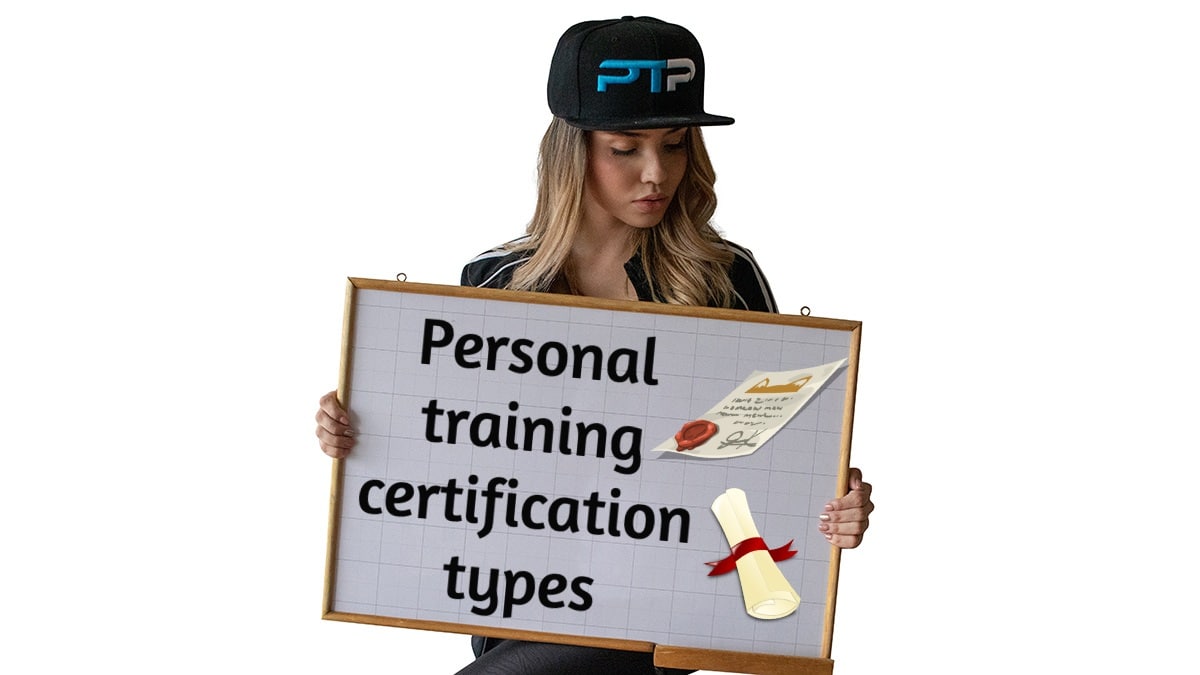 Hey everybody, Coach Tyler here and welcome to my article on the various personal training certification types. It's a question that I get asked often, so, What are the differences between the various personal trainer certification types?
And it's a tough one to answer because each person is different. Someone might already be involved in the fitness world and looking for a change, or perhaps, you are just starting out and want to break into personal training.
So I thought it best to make a comprehensive guide of all the personal training certification types. In that way, you can look at each different types of fitness certifications and then make a more informed decision as to which area you think it would be best for you to specialize in.
And there are plenty of types of personal training certifications to look at including:
General personal training certifications
Corrective exercise certifications
Strength and conditioning certifications
Group exercise certifications
Specialist certifications (bodybuilding, weight loss)
And many more
To start off, we are going to look at general personal training certifications first.
I highly recommend that you take the quiz to find out which personal training certification is the right one for you.


The menu at the top of this page will answer any question related to your personal training. If you have any questions, don't hesitate to leave me a comment here (I'll respond within 24 hours). Also, visit the home page for the most recent and popular articles.
General Personal Training Certification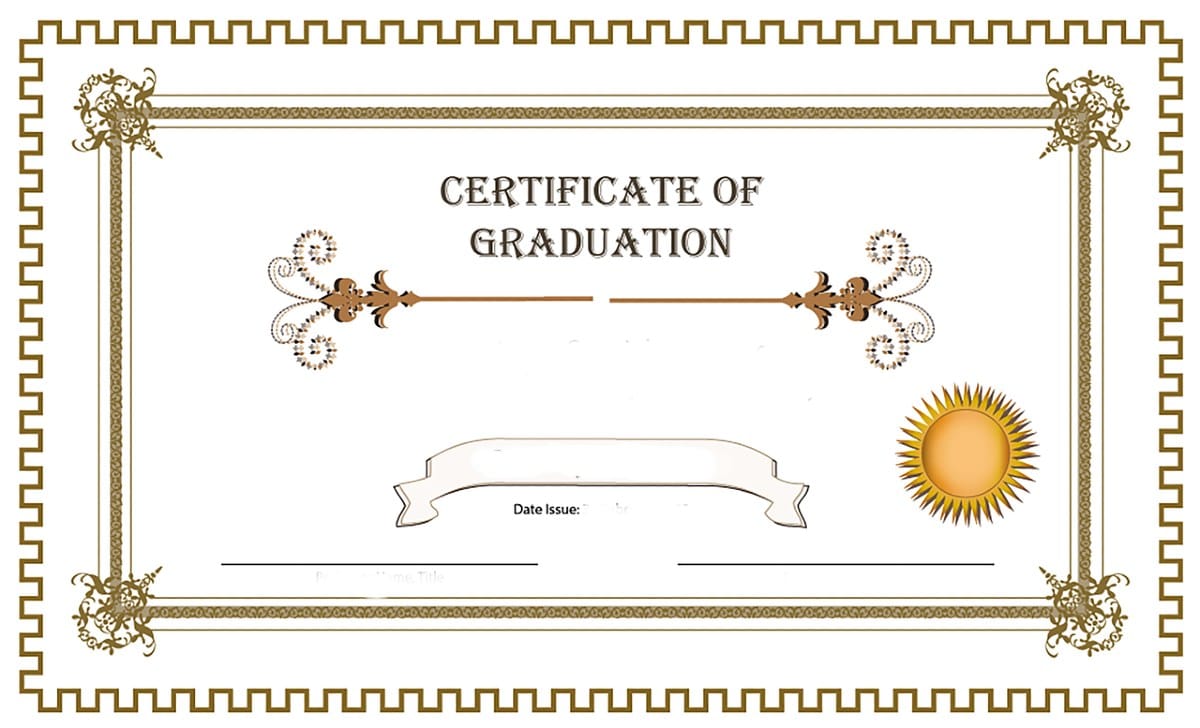 For most of you, the entry point into the world of fitness will come through getting accredited as a personal trainer through one of the many certifications that are on offer. These can be obtained from various organizations but I would recommend going with one of these five, which I believe are the best. Make sure to check on my article that compares all five of these in-depth.
American College of Sports Medicine (ACSM)
American Council on Exercise (ACE)
National Strength and Conditioning Association (NSCA)
National Academy of Sports Medicine (NASM)
International Sports Sciences Association (ISSA)
Let's take a little look at each type of fitness certifications turn, so that you have a better idea as to what they are all about.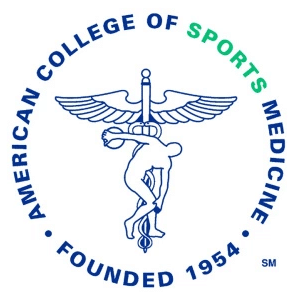 ACSM has been providing training for personal trainers since 1954! So they certainly know their stuff. And thanks to that, the CPT certification from ACSM is well recognized throughout the industry.
That said, it does aim itself more towards the corrective exercise niche of personal training, so if you are thinking of working in a medical facility or perhaps a wellness center, this is the accreditation you are looking for.
Take note, in terms of study material, the ACSM CPT course doesn't have as much as offered by other certification organizations. And unlike the others, their textbook only comes in a hardcopy, there is no eBook. You will have to ensure you are well prepared when you undertake the exam as the first-time pass rate is just over 50%.
That said, there are several webinars and workshops that you can use to help prepare yourself for the exams or the Prep U system, which is also a great aid.
Make sure to check out my full review on ACSM here. I also have a great article on ACSM exam prep and the ACSM exam FAQ.

ACE's CPT certification is certainly in demand in the industry. That because since they were established in 1985, ACE has proved to be one of the fitness certification industry leaders.
CPT certification from ACE has three-packages at various price points. Of course, the top package, called Pro Advantage includes all the coursework, extra study materials, practice tests and more.
All of these incorporate the ACE's integrated fitness training model, the basis of all of the certifications CPT training. From an exam point of view, first time ACE students have a 65% pass rate when it comes to the certification exam.
Check out my full review on the ACE CPT here.
I also have a free ACE study guide/practice test, an ACE exam prep article as well as a frequently asked questions article on their exam.

This performance-based certification from the NCSA has been around for over 40 years and it was one of the first to receive recognition from the National Collegiate Athletic Association.
Without a doubt, this is a well-recognized and popular certification. Two different packages exist while members of the NCSA also pay less to complete this certification.
And you definitely want to pass the exam first take as retakes are not cheap at all. That said, the first time pass rate is 58%.
Of the big five CPT certifications, this is the only performance-based one.
Check out my full review on the NSCA certification here. They also have a more advanced certification called the CSCS that I suggest you check out as well.
Check out my free NSCA study guide and practice test here or my free CSCS study guide and practice test here.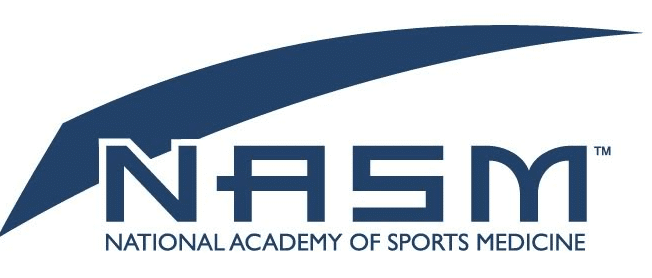 Using the OPT model that runs through all their course work, NASM's personal trainer certification many consider this certification to be the best available. Focussing on corrective based theory, there are four study packages to choose from when it comes to this certification.
The thing that also puts this certification right up there in terms of popularity is the sheer amount of study materials you can find for it. That means your preparation can be spot-on before you take the exam, although only 64% of students pass the first time.
I think that the OPT model is one of the standouts of this certification. And the great thing about it is the fact that it runs through all other certifications from NASM, so if you want to get accredited in a more niche field, you will already know the OPT concept.
Another point to note is that even the cheapest NASM personal trainer certification package comes in at a pretty hefty price.
Read my full review on NASM here.
Check out my free NASM study guide/practice test here or my NASM exam prep article.

The final personal trainer certification we are going to look at the one offered by ISSA. A more of general certification, it's also popular from an international standpoint and one many personal trainers outside of the United States chose to get accredited with.
An online-only package this certification has no retest fee, that's probably because 90% of first-timers pass their exam!
ISSA also offer what they call the elite trainer package. This has the personal trainer certification, along with a nutrition certification and one other specialist certification (for example, senior fitness) all in one.
Exclusive PTP CPT Offers



Gold Standard Cert

Most Popular Cert

Best Study Materials

A Good Option

A Good Option

Best CPT for you?

Check out my full ISSA review here.
If you want to start studying, check out my free ISSA study guide or my ISSA exam prep article here.
Summing Up
When looking at all these types of personal training certifications, it might be tough to choose which is best for you. The thing is, you ultimately have to make that choice based on a number of factors that will influence your decision, for example, cost. Don't miss my article comparing all five in depth.
That said, all of these have their strengths and weakness but in a nutshell, they all are pretty good!
Corrective Exercise Certifications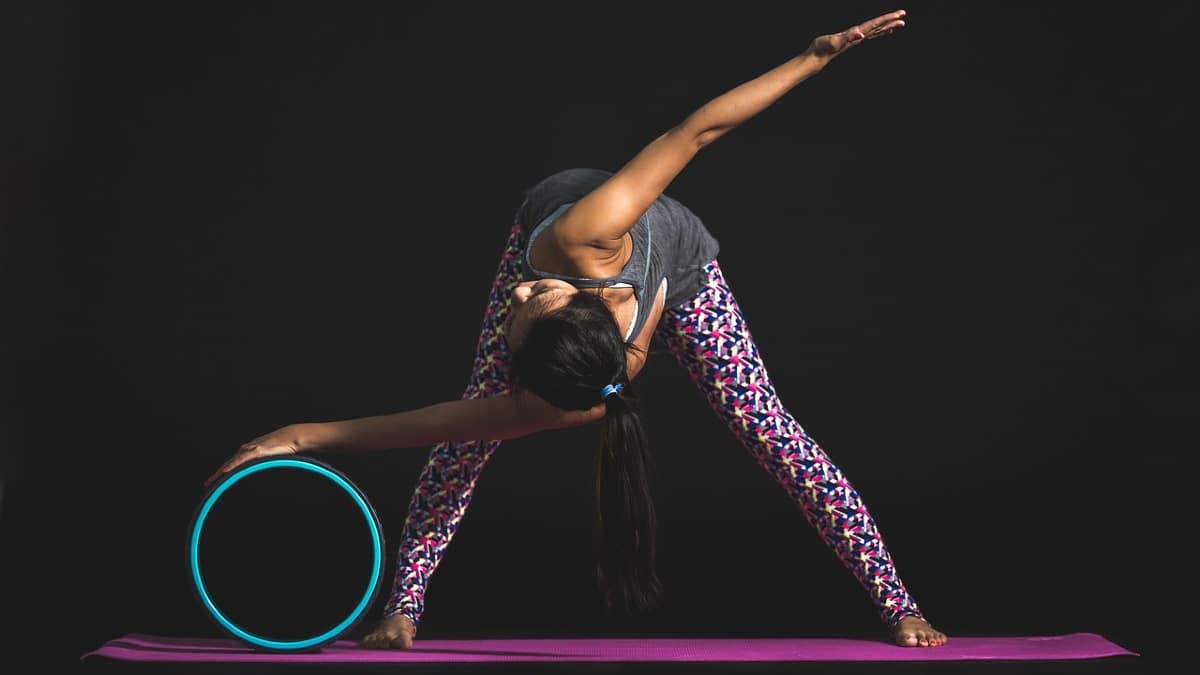 Another popular way to get into the world of personal training is to do a corrective exercise certification. Without a doubt, this form of certification is becoming extremely popular as people look to specialize in the fitness field. Also make sure to check out my article on the top corrective exercise certifications.
It's also a brilliant addition to any qualified personal trainer's knowledge bank. Why? Well, having knowledge in the field of corrective exercise means keeping clients free from injury.
Often, a client may get injured while training and never return. That can have a severe impact on your income as a personal trainer. So keeping them injury-free is a no brainer, right?
And from my point of view, you can't go wrong with a corrective exercise certification from NASM, ACE or ISSA.
Let's look at them in a little bit more details to give you an idea as to what they offer.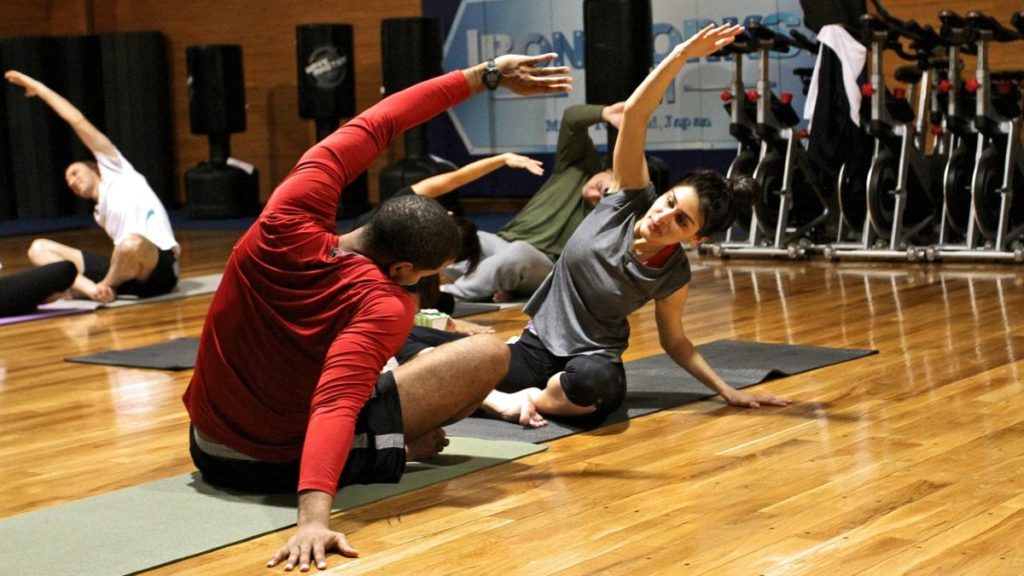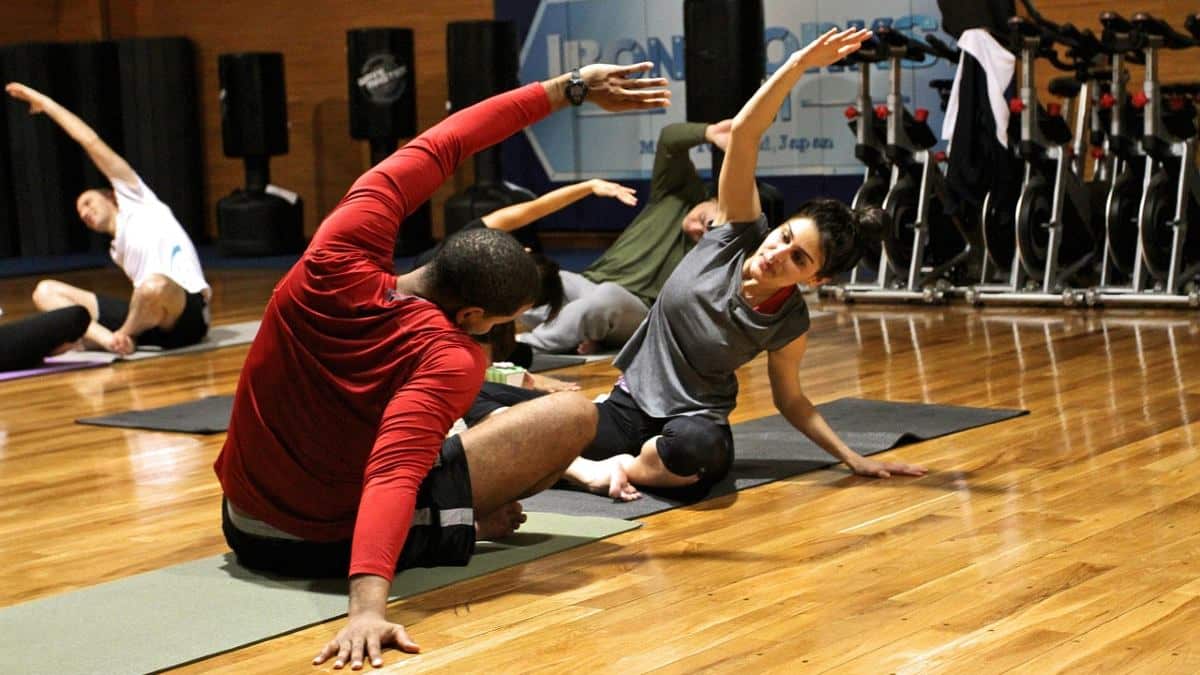 NASM was one of the first organizations to offer what we now call the corrective exercise certification. In fact, it's them who pretty-much coined the phrase.
This certification focuses on what NASM call the "corrective exercise continuum".
We not going to go too deeply into this but it is a system that focuses on four ways to implementing corrective movement: inhibit, length, activate and integrate.
While it's a brilliant certification to have on its own, its also something a trainer who already has their NASM CPT certification should consider to broaden their knowledge and add an extra string to their bow. It also helps in integrating NASM's OPT model.
That said, even if someone has a CPT certification from another organization other than NASM, this is still well worth it as an extra certification to build knowledge in the area of corrective exercise.
Read my full review on the NASM CES here or check out their website for more information.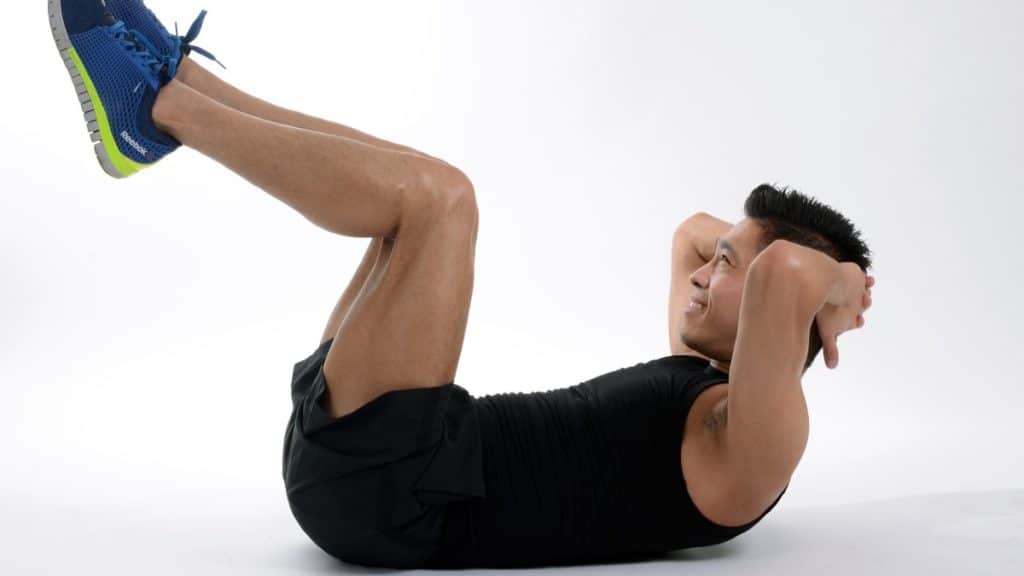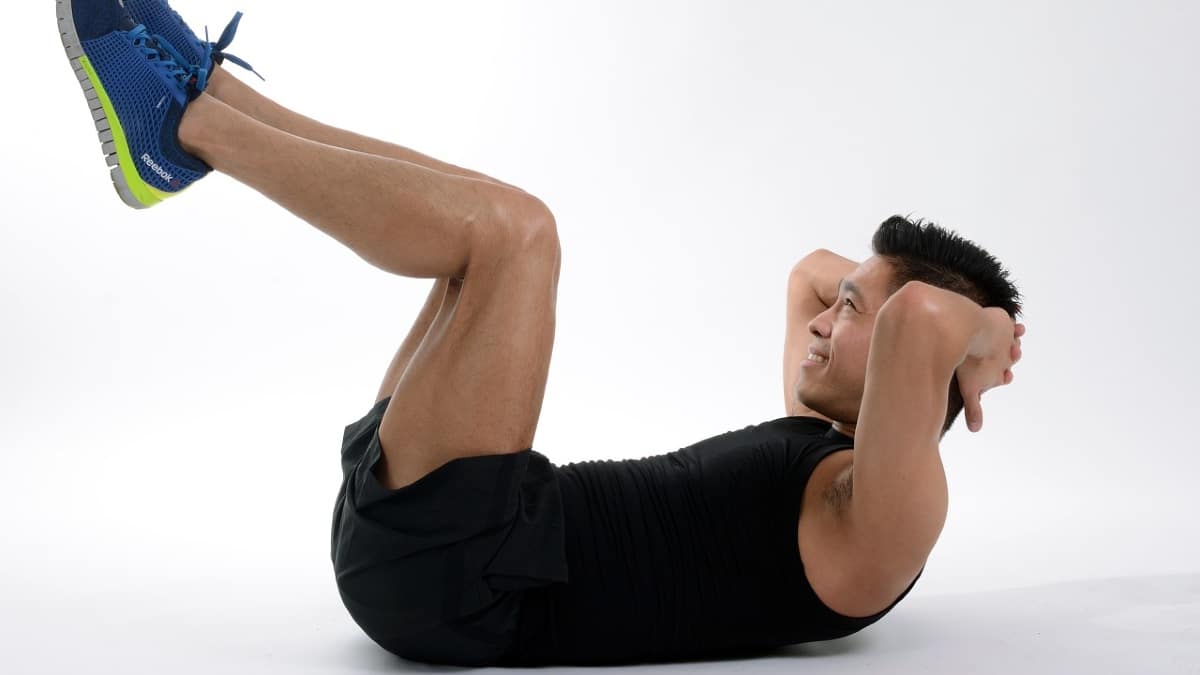 Now let's look at the corrective exercise certification offered by the ACE.
Let's just clear the air around this one first. Although ACE offers it as a certification option, it's not their course. In fact, they have come together with The Biomechanics Method with ACE offering their certification through their training portals.
So what exactly is the biomechanics method then? Well, in a nutshell, a practitioner of this method can do a thorough structural assessment on their client and then proceed to the corrective techniques that will help adjust and ultimately repair any misalignments. All-in-all, many in the know believe this system to be one of today's best corrective exercise methods.
And the course is broken down into five segments: structural assessment, understanding muscles and their movement, corrective exercise fundamentals, how to design a corrective exercise program, and a library of corrective exercises.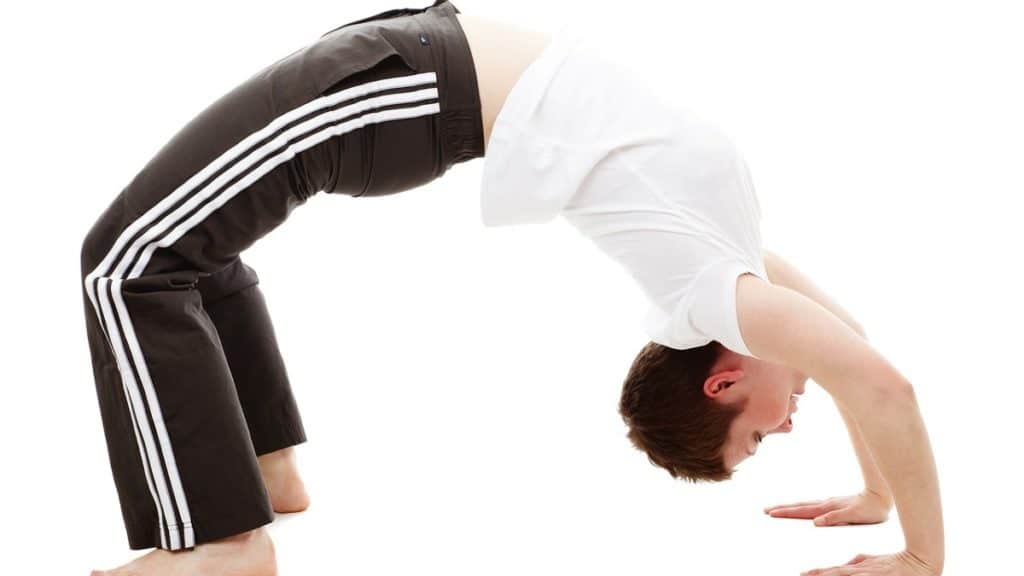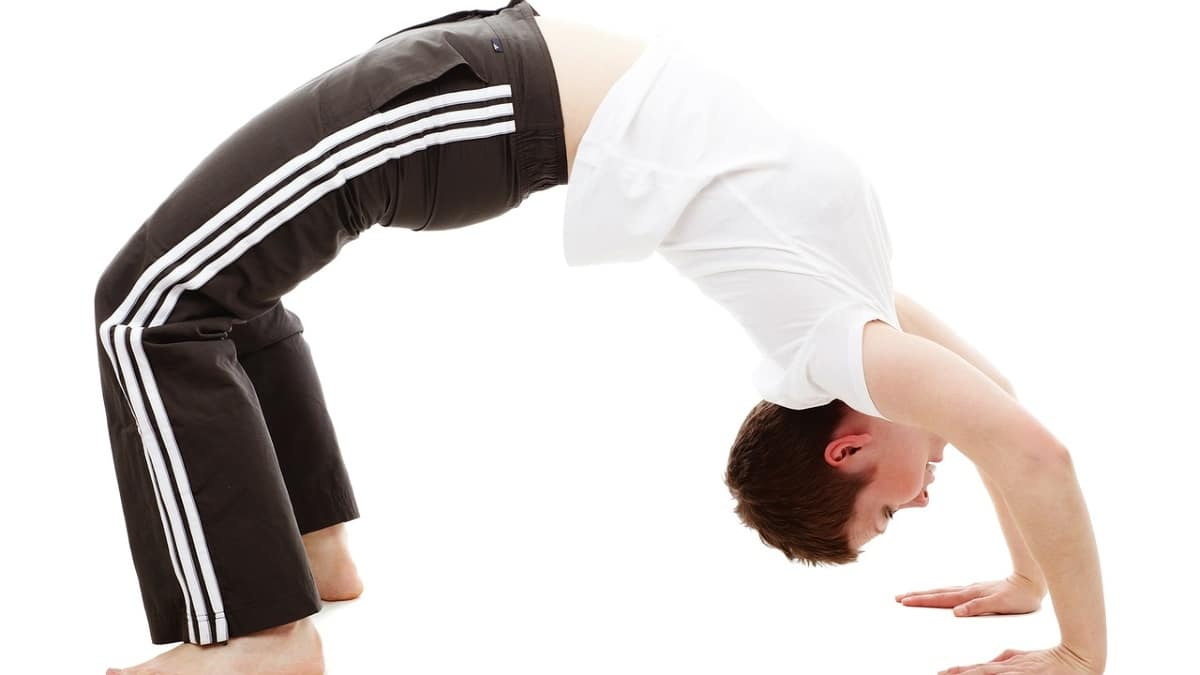 A newcomer in corrective exercise certifications, the offering from ISSA was only introduced in 2017. And that's as a result of the demand in people wanting to study corrective exercise.
This certification focuses on two modules: corrective exercise science and corrective exercise practice.
The first module looks at how the skeletal system in our bodies works in conjunction with corrective exercises. It also looks into how muscles, our central nervous system, and joints operate in terms of movement.
The second module then shows practical ways to introduce this new-found knowledge into a client's exercises and workouts. This includes movement analysis, ensuring correct alignment and stability, mobility restoration and how to do an assessment of soft tissue.
Ample ISSA study guides and practice tests will help you prepare for the exam. Should you fail, you can take a retest without paying a cent extra. Check out the corrective exercise specialist certification from ISSA here.
Summing Up
In summing up, corrective exercise certifications, certainly are a great way to focus on a niche point in the fitness world should you so wish to. But, perhaps more than that, any person who has qualified as CPT should certainly look into adding to their knowledge by getting accredited in the field of corrective exercise as well.
Strength and Conditioning Certifications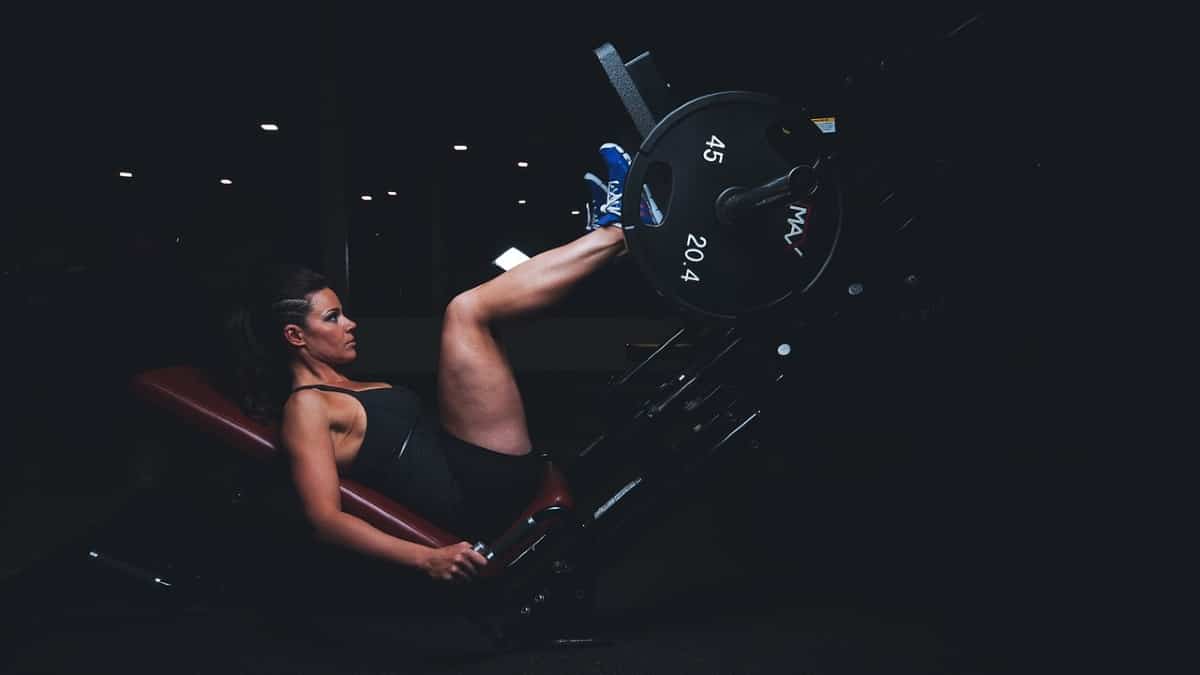 Another popular certification that many personal trainers aim for accreditation is that of a strength and conditioning coach. Check out my review on the top strength and conditioning certifications here.
These coaches have the knowledge and skillset not only to help improve fitness but, more importantly, performance. And that's what puts strength and conditioning coaches in such high demand when it comes to any athletic pursuit or sport.
So if it's helping someone in the pursuit of athletic excellence, or perhaps you want to become involved in a sporting franchise as a career option, getting accredited as a strength and conditioning coach will help you reach your goal.
Of course, there is a range of strength and conditioning certifications out there, so let's look at a few of the top ones.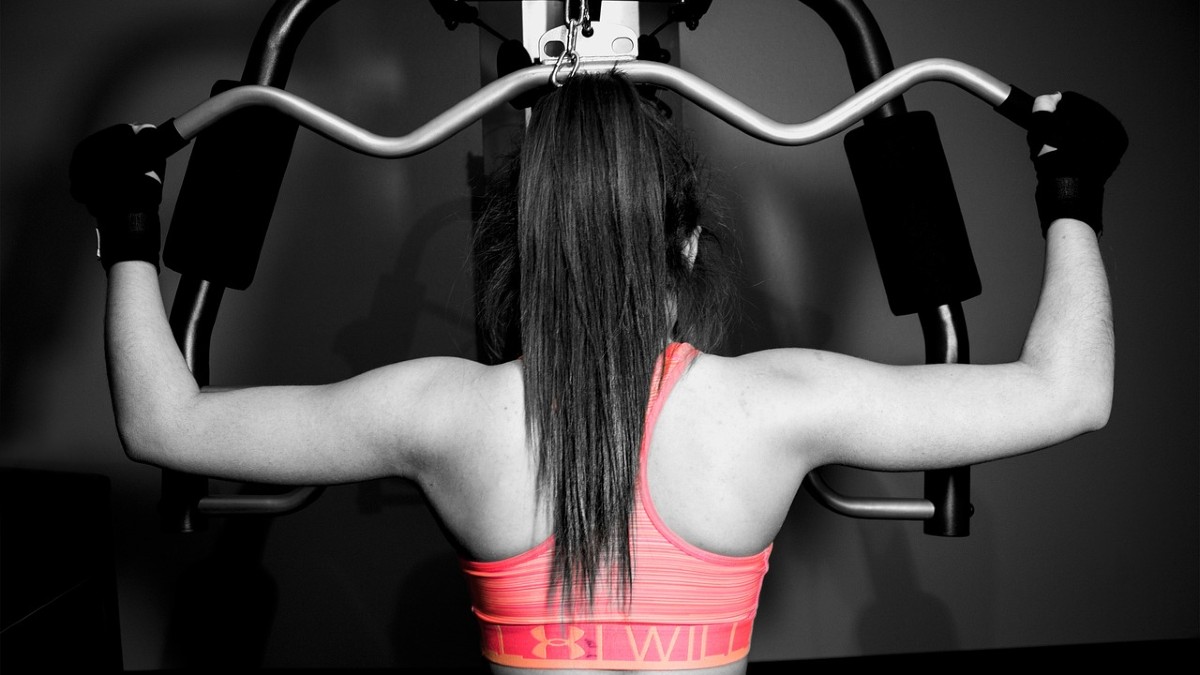 Regarding the best strength and conditioning certification, the one offered by the NSCA stands on top of the podium. Their name is a giveaway in showing that they are indeed leaders in their field.
That said, this is one tough accreditation to achieve and it comes with some prerequisites before you will be accepted to undertake it. These are:
It's only offered in the United States, so you need to be living in America to sign-up
You need a bachelor's degree as a minimum or be enrolled as a college senior (not necessarily exercise-related)
Be qualified in CPR/AED and hold a valid, up-to-date certification
A thing to note about this certification, it has a range of different price points and if you are an NSCA member, you going to pay less than non-members. So bear that in mind, especially if money is a little tight.
Also, you want to make sure you use all the study materials provided to pass first time, as retests, even for NSCA members, are expensive!
Check out my full review on the NSCA certification here.
I also have a fantastic free study guide and practice test for the CSCS here and another CSCS Exam prep article that you can check out if you decide the certification is right for you.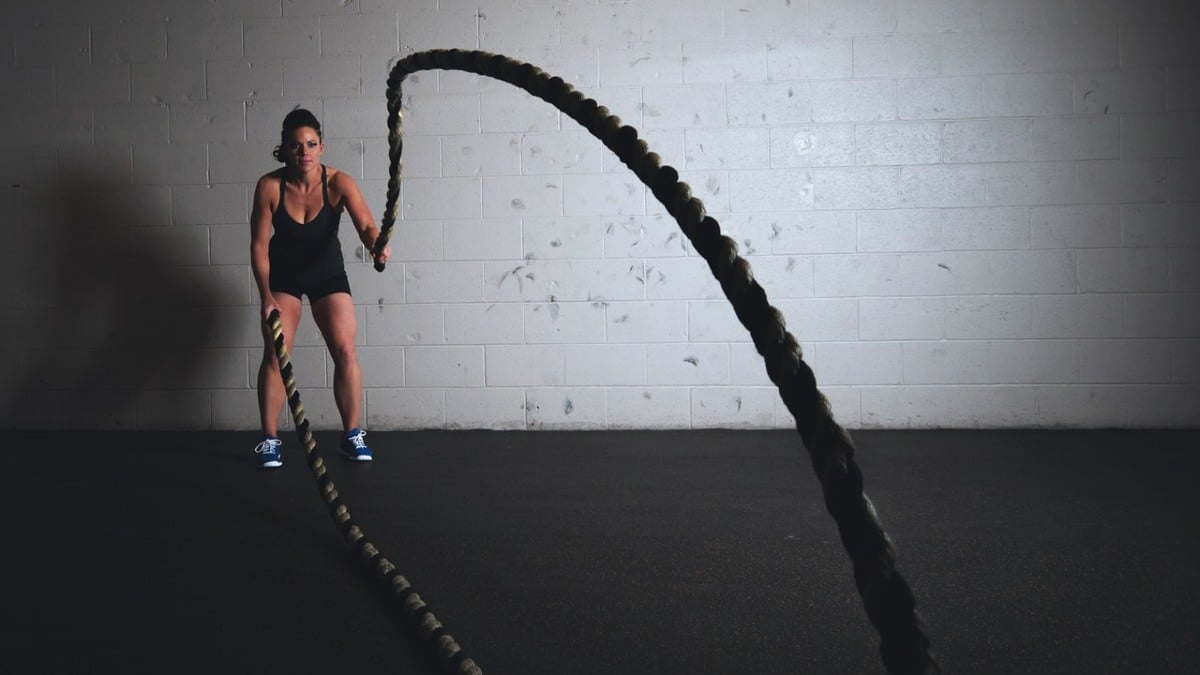 Another excellent strength and conditioning certification is NASM's Performance Enhancement Specialist (PES). And it ties in nicely if you are a CPT looking to move into strength and conditioning coaching.
Exclusive PTP CPT Offers



Gold Standard Cert

Most Popular Cert

Best Study Materials

A Good Option

A Good Option

Best CPT for you?

That's because it uses the NASM's OPT model, a core concept in the CPT certification. In fact, this certification was created from the OPT model.
This model is one of the best ways to help keep clients (for a CPT) and athletes (for a PES) on a continual upward progression safely and efficiently. To sign up for this accreditation, there are several prerequisites.
You must be a NASM certified-CPT or hold a similar certification from the DEAC or NCCA.
You have a 4-year college degree
You are legally licensed as a massage therapist
Without a doubt, if you already have the NASM CPT accreditation, it's a no brainer to add this to your knowledge base, especially if you want to move towards strength and conditioning.
Check out my full review on the NASM PES or their website here.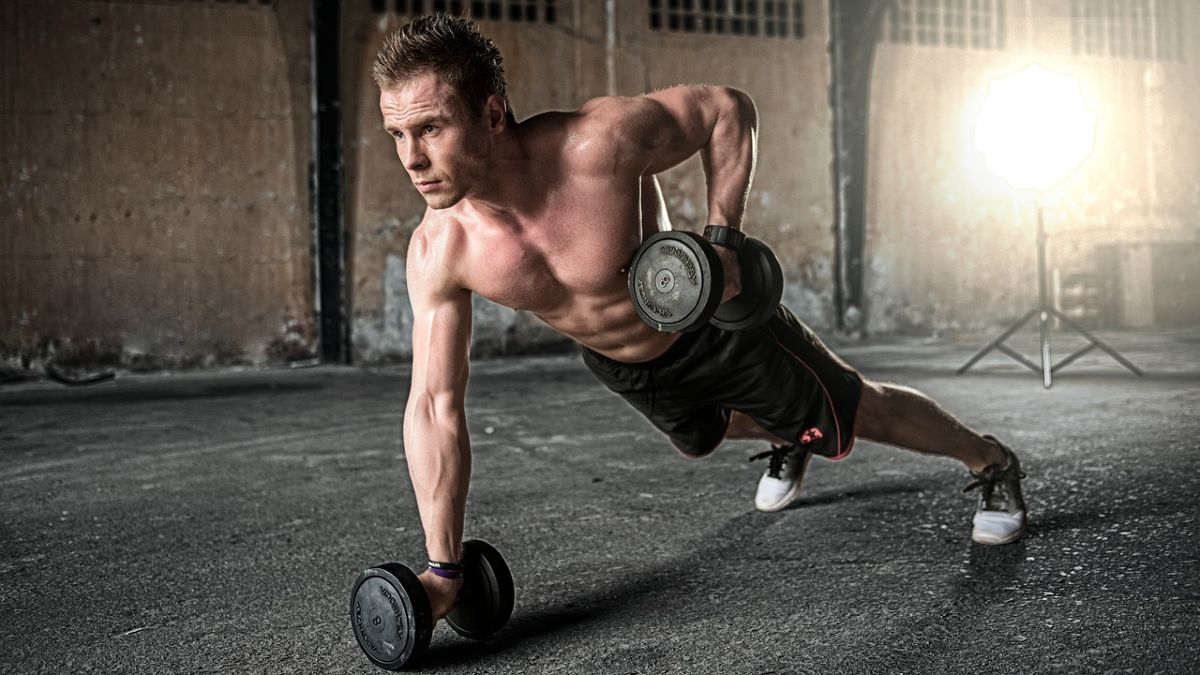 The last strength and conditioning certification to cover in this section is from the ISSA. While the ISSA has been around for over 30 years, this certification is fairly new.
And one of the main reasons for its rise in popularity is that it can be started and finished online. It's also not as tough as the two offered by NASM and NSCA. There is a downside to that of course in the fact that it is not held in the high regard that those two certifications are.
To sign up for this certification, you need to be:
A high school graduate or the equivalent thereof
18 years or older
Qualified and holding a legal CPR/AED certification
Summing Up
Without a doubt, your two best options here are from NSCA and NASM. This certification is perfect if you want to enter a world where helping athletes hit their prime is where you see yourself working daily.
But don't forget, its also an excellent addition to anyone holding a CPT who wants to branch out.
Check out the ISSA Strength and conditioning certification here.
Group Fitness Certifications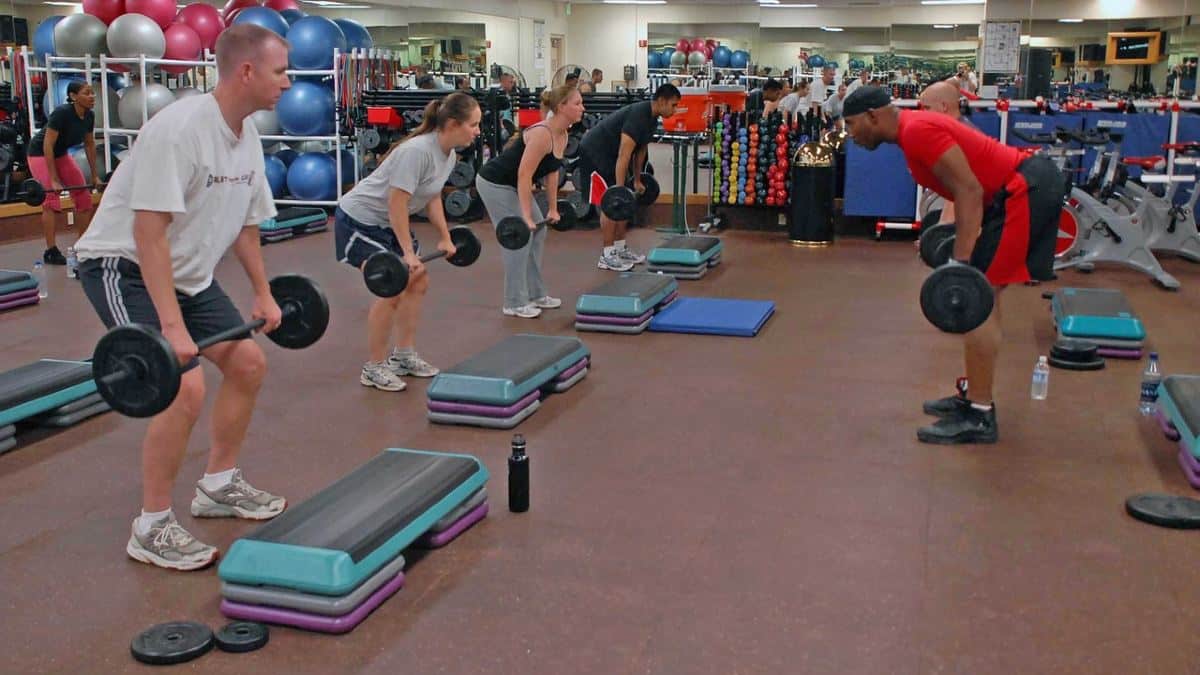 For those who would prefer to instruct groups instead of individuals, look no further than a group fitness certification. With plenty to choose from, let's narrow it down to those that some of the best from my point of view. Make sure to check out my article on the top group exercise certifications compared in-depth.
Although it's one of the ISSA's newer certifications, their specialist in group fitness is a really excellent option for those wanting to work in group exercise.
And what will you learn from this certification? Well, it focuses on the following:
Client safety through fitness assessments for each group member
Design programs that incorporate everyone
The differences in classes based on cardio, strength, endurance and flexibility training
Choosing the right equipment for each class type
How to grow your business
An online exam means you can take the certification test anywhere, making it a viable option for those living outside the United States. However, it's pretty costly, but the ISSA includes the option to pay monthly instead of one large outlay.
Check out the ISSA group exercise certification here.
NASM has teamed up with Aerobics and Fitness Association of America for their group fitness instructor certification. And it's a good one!
There are three options for this certification: self-study, premium self-study, and all-inclusive (the most expensive). The all-inclusive option includes a range of workbooks, a textbook, all the study materials, including practice tests, flashcards, a free retest, a workshop, and what the NASM call a "job guarantee".
Check out the NASM group exercise certification here.
Summing Up
So in winding up group fitness certification options, the three presented above are the best in this category. If you are interested in starting out in the exciting world of group fitness, or perhaps you feel you need a change from what you regularly do in the world of fitness, getting accredited with one of these is a great place to start.
Senior Fitness Certifications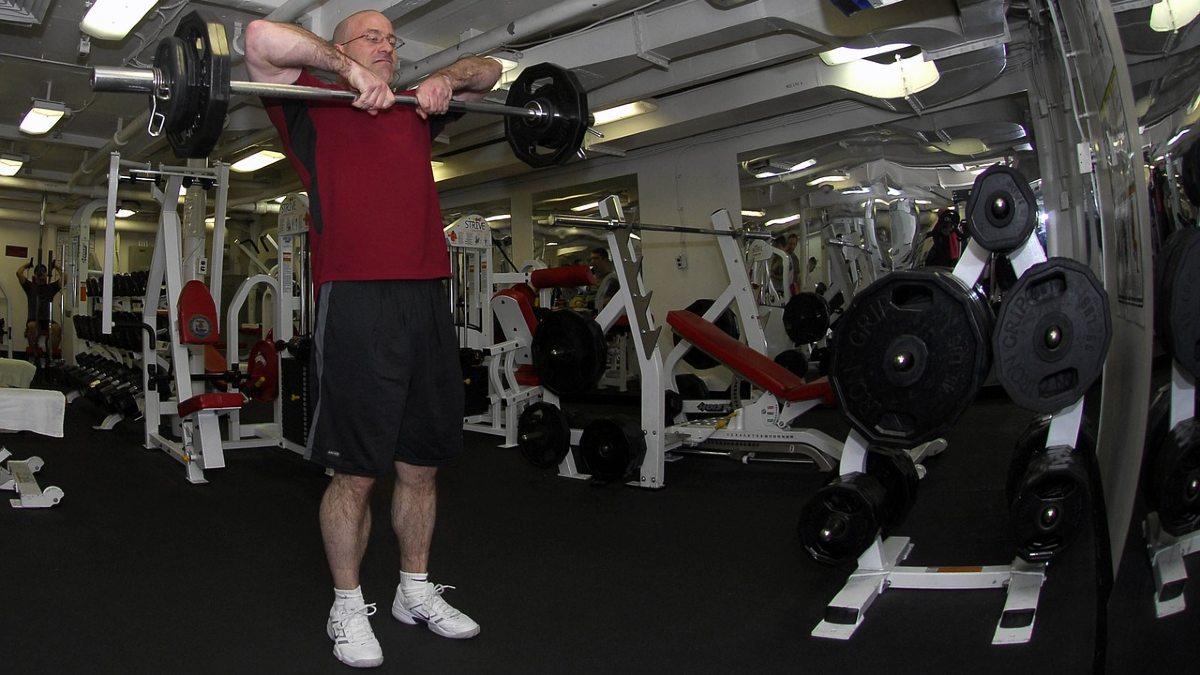 Tons of people are coming to say that keeping their body healthy means a longer, more productive life. And we can include seniors in that group.
Just look around the gym; it's no longer a place for youngsters. You will see people from all age groups, including seniors, those that are young at heart!
The thing is, when it comes to helping seniors from a personal training point of view, there are a few important things to note. While most CPT courses cover special groups like seniors, for example, if you intend to work exclusively with, it's better to take a specialist certification.
And both NASM and ISSA offer excellent accreditation options in this regard.
With a focus on helping older clients get fit and maintain their fitness and health, ISSA's Senior Fitness Certifications is one of the best out there.
Not only does it focus on how to train older clients, but it also gives you the theoretical knowledge to identify the health challenges as well as areas of concern when it comes to fitness that this unique group might face.
This certification focuses on exercises specific for older clients, motivation techniques, how to conduct fitness and health assessments on new clients, and much more.
The course is pretty costly but worth the outlay if this is the niche you want to enter into the fitness world. You can take it all online and the exam is open-book and untimed.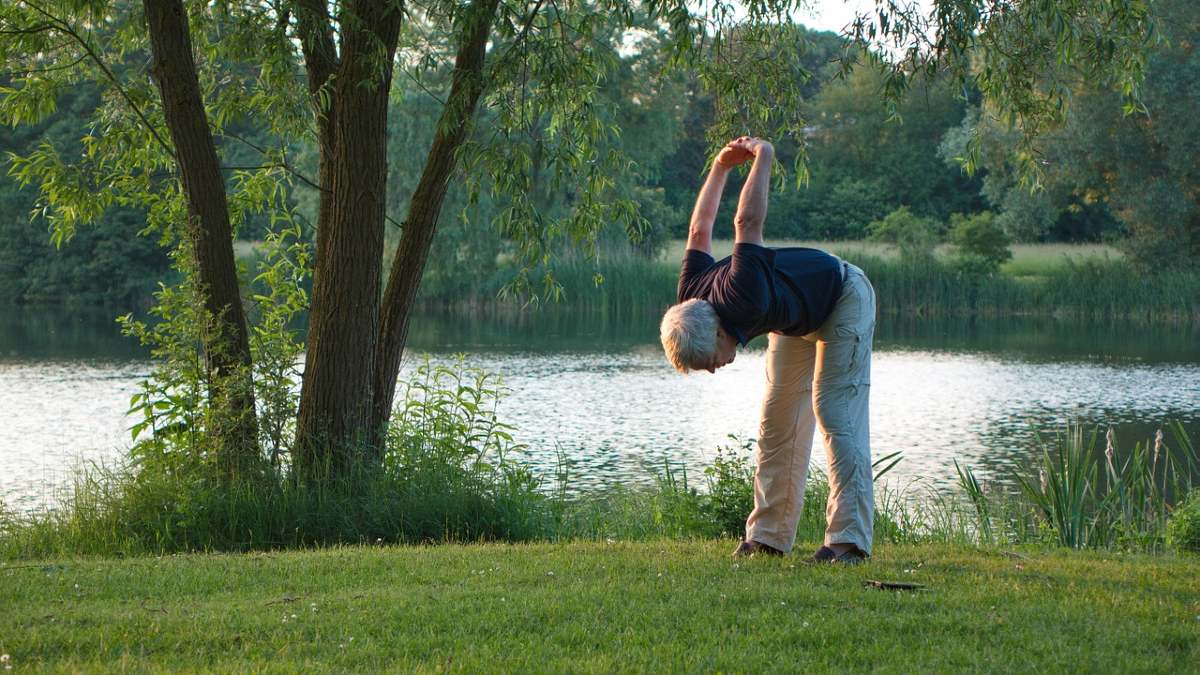 Much like the ISSA certification, NASM's senior fitness specialist is packed with all the information you need to know to become an expert personal trainer focusing on helping older clients.
In fact, if you couple it with NASM's Corrective Exercise certification, you will have a base of knowledge that will help you in just about any situation you might encounter while dealing with senior citizen clients.
This certification not only gives you the knowledge to assess and then train older clients, but it also gives you all the information you need to assess any possible health risks for each individual client. Over and above the physical aspect, it gives you the tools to deal with these clients on a psychological level as well, for example, in terms of motivation.
It's also a far cheaper option than ISSA's certification. Check out my full review of the NASM SFS here.
Summing Up
In summing up, if you want to get into the world of personal training by focusing on a specific group, like seniors, this is the best way to go about it. Or if you already are a CPT but notice more and more elderly clients joining up, it pays to increase your knowledge base and find out all the tips, techniques, and training methods to deal with these clients effectively.
Youth Fitness Specialist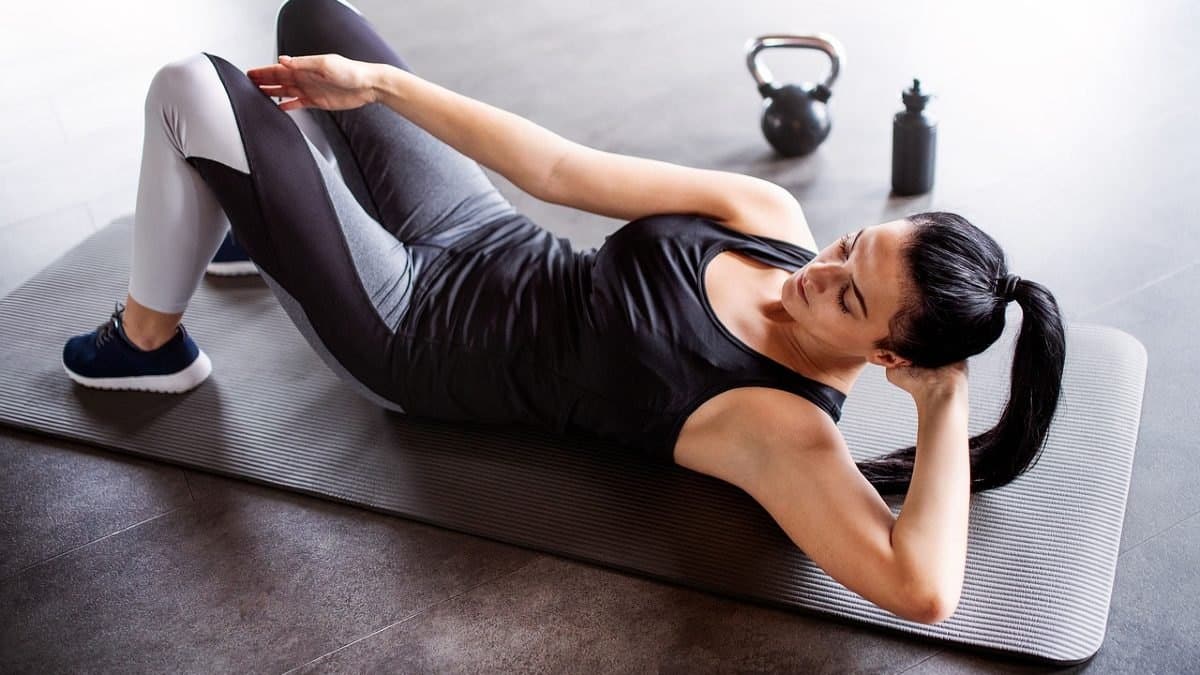 Maybe you see yourself working with younger clients. Perhaps it's at a youth center or an educational institution. Opting for a certification that specializes in this would be a great option for you then.
And there are two great certifications in this regard.
ISSA's Youth Fitness Certification gives you all the tools and information you need to help youngsters from a physical fitness and motivational point of view.
And it's specialized.
Remember, these are growing bodies that you will be dealing with. Not only will you learn important practical information regarding exercise, but the intricate theory as well.
This relates to concepts like metabolism, body composition and development, preventing overtraining, sports psychology, and more.
The Youth Exercise Specialization certification from NASM is focussed on personal trainers that want to train children and teenagers between the ages of 6 to 19.
It is focused on both training and providing nutritional guideline to help youth manage their weight, get fit, and develop from a physical standpoint. Like other NASM certifications, it uses the OPT model to achieve this.
It's the perfect certification addition to an already practicing CPT who wants to work with the youth.
Summing Up
Again, both are excellent certifications should you want to work with young clients. From a pricing point of views, NASM's is quite a bit cheaper ($199 vs $799).
Bodybuilding Specialist Certifications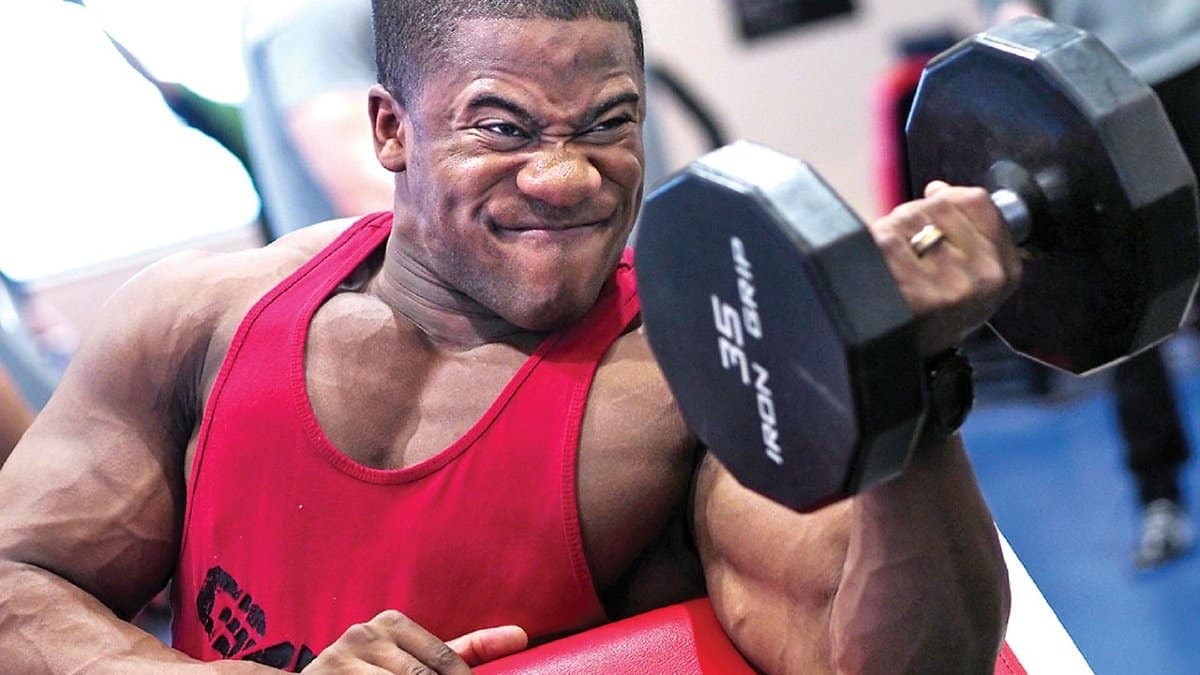 If guiding people toward the ultimate body is your thing, then perhaps your focus needs to be towards a specialist bodybuilding certification. Let's take a quick look at a specialist offering from ISSA.
The ISSA Bodybuilding Specialist certification provides you with all the tools you need to help your clients get the bodies they have always wanted. From those who want to be as buff as possible, to clients that aim to enter a competition, this certification focuses on the key areas that will help you make that happen.
These include applying concepts such as biomechanics, kinesiology, and muscle anatomy to each individual's program, using training strategies to optimize muscle strength and size, preventing overtraining injuries, nutrition, and more.
Exercise Therapist Certification
As a personal trainer, you will have times when a client picks up an injury. It's just inevitable.
The chances are that when that happens, that client might be out of action for a significant period of time. And what's to say they will come back to training when their injury has healed.
By adding an exercise therapist certification to your knowledge base, you can now help treat and rehabilitate that client if these situations do occur. But this certification is more than that as well.
Many hospitals and medical centers use exercise therapists in their injury rehabilitation centers. And it's an area of employment that is really growing.
With this certification from ISSA, you won't only learn everything you need to know to help guide and rehabilitate an injured client but you will learn many other important concepts that can help you in your day-to-day work as a personal trainer.
This includes devising the right training regimes for clients with chronic conditions, therapeutic exercise fundamentals, the application of functional fitness, and much more.
Weight Loss Specialist/Transformation Specialist Certification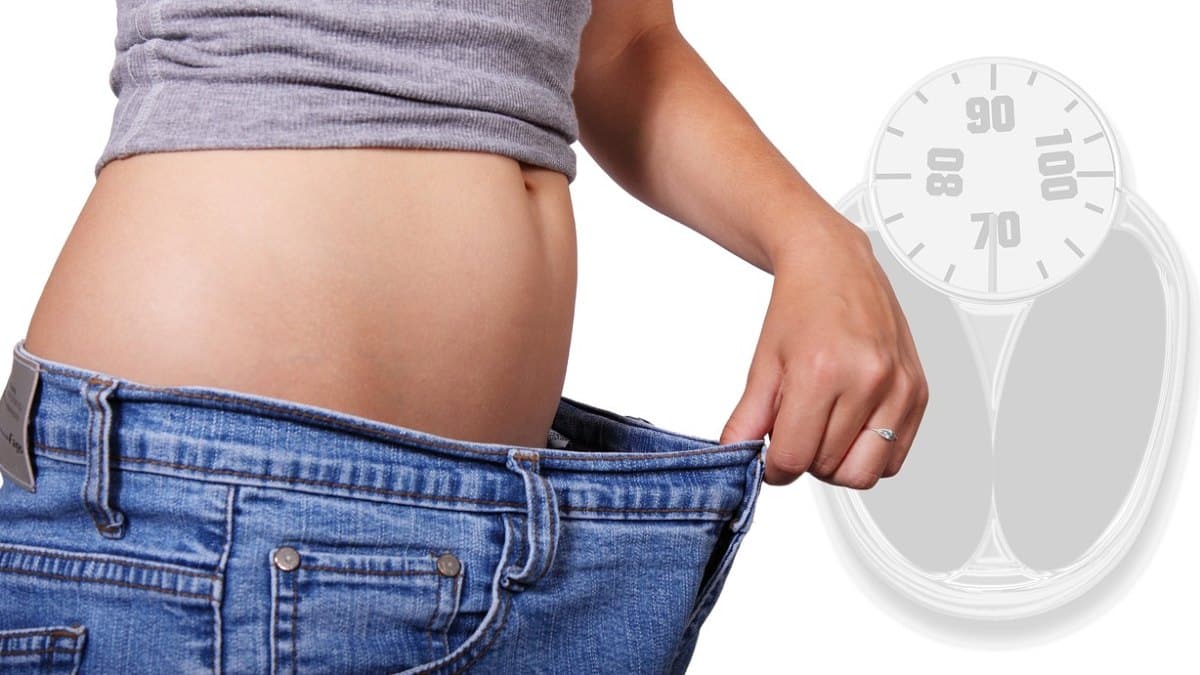 Many people turn to a personal trainer for one reason only: to help them lose weight. As a CPT, if you want to focus more on guiding people along their weight loss journey, then consider a specialist certification.
NASM Weight Loss Specialization Certification
The weight loss specialization certification from NASM is built with one thing in mind. And's that's helping client to shed the pounds.
It does this by focusing on helping you design specific programs that promote exercise and lifestyle changes all within the framework of NASM's OPT model.
While the transformation specialist certification is a little different, it follows much of the same principles and certainly can be used if you are wanting to specialize in helping clients lose weight.
This is achieved by helping to change behavioral patterns in clients in three key areas: emotional, physical and mental. Each of these aspects is covered very in-depth and certainly can be applied in terms of weight loss.
Summing Up
For CPT's who want to focus on clients who are looking to lose weight, either of these certifications makes perfect sense to add to your knowledge base.
Other certifications to consider

Finally, let's look at some other specialist certifications you can consider adding to your CPT knowledge or as an entry point into the fitness world.
Women's Fitness Specialist Certification
NASM offers a certification focused on working with women. This women's fitness specialist includes small group training techniques, cardio and corrective exercises, nutrition control, and more.
It's aimed at CPT's that want to work with a range of women, including seniors and expectant mothers, and uses the famed OPT model that runs through all of NASM's certifications.
CrossFit Trainer Certification
Over the last couple of years, CrossFit training has taken off in gyms worldwide.
And to specialize in this fast-growing fitness niche, certification can be achieved through CrossFit themselves. The organization offers level 1 and 2 courses and a CrossFit for kids certification. Note these courses are not offered online.
Health Coach/Nutrition Certification
While strictly speaking it is not personal trainer certification, many CPT's do diversify out into the health coach and nutrition field by getting accredited as one to add to their current certifications.
If you are interested in moving into that field or broadening your knowledge about nutrition and coaching people to better health, you could consider many online certifications. And these come from all the big players in the game, including ACE's health coach certification and NASM's nutrition certification.
Make sure to check out my article on the top nutrition certifications or my how-to article on becoming a trainer and nutritionist. I also have an article on the top Health coach certifications here. If you are interested in exercise science, read my article on the top eight exercise science careers.
Final words…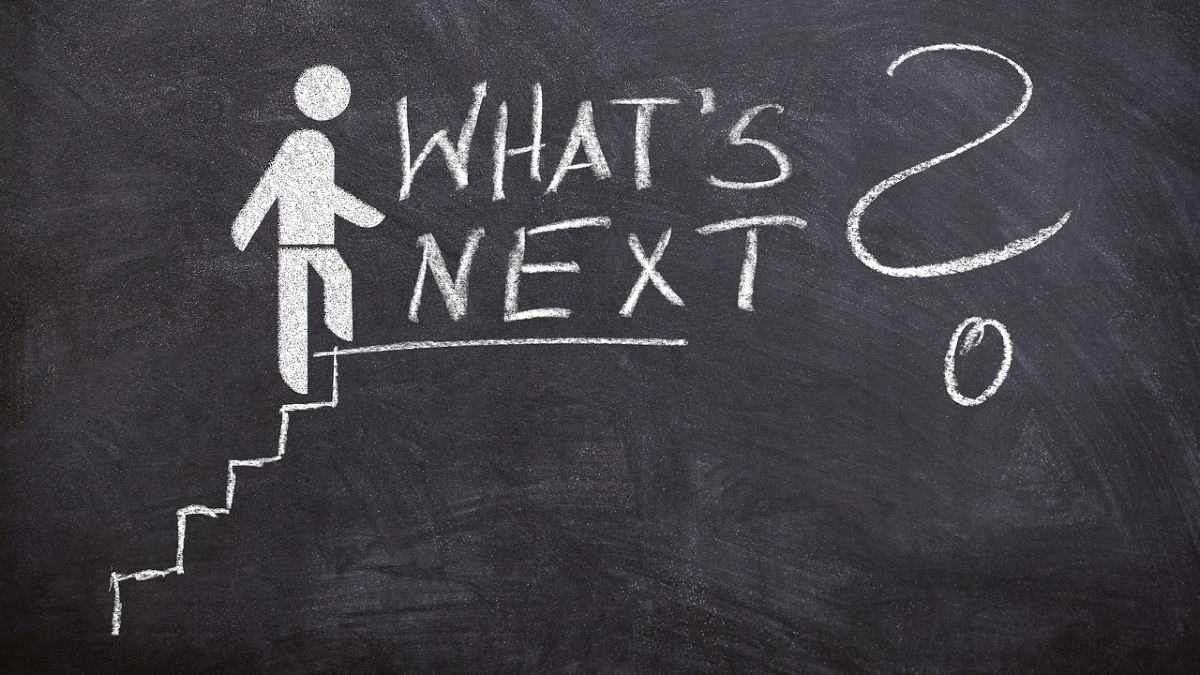 If you still have not done so yet, take the quiz to find out which certification is the best for your personal training style.


I think you would agree that if you are a CPT wanting to broaden their knowledge, or start working in a niche area or as someone looking for an entry point into the world of fitness, there are plenty of options available to you, the types of personal training certifications and others are practically limitless.
And I have tried to cover a range of personal training certification types to give you all the information you need to help you make a choice. Also, we have looked at other types of fitness certifications that you could consider. But, as always, before you do, conduct as much research as you can, find out everything about your preferred certification, and then go from there.
Good luck!