In this expository article, you'll see what to expect in your next Personal Training job interview and much more.
You'll also learn the following:
The secrets to a successful interview
The types of questions you'll be asked
Ten questions you should know the answers to before accepting the job
Over the course of my 10+ years in the fitness industry, I've attended and aced countless interviews easily.
Let me show you how.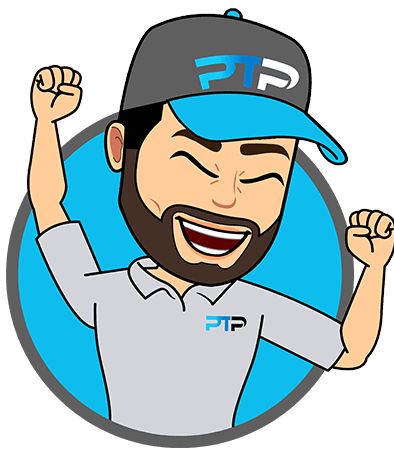 Introduction
I think you'll agree with me when I say that job interviews can be nerve-racking experiences.
I remember my first one – I was a sweaty, jabbering wreck!
Well, as it turns out, a personal trainer interview doesn't have to be scary or grueling.
In fact, you can train for it – just like you'd train for a 5k race.
In this article, I will be YOUR personal trainer and help you prepare for your next job interview so that you can secure the job of your dreams.
By the time we're finished, instead of dreading personal trainer interview questions, you'll look forward to them instead.
How to make sure you are prepared for your interview
Before I start talking about personal training interview questions, there are a few additional steps you can take that will ensure your meeting goes as smoothly as possible.
After all, as the saying goes, prior preparation prevents piss-poor performance.
Start planning for your interval several days before the actual event.
That way, you'll avoid many of the potential problems before they get a chance to arise.
1. Track down the location of the interview – lots of gyms have multiple sites, and many have a head office.
Make sure you know where your meeting is going to take place.
After all, you won't create a very good impression if you show up at your local gym only to find you should have been sitting down at HQ!
While you COULD use Google maps to do this, finding it in person is better.
The extra familiarity can help with pre-interview nerves.
2. Plan your route – ensure you know how to get to your interview.
The last thing you want to do is get lost and be late.
If you intend to drive, make sure you know where you're going to park your car.
Planning to use public transport? Check what's available.
Again, don't rely on Google maps if you can.
Do a practice run around the time of your interview so that you can make adjustments for traffic, diversions, etc.
3. Get your outfit ready – what you wear will say a lot about you, so make sure your interview outfit is prepared a few days before the event.
Don't leave it until the last minute.
You may discover that what you were planning to wear is dirty.
Instead, have a dress rehearsal and try on your interview outfit.
You'll feel more comfortable if you do.
As to what to wear, find out if it's a formal interview (suit and tie expected) or more relaxed, and you can wear your workout pants and sweatshirt.
If you are in doubt, I suggest you wear smart clothes and take your workout gear in case there is a practical element to the interview.
4. Organize your portfolio – even if your interviewer already has your résumé, you should still take a copy with you.
Also, ensure you have the originals of your fitness qualifications certificates and any other documentation you may need.
Put all your documents in a folder for easy access and better presentation.
That way, you'll not only look organized, but you will also be able to find anything your interviewer needs to see without rummaging through a heap of messy paperwork.
What types of fitness interview questions can you expect?


Interviews take a lot of different formats, from taking people around the gym for a sample workout to formal interview boards.
Ensure you know what to expect in advance to be as prepared as possible.
The organization interviewing you should provide you with all the information you need.
But, if you are unsure, make sure you call or email and ask.
If you have to deliver a workout, make sure you don't use it as an opportunity to show how fit and strong you are.
No one cares that you can bench press 220 lbs. or run a six-minute mile.
That doesn't make you a good trainer.
Instead, the job of a trainer is to help other people achieve their fitness goals.
Remember that if you have to demonstrate something in the gym, check your ego, and focus on using the perfect technique, not trying to set a personal best in the deadlift!
That said, the main part of most interviews is the questions your interviewer will ask.
Interviewers use questions to gain the necessary information to decide if you are the right person for the job.
Using pre-written questions also gives the interview some structure and also means the person conducting the interview has a way of comparing candidates.
Exclusive PTP CPT Offers



Gold Standard Cert

Most Popular Cert

Best Study Materials

A Good Option

A Good Option

Best CPT for you?

What fitness instructor interview questions can you expect? That's impossible to say, as all interviewers have different methodologies.
But personal trainer interview questions and answers include:
Tell us about your background – Think of this question as a warmup; being a personal trainer, that should be a concept you are familiar with.
Give a brief answer here, focusing on the highlights.
What made you want to be a personal trainer? – Did you have a great trainer that you want to emulate? Is one of your friends a trainer?
Do you like the idea of helping people achieve their fitness goals?
The answer to this question is your inspiration for wanting to work in the fitness industry.
Why do you want to work for us? – This is a good opportunity to show you have researched and know a little about the company.
Maybe they have a good reputation in the industry.
Perhaps you've heard that they have the best gyms in the area.
Whatever the reason, make sure you give this company the props they deserve.
Describe your fitness industry experience. – They already know your potted industry experience because they've read your résumé, so provide a summary in your own words.
Focus on the recent highlights and anything you are especially proud of.
If you have any standout clients you'd like to showcase, this is the time to do it.
What are your best methods for keeping clients motivated? – Good answers to this question include goal setting, regular program reviews, fitness testing, reward schemes, leading by example, and always being upbeat and professional.
Also, add any tricks you use to keep yourself motivated.
That's especially important if you are starting out in the industry and don't have much experience yet.
Are you drawn toward a particular client demographic? – Personal trainers should be able to work with most demographics, but that doesn't mean you can't be drawn to one in particular.
If you'd like to work with athletes or experienced exercisers, now is the time to say so.
Why?
Because this facility mostly caters to older exercisers or beginners, your hardcore workout approach and motivational style may not be a good fit – for the organization or you.
Where do you see yourself in 5-10 years? – Please do not say "doing your job" to the interviewer, even if that is your ultimate goal.  
This comes across as adversarial, and that's the last thing you should do in an interview.
Instead, talk about things like personal development, financial security, and job satisfaction.
While less tangible, these things won't make the interviewer think you are gunning for their job!
What additional skills would you like to develop? – Your personal training qualification is a good place from which to launch your career.
But, if you want to go further, you'll need to add more skills to your PT toolbox.
Think about what you need to become an even better trainer.
How about a kettlebell certification? A nutrition course? A group exercise certification?
Some organizations pay employees to go on additional courses, which is an excellent opportunity to show you are ready and willing to learn and expand your skill set.
It's also a massive perk!
What are your strengths and weaknesses? – The stock answer to this question usually goes something like, "I'm a people person, but I can also be too much of a perfectionist."
BORING!
This is the time for some real honesty and not just rolling out the same old stock answer as all the other candidates.
Instead, a better answer would be, "I am truly passionate about health and fitness – it's my life! But, sometimes, that passion runs away with me, and I sometimes forget that things that come naturally to me are much harder for my clients, so I'm really working on my empathy."
I'd give that person a job for sure!
How would you resolve a conflict with a client or staff member? – Use your common sense here.
Terms like de-escalation, calmly, quietly, polite, etc., should all be part of your answer.
You can also use this as an opportunity to show your knowledge of the organizational structure of this company, explaining that you would speak to your immediate superior if necessary or follow the standardized HR protocol for such issues.
What hours do you prefer to work? – Time to be 100% honest.
After all, you may say you are flexible to secure the job and then have to turn down hours because of previous commitments.
The organization may have specific scheduling hours to fill, so make sure you tell them your availability.
However, you should also try to be flexible if possible, as the more accommodating you are, your prospects will be better.
Do you have any questions for us? – You shouldn't have too many questions if you have done your research and the organization sent you all the relevant information.
Before accepting the interview, you should know what the job entails and the benefits.
Still, asking questions shows that you care and want more than just a job.
There are some sample questions in the next section.
Delve deep and try and come up with a question or two for the interviewer.
You could ask about career development opportunities, who to speak to if you have ideas that will benefit the organization, or anything else that shows you are thinking about the big picture.
If you really have no questions, mention that it's because the interviewer has explained everything already.
You should be able to answer all these gym interview questions, even if this is the first personal training job you have applied for.
Some of the answers will be things you learned during your personal training certification course, while the answer to others will come from the research you did before the interview.
Exclusive PTP CPT Offers



Gold Standard Cert

Most Popular Cert

Best Study Materials

A Good Option

A Good Option

Best CPT for you?

Either way, you should answer all questions:
Honestly
Concisely
Confidently
If you don't know an answer or are just drawing a blank because of the interview nerves, say so.
Don't make something up. If you lie and are discovered, you won't get the job.
And if you make something up but end up being wrong, your interview will be memorable for all the wrong reasons.
Ten questions that you should know the answer to before accepting the job
Interviews are an opportunity for a prospective employer to determine if you are the right person for the job.
However, it's also time to decide if you want to work for this particular organization.
The best way to get the necessary information is to ask, ask, ask!
The last thing anyone wants is to turn up for their first day of work to discover the job is not what they expected.
Most of this information should crop up naturally during or be made known to you before the interview.
After all, some of it will determine if you even want the job in the first place.
But whether you learn the answers in advance or have to ask questions to find out at the end, you should leave your interview knowing:
What is the salary, including basic wage and potential performance bonuses
What are the usual working hours
Will there be overtime?
What are your primary responsibilities?
Is there health and dental?
Is a uniform provided free of charge, or do you need to buy it yourself?
What is your vacation entitlement?
Do you need professional and public insurance?
What is the induction/probation period?
How often are performance reviews conducted?
What about meal/refreshment breaks?
As the saying goes, forewarned is forearmed.
If you know the answer to all these questions, you can decide if this is an organization you want to work for.
You might not get the answer you want, but at least you'll be able to make an informed decision based on the information you have.
How to answer personal training interview questions
New trainers can often find some interview questions impossible to answer because they have no experience to call upon.
What do you do then?
The good news is that even if you are new to the industry, you still have much experience to call upon.
If you've been a personal training client, you've seen first what the job entails.
Think about what your trainer did with you and how they made you feel.
Similarly, if you've been a gym member or even worked out at home, you still have lots of valuable experience you can call on.
After all, you trained yourself!
And that's not all.
Your previous job may also provide you with the answers you need.
If you've worked in a public-facing role or a position in the service industry, you already know how to deal with customers and provide good (no, GREAT) customer service.
Lack of PROFESSIONAL fitness industry experience does not have to be a drawback.
In some ways, a new trainer may be a better prospect than a trainer who is experienced but set in their ways.
New trainers are often more open-minded and can be molded to meet the company's needs better than trainers who aren't so good at adopting new working practices.
Increase your confidence NOW by practicing with your friends or family
Now you know what sort of interview questions a personal trainer expects, it's time to start practicing your responses.
Practice, after all, makes perfect!
Start by writing down your answers so you have a rough idea of what you want to say.
This is NOT a script. That would come off as too rehearsed and disingenuous.
Instead, write a general outline that you can then paraphrase.
Once your responses are outlined, practice answering each question, remembering to be honest, concise, and confident.
While you could do this silently, you'll get more from saying your answers out loud.
Record yourself or, better still, sit down with friends or family and do some mock interviews.
If you have acquaintances with more experience than you, ask them to be your interviewer.
Give them your list of expected questions, and ask them to add a few of their own to keep you on your toes.
Ask any personal trainers you know about how they would answer your interview questions.
Their advice will be useful but remember not to repeat what they say.
The answers you give should be YOUR answers, reflecting your personality and abilities.
You can also do these practice questions via a video call app.
This may be more convenient for you and your volunteer interviewer.
Bonus tips for making sure your interview goes smoothly
If you've taken my advice, you are about as well-prepared as possible for your upcoming interview.
But there is even more you can do to ensure you make the best possible impression with your interviewer.
Here are SEVEN bonus tips – just for you!
1. Know the name of your interviewer – People like being called by their name, and it's the polite thing to do too.
You may need to do some research to find out who will be conducting your interview, but I promise it'll be time well spent.
2. Arrive early – Because you know where you are going and how you will get there, arriving early should be a given.
But, to make absolutely sure you won't be late, set off from home and arrive early.
Don't hang around in the reception area if you get there 30 minutes too soon.
Instead, go for a short walk around the block.
Be ready about ten minutes before the scheduled time.
That's early enough to look professional but not so early that it seems weird!
3. Freshen up – If you've got time to kill, you may be tempted to drink a coffee while you are waiting.
You may be feeling a little hot and sweaty.
Don't let either of these things affect your odor.
Chew some gum to freshen your breath, and use some deodorant if you feel sweaty.
But make sure you ditch the gum before you go into your interview, and don't use so much deodorant that it surrounds you like a noxious cloud.
The same goes for aftershave and perfume; less is more regarding scents.
4. Make eye contact – Personal training is a job that involves a lot of face-to-face interaction.
Making eye contact shows you are engaged and listening.
The most successful trainers often aren't the most qualified.
Instead, they are the people who connect best with their clients.
Show your interviewer that you can do this by making regular eye contact.
This doesn't mean you should fix them with a death stare!
Instead, look them in the eye, look away briefly, and repeat.
If this makes you feel a little uncomfortable, look at the bridge of their nose.
To the interviewer, it'll look pretty much the same.
5. Be polite and friendly to EVERYONE! – Interviewers rarely make decisions in isolation.
They'll ask other members of staff what they think of you.
Ensure you are pleasant to everyone you meet on-site, from the cleaners to the receptionist to the intern who gave you a tour of the facility.
That way, when they confer – and they will – they'll all sing your praises.
If you were unfriendly to even one team member, you could bet it'll get back to your interviewer.
6. Say thank you – Whatever the interview's outcome, and even if you don't immediately know, always thank the interviewer for their time.
This will give them a better impression of you and make you more memorable.
Even if you don't get this job, it may mean your interviewer brings you in for another role that comes up later.
Leaving with a good impression means your résumé is much less likely to end up in the bin.
Remember, too, that any interview, whether you are successful or not, is a very valuable experience.
Thank them for the opportunity they have given you.
7. Ask for feedback – if you find out you didn't get the job, don't be afraid to ask for feedback on your performance.
This can be useful for shaping future interviews. Ask what you could have done better or differently.
Don't take any feedback as unfavorable, even if you don't agree with it.
And don't try and defend yourself, either.
Instead, accept what is said, offer your thanks, and reflect on what you've been told.
Absorb anything useful and dismiss what is not.
Conclusion on How to CRUSH your personal training job interview
Personal training is one of the best jobs in the world. The feeling of helping people reach their fitness, health, and weight loss goals is AMAZING!
But, to do your job, you must get a job, which usually means an interview.
Interviews can be hard at first, and being nervous is normal.
But good interviewers know how to put nervous interviewees at ease so you can be yourself and reveal if you are the person they seek.
Of course, practicing is the best way to get good at interviews!
That doesn't mean attending as many interviews as possible and learning as you go.
That would be a massive waste of time.
Instead, I mean researching and answering the types of questions personal training interviewers are most likely to ask.
Prior planning is also a must for successful personal trainer interviews.
That way, when you hear the words "what are your greatest strengths and weaknesses," you have your answer ready.
So, whether you've got your first interview coming up or are thinking about changing jobs and want to brush up on your interview technique, make sure you put the information in this article to good use.
That way, you'll ACE your next interview and snag that dream job.
Good luck!