Welcome to my complete NCCPT review. This article breaks down the NCCPT personal trainer certification based on over a decade of my experience in the fitness industry. I have the NCCPT CPT certification, among many other fitness certifications.
Additionally, my team at PT Pioneer has over two dozen different fitness certifications from virtually every certification provider in the industry. With that said, we have a very in-depth awareness of all aspects of each certification, including the NCCPT personal trainer certification.
Our review looks at the following aspects of the NCCPT certification:
NCCPT cost and course options
Course contents
Requirements
NCCPT exam difficulty
Salary and continuing education
If you need more specific guidance on which certification makes the most sense for you, you can take my quiz to find out.
With that said, let's dive in to the NCCPT program.


Without further delay, let's jump straight into it.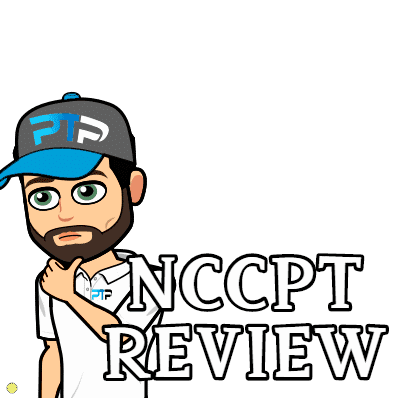 What is the NCCPT-CPT certification?
The National Council for Certified Personal Trainers Certified Personal Trainer Certification (NCCPT-CPT) is an NCCA-accredited personal training certification aimed at general personal trainers working with the typical fitness clients in commercial gyms and personal training studios.
The NCCPT is an accredited version of the ISSA personal trainer exam, but uses the same base curriculum.

NCCPT General Information
Exam cost: $828.00 (only purchased with study materials)
Study material cost: $69/month for 12 months
Prerequisites: CPR/AED, High School Diploma
Exam passing score: Scaled 550/800 – 90/125 Scored Questions
Exam pass rate: 70% (2019 data)
Average completion time: 3 to 5 months
NCCPT Credibility and Reputation
The National Council for Certified Personal Trainers, or NCCPT, was founded in 1995.
Its mission is to act as a quality control portal for future successful personal trainers seeking to enter the industry.
Their approach is very general as they offer the fundamentals in terms of how they equip qualifying candidates.
It would be best if you understood that NCCPT is a wholly-owned subsidiary of ISSA, the International Sports Science Association.
The NCCPT is strictly the accredited version of the ISSA exam and has no separate curriculum.
ISSA is one of the most reputable health and fitness credentialing organizations.
In fact, the NCCPT and ISSA share the same test prep materials, and purchasing the ISSA materials is the only way to buy NCCPT exam study materials directly from the organization.
This is great because it means you have this combination of a great ISSA curriculum with an NCCA accredited certification to boost your credibility.
To further crush your personal training career out of the gate, I recommend considering a nutrition coaching certification on top of your CPT.
Combining nutrition coaching with the physical component of personal training will get much better client results than the exercise alone.
Adding a fitness specialization to your CPT and nutrition certifications is even better.
Specialist certifications include things like corrective exercise specialist, strength and conditioning coach, and health coach specializations.
Serving niche clientele that requires the special expertise you get with this additional certification is a great way to increase your personal training income.
If you are a sought-after expert in a certain topic, even at a local gym, you can charge more or demand higher pay as you build your reputation on top of your specialist certification.
Additionally, these certifications knock out 2-4 years of CEU credits.
CEUs are inevitable if you plan to stay current on your certifications, which is an unspoken requirement for professional personal trainers.
Of course, pricing out three certifications adds up quickly, especially when you have to shell it out upfront.
If you choose the NCCPT personal training certification, I recommend looking into the ISSA Elite Trainer Package when buying your test preparation materials.
The Elite Trainer includes the NCCPT exam (normally $599) and full ISSA CPT/NCCPT study materials.
But that's not all.
The Elite Trainer package also includes the ISSA nutritionist certification and an additional ISSA specialization of your choice at less than half of what it would cost to purchase all certifications individually.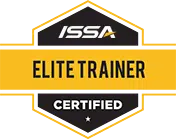 On top of that, an online CPR course is included that fulfills the CPR/AED requirement to sit for the CPT exam.
You would otherwise have to locate and schedule the CPR separately – potentially in-person.
Furthermore, you can go for an interest-free 12-month payment plan through the ISSA, potentially allowing you to pay at least some of the bills after you start earning income from personal training.
It is an easy choice if you want to advance your personal training career quickly.
The ISSA periodically runs great discounts for the Elite Trainer package.
If they currently have a deal running on the ISSA Elite Trainer, it's tough to pass up.
You can also check out the study guide from Trainer Academy that goes with both the NCCPT and ISSA certifications.
This study guide includes tons of information at a great price and reviews virtually everything you need to pass the NCCPT courses. It also includes a breakdown of the exam, practice questions, and tons of advice to speed up your studying. Purchasing the Trainer Academy guide is‌ my top trick and strategy to quickly getting through each NCCPT chapter with a much higher likelihood of passing your certification exam the first try.
One of the key additional benefits of the ISSA and NCCPT overall is its online administration.
I personally regard ISSA as the best online personal trainer certification provider.
From my review of the exam and course curriculum, I can say ISSA has a strong grasp of personal training programming tips and principles.
Being able to design comprehensive programs is a key aspect of results-driven personal training, a good way to maximize client retention.
Special populations training is one area where NCCPT is lacking, which is a strong point when considering ISSA.
Outside of a few mentions of the importance and methodologies behind training senior fitness and arthritic clients, there is no dedicated allocation in the curriculum for special population groups.
Regardless, it is an NCCA accredited institute, and with that, you can rest assured that your credentials and the knowledge they equip you with meet industry standards.
Is NCCPT Worth It?
From my experience, the NCCPT is worth it for several reasons. The first is that you can take advantage of the ISSA Elite Trainer deal and incredible ISSA curriculum.
The standard ISSA certification is not NCCA accredited. With that in mind, I always recommend my students take the NCCPT exam to earn the accredited status in their certification, since it carries much more weight than a non-accredited certification.
Since the ISSA is my top recommendation for the best personal trainer certification, I will hands down say that the NCCPT is worth it for any aspiring fitness professional looking to get into the field of personal training.
Pros
Relatively affordable
NCCA Accredited
Supported by ISSA
NCCPT has been in this business for over 20 years
Great for entry-level personal trainers
Cons
The study guide appears to be vague in some aspects
The exam scoring system is confusing to understand
Not as well-received or recognized as other major certs
A very generalized approach to health and fitness training
NCCPT vs Other Top Personal Training Certifications
The NCCPT main competitors are the NASM CPT certification and the ACE CPT certification. These certifications are also NCCA-accredited. Based on my extensive knowledge of each certification, I can say the NASM is similarly respected but is slightly better for corrective exercise and postural and movement assessments, and deconditioned clients. The NCCPT is better overall, however.
ACE also has a pretty good framework for basic personal training. However, the exam itself is ‌ much easier than NASM ot NCCPT, so it is less respected overall. The best comparison is definitely NASM regarding quality and reputation.
Who is the NCCPT Certification meant for?
The NCCPT is meant for all aspiring personal trainers who want to leverage the immense power of the ISSA certification and insane value of the Elite Trainer package, but want the credibility associated with an NCCA-accreditted certification.
Now let's take a look at the NCCPT price.
NCCPT Certification Cost and Packages
The NCCPT provides a key course for obtaining a personal training certification.
Exclusive PTP CPT Offers



Gold Standard Cert

Most Popular Cert

Best Study Materials

A Good Option

A Good Option

Best CPT for you?

The fundamental package for the NCCPT Certified Personal Trainer (CPT) certification is priced at a basic fee of $1,427. However, deals often present themselves, allowing you to secure it for around $830.
The elements included in the NCCPT CPT certification are as follows:
Guided Study
Online Textbook
Quizzes
CPT Bootcamp Video Course Class
Exercise Library
CPT Downloads
NCCPT CPT Final Examination
New Trainer Guide
Dedicated Success Coach
Online Student Forum
Free Professional Website
The NCCPT personal training certification outperforms its competitors with its bundle deals. The first primary deal that many students opt for is the NCCPT Buy One Get One, which combines the NCCPT Personal Training certification with the nutritionist certification.
This two-certification package works well with the NCCPT CPT and nutrition certifications, providing a significant leap forward in your fitness career and getting a job and being competitive in the market.
Moreover, nutrition specializations fulfill the necessary recertification hours to renew your CPT every two years, thereby killing two birds with one stone in order to finish both quickly.
The bundle deals offer significant value compared to others.
Thet optimal bundle for most ‌individuals is the Elite Trainer Bundle. This package offers three certifications for prospective personal trainers: the NCCPT CPT, Nutritionist, and Strength and Conditioning Coach certifications.
These triple certifications for a new trainer are available for just a little more than the cost of the standalone NCCPT Personal Training Certification.
NCCPT's approach demonstrates their commitment to making the certification process straightforward and affordable for their trainers.
On completion of these bundle certifications, you'll be well equipped to manage most of your clients and you'll have addressed the major specializations right from the beginning.
Remember, with both bundle options, your recertification is covered due to the continuing education credits included with this certification.
NCCPT Certification Review – Personal Trainer Content Coverage
Now, let's take a look at the key aspects of personal training and determine how well the NCCPT covers them to equip useful professionals.
Exercise Science Foundations Coverage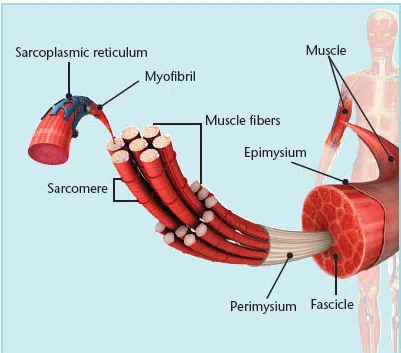 At the genesis of understanding fitness instruction and correct fitness programming is understanding fitness itself. Namely, exercise science and exercise physiology.
In my view, each PT cert worth its salt will begin its curriculum with an introduction to exercise science. Achieving this can set the tone for the educational experience's value.
Regarding NCCPT, the coverage done on the exercise application stands to the task of being great help for advancing your career.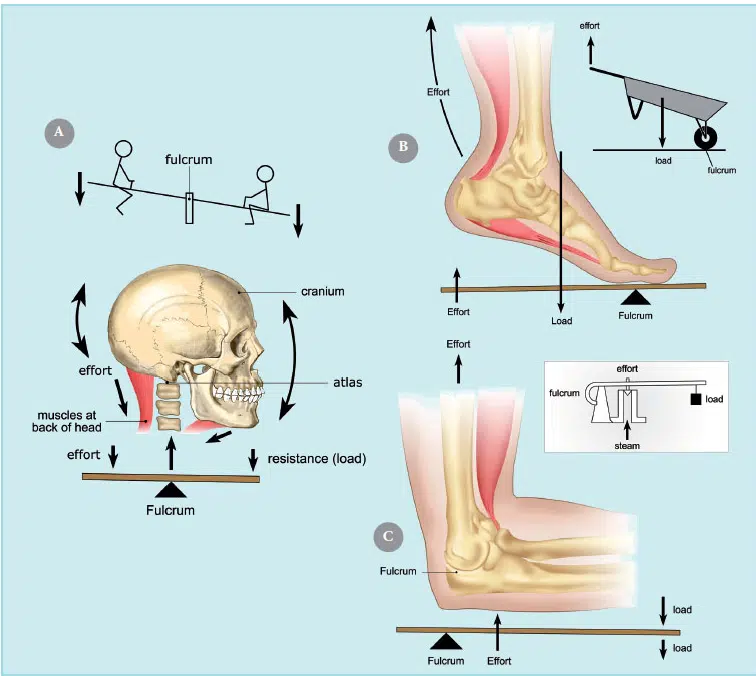 After reading through the exam content and matching it with what I can adopt from ISSA's materials, I can confidently say that NCCPT has a firm grasp on this aspect, and this comes from someone with experience.
The first Domain of the exam, Applied Science (Anatomy, Kinesiology, Physiology), starts us off with a good entry into the human body from a physical performance perspective.
The second Domain, Nutrition, follows through by providing a seamless transition into the deeper fundamentals of exercise biochemistry as influenced by dietary inputs.
The curriculum highlights exercise science through the domain 5 chapters (Exercise Selection, Technique, and Training Instruction) as the exam outlines.
This domain focuses on correctly implementing exercise science principles toward an effective and safe instruction protocol.
It also allows you to educate your clients on exercise protocols that they can use for at-home workouts, for example.
Your ability to grasp the fundamentals of exercise science will determine how long it takes to become a personal trainer.
Behavioral Coaching Coverage
Being an effective fitness instructor means taking a client from one state of health to a different, more elevated state of health.
In most cases, changing one's state of health coincides with changing one's mind.
Influencing behavioral change toward sustainable health habits is a must-have skill.
This skill hinges on having the right personality traits that will enable you to motivate and influence your clients.
NCCPT does touch on behavioral change or change psychology as it is commonly known, but the topic is skimmed over very briefly in the exam layout.
Behavioral change is most prominent in Domain 2: Nutrition, but even so, it's a very light and uninvolved concept.
Having the skills to influence a client's attitude towards their health benefits them and you as a coach.
Your success adds to your accolades and credibility as a coach. You need clients who comply with your instruction, achieved through correct behavioral change protocols, to achieve results you can showcase.
If you want to grasp behavioral change practices, check out The ISSA textbook, Fitness: The Complete Guide, Unit 12: The Drawing-In Phase.
Here you will learn the communication and influence skills required to inspire change in your clients.
When it comes to the skills and traits that allow you to motivate and influence good behavior, they also come in handy regarding how personal trainers get clients and how they retain clients.
Client Health Screening and Assessment Coverage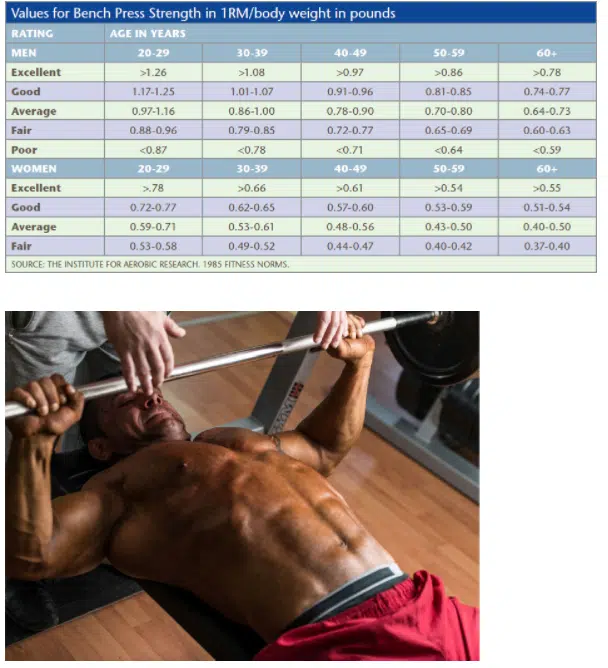 This is another category where NCCPT shines, offering proof of its value and place in the industry.
Attention to client assessment, screening, and monitoring is pretty in-depth, especially exemplified by Domain 5: Exercise Selection, Technique, and Training Instruction.
In this domain, section B is specifically geared towards assessing a candidate's knowledge of the correct methods for monitoring a client's progress, providing feedback, and understanding what to assess.
Domain 3: Intake and Ongoing Evaluation is entirely focused on screening and assessment and tests the candidates' knowledge on the correct movement assessments, something I'll get into in a later section
Domain 4: Program Design and Implementation also caters to the screening and assessment process for the initial phases of training a new client.
A clear set of assessments and consultations must be designed to design an effective and individual-relevant program.
You need to know the following, whether your learn it from teachers or the text:
History of past or current injury
Past or current medical conditions
Any chronic conditions
Current medication
These are covered effectively by NCCPT's approach to programming and program design.
One drawback in this regard is the fact that the NCCPT package doesn't include study materials and resources such as you would find with most major certifications.
I'm accustomed to having access to coaching resources such as the Physical Activity Readiness Questionnaire (PAR-Q).
This standardized form is often indicated in course textbooks or workbooks, with ready-to-use copies available for convenience.
You can still gain access to these should you use ISSA's CPT resources as the foundation of your study and exam prep.
Client Movement Screening Coverage
A more specific area of client assessment is movement screening.
Previously, we discussed general health screening through preliminary and ongoing assessments.
This type of activity is similar to what you'd come to expect from a certified health coach.
To hone in on the specifics of exercise instruction, you, as a personal trainer, also need to understand the assessments around exercise methods and the biomechanical implications therein.
Movement assessments allow you to determine which exercises are good for your client and which ones are no-gos. It helps you determine your client's limitations, strengths, and weaknesses, thus allowing you to develop a tailored approach and get creative with your exercises.
Regarding NCCPT, you have an entire domain, Domain 3, dedicated to assessing movement and biomechanics utilizing the standard assessment methods.
Exclusive PTP CPT Offers



Gold Standard Cert

Most Popular Cert

Best Study Materials

A Good Option

A Good Option

Best CPT for you?

These include:
The squat assessment
The step assessment
The pushup assessment
The 12-minute run assessment
Sit and reach test (RoM)
Various postural assessments
The ISSA textbook, Fitness: The Complete Guide – Edition 9.0, emphasizes movement and biomechanical assessments. Another reason I recommend it as study material.
Besides performance and alignment assessments, body composition assessments are a major part of your duties during the intake phase of dealing with clients.
Body fat assessments, BMI calculations, and weight assessments are crucial in the short and long term when training clients.
ISSA highlights these aspects well, and the NCCPT exam assesses your grasp of them pretty well.
Resistance Training Coverage
Resistance training is a staple in any fitness program. You can't really avoid it, even if intense resistance and weight training aren't on the agenda.
So it's important to get it right; otherwise, at best, your clients won't come close to their intended goals, and at the least, your client could get hurt.
A focus on form and technique is exemplified in Domain 5: Exercise Selection, Technique, and training instruction.
This approach helps trainers develop the skills needed to induce useful mind muscle connections for good progression.
You can gather the necessary knowledge to tackle this domain in the ISSA textbook's units 8 and unit 16.
In these units, you'll learn about the different resistance exercises, the principles that govern them, safe practice, correct form and technique, and the different types of personal training equipment you can use to implement them.
This domain holds 15% of the exam's score.
Special Populations Training Coverage
Special populations are groups whose needs and capabilities fall outside the average population's needs and abilities.
From a personal training perspective, special population groups can come from people with conditions or impediments that hinder normal training or people with very specialized fitness goals.
Special populations training would include:
That means both a person with a disability and an elite professional athlete would fall into the category of special populations.
Regarding NCCPT, the focus on special populations training is barely glossed over in Domain 4.
I believe attention to special populations' training methodology should have a bigger spotlight.
Not only are we living in a world of more inclusive approaches, but we also need to understand special needs and how to navigate them for optimal results and safety.
As I mentioned, elite, high-performance athletes can also be considered special populations needing professional sports coaching. As such, I feel their exclusion from the already limited scope of this category is a missed opportunity.
From a business planning and personal trainer salary perspective, understanding how to deal with high-performance athletes is a stepping stone to a high-income career in fitness.
Of course, the NCCPT CPT exam isn't geared towards equipping you as a sports management specialist, but a hint at the prospect would have been cool.
Regardless, I find the focus on special populations to be lackluster. However, ISSA has an entire domain or section dedicated to special population training.
That means you can still gain an adequate grasp of this topic despite not being adequately assessed on it in the final test.
Aerobic Fitness Training Coverage
In my opinion, aerobic training, commonly known as cardio, is the foundation of fitness.
You need a strong aerobic fitness base to launch into other aspects of fitness sustainably successfully.
Aerobic fitness can be implemented as the sole fitness model in a training program, especially where weight management training and group fitness training are concerned.
So what does NCCPT do about aerobic or cardio training?
Very little. You're only really challenged to know the benefits of aerobic and anaerobic training.
Training protocols surrounding cardio training aren't heavily assessed in NCCPT.
As for our recommended reading, ISSA covers cardio fitness in Unit 9: Cardiovascular Training.
This unit lays the groundwork for a good understanding of the definition and function of cardio training and its numerous forms and applications.
Summary: NCCPT CPT Content
The NCCPT covers these concepts well:
Exercise science
Client risk factor screening
Aerobic training
Special populations
The NCCPT is disadvantaged in the following areas:
Special populations training
Behavioral change
Aerobic/cardio training
NCCPT Exam Prep and Study Materials
The drawback is that the package you purchase is just the NCCPT exam cost. No study material is included, meaning you must make separate purchases. I recommend getting study series guides that include practice tests, question and answer format quizzes, and app support for your NCCPT studies.
Additionally, there is no required reading or standard study material, so you'll have to decide what you want as your textbook and materials.
You can access ISSA's required reading if you purchase the NCCPT exam as part of the ISSA cert.
For that, you'll fork out $799.00.
Although I mentioned how NCCPT is a lesser-known certification provider, it still has much to offer.
After all, NCCA accreditation is not just handed out willy-nilly.
Recall that the NCCPT certificate does not have its own study materials and instead goes off the ISSA study materials.
I highly recommend going with the ISSA Elite Trainer Program if you choose the NCCPT.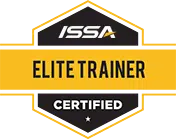 The Elite Trainer bundles thousands of dollars of value in certifications and study materials for slightly more than the cost of purchasing the CPT alone.
The Elite Trainer includes the following for roughly $1250:
ISSA CPT full study package
NCCPT exam
Full ISSA Nutritionist course and certification
Full ISSA Specialization and certification of your choice
CPR certification course
12-month interest free financing
Essentially, you will be set immediately to crush it in your personal training career by offering multiple premium services to niche clientele.
Trainers with additional specializations statistically earn more money, so the investment is well worth it.
Sometimes ISSA runs additional promotions on the Elite Trainer package.
If they currently offer a discount, I highly recommend considering the deal.
So what can or should you use to study and pass NCCPT?
I would go with the ISSA prescribed resources and materials.
For instance, ISSA's course textbook is one of the most well-rounded reads I've experienced regarding PT exam prep material.
It covers all the fundamentals and adds some valuable insight when it comes to programming and the business of personal training.
Speaking of business, the ISSA course material includes fundamentals on things such as:
Overall, if you take this route, you'll be paying mid-tier prices for a PT cert.
That means NCCPT is neither the most expensive nor the cheapest personal trainer certification, but somewhere in the middle.
To kickstart your NCCPT exam prep, I recommend checking out my free ISSA exam prep and practice test, which contains the identical curriculum as the NCCPT.
For premium study guides for the NCCPT, I recommend the Trainer Academy ISSA CPT MVP Package, which contains flashcards, audio guides, and many practice exams that will apply directly to the NCCPT.
As I said earlier, I highly recommend the ISSA Elite Trainer if you are serious about accelerating your career and making your hard-earned dollars go further.
Regardless, you will purchase a package from the ISSA if you are prepping for the NCCPT exam using the official materials.
While I do not recommend it, you can directly purchase the NCCPT exam for $599.00, which does not include any study materials.

Trainer Academy Guide
Complete curriculum study preparation
Audio guide, flashcards, and mnemonics
800+ practice questions
Highest exam pass rate
Exam pass refund guarantee
Cheaper pricing than NCCPT/ISSA materials

NCCPT (ISSA) Materials
Curriculum study preparation
Includes textbook and study plan
Follow-along supplementary materials
200+ practice questions
No exam pass refund guarantee
$950 for starter package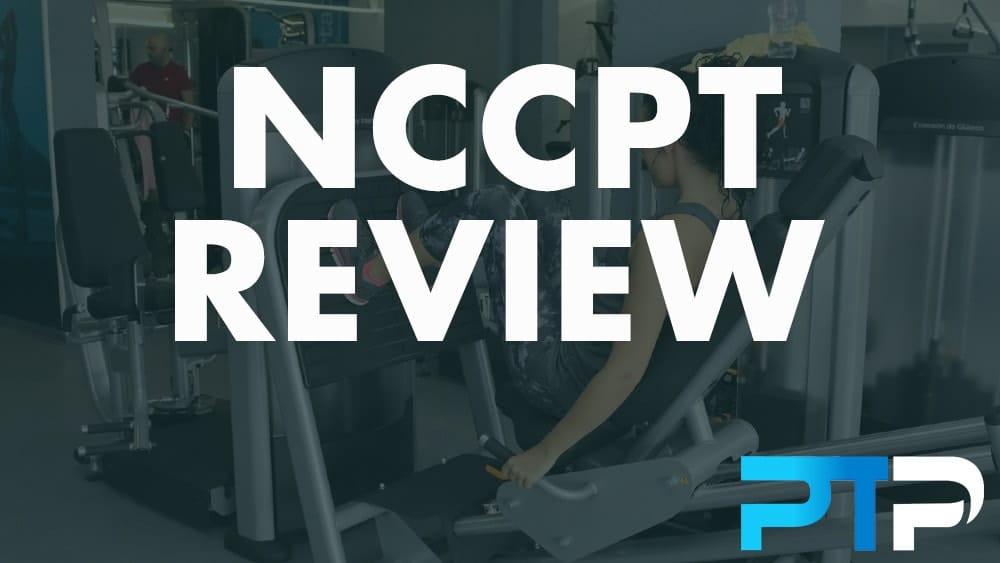 Free ISSA Study Guide
Curriculum material overview
Complete chapter breakdowns
60 practice questions
130 flashcards and cheat sheet
Free from PTPioneer
NCCPT Certification Requirements
NCCPT's personal trainer requirements are fairly standard and consistent with other certs in the same category.
You must be at least 18 years of age, hold current CPR/AED certifications, and have a high school diploma or equivalent.
NCCPT Salary
According to PayScale data, the NCCPT salary averages around $54,000 per year. However, this varies so much depending on your location, employment arrangement, and overall experience. As such, you can expect to make less early into your career, but you can certainly earn far more in the long run.
Taking the NCCPT Final Exam
I took the NCCPT exam at an in-person testing center and passed on my first try. You will need to bring a photo ID and be overseen by the on site proctor, finishing your work on the answers in the allotted time. You cannot bring outside notes, but you will get your result quickly.
The current recorded pass rate for the NCCPT exam pass rate is 65% based on data published on the various relevant websites. This pegs it around the same difficulty as NASM and ACE, which makes sense given that they are all NCCA-accredited.
On the other hand, ISSA's personal trainer certification has an astronomical pass rate of 90%, making it one of the easiest personal trainer certifications.
But, regarding this NCCPT test, it is quite a bit tougher and the same pass rate will not apply, even if it is the same text used to study. You are expected to know more; it is not an open book on this account and you cannot bring anything, not even a blank page. You can add this to your list of pros and cons for the NCCPT depending on your perspective.
You will want to take practice exams and other sample tests to get a good idea of the test questions they will have. Flashcard study and online videos are other ways to ensure you become a future NCCPT personal trainer.
The exam structure is also a bit unique for the fitness industry.
Instead of having a standard amount of points evenly distributed across all questions, NCCPT uses a scoring system that works on aggregate data rather than isolated, individual performance.
That means your score also depends on how well other students handle the same question.
Weird right? But with that said, we do have a fair estimate of the passing grade, which sits at 73%.
The exam consists of 125 multiple-choice questions you have 2 hours to finish the test.
NCCPT Continuing Education and Recertification
Recertification is an integral part of most personal training certifications. The typical number of CEUs you need to complete is 2.0 every two years. These are required to keep your certification current and relevant.
The reason behind this is for fitness professionals to maintain a degree of awareness and connectedness to the trends and standards that drive the practice of fitness instruction.
Recertification typically occurs every two years from initial certification and incurs a few final requirements.
The main requirement for eligibility is the submission of approved CEUs or continuing education units.
These prove that you've been trying to continue learning relevant and useful skills as a fitness professional.
Regarding NCCPT, the recertification process requires submitting 20 hours worth of CEUs or 2.0 CEUs and a nominal fee of $75.00.
Cheap CEUs can be obtained through various educational or practical activities such as gaining new certifications like the group exercise instructor, attending or contributing towards workshops, or participating in NCCPT sanctioned events.
NCCPT Overall Rating
NCCPT Personal Trainer Certification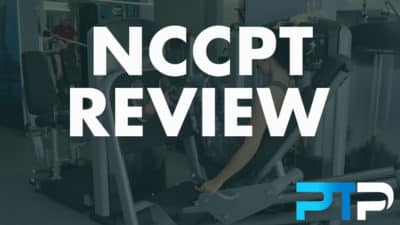 In my NCCPT review you will learn whether or not this certification is right for you. Learn about the NCCPT certification cost vs value to see if its legit.
Product Currency: USD
Product Price: 828
Product In-Stock: InStock
Pros
Relatively affordable
NCCA Accredited
Supported by ISSA
NCCPT has been in this business for over 20 years
Great for entry-level personal trainers
Cons
The study guide appears to be vague in some aspects
The exam scoring system is confusing to understand
Not as well-received or recognized as other major certs
A very generalized approach to health and fitness training
Frequently Asked Questions (FAQs)
What is NCCPT?
NCCPT is the National Council for Certified Personal Trainers or NCCPT and was founded in 1995.
It is a subsidiary of ISSA and is an NCCA certification accredited provider.
How much does NCCPT certification cost?
NCCPT costs $599.00 for the exam registration and access; however, expect to incur additional costs to gain the necessary study materials, which are not included.
What is the pass rate for the NCCPT exam?
Your chances of success are high. Typically, a third, or about 71%, of those who sit for the exam pass. Your chances of passing are pretty good when compared to other PT certifications.
Is NCCPT a good certification body?
Absolutely! The fact that they are a scientific body that churns out lots of research in the field puts them head and shoulder above many others in their category. That is why most gyms will require certification before employing you.
Does NCCPT provide study materials and other resources?
No, NCCPT's certification access only grants you registration for the exam.
To obtain study material, you will have to make a separate purchase of recommended resources listed in the NCCPT candidate handbook.
How long does NCCPT certification last?
A certified CPT can hold their cert for two years before it expires, requiring recertification.
Recertification occurs after the submission of 2.0 CEUs and payment of the recertification fee.
What is the pass rate for the NCCPT Exam?
As of 2017 statistics, the NCCPT certification exam pass rate stands at 65% and is considered on the easier end of the scale compared to other certs.
Conclusion
NCCPT holds its own as a relevant certification program, especially for newcomers to the world of professional fitness.
The generalist approach and the foundational concepts make it a good way to embark on a career as a fitness pro.
It is also accredited by the National Commission for Certifying Agencies, or NCCA, making it a reliable and legitimate option.
NCCPT does fall short when it comes to its study package.
No study materials or required resources are included in the purchase, meaning you'll need to make separate purchases and decide which resources are right.
NCCPT also doesn't hold as much traction or recognition as other certifications in its category. Still, they have some good specializations, like the strength training specialist certification (CSTS) or yoga instructor certifications (CYI). Check out NCCPT.com for more wellness certifications.
Despite this, it is usually well received by its accreditation and its association with ISSA.