Hey everyone, coach Tyler here. Welcome to My ultimate guide on the best health and wellness coach certifications. Here's how I compare them:
General info and recognition
Study materials
Cost vs. value
Much more
Once you are done reading, you will know exactly which health and wellness coach certification is right for you in 2023. Let's get started shall we.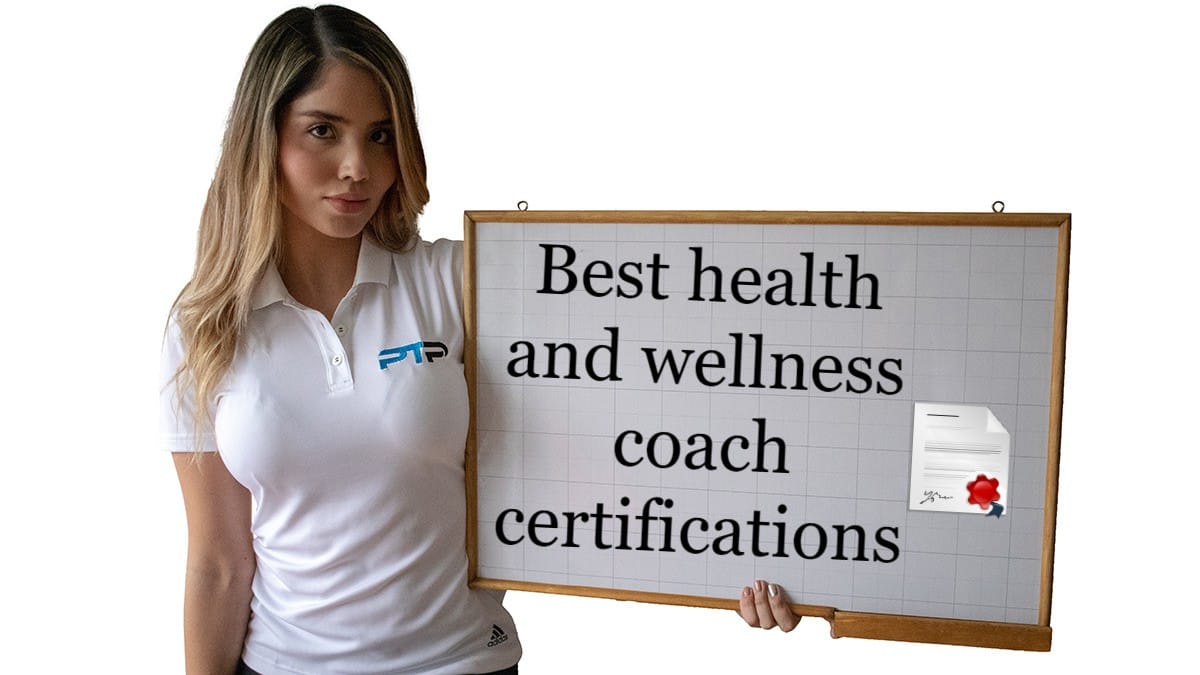 And for more awesome articles like this, visit the home page.
Ok, so let's begin. Here are the top five health and wellness coach certifications.
As with most online certifications, there are plenty of options to choose from in the health and wellness coach field. I have taken the time to look at five of them in-depth. And they are:
American Fitness Professionals Association (AFPA) Health and Wellness Coach Certification
American Council on Exercise (ACE) Health Coach Certification
Primal Health Coach Certification
Health Coach Institute Become A Health Coach Certification
National Society of Health Coaches (NSHC) Health Coach Certification



Regarding certifications, ACE is right up there with some of the best offerings in the business. Their range is pretty impressive, and, of course, they have a health coach certification option as well.
If you have read any of my other reviews before, you would already know that I rate ACE highly. So let's take a look at what they offer with this certification.
General Info
As the only health coach certification with National Commission for Certifying Agencies (NCCA) accreditation, this ACE offering has much to offer the aspiring health coach.
ACE says that you will need to put in around 80 to 100 hours to complete the certification entirely. If you putting in three hours a day for five days a week, you could complete this certification in six weeks. But that's some pretty hard grafting. An hour a day means you could complete the course in five to six months. As with other online certifications, it's all up to you. Study at a pace that suits you.
This certification is broken down into two distinct options:
Basic option (all study material is provided online)
Plus option (same as the basic option but with audiobooks and textbooks)
What You Will Learn
By undertaking this certification, there is much you will learn. In a nutshell, however, it's all about giving you both the tools and knowledge to help clients empower themselves to make a change in the way they live, ultimately affecting their health in a positive manner. This could even mean helping them to reverse any chronic diseases they might be suffering from!
What's In The Curriculum?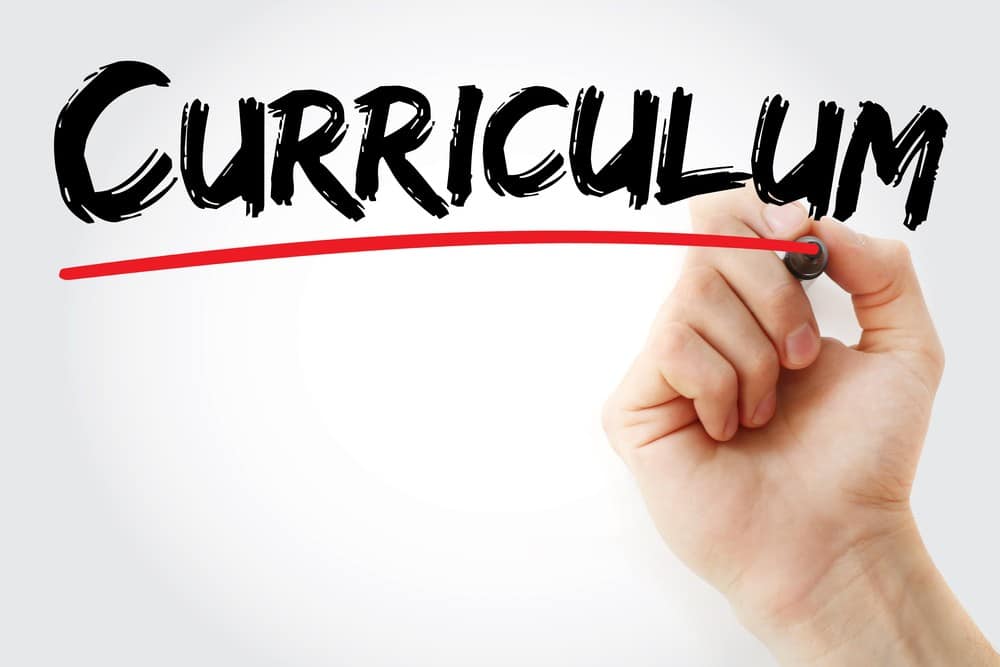 ACE's health coach certification is broken down into five clear sections. These are:
Health and wellness coaching foundations (including what a health coach does, coaching components, and models for behavior change)
The experience of coaching (including the methods used to invoke lifestyle change and how to coach clients)
Lifestyle medicine (including using mindfulness for the management of stress, health, and well-being nutrition, and the benefits of exercise)
Comorbid conditions/Chronic diseases (including cardiovascular disease, obesity, diabetes, hypertension, and more)
How to establish a coaching practice (including the business of health coaching)
Course Material
As with all ACE certifications, the course material provided for your study to become a health coach is incredibly comprehensive. What exactly can you expect, though? Well, you will have access to the following:
All coursework in an online format. If you take the Plus package, you will also receive a hardcopy of the textbook and an audio copy.
The Professional's Guide to Health and Wellness Coaching coursebook
Access to ACE in Action, which offers both video and audio coaching sessions
Quizzes and knowledge checks to make sure you can test yourself to see if you understand the coursework before taking the final exam
Practice tests to familiarize yourself with the final exam and to test your overall knowledge
Access to ACE Answers, an online resource center packed with even more information you can use to expand your knowledge
See what material is currently available for the ACE health coach here
Cost
Regarding cost, there are two options based on the separate packages offered by ACE. These are
$599 for the Basic course (with everything handled online)
$749 for the Plus course (which covers everything in the basic course but gives you a physical and audiobook copy of the textbook as well)
ACE often run specials, and you can find both of these at reduced rates. It's worth your while to keep on checking their website for these specials.
Check the current price for the ACE health coach cert here.


The Verdict
I am a big supporter of all the certifications offered by ACE, thanks to the fact that they are themselves accredited by the National Commission for Certifying Agencies, you know that they deliver quality products.
And certainly, their health coach certification is no different.
2: AFPA Health and Wellness Coach Certification

For me, the AFPA offers one of the best health and wellness coaching certifications around today. Why? The AFPA has over 25 years of experience in the field, and over 110,000 people have become certified through the organization.
Let's take a look at just what they have to offer.
General Info
First off, I think one of the most important things you could know about any certification is how long it is going to take you to complete. Well, AFPA's health and wellness coach certification will take around six months to finish.
That said, you are welcome to study at your own pace. Have more time on your hands? Well, there is nothing stopping you from completing the certification in a shorter time period. Even if you pushed for time, you could take longer than six months if you need to.
There are two options for this certification:
100 % online-only course
Online courses with physical components, for example, textbooks
What You Will Learn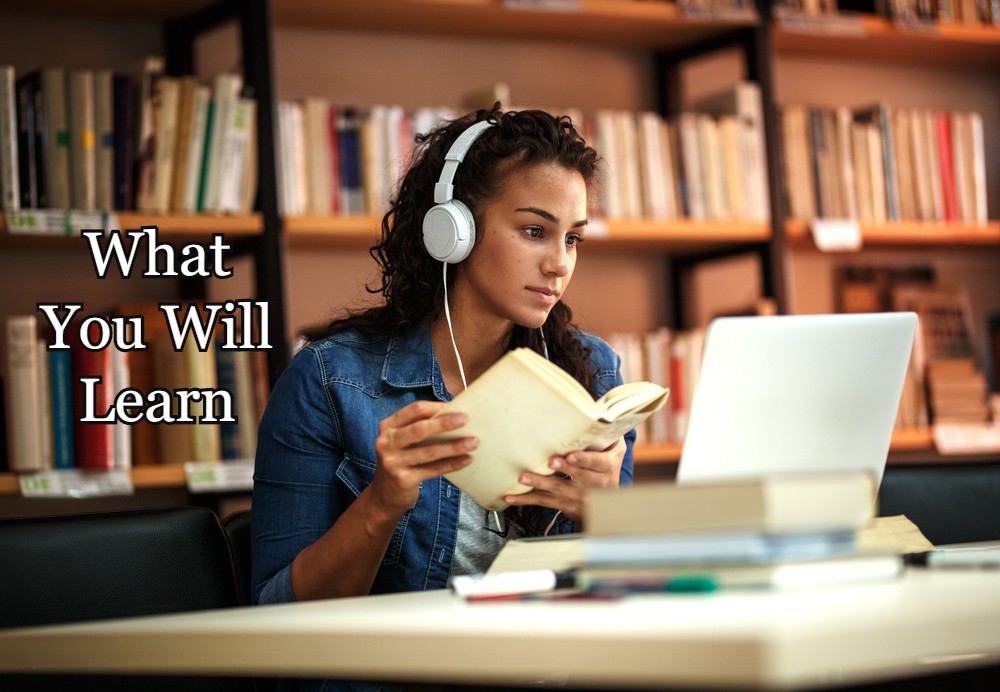 This course focuses on numerous key aspects you must learn and understand to become a certified health and wellness coach.
How to coach and help clients with different health problems, conditions, and needs
How to coach each unique individual effectively, providing them with solutions for their problems
Selling clients the idea that behavioral change is the path to their ultimate success in regaining their health
A holistic approach to health. It's not only about diet and exercise but life balance (between work, relationships, and "me" time), spirituality, a positive mental outlook, and more.
A focus on overall client support throughout the whole coaching process
This is all achieved through teaching you the necessary tools you will use daily including:
Evaluating the health and wellness of each client
Guiding them towards their goals as drawn up by yourself and the client
Building specific wellness plans and a course of action to reach those goals
Using individual accountability together with your support as a way to keep on track
Continual evaluation and adjustment of the wellness plan if necessary
Helping clients with barriers that might be blocking their path to changing behavior
What's In The Curriculum?
AFPA's health and wellness certification is broken down into two modules. These are:
Module 1 – Optimizing health
Module 2 – Getting results through effective health coaching
Let's break them down a little more, starting with the first module. As the name suggests, it looks at helping your clients optimize their health by using a health model that is holistic, integrated, and balanced. All-in-all the module covers many areas of wellness. It introduces concepts such as how to self-assess, thinking critically about health and wellness and developing the skills to help improve well-being and personal awareness towards behavior changes.
Some of the core points in this module include how to manage stress, how physical activity influences our health, making the right choices, how to deal with obstacles, maintaining wellness and many more.
Course Material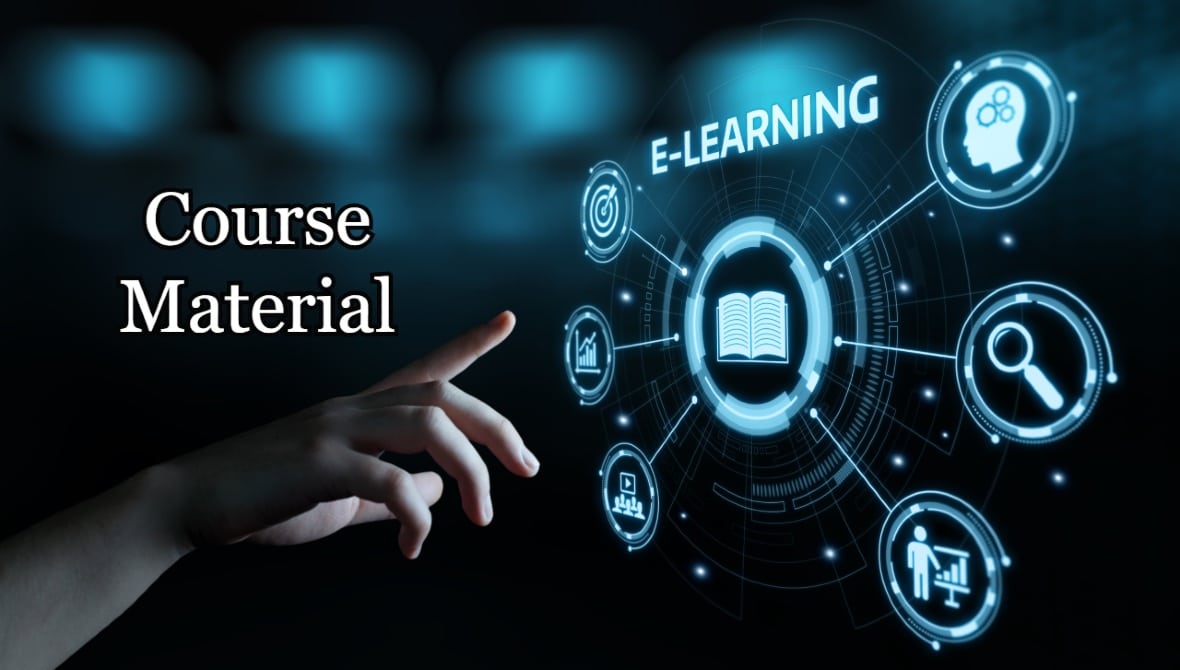 When it comes to course material, AFPA provides you with everything you need to be able to pass this certification easily enough, but of course, you have to be prepared to put the time in. So what exactly do you get?
All coursework for this certification includes the following:
Course eBooks and textbooks (depending on what package you have chosen)
Flashcards
Online lessons in video format
Audio lessons
Learning activities that can be completed online
Various study assignments
Business resources: Forms you can use once you become a health coach such as worksheets, checklists and questionnaires.
The final online exam
Students will also have access to the support of educational advisors throughout their study period. They are available to answer any pressing questions you might have about the coursework.
Cost
Now let's look at the cost of the AFPA health and wellness certification. As we already know, there are two different course options for you to choose from – the 100% online-only course and the online course with physical components (for example, a hard copy of the textbook). The prices for these two options are as follows:
100% online-only course – $649
Online course with textbooks – $799
The Verdict
In my book, this is a top-notch certification for anyone that wants to become a health and wellness coach. It includes everything you need from a learning perspective, has excellent support structures, is cheaper than most and you can finish it in six months.
3: Primal Health Coach Certification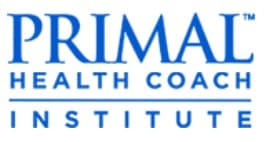 Ok, so this health coach certification is a little different. Founded in 2016 by Mark Sisson and accredited with the American Association of Drugless Practitioners (AADP) Certification & Accreditation Board, it focuses on health coaching with a paleo/primal lifestyle in mind. Sisson has had a long career in the health and wellness industry and started his first company, Primal Nutrition over 20 years ago.
Let's take a closer look at this certification.
General Info
As already mentioned, this is a very specific health coach certification and will train you to help people using the paleo/primal way of eating. Now if you are not sure what that is, let me explain.
A Paleo diet, sometimes called the primal or caveman diet, sees people eating foods that our ancestors used to. Now I can go in-depth on this but essentially, it cuts out any processed food as well as dairy and includes meat, vegetables, fruits, nuts, fish and eggs. If you want to sum it up even further, it's low-carb eating.
What You Will Learn
The Paleo lifestyle, although founded on the ways our ancestors used to eat food, is pretty new. And there certainly isn't anyone that knows more about it than Mark Sisson. In fact, his blog in the early 2000s, Mark's Daily Apple really brought this way of life into the mainstream.
During this certification, you will learn:
How to truly listen to your clients
How to intuitively get into a client's world, unpacking their problems which they might be reluctant to talk about
How to ask the right questions of your clients
How to collaborate with your clients to attain goals
How to be a true mentor
What's In The Curriculum
Studied online, this certification includes 20 modules where you will learn about concepts such as functional fitness, how to burn fat efficiently as well as concepts such as how the body produces and uses insulin.
Other important areas of study include how to break weight loss plateaus, optimal health exercises, helping clients implement the best lifestyle behaviors and how to support them. These are just a few of the core concepts that this certification covers.
Course Material
All course material is provided online through the Primal Health online portal. This gives the necessary access to coursework, multimedia resources and the final exam.
Cost
This course is a little more expensive than the others we have covered so far. It costs $2,995 and includes a 90-day program, business resources, and all coursework. Payment options are available.
The Verdict
While it covers a very niche form of nutrition, all-in-all, I think this is a decent health coaching certification, especially if you are interested in going the Paleo route. For someone who wants a wider area of expertise nutrition-wise, it may not be the best choice.
4: Health Coach Institute Become A Health Coach Certification

While the Health Coach Institute offer two certifications, I will be specifically focusing on their "Become a Health Coach" offering.
General Info
This online certification will take six months to complete. Each aspect of this certification teaches key concepts for life coaches to make use of to benefit their clients and include healthy lifestyle design and implementation, using brain science as well as psychological aspects.
What You Will Learn
Students will be taught four key concepts of health coaching. These are:
Nutrition
Transformations coaching skills
Personal growth
Marketing and business systems
Everything in this course is geared towards helping you to help others by changing their lives through nutrition, health and wellness.
What's In The Curriculum?
While we have already mentioned the five key pillars that you will be taught while on this course let's break them down a little further.
Nutrition: Concepts that you will cover in this module include macronutrients, dietary theories, chronic diseases, eating disorders, eating concepts and more
Transformational coaching skills: In this module, you will learn about all the key coaching skills you will need to become a successful health coach including how to create programs that work for each individual
Personal growth: You will become a better health coach if you continue to grow personally and that's what this module looks at
Marketing and business systems: The final module involves all the systems and marketing ideas you will need to make a success of your business
Course Material
Course material is provided online and in a number of different ways including videos, audio and PDF course notes. Lessons are also short, so it's not too much of an information overload, which I like.
The Health Coach Institute also holds weekly skill labs for students. These see you partner with other students to put into practice what it is you have learned. Another excellent part of this course is a mentorship program that sees students interacting with other successful health coaches that can answer any questions you might have.
Cost
The "Become A Health Coach" course will cost $6450 which includes all of the course material as mentioned above. While that is pretty steep, this is a very comprehensive course and covers everything you need to become a successful health coach.
The Verdict
It's not cheap but it's thorough, that's for sure. What I also like is that the Health Coach Institute doesn't forsake the business and marketing side of things running your own business for the first time can be tough without guidance.
Some other health coach certifications seem to pass this aspect by.
5: NSHC Health Coach Certification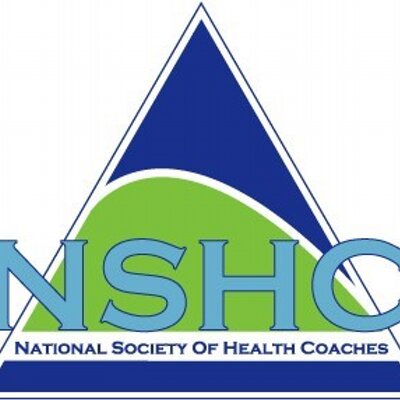 For our final health coach certification, we will look at that offered by the National Society of Health Coaches. According to Exercise Science Guide, this is one of the top health coach certifications in the United States.
So jump right in and take a good look.
General Info
Well, the first thing I notice about this certification is that it's not just for people who want to start out in the fitness world and become a health coach. It's also for a personal trainer who wants to add another string to their bow.
In fact, if you want to enroll for NSHC's health coach certification, you need to know that it is aimed at licensed healthcare professionals. So already, that tells me that this is a pretty serious certification indeed.
But there is hope for those that are not yet licensed healthcare professionals. You CAN still do the certification and receive a Certificate of Completion. This does not allow us to use the title of NSHC Health Coach, however.
The course will take around 70 hours to complete, usually around four to six months if you can put in an hour a day, five days a week.
What You Will Learn
On researching this course, I found out that it uses evidence-based health coaching combined with motivational interviewing. The course includes several practical studies, instructional videos, interview techniques, and more, giving you all the tools you need to carefully consult with clients and devise a unique wellness program for them.
Important skills taught include:
Helping clients overcome their fear of change
Dealing with chronic conditions
Motivational interviewing
Active listening skills
Evidence-based health coaching techniques and many more
What's In The Curriculum?
The curriculum for this NSHC consists of 11 distinct sections. These are:
An introduction to evidence-based health coaching
Identifying and developing your unique communication style
How to listen effectively
Understanding the learning style of your client and using it
Helping to facilitate healthy behavioral change
Goal setting and establishing/guiding a healthy agenda
Motivational interviewing
Positive psychology
Wellness and prevention
Treatment of chronic conditions through evidence-based interventions
Measuring outcomes
Course material
This is not strictly an online-only course. You will receive the relevant course material relating to each section as mentioned above. Other course materials include:
Videos
Webinars
Audio sections
Various articles for extra information
Online skills practice tests
Practice webinars
Quick reference booklet
Cost
All the materials needed to complete this certification cost $595, which is pretty reasonable! NSHC say they have purposely tried to keep the price as low as possible because the course is aimed at those healthcare professionals who have already paid plenty to get their credentials.
The Verdict
This is a very comprehensive course, of that I have no doubt. The thing is, its aimed at a niche market, and unless you are aiming to become a healthcare professional down the line, there are better options out there for you.
Why health and wellness coaching?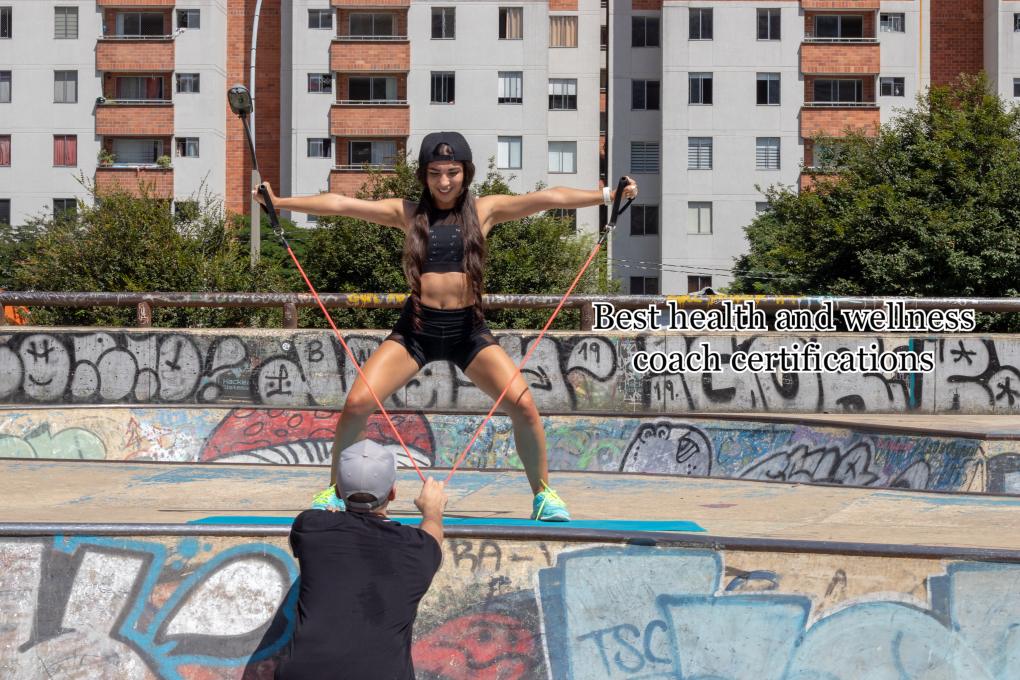 First, I want to take a brief look into why so many people are entering the field of health and wellness? What's pushing them to become health and wellness coaches, and why is it something that you might consider as a field of employment?
So let's look at a few stats.
The Centre for Disease Control in the United States has conducted research which suggests that only 1 in 5 Americans consider themselves to have a sense of purpose which is defined and feel happy with their lives.
That's a pretty low number, right? So in other words, four out of every five people are striving for something more in their lives. It might be to do with relationships or money, for example.
But what this leads to is raised stress levels, rundown individuals, both mentally and physically and a higher chance of succumbing to a lifestyle disease. And the two most common here are obesity and diabetes.
And the American health system is simply not equipped to help people like this properly. Sure a doctor can treat the symptoms of a potential lifestyle disease, but is it enough? Often, others need to be consulted as well, a dietician to improve eating habits or a personal trainer to improve exercise levels. And yes, these do help.
But a health and wellness coach helps by looking deeper into the root cause of the problem and all the factors that might be causing it.
What is a health and wellness coach?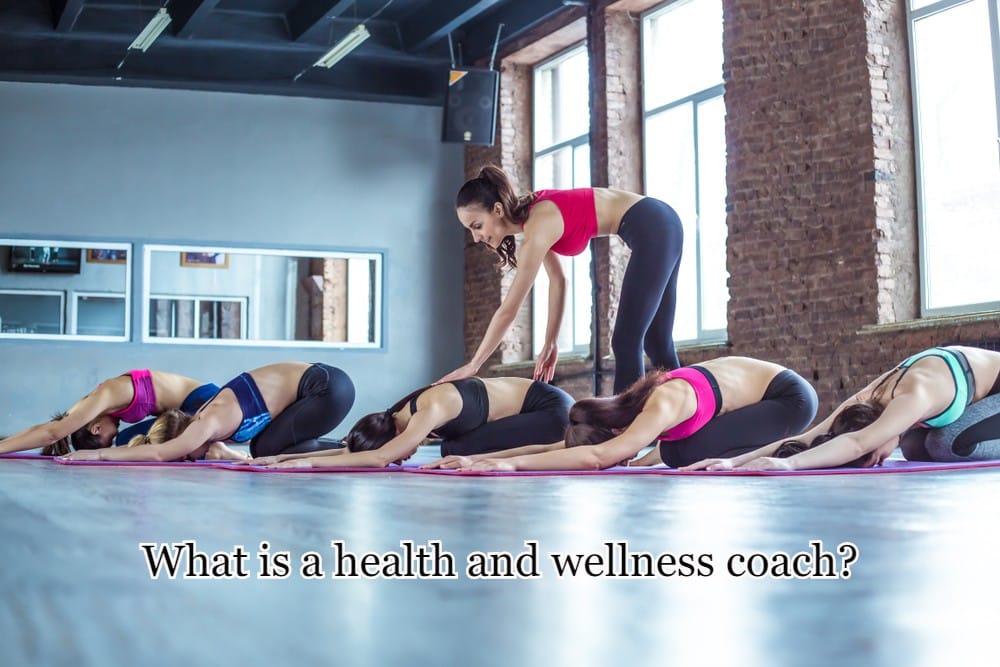 Ok, so now we've seen the need for health and wellness coaches, but what is it exactly that a health and wellness coach does?
Well, a health and wellness coach deals with clients at various levels, including physical, psychological, and behavioral. In essence, a health and wellness coach sits in a position alongside traditional healthcare as we know it and provides other options as a way to help people towards behavioral change to tackle their ailments.
Whereas a doctor might meet with someone for 30 mins to discuss their health issue and prescribe medicine, a health and wellness coach will take sessions to delve into the specific problem. Then, together with their clients, they will devise a long-term strategy to help clients overcome their ailments, mostly by implementing lifestyle changes.
These changes can impact many aspects of a client's life, including diet, exercise, stress management, sleep patterns, and more. A health coach can also help to identify negative or self-defeating behavioral patterns that maybe have sabotaged efforts in the past.
Of course, a health and wellness coach will only suggest ways a client can improve their overall quality of life. The client then needs to put these all into action.
Final words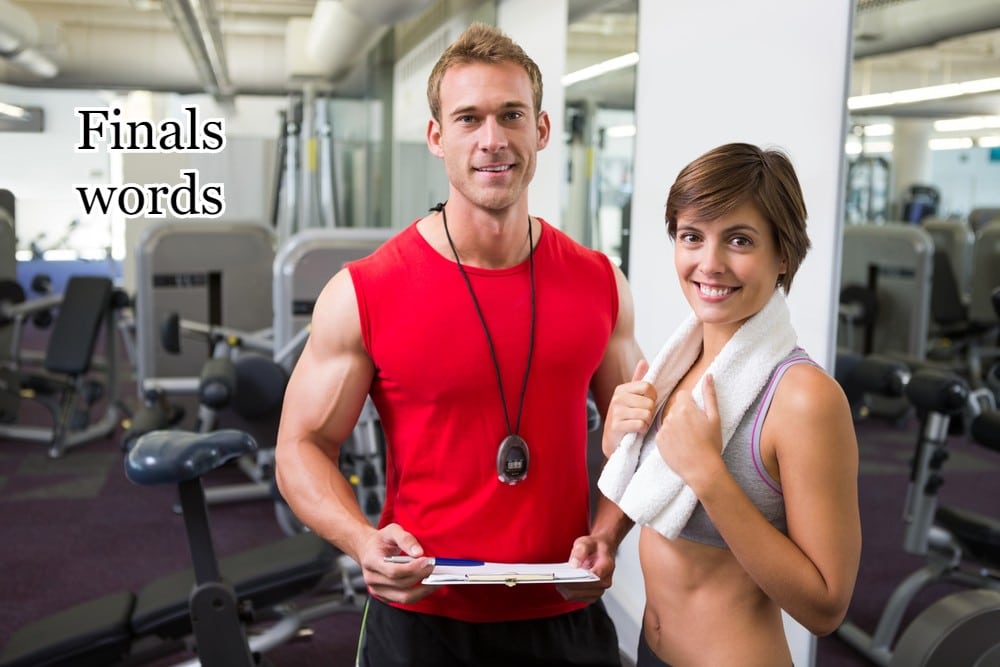 Well, there you have it! I think you would agree; this is a very comprehensive look at five interesting options when it comes to health coach certifications. Remember, if you feel you still need a few questions answered, don't hesitate to leave me a comment below.
Thanks!
References