Hey everybody, welcome to my ultimate comparison of top weight management/weight loss certifications. Here's how I compare them:
Overall industry recognition
Study materials and exam
Cost compared to the value
Final scores
By the end of this breakdown, you will know exactly which weight loss management certification is right for you. Let's slim down right into this article.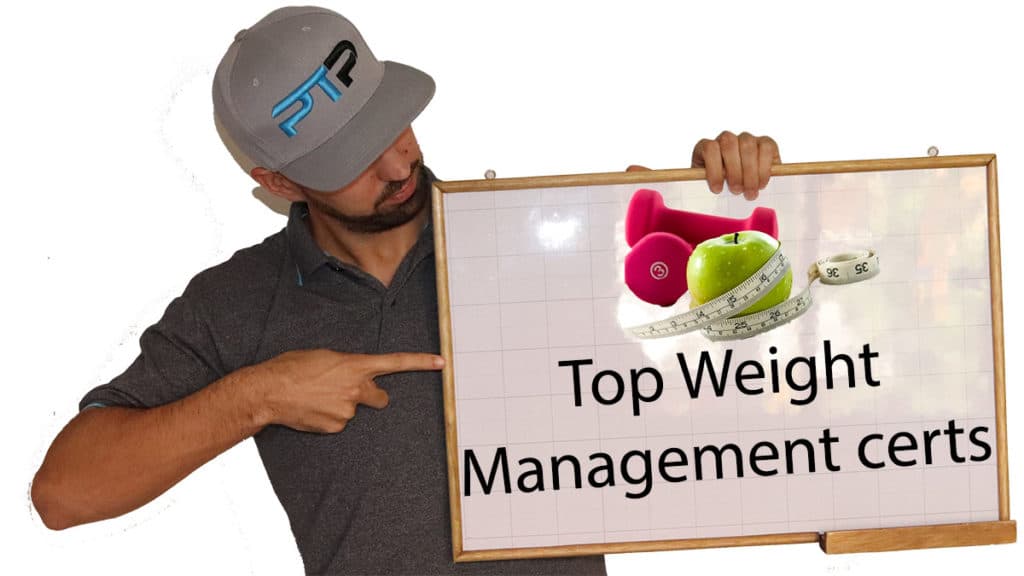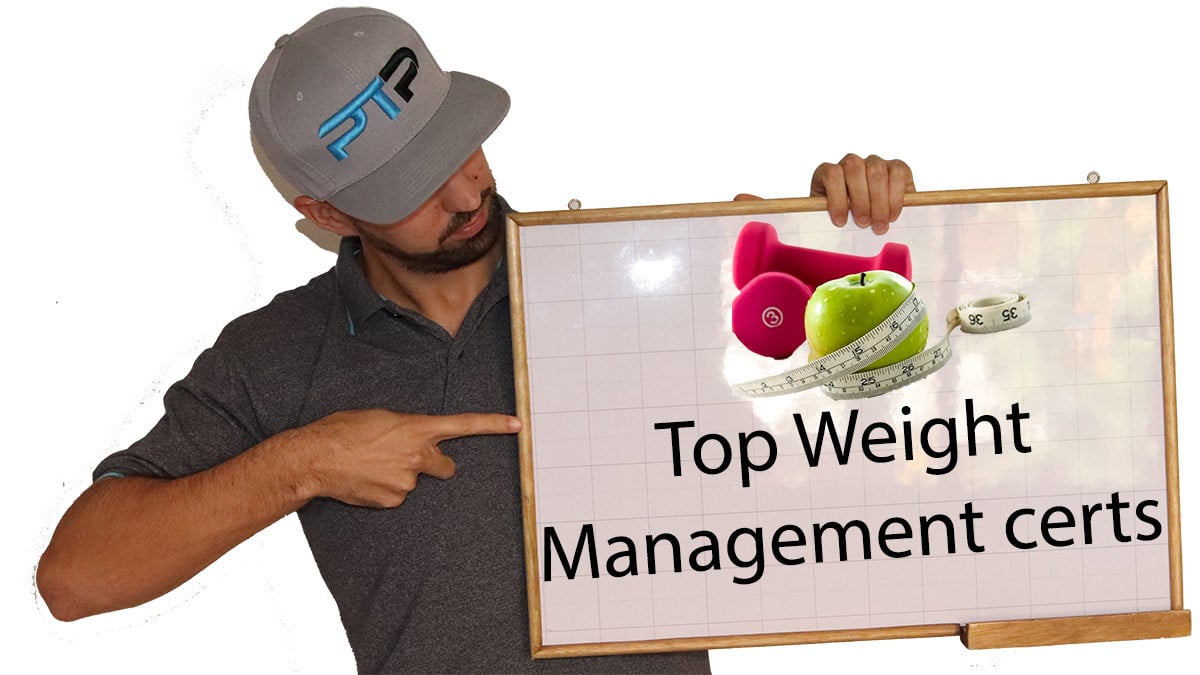 With over 3 decades of delivering unique distance-based learning in health and fitness, ISSA has become one of the gold standards in exercise and nutrition credentials.
It's well known that the Western world and America, in particular, are still under the grip of obesity due to the rise in consumption of calorically dense processed foods and the decline in daily physical activity.
In light of this, ISSA has developed a way to equip health and fitness specialists like you with the knowledge and skills to help people to a healthy weight.
The goal is to remove the stigma of vanity and aesthetics and instead help clients focus on weight management's health aspects.
Whether it's for healthy weight gain or healthy weight loss, the ISSA Weight Management Specialist cert will allow you to manage expectations and produce results in the following ways:
Manage expectations and set realistic goals.
Successfully differentiate between weight as a beauty standard and weight as a health concern for client comprehension.
Merge effective exercise and nutritional methodologies
Professional weight management programming
Dispel myths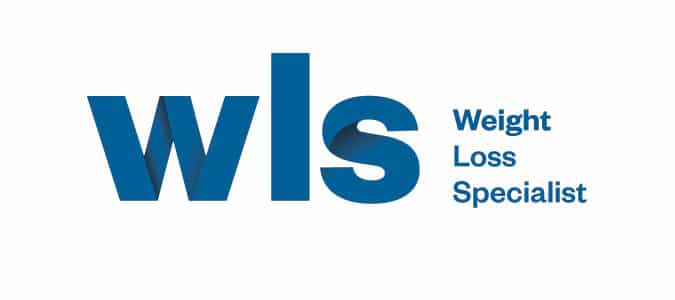 NASM Weight Loss Specialist of WLS is another stellar offering from what I consider the best in the game regarding equipping trainers and coaches with real credible skills.
NASM already has an ongoing nutrition certification, the NASM CNC or Certified Nutrition Coach. The WLS cert turns it up a notch, allowing you to focus on the specific science of losing weight.
It combines mindful training methodologies and evidence-based nutritional science, packaged to give you a sound delivery system and your clients an actionable program.
With a reputation and heritage spanning over 30 years, NASM programs are at the cutting edge of health and fitness science. The NASM WLS will give you the edge in the following ways:
Reveal the benefits of healthy, natural weight loss to your clients, allowing them to embrace an optimized lifestyle
Design science-based exercise and nutrition plans based on NASM's revolutionary Optimum Performance Training™ (OPT™) Model
Increase your value in a competitive market, allowing you to boost your earnings, career, and client retention.
Gain insight into the ever-changing science of weight loss and apply it as new research unlocks more evidence.
Give yourself a worthwhile investment that will give your clients the same reward level.
In typical NASM fashion, the entire course is online, allowing you to maximize your specific learning habits for the best possible outcomes.
Study material, tests, and coursework are all accessible from your PC, Mac, or mobile device.
3) ACE Weight Management Specialist

The ACE Weight Management Specialist is another great offering from the world-renowned American Council on Exercise. This certification is an answer to the recognition of a national crisis.
Due to relatively abnormal eating habits and a general decline in physical activity over the last century, America's waistline is out of control. ⅔ of the population is overweight, with half of the overweight population being obese, yikes!
ACE takes weight management not only as a way to enhance the value you offer but also as an urgent necessity to our society, fighting America's most critical health crisis.
Because of this, ACE WMS. is open to members of the fitness space and anyone within a field that aims to influence and positively impact the state of health.
Being ACE WMS Certified allows you to:
Add value to your professional credentials, boosting your career and business standing.
Joining the fight against obesity is one of our most urgent health issues.
Equipping you with evolving, evidence-based knowledge as science's understanding of weight loss continues to advance.
Providing a learning experience second to none, taught by experts in weight loss.
4) AFPA Weight Management Consultant Certification

The AFPA Weight Management Consultant Certification program is one of many amazing paths to adding the necessary methodologies to your repertoire.
This program emphasizes holistic weight loss protocols and influences behavioral change for both short term results and a long term shift in attitude toward health.
AFPA has a long-standing reputation as one of the premium suppliers of up-to-date knowledge in the health and fitness space. Suffice it to say, you're definitely upping your game with this one.
Gaining the AFPA Weight Management Consultant Certification will allow you to lead the pack regarding client outcomes. Most people really want to shed pounds, and this is a great way to become an authority on that.
You will be able to set yourself above the rest in the following ways:
Be the authority on the number 1 reason most people even work out, weight loss!
Increase your earning potential, and make yourself and your business worth the top dollar.
You are optimizing your professional and commercial worth and becoming a useful member of society by becoming another solution to an ever-increasing health problem.
5) NCCPT Weight Management Specialist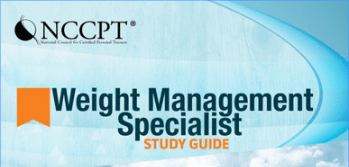 The NCCPT Weight Management Specialist allows you to improve your knowledge and client outcomes.
This cert leans more towards the nutritional aspects of weight loss, and let's face it, nutrition is the key factor. You can have the best training, but your clients won't experience the desired effect without optimized nutrition.
The NCCPT Weight Management Specialist certification also equips its holders with behavioral methodologies to improve the psychology behind eating right.
Exclusive PTP CPT Offers



Gold Standard Cert

Most Popular Cert

Best Study Materials

A Good Option

A Good Option

Best CPT for you?

This will allow your clients to take away a lifetime of self-improvement benefits.
With this cert, you will soon be able to activate and measure client outcomes such as:
Applying the biochemical principles of weight loss
Gain and provide insight into the function of the body's energy balances, transfers, and metabolic pathways
Learn the different steps the body undergoes in both gaining and losing weight
Equipping you with the ability to do an accurate client-by-client nutritional analysis
DSHEA provisions
Learn the math behind caloric expenditure
Estimate the unique needs of individual clients and tailor your programs accordingly
How to determine the nutritional values of foods
Dispel myths around nutrition and weight loss.
6) NESTA Lifestyle Weight Management Specialist

With NESTA, you know you're gaining a golden opportunity. It is one of the most reputable institutions out there, and now you can take advantage of their weight loss coach cert.
The NESTA Lifestyle Weight Management or LWM certification aims to optimize your current understanding of how weight loss works.
Here, you're not only dealing with the fundamental science and application, such as caloric management, metabolic optimization, and nutritional facts. You will also delve into the true underlying challenge of nutritional habits, behavior, and psychology.
While all the aforementioned certifications have a significant behavioral aspect to their weight loss programs, NESTA focuses on the emotional complexities accompanying change psychology.
This effectively allows you to bridge the gap between the practical application of science-based methodologies and the delicate psychological aspects of weight loss.
As a NESTA Lifestyle Weight Management Specialist, you will be able to:
Gain a leading advantage in knowledge of the principles of nutritional science as it pertains to effective weight loss
Give your clients what they need in a world where being overweight is now one of the leading causes of disease and death
Assume the role of a nutrition counselor by tapping into the deeper psychological factors that influence eating and exercise habits.
Career advancement opportunities are boundless with a certification such as this. Check it out here to see if it's your fit!
You've met the Fab Five; what's Next?
Hitting The Books, A Guide to the Study Material…
Like most offerings from the various institutions on display here, the learning process is distance based. This means you don't have to schedule your lessons and file into a stuffy lecture hall or lab. You learn on your own time at your own pace.
Added to this is the conveniently packaged study material. It's designed to minimize the cost and hassle typically associated with college-level study material.
You will come to find and probably appreciate that most of the learning resources for these various weight management certifications come in a digital or online format. This makes them convenient in many cases and engaging and immersive.
With some having an audiovisual multimedia aspect to them, you might find it as enjoyable as it is useful.
Since your success and progress with each certification hinges on the quality and format of learning resources, let's compare the study material on offer.
ISSA WMS Study Materials
In a typical ISSA fashion, the study materials package you will get is concise and to the point.
ISSA doesn't fuss over multiple package tiers; it's one program, one comprehensive package here.
So what's in the box?
ISSA includes the following materials with their weight management specialist cert:
Digital textbooks
Video lectures
Downloadable materials
Professional website for successful candidates
ISSA unlimited student support
The main mission of ISSA's study materials is guided study. That's why you'll notice how the online resources aim to get you in the right stride and pace when it comes to preparing for your final exam.
All ISSA materials are accessible online, with some downloadable materials for offline learning.
Check out the current packages and study materials from ISSA here.
ISSA WMS Overview
ISSA has to lead the charge in distance-based learning, evidenced by the fact that they have been the only DEAC (Distance Education Accrediting Commission) accredited certifying agency for a long time.
While digital materials are great in today's web-based society, having a hard copy would be cool as you can create bookmarks and highlight important topics and concepts.
All in All, ISSA provides a top-tier experience and has some of the most comprehensive guided study options I know.
NASM WLS Study Materials
NASM has a reputation for providing some of the most media-rich study material. High-production value video guides, advanced user interfaces, and a cutting-edge electronic publishing format.
All the NASM WLS study resources are accessible digitally via your registered student portal. This can be accessed via any up-to-date current web browser and doesn't require much of a hefty internet connection.
The emphasis of NASM has always been self-study. So the material is structured to give you a flexible, self-motivated advantage that maximizes your outcomes based on how you learn as an individual.
NASM WLS Self-study material includes:
Downloadable Manual
Video Demonstrations
Programming Manual
Exercise Library
Chapter quizzes
NASM WLS Overview
As mentioned, NASM makes a point of providing the most engaging distance learning experience possible. To this end, there is almost a degree of craftsmanship behind how the study material is produced.
Exclusive PTP CPT Offers



Gold Standard Cert

Most Popular Cert

Best Study Materials

A Good Option

A Good Option

Best CPT for you?

All the resources NASM offers are digital only. Sometimes a hard copy is a great way to supplement the learning experience, especially in cases where online and digital can't deliver fully.
ACE WMS Study Material
ACE is known for providing to-the-point and easy-to-digest learning resources. Regarding the ACE WMS program, you can expect the same level of quality and effective convenience.
ACE WMS combines a media-rich resource offering with the ability to engage with more traditional studying forms. The printable PDF component allows you to switch between soft and hard copy reference material depending on your needs and preferences.
ACE also has a podcast platform, providing an archive of amazing lecture-style listening material.
The ACE Study trove includes:
PDFs.
An online podcast.
Video resources and guides.
Online quizzes.
ACE WMS Overview
ACE provides the very essentials of a great distance learning experience. This refined approach allows ease of reference and knowledge retention. It might come at the cost of immersion and real multimedia engagement.
The material is all digital, with the option to have the PDF component printed out. This doesn't come close to having an official textbook on hand, but if you see the need for hard-copy material, you have somewhat of a win.
AFPA Weight Management Consultant Study Materials
The AFPA Weight Management Consultant provides a more traditional approach to learning. However, the material is super easy to grasp and use.
The great thing about AFPA's resources is that you can choose to go digital only or to go for the more traditional hard copy textbook option. The only catch is each option brings a different price, with the digital + hard copy combo bringing the cost up quite considerably.
Your Study Material options with AFPA are.
Online/digital + practice quizzes
Hard copy textbook + practice quizzes
online/digital and hard copy combo + practice quizzes
AFPA Overview
The cost of each package goes up in that order, making the final offering considerably pricey relative to the other certs in this list.
The level of versatility in what is provided and the quality of what you get might be worth giving AFPA WMC a look.
NCCPT Weight Management Specialist Study Materials
This cert comes with several flexible options when it comes to studying material.
Because the NCCPT WMS is a very broad-based approach to nutrition, it requires less proprietary material than most of the other certs on this list. This is why they have presented an option to take the course with little or even no official study resources.
This may be a good thing or a bad thing depending on where your weight loss management game is. It's still up to you to decide, with the top-tier, all-inclusive package still being quite competitively priced.
Whatever the case, you can access a panel of career advisors. The study materials go like this:
4 Textbooks
Counseling and Lifestyle Management Forms for Starting Your Own Business
Worksheets and Questionnaires to document and assess counseling sessions
FREE Forms, Worksheets, and Checklists are provided and are perforated for easy duplication
FREE Manual "Legal Guidelines for Unlicensed Practitioners"
Practice questions, case study, and critical thinking – Self-assessments to test progress
Unlimited Student Support – Before, during, and after enrollment
NCCPT WMS Overview
This is definitely one of the most flexible and versatile offerings for studying material alone. The option to pick and choose how you want to learn is something I can't vouch for enough.
The availability of career advisors is another big win.
NESTA LWM Study Materials
The NESTA weight management certification gives you everything online. This means you can always access your learning resources if you have a stable connection and an updated browser running on a functioning device.
This limits you a bit in situations where technology fails, as it occasionally does.
The quality of the material itself is as you'd expect from a leading certification authority and includes the following:
in-depth and easy-to-follow video classes
Browser-friendly training materials
NESTA LWM Overview:
The fact that all of NESTA's learning resources are online-based can be both a gift and a curse.
A gift in the sense that we do live in an online world, and it's so much more convenient to draw your resources in soft format. However, it is a curse in that internet access is not a given; even in America, one of the world's Meccas of online connectivity, you might have problems connecting, say, from a rural area.
Test Your Knowledge! Final Exam Time
It's time to do your finals. The structure is different for all the certs, but one thing is for sure, the final exam is always a challenge!
However, with a mindful approach and after taking full advantage of the study material and assistive resources on hand, you will have a good enough handle on what to expect in the final exam.
Most of the final exams are free to take at any time once you're ready within the program time frame. NCCPT, however, is a liver proctor exam.
The ACE WLS program doesn't offer a final exam as a culmination of your coursework. Instead, it gives you an accumulated grade based on each module and its respective final quiz.
You'll find that some of the exams will offer a limited amount of free retries if you happen to fail, while others require a reduced fee for multiple attempts.
Take the quiz if you want to know which one is really for you.


Weight Loss Certification Cost Break Down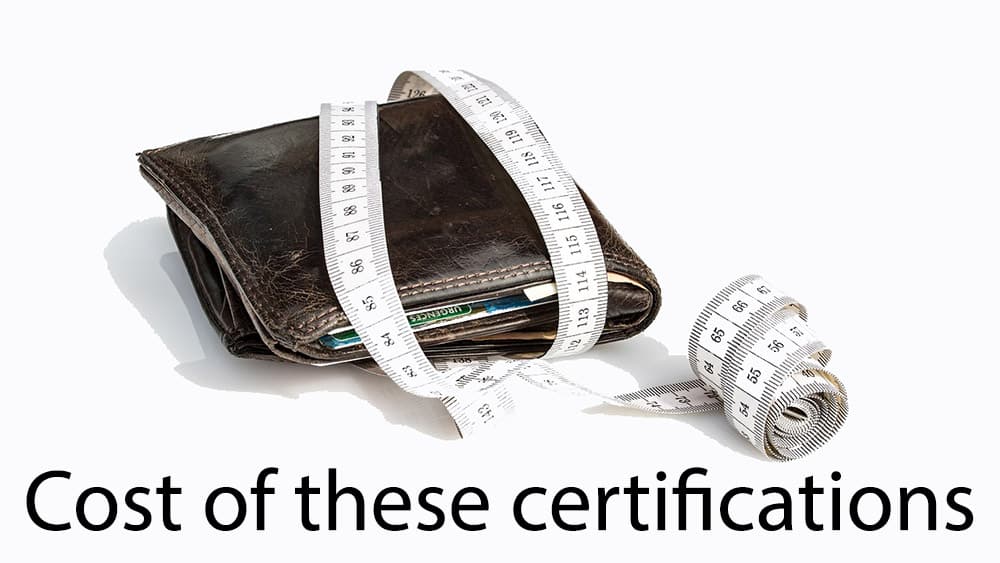 Cost is king! So before you jump onto any one of these certs, it's important to know how much you'll be forking out!
Here's a basic rundown of each certification's different cost structures.
ISSA WMS
The current cost for the ISSA weight management specialist certification is $399. For a discounted price, you can become a weight management coach (personal trainer, nutrition coach, and weight management specialist). Sometimes you can see it as low as $799.
Sometimes they are running a great deal where if you purchase their personal training certification, you get their nutrition and weight management certifications for free.
I suggest checking to see if they are running this deal. And if they are, it's something I recommend not passing on.
Receiving the credentials from all three certifications makes you an official weight management coach instead of simply getting the weight management certification.
Check the current price for the ISSA weight management coach here
NASM WLS
NASM will set you back $499 for the total package. They do frequently run discounts and promos, so it's all about great timing. I rate NASM's fees as the best value for money. It's priced competitively but also gives you an extremely competitive edge relative to the cost.
Check the current price for the NASM WLS here.
ACE WMS
ACE comes in with an incredible offer of $199 all-inclusive; this is definitely the best deal price-wise! And when you consider the reputation an ACE certification gives. It's definitely a steal.
AFPA WMC
AFPA WMC is probably the most in-depth regarding the topic you tackle; for that reason, $649 is what you'll be paying.
With a plethora of study assistive material, it's a definite bang for your buck!
NCCPT WMS
This cert starts at $199 for the barebones option and ends at $280 for the all-inclusive package. Definitely, an awesome approach to have a multi-tiered price plan. Even at the higher end, the price is super competitive!
NESTA LWM
At $127, NESTA LWM is the cheapest option available. A total win if you're looking to dip your toes in the weight management game.
What Are The Benefits of a Weight Management Cert
As mentioned, your clients will want results. By the same principle, so will you. And when it comes to weight management, there are a few key factors beyond fundamental nutritional science that you need under your belt.
To gain this insight, the best way to go is to capture one of the many weight loss certifications on offer.
Gaining a weight loss specification sets your value sky-high as a PT. The market for people seeking effective weight loss protocols is only getting bigger (no pun intended). You can increase your worth and earning potential with just the right certification.
This might seem overwhelming. There are loads of weight loss specialist certifications out there, and knowing which one is the right one may seem daunting.
That's why I'm here. To guide you through a list of the top recommended weight loss certifications, allowing you to find the right one for you.
Accreditation. You Better Recognize!
Gaining an awesome certification is one thing; gaining a recognized certification is a whole different box of puppies. You want what you learn to matter and have a real, facts-based origin, but you also want it to add to your credibility and official status.
Final Score
Overall, we think that the ISSA WMS and the NASM WLS offer the most value. They are established certifying agencies with a history of providing the industry with the best trainers.
This is especially true if you can pick it up in a package deal with the ISSA personal training certification and nutrition certification.
After looking at all the options, it looks like AFPA WMC is second. It covers all the essentials while going deep enough for you to tackle specialized scenarios and provides you with the credibility of a top rated certifying body.
AFPA offers an in-depth experience that will equip you with next-level resources. It's also offered the most robust study resource package, assisting you with career guidance.
At an extremely close third, we have the ACE WMS. With its industry reputation alone and an extremely competitive price, it's well worth it, only falling short regarding the depth of scope.
Conclusion on the weight loss coach certification options
Whatever you settle on, I believe specializing in weight management is essential to being a top-tier PT. Not only are you advancing your career, but you're also adding value to society by becoming a weapon in the fight against obesity.
Weight loss is also one of, if not the most sought-after objective behind many clients' fitness aspirations, so being a specialist in that field will put you in a good place career-wise.
Don't forget to drop a comment, and check out this quiz to get a good idea of which cert you really should go for.