In this article, you'll get a great insight into how much money you can make as a Nutrition Coach.
You'll also find out the following:
My 10+ year experience in this business will serve as a pointer.
Let's get started!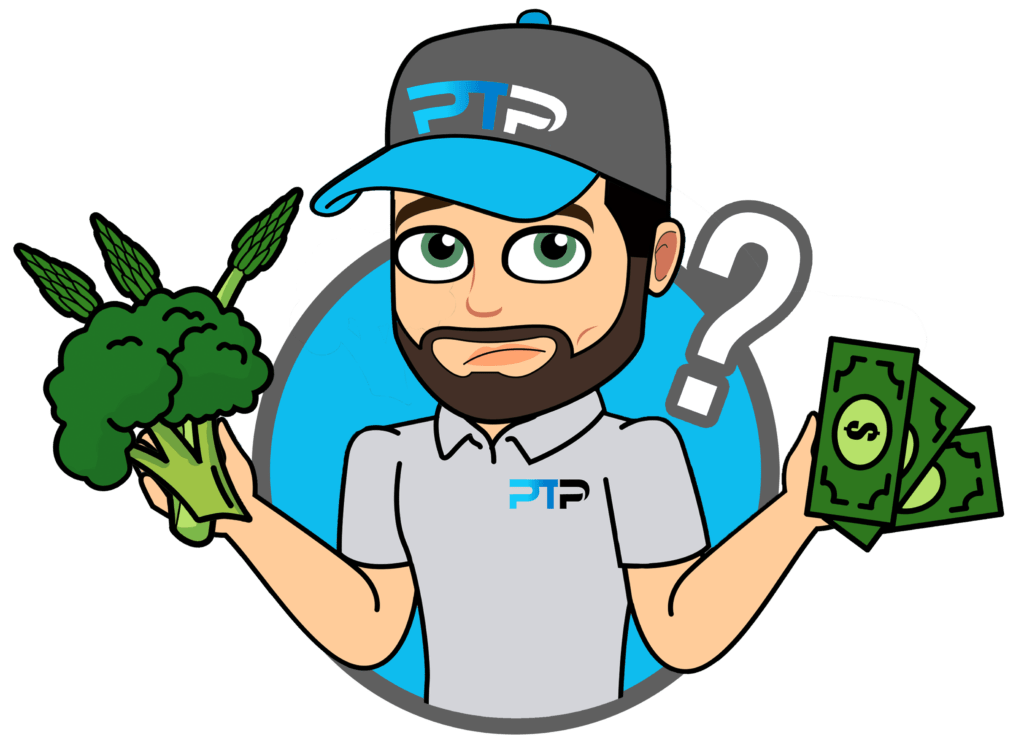 Lots of factors can affect how much money you make as a nutrition coach.
Learn how to maximize your nutrition coaching income with these proven strategies.
Let's face it – the fitness industry is one of the most enjoyable sectors in which to work.
Every day, we get to help people improve their fitness and health, and even improve their quality of life.
We also get to hang out with like minding people at the gym – how cool is that?!
It's personally and professionally rewarding.
But what about money?
The fitness industry is NOT the most well paid but, with effort and dedication, you can make an excellent living.
You might even land yourself some high-profile clients and enter the rarefied air of celebrity fitness training.
Hollywood, here we come!
But, before you pack your bags and head off to L.A., there are some more practical ways to maximize your personal training income, most of which don't involve relocation to the West Coast.
So, how much money can you make as a nutrition coach? let's find out!
As a personal trainer, you can increase your income by:
Working for yourself rather than a gym
Setting up your own gym or studio
Becoming a marketing expert
Selling good quality products
Expanding your skillset
The last item on this list is actually one of the best ways to increase your income.
For a lot of PTs, this means becoming a nutrition coach.
Nutrition coaching, also called lifestyle, wellness, or health coaching is a bolt-on qualification you can add to your personal training certification.
Nutrition coaching courses are usually between 8-12 weeks long, and cost between $600-$1000.
There are lots of nutrition coaching courses to choose from, including online and traditional learning pathways.
My top six nutrition coach course recommendations are:
NASM Certified Nutrition Coach
ISSA Sports Nutrition Certificate
ACE Fitness Nutrition Specialist
AFPA Nutrition and Wellness Consultant Certification
Precision Nutrition Certification
NESTA Fitness Nutrition Coach
All of these courses provide full instruction, learning materials, support, and end-of-course exam and/or assessment.
Each one is structured slightly differently, and the delivery and learning methods vary from one course to the next.
Irrespective of which course you choose, by the end of it, you'll be able to offer in-depth advice and support so that your clients can reach their health, fitness, and weight loss goals more easily.
After all, you are what you eat.
The duties and responsibilities of a nutrition coach include:
Gathering information about your client's current diet
Analyzing that information
Making recommendations
Setting goals
Providing ongoing support to help your client reach their goals
Teaching your clients to become self-sufficient and able to continue eating healthily on their own
So, how much can you earn as a nutrition coach?
And how can you maximize your income?
I've got some ideas, and I'm going to share them with you today.
How much do nutrition coaches make?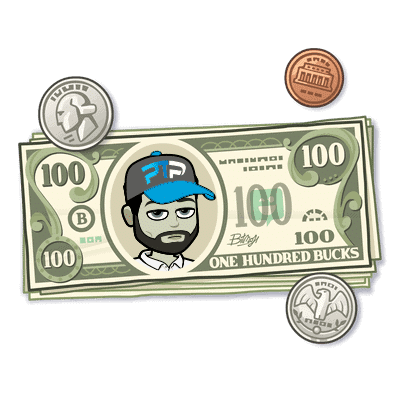 In this section, I'll unveil the average amount of money that nutrition coaches make annually according to Paysa.com.
Exclusive PTP CPT Offers



Gold Standard Cert

Most Popular Cert

Best Study Materials

A Good Option

A Good Option

Best CPT for you?

Before I reveal the best strategies for increasing your nutrition coaching income, let's take a look at some average salaries.
This will give you an idea of how much you should be able to make as a nutrition coach.
According to Paysa.com, and based on 2,000 profiles, a nutrition coach earns an average of $47,074, ranging from $26,233 at the 25th percentile to $58,934 at the 75th percentile.
Top earners (the top 10%) earn more than $84,830.
Using Paysa.com again, and based on 9,000 profiles, a wellness coach earns an average of $56,157.
This ranges from $45,541 at the 25th percentile to $64,707 at the 75th percentile.
The top earners earn more than $75,788.
Finally, I took a look at health coach salaries, the third name for nutrition coaching.
Based on 6,000 profiles, a health coach earns an average of $49,631, ranging from $42,557 at the 25th percentile to $55,639 at the 75th percentile
The top earners (the top 10%) earn more than $62,772.
From these three different job titles, the average salaries are:
25th percentile – $37,777
50th percentile – $50,954
75th percentile – $59,760
Top earners (10%) – $74,463
However you slice it, and whatever you call yourself, it's clear that nutrition coaching can be financially rewarding.
And, even better news, the outlook for nutrition coaching is looking rosy.
It's a growth market and is expected to continue to expand for many years to come.
According to surveys, 60% of Americans want health and nutrition coaching, but 80% of them have never been offered it.
It's clear from these numbers that making a move into nutrition coaching makes good financial sense.
How to maximize your nutrition coaching income
While even the lowest salary listed above is nothing to sniff at, especially if it's on top of your usual personal training income, most of us want to do more than just scraping by.
Instead, we want to maximize our salaries.
After all, while working as a PT or nutrition coach is really enjoyable, enjoyment doesn't pay the bills!
Whether you have completed your nutrition coaching studies, or are about to start, here are some strategies designed to maximize your income.
1. Set a sensible hourly rate
What you charge per hour will directly affect your earning potential, but that doesn't mean you should crank your prices up to the max.
If you charge too much per hour, you might end up with very few clients, and your total income will be lower.
But, if you charge a low hourly rate, you could have lots of work and still come out behind.
The trick is to charge as much as you can while remaining busy.
That way, you'll earn more money from less work.
The average rate for nutrition coaching is $65.00, and that's a good place to start.
If you are a fresh out of the box, newly qualified nutrition coach, you might want to consider charging $10-15 less than this to reflect your inexperience.
On the flip side, if you have been in the nutrition game for a few years, you'd be justified in adding and extra $10-15 to reflect your experience.
Adjust your hourly rate to ensure you get plenty of clients.
Avoid selling your services too cheaply, or so high you price yourself out of the market.
This may take some market research and even some experimentation, but get it right, and you'll be busy AND well-paid.
2. Combine in-person with online nutrition coaching
According to Precision Nutrition, one of the top-rated nutrition coaching course providers, trainers who offer both in-person and online nutrition coaching earn more than those coaches who do not provide a mixture of services.
Online and in-person nutrition coaches make roughly the same, whereas those trainers offering a hybrid service charge about $10.00 more per hour.
That might not sound like much, but over a year and based on ten hours of nutrition coaching per week, that adds up to an additional $5,200 per year.
While you will need to set up a website to offer digital nutrition coaching, this is relatively easy to do, and there are lots of online resources that make creating a website both quick and easy.
In almost every industry, specialists earn more than generalists.
Exclusive PTP CPT Offers



Gold Standard Cert

Most Popular Cert

Best Study Materials

A Good Option

A Good Option

Best CPT for you?

In nutrition coaching, and once you have found your footing and feel ready to develop your expertise, you can specialize in:
Youth nutrition
Nutrition for sports
Nutrition for weight management
Senior nutrition
Nutrition for special health and medical needs
As a specialist, you can charge more per hour.
But, be warned, specializing may also reduce your client pool, so choose your specialty wisely.
Currently, because of the growing problem of youth and adult obesity, anything related to weight loss is a very safe bet.
You may also need to gain additional qualifications for some specialties, such as working with clients with special medical needs.
4. Get more than one qualification
Gaining additional qualifications will increase your confidence and justify charging more per hour.
Also, additional qualifications reassure your clients that you are worth more per hour than someone with a single certification.
A few extra letters after your name will do wonders for your earning potential.
As you can often study for additional qualifications part-time, online, and at your own pace, gaining supplementary skills needn't affect your current income.
And, once you've gained your new certification, you'll be able to charge more.
Statistically, nutrition coaches with multiple qualifications can charge $10-15 more per hour than trainers with a single certification.
5. Market nutrition coaching alongside and also separate to your personal training business
I firmly believe that if you are training someone, you should also be advising them on their diet.
After all, eating unhealthily could undo many of the benefits of your carefully planned and perfectly executed workouts.
Combining proper training and the right dietary approach means you'll get better results from both interventions – it's like 2 + 2 = 10!
Subsequently, you should market and advertise personal training and nutrition coaching together.
But nutrition coaching can be useful for non-exercisers too.
Not everyone likes or wants to work out, but they still may want to learn more about healthy eating.
Some potential clients feel they need to sort out their diet before they set foot in a gym.
Others may not be able to exercise at all.
Because of this, you can widen your potential client base by offering your nutritional coaching services both together and separate from your personal training business.
And who knows, you may even be able to convert a non-exercising nutrition coaching client to personal training.
6. Offer a menu of services
Nutrition coaching covers a multitude of potential services, from basic dietary analysis to ongoing nutritional and motivational support.
While some people might want the "full package," others may just want a few healthy eating ideas or an occasional diet review.
Create a menu of services and set prices based on how much time you'll need to provide each one.
That way, clients can choose the services they want, and you can upsell other services based on what you think the client will need.
This will ensure that your clients get what they pay for, and you won't end up having to do more for some clients than others – for the same price.
For example, you might have one client who is entirely self-motivated and only uses you as a source of information and advice.
They are a very low maintenance client.
In contrast, you may have a client who needs constant reassurance and calls you every day for support.
A very high maintenance client.
Offering a menu of services means you won't end up spending more time on some clients than others.
You could even create tiers for the services you offer, for example:
Bronze $
Silver $$
Gold $$$
Creating a clear-cut structure for the services you offer will save you from doing extra, unpaid work that you weren't planning on or expecting.
While this won't directly increase your income, it will stop you from giving away your time for free, which is the next best thing.
7. Consider working with small groups as well as individuals
For a lot of people, $60 for nutrition coaching is too expensive.
But, if you reduce your hourly rate to make your services more affordable, you devalue your services.
After all, your services are based on not just your qualifications but your years of fitness industry experience too.
You can make nutrition coaching more affordable, as well as more profitable by working with small groups.
How?
Like this!
Let's say you want $60 per hour but, for small group sessions, you charge $15.00 per person per hour.
Not only will this make your services more appealing and accessible, but it could also actually increase your income.
Set a five-person minimum for this service, and you'll make $75 per hour instead of your usual $60.
Choose a theme for your small group sessions so that you don't find yourself being pulled in several different directions at once, diluting the service you are offering.
Instead, set up different groups for clients with different needs, such as a weight-loss group, a vegetarian-vegan group, and so on.
That way, you'll be able to provide all group members with the same level of attention.
Some clients, impressed by your level of skill and professionalism, may go on to upgrade and work with you on a one-to-one basis.
8. Go all-in on nutrition coaching
When you are starting out, it makes sense to combine nutrition coaching with personal training so that you aren't under too much pressure to be successful right off the bat.
This will give you a financial safety net while you establish this new business avenue.
But, if you are serious about becoming a successful nutrition coach, it may be worth making that your sole profession – especially if you want to earn the big bucks!
Trainers who do nutrition coaching full-time charge more per hour than those who don't.
By all means, build your nutritional coaching job on the side but, if it starts to look like it's more profitable than your other sources of income, you may be ready to make a move into full-time nutrition coaching.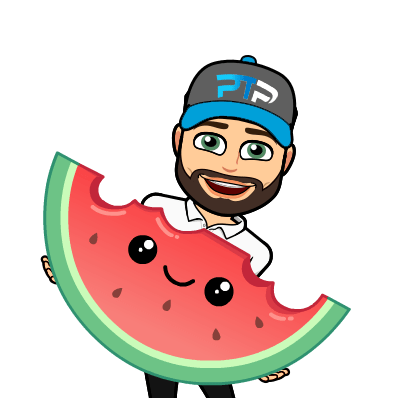 Becoming a nutrition coach allows you to add value to the client's life in many ways.
You'll help make a difference in achieving their fitness goals.
While everybody eats, a lot of people don't have the first idea about eating healthily.
Obesity and nutrition-related health issues are on the rise.
The food industry won't help – they want people to keep buying their unhealthy products.
There are also lots of myths and misconceptions surrounding the subjects of nutrition and diet.
It's no wonder that so many people need and want to eat healthily and lose weight but have no idea how to where to start.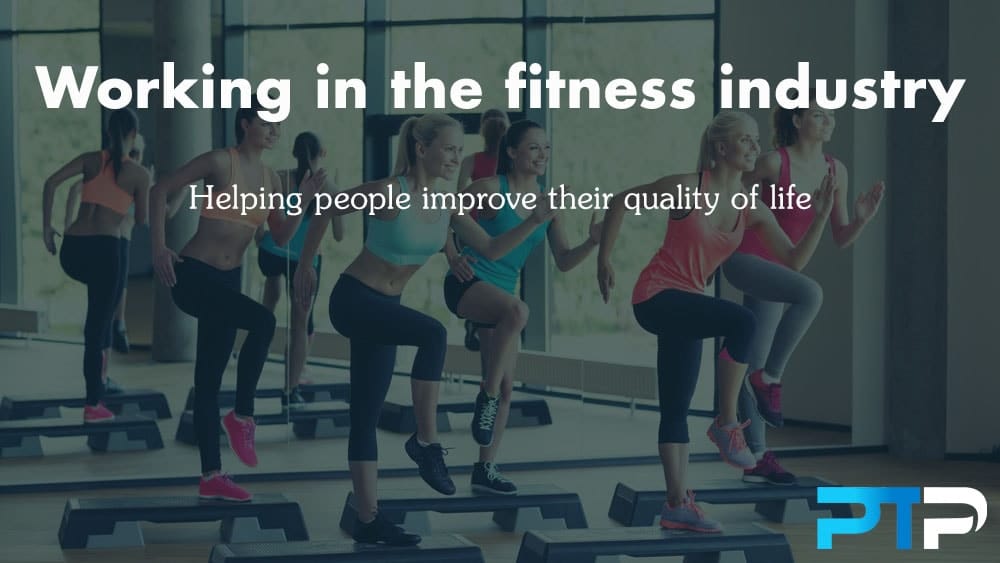 As a nutrition coach, you are uniquely positioned to help existing and new clients eat more healthily, having a massive impact on their happiness and wellbeing in the process, and making a good living at the same time.
There is no better time to get into nutrition coaching than right now, and if you use the information in this article, you'll soon be on your way to maximizing your earning potential.
Good luck!
References
1. NASM.org – Certified Nutrition Coach
2. ISSA.com – Sports Nutrition Certificate
3. ACE.org – Fitness Nutrition Specialist
4. AFPA.com – Nutrition and Wellness Consultant Certification
5. Precision Nutrition.com – Precision Nutrition Certification
6. NESTA.com – Fitness Nutrition Coach Certification
7. Paysa.com –Nutrition Coach Salaries
8. Paysa.com – Wellness Coach Salaries
9. Paysa.com – Health Coach Salaries
10. Precision Nutrition.com – Nutrition Coaching: What Should You Charge?
11. Market Research.com – Health Coaching Gains Favor Among Consumers, Insurers, & Employers