Welcome to the PTPioneer article on how to become a yoga instructor.
Not sure?
Let me break it down for you in this article, which discusses the following:
My only intent is to teach you how to become a yoga instructor and after reading this article, I promise you'll be much more confident in yourself and your yoga career.
Considering your career starts with obtaining the right certifications, I recommend that you take the quiz to find out which one best suits you.
Namaste!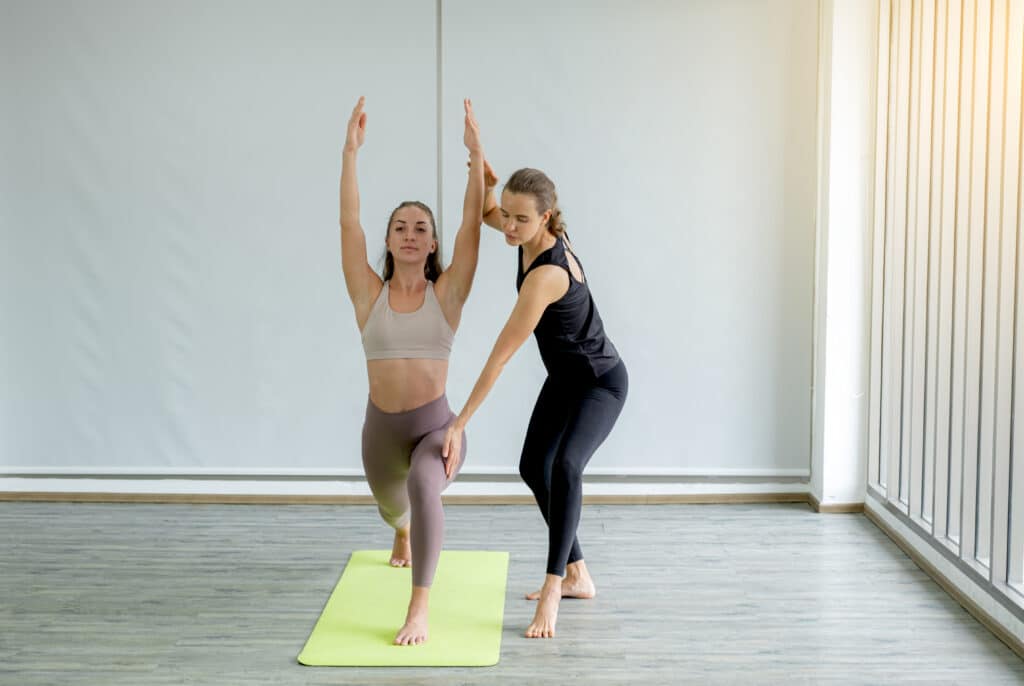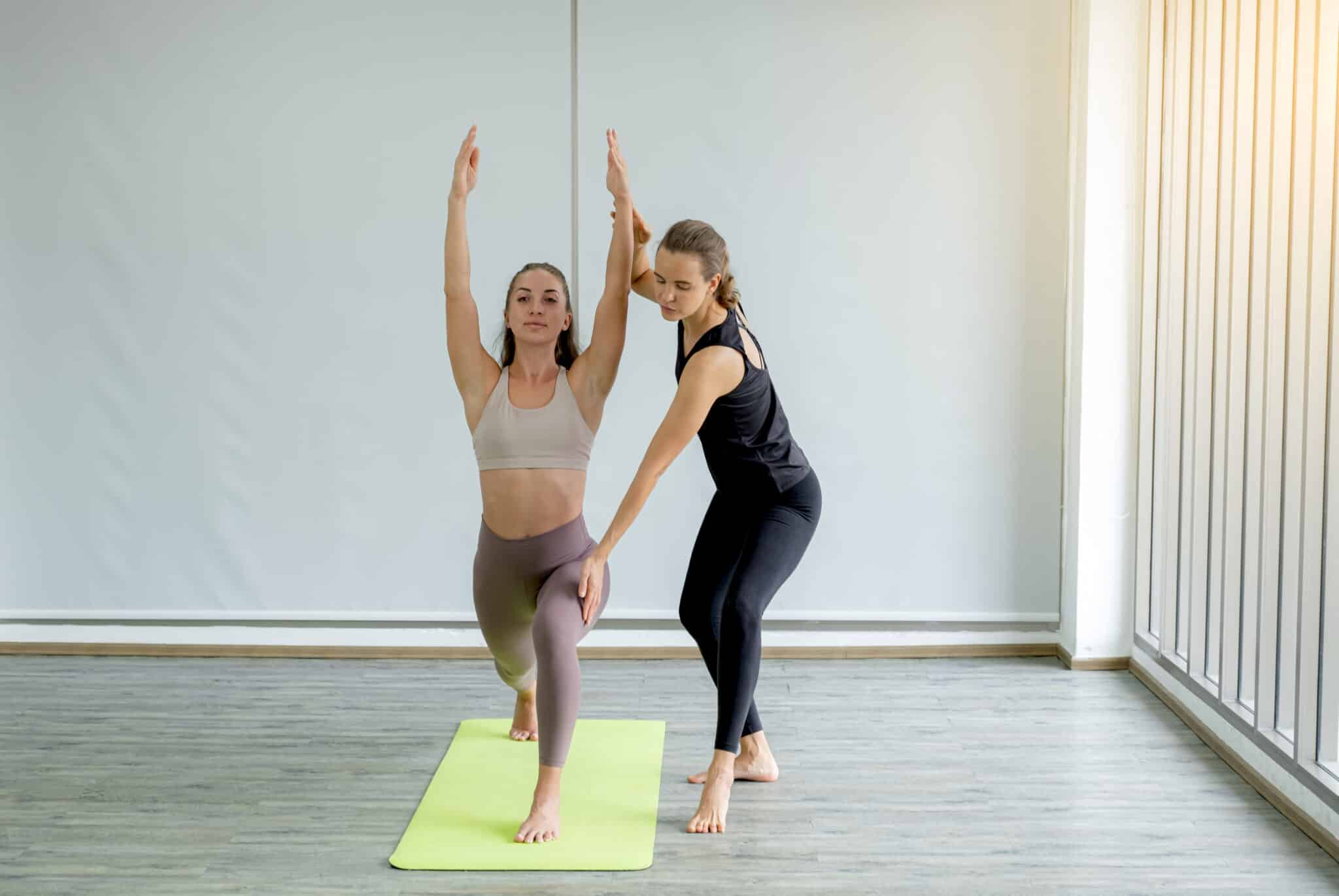 If you have worked in the fitness industry before, you know that whatever type of profession that you choose in it, it's best to get certified.
Certification means that you have gone through a course of some kind, offered by a respected fitness training organization.
So any potential client knows that you aren't just some personal trainer or group fitness instructor who has read a few books and now is ready to take on clients.
Most likely, you've earned official certification from one of the best personal trainer certifications or graduated from one of the nutrition certification programs, where you've earned your certificate.
That's what clients want – someone qualified to do the job properly.
Hell, you might be one to do it all!
If you are motivated to succeed faster and end up choosing the ISSA CPT program as your base certification, then I recommend checking out the ISSA Elite Trainer package.
The Elite Trainer bundles the internationally-recognized ISSA-CPT, the ISSA Nutritionist certification, and any ISSA specialization of your choice at a steep discount compared to each individual certification.
There's no doubt you'll make more money once certified as an Elite Trainer than you spent shelling out to cover your personal trainer certification cost.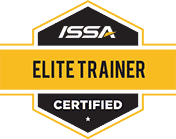 Although there are many great CPTs on the market, ISSA is definitely my top choice if you want to be a well-rounded, successful personal trainer.
Not always and definitely not too often, ISSA runs deals on their website for the Elite Trainer program.
If they are currently running a deal, consider grabbing it while you can – it's tough to pass up.
Especially since you'd be ISSA-CPT, ISSA Nutritionist, and, in this case, ISSA Yoga Instructor certified.
Yes, ISSA does have a yoga certification.
And becoming certified is by far the most crucial starting point when you decide you want to become a yoga instructor.
So how do you go about getting certified as a yoga instructor?
Well, my first suggestion would definitely be to select a course that is approved by the Yoga Alliance.
But who are they?
Let's find out.
Yoga Alliance

While they are not a sanctioned governing body for yoga in the United States, the Yoga Alliance is recognized as the authority on the practice of yoga in the country.
They also set the guidelines to which yoga teacher training programs must meet so that they can be registered with the organization.
If a program fails to meet the Yoga Alliance teacher training requirements, it won't be registered.
So the Yoga Alliance is a pretty big deal.
Most courses approved by the Yoga Alliance are either 200-hour or 500-hour courses.
To become an entry-level yoga teacher, the Yoga Alliance suggests completing a 200-hour yoga instructor course, or yoga teacher training (YTT), which is offered throughout the US.
These courses range in price and generally take around 20 days to complete.
They are presented on yoga retreats, where you stay for the duration of the course until completion.
Once the course is completed, you can start practicing as a Registered Yoga Teacher (RYT) under the auspices of the Yoga Alliance.
Sometimes, I get asked to explain RYT vs YTT.
So I tell 'em like it is.
An RYT is certified to teach while a YTT is what you would attend if you want to become certified to teach.
Furthermore, the Yoga Alliance has mapped out a way for you to continue your education, especially if you ever want to become a lead yoga teacher.
Exclusive PTP CPT Offers



Gold Standard Cert

Most Popular Cert

Best Study Materials

A Good Option

A Good Option

Best CPT for you?

Like CEUs for personal trainers, there are tenfold continuing education opportunities for yoga instructors.
Here's an example.
After 1,000 hours of teaching, which equates to approximately two or more years, you are now an E-RYT 200 yoga teacher or Experienced Registered Yoga Teacher.
Took a 500-hour yoga course?
Following 2,000 hours of teaching, roughly after four or more years, you are now an E-RYT 500 yoga teacher.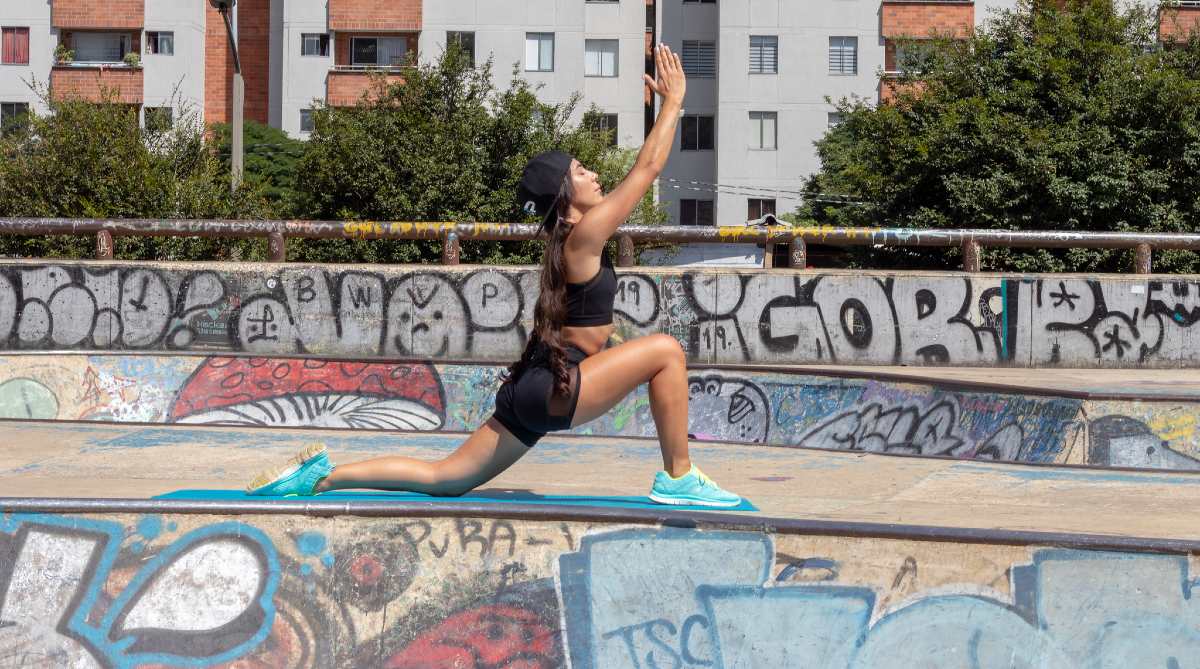 However, for more specialized forms of yoga, such as Bikram, Anusara, and others, you'll require a further specialized training program to become certified and teach.
There are also yoga courses that fall under their auspices, including the Registered Children's Yoga Teachers (RCYT) and the Registered Prenatal Yoga Teachers (RPYT).
Of course, as a practicing yoga teacher, you must be a member of the Yoga Alliance as well.
Here is a cost breakdown:
Application fee: $50
Annual renewal fee: $65
This makes a total registration cost of $115 for new members, and this will drop to just $65 per annum in the years that follow.
With that said, let's dive into our first step on how to become a yoga instructor below.
1. Select the Best Yoga Certification for Your Goals
With all of the different types of yoga certifications out there, how will you decide which one is right for you?
Before selecting a yoga instructor certification, I'd recommend figuring out what type of yoga instruction you'd like to do.
What is your teaching style?
Just like how there's personal training for seniors, youth, and pregnant women, there are certified yoga teachers for different styles of yoga, including Hatha Yoga, Vinyasa Yoga, and postnatal yoga.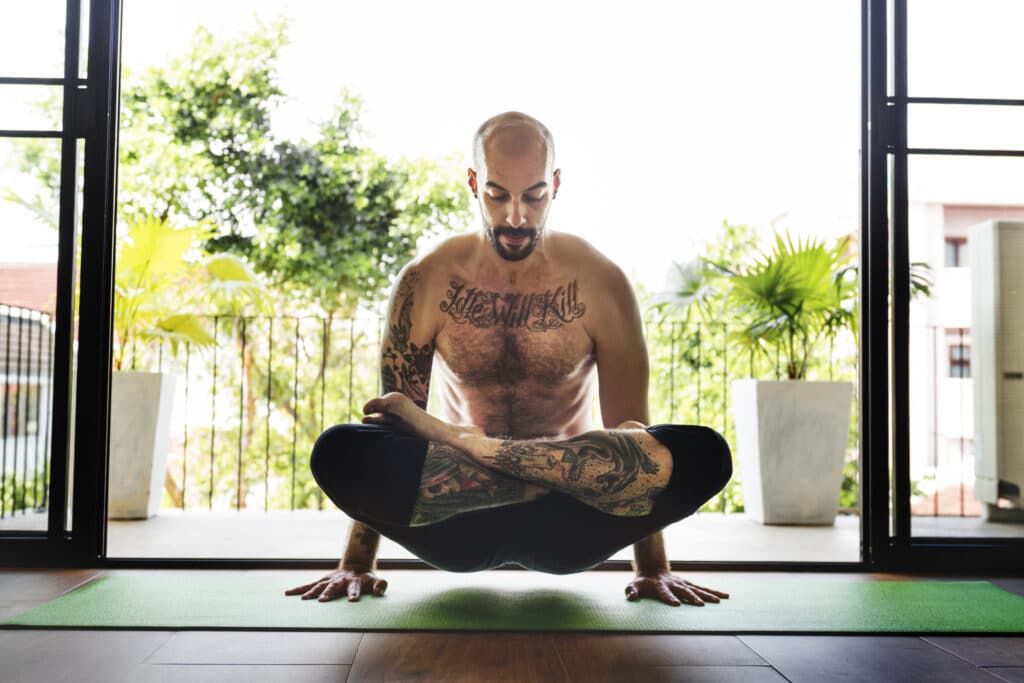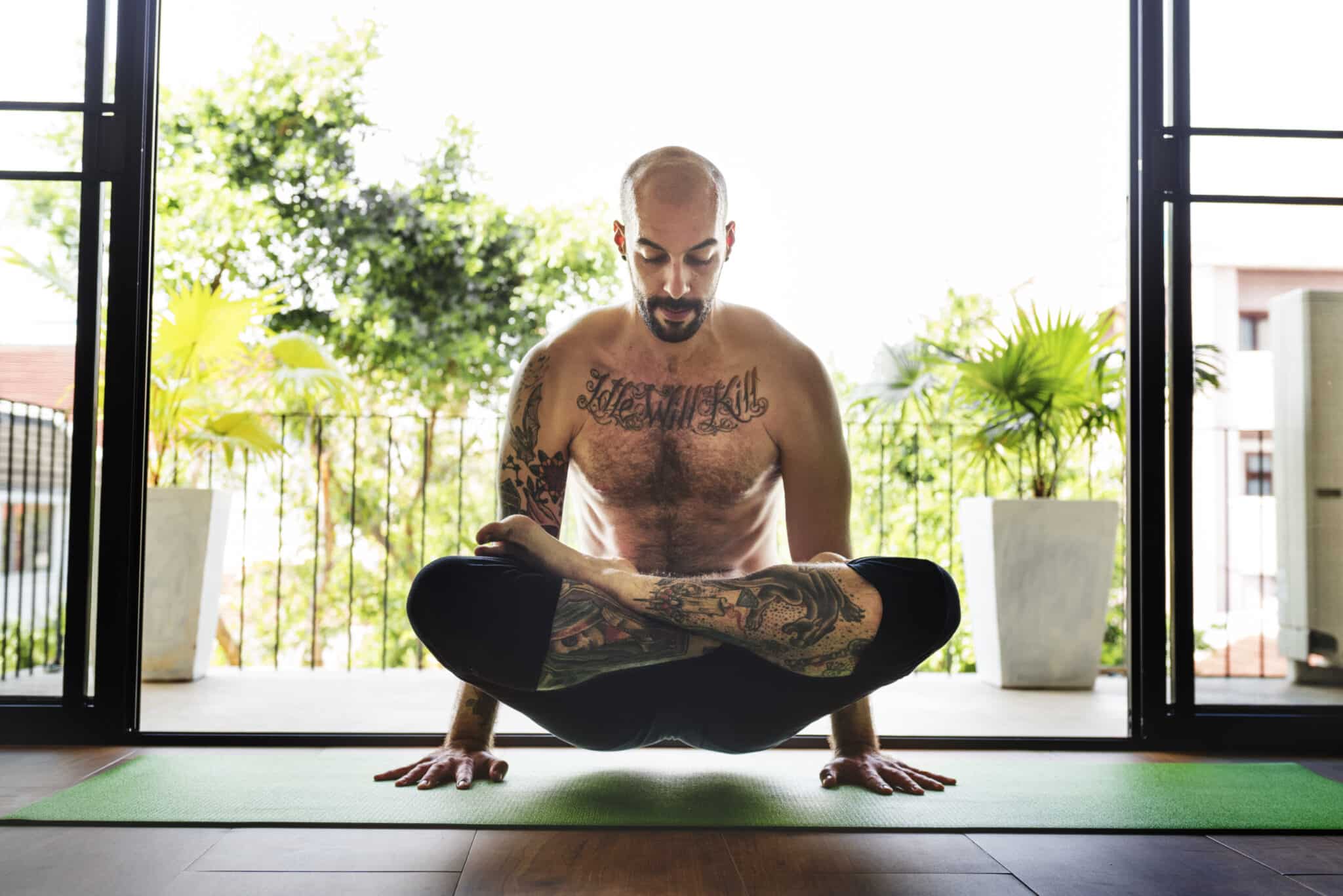 Also, there are all different levels of yoga certification that depend on the hours of training.
The most common yoga teacher training courses include the RYT 200-hour yoga teacher training and the RYT 500-hour training.
But before choosing a course, you must fulfill any and all of the yoga instructor requirements.
In order to become yoga certified, you'll definitely want to meet all the yoga instructor qualifications.
And, not so surprisingly, most yoga certifications come with pretty similar yoga instructor education requirements as well, like personal trainer requirements.
Are you interested in a program that's geographically impossible for you?
Keep in mind, too, that in today's world, there's the luxury of online yoga teacher training.
Becoming a yoga instructor online is simple and hassle-free, and in my perspective, the best way to learn yoga is totally stress-free.
Once you meet all the prerequisites for yoga teacher training and decide which RYT certification you want to pursue, you are now free to enroll in one of the Yoga Alliance certifications.
And now that you understand why the Yoga Alliance is so important and why membership is a must, let's look at the benefits of becoming certified, which include the following:
The knowledge of the history of yoga, breathing techniques, and different yoga postures
The philosophy of yoga and how to become a yogi
How to start teaching yoga, various yoga poses, and yoga mat exercises
Meditation and restorative yoga training
How to teach yoga classes for special populations
The ins and outs of yoga studios and the business aspects of yoga
How to enhance your teaching experience
Becoming a yoga instructor with a reputable, registered yoga school ensures clients you are fully and wholeheartedly invested in honing your teaching skills and kickstarting a life-changing career.
2. Begin Coursework
Now that you've selected a certification, it's time for you to begin the coursework and dive into your yoga practice.
Once you have found a course that you think would work for you, you must consider the following as to whether it truly is the best option for you.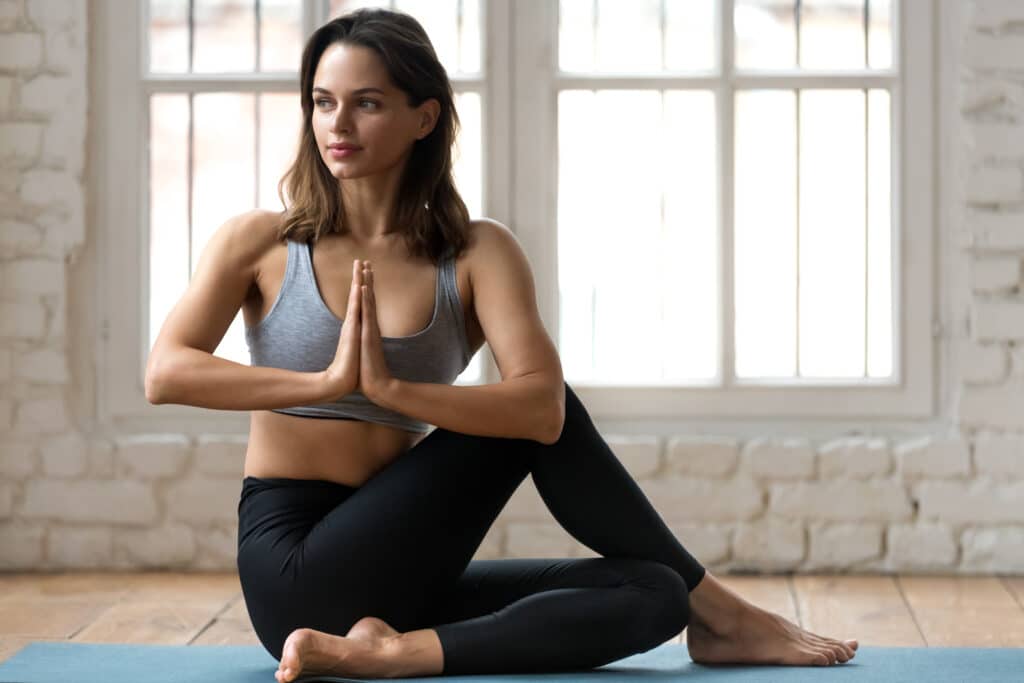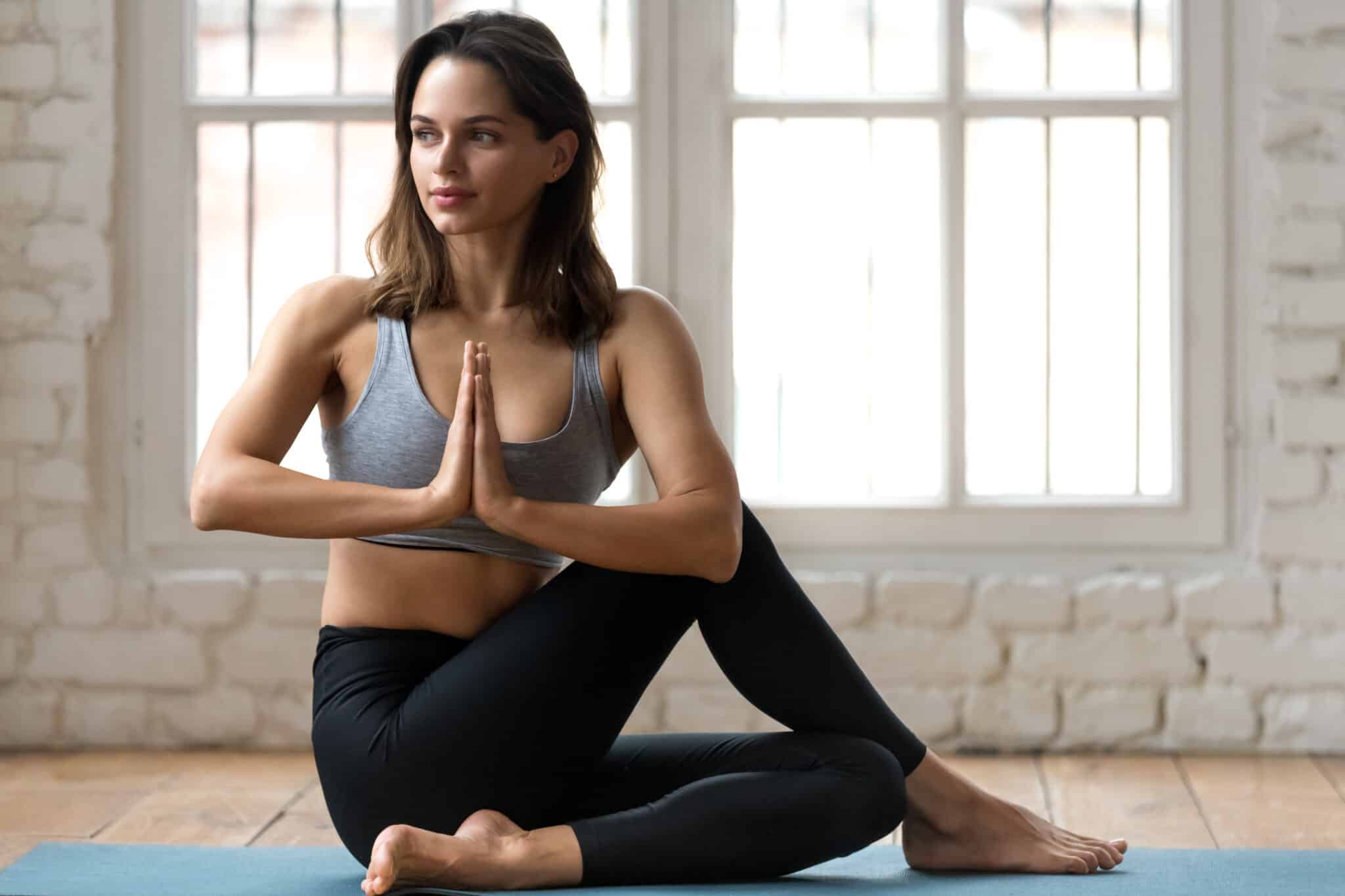 Does it cover the basics of yoga?
If you are just learning how to become a yoga teacher and don't know much about yoga, the first thing to make sure of is that your course covers the basics.
Learning the basics is essential as you study to become a certified yoga instructor, that's for sure.
One example of that is the various yoga postures.
If you have never been taught how to form them correctly or haven't done them yourself, then how can you imply that knowledge to a student someday?
Knowing the basics also allows you to get creative with your exercises by using your understanding of various postures and how they can be linked in a sequence.
Any beginner yoga teacher training or 200-hour yoga teaching course should cover the following:
Anatomy
Alignment/Asana
Sequencing
Yoga philosophy
Prop use and modifications
How to make hands-on adjustments
Teaching practice
Meditation
Exclusive PTP CPT Offers



Gold Standard Cert

Most Popular Cert

Best Study Materials

A Good Option

A Good Option

Best CPT for you?

Since yoga mostly comes with a heavy focus on core strength and development, you'll also learn some tips for beginner core workouts you can share with your students and clients.
And like no personal training program will teach you how to be a good personal trainer, no yoga teacher training will teach you how to be a good yoga teacher.
In other words, you'll have to decide all the important personality traits that are best for personal trainers and yoga instructors and manifest them.
Does it teach sound yoga philosophy?
Sometimes, the philosophy of why people do yoga is forgotten by most students as well as yoga practitioners.
Ultimately, yoga philosophy is about understanding our inner being, and the more you understand as an instructor, the more you can motivate your clients and students.
Many courses will teach you how to get yoga certification using just one form of philosophy, so take the time to find a course that ties in with your overall mindset.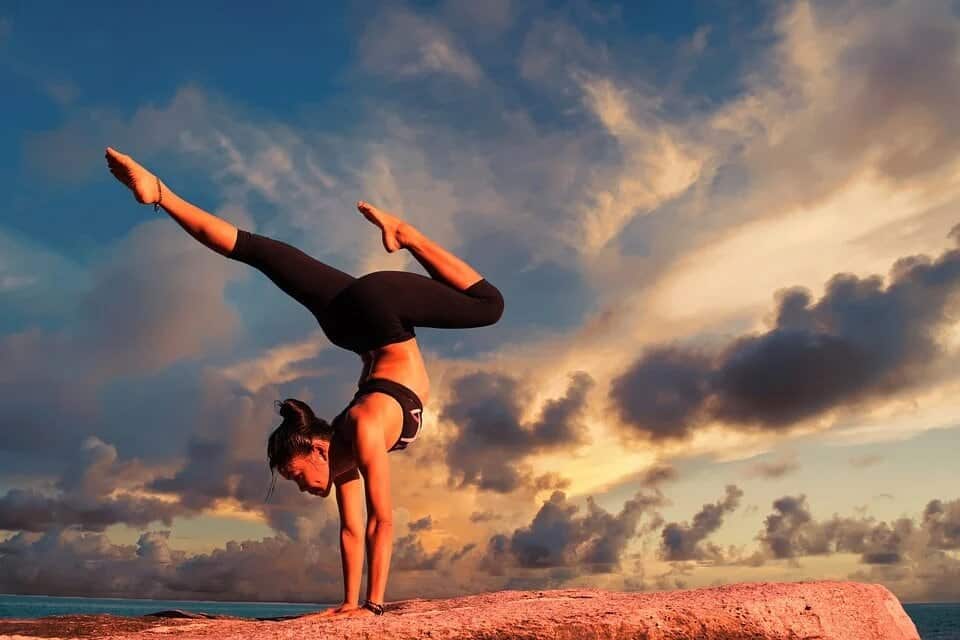 Last but not least, explore some popular types of yoga, which mostly include the following:
Vinyasa Yoga (by far the most popular)
Power Yoga
Hot Yoga
If you plan on becoming a yoga therapist or yoga teacher, it might be worthwhile just sticking with one style of yoga as you start your career because you can always learn more styles as you go on.
Without a doubt, you will learn how to study yoga like a pro when you stay focused on the style (or styles) that suit you best.
3. Pass Exam and Complete Final Assignment
Just like any other fitness certification, you must pass your certification exam and complete your final assignments.
Most of the yoga teacher requirements to obtain certification include the following:
Written exam
Practical exam
Student-teaching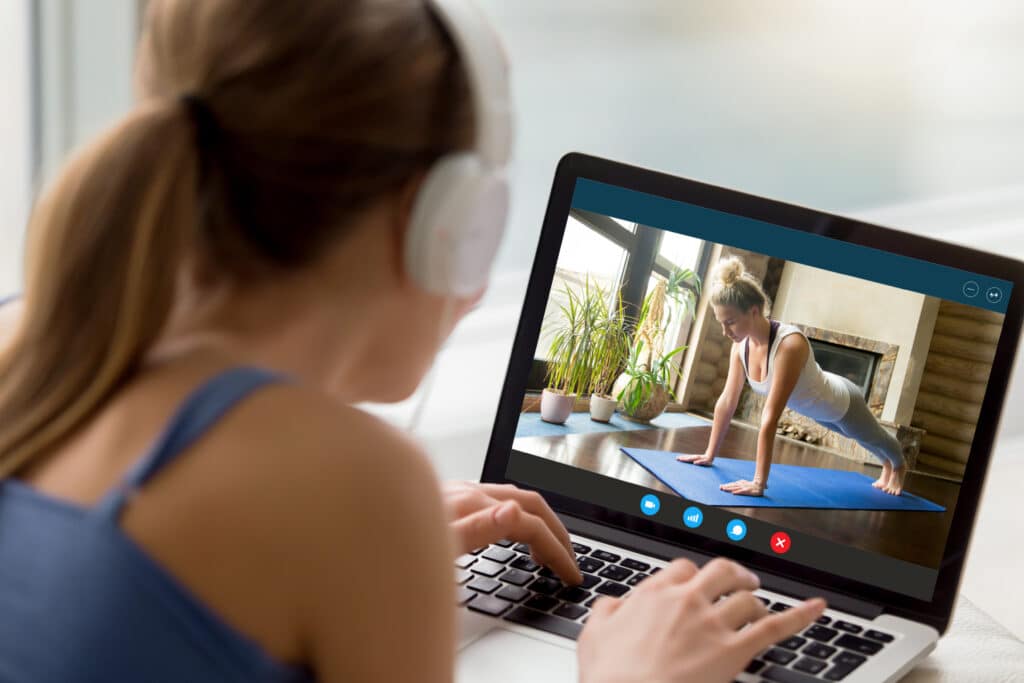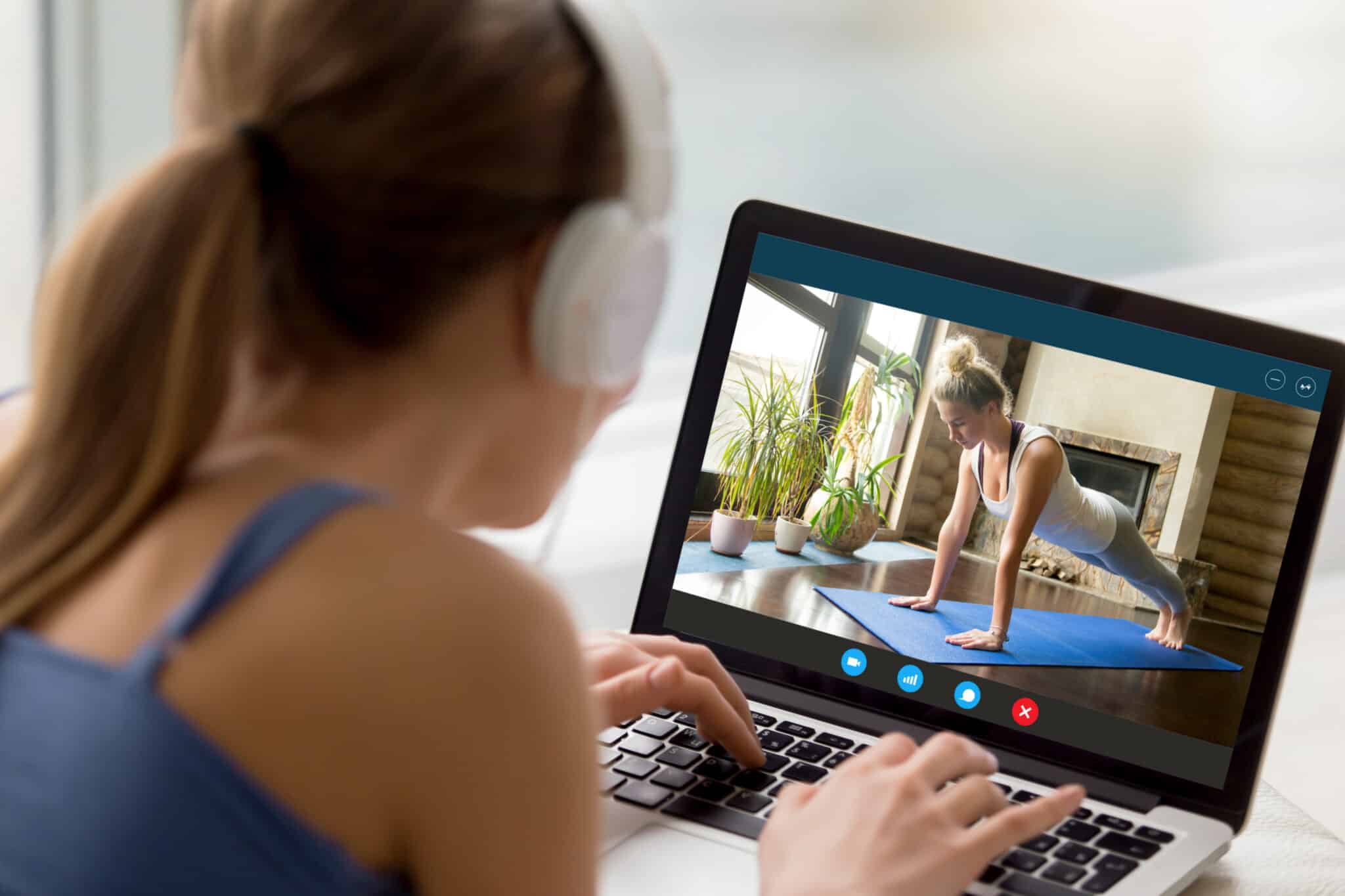 Check with your certification provider to see the yoga teacher training requirements and how to obtain certification.
4. Find a Yoga Instructor Job
So you've explored how to learn yoga and how to teach yourself yoga styles that resonate most with you and have recently become certified as a yoga instructor.
Now what?
Start your yoga career!
According to the U.S. Bureau of Labor Statistics, the fitness instructor and personal trainer job outlook are prospected to grow by 39%, which is much faster than average, over the next decade.
With more and more people becoming increasingly conscious of their mind and body health, the health and fitness industry is booming.
So it would only be wise, in my perspective, to add the following certifications of your choice to your repertoire:
Therefore, the final piece of your yoga instructor puzzle is to put into practice what you have learned during your training and to start teaching.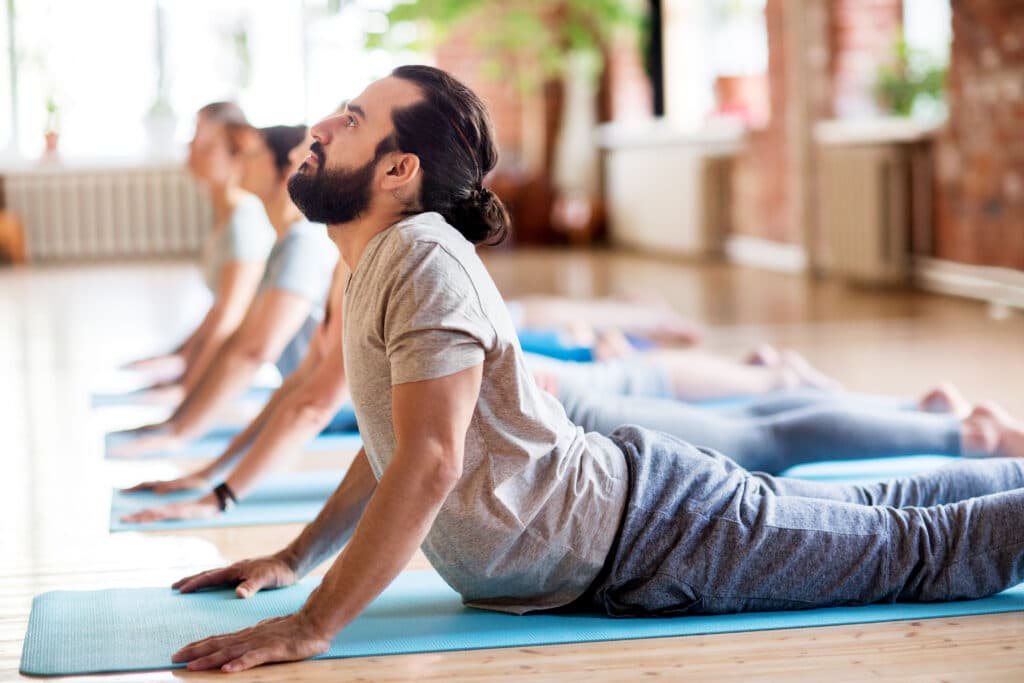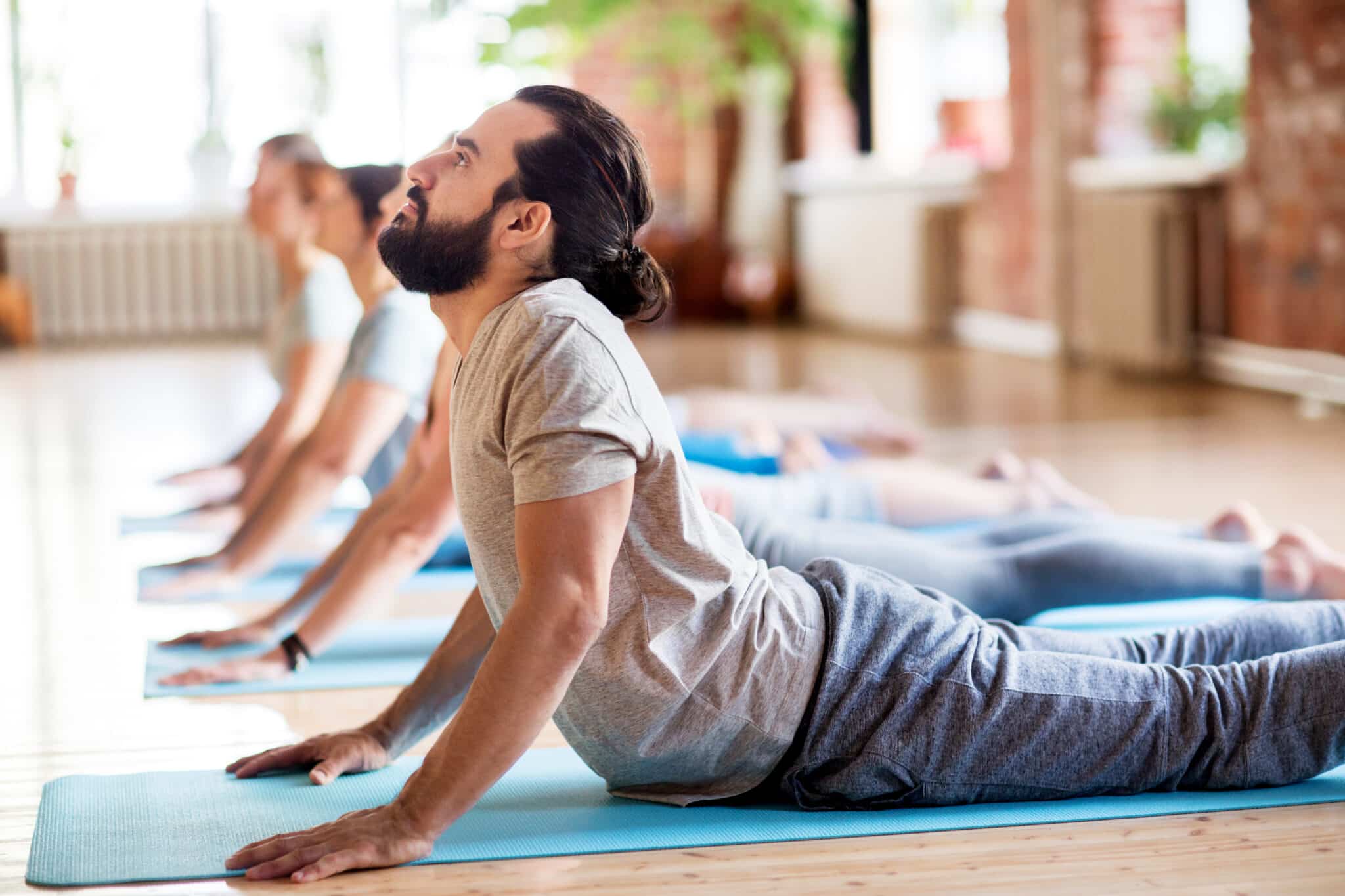 If you are a personal trainer, you may just want to incorporate yoga into what it is you already do.
The typical personal trainer salary, according to recent statistics, is approximately $40k per year but can be doubled or even tripled when combined with the typical yoga instructor salary.
It all depends on how and where you work.
If you're a private or online personal trainer or yoga instructor, then your salary would most likely be higher than someone who is only a personal trainer or group fitness instructor at a gym.
Whereas gym employees are at the mercy of corporate overlords, private, independent, and online trainers can set their own personal training rates.
I'm sure you will already have certain clients who think that aspects of yoga could be a real benefit.
So take the time to draw up a new training program for them, discuss it with them, and with their blessing, start to implement it.
While a yoga course provides you with theoretical knowledge and some practical experience, you are only going to improve as a yoga teacher by practicing your craft.
Before teaching, see if you can get any internships and ask for some resume advice, too.
Teaching yoga can take place at the local gym, at your home, outdoors, or even at the home of your clients.
Who knows, you may love it so much that at some point, full-time yoga becomes your calling!
5. Start Your Own Yoga Teaching Practice
Maybe you have the experience and you're ready to start your own yoga teaching practice.
While having your own yoga business is rewarding in the long run, it takes a lot of hard work, just like if you were a trainer and start building your own personal training studio.
You'll definitely need to know some business basics, group fitness and personal training marketing ideas, and sales techniques to ensure utmost success as a yoga instructor and business owner.
If you know the ins and outs of how to sell training and you are willing to do what it takes to become a successful trainer, then you won half the battle.
It's even important to make sure you can provide any necessary training equipment, such as yoga blocks, resistance bands, mats, and straps, in this case.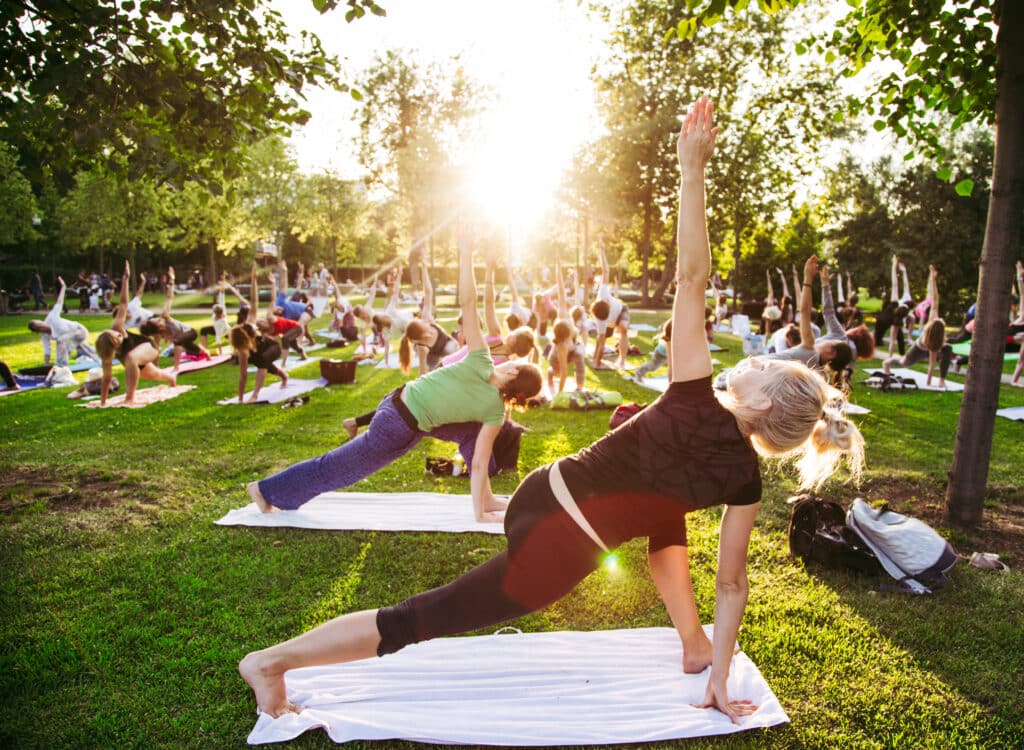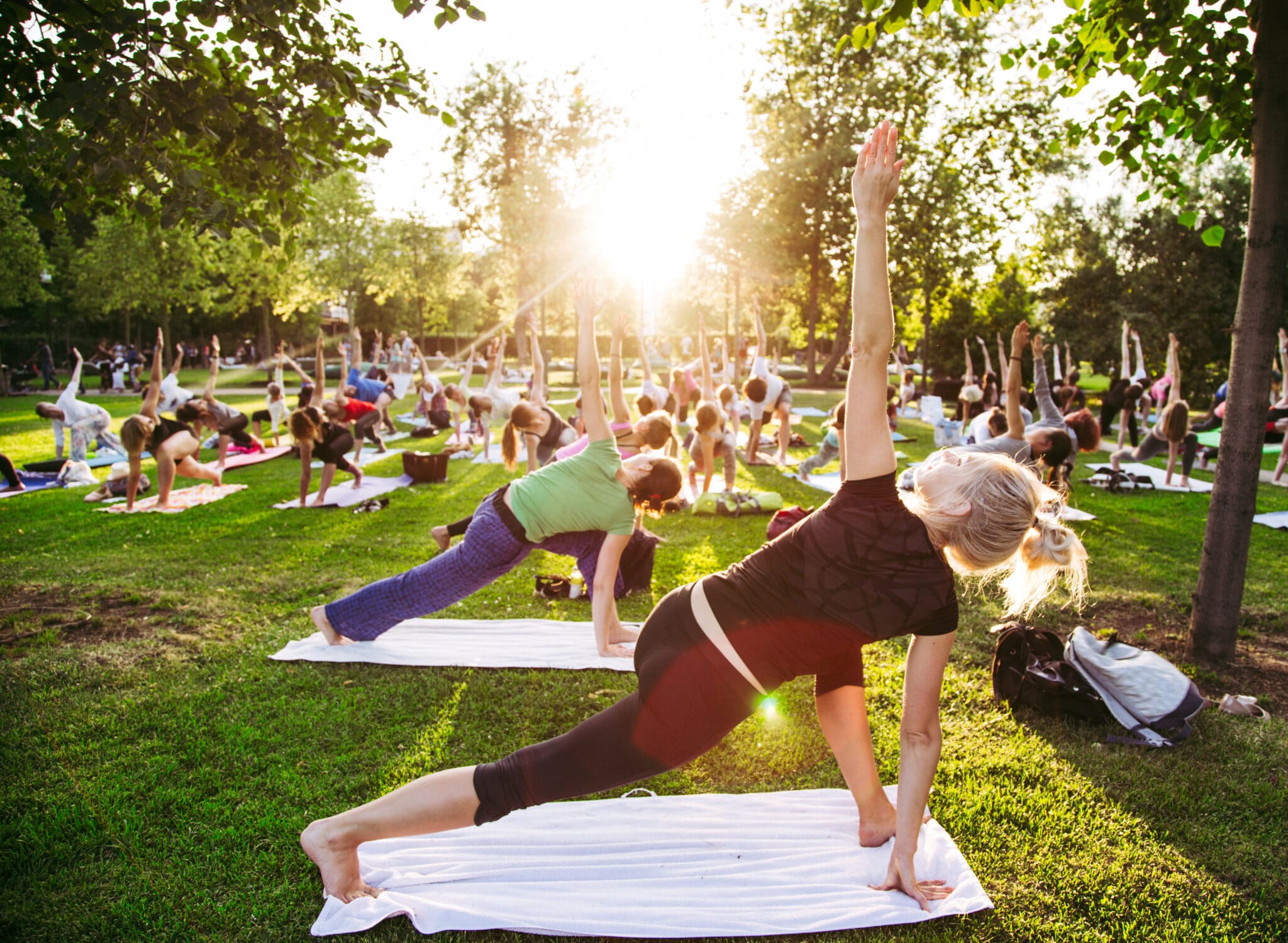 Moreover, I do want to emphasize that personal trainer insurance is extremely important for yoga instructors, too, as it provides you with the necessary coverage should something go wrong.
Especially if you run your own yoga practice, you'll need to check that your current liability insurance is intact.
But what types of insurance should you consider?
I'd recommend having both general and professional liability insurance for the best possible protection.
While general liability covers any claims coming from a third party and include both injuries and property damage (at least, in most cases), professional liability also covers injury but, only, say, when a student performed an instruction incorrectly and injured themself.
No matter how careful you are when dealing with clients, an injury can happen at any time.
Although most clients do understand this to be the case, some could place the blame on you.
Another area where insurance can protect you is in the case of an invasion of privacy or misconduct brought against you by a student.
In an invasion of privacy situation, a student might take offense to the fact that you used a photo in which they appear on social media for example.
Although operating as a yoga instructor with your own business comes with a multitude of perks, you must be responsible and willing to stay on top of your game.
Only then will you become successful and obtain and retain clients and students with no trouble.
If you're more entrepreneurial and want nothing more than to start your own practice, then let the world become your oyster!
Frequently Asked Questions (FAQ)
Guide Methodology
The content in this article is based on my 10 years in the fitness industry and experience with various certifications, including yoga certifications.
I also conducted some of my own personal research as well as surveyed fitness professionals and trainers, particularly certified yoga instructors, who have been actively working in the field.
Conclusion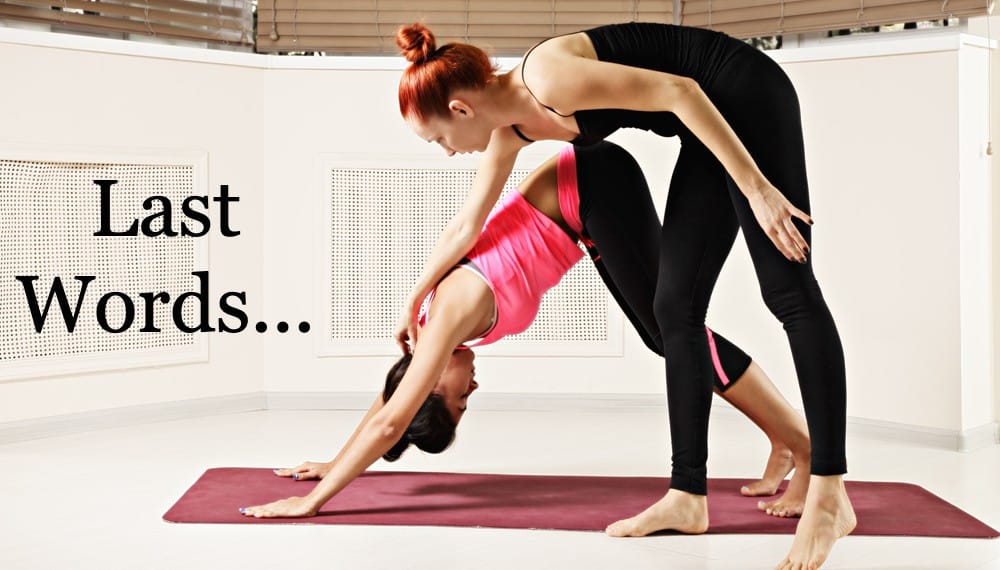 Thank you for taking the time to read through my article on how to become a yoga instructor.
I think you would agree that if you learn to teach yoga, your knowledge about the human body and mind grows massively.
If teaching yoga is definitely something you envision yourself doing in the future, then I'd recommend researching the best yoga teacher certification for you and your particular needs.
And if you see yourself going into instructing full-time, I'd suggest opting for yoga instructor training that is longer than the 200-hour program.
Overall, I hope I answered your question about "how to become a yoga instructor" and that you gained some helpful insight into the profession as a whole.
Once again, Namaste!
References