Hey everyone, and welcome to PT Pioneer.
This is your ultimate destination when it comes to news, information, and resources on cracking the fitness industry,
Before we begin, I'd like you to take this quiz.
It's really quick and easy, but it will help you understand which certification will best suit your career goals.
Now for a brief intro to this article, as today, we'll be talking about the strength and conditioning coach salary and potential income.
In order to get to the heart of it, I'll be focusing on:
With that said, let's jump right into it.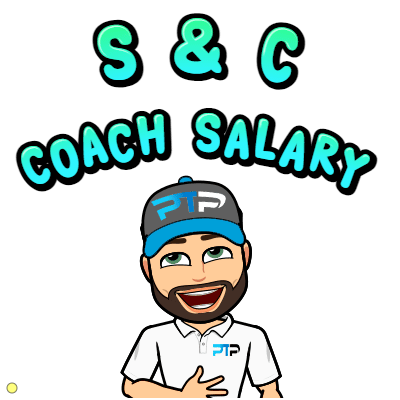 Who is a Strength and Conditioning Coach?
This article is basically part of a series that paves the way to fully understanding a career in strength and conditioning coaching.
As such, I've already fully covered what a strength and conditioning coach is in a separate article.
However, if this is your first article, allow me to give you a brief rundown.
A strength and conditioning coach is a fitness expert whose main engagement with clients or athletes is to enhance performance and prevent or rehabilitate injuries.
This is achieved through improving the following:
Strength
Power
Endurance
flexibility/range of motion
Endurance
Strength and conditioning coaches often work with competitive athletes, but their methodologies are commonly applied to general population groups.
With this in mind, a Personal Trainer with a background or credentials in S&C can easily translate this knowledge into higher quality service for their clients.
What Factors Influence Salary
Before we delve into the statistics of a strength and conditioning coach's income prospects, let's look at some of the factors that typically affect salary.
These factors are pretty much universal across most professions, but it's important to see how prominently they influence strength and conditioning coaching.
Location plays a major role when it comes o salary and income.
It is such a significant factor that people frequently migrate or relocate from one location to another just to improve their earning prospects within their chosen career path.
I'm sure you've heard of or even know of people who've moved cities, states, and even entire countries just to get a better earning job within their field of expertise.
Sometimes company promotion, which naturally comes with a pay bump, will also require transfer or relocation.
But why does location play such a prominent role in the ability to earn?
Let's take a look at some of the reasons.
The first and obvious subfactor when it comes to location is the local economy.
How big and stable an economy is has a direct impact on what the general wages are for members of the population.
A local economy with a high GDP, growth rate, and good stability will likely mean the local population has a high minimum wage as well as decent employment benefits.
The local economy isn't just about how much money is floating around. It also determines what infrastructure is in place to make it easier to set up shop and operate in your chosen field, which in this case is strength and conditioning coaching.
Infrastructure that contributes to higher income prospects includes:
Communications and telecoms
Transport infrastructure
Education
Utilities and general services (water, power, gas)
Having this infrastructure in a location and having it function well is both an indicator and a catalyst of a strong local economy.
When it comes to the local economy, we also have to look at some of the drawbacks, such as taxation and cost of living.
These also play into your income prospects and the value of what you earn.
How much you earn is one thing, but the expenses you will inevitably incur are what ultimately determine how much money you really make.
Keep that in mind when looking at locations with high-income stats.
It is very common that places with high salary statistics also come with a proportionately hefty price tag when it comes to taxes and cost of living.
Population health is a factor that is more significant within the health and fitness field than in many other careers.
Exclusive PTP CPT Offers



Gold Standard Cert

Most Popular Cert

Best Study Materials

A Good Option

A Good Option

Best CPT for you?

It is an industry focused on the health and wellness of individuals, after all.
When we look at population health and how it affects your revenue-generating potential, we're looking at the size and activity of the strength and conditioning market or the number of people likely to purchase strength and conditioning services.
Population health, in this case, places emphasis on two aspects.
The general health and disease prevalence of the population, and the access to health and fitness services and facilities.
With regards to general health and disease prevalence, the best metrics to look at are metabolic syndrome diseases, with a focus on obesity prevalence rates.
Obesity prevalence is a good general indicator of public health since it exposes dietary and physical activity habits which are the main contributors to the state of health.
The higher the disease or obesity prevalence, the smaller the market potential is for health and fitness services.
Your goal with this in mind is to target locations with a low disease and obesity prevalence rate.
Now looking at access to health and fitness infrastructure, we can look at gyms and fitness facilities first.
Having an abundance of fitness facilities means there is a higher likelihood of people engaging with fitness and thus improving your prospects of doing business.
It also means more job opportunities. The more gyms, the more potential employment.
Secondly, let's look at healthcare.
The access and quality of healthcare in a location informs you of the potential size of the market for your services which in turn tells you how much you could be earning.
Healthcare quality also improves public health, having an effect on overall market activity.
The size of a population is going to determine how many prospective clients you can nab and informs your overall odds of success.
The blogger the local population, the better your odds of doing sustained business or having a stable job, thus better salary prospects.
When looking at population, we must consider two things, size, and density.
When looking at size, the bigger, the better, yes?
Well, looking at it in a general sense, that's the case.
But the size of a population in a demarcated area like a city or a country doesn't always signify better prospects.
A geographically large area, for example, might inherently mean a large population, but being in such a large area might mean the population is very dispersed and isolated.
On the flip side, a geographically smaller area with the same population would have less separation between population clusters, meaning more immediate access to local goods services and activities.
This is where population density comes in and acts as a factor in determining income prospects.
Given this, it's definitely better to be located in a more densely populated area.
Your qualifications and credentials play a major role in your income potential.
Firstly, the type of credentials you have is essential. Not only must they be relevant, but they must also be current.
Relevant credentials in terms of strength and conditioning include your standard university or college program as well as an accredited certification.
With college-level programs, you'll want something in the field of sports science or sports medicine such as:
Biomechanics
Kinesiology
Sports medicine
Physiotherapy
An undergrad or bachelor's degree will suffice, but to secure top prospects, a master's degree is recommended.
From there, you would need an S&C cert from an accredited institution.
My top picks would be
When I say your credentials must also be current, I'm referring especially to the accredited certifications.
These often have a two-year validity period, after which you will need to renew them.
I've written a separate article focusing more in-depth on the credentials and qualifications required and recommended for strength and conditioning coaching.
Take a look at that for more info n this topic.
Your level of experience also plays into your income potential, as you would imagine.
Unlike other factors in which you have a significant degree of control over how you implement or acquire them, the only thing you can control about how much experience you have is not quitting.
Experience accrued over time, so the only way to gain more is to stay in the game.
Exclusive PTP CPT Offers



Gold Standard Cert

Most Popular Cert

Best Study Materials

A Good Option

A Good Option

Best CPT for you?

Staying in the industry for a long period isn't all it takes, though.
The quality of your experience, as determined by your reputation, track record, reviews, and accolades, is what truly gives your experience quality along with quantity.
The reason level of experience gives you additional earning potential is because the more experience you have, the more expert you are in your field.
The more expert you are, the more valuable your services and time, all of which can come with a premium.
In a nutshell, experience is all about how much time you spend in the ring, as well as how good that time is.
Job style comes into play when looking at income prospects.
But what is a job style?
It's simply the nature of employment or business you engage in in order to earn an income.
There are three main types of employment.
Those are employment, self-employment, and freelancing/independent contracting.
With employment, you're working as hired labor for an organization or company on a full-time or part-time basis.
This includes having a fixed income and some employment benefits such as a facilitated 401k, medical and dental insurance.
As an employee, you will have little to no overhead expenses and few administrative responsibilities outside of your job description.
Being an employee, while beneficial in many ways, also presents the lowest potential income on average.
So overall, being a hired employee will have a generally lower payoff but a much easier, secure, and manageable income experience.
Next is self-employment.
This is essentially the same as employment, with the difference being you are hiring yourself and paying yourself a salary.
You're also responsible for establishing and setting up the corporate structure of your business which comes with a lot of admin and expenses.
Ultimately, being your own boss through your own company allows you to adjust your earnings to something more agreeable with what you'd want to get paid, with the trade-off being an immense amount of responsibility and operational expenses.
Now we have freelancing.
Freelancing is essentially a compromise between employment and self-employment.
That's because while you're your own boss, you also don't own or run a business.
You're just hiring out your time and labor as and when it's requested.
This allows you to charge your own rates while also limiting operational expenses and admin responsibilities.
The tradeoff is that you don't have a fixed or guaranteed income and your income potential, while mostly determined by your sales and marketing capabilities, is also subject to change, leaving a great deal of uncertainty to deal with.
So which is the best job style when it comes to employment?
Well, I would say self-employment.
It offers you the opportunity for a high but stable income while being the owner of your own.
On the same token, being employed by a company can have profoundly better income benefits.
This depends on the size of the company and the position you take up.
For instance, you could be the head S&C coach at a major NFL team.
I can almost guarantee that you'd be earning a much higher salary in that position than running your own start-up S&C practice.
How Much Does A Certified Strength and Conditioning Coach Make in America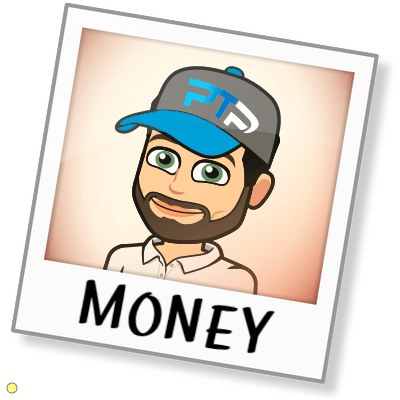 Are you interested in knowing your potential earnings as a Strength and Conditioning Coach?
Come along, let me show you.
Now that we've dug into the ways in which salary and income are influenced let's take a look at actual statistics around the US.
According to a salary.com salary survey, the national average annual salary for strength and conditioning professionals in the USA today is $44,985.
That's considerably lower than what personal trainers in the US make, which sits at around $62k per year.
The reason for this, in my humble estimation, is the fact that strength and conditioning isn't a very saturated field, and the top earners are fewer and further between than in personal training.
To get a better idea of how S&C salary ranges across America, let's take a state-by-state look:
| | | | |
| --- | --- | --- | --- |
| State | | State Capital | Average Salary |
| Alabama | AL | Montgomery | $42,151 |
| Alaska | AK | Juneau | $50,428 |
| Arizona | AZ | Phoenix | $44,475 |
| Arkansas | AR | Little Rock | $41,488 |
| California | CA | Sacramento | $50,248 |
| Colorado | CO | Denver | $44,850 |
| Connecticut | CT | Hartford | $48,673 |
| Delaware | DE | Dover | $47,234 |
| DC | DC | Washington DC | $50,036 |
| Florida | FL | Tallahassee | $42,735 |
| Georgia | GA | Atlanta | $43,523 |
| Hawaii | HI | Honolulu | $47,198 |
| Idaho | ID | Boise | $42,457 |
| Illinois | IL | Springfield | $46,199 |
| Indiana | IN | Indianapolis | $43,950 |
| Iowa | IA | Des Moines | $43,050 |
| Kansas | KS | Topeka | $42,690 |
| Kentucky | KY | Frankfort | $42,331 |
| Louisiana | LA | Baton Rouge | $43,095 |
| Maine | ME | Augusta | $43,365 |
| Maryland | MD | Annapolis | $46,382 |
| Massachusetts | MA | Boston | $48,943 |
| Michigan | MI | Lansing | $45,021 |
| Minnesota | MN | St. Paul | $43,365 |
| Mississippi | MS | Jackson | $39,137 |
| Missouri | MO | Jefferson City | $42,870 |
| Montana | MT | Helena | $40,779 |
| Nebraska | NE | Lincoln | $41,251 |
| Nevada | NV | Carson City | $46,109 |
| New Hampshire | NH | Concord | $45,659 |
| New Jersey | NJ | Trenton | $49,735 |
| New Mexico | NM | Santa Fe | $41,116 |
| New York | NY | Albany | $48,269 |
| North Carolina | NC | Raleigh | $42,915 |
| North Dakota | ND | Bismarck | $42,241 |
| Ohio | OH | Columbus | $43,923 |
| Oklahoma | OK | Oklahoma City | $42,286 |
| Oregon | OR | Salem | $44,805 |
| Pennsylvania | PA | Harrisburg | $44,805 |
| Rhode Island | RI | Providence | $47,414 |
| South Carolina | SC | Columbia | $42,106 |
| South Dakota | SD | Pierre | $38,507 |
| Tennessee | TN | Nashville | $40,869 |
| Texas | TX | Austin | $44,174 |
| Utah | UT | Salt Lake City | $42,620 |
| Vermont | VT | Montpelier | $43,320 |
| Virginia | VA | Richmond | $44,715 |
| Washington | WA | Olympia | $48,044 |
| West Virginia | WV | Charleston | $39,856 |
| Wisconsin | WI | Madison | $44,310 |
| Wyoming | WY | Cheyenne | $40,036 |
From this table, we can see quite a wide distribution of income for athletic trainers across all states.
Alaska, aside from being top of the list alphabetically, it's also the state posting the highest average annual income for strength and conditioning experts at $50,428 per year.
Bringing up the rear is South Dakota with an annual average of $38,507 per year for S&C coaches in that area.
Looking at states does provide a good breakdown of income prospects across the country, but another good way to approach it is by looking at what the top major cities pay their S&C coaches.
| | |
| --- | --- |
| Major City | Average Salary |
| San Francisco, CA | $56,231 |
| Washington DC | $50,077 |
| Miami, FL | $43,793 |
| Chicago, IL | $47,724 |
| Boston, MA | $50,684 |
| New York, NY | $54,117 |
| Dallas, TX | $44,692 |
So from this data, San Francisco, California, is the top-earning state for strength and conditioning specialists.
This is at an annual average of $56,231.
And when it comes to the lowest average salary in what's considered a major city, Miami, Florida, comes last with an average of $43,793.
So what does this tell us?
Aside from indicating which areas are the most lucrative, it also shows us that S&C coaching across the US is not as high earning as some would expect.
This is based on the assumption that S&C coaches tend to work within the world of high-stakes professional sports.
While it is true that strength and conditioning specialists in this realm of practice earn a more than comfortable living, there are not many of those jobs up for grabs.
So how else can you make strength and conditioning a viable income source?
The answer might lie in online training.
Online Strength and Conditioning Coaching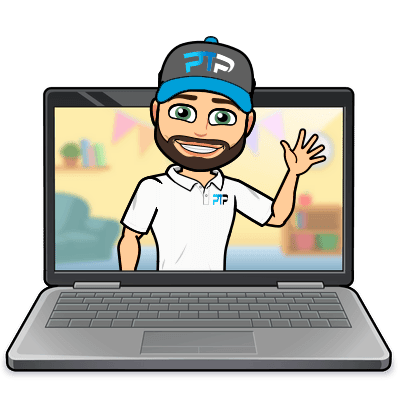 Join me in this segment to learn how to use online coaching to augment your income as a Strength and Conditioning Coach.
Let me show you how below.
Online Coaching is one of the fastest-growing industries on the planet, with online fitness coaching being one of its prominent manifestations.
As the world's economies, industries, and markets become more and more digital, it makes sense for health and fitness to make the jump.
Strength and conditioning is not excluded from this mass evolution, and that's where you as an S&C coach can turn the tide on your average expected income.
As an online coach, you can scale up your operation while drastically limiting your expenses.
That is achieved by the fact that online coaching allows you to expand your client roster far beyond what your in-person time constraints would allow.
You're also no longer limited by distance or location and can service clients as far afield as in another continent.
The brilliance of online coaching also lies in the way that you can manage your workflow.
Automation, client management software, and scheduling applications take most of the heavy lifting off your hands and instead into your clients' hands…see what I did there?
Whether you're a strength and conditioning coach or any other career path in health and fitness, the key to success in today's economy is to have an online component to your business model.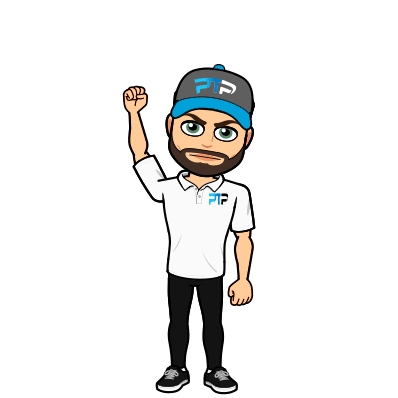 That is all the information you need to move ahead with your desire to become a Strength and Conditioning coach.
While an exciting and rewarding career path from a quality of experience level, the job title of Strength and Conditioning coach isn't the most lucrative from a financial perspective.
It can be if you get yourself a top spot working with professional athletes as head strength and conditioning coach, but those types of opportunities are rare in the grand scheme of things.
However, with some business savviness and an online presence, you begin to reap income rewards that seem more rewarding.
I hope this article answers your questions regarding the salary and income prospects of a strength and conditioning coach.
If you still have any questions or suggestions, please drop a line in the comment section, and I'll get right to it.
Frequently Asked Questions
https://www.ecityworks.com/strength-coach-salary-nfl
https://www.salary.com/research/salary/recruiting/strength-and-conditioning-coach-salary
https://cscsquestions.com/strength-and-conditioning-articles/highest-paid-strength-and-conditioning-coaches/
https://www.answers.com/Q/What_is_an_NFL_Head_Strength_and_conditioning_coaching_salary