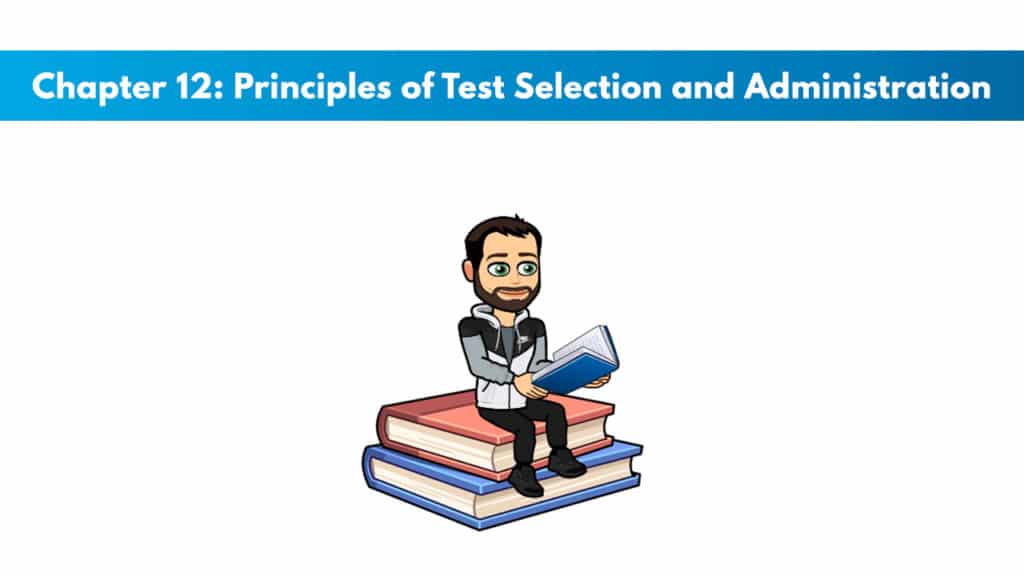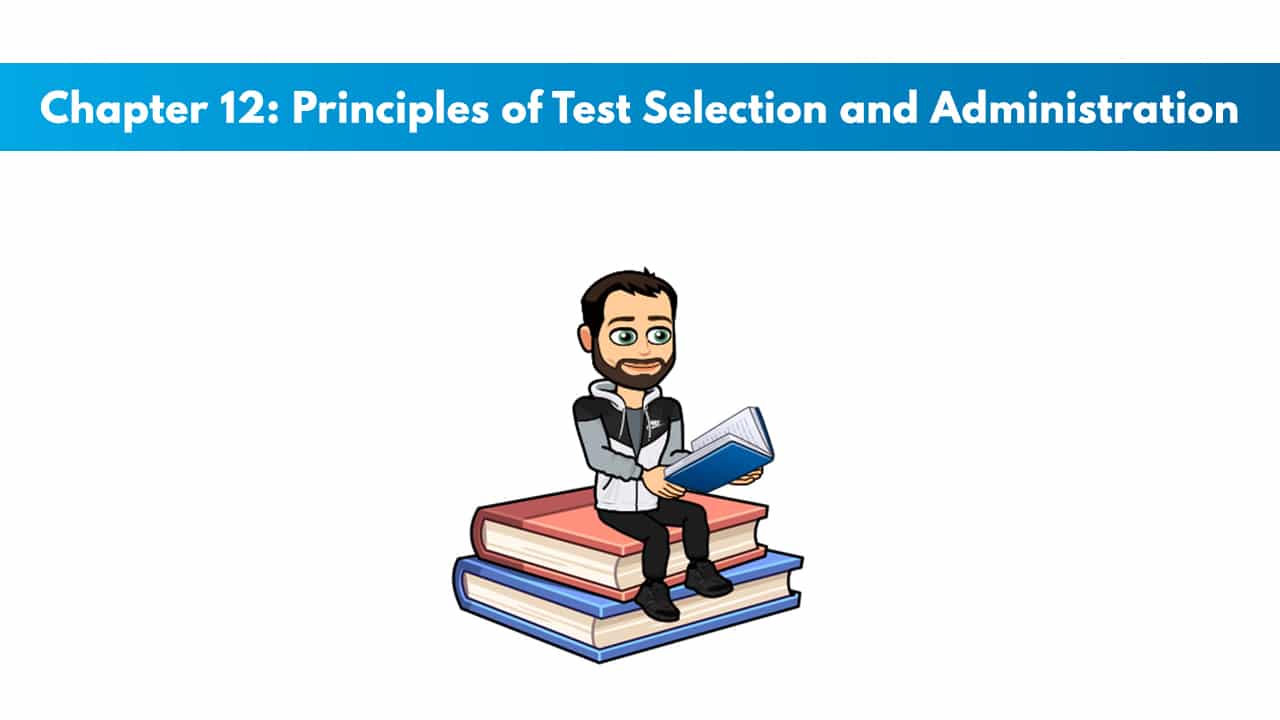 Get your copy of the NSCA CSCS exam cheat sheet. It helps immensely for studying for the exam.
Make sure to check out Trainer Academy for premium NSCA CSCS study materials. They will reduce study time by 50% and have an exam pass guarantee. Read my full review on them here. You can save $100 on their MVP study system with the code: PTPSUB
Chapter Goals:
Discuss the possible reasons for performing tests.
Know the terminology in testing used to communicate with athletes clearly.
Look at test validity and reliability.
Decide what tests are appropriate.
Give test protocols properly and safely.
Testing assesses athletic talent, identifies physical abilities and areas someone needs to improve, sets goals, and evaluates progress.
Evaluations of Test Quality
Validity
Definition: How a test or test item measures the thing it is meant to measure.
The most important characteristic of testing.
Construct Validity: The ability of a test to represent the underlying construct.
Face Validity: The appearances of the athlete, and other people watching the test, of what is measured.
Content Validity: This assessment is done by experts and the testing covers all relevant subtopics or component abilities appropriately.
Criterion-referenced validity: How much test scores relate with other measures of the same ability.
Concurrent validity: how much test scores relatewith other tests of the same ability that are accepted.
Convergent validity: is evidenced through a high positive correlation between the test results being assessed and the measures of the construct that are recognized.
Predictive validity: is how much the test score corresponds with behavior or performance in the future.
Discriminant validity: is how much a test distinguishes between different constructs and is shown through a low correlation of test results and tests of different constructs.
Reliability
A measure of the degrees of consistency and/or repeatability of tests.
Error measurement may come from these:
Intrasubject Variability: Lack of performance that is consistent by the tested person.
Lack of Interrater reliability.
Interrater reliability: How much different raters agree.
Interrater variability: Lack of scores by the tester that is consistent.
Test failure that provides consistent results.
Test Selection
Metabolic energy functions
Consider the sports' energy demands when making tests.
Exclusive PTP CPT Offers



Gold Standard Cert

Most Popular Cert

Best Study Materials

A Good Option

A Good Option

Best CPT for you?

Biomechanical movement pattern specificity
The more similar and applicable to movements in the sport, the better the test is.
Experience and Training Status
Take into account the athlete's ability to perform techniques.
Take into account the athlete's strength and endurance program.
Age and Sex
Both of these factors can affect experiences, interests, and abilities.
Environmental Factors
Higher temperatures and humidity may impair performance, have health risks, and decrease the validity of aerobic endurance tests.
Temperature changes may decrease the ability of someone to compare test results over time.
Altitude may change performance on aerobic endurance tests but not strength and power tests.
For tests to be valid, tests must resemble energy requirements and sport-specific movements for the tested ability.
Experience, training status, age, and sex may affect performance. We must take these factors into account when choosing tests. Temperature, humidity, and altitude may influence test performance, so these factors must be standardized as much as possible.
Test Administration
Health and Safety Considerations
Know the test conditions that may threaten the athlete's health.
Exclusive PTP CPT Offers



Gold Standard Cert

Most Popular Cert

Best Study Materials

A Good Option

A Good Option

Best CPT for you?

Observe signs and symptoms of health problems that warrant exclusion from tests.
Observe the health status of athletes before, during, and post max exertion tests.
Aerobic Endurance Testing in the Heat
Weeks before testing, athletes need to engage in enough training for a fitness baseline in the activity to be tested.
You shouldn't test in extreme heat and humidity.
Indoor facilities should be used when temps are high, or early or late testing times should happen.
Athletes must acclimate to heat and humidity for at least one week before testing.
Athletes should be well hydrated 24 hours before aerobic tests in the heat.
Athletes need 150-250 mL of fluid every 15 minutes.
Light-colored clothing is preferable.
Know the signs of possible symptoms of heat exhaustion.
Know the symptoms of hyponatremia or water intoxication.
Encourage athletes to eat foods that have a lot of magnesium and potassium.
Have medical coverage available.
Selection and Training of Testers
Give testers practice and training. This gives your testers consistency.
Recording Forms
Have scoring forms ready before the tests to increase how efficient you are and reduce the number of recording errors.
Test Format
Think about if the athlete will be tested at once or in groups. The same tester needs to give the test to every athlete. One test should be given at a time.
Testing Batteries and Multiple Testing Trials
Large groups can be done with duplicate test setups.
Give 2 – 3 minutes of rest for attempts not close to the athlete's max, 3 – 5 minutes for attempts that are close to their max, and a minimum of 5 minutes between the test batteries.
Sequence of Tests
Nonfatiguing tests
Agility tests
Max power and strength tests
Sprint tests
Local muscular endurance tests
Fatiguing anaerobic capacity tests
Aerobic Capacity tests
Preparing Athletes for Testing
Announce dates, times, and purposes of a test battery in advance.
Host pretest practice sessions.
Give clear and simple instructions.
Show the proper test performance.
Get together pretest warm-ups.
Let athletes know their scores after trials.
Give cool down periods that are supervised.
Check out Trainer Academy for the best CSCS study materials. They even offer an exam pass guarantee. They have incredible study materials for the CSCS and I have a special limited-time discount for my readers. I also suggest you check out my review on Trainer Academy here.