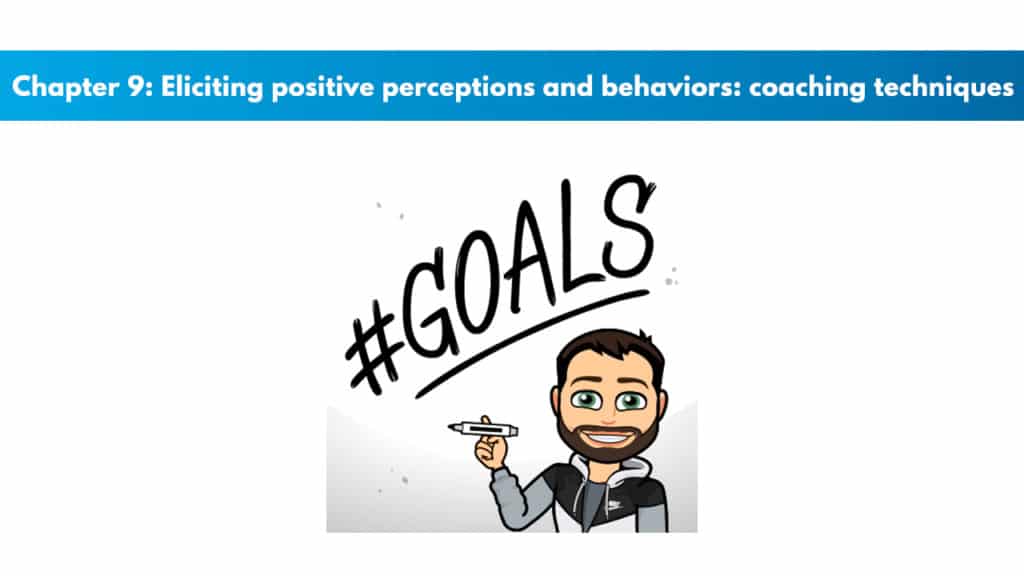 Get your copy of the ACSM CPT exam cheat sheet. It helps immensely for studying for the exam.
Make sure to check out Trainer Academy for premium ACSM CPT study materials. They will reduce study time by 50% and have an exam pass guarantee. Read my full review on them here. You can save $100 on their MVP study system with the code: PTPSUB
Chapter Objectives:
Discuss the Trainers' coaching role.
Know the effective coaching elements.
Be aware of client behaviors that are verbal and nonverbal.
Give the right responses to client behaviors.
Know effective techniques like active listening, empathy, rapport development, appreciative inquiry, motivational interviewing, and the 5 A's.
Know how to establish rapport with self-efficacy, self-esteem, and self-concept.
Find ways for using technology and alternative methods of training when it isn't possible to do face to face.
See that clients have different visual, auditory , and kinesthetic learning styles.
Coaching Techniques
Two of the most important abilities of a trainer is the ability of being a strong oral and nonverbal communicator. Being able to effectively communicate will allow the trainer to use behavior change theories as ways for increasing adherence and motivation. It also allows information to be given to the clients in an effective manner.
Active Listening
This is a communication form that is both verbal and nonverbal. It is absolutely necessary for family, business, and therapeutic meetings and relationships.
Put basically, this can include things like nodding your head at the right times, using effective eye contact, and restating the information that is most important.
Slang, metaphors, and other language forms might confuse and alienate your clients, and thus they should always be avoided.
Exclusive PTP CPT Offers



Gold Standard Cert

Most Popular Cert

Best Study Materials

A Good Option

A Good Option

Best CPT for you?

The four elements of active listening are:
Listening to statements that are spoken.
Watching and learning the nonverbal cues of clients.
Knowing the contextual anxiety.
Finding and understanding statements that indicate opportunities for teaching and learning.
Listening actively will build trust and understanding between the client and trainer. Clients must receive this unconditional attention from the trainer without any perceived judgement. Probing questions will help to increase the effectiveness of this active listening. It is also important for creating empathy for the clients.
Empathy
Having an emotional connection and growing that connection not only involves the previous active listening, but also empathy being shown for the client. This is because sometimes active listening can give off the feeling of not being genuine or truly caring, but with the added empathy, it becomes more sincere.
Empathy is both affective and cognitive. It is described as being into someone's experience. You care for what their experience is. Honesty, mutual respect, effective communication, and responding with warmth has been shown to give off empathy.
Empathy is influence by gender, age, education, income, religion, and culture. It is not always possible to be empathetic for clients when they are unable to place themselves in the client's shoes and such.
It is important for trainers not to attempt any manipulation of the client's beliefs.
Developing rapport
Rapport development is done through active listening and empathy. It helps the trainer to partner with the client and address and evaluate problems.
Exclusive PTP CPT Offers



Gold Standard Cert

Most Popular Cert

Best Study Materials

A Good Option

A Good Option

Best CPT for you?

Trainers should be sensitive to their client and also show a strong sense of self-awareness. Previous situations can sometimes be added into conversation, and then sometimes it is not recommended.
Even with a good amount of rapport, the client and trainer might still have a problem. The trainer should work with the client to understand and solve any arising problems quickly.
Appreciative Inquiry
This is an approach that we use for motivating change focusing on amplifying and exploring strengths. It is very successful in increasing productivity, cooperation, effectiveness and satisfaction of clients and employees.
It is best used when clients do not have an entirely clear focus for their actions, needs support for development and learning, and ants to discuss new experiences, wishes, values, or conditions.
Motivational Interviewing
This helps clients commit to the changing of unhealthy behaviors with the use of more client centered counseling through the combination of empathetic counseling and direct approach to decisive change.
This involves the use of Bem's self-perception theory. This suggests clients are more dedicated to the things that they hear themselves defend. The goal of motivational interviewing is to resolve ambivalence, encourage clients to change talk, and reduce the amount of resistance talk.
For motivational interviewing, the external motivation given by the trainer is used to inspire the intrinsic motivation of the client. When client's show passiveness, hesitation, or resistance, the trainer should intervene or change their strategy.
The 5 As model of Behavior Change Counseling
This is an evidence based approach that is used to change unhealthy behaviors. These are the 5 As:
Assessing: measuring the beliefs, behaviors, and motivations of the client.
Advise: The trainer advises the client based upon the health risks and behaviors they have.
Agree: The trainer and client agree on short and long term goals that are realistic.
Assist: The trainer assists the client with the possible barriers they face, and they develop specific plans for those barriers.
Arrange: Sessions are arranged with the client as a method of support.
It is important that follow up contact is provided in some form. This is short term or long term contact. The trainer should receive some kind of contact in order to maintain behavior change.
Self-Esteem, Self-Concept, and Self-Efficacy
These are covered in the previous chapter. They are essential to the proper coaching of clients.
Other Methods of Communication
Phone Calls
Extra support should always be provided in the form of phone contact, as this is good follow up after initial and subsequent appointments. You should of course confirm with the client when it is ok to call and if they like that communication method.
Print Materials
This need may still exist in some situations. Paper is a good communication method in waiting areas, and when the web is not accessible.
Using Electronic Media
These are very popular for visual aids and is becoming more and more common with the growth of the internet.
Emails are a popular method of contact for people, along with the use of video calling. Video calling may be used for training someone remotely.