Hey everybody, and welcome to PT Pioneer.
My name is Tyler, and I'll be your guide through the intricate world of professional fitness.
Before we get stuck in, I'd like you to take this quiz.
This quiz is something I developed to provide you some insight on which cert would be your best bet based on your individual variables.
With that out of the way, let's get into the topic at hand, which in this case, is the Best Bodybuilding Coach Certification you can nab to become an excellent coach.
To get you up to speed, I'll be touching on the following points:
Let's get into it ASAP!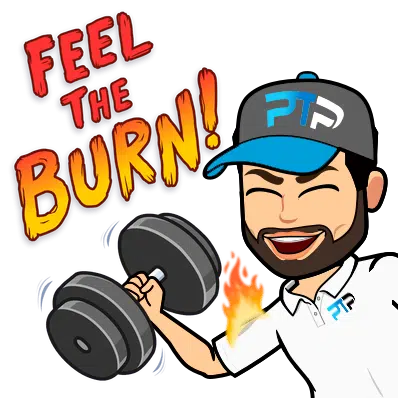 Bodybuilding is a competitive physical activity that differs from most other sports.
That's because bodybuilding is based on aesthetic condition rather than athletic performance.
However, that should not diminish the athleticism and physicality that goes into bodybuilding.
In order to achieve an optimal physique, a very strict and precise weight training program needs to be developed and executed as well as a heavy emphasis on stringent nutritional protocols.
With that being said, the ultimate mark of success is physical appearance.
Bodybuilding competitors are judged on their appearance through several poses where judges look at size, shape, and leanness and adeptness with bodybuilding technique.
If you want the full scoop on what a bodybuilding program is all about, I've gone into detail in a separate article.
How to Become a Bodybuilding Coach
To become a successful bodybuilding coach, you will need to have a handle on several things besides just being certified.
In fact, and even though this article is all about certifications, you don't need a cert to be a bodybuilding coach.
So why am I speaking about certifications?
Well, there's a difference between unnecessary and non-beneficial.
PT Pioneer is about providing maximum benefits, which means even if something isn't essential, as long as it can boost your career, I'm all for it.
With that said, let's look at five key steps in becoming a successful bodybuilding coach.
Step 1: Know How To Build Muscle
To be a bodybuilding coach, you'll need to know how to build a body, ideally through the experience of building your own body.
Building muscle as it pertains to bodybuilding follows some very standard principles when it comes to exercise and nutrition, principles most fitness professionals are familiar with.
For exercise, the main key is resistance training, a fine balance between strength training and hypertrophy training.
Nutrition plays a huge role, if not the main role, in achieving success in bodybuilding.
So I would suggest you get as clued up as possible on nutrition and sports nutrition before tackling the role of bodybuilding coaching.
If you have a background in participating and even competing in bodybuilding, that's a huge bonus; if not, you'll have your work cut out from you when it comes to understanding the correct protocols for exercise and nutrition.
For that reason, I suggest taking on a personal trainer certification before diving into bodybuilding. as a coach, you're essentially a bodybuilding personal trainer.
If you want to know which PT certs are the best for you, check out this article on the best certified personal trainer certifications in 2021.
Step 2: Determine Your Prerequisites
Prerequisites are the criteria you need to meet in order to be allowed entry into a certification program.
For most certifications, including the ones I will be discussing here, all you need is to be at least 18 years old, have a valid high school diploma or equivalent, and make sure you have current First Aid, CPR, and AED certs.
But why do you need first aid certifications?
Well, fitness instruction brings with it some degree of risk, and you need to be prepared to be the first line of support should one of your clients experience an accident or medical emergency.
It's also necessary in order to get the correct insurance cover and protect yourself as well as your clients in the event of an incident.
Step 3: Find the Best Powerlifting Certification for YOU
Now that you've met all preliminary criteria, it's time to choose a cert and get certified.
I'll be looking at four certifications, which we'll be going into detail on through the article.
Those are:
ISSA BBS
IAFS UBB
IFBB Academy
ASFA CBTC
Your choice will be influenced by various factors and aspects such as cost, industry recognition accreditation, etc.…
Exclusive PTP CPT Offers



Gold Standard Cert

Most Popular Cert

Best Study Materials

A Good Option

A Good Option

Best CPT for you?

Step 4: Prepare for Your Certification Exam & Pass!
Once you've made your choice and enrolled in your preferred fitness trainer program, it's time to get busy.
Your study process is only as good as the materials you have on hand, a topic I'll discuss in more detail.
Studying effectively is as much about having the right material to study as it is about having the right study structure. You may prefer home study or study at your own pace
Manage your time, schedule your studies and break down key units and concepts into chunks making the knowledge easier to retain.
From there, it's time to nail the final assessment, which may come in different forms. In this case, we're dealing with written, multiple-choice exams.
Having an idea of what the exam will look like beforehand allows you to practice your exam-taking approach.
Should you fail your first attempt, many exams allow a retest either with a nominal fee or completely for free.
Step 5: Start Working with Bodybuilding Athletes
Once you've certified and gotten all your credentials lined up, it's time to take on the role of bodybuilding coach.
Unlike many other coaching and instructor careers, bodybuilding relies predominantly on who you know and what you can prove.
For instance, if you were entering the strength and conditioning field, you would search for jobs through professional recruitment platforms and jobs classifieds for sports performance specialists.
Bodybuilding is a bit different; a lot of the coaches attain their roles through word of mouth, reputation in the game, and even social media presence.
It's a community-based environment with a lot of culture and tradition that goes into it.
That means becoming a trusted coach is as much about having the right credentials as it is about having a personal connection to relevant community members.
Best Bodybuilding Certifications
Now that you know the five steps to success let's take a look at the training certifications that will underpin that success.
ISSA BBS
The International Sports Sciences Association or ISSA is a top-tier certifying agency and institution in fitness.
They are in the same league as industry juggernauts like NASM, ACSM, NSCA and ACE.
They have been administrating certifications for over three decades, cementing themselves as a top name in fitness credentials.
ISSA also has one of the most robust varieties of specializations in fitness credentials, allowing trainers from even the most obscure fields of fitness to certify.
That brings us to their bodybuilding training course or BBS (bodybuilding specialist).
This certification bears all the hallmarks of a good ISSA program and is also endorsed by Kai Greene, one of the world's most successful bodybuilders.
IAFS UBB
The International Association of Fitness Science was founded on the principles of functional exercise, weight loss, basic nutrition, and an understanding of the basic human body types.
These key aspects, when fine-tuned, are what lead to success in bodybuilding.
The curriculum behind IAFS UBB is endorsed and approved by the IFBB (International Federation of Bodybuilding), making it a credible program for anyone looking to work with pro card physique athletes.
IFBB Academy
The International Federation of Bodybuilding was founded in 1946, making it the oldest institution on this list.
As you will already know, the IFBB is not a certifying agency, but rather, the governing body of bodybuilding globally.
Because of that, one can assume that whatever program they offer, will be geared towards the best possible skills and results in bodybuilding coaching.
We'll have to see how true that holds.
ASFA CBTC
The American Sports and Fitness Association hasn't been in the game for that long.
They focus on providing credentials through their online platform, mainly aimed at seasoned professionals wishing to expand their credentials.
They also have a wide variety of specialist certifications, of which online bodybuilding trainer is one helping bodybuilding coaches online gain their credentials.
Accreditation is a certification's certification.
It's a seal of approval that tells you whether or not a certification has cleared all the required criteria.
These criteria typically look at the way the education is administered as well as the quality and relevance of the course content.
In the world of fitness credentialing, you're mainly looking out for one of two accreditation seals.
Those are NCCA and DEAC.
There are more, but when it comes to the fitness industry in the US, those are the ones to get your foot in the door.
The NCCA stands for the National Commission on Certifying Agencies.
Exclusive PTP CPT Offers



Gold Standard Cert

Most Popular Cert

Best Study Materials

A Good Option

A Good Option

Best CPT for you?

It is responsible for accrediting the majority of cert agencies in America.
DEAC stands for Distance Education Accrediting Commission.
As the name suggests, they are the leaders in approving remote learning institutions.
It is believed that DEAC will feature more prominently as education takes on a more online, remote approach.
With that said, let's look at which accreditation each certification comes with
| Certification | Accreditation |
| --- | --- |
| ISSA BBS | DEAC |
| IAFS UBB | IFBB |
| IFBB Academy | IFBB |
| ASFA CBTC | NONE |
From the table, you can see that ISSA is the only agency accredited by a traditional accrediting commission.
Both IAFS and IFBB are endorsed and approved by the IFBB, which, while it isn't a traditional accrediting commission, is very relevant when specifically dealing with bodybuilding.
ASFA is a non-accredited institute, and this is largely because they stand as a continuing education platform and not as a foundational entry into health and fitness.
Accreditation and reputable approval are important in allowing you to know that the certification you are taking meets all the recommendations and allows you to avoid illegitimate cash grabs and scams.
Make sure to keep your eyes peeled for accreditation no matter what certification you're interested in trying out.
In step 4 of my keys to being a successful bodybuilding instructor, I spoke about acing your exam through the correct use of good study materials.
And how good those materials are is of major importance.
When it comes to study materials, I generally lookout for the following:
Course textbook
study guide
That's why we're going to take a look at each certification's study materials and rate them out of 10 based on my own knowledge and expectations I've cultivated through years of engaging with various study materials.
| Certification | Study Material Rating (out of 10) |
| --- | --- |
| ISSA BBS | 9 |
| IAFS UBB | 9 |
| IFBB Academy | 7 |
| ASFA CBTC | 6 |
Based on my review of all the materials, and some anecdotal accounts I gathered, I can say ISSA and IAFS have the most comprehensive options.
ISSA is well known for their no-nonsense study suites, which only come in one package option, contrary to the multi-package norm from most other cert agencies.
What ISSA lacks in variety, they make up for in precise, relevant, and essential materials, easy to navigate and learn from.
IAFS also comes with a single package, one which includes a robust offering of study materials
The reason I rate ISSA and IAFS so high, besides the great materials on offer, is the fact that they include career support resources as part of their packages.
It's one thing to have a good set of resources to help you ace your exam, but after that, getting your foot in the industry is the real trial.
By providing career support, I rate ISSA and IAFS 9/10.
You would think that the IFBB cert would be the winner here, but based on what I experienced, their study materials are rather lackluster, comprising mainly of a collection of unit-relevant PDF files.
Finally, we have ASFA, whose study packages leave something to be desired based on former candidates' experience.
Bodybuilding Certification Cost
When it comes to selecting a certification program, the cost is probably one of the main considerations.
Affordability will come into play for most, but not just based on how much you can fork out but also based on the value of the program vs. its price.
That's why I'll be rating the value for money on each cert against the value of its study packages.
First, let's look at the cost breakdowns for each cert.
| Certification | Cost of certification/qualification |
| --- | --- |
| ISSA BBS | $799.00 |
| IAFS UBB | $850.00 |
| IFBB Academy | $1000.00 |
| ASFA CBTC | $299.00 |
IFBB comes in as the most expensive certification at $1000.00.
Given that their study package is rated poorly by my standards, it's safe to suggest that IFBB loses the price war.
ASFA is the cheapest, but its pricing is a bit of an anomaly.
Firstly, you only pay if you pass, and lastly, there are three pricing options, with the one I included being the most expensive.
The cheapest one, which is $99.00, offers you a valid certification for only one year before you need recertification.
The pricer $299 option guarantees a lifetime certification.
Judging from many reviews, the cert's low price is a testament to the quality, with some citing irregularities with student portal access.
Needless to say, despite being the cheapest, I don't rate ASFA that high.
That leaves us with ISSA and IAFS.
Both are equally regarded in my books when it comes to the quality of materials, but ISSA manages to edge IAFS out by $50, making it the winner of the price war.
The moral of the story is price according to quality.
Popularity and Recognition Rating
For the last category in this review, I'd like to look at a metric that is a little arbitrary and not as quantitative as the other factors we've dealt with, and that's popularity and recognition.
In order to set up an idea of popularity and recognition, I will rate each cert out of 10, with ten being the highest and zero being the worst.
Popularity and recognition might seem like they have more to do with vanity than they have to do with practical value.
However, your credentials' popularity plays a huge role in your career prospects when it comes to education and qualifications.
Take, for example, Ivy League colleges such as Stanford and Yale.
The prestige and notoriety attached to these institutions are enough to get any graduate to the front of any line.
The same is true for fitness certifications, although in the case of bodybuilding certs, things are a bit more complicated first; let's look at the rating figures.
| Certification | Popularity and Recognition Rating (out of 10) |
| --- | --- |
| ISSA BBS | 9 |
| IAFS UBB | 7 |
| IFBB Academy | 10 |
| ASFA CBTC | 7 |
As you can see, IFBB Academy is the most popular and recognized out of this lot.
So what's complicated?
The complication lies in the fact that, when it comes to certifying agencies, ISSA is by far the most popular, so it would technically win this challenge.
However, because bodybuilding is such a niche, the most popular brand and organization in the sport would be that of the governing body itself.
That's why in the world f bodybuilding credentials, IFBB is the most popular name and will grant you more favor within the sport it governs.
I can almost imagine that having an IFBB Academy cert would grant you special favor within the bodybuilding community.
So now it's time to crown our overall winner based on all the criteria we've evaluated.
In the last place, we have ASFA CBTC.
This certifying agency is unaccredited, and based on user reviews, offers a substandard experience compared to some of the more established certifying agencies.
ASFA does, however, offer the most affordable option if the price is your only real concern.
Next, we have IFBB Academy taking third place.
The structuring and administration of the cert fall below my standards, but the influence and relevance of a cert offered by the sport's governing body make it an attractive option.
IFBB Academy would have made it higher if it wasn't for the exorbitant price tag.
And in a tie for first place, ISSA and IAFS present equally compelling reason's why you should take their bodybuilding certs.
ISSA is a fitness industry stalwart and one of the leaders in health and fitness credentialling.
Their bodybuilding course is also endorsed by one of the world's most prominent bodybuilders, Kai Greene.
IAFS, while not as well recognized as ISSA, sports a comprehensive curriculum with a robust study package, priced a bit lower than ISSA along with a full IFBB approval.
Frequently Asked Questions (FAQ)
References
https://www.ideafit.com/answers/american-sport-and-fitness-association-is-this-a-good-place-to-get-a-certification/
https://iafscertification.com/
https://ifbb-academy.com/product/online-course-master-bodybuilding-fitness-degree/
https://www.ideafit.com/answers/american-sport-and-fitness-association-is-this-a-good-place-to-get-a-certification/
https://www.americansportandfitness.com/products/competition-bodybuilding-trainer-certification
https://www.salary.com/research/salary/recruiting/strength-and-conditioning-coach-salary
https://www.ncsf.org/strength-coach/?irclickid=1koVDbSsJxyLUmNw9bwsZ0byUkBW7eXHJ0y83Q0&irgwc=1