Hey everybody, and welcome to another PT Pioneer article.
Today I'm going to be breaking down "what is a health coach?"
This career path takes the best of health and fitness and the fundamentals of medical practice and merges them as one.
I'll discuss:
I'll provide insight into what it takes to become a health coach and what you can expect once you have your boots on the ground.
Make sure to take this quiz before you continue. that way you'll gain a good idea of which certification is best for you.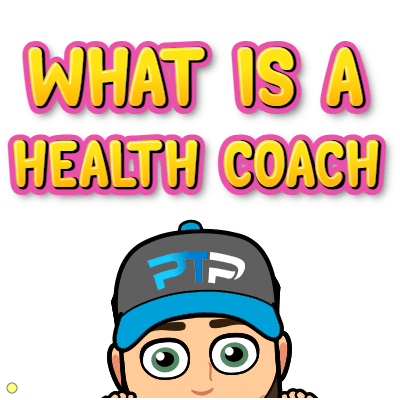 Definition of a Health Coach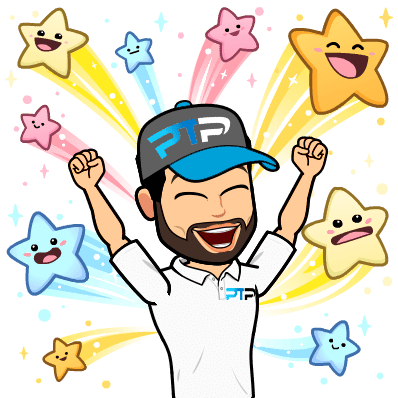 Join me in this segment as I explain the meaning of a health coach and what you need to become a health coach.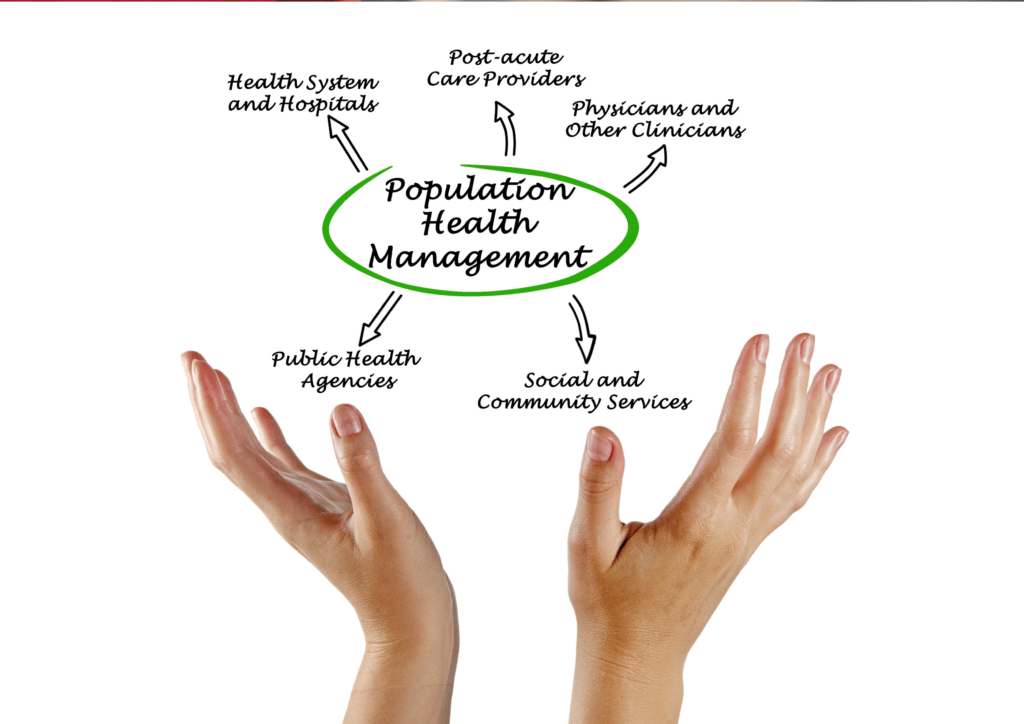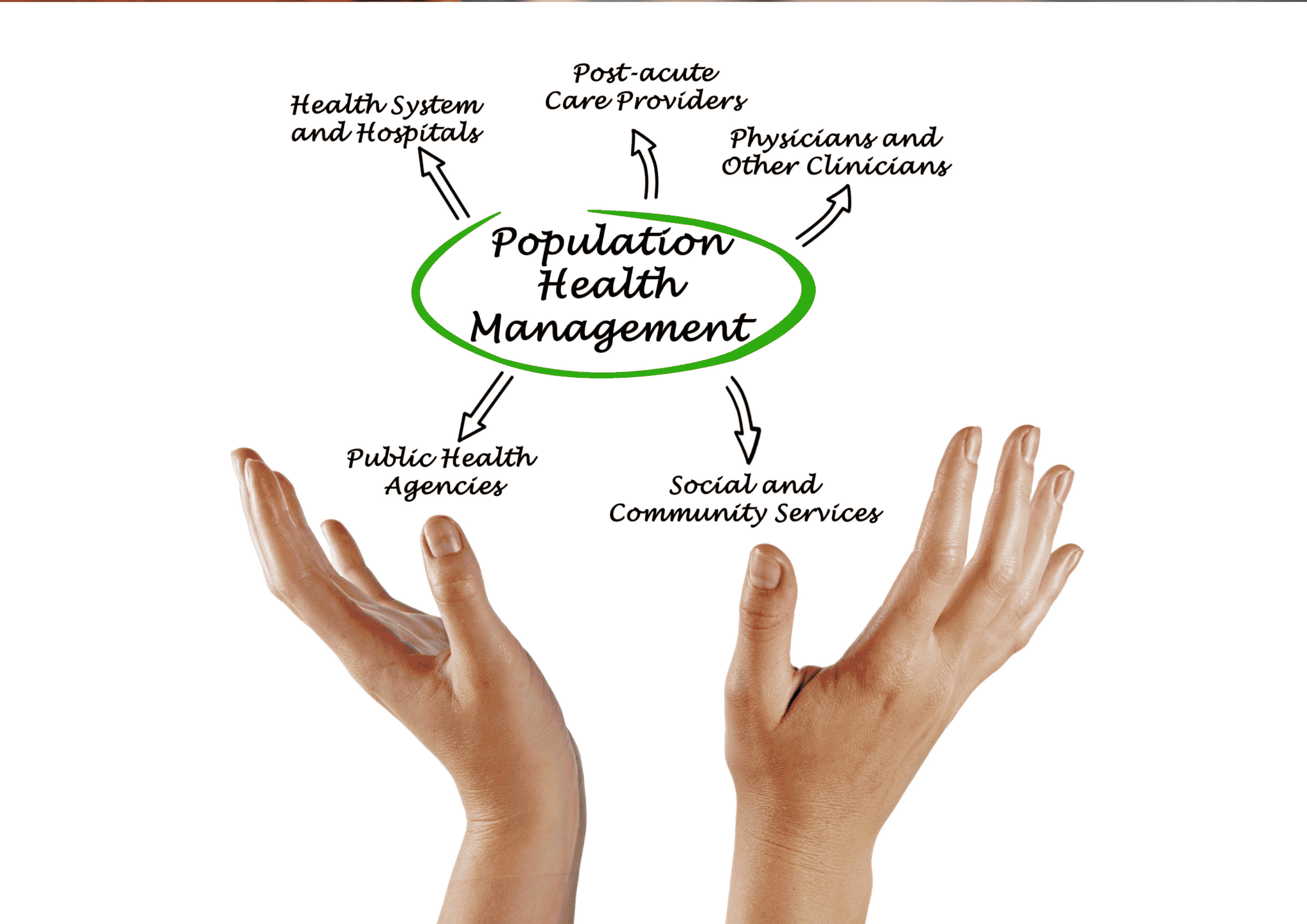 A health coach is a health and fitness professional whose scope of expertise encapsulates all fundamental aspects of physiological wellbeing.
This is achieved by instructing and advising individuals on how to make healthier choices through sustainable habits.
Health coaches typically have a background and qualification in fitness, nutrition, and the medical field.
Some might go as far as to include some sort of psychology or counseling credentials.
That's because a major component of successful health coaching is behavioral change and identifying psychological weak points such as trauma, disorders, or addictions.
This also extends to the mental health aspect of wellbeing, which has become a focal point in recent times.
Becoming a Certified Health Coach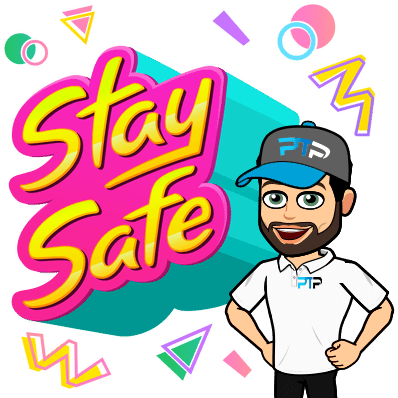 Do you know that you can't become a health coach without having some basic credentials in health and fitness?
Let me show you what they are below!
To become a health coach, one will need basic credentials in health and fitness.
That means having a firm grasp of exercise and nutrition programming and instruction, as well as the relevant qualifications.
But that's just the beginning.
In most cases, a health coach can only carry that title after having undergone some training in the medical field.
A qualified medical doctor is a guaranteed entry, but other medicine sectors such as nursing, physiotherapy, and a medical technician will suffice.
Once an individual has ticked all the above boxes in terms of experience and qualification, they will need to get certified as a health coach.
Being a health coach is a specialized engagement that bridges the gap between medical practice and health and fitness.
You will need to learn how to merge all aspects into a singular practice.
Let's take a look at some of the health coach certs I would recommend.
Health coaching is essentially a marriage between health and fitness and medical practice, both of which are two sides of modern health care.
Both are important but are often considered in particular regard.
Health coaching aims to bring these two sides together for a seamless engagement with healthy habits.
But why is this so important?
We live in a time where our health and our sense of how to maintain it are more challenging than ever before.
People need guidance and advice on how to improve their health in the face of it all.
For instance, the food we have the most access to is also the most damaging to general health.
This, along with our sedentary, indoor lifestyles, has led to a sharp decline in the general ability to remain healthy naturally.
As a health coach, it is your duty and scope of practice to try and realign habits and behaviors with what works in terms of normal human health.
This is achieved through change psychology, essentially helping individuals rewire their approach and perspective regarding wellness.
Health Coach Certification: Become a Certified Health Coach
Many of the certifying agencies I often discuss on PT Pioneer have a health coach cert specialization.
As I've mentioned, in order to be a successful health coach, you need to qualify as one.
There is a lot of nuance behind what it is a health coach. It is tasked to do.
Here are a few of my top recommended health coach certs. I've gone more in-depth into these and a few others in this article:
ACE, short for American Council on Exercise, is a stalwart in the health and fitness credentials sector.
As one of the top certifying agencies globally, they have a plethora of amazing qualifications and specializations to choose from.
One such program is the ACE CHC (certified health coach).
The National Society of Health Coaches or NSHC is recognized as the gold standard when speaking specifically about Health Coaching.
Its heritage and strict policies mean that only the best candidates enter and qualify to hold a health coach's title.
Those are just a couple of the health coach certifications currently available. I'll give you the full scoop on my top recommendation later in the article, or you could check out my article on The 6 Best Health Coach Certifications here.
The Career of Health Coaching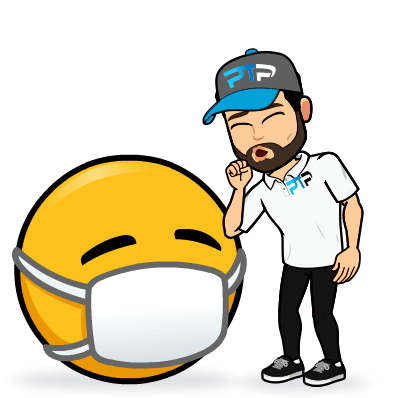 Below, you'll learn everything you need to start a health coaching career.
Being a personal trainer, nutritionist, or registered medical provider is a more hands-on approach. A health coach does things a bit differently.
Your main objective as an HC is to provide mentoring, collaborative guidance, or advice based on your knowledge of evidence-based health and wellness principles.
Health coaches often play the role of educators and counselors when considering the prominent behavioral science aspect.
Because of your background in other aspects of wellness, health coaching allows you to approach many versatile situations.
You might find yourself dealing with clients purely from an exercise perspective, or you might approach nutrition and nothing more with another client.
As a Health Coach, you'll also find opportunities in corporate wellness.
Corporate wellness is essentially a set of protocols and guidelines developed as part of a company or corporation's human resources directives.
It instills and implements healthy habits in staff and contractors to optimize productivity through health and wellness.
As a health coach, you might also find yourself playing an advisory role as a consultant.
This sort of role is typical within organizations seeking to develop their own health and wellness guidelines to be implemented internally.
The concept of health coaching came about as a recognition by the healthcare system that besides medical practice, other aspects of physical well-being needs to be equally considered as part of prevention treatment protocols.
In that regard, it's not uncommon to find health coaches forming part of a healthcare team tasked with long-term patient care and management.
A Health Coach's Scope Of Practice
The scope of practice in any profession is a guideline of what you are legally or ethically allowed to do as well as based on what you are technically equipped to handle.
There are a few dos and don'ts when it comes to a health coach's scope of practice.
Let's take a look:
Only advise, instruct and intervene in areas you have qualified
Encourage clients to set their own goals and targets towards a healthy lifestyle
Encourage clients to speak freely and openly. Your job is advice and active listening through motivational interviewing
Instill a sense of personal accountability
Be upfront with your client. No sugar coating and no fine print
Refer clients to appropriate specialists outside your field of expertise
Instruct the client to adopt drastic lifestyle changes such as rapid weight loss. Your job is to guide them into deciding whether or not they want to
Diagnose or treat medical conditions or chronic disease
Judge or characterize clients based on flaws or problem areas such as obesity or addictions
Advice on personal matters or private affairs, even if you strongly believe they influence potential outcomes.
Use your own background or experience to inform a client's habits and force behavior change.
How Health and Wellness Coaching Works
When someone asks how does health coaching work, As a Health Coach engaging with a first time client, you'll want to solidify the following:
Health goals and objectives: what the client wants to achieve, what can be realistically achieved, and what the compromise is between the two based on existing challenges and circumstances.
Payment and rates: Decide and agree on how much your services will cost based on the value requested and available. Try and stick to a fixed pricing strategy and allow some wiggle room for negotiation where it makes sense. Always be upfront with what you're charging.
Schedule and appointments decide and agree on both the time frame and the schedule within that time frame. Appointments, feedback, coaching sessions, and follow-up sessions
Decide on how to conduct sessions and appointments. Either in-person, telephonically, or via text/email
After concluding the framework of how your client will receive your services, it's time to get cracking.
The first thing you'll need to do is develop a health coaching program for your client(s) to follow.
This would typically include exercise and nutrition recommendations, planning, and instruction.
A great way to assign your client their program is to deliver its milestones.
Instead of giving them the whole program, break it down into chunks or milestones based on progress.
This allows for easier management of expectations and reduces your client's risk of feeling overwhelmed by the journey ahead.
The approach of breaking down a program and delivering it in pieces also inspires motivation and confidence.
That's because an accumulation of small achievements signals a more rewarding experience than a single large achievement.
After developing the program and deciding on the delivery format, it's time to get an impression from your client.
Based on your preferred communication channels and schedule, consider where your client is at, especially in the beginning.
Finding out what's good and new is a great starting point.
By allowing the client to recollect positive and progressive events, you're getting a good time for the session.
From there, you tackle the challenges and obstacles they are facing, which is ultimately the objective.
To conclude your sessions, offer realistic solutions and contingencies that can easily be implemented based on the program and client profile.
This positive reinforcement at the end of the session provides hope and confidence.
In between client sessions, it's good to have a feedback or queries system to help your client adhere to the guidelines and instructions you've set.
Of course, you don't want this aspect of your coaching to be time or resource-consuming, so find a way or a policy for handling queries or feedback in between your full sessions.
The last thing to remember is that life and the individuals that experience it are dynamic and ever-changing.
For that reason, you should always allow a degree of flexibility in your programming and how you deal with your clients.
Be prepared to adjust and modify your coaching and programs.
How Much Money Can You Make As A Health Coach?
Of course, as with any career worth pursuing, a lot of the value is based on income.
I can gladly report that health coaching has the potential to be financially lucrative.
Exclusive PTP CPT Offers



Gold Standard Cert

Most Popular Cert

Best Study Materials

A Good Option

A Good Option

Best CPT for you?

Right off the bat, you're presenting as a highly qualified individual with credentials in two well-paying industries.
This combined approach ups your value proposition, especially when considering how well paying the healthcare industry can be.
According to salary.com, the US's typical health coach earns an annual average income of $59,714.
Salary and income are, of course, dependent on a number of factors such as:
Location
Number and type of auxiliary credentials
Level of credentials
Level of experience
Size and growth of the industry
Target market
By optimizing these factors, you have the potential of doubling your income from the stated average.
For example, when it comes to location, your best bet is a large Metropole such as a major city with a high quality of life and population health rating.
This indicates a location with a good economy as well as a large population who are conscious and willing to spend on their wellness.
As another example, your level of credentials will also allow you to leverage your value for higher rates.
For instance, if you have a post-grad degree as part of your repertoire, you can certainly charge more than a coach with a bachelor's degree or no college-level education.
I've discussed salary in an entire article in more detail, so please check that out for the full scoop.
Also, speaking of qualifications, let's take an in-depth look at my most recommended health coach certs.
6 Best Health Coach Certifications for 2021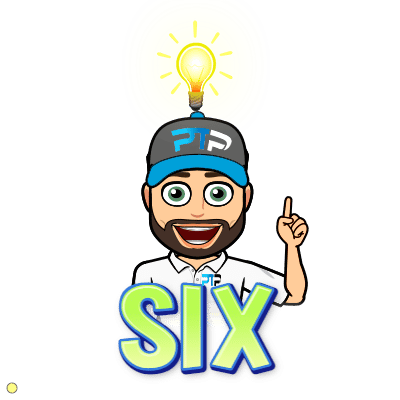 This section contains detailed explanations on the 6 Best Health Coach Certifications for 2021.
One of the HC certs I briefly mentioned is the ACE Certified Health Coach.
As stated, ACE is one of the top certifying agencies in the world and is accredited by the NCCA or National Commission for Certifying Agencies.
This is considered the national board of certifying agencies.
ACE CHC is aimed more towards health professionals whose primary focus is on fitness as opposed to healthcare in the medical field.
That's why the curriculum and prerequisites don't require much experience or credentials in the healthcare system.
Your main requirement with this one is that you hold a valid certification in fitness instruction from a recognized, accredited agency.
The ACE CHC comes in two packages, Basic and Plus.
Each has a different amount of study resources included, as you would imagine.
Basic and Plus are priced at $999 and $1299, respectively.
Another one I briefly introduced is the NSHC health coach cert.
This is possibly the pinnacle of health coaching qualifications from the research I've done.
Using an approach termed evidence-based health coaching, NSHC draws its curriculum from the fundamentals of medical science and research.
This is shown by the strict prerequisites which require credentials in medical practice, which include:
Physiotherapy
Dietetics (registered dietitians)
Licensed medicine
Nursing
NSHC allows you to expand your scope towards clinical interventions and strategies, working closely with specialists and infrastructure in the healthcare sector.
To study the NSHC for a year, you will need to fork out $595.
Membership is renewable every year at the cost of $50 after qualifying.
3. Wellcoaches School of Coaching
Wellcoaches was founded in 2002 in association with the American College of Sports Medicine or ACSM.
ACSM is well known as a leader in research and education when it comes to health and fitness. from New York to California, ACSM is the gold standard.
Suffice to say; the Wellcoaches curriculum bears testament to that.
The actual certification is broken down into two parts. An 18-week foundational cert qualifies you for the full 10-month certification.
Wellcoaches also win when it comes to variety.
As you now know, ACE CHC is geared towards fitness professionals who haven't licensed primary care providers, while NSHC is the inverse of that.
Wellcoaches caters to both categories of health coaches, the licensed and unlicensed professionals.
For the licensed professional, you're looking at the Certified Health and Wellness Coach certification.
This one requires a minimum of a bachelor's degree in a health-related field along with an NCCA accredited cert and 2000 hours of work experience.
For the unlicensed professional, you're looking at the Certified Personal Coach.
The overall cost for any of the Wellcoaches certs is $650.
Duke University offers a comprehensive health coach certification that emphasizes wellness principles.
Similar to Wellcoaches, Duke IHC requires that you take an eight-day foundational course before getting into the main program.
The prerequisites for Duke are that you hold a bachelor's degree or higher in a health-related field as well as 3-5 years of experience in the healthcare sector.
The cost of the foundational course is $4,440, while the final cert will set you back $1,440.
The total for the entire program is $5,880.
This is quite a hefty figure, but with the infrastructure and academic heritage of a prestigious university, you can rest assured that you're getting your money's worth.
5. Dr. Sears Wellness Institute
Dr. Sears offers the most variety when it comes to different certification options.
They offer three different health coach certs, each with varying areas of focus and scopes of practice.
The certifications on offer are:
Adults and Seniors
Pregnant and Nursing
Family
Each of these will take between 6 to 36 weeks to complete depending on how many of the certs you choose to do.
The cost of each individual cert is $965.
For two, you will end up paying $1345, and for three, the total is $1645.
There is also a master health coach certification which goes for $3000.
You will also need to recertify every year for $145/year.
6. Health Coach Institute
Last on our list is the Health Coach Institute or HCI.
The curriculum is based on four modules, each described as "Digestible Pillars."
These include:
Nutrition
Transformational Coaching Skills
Personal Growth
Business and Marketing.
This breakdown is a great way to approach the knowledge, practice, and business of Health Coaching.
The program runs for six months and is conducted strictly online.
HCI has no prerequisites, so it is open to licensed and unlicensed professionals alike.
The total cost for the certification program is $6,450, making it the most expensive one on our list.
Overview on Health Coach Certifications
These six certs are featured more in-depth in a full article you can check out over here.
Overall, I think your best odds at a lucrative career, specifically as a health coach, are Duke, HCI, and NSHC.
These offer a medical-grade academic experience and are at the pinnacle of health coach credentials.
Because of that and the prerequisites qualifications you will have, you'll have a higher value to offer clients, which means you can realistically charge more.
The other certs are great if you simply want to supplement your PT or nutritionist services with some added value.
This can also be leveraged towards higher pricing over and above what you would charge as a regular PT.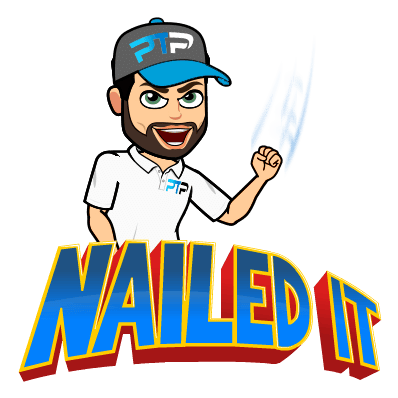 Here is all you need on how to navigate fitness, nutrition, and medicine to help your clients live healthily.
You won't regret towing this career path.
Working as a health coach presents many opportunities in assisting with the overall health of individuals.
The diversity of knowledge, practical skills, and areas of application allow you to work with a decent array of population groups.
you'll be equipped to tackle issues such as:
high cholesterol
hypertension
chronic conditions
optimized goal setting
optimized health behavior
heart disease
many other health conditions
By merging fitness and nutrition with medical intervention, you are equipped to deliver a seamless service in wellness.
Health coaching is also a great way to change lives and leave a lasting impact in a way that benefits society and provides you with fulfillment.
There are many other health coach certs than the ones I've mentioned. Just make sure to keep your eyes peeled for accreditation and industry recognition.
Frequently Asked Questions
integrativenutrition.com
nbhwc.org
cdc.gov
dukeintegrativemedicine.org
salary.com
integrative nutrition.com