Let's talk about passive income
Something that everyone can get excited about!
In this article, we are going to look at:
We will show you how to earn yourself a second income.
Are you ready to start?
I will be relying on my 10+ years of experience in the business to help guide you on this journey.
Let's check out the most lucrative passive income sources for your website today!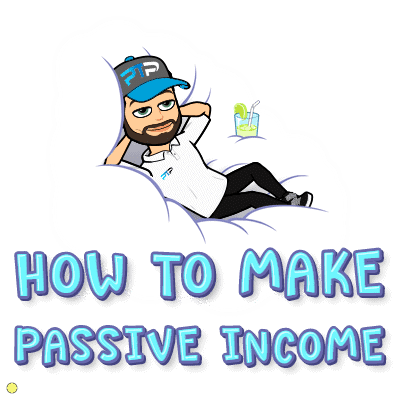 A genuine passive income will help you to take more risks in other aspects of your career.
This will help you not to rely solely on your Personal trainer's salary.
But does passive income exist?
And if so, what is the best ways to go about earning from it?
Make sure to take the quiz to get a good idea of which certification is right for you.
Passive Income: Fact & Fiction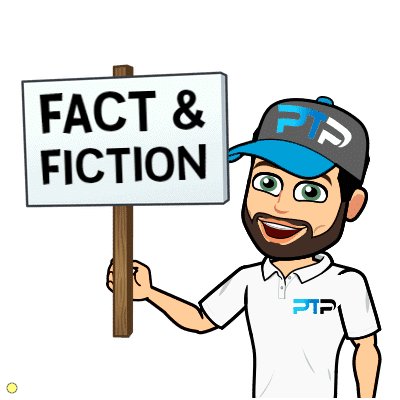 Let's separate the truth from the lies when it comes to passive income.
Truly passive income does not exist.
Unless you are inheriting money from your family, all income streams require varying levels of effort, usually front-loaded.
What do we mean by that?
Well, if you are creating a course or selling a book, you will need to use quite some effort at the beginning.
But once you have made your product available, you can generate income with minimal effort.
At least that is how it works in theory.
However, you still need to promote the product, you still need some form of maintenance to ensure that the quality is still there, and after a while, the product may stop selling.
Which means you would need to update the product.
The idea that you can just sell something with no effort on your part is wrong and is quite a harmful mentality.
Please do not take that to mean we don't think that passive income is impossible, nor do we believe that you should avoid it.
Just do not expect to crank out one product or service and then immediately retire!
Now that we have got that out the way let us take a look at how to generate passive income.
How to Make Passive Income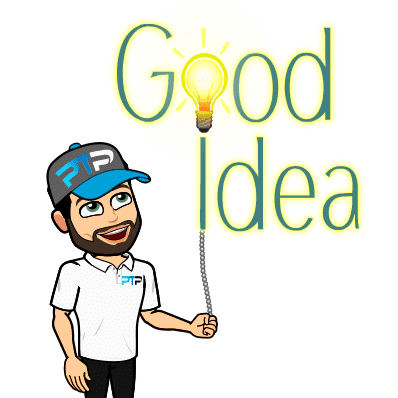 What are the different forms of passive income? And which ones suit your business?
The rest of this article will be dedicated to finding passive income streams that work and the best way to generate passive income within the fitness and nutrition niche.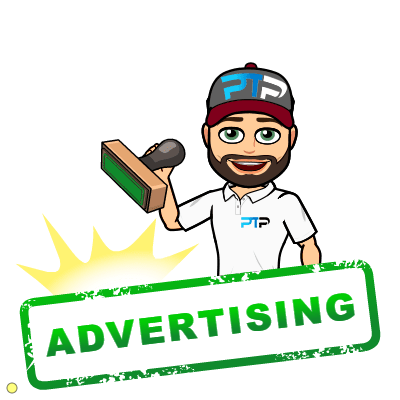 One of the best ways to make passive income once your website has sufficient traffic.
Placing adverts on your site is one of the easiest ways to generate income.
However, there are several caveats to this.
Unless your website is attracting many unique visitors every month (30-40,000), you are unlikely to make a fortune from advertising.
This means that you will need to create plenty of interesting and SEO friendly content.
So, going down this route is not passive.
It requires a lot of work!
If you have very few visitors, you might be tempted to start advertising anyway, sure you might only earn a couple of dollars per month, but every little helps, right?
Well … not exactly
Adverts can slow down your site, and they can also diminish the user experience.
You must have tried to access an article on the internet, only to encounter too many adverts, till you abandon mission.
You really do not want this on your site!
Our advice would be unless you have a minimum of 5,000 visitors per month to your site then steer clear of adverts for now.
It could be putting off actual clients, and you will not make much of an income from it.
However, if you are aiming to build a successful blog as well as a personal trainer, then advertising makes a lot of sense.
There are several different companies that you can use; each one suits certain visitor numbers.
One of the easiest advertising platforms to start with.
AdSense by Google is a great choice for newer blog owners as it has no minimum visitor numbers criterion.
Meaning that you could get approved even if you were only getting 5-10 people per day.
Of course, your income is going to be tiny, and as we pointed out earlier, it is a question of whether it is worth doing.
Exclusive PTP CPT Offers



Gold Standard Cert

Most Popular Cert

Best Study Materials

A Good Option

A Good Option

Best CPT for you?

AdSense is probably best done if you have decent visitor numbers, but they are not quite high enough for the bigger advertising companies.
Ezoic (which we will look at next) requires 10,000 unique visitors per month before you can sign up.
If you are stuck on 8,000 per month, then AdSense may be worth using.
We would probably advise doubling down on your content and promotion so that you can hit that 10,000 visitor mark, though.
The ideal advertising platform for websites that are starting to gain an audience.
As we mentioned previously, Ezoic requires a minimum of 10,000 unique visitors per month to your site.
This is a seriously large number of people. You are not going to get that organically without putting in a LOT of work.
But if you have done the hard work, then signing up to Ezoic could help you to earn a decent passive income.
You can make around $6-8 per thousand visitors, so you would get up to $80 per month income.
No, you won't be able to retire off this, but that's almost $1k extra income per year with little work.
Increase your visitor numbers further, and you could be making $200-500 per month!
The biggest and best advertising platform out there, provided you have enough traffic.
If your website manages 50,000 unique visitors per month, then you would be making a decent income using Ezoic.
About $400 per month.
But once you hit 50k, you can sign up to MediaVine.
Not only do they offer a better user experience, but they also create more value per visitor.
They tend to average around $15 per thousand, which means that you would make $750 per month with MediaVine.
This is a real income, and at this point, you should be considering placing more time on building your website than other parts of your business.
See, this is the thing with passive income.
If it is successful, then you don't actually want it to be passive.
Because it ends up being more lucrative, the more time you spend on it.
How to make money by recommending products and courses.
This next income idea is the first thing that most people think of when they look at how to make passive income online.
Earning affiliate income is another tried and trusted method of making money from your website.
Again though, it requires a lot of effort, a lot of promotion, and some serious writing skills!
You also need a large audience.
If you have a big enough audience for advertising (see above), then you have a big enough audience for affiliates.
You can either create articles for affiliate products, usually review articles, or you can casually drop affiliate links into your normal articles (though you MUST mention that the link is an affiliate).
A mix of both works well. Just make sure that the majority of your content does NOT contain affiliate links, as this can affect SEO and ranking.
Affiliate income is one of the best ways to make passive income on your site.
Once you have put in the work, there is little that you have to do.
Just make sure that people are reading your content.
In this section, we will take a look at some of the best affiliate companies out there.
One of the biggest and oldest affiliate companies around, but are they right for you? CJ Affiliate was founded in 1998.
It has offices all around the world and has ties with some of the biggest companies out there.
The downside?
CJ Affiliate does not have a well made website, and its user reviews are pretty poor.
It is also most suited to North American businesses, so if you are from anywhere else in the world, it may not be worth your time.
Does that mean that CJ Affiliate is not worth signing up to?
No.
They are a huge company with a lot of excellent businesses that you can work with.
Payment may be slow, but Rakuten affiliate is still the most well-known affiliate company in town.
Another golden oldie in the affiliate game, Rakuten affiliate, has been around since 1996 (when it was called LinkShare).
In many ways, Rakuten Affiliate is an improvement on CJ Affiliate.
It has better software, a better reputation online, and it can compete with the number of businesses that work with it.
However, one massive issue with Rakuten is the payment.
Some users report having to wait 10 weeks between payment and actually receiving the money into their accounts.
10 weeks! 😢
That is on top of the (up to) 60 days it can take for the company actually to make payment.
This is fairly standard for affiliate income, but definitely on the slow end.
If you are making consistent profits, then you won't even notice.
Exclusive PTP CPT Offers



Gold Standard Cert

Most Popular Cert

Best Study Materials

A Good Option

A Good Option

Best CPT for you?

But at first, it can be very frustrating.
Whether you like them or not, it would be crazy not to work with Amazon.
The most well known affiliate program in the world, and one that everyone should try.
The reason?
Amazon has massive customer trust.
Almost everyone already has an Amazon account, and there is that know, like, and trust that is so important.
This means that there is a better conversion rate.
Also, because Amazon sells everything, people clicking your link are more likely to purchase a bunch of other items, increasing your income.
Amazon affiliate is simple to set up, the company is reliable, and you will get a lot of clicks/conversions on your affiliate links.
Are there any downsides?
If you had asked us pre-2020, we would have said no.
But recently, Amazon completely battered their affiliate program, cutting profits in half.
They now have one of the worst affiliate rates in the online marketplace.
They are clearly trying to distance themselves from affiliates (who built their business in the first place), and things will probably get worse in the future.
Should you get an Amazon affiliate account?
Yes, but this should be used to fill the gaps left by other, more profitable affiliates.
Not as well known as the others, but an excellent choice for personal trainers and fitness websites.
It also offers a great solution for Personal trainers who are looking to make money from sports equipment.
Why?
Well, Viglink boasts Dick's Sporting Goods as one of their companies, who happen to have a very generous affiliate program.
They promise 5% on each sale. Think about that the next time someone is searching for a brand new treadmill!
There are many other affiliate networks out there. We actually recommend searching for companies that suit your website and then finding which affiliate network they are a part of, rather than the other way round.
Then you will want to write articles that review "Best treadmill for lower back pain" or "Top ten treadmills for sprinting." Even one sale of a treadmill at 5% could make you a decent income.
Are you wondering how to make residual income through writing? Here is one way …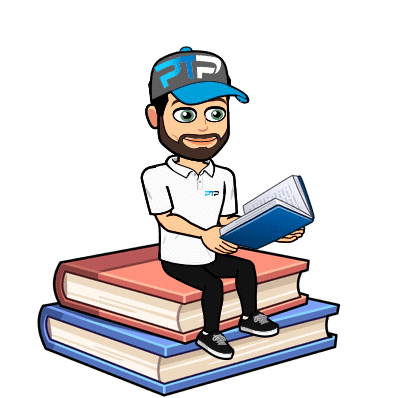 If you enjoy writing, then eBooks are a surprisingly effective way to make passive income while establishing yourself as an authority.
After a year or so of writing blog posts, your ability to write will have improved massively.
Make sure that your articles are well-researched, contain excellent stock images, and use correct grammar (within reason).
Once you do that, the readability of your blog posts will go up dramatically.
You can then turn your hand to writing eBooks.
Most personal trainers write eBooks as lead magnets to capture emails.
But it is actually possible to make a decent passive income from this.
Chase Andrews goes into detail on this very subject in his book "How to Make $100,000 in Passive Income and Travel the World".
The idea is finding subjects that people are searching for in Amazon and writing eBooks on them.
Luckily, fitness/nutrition is an extremely popular subject.
You then title your book to suit this search and write it out.
Get someone on Fiverr or Upwork to design a kickass front cover, and then sell it on Amazon.
You can make even more money by getting it published as an actual book.
This works really well if you have a big email list and social media following.
You can promote your book in that or offer it at a discounted rate to people who sign up for your courses/training.
Get everyone who buys it to write a glowing review on Amazon, and soon your book will sell itself.
Most people would stop there, but you can repeat this process again and again, bringing out a book every couple of months.
Once you have ten or so, you should be making a decent passive income.
Also, having multiple books gives you authority.
People will respect you more, and you will be able to convert more people into clients.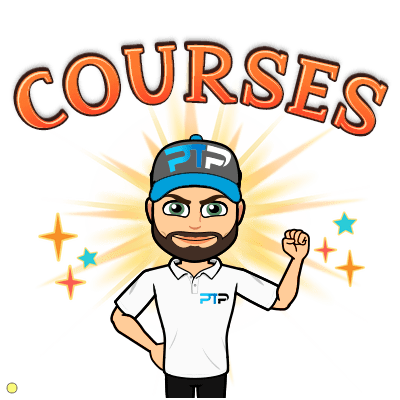 Earn money, position yourself as an industry legend, and help your followers improve themselves. What's not to like?
Courses are similar to eBooks in a lot of ways.
You are repackaging your knowledge and selling it.
Think of a course as an interactive book.
You will need to use more videos, and there will be more interaction with clients, but also … you can sell it for a lot more.
There are lots of cool course-making software programs out there.
Here are a few of them:
This is one of the nicest course software companies out there, with beautifully designed courses available.
It is simple to use, too, though the software plan is pretty expensive.
Only use teachable if you know that there is a lot of interest in your course.
What is great about Abode is that it is well-known and liked, has excellent customer support, and is almost always high quality.
The downside?
Usually, the price. .Surprisingly though, Abode Captivate is relatively inexpensive, particularly when compared to Teachable.
In all honesty, this is the first course on this list that really suits your needs.
Sure, teachable delivers an amazing experience, and Abode Captivate is inexpensive, but Podia is both inexpensive and really easy to use.
One thing that irritates us straight away about Thinkific is the fact that they hide their pricing!
Such an irritating practice, they just mention a free trial and then expect you to sign up without knowing.
Luckily, we did the extra research, and it just costs $39 per month, which is roughly the same as Podia and Abode.
Thinkific delivers a gorgeous user experience and is an excellent choice for course software.
The final course software on this list is from Kajabi.
It is an absolutely fantastic service, but the pricing is insane.
If you have got a lot of people interested in your course, then it may be worth it.
But you would probably be better off with Thinkific or Podia.
They deliver comparable quality for a fraction of the price.
What is great about the courses on this list is that they can easily integrate with your website.
Making them appear as if they are actually part of your website, even though the software company is hosting them.
We have one more passive income idea to look at, and it is one of the most overlooked ways to make passive income.
Check it out below.
Private Label Supplements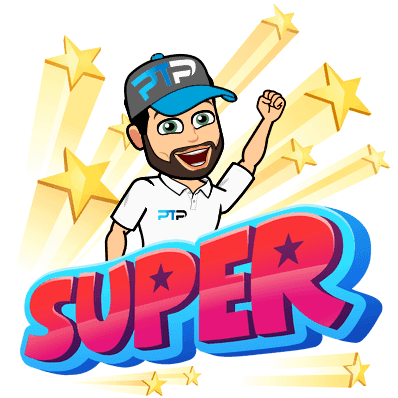 Imagine selling your own, top-quality, supplements. With your own branding. Private label supplements are one of the most underrated passive income streams around.
Also known as white label.
Private label supplements are one of the most interesting and exciting forms of passive income on this list.
Imagine being able to sell your own personalized supplement range. Pretty cool, huh?
That is what a lot of companies are offering. Just Google "Private label supplements" and check it out for yourself.
The company will create supplements based on what you want, and it will ensure that the supplement is safe, effective, and well made.
The company will manufacturer, label, and ship your supplement to people.
All you have to do is promote the supplement and make your commission.
Depending on the company, the amount of say you will have on how the supplement is actually made will vary.
Most will make a plain supplement such as creatine, and then you stick your own label on it.
But some companies will make supplements that you ask for (provided what you are asking for is legal, safe, and effective).
What is so cool about this form of passive income is that you get all the prestige and benefits of launching your own supplement range without any of the headaches.
If you sell ZERO supplements, then you are not out of pocket.
If you sell thousands of products, then you will make a load of money without actually having to do anything.
Perfect!
Final Thoughts on Passive Income Sources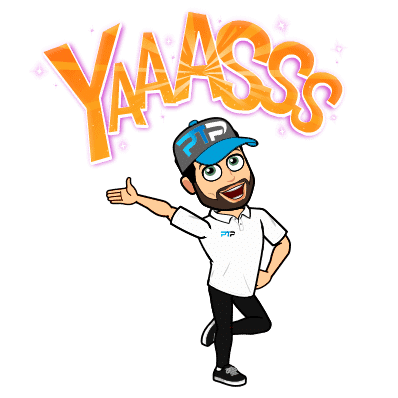 Let's take a look back at what we've learned and plan for the future.
Hopefully, you have found some inspiration for following through with some residual income ideas.
Remember, passive income should start as a "side hustle" but can become the main income stream over time.
There is no best way to make passive income; different ideas will suit different people and business plans.
Find a system that you are inspired by, and dedicate your "free" time to building this.
Focus most of your efforts on your main business, and treat your passive income as bonus work (or overtime).
This will ensure that you are making progress alongside your main income source, rather than at the cost of it.