This is by far the most interesting article in this series. In it, we will be talking all about how to build your ideal personal training website.
We will cover:
Mastering this information will place your website above 90% of the competition and help you to dominate personal training in your local area.
Now that you know what awaits you, let's dive right in
Tap into my wealth of experience of over 10+ years in this industry as I take you through this process of building your own PT website.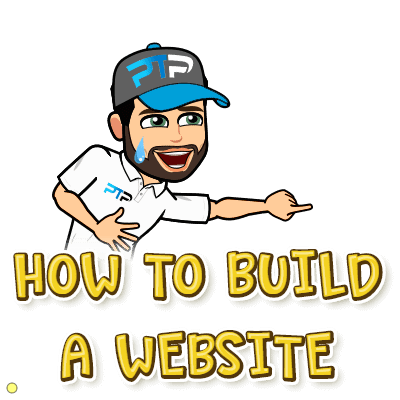 By professional, we mean well-made, updated frequently, and loaded with high-quality content (blog posts, videos, photographs).
By now, you should have already decided upon your company name and purchased the domain name.
The first thing that we are going to explore is finding the right website hosting platform for your WordPress site.
Make sure to take the quiz to get a good idea of which certification is right for you.
Website Hosting Platforms for WordPress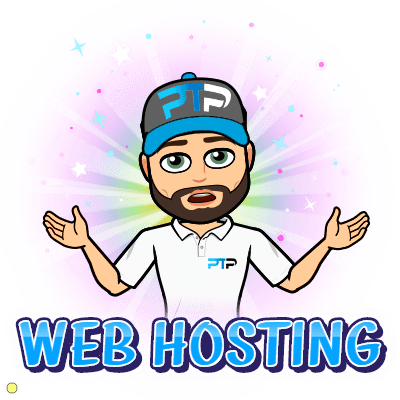 In this section, we will help you to pick the right hosting platform for your website.
To run your own website, you need to have a domain name, a website builder, and a hosting platform.
Without a domain name, website builder, or hosting platform, your website cannot exist.
This concept can seem quite complicated at first, and it is the main reason why people use companies such as Wix, Squarespace, or Weebly to avoid the hassle.
But the truth is that setting up your own website is relatively straightforward.
We have already taught you how to register a domain name.
You have already chosen your website builder (WordPress); all you need to do now is decide who is going to host it.
There are hundreds of hosting platforms available, and it would not help you if we named all of them.
So, we will just name a few, before concentrating on the two best (in our opinion).
You have got:
Bluehost
Kinsta
HostGator
SiteGround
Both Bluehost and HostGator are owned by the same company, Endurance International Group (EIG).
In fact, EIG owns 83 different hosting companies.
Meaning that you have a lot less choice of companies than you would assume.
While Bluehost and HostGator have their differences, at the end of the day, they are still operated by the same people.
A Bulgarian company owns SiteGround, and it has an excellent reputation.
However, the two companies that we will be looking at are Bluehost and Kinsta.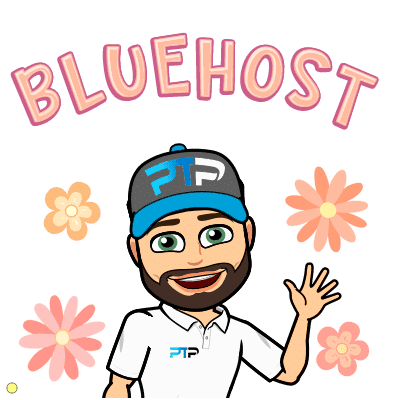 One of the best value hosting platforms, and also the most well-known, Bluehost is an excellent choice provided you live in one of the countries it operates in.
Bluehost is a web hosting company based in Utah that has been in operation since 2003, making it one of the older companies out there.
It has over 2 million domains.
It has had quite a bit of turbulence since Matt Heaton (the founder) stepped down as CEO, with four CEOs in nine years!
This incident did not affect the business, which has mostly gone from strength to strength.
Owned by EIG and often talked about as one of the best website hosting companies around.
Bluehost is one of the most inexpensive options for web hosting, which may make it tempting for you.
Particularly at the beginning of your journey when there are a lot of upfront costs.
You get decent website speed, excellent uptime (how much time a web visitor can spend on it), decent website security, and adequate customer support.
Inexpensive
Good speed
100% Uptime
Use a third-party security company
Customer support is average
Not available in all countries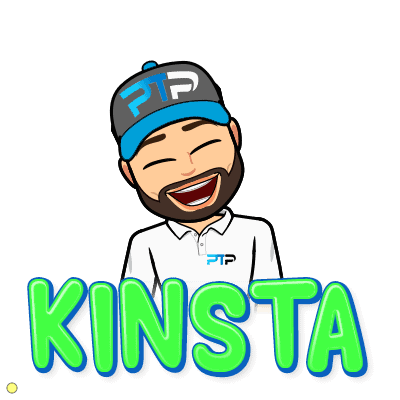 While more expensive than Bluehost, Kinsta beats it in almost every department.
Kinsta is a Los Angeles-based company that was founded in 2013.
It is powered exclusively by Google Cloud Platform, and it can be used in 128 countries.
While perhaps not as well known as Bluehost, Kinsta has a lot of advantages.
It has better servers for one, allowing for better user experience for web visitors.
Kinsta is faster than Bluehost, and they have better security.
Their support is more knowledgeable, though not as fast as Bluehost.
The only downside of Kinsta is the price.
While Bluehost offers a very cheap package, Kinsta starts at $30 per month.
Once your site reaches 40k monthly visits, your package increases to $60 per month.
That being said, if you have 40k visitors per month, then your ad revenue will more than pay for it!
Excellent speed
High-quality customer support
Best server quality
No inexpensive option for new users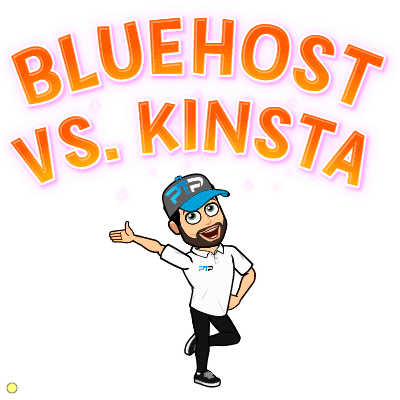 Which hosting platform is the right choice for your website?
You have probably already worked out which web hosting platform we believe is best.
But it is important to stress that both Bluehost AND Kinsta are good choices.
Kinsta provides a better all-round experience.
They are faster, have a better server, their customer support is more knowledgeable, and their security is superb.
Bluehost is not far behind and is by no means a bad choice.
Their more flexible pricing may be tempting, particularly when you seem to be spending money all the time.
But there is a reason why they are cheaper.
Long term, the pricing will even out (provided your website is a success and has lots of visitors).
But Kinsta will provide a better experience overall.
Both Bluehost and Kinsta offer a superb service, but Kinsta beats Bluehost in pretty much every category.
How to Install WordPress Using Bluehost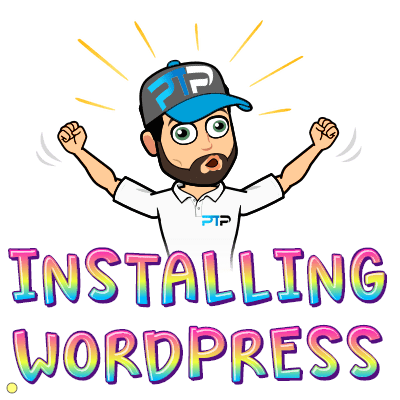 A simple guide to installing WordPress using Bluehost.
The first thing that you need to do is choose your payment plan and set that up.
Bluehost offers a great deal for new customers.
But remember that when it comes time to renew, that price will go back to normal.
The Choice Plus membership or Plus membership are probably your best bets, as the primary option only offers you 50GB of website space.
Once you have set up your membership, you will be asked to choose a domain name.
You should have already paid for one, so click on "I have a domain name" and enter your details.
You will then have to enter your details such as name, address, phone number, and email.
Then you will have to check out the package information, where they will try and throw in a bunch of optional extras. If you have gone for Prime membership, then this should all be included.
Once you have paid and set up your account, installing WordPress is ridiculously easy.
Log into your Bluehost account, and on the homepage click "My Sites," you will then be able to log-in to your WordPress page, which will begin the download process.
Done!
Check out Bluehost's website if you need more details
(link) https://my.bluehost.com/hosting/help/wordpress
How to Install WordPress Using Kinsta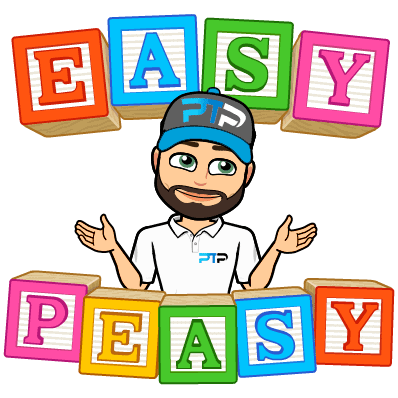 A simple guide to installing WordPress using Kinsta.
When you get to the Kinsta website, you should click on view plans.
There are several to choose from, but only the first two are relevant to you.
We would recommend going with the basic option when starting.
The only real difference between basic and pro plans is the number of website visitors.
As you are unlikely to get over 20,000 visits per month within your first year, you are paying over the odds.
The business accounts are not worth your money!
Once you have chosen your plan, you will be asked to create an account, and then you will set up payment.
After that, you will be ready to install WordPress using Kinsta.
The first thing you want to do is click on "sites" which is located on the toolbar to the left of the screen.
You then want to click "install WordPress."
After that, you want to put your domain name into the domain name box, and also put it into the "Name of Site" box.
Next, you will be asked to pick a data center.
This is supposed to be near where the majority of your customer base lives.
However, as you are a personal trainer, your customers should live locally to you, therefore find a data center that is close to you.
If you are an online coach, then we would still recommend picking a local data center, as even though it is online, your first customers will most likely be friends, family, etc.…
Next, you will be asked for your "WordPress Site Title," which is remarkably similar to your domain name, but without the .com or similar.
If your website name is personaltrainingsaltlake.com, then your site title would be "Personal Training Salt Lake."
Next, you need to create a WordPress admin username and password, then create an admin email.
Finally, you will be asked if you want to install WordPress multisite, WooCommerce, or Yoast SEO.
The only one worth doing at the moment is the Yoast SEO option.
You don't need a multisite, and you won't need WooCommerce for a while.
Click the "Add Site" button, and you are off!
Templates, or "themes" as they are known in WordPress, are what truly make your website stand out.
Most people do not understand what themes are at first; the term is quite vague.
It is basically a template for what your website will look like and how it will function.
You pick a theme and then add apps to that theme.
The theme you choose will provide a template for you to base your website on.
In this section, we will identify six WordPress themes that are ideal for a personal trainer website builder.
You will be able to build a fitness website off of them.
There are many other personal trainer website templates out there, and this is just a selection of our favorites.
Five Personal Trainer Website Templates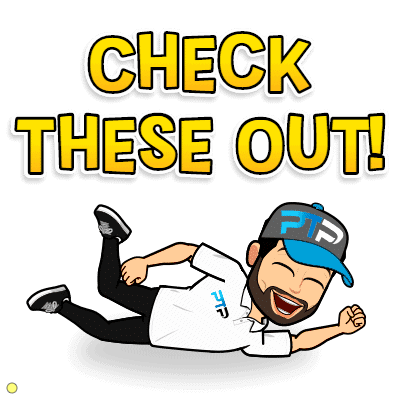 In this section, we will examine 5 PT website themes I really think you should consider as you go along in this adventure.
Astra WordPress Theme
GeneratePress WordPress Theme
OceanWP WordPress Theme
Kallyas WordPress Theme
Meridian Fitness WordPress Theme
We will take a look at each WordPress theme, in turn, analyzing their strengths and weaknesses.
This will help you to decide as to which theme you would like your website to be based around.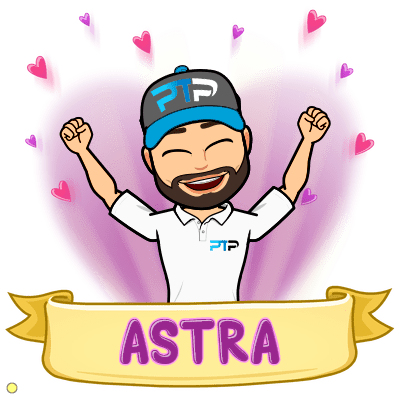 Everything you need to know about one of the most popular themes for beginners.
Astra is an extremely popular theme for beginners, mostly because of its simplicity.
Astra also integrates well with many theme builders.
Astra has over 70 designs available, meaning that you have lots of choices about how your site looks.
Not all themes are this generous with their design choices.
While Astra is excellent for beginners, with its simple systems, it is highly customizable, which means that developers can get that little bit extra out of it.
Astra offers a free version and a pro version.
The free version is excellent, and you can run a perfect looking website without spending anything.
The pro version allows you a lot more customizable features, without negatively affecting the free version.
The pro version is surprisingly inexpensive, costing just $59 per year (at the time of writing), which works out at less than $5 per month!
Astra has many benefits, but it is not perfect.
There are a few complaints that the blog styles leave a lot to be desired, and their support is not the best.
On the whole, Astra is one of the best free themes out there, and its unbelievably cheap pro version is fantastic value for money.
Very decent free version
Pro version is excellent value for money
Simple to use for beginners
But lots of customizable features for developers
Lots of designs available
Blog posts are not as well designed as other themes
Support is a little slow
Installing Astra Theme to WordPress
The process for installing the Astra theme to your WordPress site is super simple.
All you need to do is:
Find "Appearance" on your WordPress dashboard
Click on "Themes" and then "Add New."
Type "Astra" into the search bar
Click install, and once it has been installed, you need to click "activate."
WordPress Theme #2 GeneratePress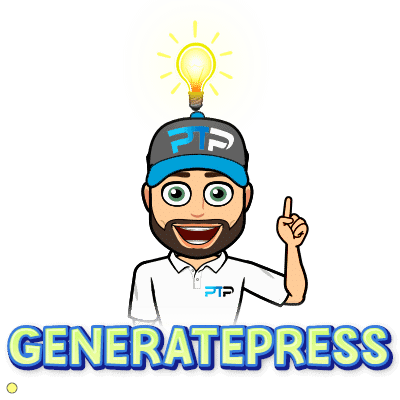 Everything you need to know about the fastest template out there.
GeneratePress is one of the (if not the) most popular themes on WordPress, and there is a good reason for this.
It is amazingly lightweight and lightning-fast (especially crucial as page speed can affect website ranking).
If you want an A+ rating from Google for page speed, then GeneratePress could well be the theme for you.
Of all the themes we mention in this section, none are faster than this one!
But it is not just speed and performance that matter, GeneratePress is also easily customizable, has excellent display settings (for font, color, and other stylistic components), and a good blog section.
While GeneratePress is not the most straightforward theme for beginners, it is still less complicated than a lot of its competitors.
There is not anything bad to say about it.
There are also lots of little benefits that can easily be overlooked.
GeneratePress has an excellent plugin for creating amazing icons for your page.
You can also design pricing structures easily.
Great free theme
Very reasonably priced pro version
The fastest theme on this list
Excellent design features
We are struggling to think of any!
Installing GeneratePress Theme to WordPress
Find "Appearance" on your WordPress dashboard
Click on "Themes" and then "Add New."
Type "GeneratePress" into the search bar
Click install, and once it has been installed, you need to click "activate."
WordPress Theme #3 OceanWP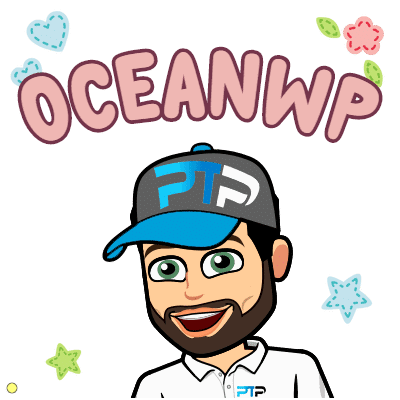 A great all-round template, but is OceanWP the right choice for you?
OceanWP is another excellent all-round theme, which compares favorably with the two we have already mentioned.
It is fully customizable and offers numerous free templates, allowing you to have a unique looking website.
One thing that should be said about OceanWP the support is fantastic.
They are quick, knowledgeable, and you are in safe hands should something go wrong.
If you are looking to dip your toe into eCommerce eventually, then OceanWP may be the theme for you, as it integrates well.
The free version of OceanWP has hundreds of features; in fact, it is possibly the best free theme on this list.
The pro version does not add that much!
Though it is such a reasonable price that you should consider upgrading.
This is the best eCommerce theme, offers the most features in the free version, and is also pretty fast.
The main downside is how overwhelming new users may find it.
Also, there are a lot of plugins that need to be installed just so that you can get started.
Excellent free theme
Works well for eCommerce
Well priced pro version
Many features available
Not particularly friendly for beginners
Lots of plugins need to be installed
Not as fast as GeneratePress or Astra
Installing OceanWP Theme to WordPress
Find "Appearance" on your WordPress dashboard
Click on "Themes" and then "Add New."
Type "OceanWP" into the search bar
Click install, and once it has been installed, you need to click "activate."
WordPress Theme #4 Kallyas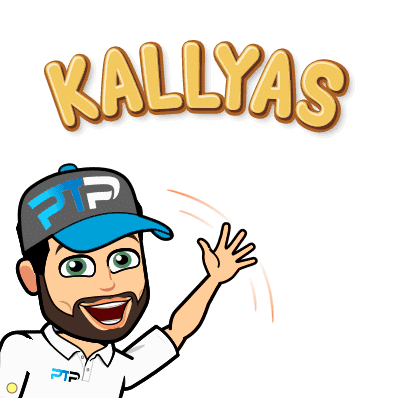 One of the most beautiful templates out there, but difficult to use.
If you are planning on having a website more geared towards striking visuals rather than blogging, then a WordPress theme such as Kallyas may be an exciting choice.
Not that Kallyas is terrible for blogging, just that it is exceptionally good at creating beautiful websites.
There are lots of features available, and Kallyas is relatively lightweight and fast.
If you are looking for a website that is all about content, then a theme like Astra or GeneratePress could be for you. If it is aimed at eCommerce, then OceanWP might be a better choice.
If your website is aimed at driving customers to your new business through the implementation of excellent photos, videos, and testimonials, then Kallyas is an excellent choice.
There are a couple of downsides, though.
Kallyas requires a lot of features to be downloaded, and this means that if you ever want to change your theme, you will have to redo a lot of your content.
It is also not an excellent theme for total beginners, with a high chance that you will be overwhelmed with all the options available.
Stunning visuals can be created with Kallyas
With a bit of knowledge, you can build a website that will stand out
Can be a little challenging to use
Customer support is not as good as some other themes
Installing Kallyas Theme to WordPress
Find "Appearance" on your WordPress dashboard
Click on "Themes" and then "Add New."
Type "Kallyas" into the search bar
Click install, and once it has been installed, you need to click "activate."
WordPress Theme #5 Meridian Fitness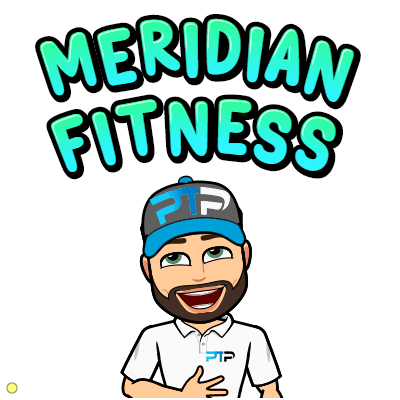 A template that is specifically made for fitness? Could be just what you need.
The final one of the personal training web templates on this list is Meridian Fitness, and as you can see, it is specially designed for fitness websites.
It bills itself as the "best feminine fitness theme on the market," but to be honest, it could easily be used by males too.
Meridian themes make meridian Fitness, and it is frequently featured in the top ten lists for personal training website templates.
The thing is, as a website theme, this is probably the weakest on the list.
It has no free option (though the standard license is reasonably priced), it is not particularly fast, and there aren't that many features.
However, Meridian Fitness is specially designed for fitness websites.
This is a huge advantage for new personal training websites, as it makes things a lot easier for you.
If you want a beautiful website that is perfect for displaying your client testimonials and excellent photos of your session, then this could well be the theme for you.
Designed explicitly for fitness websites
Easy to use, great for beginners
Not as many features as other themes
No free options
Installing Meridian Fitness Theme to WordPress
Find "Appearance" on your WordPress dashboard
Click on "Themes" and then "Add New."
Type "Meridian Fitness" into the search bar
Click install, and once it has been installed, you need to click "activate."
Personal Training Website Builders for WordPress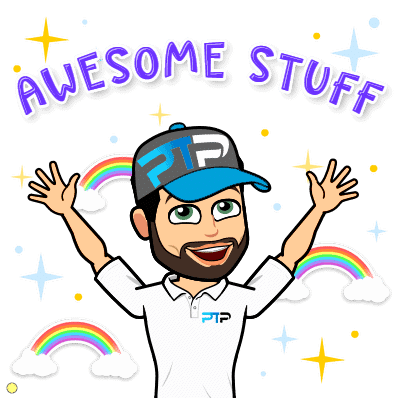 What are page builders and are they the perfect fit for your website?
WordPress themes have been around for a while, and most websites use them.
They are easy to install but can be quite limiting unless you know a lot about coding (which most personal trainers and online coaches do not).
Page builders are much more recent, and for many personal trainers, they are a better choice.
Let us look at why that is.
When you install a theme, you are picking a specific design or style that you like and applying it to your entire website.
It is quick to do, and relatively simple, but quite constricting (unless you are planning on upgrading to the pro version or know how to code).
Even then, your website will be quite uniform.
Page builders are more significant.
If themes are a one-hit-wonder, then page builders are concept albums.
You have much more freedom to express yourself here and can make every single page unique if you so choose.
Page builders are often better streamlined and therefore produce faster page speeds.
This is because they come with more specific plugins that are designed to work together.
Page builders also allow you to do more with your website.
They are great for payment integration, forms, splash pages, pop-ups.
Exclusive PTP CPT Offers



Gold Standard Cert

Most Popular Cert

Best Study Materials

A Good Option

A Good Option

Best CPT for you?

All the neat tricks that you can use to increase page views and get your customer to keep eyeballs on your website.
If you are looking for a nice quick website that is light on content but gets your name out there and will attract customers, then a website theme could be the right choice.
This is particularly helpful if you have already found one that you really like.
If you know quite a bit about WordPress, then a WordPress theme might also be a good idea, as you will have the capability to make the most out of it.
If you are willing to pay for the pro version of Astra, GeneratePress, or OceanWP, then you may also find that themes are an excellent way to go.
When to Use Page Builders?
Page builders are great if you are planning on using your website to make money.
If you want to sell stock (supplements, shirts, workout gear), online courses, online coaching, advertising, and affiliate sales, then a page builder may make more sense.
Page builders will also help you to create a unique website, as there are so many more features to choose from and changes you can make.
Page builders allow you to create each page differently, and they are so simple to use that even a brand new WordPress user will find it simple.
Best Page Builders for WordPress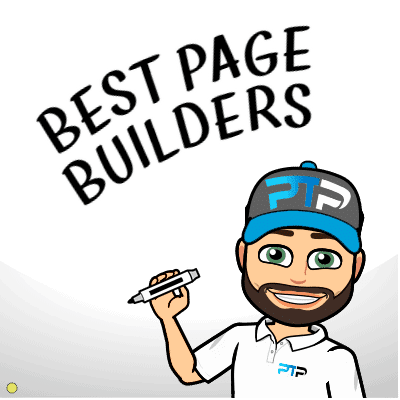 In this section, we look at four of the best page builders on WordPress. Helping you to find the right one for you.
There are many excellent page builders out there, each with their positives and negatives.
But we are going to keep things simple and only look at four of the best page builders for personal trainers.
Visual Composer
Beaver Builder
Divi
Elementor
Page Builder #1 Visual Composer
What is excellent about Visual Composer is that it is quite easy to learn, but it also provides almost unlimited customization.
It works well with many themes, and its editing software is superb.
The price is reasonable too!
A professional website developer will get a lot more out of Visual Composer than an inexperienced user, but that does not mean that you can't get a great website as you learn more about it.
Visual Composer uses a drag and drop system for website design, which is amazingly simple to learn.
Page Builder #2 Beaver Builder
While Beaver Builder is a little more expensive than most of the page builders on the market, it is still a reasonable price.
It also happens to be the easiest page builder to use, and the best for brand new website developers (AKA you).
Beaver Builder allows a lot of customization too, which is a big plus.
Beaver Builder comes with a lot of templates, which will allow a new website owner to dip their toe into the design.
As you become more confident, you can learn how to customize your website more and more.
Page Builder #3 Elementor
Divi is similar to Beaver Builder in several ways and is often the most compared Page Builder to it.
Both are drag and drop page builders that are suitable for beginners.
Divi is a little less user-friendly than Beaver Builder, but other than that, and they are essentially the same.
Divi also works out cheaper overall, so that may influence your decision too.
Divi page builder comes with Divi theme and all the other products that are made by the Divi parent company Elegant Themes.
Page Builder #3 Elementor
Elementor is one of the most popular page builders, with over 5 million installations.
It also uses the drag and drop system, and lets you use plugins from other developers, giving you a lot of freedom for customization.
Elementor is one of the fastest running page builders out there, has a lot of templates to choose from, and is reasonably simple to use.
Elementor is our favorite page builder at the moment, though all four of the page builders on this list are fantastic.
It comes down to personal preference.
Finding Plugins for your Website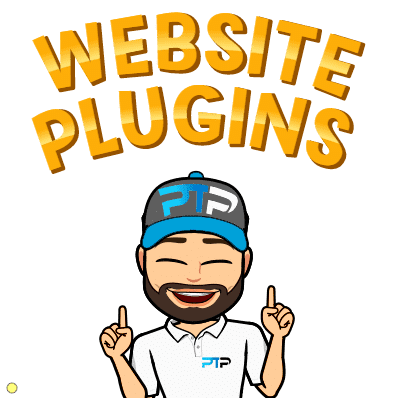 What are plugins? How can they help you build a better website? What plugins should you consider adding?
The best way to describe plugins is to compare them to apps on your phone.
They are programs/functions that you can download onto your page builder to help improve your website.
There are many different functions for plugins.
Some can be used to block spam, and some can help you capture emails, while others will help to resize images and make your website run as fast as possible.
In this section, we will go over some of the best plugins that we have used on our websites.
Just check that each plugin integrates with your theme or page builder (just google "does [plugin] work with [theme or page builder]).
Imagine this scenario, you make a mistake and somehow manage to screw up your website completely.
Nightmare!
You will have to hire a tech guy to fix it for you. Unless …
If you have BackupBuddy, you can back up your website before making any changes.
It gives you the option to either backup the database only, or perform a complete backup.
Most of the time, you will just want to backup the database only.
Once you have backed up the website, you have the option to send it to an offsite destination (for added security) or just keep it saved on your WordPress account.
This plugin is absolutely essential if you are going to upload a lot of images to place in your blog and on your website.
The reason is that doing so can severely slow down your website.
A slow website creates a bad user experience and can harm your position on Google.
Smush Pros works by cutting out unnecessary junk from your images, smashing them down into smaller sizes.
This will speed up your website massively, and the best part?
You won't even notice a difference in your images.
Plugin #3 Google Analytics
Having this plugin will help you get an accurate view of just how many people are visiting your website and at what times.
The plugin will show you where your audience is coming from, what pages they are viewing, and for how long.
The plugin can also be connected to Google Search Console, which will show you what people were searching for when they found your website.
This can help you to tailor your content to get more hits from Google by making more searchable titles and appealing to your audience.
Plugin #4 Aweber for WordPress
If you had asked us a few weeks ago, which was the best email capturing plugin, we would have said Contact Form 7.
But Aweber has finally improved their plugin.
You can now make splash pages on the app, and when combined with Aweber's superior email software, it really blows the competition out of the water.
If you want to sell, then you need a good email campaign. Aweber for WordPress will help you to build an extensive email list.
There are many SEO plugins out there, but Yoast is probably the best.
It really holds your hand through each blog post.
Telling you exactly what you need to do to rank on Google.
Of course, your article still needs to be exciting and beautifully written.
But if it is, and you follow Yoast's advice, your article will have the best chance of ranking and pulling in a broad audience.
This is by no means a complete list of plugins, but it is representative of what sort of plugins you need to be thinking about.
A good website can have 30-50 plugins at once!
Finding Images for Your Website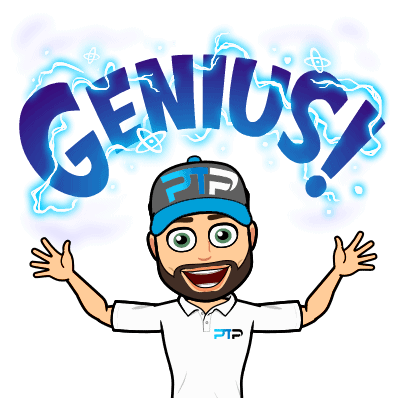 Bad images can turn a great website into an average one, and vice-versa. Finding ways to fill your blogs and home page with stunning visuals is crucial to your success.
Good images make a world of difference to your website, but it is not as simple as just copying and pasting cool images you found on Google.
In this section, we will go over exactly what you need to do to find the right images for your site.
One of the best things that you can do is to start taking your own photos.
This has so many advantages.
Firstly, your images will be unique.
There is no chance that the same image will be on several of your competitors' sites.
Secondly, you can inject your personality into these images.
If you work in a gym, then beautiful images of your workplace can help to sell your product to would-be customers subconsciously.
Personal images can also be specific, no more searching for an image of someone performing a box jump just how you teach it.
Just get your client to do it (with their permission, of course) and take a photo.
Of course, if you are going to be taking your own images, then you are going to want to take good photos.
If you have the money, then a nice camera is a big plus. But most smartphones now have excellent camera features of their own.
Lighting is especially important, always try and take photos during the day if possible. Natural light is the best. If you have to take the photos at night, then consider investing in some photographer's lighting equipment. It is ridiculously cheap on Amazon and can recreate natural light well.
Learn how to pose your photos. Research Instagram see how influencers are posing their photos.
Learn how to do some simple editing. Cropping, straightening, and resizing can all be done on a windows computer without downloading any software.
Take a LOT of photos of the same setup. You can never have too many. Just delete the bad ones and then pick your favorite. Better to have too many than just have one and find out that a guy is picking his nose in the background!
Do not take photos of moving people. Your camera is not going to be good enough to do this justice. Also, you do not want your client to make a mistake while you are filming. Not a good look for you as a PT! Stage the photos.
Once you have your image, upload it to WordPress, smush it using Smush Pro, and make sure that it is the right size.
Then you can add it whenever you need it.
Websites such as Pixabay are fantastic for new blog writers.
They have thousands of Copywrite-free images that you can use on your website.
You do not even need to credit the photographer if you do not want to (but consider doing it as it is only fair).
Just sign up for a free account, and start finding relevant images.
While it is tempting to save money and only use free stock images, we would advise against this.
The problem with free stock photos is that:
The selection is quite small, and
Because they are free, hundreds of websites use them.
You want your website to stand out.
You do not want a visitor to see the same image over and over again.
Paid for stock photos are often much better; they are also rarer, helping your website to stand out.
Because there is so much more to choose from, it is also easier to find more relevant images for your website.
The thing is, once you have gone down the paid route, it is really difficult to go back to the free version.
The quality is so much better, and the uniqueness of the images helps your personal trainer website stand out.
Some of the best paid stock photo websites are:
While designing your website, you may wonder which pages are necessary, and which ones are not.
What to Put on a Personal Training Website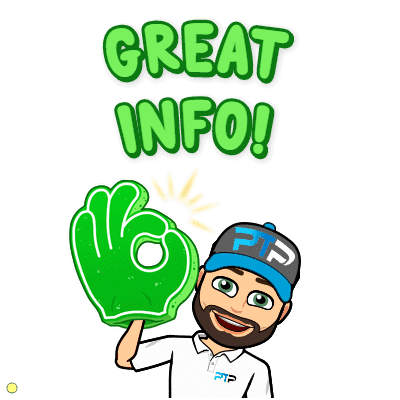 So many options, but follow these steps to make the right choices
Well, we are here to help.
Here are the pages that you have to have on your website.
You need a home page, and this page needs the most work.
It is your shop front.
It is where people will decide whether they want to give you money or click the "back" button and find someone else.
You want great images, well-chosen words, and fast load time.
This part of your website is often used by personal trainers to write their entire life story.
This is the wrong approach!
While you want to write a bit about yourself, you should be using your About Page to talk about your clients and promote your services properly.
Talk to your customer directly. "I was in your shoes, and I know the feeling of struggling to lose weight," then relate it to a time in your life (or use your clients).
Throw in some testimonials here too.
The purpose of the About Page is to
Humanize you, get the customer to know like and trust.
Sell. Get the customer to think about why they are here; what pain point brought them to your website? How can you help?
What is it you are actually selling?
How can it help them?
A big mistake that many personal trainers make here is they list FEATURES, not BENEFITS.
For example:
10 x personal training sessions $899
In each session, you will get a good warm up, 50 minutes of strength training
All sessions are performed following Strength & Conditioning Principles.
Free bottle of water with each session
The customer is not going to buy this program!
Every time you mention a feature, you need to follow it with "so that" or something similar.
For example:
10 x personal training sessions $899
Each session involves a custom-designed warm up so that you are fully prepared to exercise at a high intensity. Allowing you to burn more calories and gain more muscle.
Sessions will follow a Strength & Conditioning protocol; this will help you pack on more muscle per session than anywhere else.
Okay, so this is just a rough example.
The most excellent copywriter in the world did not write it.
But can you see the difference?
The first example was just telling the customer that you offered personal training sessions and what they cost.
The second example tells the customer why they should train with them.
People do not care how you structure a session, and They don't care what qualifications you have.
They do not care if you learned your training program from a 500-year-old monastery in Tibet.
All they care about is how YOU can help THEM.
The most overlooked page ever.
Without a contact page, you may as well not have a website.
Not only will a verified address help you rank better on Google.
But without a contact page, most customers will not get in contact with you.
Unlike the other pages, there is nothing fancy required here.
All you need is:
The physical address of the gym you are working out of
Your email address
Your phone number
Just a quick note about verification, to get correctly verified by Google, you need to be able to receive mail.
Google sends out a postcard with a code on it.
This is why you need to use a physical address for either your business, work, or your home.
If you have a good relationship with the gym you are working out of, then placing the address there is really useful.
However, you might need to use your home address instead.
This has its upsides and downsides.
The upside is that it is your property so easy to verify (no chasing up your gym to see if they have received your postcard).
The downside is that on Google, your business will show as your house.
In our experience, this leads to a lot of people who live locally near your house, contacting you for personal training.
This is not a problem if you live near the gym, or if you do not mind training them at your house or theirs.
But very annoying if you live far away from your work.
If you are online coaching, then just use your home address.
Legal (terms & conditions)
This page is particularly important, as it can stop you from running into legal issues.
Now, the page does not need to be that visible.
You want it to be accessible from the site map at the bottom of the page.
This is the section where you place any terms and conditions for programs you offer and packages you sell.
That form that you get clients to sign when they begin training with you?
That goes into your legal section.
You also need something protecting you from being sued if someone follows your advice and breaks their leg.
To be clear, if you give out terrible advice, then there is little that a legal section can do to protect you.
Always give good advice.
But there will be people (idiots) who follow your good advice badly.
You need to protect yourself from that.
You can cover yourself even better by not giving out advice that is outside your area of expertise.
If you have not got a qualification in nutrition, then do not give specific nutritional advice.
You can say, "eat more protein," you can't say, "eat more protein to cure your cancer." Get the idea, right?
This is different from the legal section, but in many ways, it is more important. Okay, maybe not more important.
But it is more likely to be used.
Your privacy policy deals with any issues that can come while people use your website.
Whenever you click on a website, you will be told that the website uses cookies, you may also get a message about GDPR (which covers data protection in the EU).
You also need this information within your privacy policy, telling people that you will not use their data to infringe upon their privacy.
Nor will you sell their data to third parties.
If you have a system for collecting emails, and you really should, then you need to explain that here.
You should also mention if you have Google Analytics installed.
Even though you realize that the information from Google Analytics is not that useful for spying on people, it is still important to say that you will not.
If this all sounds a bit complicated, then don't worry!
Some websites can create templates for your website, which means that you just need to change your name and specific details.
TermsFeed is a good website for this
(link) https://www.termsfeed.com/
Alternatively, you can hire someone on Upwork or Fiverr to do it for you.
Just ensure that they have fantastic reviews and a lot of work experience in this field.
This section is crucial if you plan on having affiliate links on your website.
If you sign up with Amazon affiliate, then they will want you to place a legal disclaimer that explains what you are doing.
This is important since without it, Amazon will shut down your account.
The same thing goes with most affiliate websites.
You could theoretically place the disclaimer on the privacy policy page, but we think that a separate page is a better option as it keeps things separate and makes everything more transparent.
Again, use a website such as TermsFeed to get all the legal terms correct.
Whether you use a full-on testimonials page or sprinkle testimonials around your website is up to you.
If you only have a few, then a testimonials page can do more harm than good.
However, if you have a huge collection of testimonials, dedicating a full page on your website to them is a great idea.
Do not post all of them; just post the best ones.
Try to mix it up a bit too.
Get some video testimonials, get some short ones, some long ones, maybe even some audio?
Take great photos, double-check the spelling, and make sure that your client is happy with their testimonial once you put it up on your site.
This is especially important, as you don't want to lose a client over this!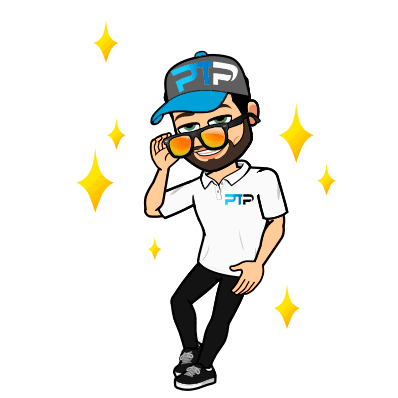 Running a course is a fantastic way to earn an income, here is a quick guide to the best course creation software out there.
The last thing we thought we would mention is course creation software.
We will be going into a lot more detail on them later on in this course, but for right now, it might be an idea for you to take a quick look.
Online courses are a fantastic way for personal trainers and online coaches to make a lot of money.
They are also an excellent way to help people that you wouldn't be able to help in person thanks to the location.
There are three excellent course-creation sites out there.
Here they are: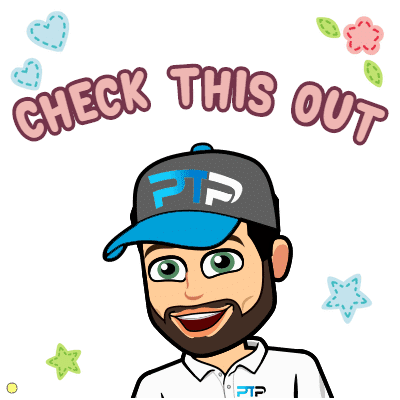 If you enjoyed this article, then why not check out the rest of this series?
Also, do not forget to check out our previous article on beautifully designed personal training websites.
You can use them for inspiration, and they can help you to create a better website of your own.
At the end of this course, you should feel confident enough to declare, "my personal trainer website is good enough to dominate my local area and expand from there."