In this chapter, I'm going to show you how to put all you've learned about personal training into practice.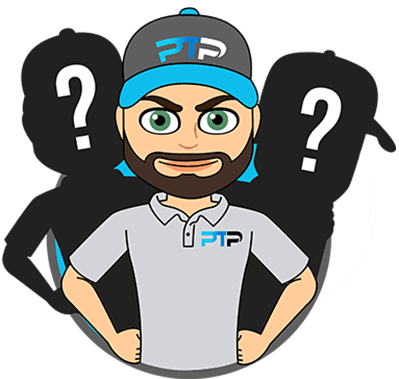 Let's delve right into it!
Congratulations!
You've passed your exam and now you are a certified personal trainer.
How awesome is that? It's time to start your career in the fitness world, to make your mark and more importantly, to help people transform their lives.
But wait… you have the head knowledge, right?
But do you have the practical experience?
Well, no you don't because that's not something that any certification covers.
And while it's all good and well to say you will learn as you go along, isn't it better to put some time aside and learn the ropes before looking for your first job? I think it is.
In this section of the guide, I want to take you through a few practical things that you should be considering to help you get up to speed, ready to start looking for your first placement in the world of fitness.
This can give a head start over personal trainers just starting their careers.
Why?
Well, many just jump straight in, start looking for a job and often end up taking the first thing that comes their way.
And in most cases, those jobs aren't the best out there.
Many gyms and other fitness institutions will put you to the test before they hire you.
Show them you know what you are doing and they are going to pick you over a competitor who hasn't practiced their theoretical knowledge yet, that's for sure.
So it's time to put your newly acquired knowledge to good use.
And you do that by finding someone to train and practice on.
Practice makes perfect, but on who?
I know what you're thinking.
You are wondering just how you can go about practicing on people so that you can gain some experience as a rookie personal trainer.
Well, it's not that difficult.
And in this section, I am going to give you a few pointers on how you can hone your personal training skills so when you do access your first paying customer, you will know exactly what you need to do.
Before I start, I just want to make something clear.
Now I know that starting out is going to be hard on your nerves.
And being nervous is a good thing because it helps keep us on our toes.
The thing is, you can be nervous and you can still promote confidence.
That confidence, or lack of it, will be picked up by whoever you are training.
Now confidence is a strange thing. Some of us have it in bucket loads while others struggle.
Even if you have to fake it till you make it, try to be as confident as possible, even in your practice sessions as you work your way through helping someone.
But where's the best place to start?
Who can be your first "client" so to speak?
Well, here are a few ideas.
Keep it close. Start with family and friends
Ok, well the most obvious place to start when it comes to practicing as a personal trainer is with close friends and family.
In reality, this is a captive audience and perhaps the best way to ease yourself in.
Your family and friends won't worry too much if you make a mistake either.
And it's important to apply all the technical knowledge you have learned from your certification.
So once you have a volunteer, start as you would with any regular client.
Arrange to have an initial meeting with them where you conduct their first assessment.
Do this in a way that is professional and with purpose.
Exclusive PTP CPT Offers



Gold Standard Cert

Most Popular Cert

Best Study Materials

A Good Option

A Good Option

Best CPT for you?

Even though you know them, pretend that you don't.
Do everything as you learned during your studies.
That means:
Completing a physical activity readiness questionnaire,
Signing liability waivers,
Discussing any health challenges they might have
Determining their goals

Don't forget, you can also ask other critical questions that will give you all the information you need to draw up the correct training program for each individual.
Questions like these below are all great examples of ways to find out even more information a client forgot to give in their questionnaire for example.
Do you have a pre-existing health condition?
What do you hope to get out of training at the gym over the short-term and long-term?
Do they get enough sleep at night?
What's their food intake during a typical day?
What's their day job?

Make sure you download the relevant chapter resources which are the Client Information, PAR-Q Form, Weight/Measurement Tracking Chart, and the Waiver & Release of Liability Form.
Designing their exercise program
Once you have all the forms filled in and all the other details you need, you've come to where you put all that knowledge you've gained from your certification into practice.
That's because it's time to design a specific training program for each member of your family or your friends that you are testing your skills on.
Now that can be a little daunting, but you would have done so during your certification and it's ok to make mistakes so don't let that put you off.
If you are struggling, however, and need some guidance, well this is an excellent resource for sample exercise programs covering a range of fitness goals.
Once you have all the information you need, it's time to get onto the workout assessment.
Again, that's going to cover everything you were taught during your studies such as:
All measurements including their body fat percentage
A test of their level of fitness through a quick cardiovascular workout like a mile walk or a step-test.
Flexibility measurements
Strength assessment
But you know all this, right?
Sure you do, just follow through all the way and conduct all your tests as if your friend or family member was a paying client.
Once you have completed this initial assessment, ask for feedback on how they felt it went, areas you can improve and anything else they may have liked or not enjoyed.
Then go and draw up an actual workout program for them!
Do this with a few friends or family members to help yourself get into a groove and fine-tune the process.
But what about actual exercise?
Taking a client through the exercise program that you have drawn up for them is also a critical part of learning as a personal trainer.
You've only done it in theory before this point.
So how can you get experience with this aspect of personal training? Well, other than taking one of your family or friends to the gym to practice on, there is an even easier way.
And that's to practice on yourself.
So that means instead of going through your normal workout, approach it from a completely different angle.
Imagine that you are the client and use the phrases that you will say, the triggers that you should focus on as well as teaching the correct form for each exercise.
It might be a little strange at first but it is an easy way to hone your skills, particularly in giving the correct instructions for each exercise.
If you use someone you know, don't forget to get them to fill in a client feedback form.
It's the perfect way for them to be honest and show you areas where you have excelled or where you can improve.
This isn't always easy for someone to do face-to-face because they simply don't want to let you down and they might not want to give you constructive criticism in a one-on-one situation.
A form or questionnaire makes it a little easier in this regard especially when you tell them that their honesty can help you improve as a personal trainer.
Client Feedback Form for family members/friends: In the chapter resources, you will find a link to the Client Feedback Form you can use.
Assignment – Training Self Reflection
You must handle working with a friend or family member as a mock client, so take it pretty seriously.
You can learn lots from an exercise such as this and it is invaluable as a tool before you land your first job and take on paying clients.
Remember, for the most part, new personal trainers will in all probability start out working in a large commercial gym.
And it's a good place to learn the ropes, especially as clients are often sent your way.
But you want to make sure you are prepared and while you have the theoretical knowledge thanks to your certification, getting the practical knowledge and putting all that theory in place can be a little daunting at first.
That's why honing your skills beforehand is a good idea.
So onto this assignment then.
There are no right and wrong answers here. What I want you to do is to take the time for a little self-reflection.
In particular, you need to look back on your training sessions with friends and family and digest how they went, how you performed and how you can improve.
To do that, you need to set aside 30 minutes and answer a few questions which you will find in the resources for this course in the form of an assignment handout called Assignment: Training Self Reflection.
Don't just gloss over this.
Exclusive PTP CPT Offers



Gold Standard Cert

Most Popular Cert

Best Study Materials

A Good Option

A Good Option

Best CPT for you?

Self-assessment is the perfect way to reflect on things.
You will know where things went well and where you can improve, so by doing this assignment, you can identify those areas that you need to work on to become a better personal trainer.
And the best thing is it's not something you are identifying in a working situation in real life.
In fact, you are bettering yourself even before you land your first job. Now that's forward-thinking.
Other ways to learn the ropes
So after practicing your new-found skills on friends and family members, what are some other ways that you can learn the ropes and get some much-needed experience? Here are a few ideas for you.
Mentoring and job shadowing
After you have taken the time to practice and hone your skills on a family member, it's time to try to find a mentor and do a little job shadowing.
You could even job shadow someone before you have passed your certification.
It's a great way to get practical experience and knowledge as well as making yourself known at the local gym.
If you can set up an opportunity like this, you really can learn so much.
It's invaluable.
But where do you start?
How can you find the perfect mentor?
Start by getting involved at your local gym by offering to volunteer.
Explain to the owner that you are a certified personal trainer but that you feel the need to gain some experience.
And while you might not get the chance to work with a client by yourself, you can ask if you could job shadow one of the personal trainers to see how they go about their daily activities.
From there, build up a relationship with them and ask if they could be your mentor.
You can learn so much working with an excellent personal trainer.
If it's a gig that you can land, you are setting yourself up nicely.
Some gyms even offer mentorship programs so take the time to look around even if you don't hit the jackpot straight away.
If you don't manage to find a job shadow or mentorship straight away, don't give up trying.
Someone will help you out at some point.
And as you gain even more experience, it's time to expand and work with even more people.
Even if you've not managed to find a decent opportunity to job shadow, there is a way that you can work with a variety of different people to improve your skills even more – volunteer in your community.
Here are a few places you could try.
The most obvious places to start are at the local recreation center, particularly those that have a workout area or even a YMCA.
While you are unlikely to conduct a client assessment at the local fun run, it's a great place for you to offer your services.
For example, helping runners to warm-up correctly before they hit the road.
But it's more than that though because you are getting your name out there and networking effectively.
That's something we will cover in far more detail later on in the course.
Corporate health and wellness days
Contact the big corporations in your area and find out when they have their health and wellness days planned.
It's something that all of them will run at least once per year.
This is a brilliant opportunity to meet with a whole range of people and interact with them.
Perhaps you can offer a short fitness assessment or hold a quick exercise class showing the correct form for exercises.
You could even hold posture assessments, perfect for office workers.
There are many ways you can handle this but again, not only does it mean you meet and greet and deal with the public, but it can also be a networking opportunity.
Networking is an important part of getting your name out there, especially when you are just starting out.
Even if you are struggling to find people to train and practice your skills on, continue to try to find ways to network, meet more people, and ultimately, you could open doors for yourself down the line.
Local faith-based organizations
Why don't you approach your local faith-based organizations and offer to hold fitness classes once a week?
Again, this a great opportunity to work with a variety of people of varying ages and improve your interpersonal skills as well as helping them with various exercises.
Remember to keep things simple, particularly if working with senior citizens.
Conclusion and assignments
Head knowledge is one thing but if you want to succeed when starting out as a personal trainer, getting in some practice working with clients, carrying out health and fitness assessments and then drawing up a unique fitness program for them is a must.
I am sure, however, that some of the ideas that we have looked through can certainly help you get the necessary experience.
And when that first client books their first appointment with you, you can guide them through it with confidence.
Of course, while gaining experience at community organizations, corporates, sporting events or even just using your friends and family to learn, mentorship or a period of job shadowing should be your ultimate goal.
Don't forget to take the chapter takeaway quiz to make sure you have a good grasp of everything covered here.
Assignment: Reaching Out And Being Persistent
Before we get into the next chapter, which is all about trying to land that first job, I think it's a good exercise to try to look for ways to build your experience.
And while we have covered devising running an assessment and then devising a personal training program for family and friends, there are many other ways that you can do this, as I explained through the chapter.
For this assignment, I want to focus on something else that you can do.
And that's contacting a local gym, recreation center or any other organization where you could offer your services as a volunteer and gain experience at the same time.
Don't worry, I will guide you through the process and hopefully, you can find somewhere where you can help out and learn at the same time.
It's something to put on your resume and that's a good thing for young personal trainers with little experience.
So what's first?
Start by drawing up a list of all the local gyms, recreation centers, senior villages, holiday resorts and sports centers in your area.
Once you have identified this list, you need to do a little detective work and identify the relevant contact people who you can approach to ask them if you can volunteer your services. For example, in the case of the local gym, you are going to need to approach the gym manager. For a recreation center, it's going to be the person who runs it overall.
These contact details should ideally include both phone numbers and email addresses. This is probably not going to be something you can achieve overnight but don't worry, take your time and build your list.
Once you have these details, attempt to contact each of the organizations that you have identified to offer your services. In the course resources for this chapter, you can find an example of the email you can send as an initial contact as well as a follow-up email. The file is called Contact Emailer for Volunteering.
Also in the course resources for this chapter, you will find a contact form where you can record all the details of the gyms you have contacted along with the relevant contacts phone numbers or email addresses. The file is called Contact List.
All of the resources you need are in the download section below.
Course Resources – Chapter 3 – Assignment Training Self Reflection
Course Resources – Chapter 3 – Client Feedback Sheet
Course Resources – Chapter 3 – Client Information Questionnaire
Course Resources – Chapter 3 – Contact Emailer for Volunteering
Course Resources – Chapter 3 – Contact List
Course Resources – Chapter 3 – Email Examples
Course Resources – Chapter 3 – Waiver & Release Of Liability
Course Resources – Chapter 3 – Weight & Measurement Tracking Chart
Course Resources – Chapter 3 – PARQ Form