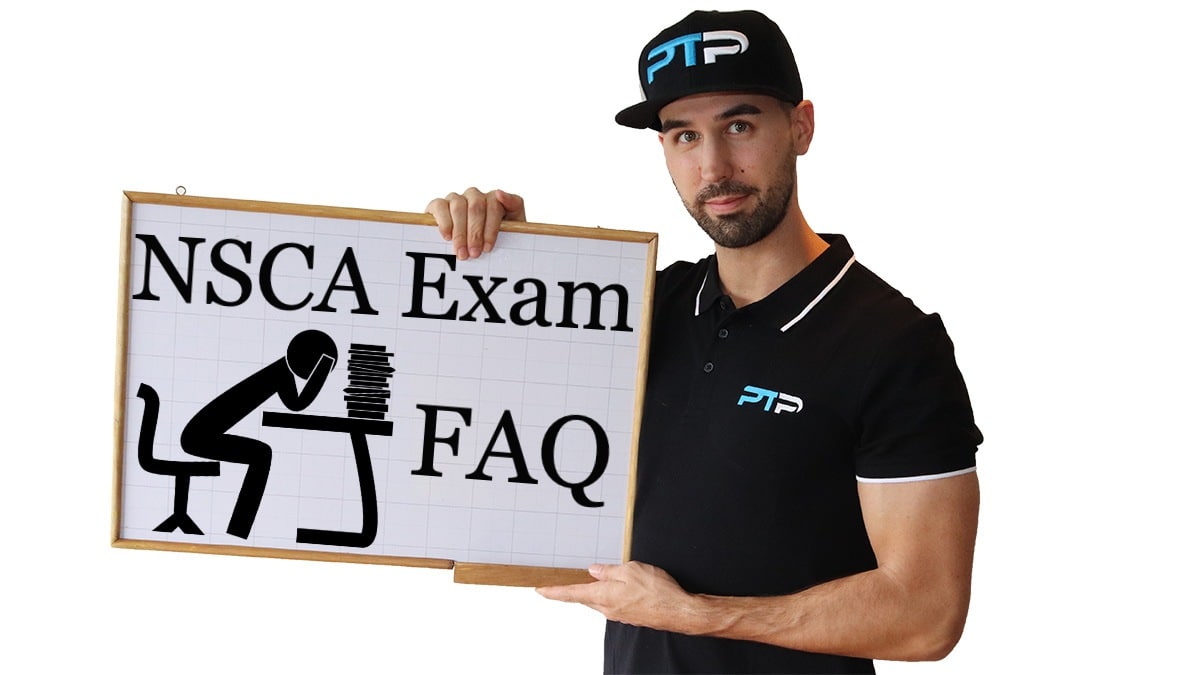 If you looking for a complete breakdown of the National Strength and Conditioning Association (NSCA) Personal Trainer certification, you've come to the right place! Also, make sure to check out my free NSCA study guide/practice test here or check out the premium NSCA study materials from Trainer Academy to cut your study time in half and receive an exam pass guarantee. Check out my review on Trainer Academy here.
Get the NSCA exam cheat sheet for free here. Courtesy of Trainer Academy.
In this blog post, we are going to take an in-depth look into all the information you could ever need when it comes to this certification which is one of the most popular all over the world. It's even available in Italian, Chinese, Spanish, Korean and Japanese!
Subjects that will be covered include a breakdown of the certification exam, a look into how difficult the exam actually is, a comparison between practice tests and the real thing as well as the current pass rate for the exam.
That's not all though.
We will also take a look at a range of other important questions pertaining to the exam. Things like exam venues, prerequisites for the exam, how long certification is valid for and costs are just a few of the things covered in this comprehensive post.
I highly recommend that you take the quiz to find out which personal training certification is the right one for you.
The menu at the top of this page will answer any question related to personal training that you have. If you have any questions, don't hesitate to leave me a comment here (I'll respond within 24 hours). Also, visit the home page for the most recent and popular articles.
But now, let's turn our focus to the CPT certification from NSCA.
NSCA CPT Exam FAQ in Video Form
Audio Version: For Those Of You On the Go

The first thing we need to look at when it comes to the CPT exam from NSCA is to see exactly how it is broken down.
And the facts are as follows:
The exam consists of 155 questions. Of these, 140 are scored and 15 are non-scoring
The exam is split into four domains
You have three hours to complete the exams
Now you probably asking what are non-scored questions?
Basically, they are questions that the NSCA are considering for future exams and they are effectively in a testing phase, that's why you are not scored on them.
Exam domains
Ok, so let's take a little more of an in-depth look at the exam domains. They appear as follows in the certification test.
Client consultation and fitness assessment
Program planning
Exercise techniques
Issues around legal, safety and emergency procedures
Client consultation and fitness assessment (25% of the certification exam)
As you can see, a quarter of your exam will focus on the client consultation and fitness assessment module. So you need to know your stuff in this area, that's for sure!
And what exactly will it focus on?
Well, concepts like the first interview with the client, doing a health appraisal, getting a comprehensive medical history, a basic overview of their fitness as well as an idea of their nutritional intake all fall into this category.
Exclusive PTP CPT Offers



Gold Standard Cert

Most Popular Cert

Best Study Materials

A Good Option

A Good Option

Best CPT for you?

The exam has 32 questions from this section.
Program planning (31% of the certification exam)
Almost a third of your certification exam take in the program planning module. So yeah, it's a pretty important module, that's for sure.
And what does it involve?
Well, the concepts you need to understand from the program planning module are designing a program for a client, setting a client's goals, how to adapt training in certain situations and dealing with special population groups (those who might have diabetes, or perhaps are obese, for example).
The exam has 45 questions from this section.
Exercise techniques (31% of the certification exam)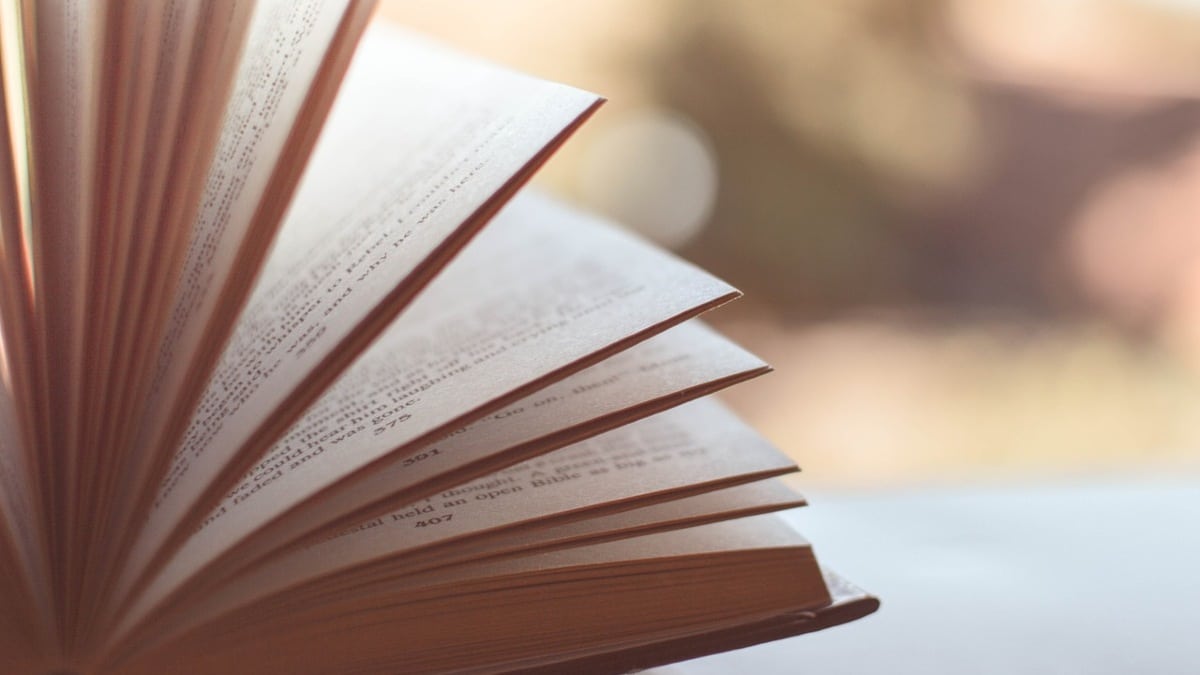 Another massive module in terms of what it contributes to the exam, exercise techniques takes in almost a third of the questions that you will have to answer.
And what will they cover?
Well, these subjects from the module are important: exercises including the following categories, free-weights, machine resistance, flexibility, calisthenics, bodyweight, performance-related and cardiovascular. It also includes alternative training techniques and activities.
The exam has 43 questions from this section.
Issues around legal, safety and emergency procedures (13% of the certification exam)
The last module, which deals with legal and safety issues as well as emergency procedures accounts for the smallest part of the certification exam.
But that doesn't mean its less important of course!
It covers subjects such as safety and legal issues, how to respond in an emergency as well as ethical considerations.
The exam has 20 questions from this section.
And there you have it, that's pretty comprehensive and all you need to know when needing to breakdown the NSCA CPT exam in its module form.
NSCA test difficulty: How hard is the NSCA CPT exam?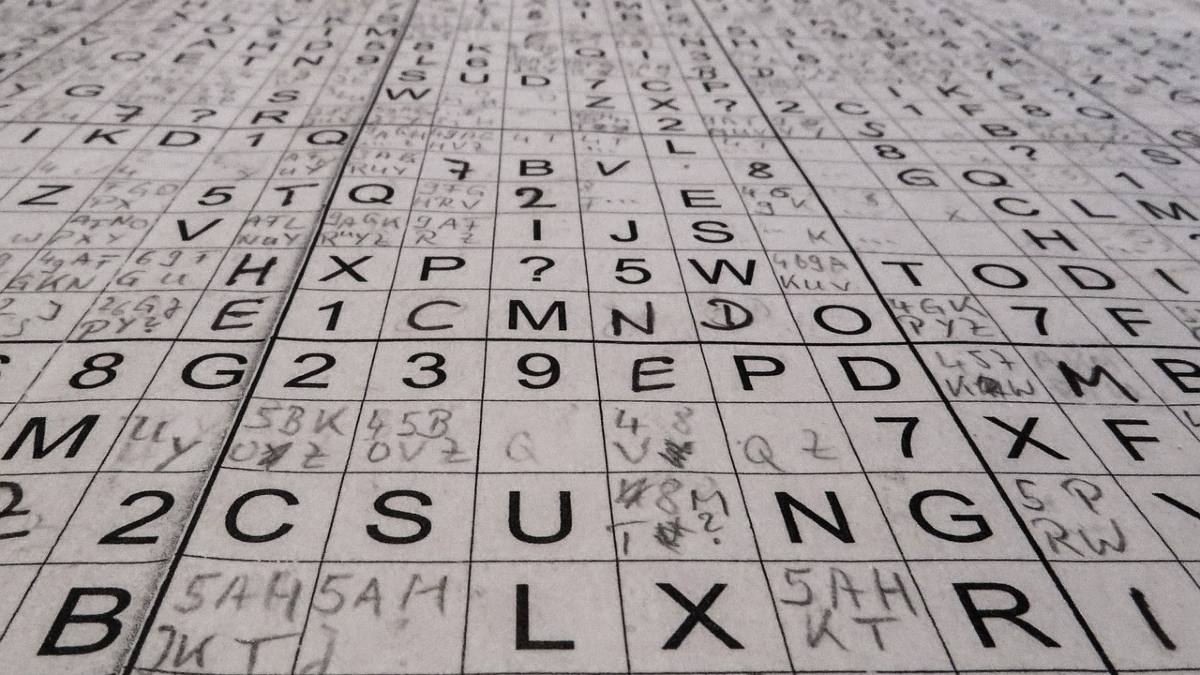 It's a question I get asked all the time and for just about every type of certification offered by a range of different organizations.
And my first bit of advice is, even if you have a background in the fitness world, you not just going to be able to wing it, fly by the seat of your pants and pass the NSCA CPT certification exam.
Ok, some people might be able to but it's not worth it trying to find out if you are one of them.
As with every personal trainer certification offered by the full range of organizations, the NSCA CPT exam is pretty tough. And that means you need to know your stuff, inside and out!
Exclusive PTP CPT Offers



Gold Standard Cert

Most Popular Cert

Best Study Materials

A Good Option

A Good Option

Best CPT for you?

We have already given you a substantial breakdown in terms of the modules you will be tested on, what they involve and their weight towards your final marks. When taking the certification exam, you need to make sure that you are as prepared as you can be.
And that means taking the time out to study everything, using study aids including guides and flashcards and taking as many practice tests as possible. Rest assured, if you are struggling to pass the practice test, the exam certainly won't be any different.
These tests are also a great way to find out where you are strong (less studying there) and where you are weak. That, in turn, allows you to focus on improving the areas that are bringing your marks down.
If you got an answer wrong, it's also wise to go back to your study materials to find out why you are wrong and what the right answer is and why.
So in a nutshell, it's a tough exam, that's for sure. And that means your preparation is key. That's why I recommend Trainer Academies NSCA Study materials as they offer an exam pass guarantee or your money back.
Ok, so now that you know that the NSCA CPT certification exam is certainly no bed of roses and that you are going to need to put the hard work in to pass it, let me just reinforce that fact for you.
And I will do that by looking at the pass rate for the exam.
In 2018, NSCA says 77% of the candidates taking the exam, passed. Now you probably saying that's good right? Well, 77% is a pretty high percentage but let's break it down a little more.
If you took four people who wrote the exam, one of them FAILED! In other words, there is a 23% chance of failure. That's pretty significant and again, show the exam is not easy.
NSCA practice test vs real test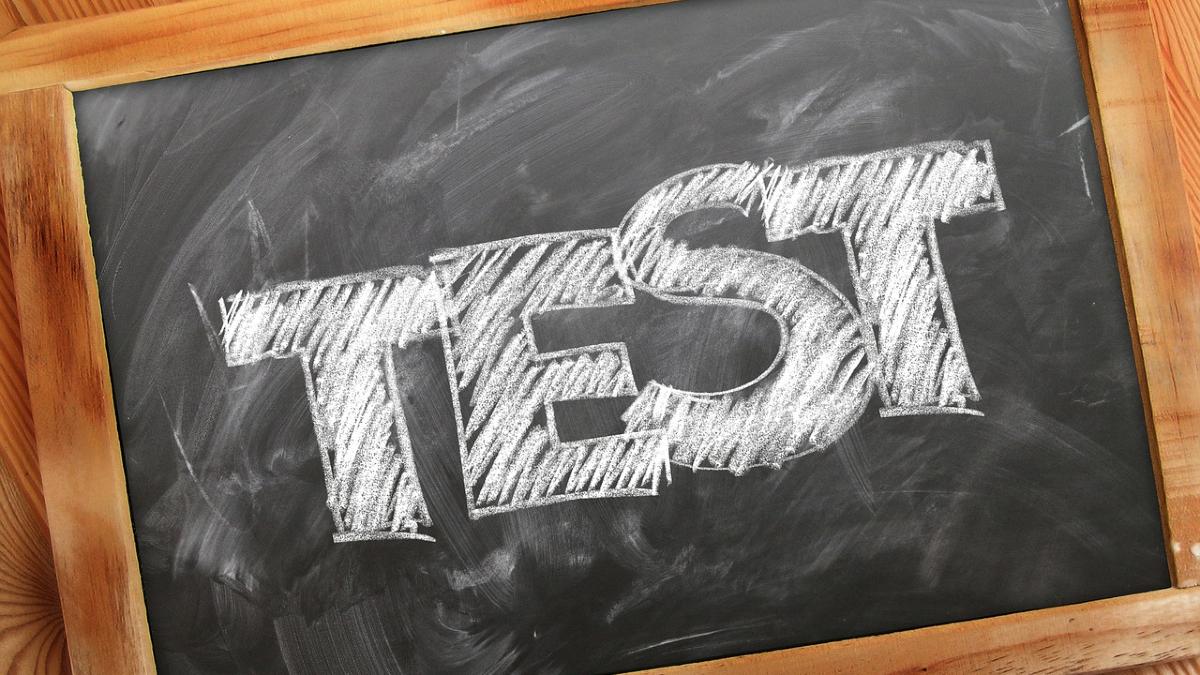 Ok, let's get onto the next important question. And that's how does the practice test relate in difficulty and concepts covered to the real test.
Let's start by saying that the practice tests provided by the NSCA are a great place for you to judge your overall knowledge and exam readiness. As I stated earlier, if you cannot pass these, then you certainly are not ready for the exam. I first suggest checking out my free NSCA practice test here.
There are lots of other practice tests available online for free and yes, they are good to go through but aren't devised by the NSCA. If you are going to do other tests, make sure that they have fully explained answers that you can cross-reference with your course material.
You don't want to be misled and then when it comes to the real exam, have incorrect information that you actually think is right.
Another thing to note, and its a reason why you should do as many practice tests on NSCA itself, is that the exam is constantly changing. Remember those 15 non-scoring questions we talked about earlier? Well, those will in all probability be used as scoring questions in later exams and for the moment, are just being evaluated. The most accurate NSCA practice tests can be found over at Trainer Academy. If you can pass their practice exams, you should have no problem passing the real thing.
Now let's take a look at some of the other questions I frequently get asked about the NSCA exam.
If you have any more that are not covered here, why not drop us a comment below and we can try to help you out as best we can.
NSCA CPT exam conclusion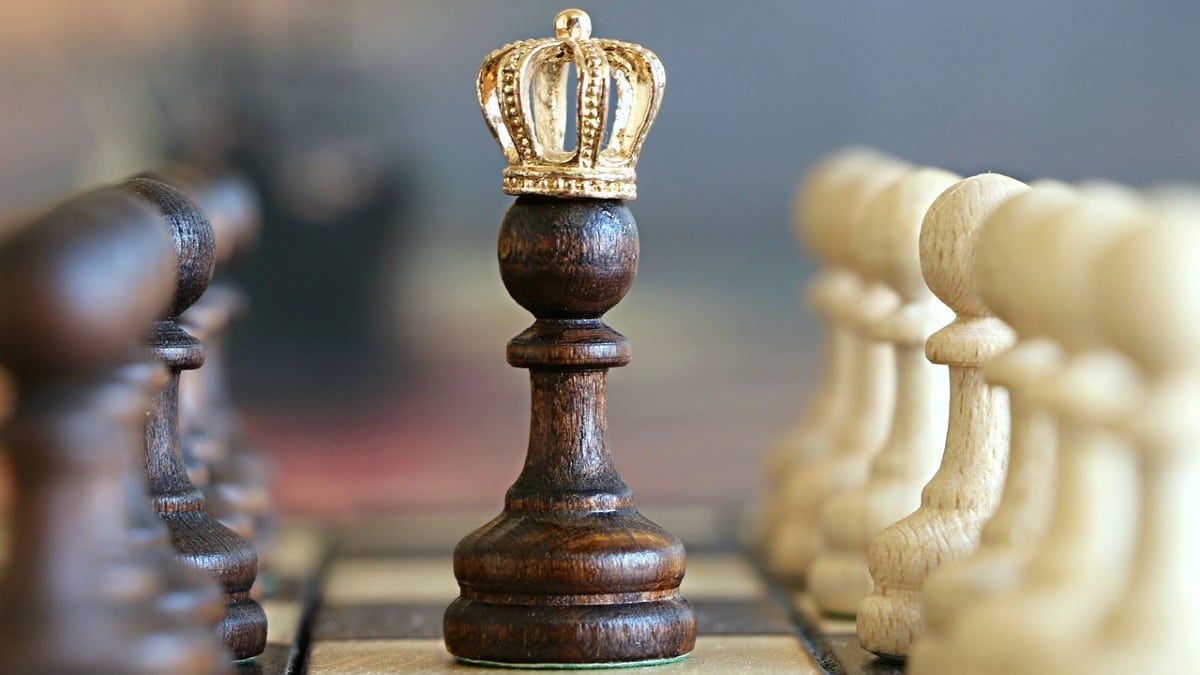 Before we jump into the conclusion, I highly suggest checking out my free NSCA practice test and study guide here. If you want 100% premium study materials and in exam pass guarantee, Trainer Academy are the materials you go for.
There is no doubt about it if you looking for a CPT certification that you can use all over the world, the one offered by the NSCA is right up there with the best of them. Over and above that, they are one of the most reputable certification organizations in the fitness industry.
And because they are at the top of the fitness certification game, as we have already pointed out, the exam is pretty darn tough! So that means you need to know what's going on if you want to be one of that 54% of people who pass it at the first time of trying.
One of the advantages of NSCA is the fact that you only need to be recertified once every three years. All of NSCA's competitors are once every two years. A disadvantage comes in the study aids provided by NSCA. With the course, you only get 200 practice questions. If you want practice exams, you going to have to pay extra.
And if you are still not that sure as to which personal trainer certification is best for you, why not try out our quick quiz. That will help to point you in the right direction and is a good way for you to identify which course you should be aiming for.
All-in-all, I think you will agree that we have comprehensively covered just about any question that you might have about the CPT certification offered by the NSCA, from exams formats and modules, how to register, retesting and everything in between.
If you have any more questions that are not covered here, why not drop me a comment below and I can get back to you as soon as possible.
For more information on NSCA, why not hop over to their website.
Thanks for reading and good luck with your certification!