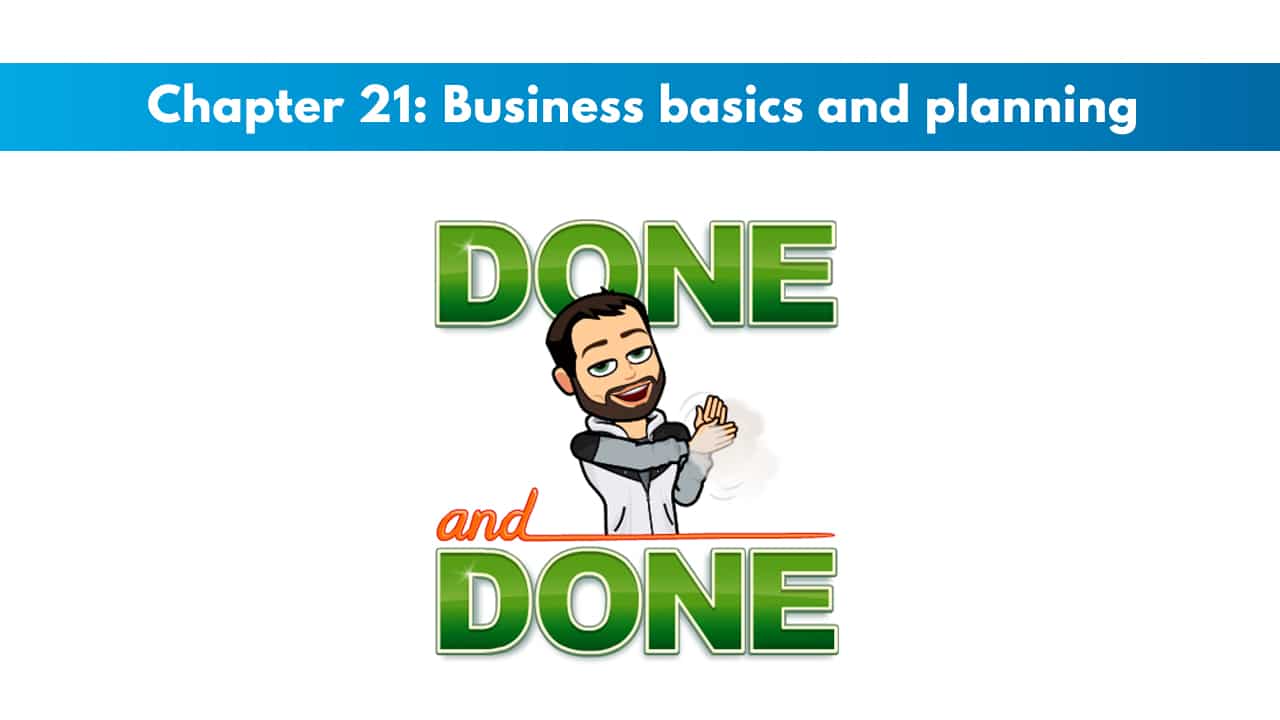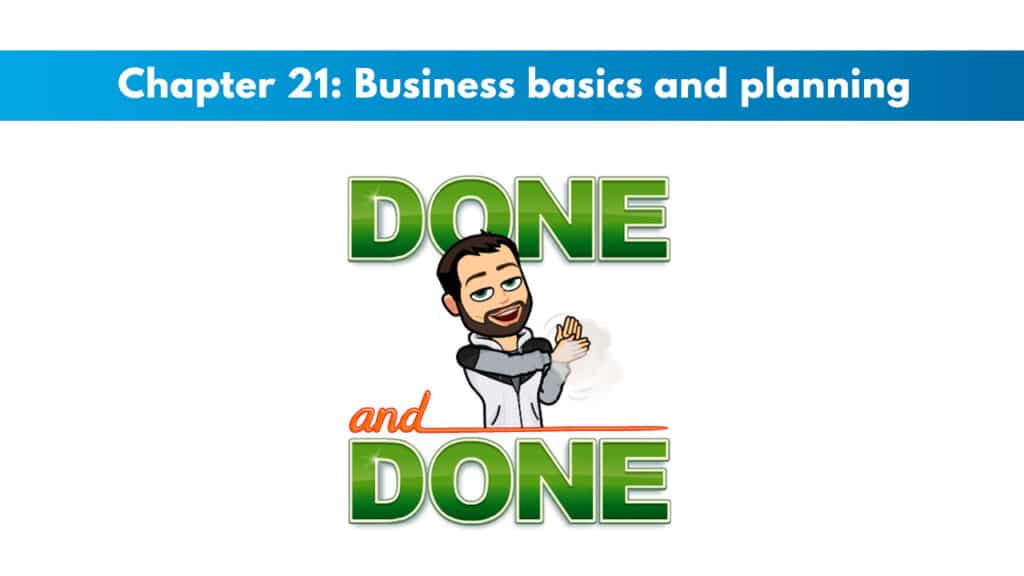 Get your copy of the ACSM CPT exam cheat sheet. It helps immensely for studying for the exam.
Make sure to check out Trainer Academy for premium ACSM CPT study materials. They will reduce study time by 50% and have an exam pass guarantee. Read my full review on them here. You can save $100 on their MVP study system with the code: PTPSUB
Chapter Objectives:
Discover how you should sell and market your services for training possible clients.
Find out how you might price your sessions.
Discover how you can maintain the professional standards that protect your business reputation.
The Personal Trainer's Position
Personal trainers can work in many different settings.
We also have various modes of compensation in fitness center settings.
Business Concepts
Training success as a business depends a lot on the factors that affect many other service industries. Long term viability relies greatly on the trainer's ability to establish and keep repeat business.
Pricing Concepts
The following questions need to be answered:
Who are your buyers? Is the buyer using your service, or is their spouse, some significant other, or another person?
How does your buyer decide on the value of what you offer? Is this based upon the effectiveness of your service, the location, the convenience of scheduling, the qualifications of the staff, the capabilities for motivation, the convenience of your processing of credit cards, the prices that your competitor has, or any combination of these?
What are your objectives for your business when setting the prices? Do you want max profits or max market share?
Who is your competition? What do they offer? What are the prices they use, and who are their customers? Will you directly compete with these trainers, or do they target another clientele?
Is the competitive environment a primary determinant in setting prices? Would you put them differently if there wasn't competition? How different would it be?
Who is the main leader in establishing the customer's perception of value? Do you do it, or does the competition? What is done to your pricing strategy and flexibility?
Managing a Personal training Department
A personal trainer might be asked to manage the training department if they are in a commercial fitness setting, a corporate wellness setting, or even a nonprofit community recreational center. This would add more in terms of organization and managing time.
Hiring Personal Trainers
These are the steps for hiring personal trainers:
Carefully review the resume for their educational background, the certifications they hold, their credentials, the training experience and the type of clientele they have rained, and the innovations they have in their training programs.
Exclusive PTP CPT Offers



Gold Standard Cert

Most Popular Cert

Best Study Materials

A Good Option

A Good Option

Best CPT for you?

Applicants are wanted to bring copies of their fitness and CPR certifications.
The trainer that is managing needs to make a list of standard questions for asking applicants.
The trainer should ensure the people are available and their schedules work with the center.
There should be a form of a practical or hands-on component for the interview. They should show the right technique for exercises and the proper ways for spotting.
Setting Training standards
Some guidelines for setting the department's service standards:
Personal trainers must give their clients their undivided attention during their sessions.
The trainer should start the sessions on time and end them on time for the client's respect.
There needs to be a standard dress code or uniform that the trainer uses.
The trainer needs to keep the written forms of the workouts done with the clients and any measurements, tests, and tracking for performances.
There should be a client confidentially policy in place.
Honesty and scope of practice standards need to be emphasized.
Trainers should keep current certifications in check and valid.
Training and Empowering Personal Trainers
Trainers are encouraged to read, learn, and stay current with the standards and trends that are in the industry. It is a good idea to subscribe to trade journals and other publications to keep up with the trends.
Managers should empower the trainers to share training program ideas in their meetings, help plan and implement new training program approaches like small group training or sports training, and share their ideas to increase clients and sales.
Fitness Management
Some practical guidelines for fitness management:
Setting schedules for the available times of training and managing responsibilities.
Use a time management system to keep yourself organized.
Training exercise specialists and trainers to follow certain procedures that simplify their workload.
Handle issues with personnel and problems that arise promptly.
Train staff in the processes of providing quality customer service.
Explain tasks to other staff and delegate tasks to those who can do them on time.
Take time to lead people by example. Both members and the fitness staff.
Starting a Business
Sole Proprietorship
A sole proprietorship has one person owning the business. This is the simplest and the least expensive business model and usually only requires a license from the state or city where you are located.
Personal income tax is paid on the earnings of the business. The two drawbacks here are the capital expense for starting the business and the personal liability you assume for incurred debt.
Exclusive PTP CPT Offers



Gold Standard Cert

Most Popular Cert

Best Study Materials

A Good Option

A Good Option

Best CPT for you?

Independent Contractor
Independent contractors give some services to people or their businesses. A lot of personal trainers do this for fitness and other health facilities.
The client here will pay the facility for the services and the facility will then pay the trainer.
These trainers will often work in many locations, set a schedule they like, pay each session at a time, and have some form of control over the format of the sessions and their fees.
Partnership
A business partnership is made by 2 or more people and is either formed with an informal agreement or some form of a formal written contract that they file with the state or local government.
These are subject to personal income tax based on each person's shares of ownership.
These partnerships allow for pooled financial talents and resources.
Corporation
This formal business entity is subject to laws, regulations, and stockholder demands. A corporation is a legal entity separate from the owners and the management; thus, they are taxed that way. The profits paid are taxed individually.
S Corporation
The S corporation is a popular small business alternative that combines the advantages of sole proprietorship, partnerships, and corporations. The benefits are:
Limited risk and exposure for personal assets.
You aren't taxed double on salary and income from the business.
Freed for the partners for distributing dividends.
Limited Liability Company
This is flexible for small and medium businesses and is usually more advantageous than partnerships or S corporations.
Administration
Establishing a Budget
Market analyses make valuable information useful for making an annual operating budget. For the establishment of a budget, trainers need to consider the following:
Estimate the business expenses.
Find the right number of training hours for a realistic schedule.
Find a dollar charge per session that reaches your ideal income and covers expenses.
Management and Policies
To manage businesses effectively, trainers need to work from a plan for a business that includes the business vision, mission statement, business values, some description of business services, the choice of a model for the business, and the operational policies listing these:
Billing
Cancellation policy
Late arrival policy
Vacation policy
Payment methods
A check for insufficient funds
Marketing
A marketing niche is a group of clients with similar needs and goals.
The following are niche market ideas:
Client type
Training needs
Training location
The ways that your service can be marketed are:
Client referrals
Lead boxes
Advertising
Homeowner association and realtor alliances
Direct mail marketing
Community involvement
Reputation management
Promotional materials
Strategic alliances
Sales
Step 1: Making Contacts
Get your foot in the door with clients by being seen on the gym floor and greeting people nicely, and simply having a conversation.
Step 2: Building Rapport
Trainers need to build trust and have people believe they can help them accomplish their goals.
Step 3: Assessing the Need
The trainer must not talk ad listen to the client about their needs.
Step 4: The Tease
This is one way to build trust and show their value. The trainer will assist in some way while the person exercises, which will likely show that they know what they are talking about.
Step 5: Presenting a Winning Proposition
Ask for the sale by showing a solution to their problems through a program or ideas for one.
Step 6: "The Close"
The trainer needs to give yes and no questions so they can get firm answers.
Step 7: The Fall-Back
This is opening the back door. People who answer no to be future prospects will still be in the trainers' contact database and personal information so that one day they may become clients.
Step 8: Keep in Mind
Simply let the person keep you in mind as a good option for one day or for someone they know, and this may lead to increasing your clientele in the future.
Pricing
Some things you should do before choosing your pricing are: demographic studies, competitive analysis, consumer surveys, demand projections, financial considerations, focus group information, and consider the four E's: Education, Experience, Environment, and Expenses.
Business Planning
Budgets are needed for forecasting financial expectations and goals. They also provide accountability, track progress and projections for results, and allow justification and scrutiny.
It is optimal to enlist the guidance of legal and accounting professionals.
Professional Standards
The code of ethics of the ACSM registered and certified professionals are already established and this is what guides the ethical practice of their personal trainers.
The code is in chapter 1.