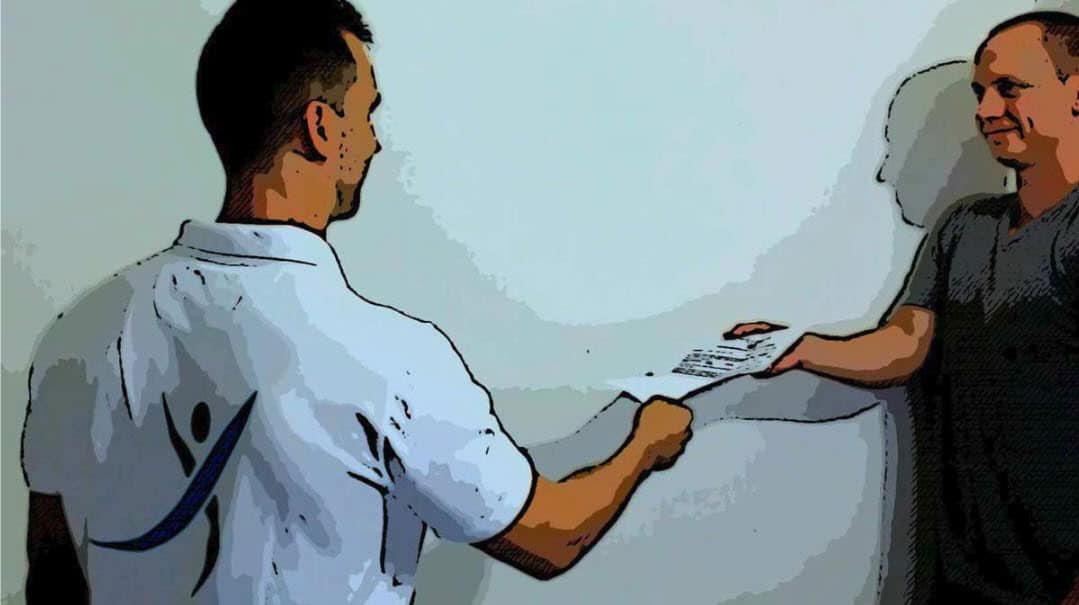 If you have recently become certified as a personal trainer is time to get out there and start looking for a job! One of the most crucial aspects of applying for a job and getting hired comes down to your resume. You have spent hours on end studying for and passing the test to get certified, so now it is time to put those skills and knowledge to good use. In this article I will be talking about the best personal trainer resume advice. No matter what profession you're in, you will most likely run into tough competition for receiving any job. Personal training is becoming a very popular and is an in demand profession. You want to stand out from the crowd when you apply for a personal training position. A great personal trainer resume will easily separate you from the piles of applications. There are three main things I will be discussing in this article and they are: making an excellent looking resume, what should be on your personal trainer resume and other factors that will determine whether you get the personal training position.
Things that should definitely be on your personal trainer resume!
Here is a list of things that definitely need to be on your brand new resume. Just like every other resume in the world, you need a few essential pieces of contact information such as your phone number, address, your name(duh), your e-mail address and any personal website that you may have regarding health and fitness. In regards to the e-mail I would suggest that you have a professional looking e-mail such as [email protected]  instead of your old and immature e-mail address that you have had for the last 15 years. I also highly recommend that you have a website. Nowadays they are extremely easy and cheap to make (I made this site using WordPress). All of this essential information should be in the header section of your resume. Let's jump into the bulk of the information that should be on your resume. One of the greatest tips I can give you is to keep your resume to one page. People do not like sifting through tons of resumes and anything that is stapled together just looks tacky. Only put the most important information on your resume and if you do that, you should be able to fit everything on one page.
Whatever your personal objective is
This part should be a few sentences at the most. These sentences should explain why you are exceptionally qualified to work as a personal fitness trainer. You need to show that you are passionate about what you do in the industry as a whole as well as the vision that you have for the personal training industry.
Any experience that is applicable
Having any applicable experience is a great start and is something that potential employers take very seriously. Most of the people that are reading this article have probably never worked as a personal trainer before, so you need to show whatever experience you have in the health and fitness industry. You should include any experiences coaching or playing sports. If you have helped family members or friends get in shape you should mention this, and possibly reference that person at the end of the resume
The certifications that you hold
In this section you need to list any relevant certifications that you have in the health and fitness industry. The primary thing you should list is whoever you got certified through, whether it is NASM, ACE, NSCA or any others. You should also include your CPR/AED certification as well as any other nutrition or group instructor certifications that you may have. Make sure to list everything health and fitness related!
Your level of education
This is very easy for you to fill out. I am guessing you have at least a high school diploma because you cannot get certified through any legitimate certifying agency without a high school diploma. If you went to college, that is also a bonus especially if you took any health or fitness related classes. If you went to school for exercise science (kinesiology) make sure to bold these sections. Also if you have attended any weekend workshops related to personal training or fitness, you should mention them here. Lastly if you have been interning at any health related agency such as a physical therapy office or for a sports team, you should mention that last.
Any special skills
This section does not need to be health and fitness related. This is just to show that you excel in other areas in your life besides fitness. For example if you really like programming, cooking, sports or basically anything else just list what you're good at. This lets your potential employer know that you are passionate about lots of things. This increases your potential as a personal trainer because you will most likely take your job seriously if it is one of your passions.
Your Best References
In this section you should try your hardest not to use friends or family members as references. The only exception to this rule would be if they are directly linked to health and fitness in some way or another. If you have ever coached a sport or helped coach this is a great way to get references. You could get references from other coaches or from parents of kids that you worked with. If you cannot manage to get a reference that is related to health and fitness, make sure you get the best previous employers, teachers or managers that can speak highly of you.
Make your Personal Trainer Resume Look Great!
Making your resume look good is a fine balance. You do not want your resume to be completely plain so that your potential employer just skipped right over it. You also do not want it to have too much flair, otherwise people might think you are a showoff. You need to start off with a simple but elegant looking template. I like using Microsoft Word for the resumes that I build. If you are using Word there are hundreds of different templates you can choose from as a starting point. Check out this link to check out some free templates. The next thing you should think about is what type of font style and size you want to use. People don't even know it, but they can be easily turned off by certain fonts. You want something that is neutral. I recommend choosing a font between 11 and 14 at the most. This all depends on how much information you have on your page. But like I said above make sure to keep all the information to one page Maximum!
Other factors that can determine whether you get the job
Besides a great resume there are some other factors that you need to consider that could determine whether or not you get the job. The two most important traits that potential employers are looking for are sincerity and excellent social skills. You need to make sure that you are yourself during the interview. Your potential employer is most likely looking to see if you have the social skills that are necessary for a job as a personal trainer. This is something that cannot easily be taught to someone but with practice can definitely be improved. You will be working with clients all day so building a strong relationship with them is extremely important in this industry.
Another factor that is extremely important is the "do you practice what you preach" factor. Do you live a healthy lifestyle? As a personal trainer you will be setting an example of how to eat healthy and exercise in order to maintain the lifestyle that you recommend to your clients. If you do not live the lifestyle that you are asking your clients to live, it will be hard for them to look up to you and trust you. You need to take lead and show your clients what needs to be done in order to reach their goals!
Conclusion on Personal Trainer Resume Advice!
I hope my article will help you create a kick ass personal trainer resume! I am sure that if you follow all of these tips that I laid out you will have a much better chance of getting the job! This will help you stand out from the crowd so that you can show what you're made of as a personal trainer. Make sure you're confident when you walk in to your first interview. You should be relaxed and just be yourself. Make sure to dress up it and keep yourself well groomed for the interview. If you have any other comments or tips on how to make a great resume and justly for men the comment section down below! You also might like my articles on how to become a good trainer, a successful trainer and how to market yourself once you are a personal trainer! also if you're wondering what type of salary you can make as a personal trainer check out this article! happy personal training everyone!
Tyler Read has a Masters of Science in Kinesiology. Tyler is also a certified personal trainer with NASM, ACE, NSCA and NSCA CSCS. Tyler's main goal is to help people get started in the personal training industry and to become successful personal trainers.