Have you recently enrolled or completed the Precision Nutrition Level One Certification?
If you have, today we are covering everything you need to know about the Precision Nutrition Level 2 masterclass!
If you've contemplated signing up for the year-long deep-dive into how to become an amazing coach, then you'll want to stick around for this review. 
Today we are going to be covering a lot, including: 
The Benefits of the Precision Nutrition Level 2 Certification
The Level 2 Pros and Cons
How Level 2 is Different from Level 1
How Do You Pass?
What Will You Learn?
Cost and Study Material
Who is this certification For, and Who it is Not For?
By the end, you will be able to determine if Precision Nutrition Level 2 is the right certification for you.
Check out the Precision Nutrition website afterward if you feel the certification is right for you.
But a quick warning, they only have openings twice a year!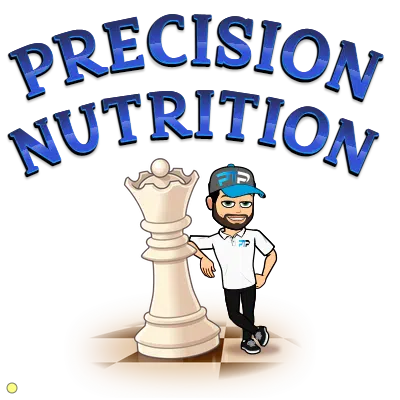 Precision Nutrition Level 2 Introduction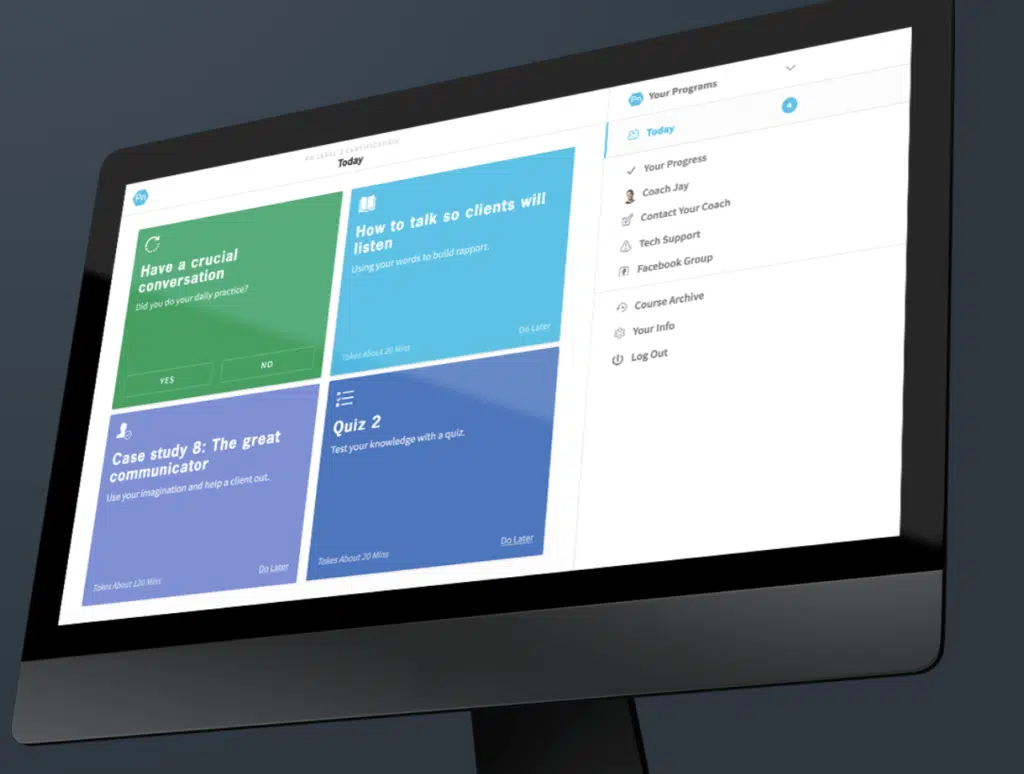 There's so much more to coaching and training than developing programs and adjusting a client's nutrition.
A good coach has so much more in their back pocket.
Great coaches have to be adaptable, intuitive, great listeners, not too pushy, and must be able to create sustainable and consistent change in real-life.
No one is born a great coach.
Some are naturally better than others, but becoming a great coach takes time, experience, and education.
With Precision Nutrition's Level 2 certification course, you'll gain about 10 years of experience in 1 year.
Created by Dr. John Berardi, consultant to companies like Nike, Equinox, and Titleist you'll learn everything you need to know about nutrition coaching.

This certification program goes far beyond what the pn Level 1 certification covers and will deliver unparalleled results.
The fitness industry desperately needs fitness pros and health coaches who understand the science and habits to change a real client's life. 
Most level 2 grads go on to become amazing coaches and impact their own clients in a real way.
Today I will be taking you through everything you need to know about Precision Nutrition's Level 2 certification. 
Benefits of the Precision Nutrition Certification
Do you want to know the benefits of having a Precision Nutrition Certification?
Join me below to find out!

Most of us aspire to be great coaches. We enroll in health and fitness certifications like ISSA or NASM, pass the certification exam, and then head out into the world to change lives!
Along the way, we complete our continuing education and maybe pick up another certification like the ISSA nutritionist, NASM CNC, or the precision Nutrition level 1 cert. 
However, a few years into our coaching journey, we feel as if we haven't mastered what some call "the art of coaching."
We've gotten clients amazing, life-changing results, made some money, and are confident in our career choice.
However, there's still a nagging feeling that we could be doing more!
Maybe we have not been able to help every client.
Some we said were too tricky or didn't want to change. But is that really the client's fault?
Or do we not have the tools and experience to create change in even the most demanding clients?
Well, here lies the true value of the Precision Nutrition Level 2 certification master class.
This isn't like any certification you've ever been a part of but is instead a year-long masterclass in the art and the science of nutrition coaching.
Follow along with 12 months of a science-based curriculum written by PhDs, dietitians, and experts in the field.
Not only will you learn how to handle those more difficult clients, but you will understand yourself more throughout the process.
Exclusive PTP CPT Offers



Gold Standard Cert

Most Popular Cert

Best Study Materials

A Good Option

A Good Option

Best CPT for you?

Once enrolled, you're paired up with a coach who will follow along with your journey, provide advice and accountability when needed, and make the masterclass much more personal than any other certification.
As Precision Nutrition calls it, "part master class, part graduate program, part mentorship, it's the only course in the world that helps you master the art of coaching to get better results for your clients and your business."
Precision Nutrition Level 2 Pros and Cons
This segment gives you valuable info on the pros and cons of Precision Nutrition Certification.
Level 2 Pros
Year-long deep dive into how to become a great coach. This is the exact program Precision Nutrition uses with their in-house coaches.
Test your knowledge with quizzes, case studies, and workshops
Have constant contact with a coach who can help you through the process and keep you accountable through check-ins and mentoring.
Learn from some of the most intelligent minds in the field of nutrition, behavior-change psychology, wellness, and coaching.
Have access to Facebook groups that promotes conversation and learning within your fellow cohort
Gain access to Precision Nutrition's procoach software.
Go through live case study examples and have instant feedback from the PN mentors and peers on your coaching practice. 
Promote yourself with one of the top nutrition and coaching certifications
Access to the Precision Nutrition toolbox, which is full of valuable handouts, information, and infographics to provide with your clients
Be able to compare yourself to some of the best coaches in the health and fitness field.
Earn CEUs and CECs for NASM, ACE, and ACSM.
Level 2 Cons
This is a year-long program that requires a lot of time and commitment to complete
There is no physical textbook; all of the information is delivered through PN's online software
Courses aren't offered on a rolling basis, instead offered 1-2 times and maybe 3 times per year.
What is different in this certification from the level one certification?
Come along as I point out the difference between the Level 1 and Level 2 of the nutrition coach certification.
The level two certification builds on the foundation that you acquired while as a level one student.
You've built up your knowledge of nutrition coaching through the level one certification.
Now, in the level two masterclass, you'll learn how to use that knowledge with your clients.
This allows you to get better results, build a substantial business, and develop life-long relationships with the clients you've helped. 
The level two masterclass is more than just nutrition coaching.
It details how to coach a male client versus a female client.
As well as what hormones affect our clients.
And even what you can do to educate your clients and deal with the psychology of behavior change.
Although the level one certification was heavy on nutrition information, you'll still be exposed to nutrition coaching concepts while developing your coaching methods and skills. 
This class is the same that Precision Nutrition uses when training their in-house coaches.
What is Required to become level 2 certified?
Below, you'll find out all the prerequisites needed to become level 2 certified.
There is one prerequisite to this program: you need to be at least enrolled in the level one certification. 
This is also a very intense training program.
You're giving an entire year to become a better coach. That means investing a decent amount of money into this program.
This isn't an at your own pace course; you have daily lessons and habits that need to be completed. 
How Do You Pass?
This segment will explain in detail what you need to do to get your certification.
Unlike other certifications, this year-long coaching program doesn't require you to pass any tests.
Instead, there are a few requirements for you to call yourself a Precision Nutrition Level 2 Certified coach.
This coaching program provides you with Daily Lessons and Habits intended to make you a better coach.
These lessons and habits are intended for you to use throughout the course. 
This provides instant feedback and can help solidify the information you're learning.
To pass the course, you must complete 75% of the habits, read 75% of the lessons, and complete the required answers.
The habits change every two weeks, providing 26 different habits to push your coaching business forward and expose you to new concepts throughout the process.
The lessons follow the habits to understand why you're doing it and how to adapt to different clientele and their needs.
The level 2 course also has six quizzes throughout the 12 months.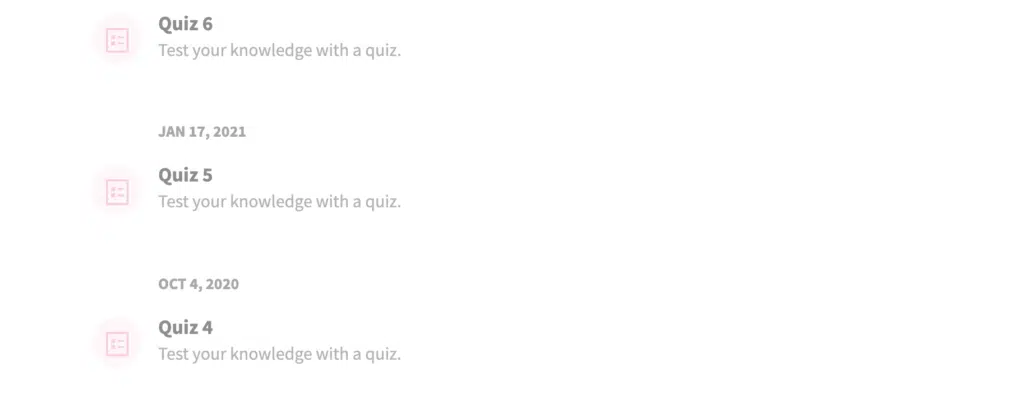 To pass, you are not required to get a certain percentage on each quiz.
Instead, Precision Nutrition only asks that you complete each quiz to the best of your ability.
So, no need for any study guides, just read and soak in the material!
Exclusive PTP CPT Offers



Gold Standard Cert

Most Popular Cert

Best Study Materials

A Good Option

A Good Option

Best CPT for you?

The scores do not count against you in any way.
Still, they are another form of feedback intended to show you how well you're handling the information.
The last and the most important aspect of this course are the case studies.
You'll have 17 written case study assignments. Case studies will appear every 2 weeks on your dashboard, and you have to complete them before the following case study appears.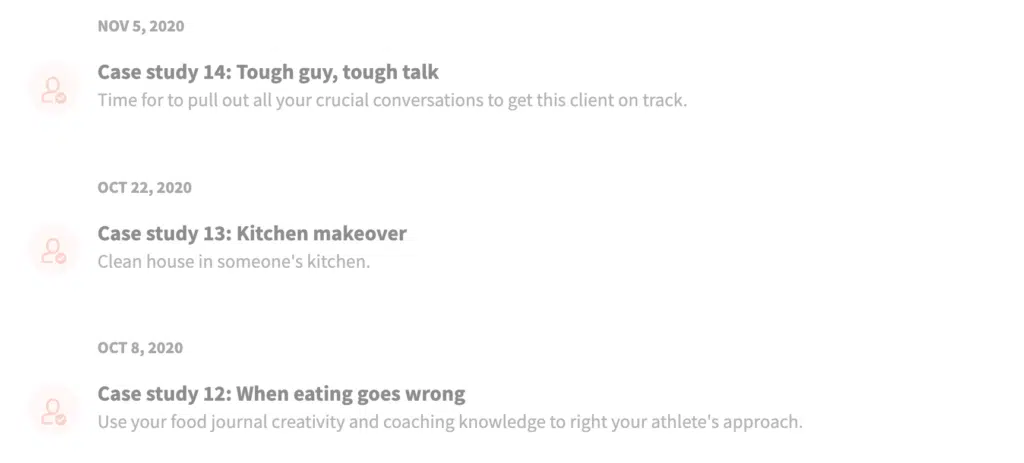 The case studies are challenging, real-world situations.
Most come from experiences that Precision Nutrition's coaches have had to work through.
These will push you to the max of your coaching ability.
The case studies are also graded, meaning you must perform well to pass the course. 
Your coaching mentors understand that you have a life outside of this master class and that things will happen.
If you miss one or cannot finish a case study in the allotted time, do not worry, they will allow you extra time.
This is not a certification that merely wants your credit card number.
Instead, they want you to pass!
Your coach understands that a year-long certification is a lot of time to devote to something.
Failing you because life happens is not a great way to make excellent coaches.
Although there are no tests to take throughout this course, you still need to put the time and effort into working through the material to ensure you pass.
The Precision Nutrition team recommends at least 45 minutes per day.
Sometimes you'll need more, and occasionally you'll need less.
What Will You Learn?
Below, I'll show you what you'll learn from the Precision Nutrition Level 2 program.
Precision Nutrition Level 2 is a 50-week program covering many different topics. 
It would take me too many pages to list everything, so I have instead listed a few of the best weeks of the program for me and an idea of how in-depth and eye-opening this year is.
Week 3 – Know yourself: what are your coaching values? What is your specific coaching identity? What do you hope to achieve as a coach?
Week 6 – Measuring & assessing clients: Developing and using essential indicators & tools.
Week 14 – Self-compassion vs. self-criticism – the client: Self-talk, mindfulness, and compassion.
Week 20 – When things get weird: Dealing with a client's shame, fear, anxiety, defensiveness, etc., around nutrition & exercise coaching. Introduction to disordered eating, when/how to refer out.
Week 24 – Habit-based coaching: Special populations and individualized programming.
Weeks 29-30 – Having and conducting crucial conversations: learn how to build your professional and personal relationships in coaching.
Week 38 – Food sensitivities: Dietary preferences and intolerances. Health and nutritional concerns of common dietary paradigms. GI health, immunity, and the enteric nervous system.
Week 49 – Build your own coaching business: How to establish and grow an effective coaching business.
So, as you can see, there is so much more than just nutrition coaching in this certification.
Since there is so much more time to devote to different areas, Precision Nutrition does a great job of discussing different areas of coaching.
These include behavior change, nutrition coaching, and building an effective business.
Unlike most certifications, Precision Nutrition doesn't stop at the surface level information.
They teach you what you need to know! Nutritional science, psychology, behavior change, etc., and then they tell you how you can build your business around that information.
The one thing that most personal training certifications and nutrition certification programs don't do is tell you how to sell or make money.
Precision Nutrition wants you to be a successful coach, so they provide you with everything you need to do that!
How much does it cost? What are the course materials?
You'll learn the registration cost and the type of study materials you will receive.
Enrollment in the Precision Nutrition Level 2 certification is not by any means inexpensive.
For the general public, the cost is $349 for 12 months or $4,188.
If you join their presale list, which you can do at any time, they will provide you with a 37% discount on the monthly cost. 
This will decrease the monthly fee to 262.50 or a one-time payment of $2625, saving you an additional $525.
This will also allow you access before the general public, and since the cohorts fill up quickly, it is in your best interest to do this.
Although this does cost a decent amount of money, it is one of the most reliable and detailed coaching certifications on the market.
Since it doesn't deal with just nutrition or training but instead the psychology behind coaching, you won't be able to find this type of certification anywhere else. 
Precision Nutrition offers a full refund guarantee if you're unsatisfied or didn't think it was worth it after completing the course. 
They'll provide a full refund for you.
Precision Nutrition wants to provide you with excellent service and a product. 
If you felt that this coaching program didn't meet your expectations or didn't make you a better coach, then after the 12 months are finished, you can request a full refund, and they will provide you one.
As for what you receive, this is much different than the level 1 certification.
There is no physical textbook or workbook!
Instead, everything is integrated within Precision Nutrition's software.
You'll have your dashboard just like the Level 1 certification, where you'll receive your daily lessons and habits, case studies and quizzes, surveys and check-ins, and weekly coaching messages.
Some of you may like this, but others may have wanted a physical textbook. 
I understand that a physical textbook would be useful for marking lessons you enjoyed or wanted to refer back to. 
Unfortunately, the only plausible way to do this is to copy and paste each lesson into a note-taking service.
Precision Nutrition always likes to remind coaches of how cost-effective their programs are.
Although you could go back to school and become a registered dietitian, you'd be spending upwards of four years and $40,000.
You wouldn't apply what you learn to an established clientele in this formal education but instead, study your lectures for non-applicable coaching scenarios.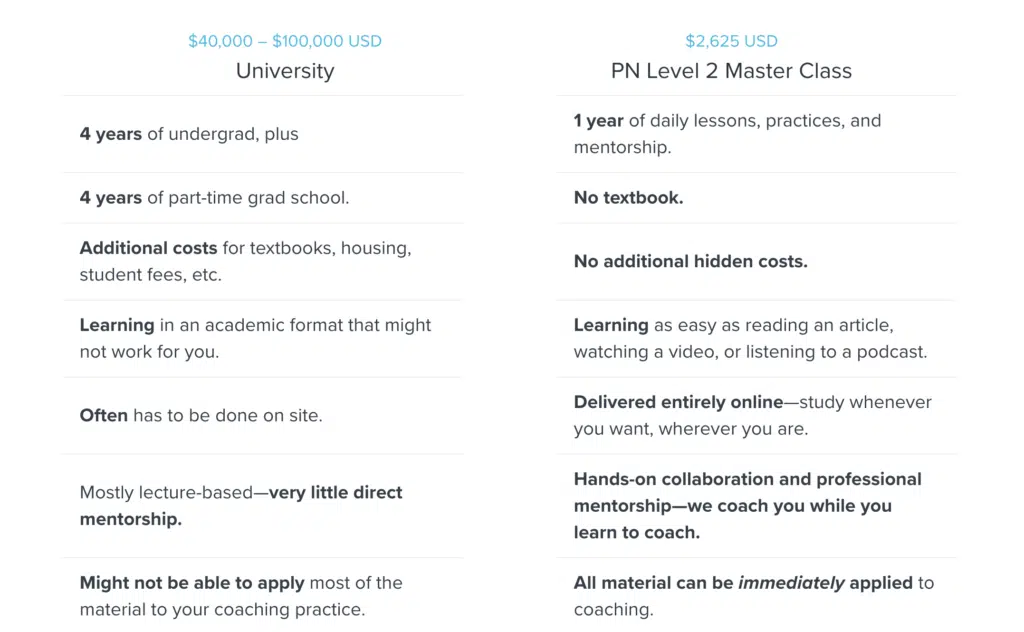 Instead, with the Precision Nutrition Level 2 certification, you're actively working with your own clients, learning from world-renowned coaches, and receiving an education on real-world examples that previous coaches have worked through.
Precision Nutrition has coached well over a hundred thousand clients meaning that they have probably seen most scenarios you can expect to encounter.
In contrast, a University professor may have never been a coach or a professional in the field!
 There's nothing wrong with formal education, but with Precision Nutrition, you can apply what you're learning.  
Why wouldn't you want to invest a fraction of the price into Precision Nutrition's program?
Who is this certification for?
If you're someone who wants to master behavior-change nutrition coaching
You would like to be mentored and coached by a precision nutrition master coach.
Instead of reading from a textbook, you want real-world coaching strategies.
You're willing to commit the time and money to this program
You're already working with a few nutrition clients, whether that's friends, family, or formal clients
Who is this certification not for?
You are not enrolled in the level one certification or not a graduate
You don't have the time to dedicate to becoming a better coach
You aren't willing or able to set aside 45minutes to an hour per day
You are not currently working with any clients
Precision Nutrition Level 2 Review: Is the Level Two Masterclass worth it?
Well, you should be able to decide from the above information if the Precision Nutrition Level 2 certification is a worthy addition to build up your personal training career.
The Precision Nutrition Level 2 certification is a fantastic learning experience.
Unlike other certifications, this program covers the nuances of coaching that only come with coaching experience.
There isn't another certification or coaching program like this one.
This program is really one of a kind for creating evidence-based coaches. 
This is more than just a nutrition certification.
If you want to increase your knowledge primarily on nutrition, check out the NASM CNC, ISSA, or Precision Nutrition Level 1 certifications.
However, if you want to expand your existing coaching knowledge while building a more competent coaching business, this certification is for you. 
Precision Nutrition is an established nutrition coaching and education platform that boasts over 400,000 students and graduates on their Facebook.
Suppose you want to stand out in the personal trainers and nutrition coaches market. In that case, this is definitely a certification to look into.