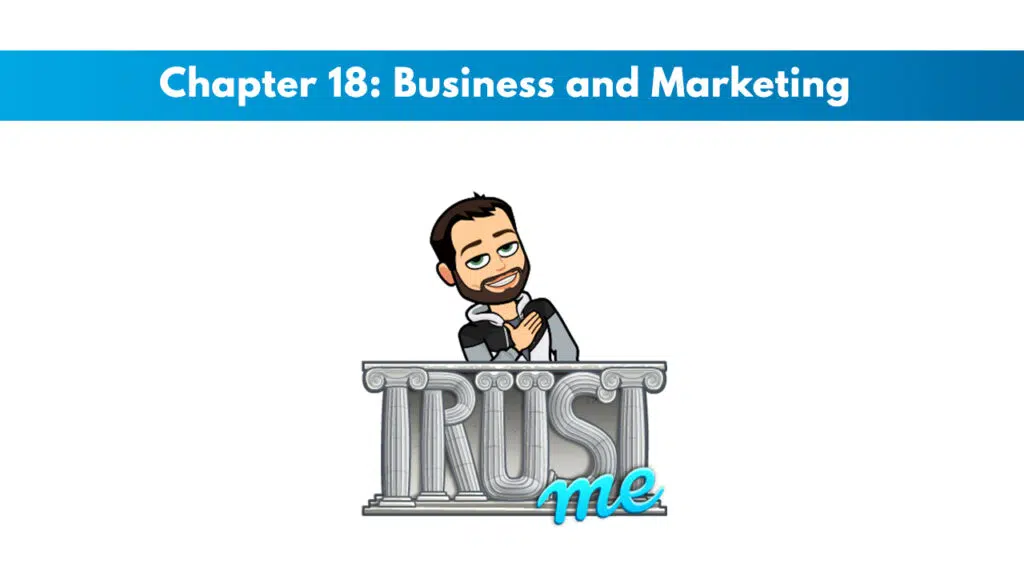 Chapter Goals:
Be able to see the differences between the most common styles of personal training.
Discuss the purpose and components of a business plan for a fitness professional.
Know the stages of the client life cycle.
B able to discuss the types of marketing a fitness professional can use to communicate with current and potential clients.
Styles of Personal Training
Personal trainers often work for corporate gyms and health clubs, but even more, opportunities exist in locations throughout the realm of fitness.
For example, personal trainers can now be independent contractors, which is someone who works for themselves and is contracted to provide services for a company as a nonemployee.
Starting and growing a fitness business requires the consideration of important business aspects, like:
the style of personal training sessions offered
a business plan to lay out how a personal training business will be operated
attraction and conversion of clients and customer acquisition
client retention
marketing and brand creation
an understanding of one's financial needs and how much work and revenue generation is needed
The following are the common styles of training:
In-person training
Virtual training
Hybrid training
Buddy training
Small group personal training
Group exercise
Each training style requires foundational fitness knowledge in subjects like anatomy, biomechanics, programming, and cueing.
In-person training is done face-to-face in a live setting and can include one-on-one training with a client and a trainer or be executed in larger groups.
In-person training benefits in being alive and gives the ability to correct a client's form and interact with them directly.
Virtual training involves remote training sessions done through websites, phone applications, and even on social media platforms.
Virtual training needs consideration for the chosen camera, lighting, space, appearance, exercise equipment, and virtual platform.
Hybrid Training is a new style that utilizes in-person and virtual training styles to allow easier, more frequent access to the fitness professional.
This form of hybrid training allows for easier touching in with clients as often as possible and still benefits from frequent in-person sessions.
Buddy training is when personal trainers work with two clients simultaneously. It is like very tiny group training.
Small group personal training is exercise instruction that is delivered to two to four clients at once. This style of training serves to make individualized instruction more affordable.
There are benefits to group training, like extra motivation when training with more people.
Large group training often sees 20 – 50 total participants and maybe even more. This large session can be seen with boot camp classes, running and adventure race groups, and strength and conditioning sports camps.
Starting a Personal Training Business
When setting up a business, fitness professionals must consider the legal structure.
A structure for a business determines who is involved in the business, when and how profits and expenses are divided, and how taxes will be paid.
Exclusive PTP CPT Offers



Gold Standard Cert

Most Popular Cert

Best Study Materials

A Good Option

A Good Option

Best CPT for you?

Business Structures
There are several popular choices for business structures, which have benefits and drawbacks.
A sole proprietorship is the most common business structure in the US, and it has a single owner with full control over and liability for a business.
A partnership is a structure that joins two or more people together to run a business. Each partner has an equal stake in the business's losses and profits.
The next type is a limited liability company, which is a corporate structure in the US that limits the liability of the owner by combining aspects of corporations and sole proprietorships.
A corporation is the most complex of the four structures, and here the owners and operators are shielded from liability in the business structure.
C corporations are when the business itself is liable for the tax burdens of financial losses and gains of the corporation.
S corporations are when the shareholders are responsible for the tax burdens of losses and gains.
Writing a Business Plan
Planning is an important stage in the process of starting a small business. It involves learning about the competition, the available market, and accessing funding.
Traditional Business Plan
The traditional format is great for detail-oriented people looking for comprehensive overviews and plans for a new business.
The elements of a traditional business plan are:
An executive summary includes a business's what, why, and how, outlining the financials, mission statement, vision, and products or services.
A detailed description of the company and market analysis needs to be included to describe the target market and give in-depth look into the local competition.
The business plan describes the business organization type.
A comprehensive description of services offered should include an estimate of the customer life cycle.
Marketing is also important in a business plan, so ideas and strategies should be outlined here.
A traditional business plan is used to get funding, so it needs financial projections and funding requests.
The customer life cycle defines the steps a customer goes through when considering, buying, and using a product or service, like awareness, engagement, evaluation, purchase, experience, bonding, and advocacy.
A Lean Business Plan includes much of the same information as a traditional plan but with much less detail altogether.
The owner and other employees use the lean business plan to help with structure, finances, and plans for future growth.
Marketing a Business
Once a business is structured and the ideal clientele is found, marketing is the imperative next step.
This should begin by creating the business name, brand, and logo. Also considered should be the mission statement and goals of the business.
Trainers need to have a defined target market, which serves to help set them apart from others in the industry.
Understanding the ideal client allows for the trainer and business to market better to these people and their desires.
Branding involves a name, logo, or symbol identifying and differentiating a product from others.
Exclusive PTP CPT Offers



Gold Standard Cert

Most Popular Cert

Best Study Materials

A Good Option

A Good Option

Best CPT for you?

Social media and online presence are important and ever-changing aspects of businesses that trainers need to stay up-to-date on.
Calls to action are marketing statements that demand immediate responses from the recipient, like telling someone to "sign up here."
Hashtags are social media tags that allow people to help find messages and posts with specific themes.
Testimonials and social proof can be excellent marketing materials in fitness.
Email marketing can be useful for fitness professionals as a communication and marketing tool. When sending emails, it is important to consider the frequency and length.
Relationship emails are used to engage with clients and prospects and build a form of relationship.
Strategic emails are email communications that work to explain why a trainer does what they do, their training philosophies, and more about themselves.
Promotional emails are email communication series that present an offer or promotion for a limited time.
Onboarding is a series of emails that gather the required documentation and assessments to begin a training program.
Reengagement emails are communication methods to reach out to former clients and prospects and encourage a reply.
The Client's Life Cycle
Fitness professionals need to understand the average client's steps when considering, buying, and using personal training services.
First, a trainer must attract new potential clients, and this can happen in many ways, like through client referrals, to show an example.
From there, trainers need to capture leads, depending on how the client was led to the trainer.
The trainer then needs to nurture and convert the leads into actual clients by convincing them with many different methods to turn potential clients into real clients.
The trainer then needs to create value for the client, which is essential for a successful business, regardless of what industry someone is in.
The initial assessment is then utilized to gather important information like:
how the client heard of the program
health history questionnaire info
liability waiver
PAR-Q
physician's release, when needed
fitness assessments
goal setting
From there, the trainer needs to deliver services to the paying client and meet the expectations of their program.
Upselling clients should happen next, representing itself as an opportunity throughout the client's life cycle.
A follow-up assessment should happen throughout the program to ensure progress is made and change up future iterations of their training with the personal trainer.
Lastly, the trainer should try to get referrals from the successful program with that client, which leads to the customer's life cycle starting all over again.
Managing a Personal Training Business
Scope of Practice
The scope of practice outlines the practices, procedures, and actions a personal trainer can undertake in keeping with their professional certification.
As is often seen, trainers come across many instances of scenarios that are inappropriate for them to pursue and help with, as it is outside of the scope of practice.
Issues like injuries, medical concerns, eating disorders, mental illness, and specific meal planning should be considered outside of the scope of practice for personal trainers.
Tracking Training Sessions
The preferred tracking methods may differ from trainer to trainer.
The simplest method is tracking by pen and paper, but nowadays, there are many software programs, apps, and websites to choose from to assist with this.
A profit and loss statement should summarize the revenues, costs, and expenses in a given time period.
Financial Considerations
These things need to be considered in the early stages of a business:
paid social media ads
time spent marketing
time spent preparing sessions
equipment
certification renewal
continuing education
CPR and first aid certification
rental space
paying to park during sessions
liability insurance
business licenses
Advice
The first big piece of advice is to be organized and use a scheduling tool.
Next, make sure to track client results clearly and be able to show the clients.
Make sure you are always on time and value the client's time.
Make sure to meet and nurture leads for new clientele as much as possible.
Also, practice self-care when working in the health and fitness industry.
Make sure to look out for continuing education opportunities and keep your certifications current.
Personalize your client's exercise programs and keep the appropriate relationship boundaries.