Hello, and welcome to the most informative certification review of the Institute for Integrative Nutrition (IIN) Health Coach Certificate in 2022!
This article is a comprehensive breakdown of the following:
Once you've read my article, there's no doubt you'll have more confidence in deciding whether the IIN Health Coach Certificate is right for you!
Let's go!
Pros
Largest overall nutrition school
Most comprehensive holistic nutrition certification programs
Their three core concepts are the basis for the nutritional aspect of this certification
In-depth information on coaching people to live a better lifestyle
Top-notch holistic health coach business tips
Certified IIN Health Coaches get access to over 100 dietary plans
Graduating gains you 40 college credits that can be used towards any higher education
Cons
Takes a year to become certified as an IIN Health Coach
Although not the most expensive course out there, this certification isn't cheap
Behavior Change Strategies
9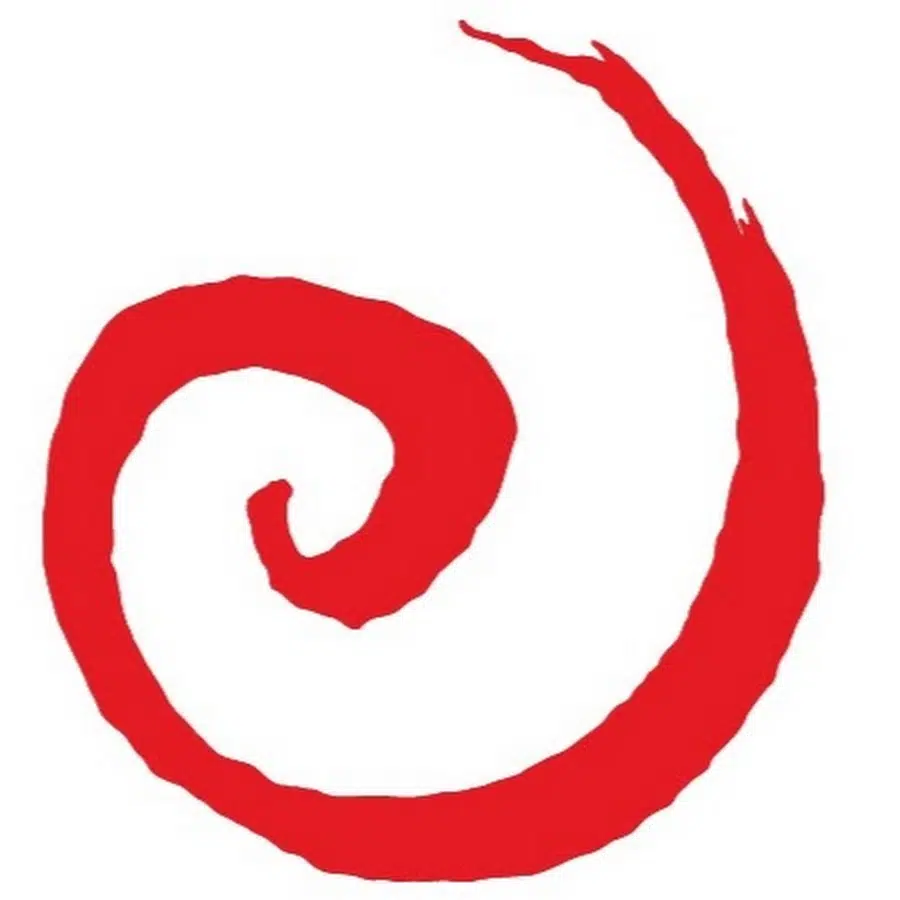 IIN General Information
Study program cost: $6,795.00

Prerequisites:

H

igh school diploma or the equivalent (GED)



Exam passing score: 70%
Average completion time: 6-12 months
Introduction: What is IIN?
Here, let me give you the IIN on this health coach certification.
The Institute for Integrative Nutrition (IIN) is an organization established in 1992 by Joshua Rosenthal.
Their holistic nutrition health coach certification has seen over 100,000 successful candidates globally, making IIN the largest nutrition certification provider in the world!
Certified candidates can be found operating in over 150 countries as top-tier health, nutrition, and wellness coaching professionals.
Super impressive, right?
Also, despite the many other holistic nutrition certifications, I think IIN offers some of the most cutting-edge nutritional coverage in the game.
Such good coverage that it earned a license from the New York State Department of Education and endorsements from some of the world's leaders in holistic health, such as Deepak Chopra.
And, this online health coach certification is an approved provider by the National Board for Health and Wellness Coaching (NBHWC).
This Institute for Integrative Nutrition accreditation by the NBHWC makes it stand out on a professional level.
Specifically, my article reviews the IIN Health Coach Certificate, which is a hybrid between nutrition coaching and health coaching.
In other words, the IINN Health Coach Certificate is an integrative health certification.
Its holistic approach focuses mainly on functional medicine nutrition.
But what is integrative nutrition?
And what is functional nutrition?
As an IIN student, you will learn integrative nutrition, as well as exercise, mental health, lifestyle, and how each play a significant role in your overall health.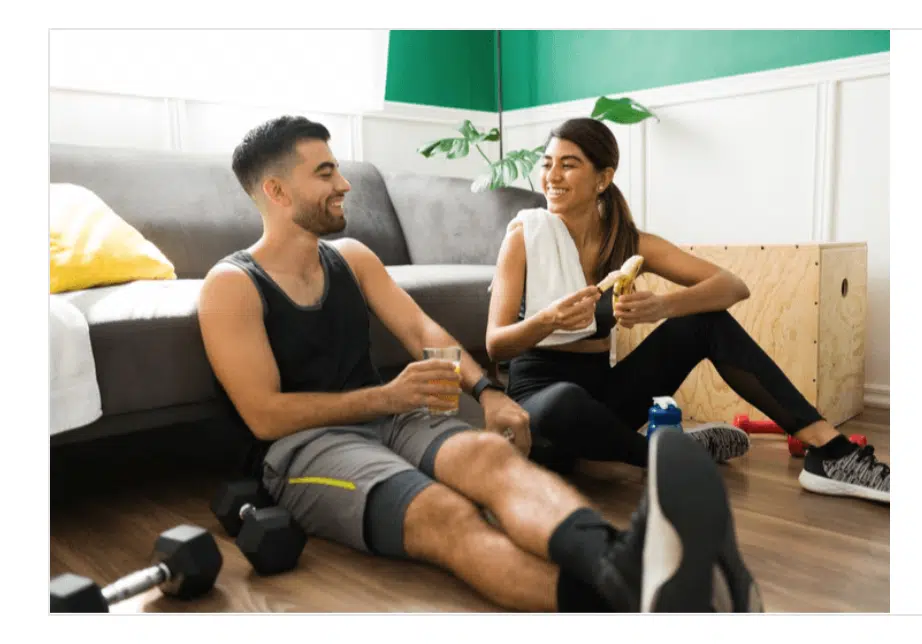 Ready to learn more about the IIN Health Coach Certificate?
Let's dive into a thorough overview of what you'll learn within!
IIN Content Coverage: the Good and the Bad
The IIN certification is divided into five topics of study which cover the fundamentals of the coaching and science behind nutrition.
These topics are expressed to varying degrees across 40 modules, each with its own sub-sections.
Let's browse through them!
Topic 1: Nutrition and Health
Firstly, you'll cover the foundations of nutritional science as it relates to its effects and applications in optimizing clients' health.
These concepts are present in 48 chapters or sections in the course curriculum.
So what can you expect to learn about while working through it?
Well, let me highlight a few concepts I think are pretty important when it comes to holistic nutrition.
For example, the nutrition and health module is going to teach you the following:
Food labels and how to properly read them
How to cook healthy
Vitamins, minerals, and supplements
Nutrition and disease prevention
Clean eating
Physical activity and diets
The impact of stress on healthy eating
The A-Z of whole foods
How to lose weight, gain weight or maintain weight
Topic 2: Coaching Skills
Topic 2 expands on the foundations laid in the previous one and charts a way to apply them practically in a coaching scenario.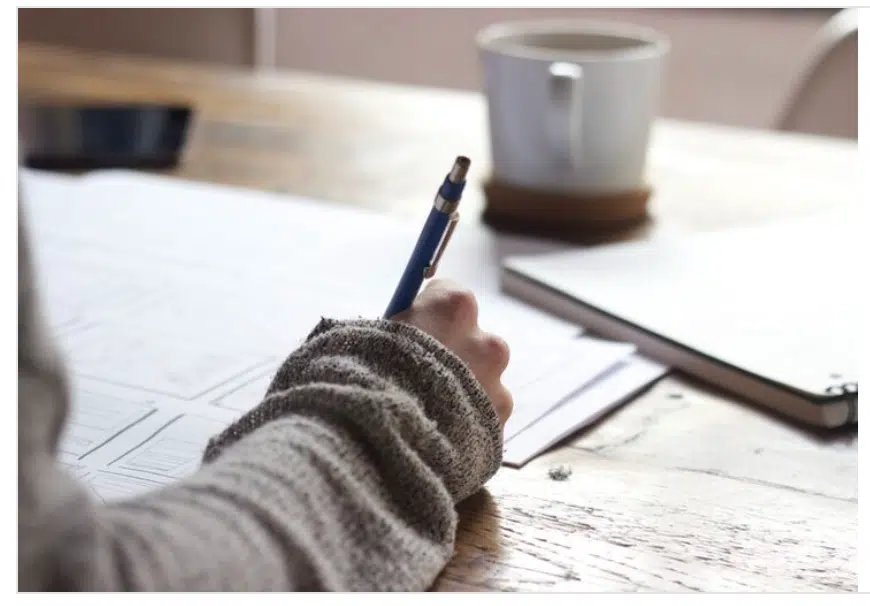 After all, understanding scientific concepts and dietary theories, while important, won't allow you to take coaching calls with the right dietary and lifestyle approach if you don't have the tools to instruct them.
Exclusive PTP Nutrition Offers



Gold Standard Cert

Most Popular Cert

Best Study Materials

A Good Option

A Great Option

Best Cert for you?

After all, you're qualifying to be an integrative nutrition health coach, not an integrative nutrition health scientist.
For this reason, IIN greatly emphasizes the following coaching skills points:
Active listening and building rapport with clients
Effective coaching strategies
Understanding the difference between health and wellness
Group coaching
Building clients up towards success
Time management
Interpersonal communication skills
From my analysis, this topic provides a strong foundation for nutrition coaching practice, something that is often overlooked by most other nutrition coaching programs I've had experience with.
This may be because nutrition coaching in the fitness industry is seen as playing a secondary role to exercise and fitness coaching when in truth, mastery of both is the true key to success.
Topic 3: Primary Food
The IIN program posits that while food is important, there are other areas in our lives which we should also focus on to maintain our overall well-being.
I believe this is an important concept to highlight because many nutrition coaches focus too hard on science and dietary instruction while ignoring the many factors that contribute to a client's relationship with food.
Areas of information handled in this topic vary and include:
Financial literacy and the basics of healthy spending
Self-worth and self-love
The power of self-care
A person's relationship with food
Influencing lifestyle changes
Cutting out limiting beliefs
Meditation and basic breathing routines
As you can see, this topic covers a broad spectrum of areas that many would agree are overlooked benefits of health coaching.
The emotional, psychological, and even spiritual factors that contribute towards a client's interaction with nutrition can set the tone for how well nutrition coaching outcomes are achieved.
IIN takes these concepts and delivers them as practical skills through an accredited health coach certification.
This topic not only provides insights into some of the deeper aspects of nutritional coaching but also provides a framework on how to influence behavioral modification towards goal achievement.
Definitely, something that every health coach training program should do!
Topic 4: Business Skills
Just as scientific know-how is near useless without the ability to practically apply it, coaching ability is ineffective without the operational framework on how to establish, operate and grow your nutritional services as a business.
If you're reading this, chances are you're at the very least intrigued about how to become a successful health coaching business operator.
In that regard, module 4 in IIN's curriculum has you covered.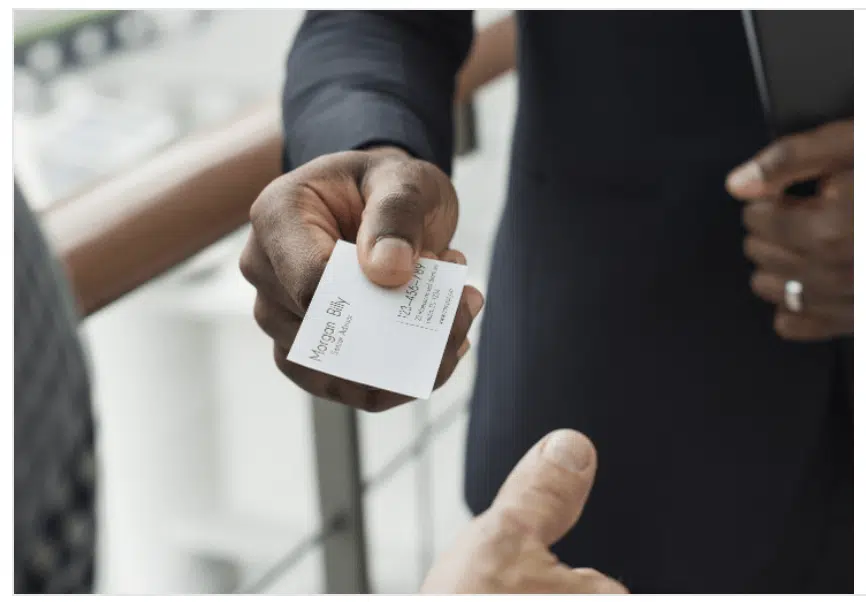 It's for this aspect that I love IIN's curriculum.
Now let's take a look at a few concepts highlighted.
Health coaching business basics
Careers in nutrition and wellness
How to build your health coaching business
How to become a health coach online
How to become a nutritionist
How to create a social media presence and network
Professional conduct as a board-certified holistic health coach
Financial responsibility
How to determine your rates
Budgeting
Marketing
Time management
These concepts and more are spread over 23 chapters, allowing you to harness your flourishing knowledge and skills into a lucrative health coaching business.
According to statistics, Institute for Integrative Nutrition graduates remain among the top earners in their field.
Topic 5: Foundation and Guidance
Here, IIN's curriculum expands on some of the Primary Food concepts, rounding them off in such a way as to provide your clients with sustainable habits and elevated outlooks.
It also lays the groundwork by which you as a candidate will tackle the curriculum and is made up of 15 areas of information, including:
Authentic happiness and spirituality
Healthy relationships
Healthy mind, healthy body
IIN circle of life
Total well-being
Relationship with food
Primary food in action
Positive psychology
As you can see, many of these principles are probably not familiar in other nutrition programs, certainly not as far as I can recall.
I do think a lot of the principles surrounding psychology and spirituality tend to fall outside the scope of practice of health or nutrition coaching.
That isn't because they aren't important, but simply because the inclusion of such concepts should warrant a deeper and separate knowledge of them in such a way that they can be applied in an evidence-based manner.
In my opinion, these concepts rely on an intuitive approach, which can be difficult to convey objectively.
Examples of this include:
How to manifest a better life
Mantras and affirmations
Spiritual meditation
IIN's Core Principles
While the IIN Health Coach curriculum is addressed by the above 5 main topics, these topics are underpinned by three core principles.
Those principles are:
Core Principle No. 1: Food Changes Everything
Core Principle No. 2: Bio-individuality
Core Principle No. 3: Primary Food
Principle 1 looks at how food not only feeds and nourishes but helps people make a positive effect on their lives by making the correct lifestyle choices.
And when it comes to food choices, sustainability and wholeness are key.
Of course, these choices are adapted to each individual's specific requirements.
Principle 2 takes into consideration the fact that nutritional inputs and outcomes are individual-based and should not be duplicated across different people.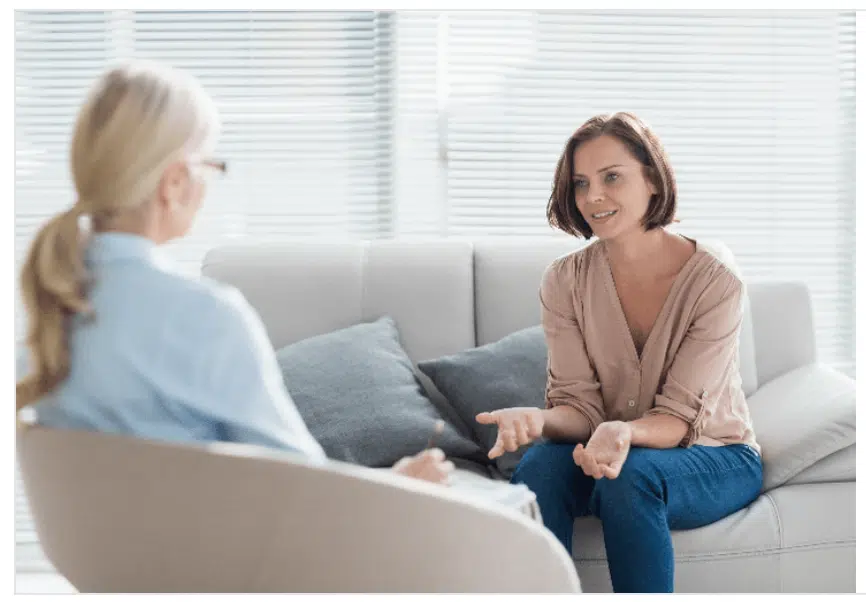 Sure, basic principles such as the need for hydration, a high protein start to the day, and a need for essential nutrients are universal, the parameters by which those needs are applied differ from person to person.
Exclusive PTP Nutrition Offers



Gold Standard Cert

Most Popular Cert

Best Study Materials

A Good Option

A Great Option

Best Cert for you?

Basically put, nutritional health coaching cannot and should not take on a "cookie-cutter" approach.
And with over 100 different dietary concepts that are the basis of this certification, it's important to understand and craft the right configuration for each client that walks through your doors.
Finally, Principle 3 looks at primary food, which in this case is a focus on the prerequisites and precursors to good dietary habits.
All the factors that come into play before food even touches one's lips are considered and brought to the forefront by this principle.
These are further broken down into the following four key aspects:
Relationships: This is about building relationships that coincide with intrinsic values and outward interests
Physical activity: Increasing daily physical activity as a way of improving health
Career: A fulfilling career is an important part of physical and emotional wellbeing
Spirituality
The only requirement to enroll in the IIN Health certificate course is a high school diploma or the equivalent (GED).
Of course, you must also have a passion for health, wellness, and a desire for a transformative personal experience and/or career.
To be a successful health coach, you'll need the determination to make a difference in the world.
IIN Study Materials: Quality and Price
The IIN Health Coach Certificate is a single package that includes all essential study materials which you'll be using as you learn and get assessed.
You will have 40 modules of learning.
These modules will be divided into four ten module sections, each of which culminates in a final test referred to as a coaching milestone.
You only have access to one module per week, which I think is quite a drag and can only be optimized through the accelerated program, only allowing you access to two modules per week.
That means gaining your IIN Health Coach credentials rests on you passing the four tests which can only be taken every ten weeks.
This is definitely a downside to the IIN Health Coach program.
Each coaching milestone also includes several digital lectures and downloadable PDF resources forming part of the health coaching classes.
In total, there are about 400 of these, with each one providing coverage across 5 major topics.
IIN also holds what they call coaching circle conference calls.
These take place in the last quarter of the certification and usually number six per week and you are expected to attend four each week to graduate.
Each of these coaching circles will take place for around an hour and a half.
And why are they important?
So you can put into practice the skills you have learned in theory.
Done in a group setting, I think this is an excellent addition to the certification.
Learning from others is always the best way to improve your skillset.
Another great addition to this certification is health history consultations.
Six of these will need to be handed in over during your studies and can be carried on by other students, friends, or even family members.
I think it's important to remember a few things before we get to the overall cost.
From a holistic nutrition point of view and if you are aiming to become a health coach, then this course is about as comprehensive as you can get.
Just looking at the sheer expertise of the lecturers and guest lecturers on offer, it's one of the best out there.
Plus, it runs for a year.
No shortcuts here, that's for sure!
Ok, so enough already, I heard you shout.
What's the Institute for Integrative Nutrition cost?
A whooping $6,795.00.
While that might seem like a lot, remember, it's a full calendar year of study and practical knowledge over and above all the theory.
Note that if that amount would be difficult as a one-off payment, you can enter into a payment plan starting from $199 per month.
Also, IIN includes the price of the exams in your overall certification fee.
Let's talk about the exam and how difficult it is next!
IIN Exam Difficulty: How hard is the INN exam?
Overall, you will write four exams which take place every 10 sections.
Exams are taken entirely online and you can decide when to take them.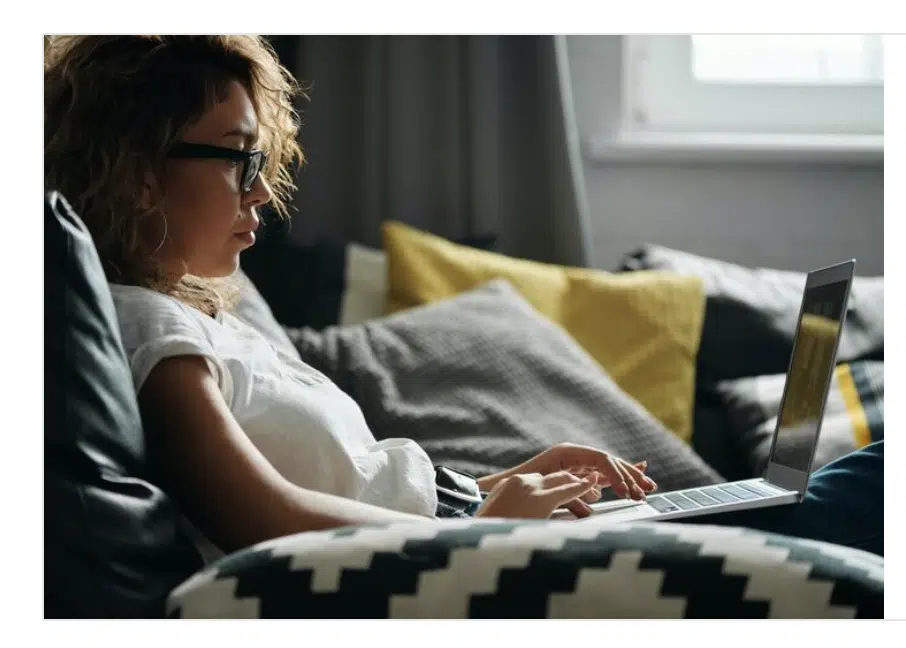 The exam window period is two weeks long and the exam must be completed during this time.
One thing I find extremely positive about these exams is that you have two attempts at them and to complete your certification, you will need to pass two of the four exams with a 70% pass mark.
While some may appreciate the convenience and flexibility of this exam, others may argue that it's a bit too loose.
Heck, almost fool-proof!
IIN Continuing Education and Recertification
Unlike some other nutrition, and even fitness, certifications, IIN does not require you to get recertified as an IIN Health Coach.
Basically, once you've been certified, you are IIN certified for life!
While some love this aspect, others feel this contributes to less accountability to stay on top of your game and sharpen your skills.
IIN certification also awards successful candidates with college eligible credits to put towards an undergraduate or postgraduate program in a related field of study.
This especially benefits those who desire to become nutritionists, registered dieticians, or even physicians.
I based my Institute for Integrative Nutrition review of the IIN Health Coach Certificate based on the following criteria:
The opinions of experienced health coaches
A critical review of IIN Health Coach curriculum quality and pricing
Typically reported information from IIN graduates
Other comparable holistic nutrition certifications and health coaching programs
I also took a deep dive into the official health coaching course text, Integrative Nutrition: A Whole Life Approach To Health and Happiness.
And, I studied the course outline as espoused by the syllabus and curriculum guide.
IIN Frequently Asked Questions (FAQs)
IIN does a pretty remarkable job of adding unconventional, but practical dimensions to the concept of nutrition coaching.
The course certainly equips nutrition professionals with the tools to run a successful health coaching practice.
Added to that, the course textbook serves as a great read for anyone intrigued about looking at their diet from a different perspective.
I feel this certified health coach certification does fall short on a few of the fringe aspects such as spirituality and psychology.
And again, that isn't to say these components are irrelevant or invalid.
I just think there isn't enough groundwork in this course to impart knowledge on those topics in an evidence-based capacity.
To do that would probably warrant a separate course or separate health coach qualifications altogether.
I also didn't enjoy the fact that you're locked into a time commitment and can't learn at your own pace as is the case with many other certifications.
Outside of those two points, I found IIN to be one of the best nutrition coaching and health coaching programs for the modern professional.
So if you want to get a holistic health coach certification online, then the IIN Health Coach Certificate is definitely recommended!