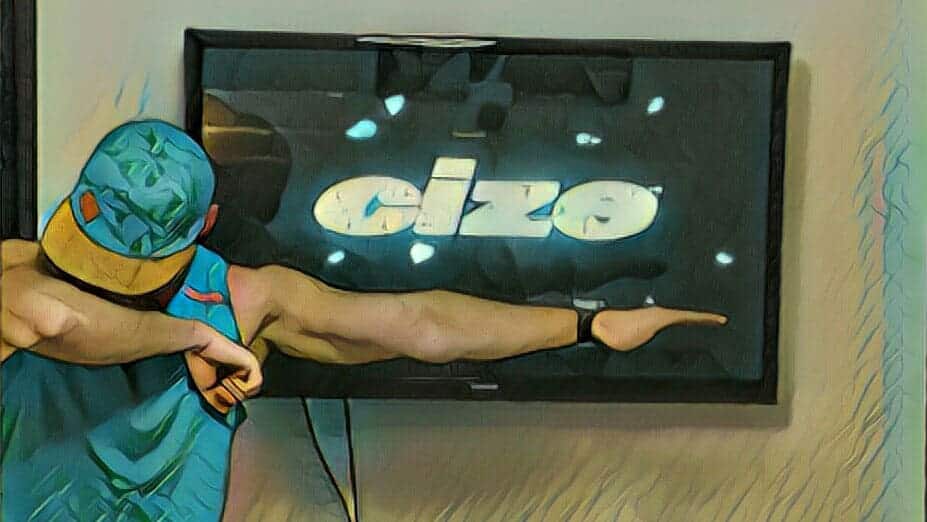 Welcome ladies and gentlemen to my Cize review. This is an at-home workout product from the popular company beach body that features the popular instructor Shaun T. Shaun is most likely the most popular instructor for at-home workout products including the extremely popular Insanity, max 30 and T25. The concept behind Cize is to ditch the boring old cardio on the treadmill or stationary bike, and to instead start dancing to burn off those calories.
A little bit about myself: I am a certified personal trainer through NASM, hold a bachelors degree in exercise science and am an active beach body coach! My biggest passion is fitness and helping those around me achieve their health and fitness goals as well.
So what is Cize? Does Cize work? Is Cize worth it? I will try to answer all of these questions in my Cize review. I will go over all of the basic information on the program as well as the Cize results that you can expect. I have so much to talk about in this article so was not waste any time and get right into my Cize review!
What is Cize?
Cize is a four week exercise program in which you will be taught professionally choreographed routines, and will be able to dance your way to a fitter and healthier body. Shaun T has brought the most current choreography to the Cize program. He is also made it easy enough to follow along for a wide range of individuals with different skill sets. The cool thing about Cize is that the time goes by so much faster than time spent on a treadmill because you are actually having fun! The Cize program consists of six separate dance routines as well as ab workout on a total of three DVDs. You also receive a startup guide, a meal plan guide, two calendars (one advanced in one for beginners), and a weekend survival guide. I will be talking about is a little bit further down in my review. You can get a preview of the Cize program by checking out the workout calendar here on my site!
There are three primary packages that you can choose from with Cize. Let's talk about the use in a little more detail. Feel free to click the links to find out more.
You can get the Cize program from Amazon.com, but remember that I will not become your personal coach compared to if you bought it from the beachbody site using my coach ID! Amazon is a great place to read ton of reviews though.

The Base package includes all six workouts, two additional DVDs called Cize it up (skips of the learning phase of the dance moves) and reverse (shows with the dancers look like from behind). It also includes  a get started guide, a meal plan, beginner and advanced calendars, an additional abdominal workout, a weekend survival guide, a seven day size down and work your body DVD.
The deluxe package includes everything that the base package did with the addition of two advanced dance courses, get into it workout, turn it on workout, weighted wristbands, a deluxe calendar, lose it guide (Shaun's top secret diet tips), and seven portion control containers (these are essential).
The challenge pack combines shakeology nutrition with the Cize workout plan.
As of 2016 my overall recommendation is to get beachbody on demand challenge pack and get the equipment for the program you would like separately. If you decide that Cize is right for you, use one of the links above to make me (a personal trainer) your personal beach body coach. Or if you decide to wait until later, you can still make me Tyler Read your coach by using my Coach ID number:1339221 when you sign up for a free account. Otherwise you will be assigned a random coach that is probably less qualified and might not even contact you. I will make sure that you are successful!

Who is the creator of Cize: Shaun T
Shaun T is definitely my favorite instructor out of all of the beach body products I have tried (and I have tried most of them). Overall I think he has the best energy and keeps me the most motivated throughout each routine and throughout each program. He is the lead instructor of the popular insanity program, Focus T25 and a few others as well. He has a degree in exercise science and theater. He definitely puts on a good show and also knows a lot about the human body and fitness. He is a perfect candidate for the job, and it shows.
What you will receive with your Cize package
The six dance routines that are included with Cize will be talked about in a little bit more detail
The Crazy 8's
This workout lasts 35 min. long. This will teach you a lot of the basic moves that you will be doing throughout the routine and by the end you will have a good grasp of how to go about it.
You got this
This definitely has a lot of new moves and a different feel overall. You'll learn a lot more moves to your Arsenal.
Pullouts
This workout routine definitely bumps up the intensity from the first two. The tempo is faster and you will be sweating a lot harder.
In the pocket
This is definitely the hardest dance challenge up until this point. It will definitely kick your butt that you will feel great afterwards. And who doesn't like dancing to Ariana grande?
Go for it
From the previous four videos you will have learned the majority of the movements that you will need. You'll learn some cool dance moves while dancing to Missy Elliott. Overall this is one of the most fun dance routines.
Living in the 8's
This is the most advanced dance routine so far. It uses a lot of the dance moves that you learned in the other videos. By this point you should be able to teach your friends and family the moves that you have learned without too much problem.
What else will you get with your purchase besides the workouts?
The eat up! Meal plan
The nutrition plan that you follow along with the four-week exercise routine is as important if not more so then the exercise itself. The meal plan that is provided with Cize is a very good guideline to follow. It teaches you the proper foods that you should be putting into your body and what to stay away from. It has a great section on controlling your portion sizes as well as tasty recipes that you can follow along with.
The seven Tupperware containers that come with the program as well as the shakeology cup are critical to your success. This makes portion control so much easier compared to counting all of your calories. Combining Cize with shakeology nutrition is the best way to see results quickly. Combining both of these is what is called "taking a challenge pack" and is what I recommend. My clients that combine both together see better results than those that don't. If you are not quite sure what shakeology is make sure to check out my review on it or my article on how it works.
Two calendars
There are two different options you can choose from when deciding to start the Cize program. The beginners calendar is great if you don't have too much experience with dancing or are just getting started with exercise in general. It will tell you what exercises routines to do on which days of the week. If you are fairly versed in dancing, you can start off with the advanced routine right off the bat. For me, I started with the beginners routine not because I am out of shape, just because my dancing skills aren't that good overall :/ I suggest you hang up the schedule somewhere that you will see it every day to keep you motivated and remind you to not miss a workout.
8 Count abs
Just like the majority of other beach body workout products, Cize came with a dedicated abdominal routine. Compared to some of the other ab routines such as P90X or insanity, this is a lot more gentle. You will still be able to develop a stronger core. The cool thing about this routine is that once you learn the moves, you can incorporate them into some of the dance routines.
A weekend survival guide
One of the biggest things that ruins any diet or workout program is binging out on the weekends. It is a lot harder to succeed with diets and workout routines if you are out of town for the weekend or out with friends for the majority of the time. This small guide gives you tips and tricks on how to stay on point so that you don't lose progress during the weekends. Instead of over consuming alcohol and fast food, use some of the new dance moves you have been learning on the dance floor when you go dancing with your friends!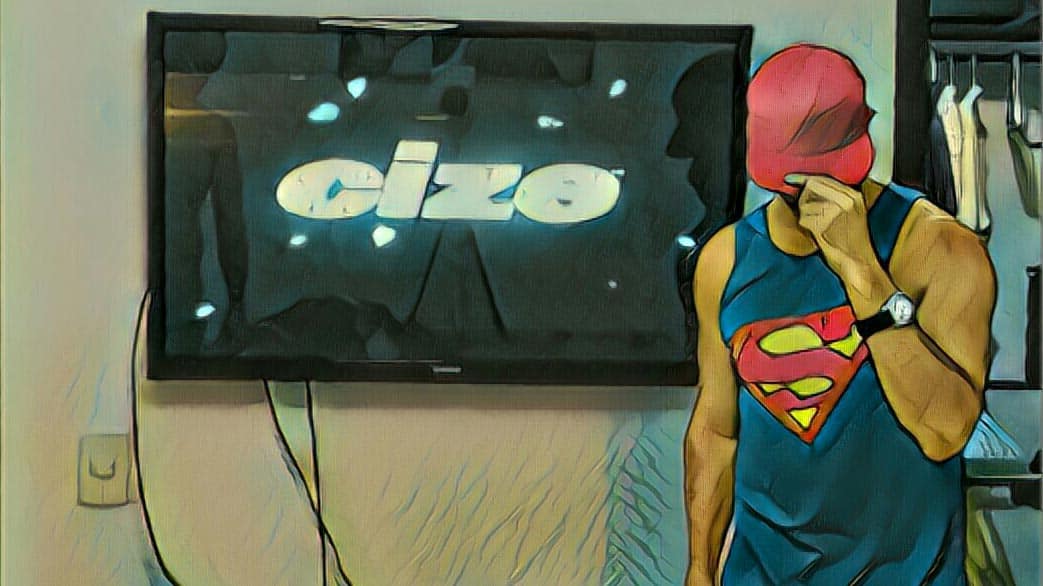 Does Cize work? Cize results!
I get asked all the time if Cize works. The best answer depends on what your original goal is, and what types of exercise you like. Cize is a fantastic cardio workout. It definitely gets your heart rate moving in the right direction. If you are someone who is trying to build muscle mass, this is not the program for you. I would instead check out some other beach body products such as Body beast or master hammer and chisel. If your number one goal is to simply lose weight and body fat, this program can be extremely beneficial to you. If you are not able to get yourself motivated to hop on a treadmill for an hour, this might be the only type of cardio that can keep you motivated. I have a lot of clients of personal training that can't sit on the bike or run on the treadmill due to boredom. On top of all of this, you get to learn how to dance! I also think that Cize works very well for elderly individuals or people that are just getting started with exercise. They do a great job of starting off slow and gradually increasing the intensity over the course of the program. Another reason that Cize works is because you can also increase the difficulty of the program by trying the intense schedule after you have already completed the beginners schedule.
Some of the Cize benefits that you will see are reduced body weight, better fitting clothing, more confidence, more energy, more toned muscles and a better overall sense of well-being. If you are currently overweight, you can expect to lose between 10 and 15 pounds with this routine. All of this depends on a lot of factors, but if you stick to the diet program and come very close to completing all the workouts, it is completely possible. Obviously there are other Cize results that you can experience, but these are some of the most common ones.
Cize Calories burned
The number of calories you burn per session depends on a lot of factors. How long the individual workout was, how much you weigh, your sex, your age and how hard you push yourself during the workouts. As you can see it is quite difficult to count the Cize calories burned. A rough estimate would be around 500 cal per session. What is more important than the Cize calories burned is what kind of calorie deficit you are in throughout the day. The Cize program will teach you how to calculate the your basal metabolic needs and tell you how many calories you should be consuming every day in order to lose weight. As long as you smart and try hard during the workouts you will definitely see weight loss results!
Is Cize worth it?
In my opinion, I think that Cize is worth it for a a lot of people. If you are trying to build a more muscular frame, this is not the at-home workout product that I recommend. But if you're trying to lose weight and love to dance, then this will be the perfect product for you. I also love how Shaun T is so motivating and fun to work out with. This is the most important thing for me. If the instructor is not very motivating, how am I supposed to get through the entire workout let alone the whole program. I also think that Cize is worth it for the elderly population or for people that are just getting started with exercise. These are very low intensity moves that are easy on the joints. It is a great beginners workout to get your body into cardiovascular shape. You can move on to more intense program afterwards such as one of the P90X programs if you feel up to it. And since it is only four weeks long, you are not making a huge commitment. Cize is totally worth it in my opinion.
Cize review conclusion, and the Cize price
I hope you guys liked my Cize review. I hope you figured out whether or not this program would be right for you. If you want to get a great fun workouts in the comfort of your own home, this is definitely a possibility. Let me know if you guys have tried Cize or any sort of dance routine similar to it. If you think that the Cize is right for you, make sure to sign up with me (Tyler Read) as your coach. My coach ID number is: 1339221. Let's take a look at the insanity asylum price options.
The Cize base kit costs $59.85 (Check out the current information and price here)
The Cize deluxe kit costs $119.70 (Check out the current information and price here)
The Cize challenge package costs $160 (Check out the current information and price here)
Like I tell all of my other clients of personal training, the hardest thing about exercise is is simply getting started! Once you get going it is a lot easier build momentum and reach your goals! Your results will keep you motivated! The worst thing to do is freeze up and not choose a routine. Get Started today so that you can start seeing the results that you desire tomorrow!
The biggest four tips in order to be successful with Cize program!
Purchase either program with a challenge pack. The clients of mine that go through either program on shakeology see significantly better results than those who don't.
Get beach body on demand instead of DVD packages. If I had this when I first started using P90x it would've saved me so much money overall over the last 12 years. No more worrying about scratched DVDs or bringing DVDs with you. Also, most people don't know which program to start out with (and frequently choose the wrong one),  You have access to all of them with beachbody on demand! You have to purchase the equipment for the program separately.
If you want to wait before you purchase Cize, at least sign up for a free team beach body membership so that you can get community support, schedule and a lot your workouts as well as track your progress. You will still get all of the benefits of having your own personal coach for free! Make sure to sign up with me Tyler Read as your coach (and certified personal trainer) otherwise you will get assigned a random coach that is probably not as qualified, and might not even contact you. My coach ID is 1339221. I will help you on your reach your goals and provide great motivation! Here is a link to the free account.
Leave me a comment down below and we can get a discussion started about how we could help each other reach the best results using Cize. Let me know what you guys thought of my Cize review!
If you guys enjoyed my Cize review, you might also be interested in some comparison articles that I have on my website. Check these out: cize vs zumba, Cize vs T25, P90X vs Insanity, FOCUS T25 vs INSANITY or 21 day fix vs piyo! Enjoy!