Find out what it takes to create the best personal trainer websites around.
In this article, we will be taking a look at a selection of the best fitness websites, specifically:
Analysing the competition is the best way to make meaningful changes to your website, which can lead to increased traffic, increased sales, and more money in your pocket!
Ready?
Good. Let's kick off!
Introduction to Best Personal Trainer
Websites
What ingredients make the best websites? And how can you implement them into yours?
We will be focusing on personal trainer websites, rather than fitness blogs or online coaching websites.
However, the lines do become blurred as many personal trainers also blog and coach online.
But the point of the websites that we are showcasing is to increase the number of clients for a personal training business.
That is our criterion.
Now you know what we are doing, let's get started!
What Makes a Good Personal Trainer Website?
What ingredients make the best websites? And how can you implement them into yours?
We have already covered this subject in-depth in previous articles, but we thought that it would be a good idea to go over the basics again.
The main purpose of a personal training website is to drive potential customers to a sales page or consultation.
So long as your website succeeds at doing that, it does not matter what it looks like or how it functions.
However, websites that look good and work well will have an advantage (all other things being equal).
In our top 5 list, the personal trainers mentioned are invariably well-known. There are two reasons for that:
Well known personal trainers tend to have more money to create better websites
Being well-known is down to a good marketing strategy.
That second point may sound controversial, but let's be honest here.
There is not much difference in results between the top 10% of trainers and the majority of competent personal trainers.
Sure, the absolute best trainers may have more knowledge and maybe more driven to succeed.
But at the end of the day, they can only offer so much.
Clients will still get an hour session, they will still get good nutritional advice, and there will be successes and failures.
The better trainers work harder and will, therefore, get better results, which will, in turn, attract more clients and clients with more money to spend.
The increased revenue will allow the best trainers to charge more and give them more freedom.
Then they will be able to use that extra time and money to invest in their business, thus attracting richer and better clients.
Things can snowball from there…..
Don't get us wrong, the top 1% of trainers definitely end up being better than average trainers.
But for a large part of their careers, they will offer similar results.
You can get incredible trainers who are terrible at marketing and therefore never manage to break out.
At the same time, everyone knows at least one personal trainer who got a great deal of success through incredible marketing (i.e., half the Instagram influencers offering programs with no qualifications).
Exclusive PTP CPT Offers



Gold Standard Cert

Most Popular Cert

Best Study Materials

A Good Option

A Good Option

Best CPT for you?

The personal trainers in our top 5 personal trainer sites list are all excellent trainers, but they are also amazing marketers.
They have also succeeded in a business sense.
You should look to emulate these abilities in the same way that you try to emulate their websites.
Top 5 Best Personal Training Websites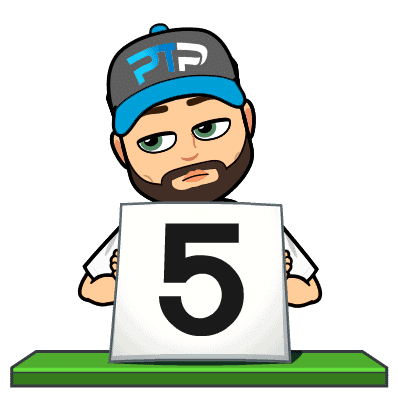 In this section, we will take an in-depth look at five of the best personal training websites on the web.
The following five personal trainer websites are (in our opinion) the best of the web.
They each demonstrate the uniqueness of the personal trainer, or they are excellent technical websites for amazing personal trainers.
Website #1 Mark Fischer Fitness
Crazy, exciting, individual. Mark Fischer Fitness absolutely stands out from the crowd and is clearly based around Mark's unique personality.
It is hilarious, the color scheme is out of this world, and it immediately demonstrates its credentials, with a list of all the big name websites that it has featured in.
The website has an easy-to-follow flow too, you scroll down, and it immediately tells you what the different options are for training.
It does not hide the prices either.
It details why exactly you should train at Mark Fischer Fitness, and the website is filled with well-taken, beautiful, hilariously staged photos!
The Takeaway: Your website does not need to be serious; it should not be dry or boring.
Make people laugh, yet also demonstrate your capabilities (MFF does this with its "As seen in" section).
Website #2 Gordon Greenhorn
Gordon's website shows what hard work, consistency, and superb photography can do to help build your brand.
His website is great, nothing spectacular.
But it is well designed, has a great flow, and uses excellent photography.
So why have we included it?
This is Because Gordon Greenhorn is one of the top trainers in the world, thanks to his online presence.
The guy gets amazing results for his clients, but he also gets amazing results for himself.
He has competed as a bodybuilder and as a powerlifter and documented the entire journey using daily vlogs.
Most of you reading this would probably not admit it ….
But you would love to build your business by videoing your training and nutrition.
Gordon did it! But the big difference between Gordon and many personal trainers who did this is:
He also kept his business going.
Gordon worked very hard, something that a lot of the personal trainers on this list did.
He maintained a successful in-person coaching business, built an online coaching business, and also built an online following using his personality and physique.
Like Mark Fischer Fitness, Gordon Greenhorn is a superb personal trainer, but he has also done something outside the box.
His website is a testament to that, as is his social media presence.
He has some amazing testimonials and transformation photos on his website, but he can also show you how he applied his training methods for himself.
The Takeaway: Do not be afraid to promote yourself through your own training journey.
Exclusive PTP CPT Offers



Gold Standard Cert

Most Popular Cert

Best Study Materials

A Good Option

A Good Option

Best CPT for you?

This can increase the know/like/trust in your customers, and help you to build a reputation.
The fact that it is quite fun is a bonus.
Website #3 Tony Gentilcore
Bad design, but incredible content from a man that the fitness industry respects. Gentilcore shows us there is another way.
This might seem like an odd choice because, in many ways, Tony Gentilcore has an ugly website!
The color scheme is pretty bad, and the layout is a little off.
So why have we chosen it as one of the top five personal trainer websites?
This is because every other aspect of this website is perfect.
The website is packed with content, well laid out blog posts with well-chosen stock photos.
Links to all the prestigious websites he has contributed to (helps to position him as the expert to his potential clients).
Tony has several services and products on offer, all of them are easy to find (just click: Products and Services), and you can learn more about in-person coaching, online coaching, or his different courses.
He also does seminars and workshops, a great way to make money and to teach large groups of people at once.
You may not be ready to teach workshops yourself, but seminars and online workshops for regular clients in your area might be something to consider.
There is also a membership area on his site called CORE online, which is clever because core workouts are popular, and his name is Gentilcore.
If your name happens to be something like John Hypertrophy or Victor Musclemass, then you should also consider wordplay!
Takeaway: It is possible to turn a bad website into an amazing website if you are good enough at your job.
High-quality content links to your work on authority sites and a stellar reputation can make your website one of the top personal training websites, even if your color scheme sucks!
Website #4 Matt Roberts Evolution
One of the most aesthetically pleasing websites on this list, combined with superior service, has led Matt Roberts to create his perfect business.
Matt Roberts may not be internationally famous, but he is the sort of personal trainer that everyone should be looking to emulate.
He is insanely successful, is the media's go-to personal trainer (in the UK at least), and he has managed to franchise his business.
There are now several Matt Roberts personal training gyms that you can train at.
He has managed to do this without being polarizing.
He does not have Twitter spats with other trainers, and he does not post controversial statuses to build a reputation.
Unlike many successful personal trainers, he has not relied on his personality to build a business.
He has relied on being great at his job, being business savvy, and having a great website.
The guy runs fitness retreats! You know you have made it when you are being paid to train people in paradise.
The website is gorgeous.
He has used excellent photos of his gyms, fitness retreats, and his clients to create a beautiful experience.
This is one of the top personal trainer websites.
Takeaway: Combining a stunning website with a stellar service will allow you to branch out and make more money from other services and packages.
You may not be ready to start offering fitness retreats yet, but staying consistent and building a reputation will allow you to do this in the future.
Website #5 Roman Fitness Systems
While his website is decent, it is his copywriting that really stands out. Learn how to write well, and your business will go from strength to strength.
Roman Fitness Systems is run by John Romaniello (Roman to his friends).
It is potentially the best personal trainer website example that you could ask for.
Well made technically, tastefully designed, and packed with an amazing copy.
It is the copy that stands out on this website.
Roman has a great sense of humor, strong opinions, and the type of personality that does not mind ruffling feathers.
If Roman Fitness Systems was designed by a 4 year old, with terrible, blurry photos, and relied entirely on the words on each page … it would still be on this list!
That is how important copy is on a website for personal trainers.
Look at this extract from his "About Me Page."
It starts with John explaining how he transformed his own physique
He mentions how he did it despite his mistakes. Meaning that it is easy to make mistakes, but that he has learned what mistakes he made and how to prevent you from making them
He uses BOLD to emphasize important parts of his speech.
He explains how losing weight and building muscle helped him in other aspects of his life
He finishes off this section turning the question to the reader
Takeaway: Roman has a strong personality and a good sense of humor.
Combine that with a lot of knowledge and a solid if the unspectacular website and you are going to see a lot of traffic turn into sales.
Learn how to write well, and you can sell anything.
Best Personal Trainer Websites Final Thoughts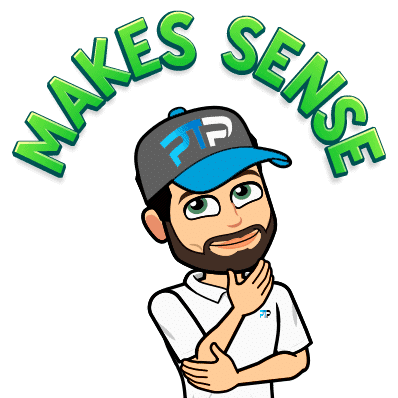 A quick summary of what makes these five websites successful, and how you can implement that into your website.
We have looked at five amazing personal trainer websites in this article.
Each one of them deserves to be here, based on the success of the trainer and something (or multiple things) that make the website stand out from the crowd.
Not all of the websites are beautiful
Not all of the websites use incredible copywriting
Not all of the websites are perfect
That is okay; your website will not be perfect, either!
Obviously, you want to get everything working, you want to use good photos, and you want words that can sell.
But provided you manage at least one of these really well, then your website has a good chance of being successful.
We would recommend making sure that your website works well as a priority.
Ensure that your page speed is good, that the plugins work well, and that obtrusive ads or broken links don't ruin your website.
Then focus on the words you write or hire a copywriter.
Make sure that customers are excited to purchase from you.
Working on the visuals is a great added bonus, particularly if you spend some money and get a graphic designer to create some stunning images (check out Mark Fischer Fitness above).
Finally, remember that part of selling personal training is selling YOU.
Your personality, your humor, your individuality.
Let this show, either through the photos you choose, the copywriting you place on your sales page, or the articles you write on your blog.
Social media is great for this too!
Whatever you do, work hard, be patient, and consistently improve your website and create compelling content.
The sales will come.