Hey everyone and welcome to PT Pioneer.
This is your one-stop shop for all things related to the fitness industry, providing you with insight and resources to launch a successful career.
If it's your first time here, please take this quiz which will allow you to understand which certification is best for you.
This article is going to focus on How To Become A Personal Trainer In Canada.
It will be your definitive guide to breaking into the Canadian fitness industry and being successful there.
I'll be touching on topics such as:
With that said, let's jump straight into it!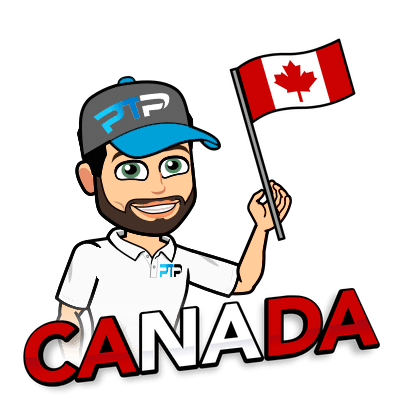 Step 1: Understanding The Canadian Personal Training Market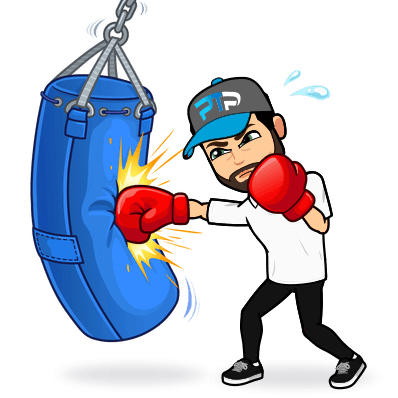 In this segment, you'll learn the importance of understanding the Canadian fitness market before delving into it.
Before you dive headfirst into any industry, it's important to understand the market so you can project your success potential.
Canada is one of the wealthiest countries globally, so right away, you can assume there's a good level of opportunity awaiting you.
However, fitness has shown me that many variables and moving parts influence a market's reaction to a particular industry.
With that in mind, let's look at the current makeup of Canada's fitness industry.
As of writing, Canada's gym industry revenue is $2.95 billion.
This makes it the 6th most profitable gym industry in the world.
It's important to note that this is purely from the perspective of a gym and not the fitness industry as a whole.
In any case, gyms are the cornerstone of any fitness industry, so understanding the amount of revenue being generated by them is a reliable metric, and in Canada's case, a promising one.
Canada also has the 9th most gyms in the world, with a total of 6,587 commercial health clubs, according to statistics by runrepeat.com.
Finding itself in the top 10 with another number six position, Canada has 6.18million gym members as of writing.
I've created a little table indicating some of the stand out statistics that make Canada a global leader in fitness:
| | | |
| --- | --- | --- |
| Statistic | Value | Global Position |
| Total Gym Members (millions) | 6.81 | 6 |
| Gym member penetration rates (% of the population) | 16.7 | 7 |
| Number of Gyms | 6587 | 9 |
From these statistics, you can get a clear impression that Canada has a vibrant industry.
But the size and strength of the industry don't guarantee anything.
You need to look at the market trends and behaviors of the actual consumers.
One great way of analyzing a local fitness market is by looking at population health statistics.
According to Statistics Canada, 16.4% of Canadians meet the recommended activity guidelines as set by the Canadian 24 Hour Movement guidelines.
In contrast to US statistics, which state roughly 15% of Americans meet daily physical activity recommendations, Canada seems to have a fitter society.
We can also look at health and illness statistics, and one of the most reliable sources of data in this regard is obesity.
The obesity prevalence rate in Canada is 26.8%.
And again, in contrast to US numbers, which sit at 42.4%, Canada has a much healthier population in general.
I can say this because obesity is one of the key indicators of the risk and onset of metabolic disease, which presents susceptibility to conditions such as:
Coronary heart disease
Type II diabetes
Neurological issues such as Alzheimer's and Dementia
Heart Failure
Liver and kidney disease
Increased risk of cancer
But why does this matter when looking at the fitness industry in a country?
Well, a population's health and fitness statistics loosely correlate to how the market is shaped when it comes to the health and fitness industry.
A healthier population means people engage more with healthy lifestyle choices.
A higher engagement with healthy lifestyle choices means more people are spending money on health and fitness, leading to increased revenue and opportunities for industry players such as yourself.
When compared to other western English-speaking nations such as the UK and Australia, Canada is relatively healthy.
With that said, and with all facts and figures considered, it's fair to assume that working as a personal trainer in Canada has the potential to sustain a comfortable career.
Step 2: Get your Qualifications and Certifications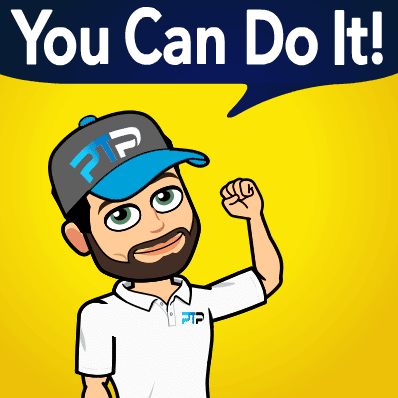 Here, you'll get to know the type of certifications you need to obtain before you can be employed or set up a practice.
Once you've decided that the Canadian fitness industry presents suitable enough opportunities, the next step is to get your credentials.
Canada's approach to the certification and regulation of fitness professionals is similar to that of the United States. There is no nationally standardized fitness certification you must obtain.
Instead, you can choose a personal trainer certification exam from any number of available certifying agencies in order to have the CPT title.
Where Canada differs from the American approach is when it comes to lack of regulation through accreditation.
Exclusive PTP CPT Offers



Gold Standard Cert

Most Popular Cert

Best Study Materials

A Good Option

A Good Option

Best CPT for you?

Firstly, you don't even need to be certified to proclaim yourself as a PT in Canada.
Simply posing as one, having some knowledge of exercise science, and providing the specific services allows you to partake in the industry.
Of course, if you're trying to work as an employed trainer, most of the reputable gyms and fitness centers will require you to produce a personal training certification as a prerequisite.
You will also probably need first aid, current CPR, and AED certificates.
Because of this lack of regulation, it's also quite common to come across a slew of non-accredited fitness certifications and wellness courses.
This makes things a bit difficult to navigate; as you can imagine, the market is saturated due to the low barrier of entry.
From an ethical perspective, I would also say it's a bit of an issue. Having untrained PTs conducting fitness instruction could lead to disastrous outcomes.
In the best case, clients could potentially not achieve their fitness goals, and in the worst case, injuries could happen.
My suggestion is to obtain one of the tried and trusted certs from south of the border.
The US has some of the world's most highly regarded fitness and exercises sciences certifications from leading agencies and institutions.
In the past, you would need to be physically available to attend a US-based testing center to obtain a cert for your PT qualifications.
Today, however, some of the leading fitness certification agencies in the US offer distance-based options in the form of live remote testing.
My top 5 certifying agencies are:
National Academy of Sports Medicine (NASM)
International Sports Science Association (ISSA)
American Council on Exercise (ACE)
American College of Sports Medicine (ACSM)
National Strength and Conditioning Association (NSCA)
All of these are accredited by nationally recognized commissions in the United States.
These commissions include the NCCA or National Commission for Certifying Agencies, the most popular one, and DEAC or Distance Education Accrediting Commission, usually responsible for online courses.
If you're looking to go local, your options would include:
Canadian Fitness Education Services (CFES)
Canadian Fitness Professionals (CANFITPRO)
Canadian Society for Exercise Physiology (CSEP)
In some cases, gyms, fitness centers, and health clubs will have their own in-house certification and training process to get employees up to speed with the specifics of that organization, in most cases, just a high school diploma will suffice.
Regardless of regulations and potential risks, getting certified provides you with a second-to-none knowledge and practical skills base. you'll also have access to top-notch study materials which you can refer to when you need them as a professional.
Knowing what you will learn through certification will open your eyes to a wealth of information you would otherwise be oblivious to. That confidence and competency can easily set you apart in a field of less knowledgeable individuals.
all this considered, you could also upskill by getting a bachelor's degree in a health and fitness-created field such as kinesiology.
this would allow you to really stand out and aim for attractive career and revenue options with near-guaranteed success.
Step 3: Register for Insurance and Professional Membership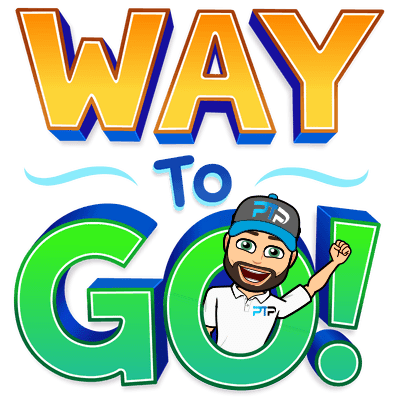 Below, I'll show you the type of insurance policies you should have as a personal trainer in Canada, alongside professional associations you should belong.
When it comes to fitness, there is an inherent risk of injury and medical complications arising no matter how well administered the exercise technique is.
Physical activity, especially for those new to it, is a tough journey and often leads to unfavorable events.
While this is a natural reality in most cases, you are a functioning professional, and having things go wrong on your watch could land you in some complicated legal drama.
For that reason, it's important to have professional liability protection and an insurance policy that indemnifies you from the loss or damages a client may experience through the use of your service.
Most people fully appreciate that accidents happen and won't hold you accountable, but the risk is not worth it.
You can get insured through some of Canada's top fitness certifying agencies, such as the ones I mentioned earlier.
For example, CSEP offers a membership option, under which you will have access to professional liability insurance.
CFES also provides a policy for registered members, and according to their website, this policy covers:
Advertising Injury
Blanket Contractual
Broad Form Property Damage
Cross Liability/Severability of Insured's
Employer's Liability
Incidental Medical Malpractice
Injury to Participants
Medical Payments
Occurrence Property Damage
Owners and Contractors Protective
Personal Injury
Products/Completed Operations
Tenants Legal Liability
Aside from insurance, membership with these organizations also grants you access to other useful resources.
Canfitpro, for example, provides its members with the following:
Access to continuing education events
Certification programs and exams
Professional networking within the fitness industry
Discounts on goods and services within the fitness industry
Discounts on insurance
Step 4: Determine your Salary and Income Potential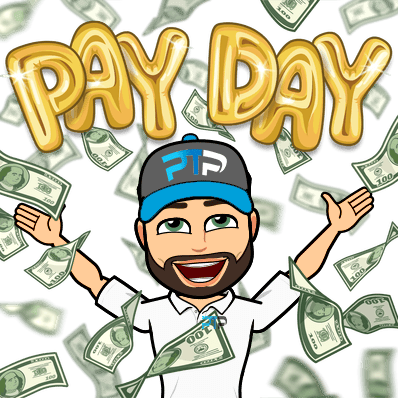 Come along and discover the parameters that will determine the amount you'll earn as a personal trainer in Canada.
Once you're qualified, you're now on the road to working full-time, or even part-time, in the fitness business.
Since it is a business, numbers matter, and the numbers in question are your potential income.
Understanding how much you could earn is an important consideration and usually informs one's decision to follow a certain career path.
So how much can you expect to earn as a PT in Canada?
According to talent.com, the average Canadian PT earns $53,625
/ year.
That's Canadian dollars, which translates to just over $44k in American money.
Compared to the national average of around $61k in the US, earnings for PTs in Canada seem paltry.
With that in mind, it's easy to conclude that working as a PT in Canada is not worth it compared to the same profession in the States.
Before we make that assumption, let's consider something very important.
Exclusive PTP CPT Offers



Gold Standard Cert

Most Popular Cert

Best Study Materials

A Good Option

A Good Option

Best CPT for you?

That important consideration is the cost of living.
While what you earn is one thing, what you will need to spend can reshape your perspective.
According to Investopedia, Canada has a lower cost of living than America on average across common living expenses.
Canada also has lower taxes while still providing more social benefits than the US.
Another example is probably one of the biggest factors, and that's housing.
Based on the same batch of statistics, the average rent in the US costs almost double that of Canada.
That's comparing the most expensive cities in both countries, New York in the US and Toronto in Canada, with figures of $3,070.29 and $1632.49 respectively.
Everything from a loaf of bread to a pair of Nikes is simply cheaper in Canada, with roughly the same average income across all professions.
With that in mind, taking an $8k knock on your average earnings as a PT in Canada probably leaves you with a few more pennies at the end of the day than you would have as a PT in the US.
As I mentioned, salary is determined and influenced by many factors and variables.
Other important factors include location, qualifications, and experience, s lets take a look at those.
Location is considered one of the most pivotal factors in determining salary potential.
Every day, millions of people across the city, state, and international borders just boost their income.
Migrating for better-paying work opportunities is the leading motivation behind immigration.
With that in mind, it's important to understand how location can and will influence how you line your pockets.
Based on the salary statistics I mentioned, moving to Canada to work as a personal trainer definitely presents opportunities. Even within Canada, where you are located can have drastic outcomes on your salary.
If you were to become a personal trainer in Toronto, for example, you would have access to more client prospects, employment opportunities, and freedom to do business than in a smaller city or town.
As I've already gone through in detail, location also determines the ultimate value of your income.
Tax and housing costs typically change from city to city, so make sure you also keep that in mind.
As much as the Canadian fitness industry is underregulated when it comes to credentials and qualifications, having a certification or more will set you apart from other professional trainers and allow you to place value on your services.
Credentials give you the insight and skills to deliver a better service than someone without qualifications.
And when you apply that insight and that skill, the results will speak volumes for your value as a PT.
This will allow you to charge more for your services or apply for better-paying positions and increases in salary.
while it's true that you can learn the essentials of exercise science without going through a personal trainer program, there are just some things that you cant learn without going through the works.
one of these is the ability to develop and administer training programs.
Experience is something you cant modify or manipulate with strategy or resources; it's simply a matter of time.
Going through the process of working as a personal fitness trainer in Canada will allow you to gain skills and develop your craft over time.
That gained skill is what you can leverage in your value proposition when approaching client prospects and deciding on your pricing.
You will, of course, learn the art of drawing in and converting clients more effectively with experience.
Other skills you will hone over time include:
Interpersonal and communication skills
Motivational skills and change psychology concepts
Financial management skills
Different coaching strategies
Mastery of programming and instruction.
With time and experience, you will also cultivate a business network and a large client base on which a strong reputation can captivate a wider market.
All these things are valuable and appreciate over time in the form of your asking price.
Step 5: Time to Get A Job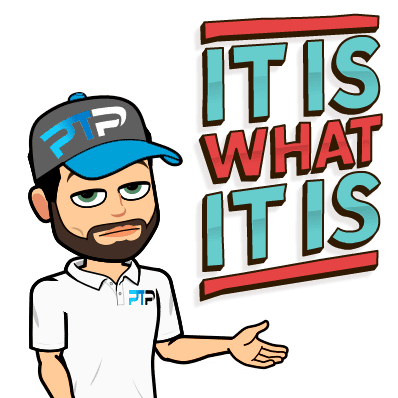 Do you know what to do to get a great job in Canada? Stay tuned to learn more.
Getting a job as a PT or fitness instructor in a Canadian gym, fitness center, or health club is as simple as inquiring with them.
Many gyms and fitness facilities have vacancies and open positions advertised on their websites with a convenient application process.
You can also approach them directly by visiting a gym and enquiring with management.
Another option is using recruitment platforms like LinkedIn, Indeed.com, and Glassdoor.com.
These online classifieds have thousands of job ads to choose from and apply to.
Your work in a gym will largely involve you being a group fitness instructor.
such classes include:
Aerobics
Strength training
HIIT
Spinning/indoor cycling
Working independently as a freelance, or self-employed trainer is another route you should consider taking your career.
in this role, your main duties will include:
Weight loss
Strength and conditioning
Rehab
In most instances, this is where you should be aiming your career, only using part-time and full-time employment as a launchpad.
Working as a self-employed trainer will, of course, bring with it many extra expenses and responsibilities, but it will also allow you to set your own price and determine your own schedule.
Online Coaching in Canada
Online coaching is a burgeoning sector in the fitness industry.
It is set to overtake traditional in-person training based on current trends.
Online training is versatile and flexible in that it allows you to deal with multiple, remote clients in a streamlined system depending on the resources you are using, of course.
As an in-person fitness instructor, the number of clients you can deal with in a day is very limited since each one will take up their own time and space.
With online coaching, you can have hundreds or even thousands of clients on your books, allowing you to increase your reach and revenue greatly.
Online coaching is great t have as a component of your existing in-person services and not just as your sole business approach.
That's because you can kill two birds with one stone, servicing clients who prefer the traditional method as well as those who prefer a virtual interface.
This approach is known as the hybrid or integrated model and is becoming increasingly more popular.
Nutrition is as important, if not more important than exercise when it comes to health and fitness.
Consider exercise as the trigger, while nutrition is the ammunition if health and fitness are the targets.
By having a strong focus on nutrition, you ensure that your success rate as a coach is as high as possible.
This means that your clients are happy, and their outcomes can be used to promote your services.
You can pick up a nutrition coaching cert at any one of the aforementioned certifying agencies.
Doing a nutrition coaching cert allows you to understand how to apply nutritional concepts as a coach and integrate them effectively with your fitness programs.
This will be especially effective with clients looking to lose weight.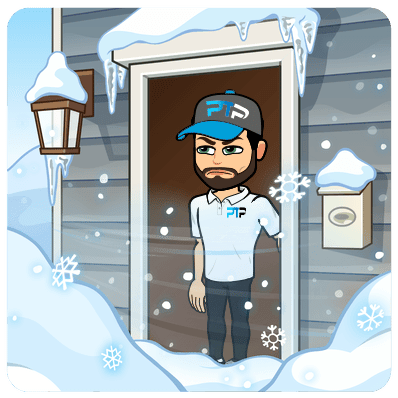 I believe you have been duly informed on how to become a personal trainer in Canada.
You can contact me for more tips and useful information.
Canada has a good fitness industry backed by one of the world's largest and most stable economies.
It's a great option if you are a US citizen looking to relocate for work due to the proximity and limited cultural contrast between the two countries.
If you want to optimize your chances, I suggest you aim for
Canada does, however, have the drawback of severely underregulating its fitness professionals. This means the market is likely saturated due to the low entry barrier.
https://runrepeat.com/gym-industry-statistics