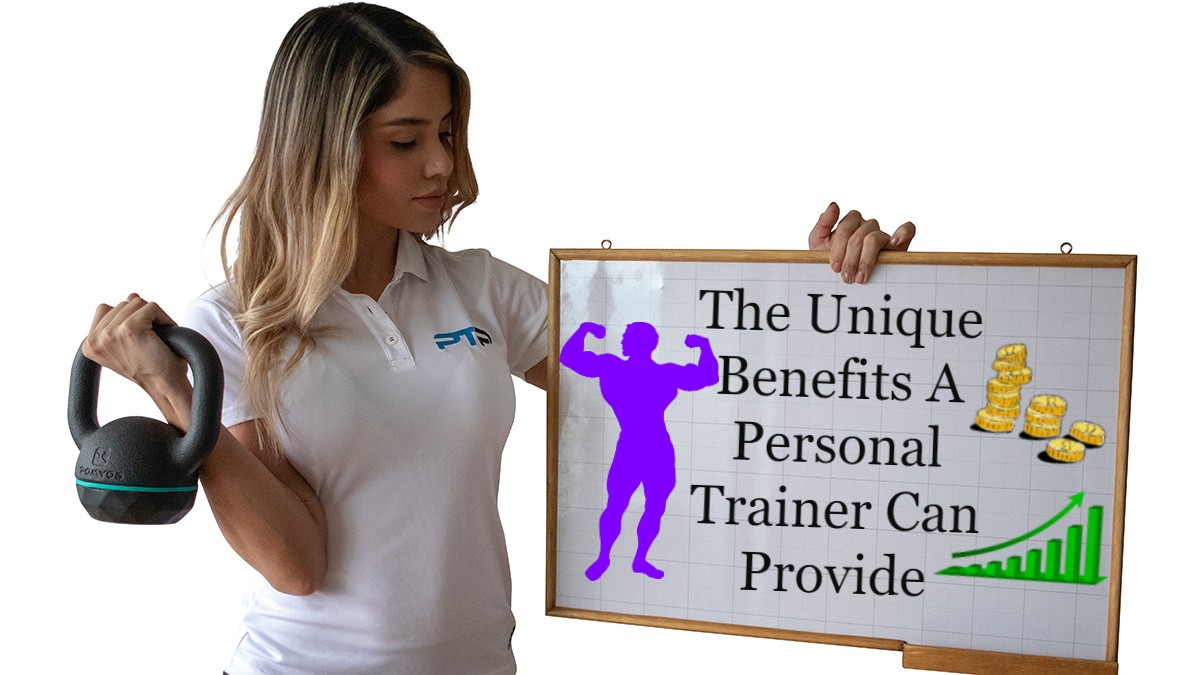 Undoubtedly, the personal training business has become a focal point of the fitness world over the past few decades.
In fact, the number of personal trainers certified and practicing in the United States alone has grown from 267,000 in 2014 to a current figure of around 340,000.
That's a staggering increase of almost 22% in a very short space of time. And from those numbers, it's clear to see that personal trainers are in demand.
Hey everyone, Coach Tyler here.
In my blog today, I want to examine why personal trainers have become so popular. In particular, I want to have a look at the unique benefits that you, as a personal trainer, can provide to your clients.
Because of these benefits, along with more and more people wanting to get fit and healthy, the personal training industry continues to grow at a fantastic rate.
My intention with this blog post is to give you more insight if you are interested in the world of personal training, want to become a personal trainer, or have just started out on your journey to helping others turn their lives around. I want to particularly show why personal trainers are unique in the fitness world.
If you still have any questions after reading this article, don't hesitate to comment at the bottom of this page, and I'll respond as soon as possible.
If you have not yet done so, take the quiz to determine which personal trainer certification best fits you.


The menu at the top of this page will answer any question related to your personal training. Also, visit the home page for the most recent and popular articles.
So Why Become A Personal Trainer when so many other fitness careers are available?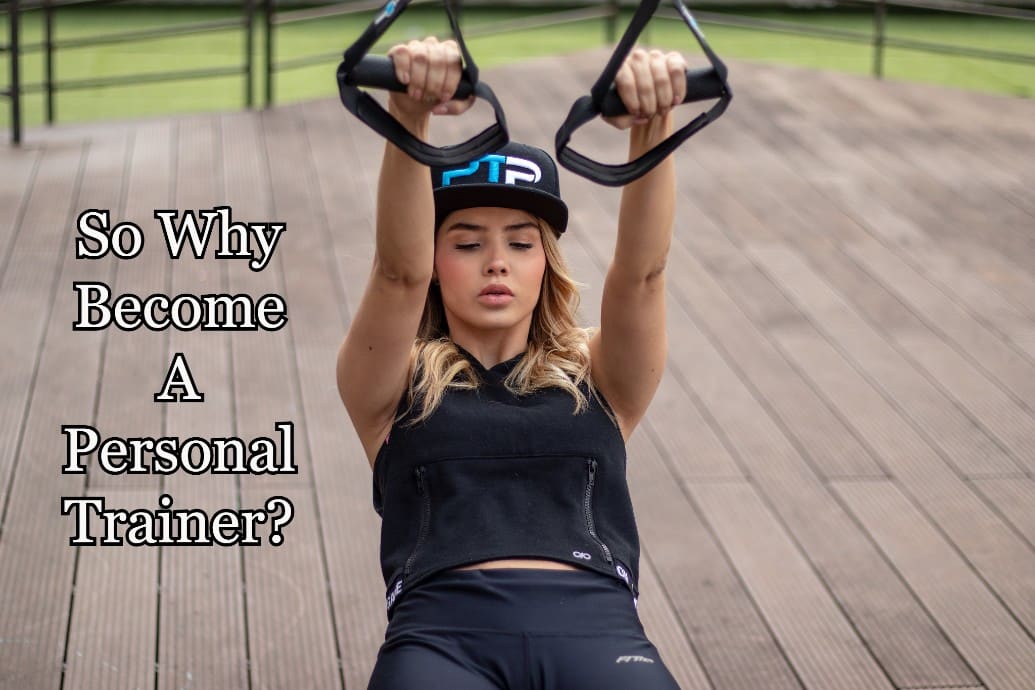 Well, this is a question I often get asked.
Why? Well, when someone looks into getting a start in the fitness world, they are often overwhelmed by the sheer number of different career options available to them.
And while this is really exciting, it's just a little daunting too! That's one of the reasons why I started PT Pioneer. I wanted a portal to help those of you who want to make it in the fitness world but are intimidated by the many different career paths you could take.
While my site has a personal trainer focus, I have also covered a range of other careers available out there. The thing is, with most of them, coming from a personal trainer background can be a huge advantage.
And that's why I think that if you want to make it in the world of fitness, starting out as a personal trainer gives you an exceptional knowledge base and an excellent grounding to expand further from that point onward.
It also teaches you the fundamentals of working with various clients, all with different needs, expectations, and, ultimately, goals. It really covers all the bases of the fitness world in my book.
But one of the main reasons I suggest to people who chat with me about becoming a personal trainer is the fact that it's a privileged position in which you can deliver so many unique benefits to each individual you work with.
These are in no particular order and no one is better. These are just the unique benefits you can offer your clients as a personal trainer.
So let's dive straight in and see what they are!
As a personal trainer, you can help the widest variety of clients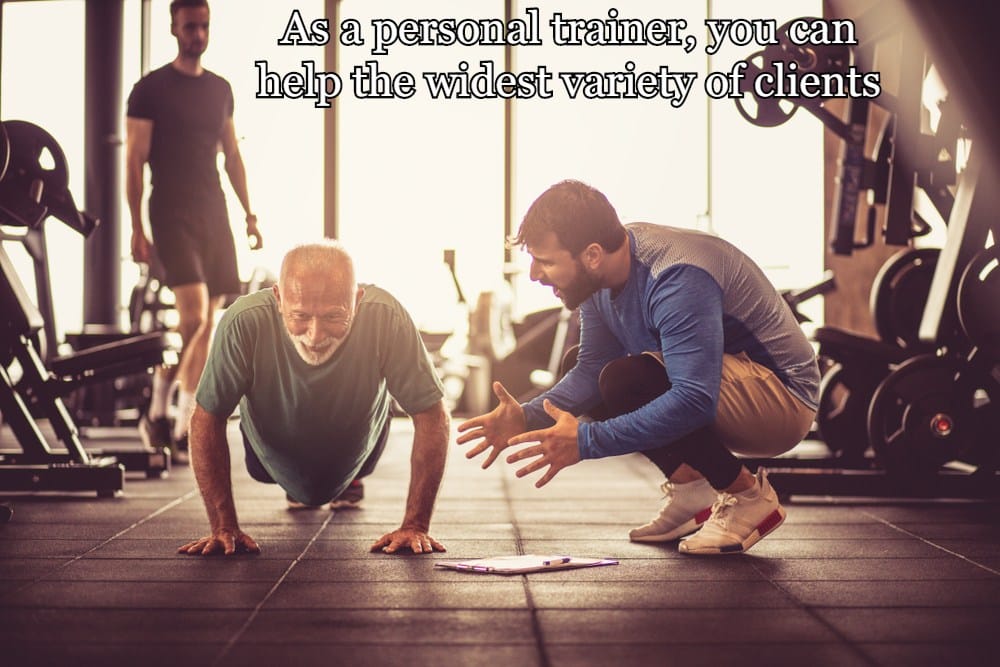 Perhaps the first thing that needs to be said as we get into the unique benefits that you as a personal trainer can provide is the scope of people that you can help.
Just think about it. You've seen a personal trainer in the gym working people through their routines. They range from young to old. In fact, many personal trainers actually become experts in helping people of certain ages; be it youth or perhaps working exclusively with older clients that may be restricted in what it is they can do exercise-wise.
But age is not the only factor here.
Exclusive PTP CPT Offers



Gold Standard Cert

Most Popular Cert

Best Study Materials

A Good Option

A Good Option

Best CPT for you?

Personal trainers also have the ability to work with people who have a range of set requirements. For example, clients:
Who want to build strength in certain muscle groups
Who want to tone up their bodies
Who want to lose excess weight
Who want to increase their cardiovascular capabilities
Who want to improve their overall physical flexibility
Who are training for a specific sport or event
We can break it down even more into specific health issues. For example, a personal trainer might devise work out program for clients:
Who suffer from arthritis
Who are recovering from specific injuries
Who have cardiovascular disease and can only perform specific training regimes
Who suffer with pain in certain areas of their bodies, like their neck or back, which curtails the exercises they can perform
Who have diabetes
Who are recovering from falls
I am sure you would agree that the scope for a personal trainer to help such a wide variety of clients is by far the broadest in the fitness industry, that's for sure. And so many other client-types can use your services as a personal trainer.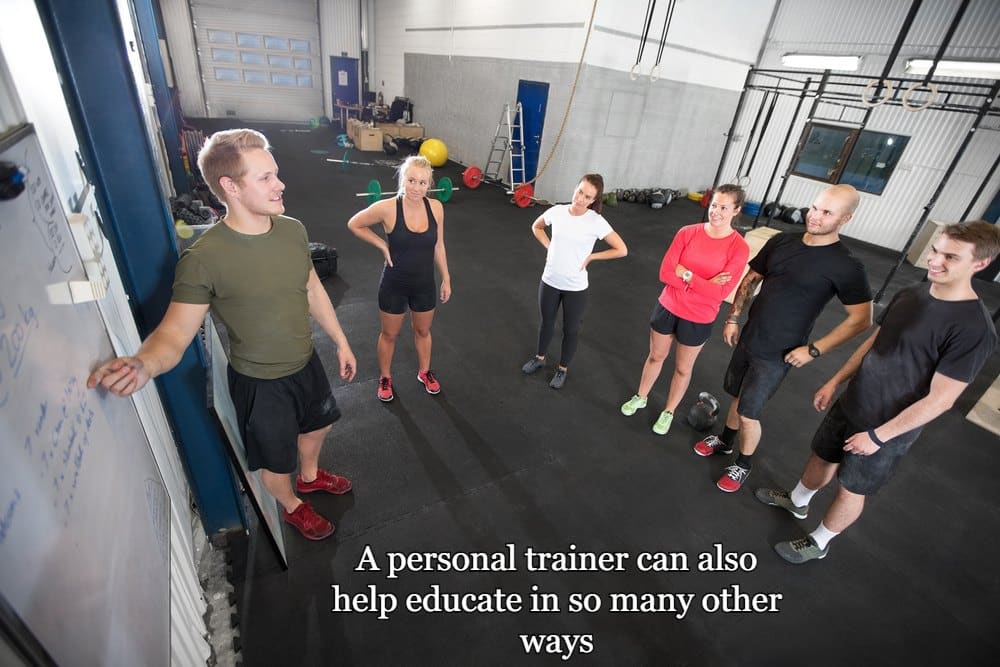 Ok, so we have looked at the physical ways a personal trainer can help people. Not just a regular person wanting to get fit but people of any age and with various requirements.
But a personal trainer can also educate in other ways.
Do you remember when you first went to the gym and tried out a few machines or different exercises? It was a little daunting, right?
Now, it's the job of a personal trainer to help their clients perfect their workout program. And to do this, they help them get the best out of it in many different ways.
For example, as a personal trainer, you will guide your clients through the perfect form for all the exercises you have included in their program.
If someone wants to build their core strength overall but doing too much cardio, that won't help, right? So your program will include the necessary exercises to reach their goals.
More importantly, you will show them how to do those exercises perfectly to get the best benefits from them. In fact, allow your clients to exercise by themselves, even if you are not around!
Educating your clients also includes ensuring that they train correctly to avoid injury. It's easy to start getting injury problems when clients get lazy and train without the correct form, technique, and posture. Remember, an injured client cannot train, so their training goals are put on hold.
And that's a horrible situation for everyone!
Another example of how a personal trainer can help educate their clients is from a nutrition standpoint. While you might not be a nutritionist per se (although you could also study further in that direction), you will have the knowledge gained from your certification to be able to help someone with nutrition overall, especially those looking to bulk up and even clients who want to lose weight. Personal trainers also have excellent knowledge when it comes to supplements.
A personal trainer helps set achievable, measurable goals and designs a workout program to achieve them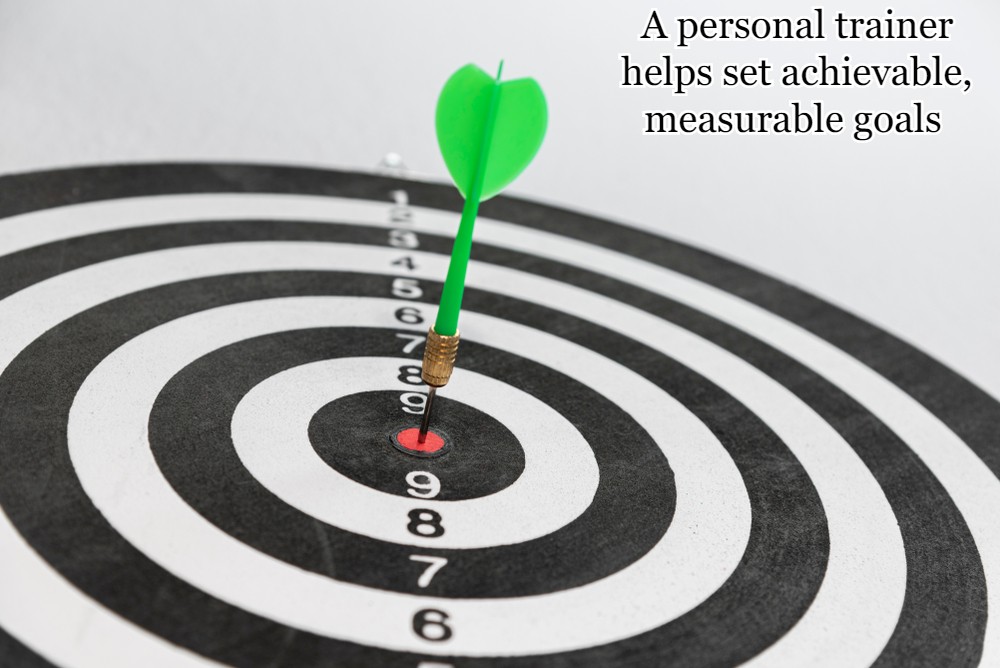 When it comes to fitness, personal trainer uses their knowledge to devise a fitness program for their clients that will set measurable and, perhaps more importantly, achievable goals.
And this is done through a structured routine that is followed with each new client. I want to explain this briefly and show you exactly what it entails.
Determining current fitness levels and overall cardiovascular health.
One of the first things a personal trainer does is determine a new client's fitness level and overall cardiovascular health. The simple way to do this is by monitoring a client's heart rate and the time it takes to recover after putting them through a stress test.
As a personal trainer, there is a range of factors to consider here, including a client's sex, age, and prior or current health conditions. All are crucial in determining the overall fitness of each client and then moving on to the next step.
Determining a client's overall strength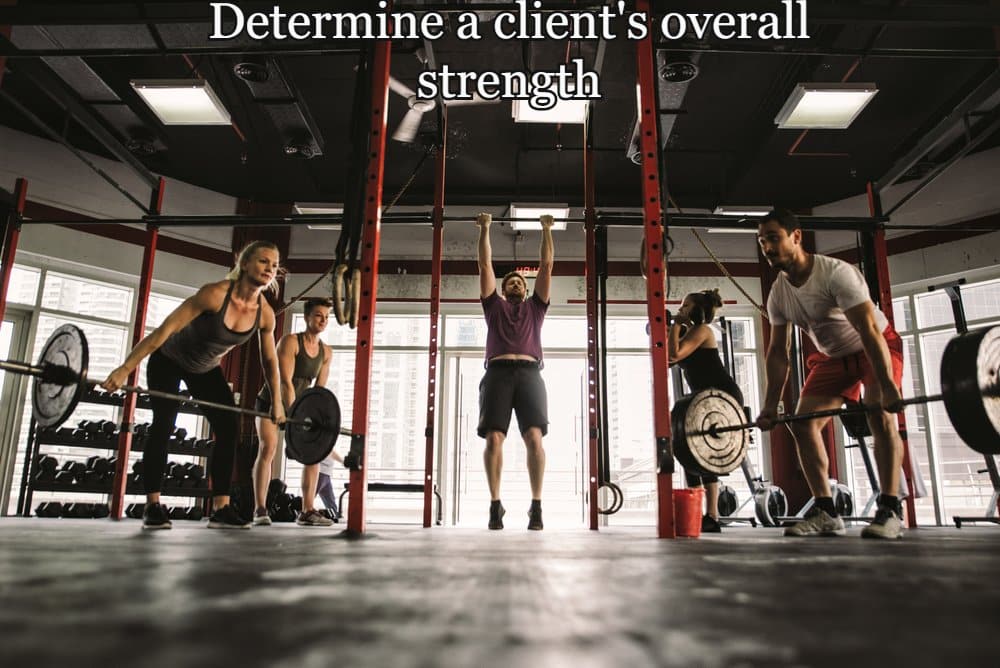 Once you know a client's fitness levels, the next step is to find out their overall strength. This is another important factor in measuring whether their goals are being met while they train under your supervision, so you need a base starting point.
These tests measure both upper body and lower body strength.
Looking at a client's posture
Assessing a client's posture is also extremely important before they start training with you. The main reason for this is to find any muscle imbalances that they might have.
In every person, this is different because some muscles will be stronger than others. This plays an important role in determining their workout program based on what it is they wish to achieve overall.
Exclusive PTP CPT Offers



Gold Standard Cert

Most Popular Cert

Best Study Materials

A Good Option

A Good Option

Best CPT for you?

Also, it's a real benefit for your clients that you establish which muscles are the weakest and help to strengthen them overall.
Discuss what it is they want from working with you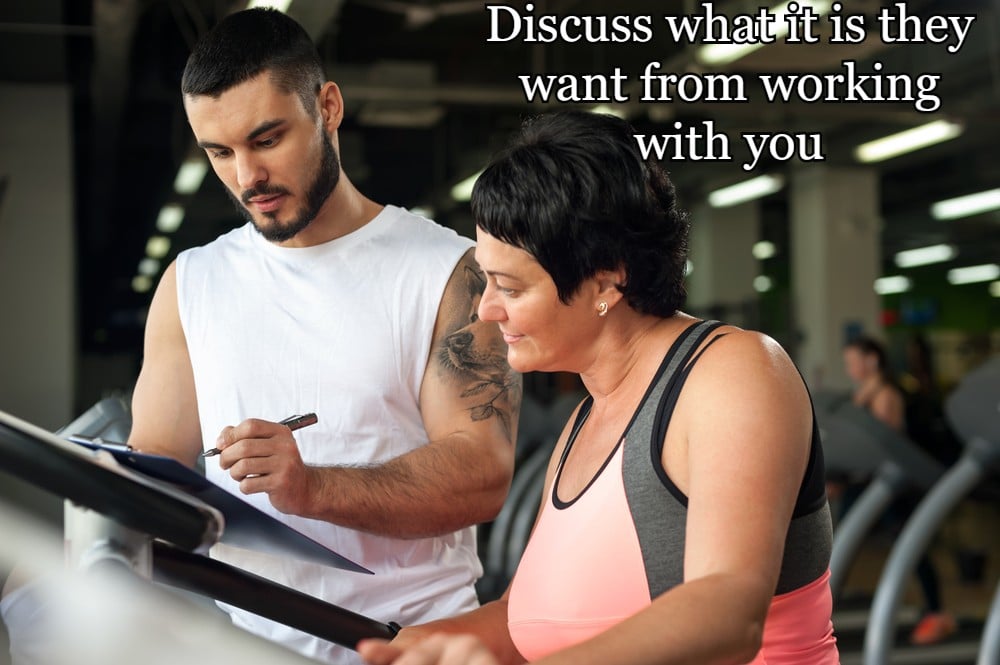 The next important part of this process is discussing what a client ultimately wants to gain from working with you. It's one of my favorite parts of working with a new client because it's the start of your journey into getting to know them and what makes them tick.
And that's so important further down the line, especially when it comes to motivating them towards their overall fitness goals.
So take the time over a cup of coffee to see their expectations. And believe me, some clients set the bar too high, wanting to quickly achieve the impossible.
That's where your guidance comes in because, now armed with all the facts and figures from their fitness, strength, and posture tests, you can help them refine their wants, needs, and goals far more realistically, that's for sure.
And then it's onto the final step!
Designing specific workouts
And that final step is one that is different for every single one of your clients. Sure, some may be similar, but for the most part, every client, based on what it is they want to achieve through working with a personal trainer.
These specific workouts are tailor-made to help them reach their needs and goals, which you have discussed and refined with them as above. Remember, a workout program is very flexible and will continue to evolve as your clients get fitter and stronger.
Personal trainers are the perfect stakeholders for client accountability and motivation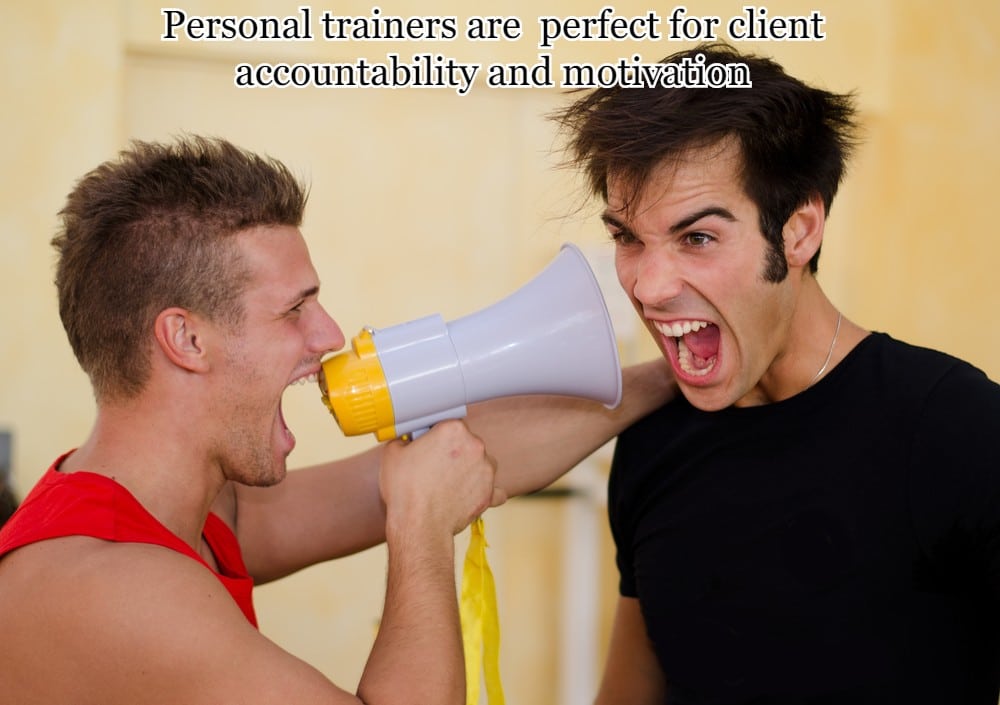 Ok, so we have discussed all the unique things that a personal trainer needs to do beforehand to get a client up and running on the path to achieving their fitness goals.
And to get there, you as a personal trainer have an important part to play, not only from a guidance point of view regarding exercise.
It's also your job to:
Hold clients accountable
Continually motivate them
Accountability
Even those of us who enjoy going to the gym have days when working out is the last thing on our minds. I am sure you know the feeling.
Perhaps, you prefer an early morning workout. But the fact that you stayed up a little late last night bingeing on your latest favorite TV series means that when the alarm goes off at 5 am to go and train, you'd rather have that extra hour of sleep.
And our clients certainly are no different!
But the thing is, when a client signs up with a personal trainer, you help provide some extra reason to get up and get to the gym. That accountability, the fact that a client feels that they can't let you down (after all, you have gotten up early to help them train), is what gets them through the gym door, even when they don't necessarily feel like a day's training.
And you know what? Many clients have told me it's on the days that they didn't want to train that they often have their best sessions!
Motivation
One of the skills you need to master as a personal trainer is that motivation. And while others in the fitness world also need to motivate their clients to some degree, I think that personal trainers are one of the best at it!
And it's similar to holding clients accountable but with that little extra edge. Some personal trainers are better motivators than others, but as you grow, you will learn motivation techniques that help keep clients on track and with their eyes on the ultimate prize – achieving their goals!
In a way, as a personal trainer, you are also almost like a therapist. That's because you will find that incredible bonds will build between you and your clients.
They will talk to you about their lives, work, families, and more. They may even open up to you about their problems; it all depends on the bond that forms between you.
And through this, you will know when something is bugging a client. And that something could see them to miss sessions or start eating unhealthily, through stress, for example. It's then when your motivational skills need to be at their strongest.
If you have an excellent relationship with a struggling client, you could even sit them down and see if they will open up about the problem. See what I mean about being a therapist!
Personal trainers are perfectly placed to find a special niche to work in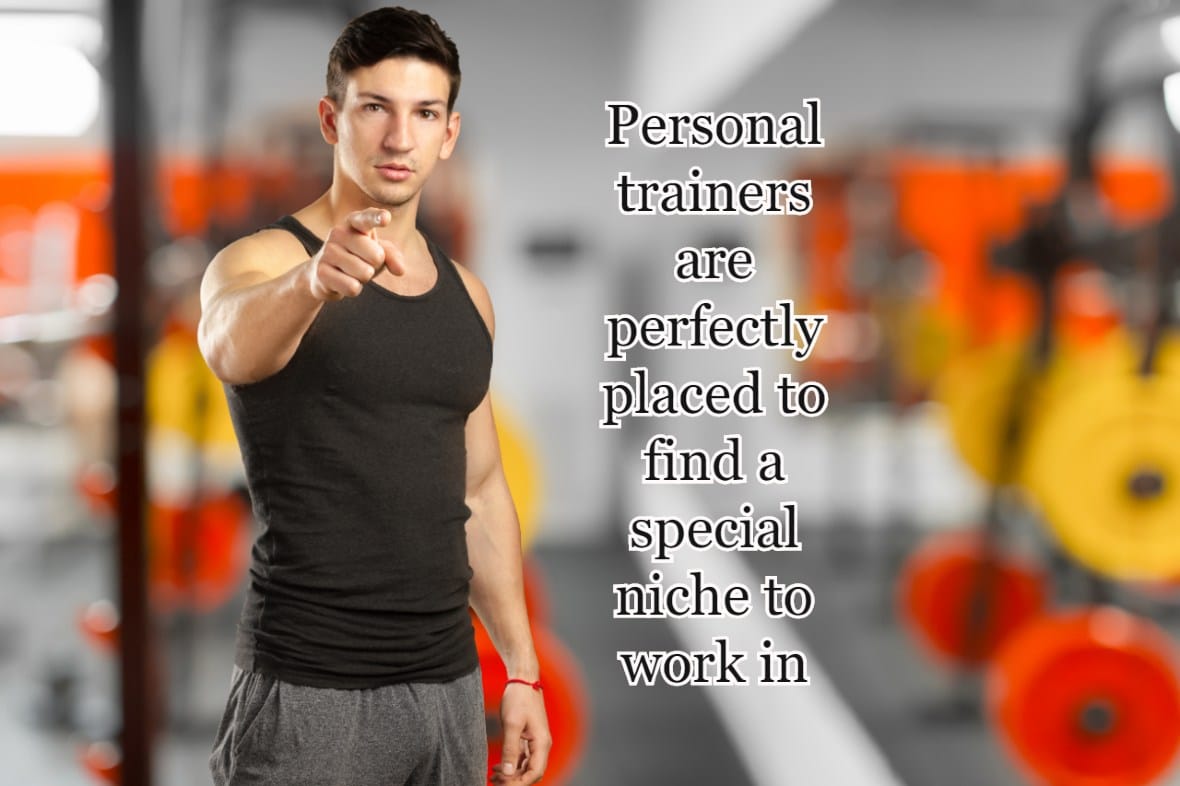 I have mentioned this briefly already, but let's look at it more in-depth now. As a personal trainer, you are in one of the best positions to decide your special niche in the industry.
Of course, some personal trainers spend their whole career helping all kinds of clients with their unique wants and needs and from all age groups.
But others find a niche that they excel at and, from there, take their career in a direction in which they operate in that niche only.
For example, as a personal trainer, you could find your niche:
As a weight loss expert
Working with the elderly
Helping people recover from serious injuries
Working with the youth
The thing is, your personal trainer certification also opens the door to further learning. In fact, many who start out as personal trainers study further, attaining certifications that broaden their roles in the fitness industry. These roles can include the of:
Strength and conditioning coach
Health coach
Nutritionist
Group fitness instructor
Online personal trainer
I think you would agree that it's easy to see why becoming a personal trainer is one of the best 'in's' in the fitness world. It just opens so many other possibilities for you from that point onwards.
Personal trainers change things up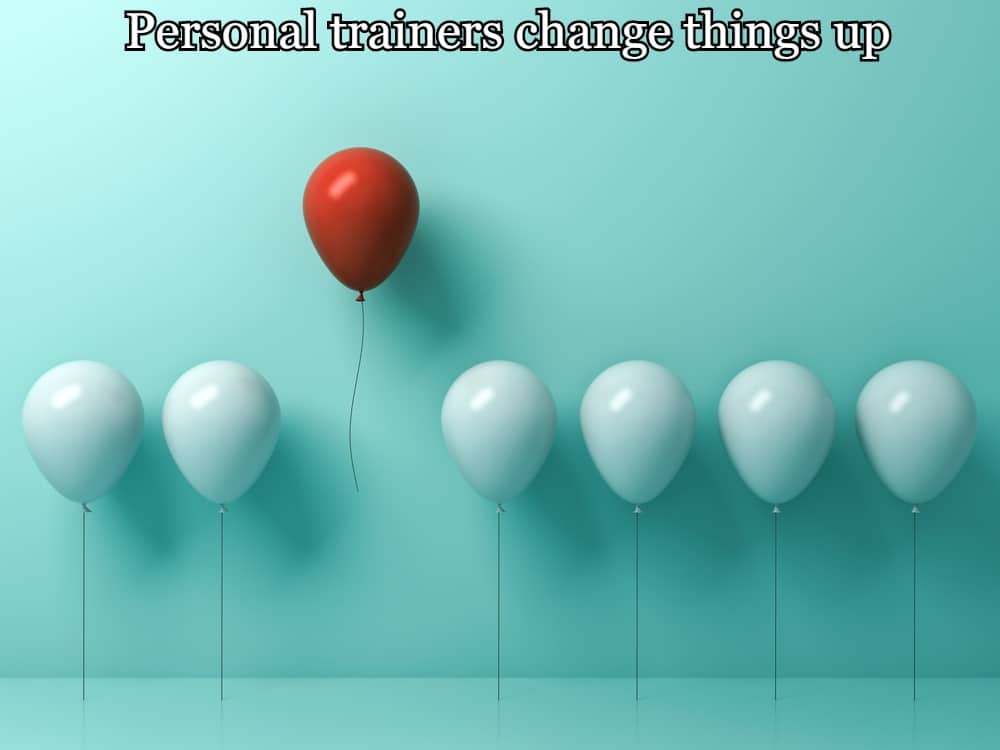 One of the great advantages clients get from working with a personal trainer is that a training program is never static. As a personal trainer, you will devise a program for each individual client.
These are never the same. And they never stay the same either.
As a client progresses, you have the knowledge and skill to continue to finetune their unique fitness program to produce the necessary results that both you and they are looking for.
With your expertise and someone's will to improve, results keep on coming, that's for sure!
Personal trainers are at the forefront of new fitness knowledge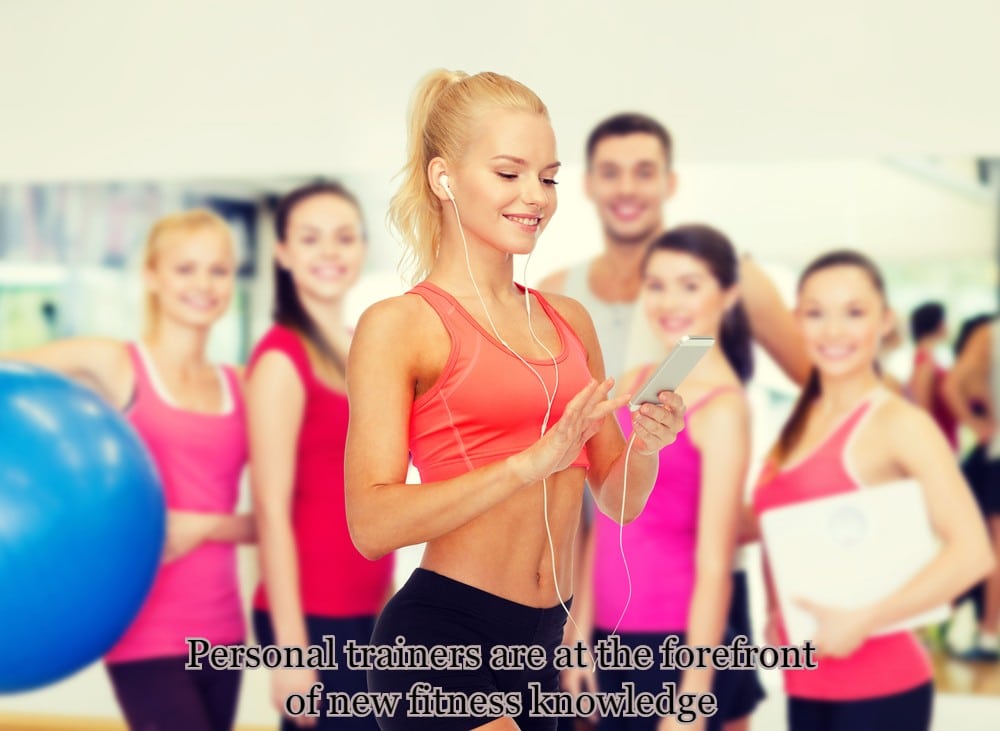 It's your job as a personal trainer to be at the forefront of the fitness world. And that means keeping up with all the new trends, fitness ideas, and even equipment.
As the expert, you can certainly expect clients to come to you to ask for an advance on new fitness ideas they have heard of and might want to try, for example, high intensity interval training.
Clients see you at the forefront of fitness knowledge, someone who knows what's going on and who will give them the best advice on fitness and new workout ideas.
That's a fairly awesome responsibility to have.
Last Words…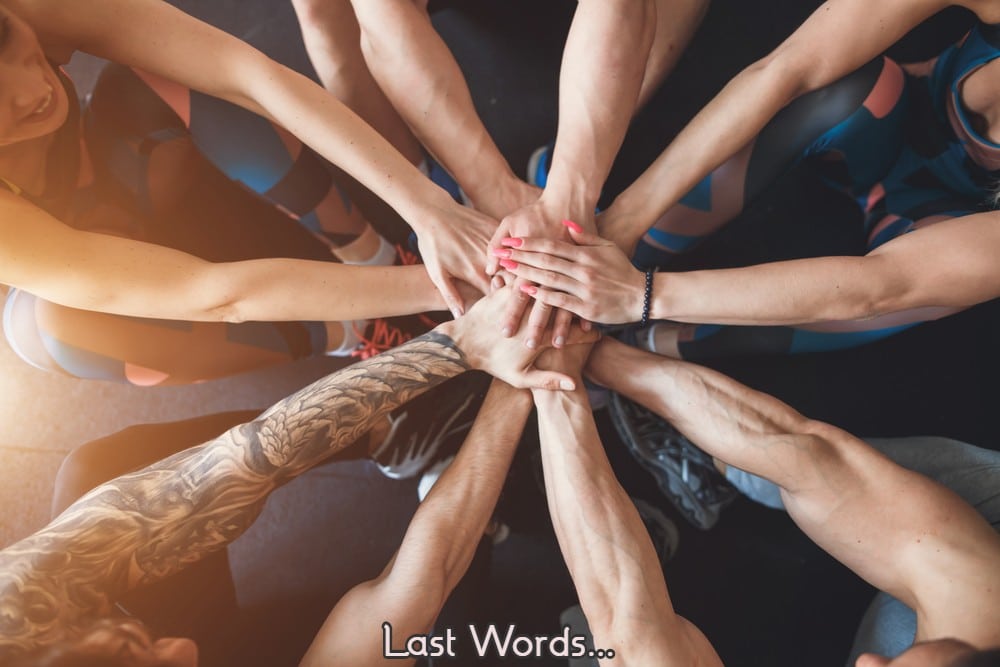 Thanks for taking the time to read this blog post. I had a blast talking about my passion for personal training and I hope there was plenty of relevant information you will find handy as you enter the fitness world.
I am sure you will agree that being a personal trainer is one of the most exciting careers in the world of fitness. No two days are the same, that's for sure, and the pride you feel in seeing someone reach their fitness goal never diminishes no matter how many times you guide people towards their best life.
If you want to ask any questions about this blog post or PT Pioneer in general, please don't hesitate to leave me a comment below, and I will get back to you as soon as I can.
And if this blog post has made you seriously want to know more about the world of personal trainers, then click this link to find all the articles on this exciting profession right here on PT Pioneer.
Finally, deciding on the right certification to get yourself accredited as a personal trainer can be a little daunting as well and for that reason, I suggest you read up on my article on the top five certifications that I would recommend for aspiring personal trainers.
Chat again soon!
References