This review will dissect the PT tool from top to bottom, helping you to understand what it is and how it works.
I'll bank on my decade-long adventure in the fitness industry to highlight the following:
You wouldn't want to miss out on this.
Let's get going.
Intro to My PTHub Personal Trainer Software Review
If you're a personal trainer who's looking to improve their business, you've probably heard of My PTHub.
My PTHub boasts trendy, Internet Age branding – plus an impressive number of users.
Is this popular software a good fit for you?
In this complete My PTHub guide, I'll cover pros and cons, my favorite features, and who this software will NOT work for.
Let's dive in.
Let me guess.
You've probably made an important realization (one that took me years):
Your client management skills (or lack thereof) can make or break your personal training business.
What do I mean by client management? If you work at a big-box gym, maybe you think client management is your boss's responsibility.
Well, regardless of whether you train at a commercial gym, own a private gym, or train people in their homes, you have to grapple with these tasks every day:
Program planning (and sharing programs with clients in an understandable, convenient fashion)
Keeping tabs on clients' injuries and preferences
Tracking strength training progress
Tracking clients' physical metrics (weight, BF %, and so on)
Remembering what to do in each session
As a new trainer, I quickly became overwhelmed by the sheer quantity of data I was expected to remember and apply on a daily basis.
I tried notebooks.
I tried spreadsheets.
I sent endless emails and texts and passed out printed workouts left and right.
I needed a better system but didn't know where to look. Maybe that's what brought you here too.
I had heard of personal trainer software, but assumed it was for trainers with more clients, more expertise, and more experience than me.
But this year when I hit 40+ clients,I knew something needed to change.
I decided to test out popular personal training software options and share my findings with you.
My hope is that this comprehensive, unbiased My PTHub review will save you time and energy and help you implement a software system sooner than I did.
Personal training software is one of the simplest ways to become a better and more professional trainer.
Let's jump in!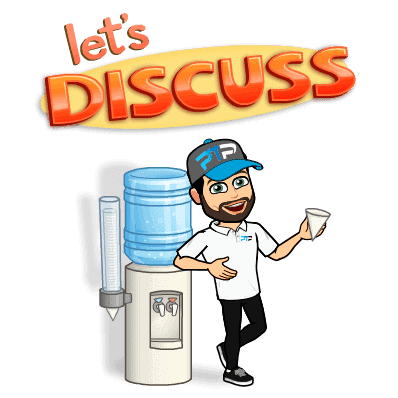 In this segment, I'll give you a breakdown of all you can achieve using My PTHub PT Software.
Let's get started!
My PTHub claims that it's 'the world's #1 PT software", with 80K+ fitness professionals using the site.
That number doesn't include client downloads.
The privately-owned UK-based company is about five years old.
After registering for a membership, trainers can create a custom URL and site (think personalized color selection and logo integration).
From there, you'll create profiles for clients, build (or select) workout and nutrition plans to share, track metrics, book sessions, collect payments, and send messages.
Through the free client side of the software, clients can access their plans, log workouts and food intake, and communicate with their trainer.
The software includes iPhone and Android apps for trainers and clients.
My PTHub has positioned itself as the most affordable personal training software on the market today, with a price comparison to the likes of TrueCoach and Trainerize proudly displayed on their main page.
How Much Does My PTHub Cost?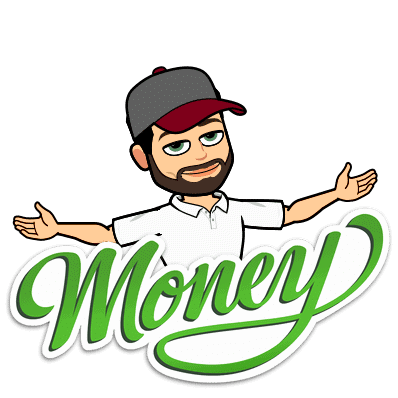 Below is an analysis of the pricing on My PTHub for your perusal. Do you think the price is worth the value?
Unlike other personal training software on the market, My PTHub offers only two pricing tiers:
Standard: $20/month – Five clients, $5/month for each additional trainer, no custom app
Premium: $49/month – Unlimited clients, $3/month for each additional trainer, custom app
My PTHub's two – just two! – pricing tiers.
My PTHub does cost half as much as some of its main competitors, and maybe less depending on the size of your business.
You can save even more money (25% of subscription cost) by paying for a year in one go rather than selecting the month-to-month option.
While price isn't everything, this is definitely a big consideration when selecting a software.
Exclusive PTP CPT Offers



Gold Standard Cert

Most Popular Cert

Best Study Materials

A Good Option

A Good Option

Best CPT for you?

Most of the trainers and gym owners I know don't have extra money to burn.
The company currently offers a 30-day free trial if you'd like to try their product out for yourself.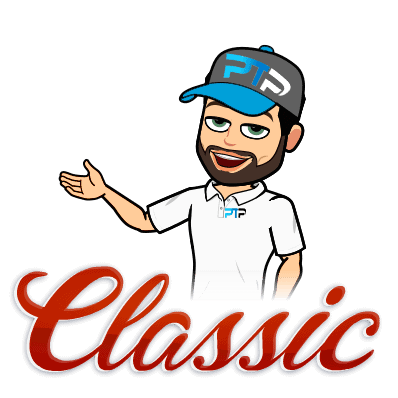 I really love My PTHub PT Software because it simplifies my work process.
Read on to find out areas that ticked the box for me.
Turns out that despite the low price tag, My PTHub's client management software is remarkably rich in features.
So rich, in fact, that utilizing them all just might be the biggest challenge the software presents!
Here are some of the features that stood out to me as unique and useful.
Some (but not all) are available on both the site and the app:
Impressive library of screen grab tutorials on YouTube.
My PTHub provides all the features necessary to, in theory, run a training business.
Trainers can schedule clients, collect PARQ forms, create and sell packages, collect payment (through Stripe, cash, or check), and send session reminders via email.
This is different from other client management software programs that leave those tasks to other platforms or cater to employees (who use their gyms' scheduling and payment collection systems) rather than gym owners or business owners.
The website hosts webinars and shares videos and ebooks pertaining to business building through their Marketplace page (which lists a remarkable array of professional affiliates, including Precision Nutrition and Theragun).
They also offer an impressive library of video tutorials via YouTube for users like me who understand software best through visual demonstration.
When you sign up for My PTHub, you'll create your own URL, as well as customize some of the branding options that translate to the site (including colors and logo).
App customization is available as well if you sign up for a Premium account.
In theory, this idea is excellent for business owners, but I found that my URL, margeauxfincherfitness.mypthub.net, was way too long to remember and share easily.
This option is best for trainers with very short business names.
Just some of the built-in meal plans offered by My PT Hub, pictured across the banner at the top of the page.
This website focuses almost as much on nutrition as it does on training, which is fairly unusual.
As a trainer, you can:
Assign clients' macro and calorie goals
Share ready-to-use meal plans designed by registered dieticians
Create your own custom or sample meal plans from a relatively comprehensive food database
Upload nutrition-related photos and documents
Track clients' intake in a manner similar to MyFitnessPal or other nutrition apps
It's worth noting that users complain of a lack of intuition in the nutrition tracking function, which may make it too clunky for everyday use when time is of the essence.
However, the app and website do serve as a great way to share general nutrition guidelines with your clients and get an overall sense of whether they're adhering to their nutrition-related goals or not.
The design of the software communicates to clients, through its emphasis on nutrition, how important eating habits are in achieving fitness goals and increasing athletic performance.
This could prove significant if you work with clients who need to focus on nutrition more.
I liked that there's the option to assign specific macronutrients, just calories or super detailed meal plans to different people.
This makes it easy to create plans for a wide variety of clients.
Access an impressive array of features from the mobile app. Ideal for on-the-go business/client management.
Some personal training software apps function like a glorified notification center, simply keeping trainers apprised of client messages and updates.
Not so with My PTHub.
Their app (available for both iPhone and Android) provides as much functionality as their website.
Not only that, but trainers with a Premium account are able to create their own 'custom app' with their logo and branding colors.
Both clients and trainers use the same app – their user experience is determined by logging in to their unique account, or toggling between accounts.
I'm on the fence as to whether this option (as opposed to offering two separate apps for clients and trainers) is more or less confusing for clients.
However, if you are both a trainer and a client, the app (and website) make it simple to switch between accounts – a feature I always appreciate.
Trainers can use their side of the app to perform the following functions:
'Shop' for a wide variety of meal plans and workout plans for clients ( free through the app's marketplace with a Premium account)
Sell personal training packages
Build custom workouts
Create events in an in-app calendar
And so much more! Seriously. So. Much. More.
Older clients may feel overwhelmed by the options the app offers, but younger or more tech-savvy clients will appreciate My PTHub's emphasis on mobile capabilities.
Clients can use their side of the app to:
Access plans and workout instructions
Log workouts, measurements, and food intake
Communicate with their trainer
Update profile details
If you and your clients are smartphone savvy and prefer to use phones instead of laptops, My PTHub will speak your language.
This is an often-overlooked but important consideration when selecting a personal training software program.
This software really shines as a mobile platform.
Huge Library of Built-In Plans
My PTHub's 'Marketplace' section, from which trainers can search and download workout and nutrition plans (free of charge with a Premium account).
Exclusive PTP CPT Offers



Gold Standard Cert

Most Popular Cert

Best Study Materials

A Good Option

A Good Option

Best CPT for you?

If you're a trainer who wants to assign plans to your clients without spending a lot of time writing and tweaking said plans on the backend, My PTHub is pretty hard to beat.
You can pick workout plans based on equipment or focus. Options include:
TRX
Bodyweight
Resistance Bands
Stretching
Bootcamp
Weight Loss
Assessments Test
Nutrition plans are organized according to goals and dietary preferences:
Male Muscle Gain – High Carbohydrate
Female Bikini Body
Female Fat Loss – High Fat
…and so on.
It's fairly simple to turn a plan into a package which can then be sold to clients.
The eye-catching, on-trend marketing (think 'Men's Physique Beach Body' nutrition plan and 'Metcon' workout plan) may prove useful in getting clients to commit to a package, which is often the hardest part of marketing yourself as a trainer.
However, the plans are designed based on specific heights and weights and are mostly aimed at younger/smaller people, so consider your client demographic when assessing whether this feature adds value for you or not.
My PTHub does allow trainers to build their own workouts and programs.
Their software makes it easy to batch edit workouts all at once, which is helpful for making changes based on client feedback or progress.
Their built-in library of individual exercise tutorial videos is good quality and includes stretches and modifications (although I could do without the loud background music that automatically plays with each video).
Overall, I think this software strikes a great balance between acting as a ready-to-ride, one-stop-shop for programs, and allowing trainers to customize their offerings.
Many platforms focus on one side of that spectrum exclusively, but My PTHub is clearly trying to appeal to both.
It favors newer trainers who might prefer pre-made plans, but only slightly.
The software makes it easy for clients to track data and pull custom reports based on their entries.
I personally believe that one of the most important functions personal training software serves is the way in which it helps trainers – and by extension, clients – gather data over time.
This data can then be used to track concrete progress (or lack thereof).
If a client sees actual progress while working with you, it's very unlikely that they'll quit, even if the progress is minimal.
And if your clients aren't achieving progress, you can know for sure that your training approach needs to change.
My PTHub makes it simple for clients to upload progress photos and track stats related to both their body composition and their workout performance – when on-the-go or at a desktop.
There's even a 'before and after' photo generator with options to share directly to Facebook!
In other software I've seen, these graph generation options are relegated more to trainers than clients.
I like that My PTHub puts the power in clients' hands.
Clients can track everything from biceps' circumference to total time spent working out to max weight used on the adductor machine.
As part of my client intake process, I would use this software to select two or three metrics that matter to a given client and that the both of you can begin tracking immediately.
Data collection gives clients a sense of ownership and forward momentum.
Start-to-Finish Management
A peek into the financial management side of the software.
Overall, My PTHub could literally become an integral part of every step of the training and business ownership process.
This is no small feat.
To understand the far-reaching functionality of this site, let's explore a start-to-finish training scenario for a trainer who owns their own business:
During the initial assessment session, the trainer uses My PTHub's built-in Assessment Test program to measure and record clients' current fitness level.
Trainer then adds clients' measurements, weight/height, age, and goals and interests to a new client profile.
In the second session, the trainer asks the client to download the My PTHub app and fill out the necessary forms.
The trainer then shares six-week workout and nutrition programs with the client, through the app, selected based on information culled from the first session.
The trainer takes the client through the first workout, tweaking it as they go based on client feedback.
At the end of the session, the trainer sells the plans (which the software allowed him to turn into packages) to the client, accepting payment via Stripe.
They use the calendar function in the app to schedule the next in-person session and assign workout and nutrition tasks in the interim.
This is just a snapshot of how much you could use this app with your business.
Whether you're interested in that level of integration or not is beside the point – I'm genuinely impressed at the number of features My PTHub offers for the price.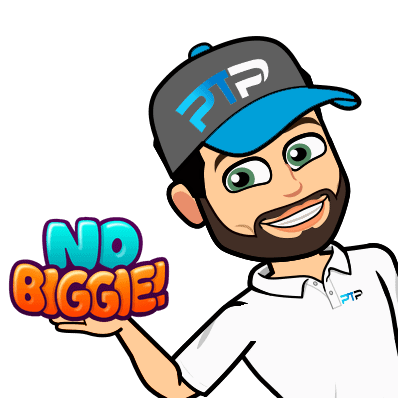 Without mincing words, I wish I could score them 100%, but there are some areas that are still a work in progress.
I have listed them below for your reading pleasure.
While My PTHub is giving trainers a lot to work with, and is clearly trying to keep up with market trends like online training and nutrition coaching, I do think the software needs some improvements.
It's definitely worth using, but keep the following caveats in mind:
While options are great, one would hope that this many buttons could be streamlined and consolidated at least slightly for ease-of-use.
I would describe the My PTHub website as expansive, but clunky.
There are so many different features – and so many different ways you could conceivably use the software – that users could begin to suffer from decision fatigue and confusion fairly quickly.
This is less of a concern for trainers (who are probably keenly aware of what functions they need) and more so for clients, who often feel overwhelmed and stressed already.
It's hard to tell who exactly My PTHub's target market is – business owners, nutrition aficionados, trainers who are employees at commercial gyms, or online trainers?
The answer is conceivably everyone, which makes the software more challenging to use if you don't need certain capabilities.
You can weed through and find what you need, but that process is time-consuming and potentially frustrating.
It's not always easy to follow the breadcrumbs back to the main pages, or find the information you need where it seems like it ought to be.
By focusing on everything, the creators of this somewhat bloated website have made it hard for users to focus on anything.
Trendy, Less-Than-Desktop-Friendly Design
With youthful models, loud background music, and a Crossfit-style gym setting, My PTHub's exercise demonstration videos seem aimed at a younger clientele.
This issue goes hand-in-hand with organization, but I think it's worth addressing separately.
Part of the issue I have with My PTHub's software design may be because it appears to prioritize mobile functionality over desktop functionality.
The bright colors, dark backgrounds, and a plethora of round buttons look better on my phone than they do on my laptop.
I found it difficult to integrate my own workout videos (videos have to be uploaded to YouTube or Vimeo first, which is too time consuming for most people unless they already have videos on these platforms that they want to incorporate).
My PTHub pushes users towards its own workout and nutrition plans.
The quality of these plans is decent, but the neon images of ripped fitness models will only appeal to some people.
The website and app is glitchy and slow on occasion, which is apparently a common complaint.
Customer support can be less than responsive when dealing with these issues.
Nothing feels worse than waiting for an app to load while attempting to take notes or access a program during an in-person session.
And few things make clients want to leave the gym in frustration more than a workout app that crashes mid-set.
My hope is that My PTHub's software development team tackles these bugs sooner than later.
What do you need to know in a nutshell?
Here's my take after considering everything My PTHub has to offer:
| | |
| --- | --- |
| Pros | Cons |
| Very affordable | Many users complain of glitches and crashes |
| Offers a lot in the nutrition department | Software design is not very intuitive or minimal |
| Comprehensive on-the-go app | May not appeal to clientele above 35-40 years old |
| Accept payment, schedule clients, and other business functions | Somewhat unresponsive support team |
| Huge library of built-in workout programs and nutrition plans | Overwhelming number of features |
Is My PTHub Right For You?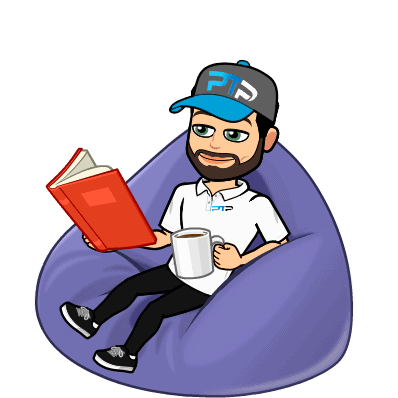 That is all about My PTHub PT software, I believe I have been able to give you a quick heads-up about its functions.
Let me know in the comment section if you will be utilizing it.
If you are a newer trainer with a limited budget, or if you work primarily with younger clients, My PTHub is probably the best option for you.
It's affordable and offers the kind of modern, feature-rich design millennials (and younger) are used to.
It's a good starting place if you believe that personal training software will improve your business but you're wary about investing a lot of money.
It may also be a great fit if you're starting your own online or in-person training business and you need an affordable one-stop shop through which to collect payment, sell packages, schedule clients, and manage both exercise and nutrition plans.
Most software that includes these features is significantly more expensive this site, especially for small start-ups.
My PTHub has its flaws, but it gives you a fair amount of bang per buck and maybe the best way to explore personal training software or launch your new personal training business without breaking the bank.
A huge assortment of features, but some may be hard to utilize and assimilate.
Well organized for the most part.
It can be glitchy and confusing on occasion.
Hard to get help with technical issues.
One of the cheapest personal training software options on the market today.
Not perfect, but a great starting point for trainers who want to try out personal training software for themselves.