Hello everybody, and welcome to another PT Pioneer career insight article.
I use this platform to help passionate fitness pros find their feet in the industry while also helping them grow and maintain successful businesses.
One of the most important things I try and inform people about the income potential for fitness professional.
This time around, I'll be taking a specific look at an health coach income and salary prospects.
I'll discuss:
Make sure you take this quiz. It will help you figure out which career and certification options are best for you.
With that said, let's get right into it.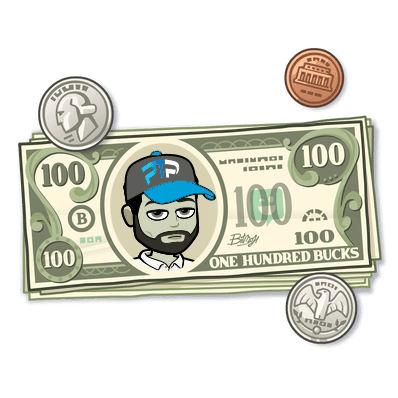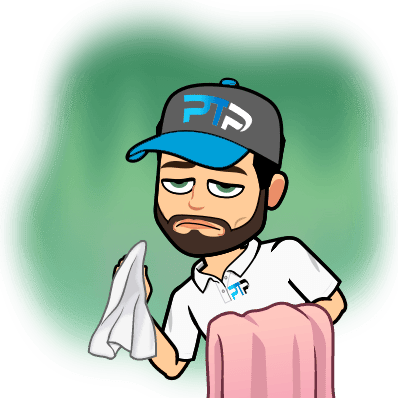 It's important to understanding who a health coach is, and I'll explain here.
Before we take a single step further, it's important to learn and appreciate what it is to be a health coach.
I've written a full in-depth breakdown of what health oaching entails, so please check that out for the full scoop.
Once you grasp what the role implies, you'll already have an impression of what sort of income bracket a health coach can expect to be in.
What Factors Influence Salary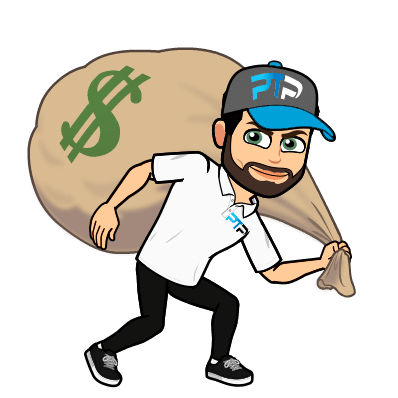 Below, I'll outline the factors that influence the salary of a health coach.
Another important consideration I'd like us to look at is the factors that affect how much you can earn as a health coach.
As with any career, the income potential is a sliding scale, and where you land is influenced by several things.
Let's take a look at some of those.
Location is one of the most influential factors affecting how much you can earn in a specific career field.
The same job in your current location will always earn you a different income in a different location.
This is especially true when comparing two international locations.
But even a state-by-state comparison will show a great contrast in what you can earn.
I did a series on personal training careers in each state, including salary stats for each state, and you can check it out here.
But what is it about the location that influences income?
The local economy is the location-based sub-factor that will determine your earnings. Each country, state, and even city has its local economy.
The size and stability of that economy influence the types of wages residents can expect.
The bigger and more stable the economy, the higher the income stats will be for that area.
The local economy also influences how much money the general population has to spend.
Population Size and Density
Exclusive PTP CPT Offers



Gold Standard Cert

Most Popular Cert

Best Study Materials

A Good Option

A Good Option

Best CPT for you?

Another great influence on salary and income potential is the size and density of the local population.
Size is the number of people in a specific location, and density is the number of people per unit of physical space.
You'll often find that it's more lucrative to be in a less populated area with a dense population than a large, well-populated area where the density is pretty low.
That's because close-knit communities are often very influential on their members.
This extends to consumer habits.
What that means is you'll quickly gain recognition as a valuable health coach in a more densely populated area.
This is not a universal factor across all types of careers.
It is, however, very applicable to the health and fitness sector.
That's because, as a health coach, your income is dependant on people choosing to invest in their wellness.
People who do this tend to have a health consciousness level that also lends itself to them having generally healthy lifestyles.
One quick way of determining the healthiness of a location's population is by looking at the obesity statistics, as well as the size and growth of the local fitness industry (gyms and fitness facilities)
Another fairly obvious influencing factor is your credentials.
To even be considered a health coach, you will need some form of qualifications.
A health coach certification is a fundamental requirement.
This usually means you've been to college or university and have a degree.
This is all well and good, but just having the basic qualifications will earn you the basic salary.
Going for the big bucks, try and aim for more advanced qualifications such as masters or doctoral, and adding other specialist credentials to the pot.
These specialist credentials might include:
Nutrition coaching
Transformation specialist
Strength and conditioning
Sensitive population group specialist
I've gone into full detail in a separate article about the various qualifications, so here's a brief roundup of some of my top-rated health coach certifications:
From the American Council on Exercise, ACE CHC, or Certified Health Coach, is an entry-level certification that most fitness professionals can obtain fairly easily.
That is to say; it doesn't have any stringent prerequisites aside from requiring candidates to hold a PT cert.
This prevents you from having a full scope of practice as far as being a certified health coach is concerned.
You won't have the authority to intervene medically with just this cert unless you already have a degree in a healthcare-related program.
Regardless of this, ACE is one of the top institutions for health and fitness credentialing, so you will have the recognition and resources that go with a top-tier cert.
NSHC is regarded as the most prestigious qualification when it comes to health and wellness coaching.
That's because it is the most well-established and has a strict entry policy.
You will need to hold a bachelor's degree or higher in a relevant healthcare-related field and have several years of experience working as a healthcare professional.
3. Wellcoaches School of Coaching
Wellcoaches is an institution that offers health care certification for licenses and unlicensed professionals.
Exclusive PTP CPT Offers



Gold Standard Cert

Most Popular Cert

Best Study Materials

A Good Option

A Good Option

Best CPT for you?

This allows you to qualify as a health coach whether or not you have a certification as a licensed healthcare practitioner.
Wellcoaches is associated with ACSM, which is a leader in health and fitness-related research.
That means you can expect a curriculum covering all the necessary bases on your journey to becoming a health and wellness coach.
Provided by Duke University, the integrative health coach or IHC is one of the most comprehensive and recognized health coach programs.
As you can imagine, the fact that a university administers it means you'll have access to some top-notch infrastructure and resources.
The catch is, it's also quite expensive, but a fair tradeoff, in my opinion.
You will need to undergo an extensive foundation program before getting down to the main certification program.
5. Dr. Sears Wellness Institute
Dr. Sears is an institution that offers a diverse array of health coaching options.
This allows you to specialize in one or a few aspects.
It also means you can consolidate multiple aspects of health coaching into one practical approach.
The concept of a health coach is quite broad and maybe even a bit vague.
I like Dr. Sears because it breaks down health coaching into its subcomponents for a more comprehensive curriculum.
6. Health Coach Institute
Health Coach Institute offers an easy to comprehend health coaching program.
It's broken down into what they refer to as the four digestible pillars.
Those pillars are as follows:
Nutrition
Transformational Coaching Skills
Personal Growth
Business and Marketing.
It's the most expensive program on this list, but again, the value is worth every penny.
For a full breakdown of these health and wellness programs, check out this article on the best health coach certifications.
Last but not least is your experience level.
The amount of time you've put into a craft or profession will inevitably translate into the amount of value awarded to your work.
So if you're starting as a health coach, you should naturally expect a lower income than if you've been in the game for several years.
Your experience level will also allow you to elevate to an authority figure's status with enough time.
You will gain opportunities for more lucrative positions or leverage your experience for higher rates.
Average Salary For A Health and Wellness Coach in America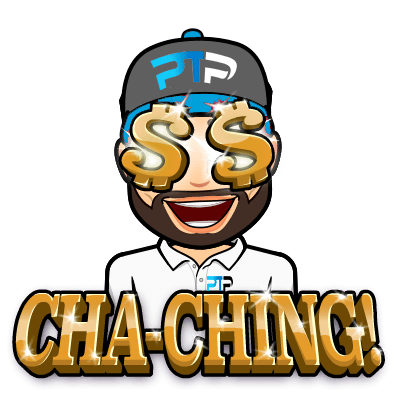 If you want to practice in America, check below for the annual salary for each state.
As a health and wellness coach in the US, your average annual salary is approximately $59,821 per year.
The salary range is determined by the factors I spoke about previously, so expect the annual salary to vary significantly in this career path.
One of the key determining factors for income and salary is location, as I mentioned.
So I've taken the liberty of breaking down the salary averages for each of the 50 states.
That will help you determine what to expect in your current location or if you should relocate altogether.
| | | | |
| --- | --- | --- | --- |
| State | | State Capital | Average Salary |
| Alabama | AL | Montgomery | $56,537 |
| Alaska | AK | Juneau | $66,413 |
| Arizona | AZ | Phoenix | $58,988 |
| Arkansas | AR | Little Rock | $55,260 |
| California | CA | Sacramento | $66,730 |
| Colorado | CO | Denver | $60,388 |
| Connecticut | CT | Hartford | $67,835 |
| Delaware | DE | Dover | $63,583 |
| DC | DC | Washington DC | $66,473 |
| Florida | FL | Tallahassee | $56,596 |
| Georgia | GA | Atlanta | $59,068 |
| Hawaii | HI | Honolulu | $61,899 |
| Idaho | ID | Boise | $56,656 |
| Illinois | IL | Springfield | $56,145 |
| Indiana | IN | Indianapolis | $58,205 |
| Iowa | IA | Des Moines | 56,190 |
| Kansas | KS | Topeka | $59,821 |
| Kentucky | KY | Frankfort | $58,499 |
| Louisiana | LA | Baton Rouge | $55,621 |
| Maine | ME | Augusta | $58,463 |
| Maryland | MD | Annapolis | $61,496 |
| Massachusetts | MA | Boston | $67,400 |
| Michigan | MI | Lansing | $60,844 |
| Minnesota | MN | St. Paul | $63,733 |
| Mississippi | MS | Jackson | $51,003 |
| Missouri | MO | Jefferson City | $58,666 |
| Montana | MT | Helena | $51,864 |
| Nebraska | NE | Lincoln | $56,557 |
| Nevada | NV | Carson City | $68,973 |
| New Hampshire | NH | Concord | $61,735 |
| New Jersey | NJ | Trenton | $68,973 |
| New Mexico | NM | Santa Fe | $56,004 |
| New York | NY | Albany | $71,964 |
| North Carolina | NC | Raleigh | $54,891 |
| North Dakota | ND | Bismarck | $52,768 |
| Ohio | OH | Columbus | $57,434 |
| Oklahoma | OK | Oklahoma City | $54,646 |
| Oregon | OR | Salem | $62,105 |
| Pennsylvania | PA | Harrisburg | $60,287 |
| Rhode Island | RI | Providence | $63,024 |
| South Carolina | SC | Columbia | $55,813 |
| South Dakota | SD | Pierre | $53,701 |
| Tennessee | TN | Nashville | $54,885 |
| Texas | TX | Austin | $59,432 |
| Utah | UT | Salt Lake City | $56,848 |
| Vermont | VT | Montpelier | $58,905 |
| Virginia | VA | Richmond | $66,592 |
| Washington | WA | Olympia | $60,445 |
| West Virginia | WV | Charleston | $58,564 |
| Wisconsin | WI | Madison | $59,204 |
| Wyoming | WY | Cheyenne | $52,926 |
Note that I've only focused on the large metropolitan cities in each state.
Not only do these give a more accurate reading based on the level of industry and commerce, but they also have the largest populations and present the most lucrative opportunities.
New York offers the highest average income with a figure of $71,964 per year.
This is a great salary average to look forward to, but there is a catch.
New York, and in this case, New York City, is one of the most expensive places to live in America.
The cost of living plays a huge role in the value of your income.
For that reason, it's always good to measure the dollar value of your income against all likely expenses.
By doing that, you might find that an area with a lower income average affords you more lifestyle options simply because of a lower cost of living.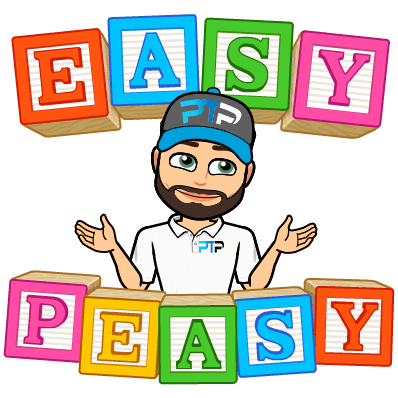 I'm sure you've gained a lot from this insightful piece.
It should serve as a guide in helping you decide on where to practice to secure your future financially.
Working as a certified health coach presents many opportunities as well as a lucrative income.
Since most instances of working in this field require you to have qualifications as a licensed healthcare provider, your salary potential is relatively high.
Always keep in mind the factors that influence salary as well as the cost of living in your area of residence.
Tax is also a big consideration, so remember to keep that in mind when approaching a career as a health coach.
The figures I've sources are all averages, so remember, your income depends on your input.
If you have any comments or suggestions, don't forget to drop a comment below and I'll get right to it.
Frequently Asked Questions
eatrightpro.org
eatright.org
cdrnet.org
bls.gov
salary.com
https://www.salary.com/tools/salary-calculator/health-and-wellness-coach
payscale.com
theana.org