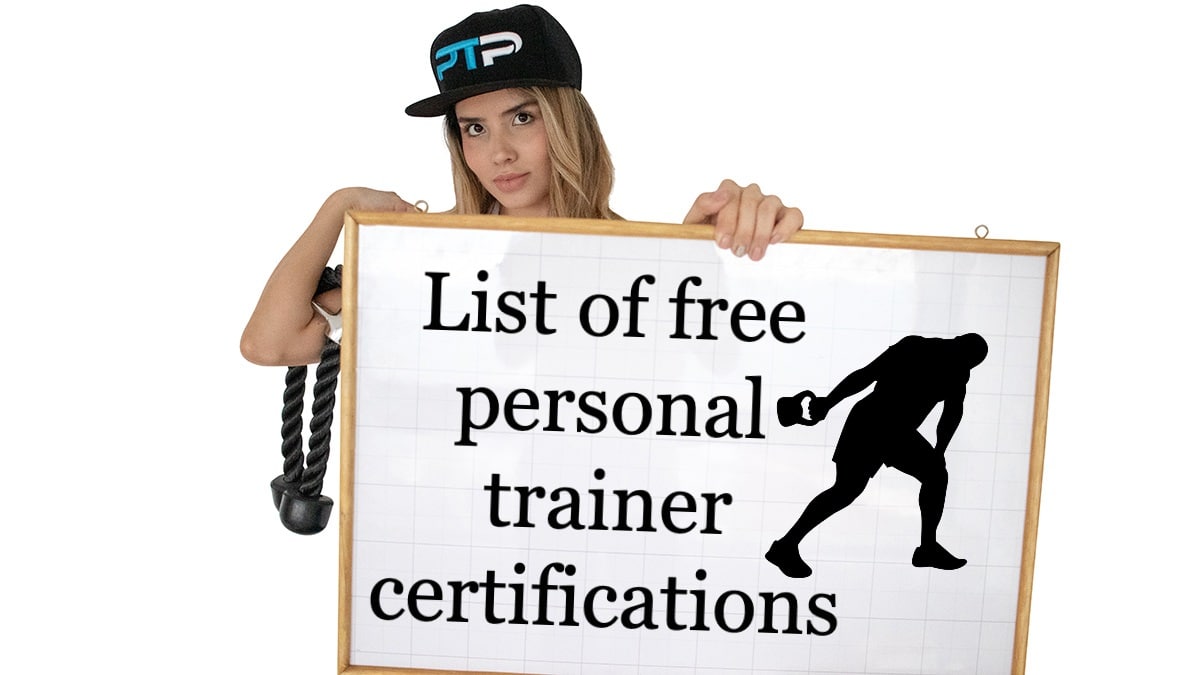 Hey all, it's Coach Tyler.
Today, I want to talk about something that has been on my mind quite a bit lately. That's because it's something that I get asked about a lot. And that's the subject of free online or tester personal trainer certifications or others that are fitness related.
Let's just start by saying that a free personal trainer certification certainly can give you a look into the world of the personal trainer, especially if you are a newbie starting out. So in that way, they have some value.
Free personal training courses, however, just touch the tip of the iceberg when it comes to what you need to know to become a really awesome personal trainer. I just want to emphasis at the very beginning of this piece that I believe that free personal trainer courses shouldn't be the end of your studies, they should just give you some insight as to what to expect from a course.
In fact, if all you can show a potential employer is a free personal training certification, there isn't much of a chance that they would pick you to fill a position over a fully qualified candidate. The same can be said if you want to work by yourself. Clients will prefer a fully qualified personal trainer above all else.
So if you want to know a little more about what I consider to be the Top 5 Personal Trainer Certifications that you should consider, take a look at this article that I wrote about it.
Ok, so let's get onto the task at hand then, and that's free online or tester personal training certifications.
The Different Types Of Free Personal Trainer Courses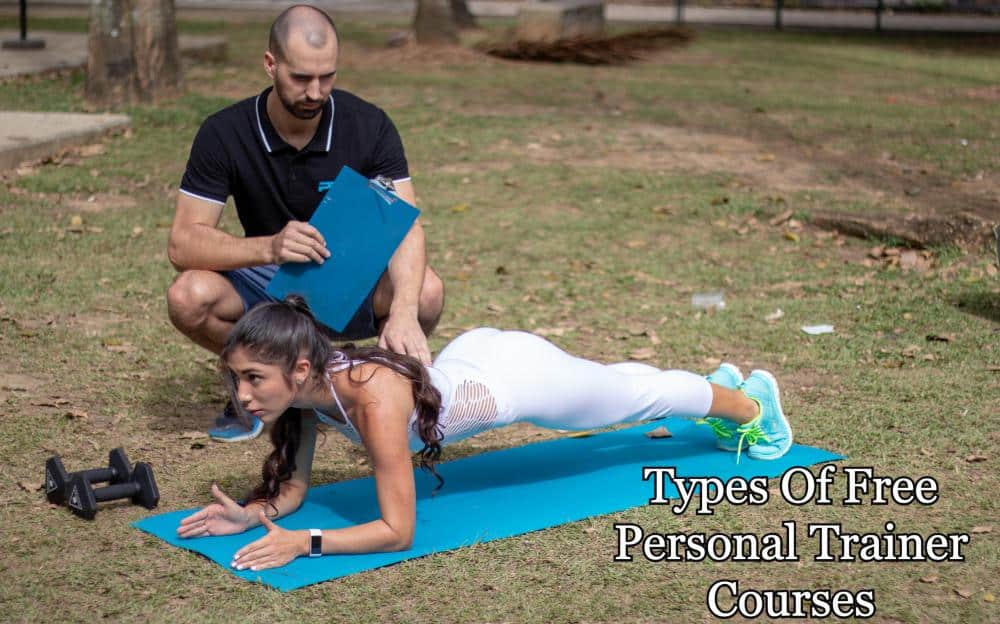 I'd like to start this all off by looking into the different types of free personal trainer courses that you can find online.
There are a number of ways that these are structured such as;
Employee-sponsored personal training courses
Third-party funding personal training courses
Deferred payment options on personal training courses
Personal training taster courses
Ok, so what are each of these about? Well, let's take a look.
Employee-sponsored Personal Training Courses Online
This way of free training sees regular gym staff get upscaled in skill through their place of employment. For example, someone who works on the floor of a gym but isn't a personal trainer might get sent on a personal training course by their employer.
There is usually a catch to this, though. Because the employer is paying for the course, the staff member will have to generally sign a contract saying that they will stay on at work for a certain period of time. This stops people from leaving straight away once they are fully trained.
Third-Party Funding Personal Training Courses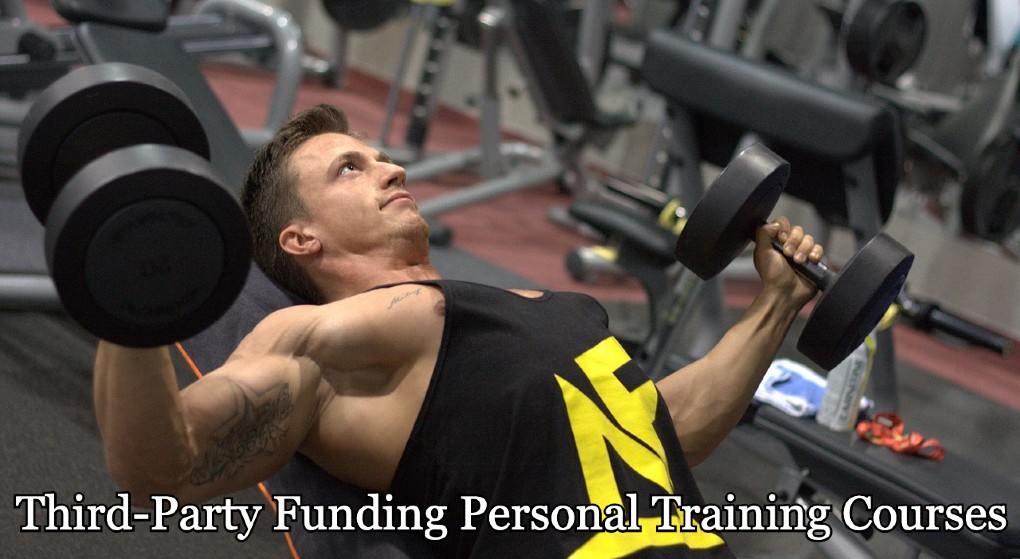 Third-party funding personal training courses are very popular. But how do they work?
Well, the are funded by the United States government and made available to school leavers or members of the United States armed forces. In some cases, they are even aimed at people who are unemployed.
I want to just take a closer look at the options available for those in the military. Under the GI Bill, military members are eligible for various educational perks and benefits. And this can be used to study personal training through various certification programs. While some of these programs work with GI benefits, others will offer discounts for military members.
Deferred Payment Options On Personal Training Courses
Often marketed as 'free', a deferred payment option personal trainer certification isn't really free when you delve a little deeper. But how does it work?
Essentially, deferred payment is not deferred at all. It is, in fact, a fancy term for a loan. Yes, your course need not be paid for upfront but the catch comes that once you earn over a certain amount as a personal trainer, you will need to start paying it back.
It's a little sneaky, that's for sure! Remember to always read the fine print so you don't get caught out with things like this, especially in thinking it might be free.
Personal Training Taster Courses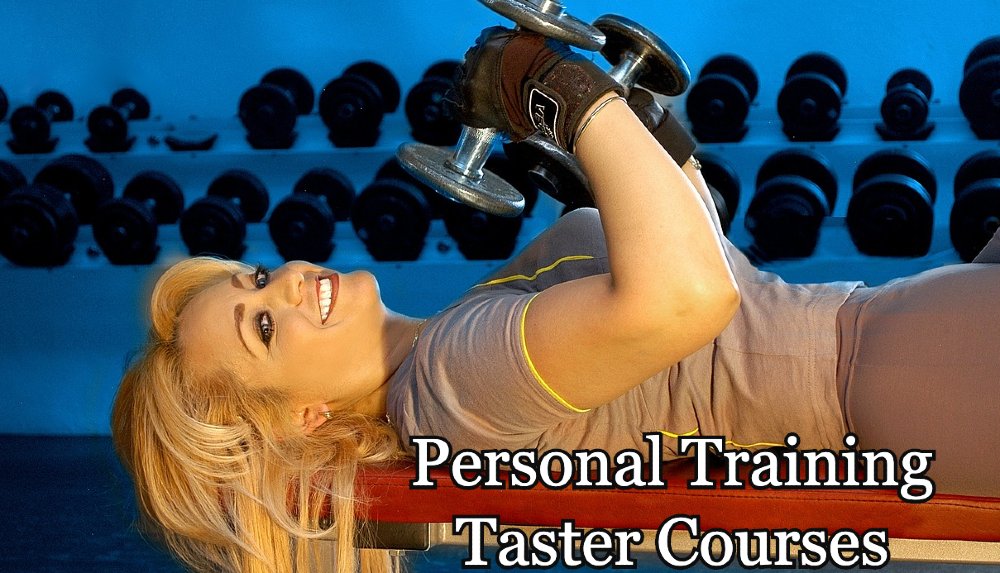 While they might be free, personal training taster courses are a little tricky. They will give you a pretty good introduction to the world of a personal trainer and other fitness experts.
So that's good, right? Well, sure you can complete them but you will never receive any form of certification.
So would I recommend something like this?
Well, if you are thinking about how to become a personal trainer online but aren't 100% sure if it is for you, this is the perfect way to find out a little more before you just jump in and pay for an online certification course and then discover that you made a massive mistake.
Examples Of Courses And Where To Find Them In The United States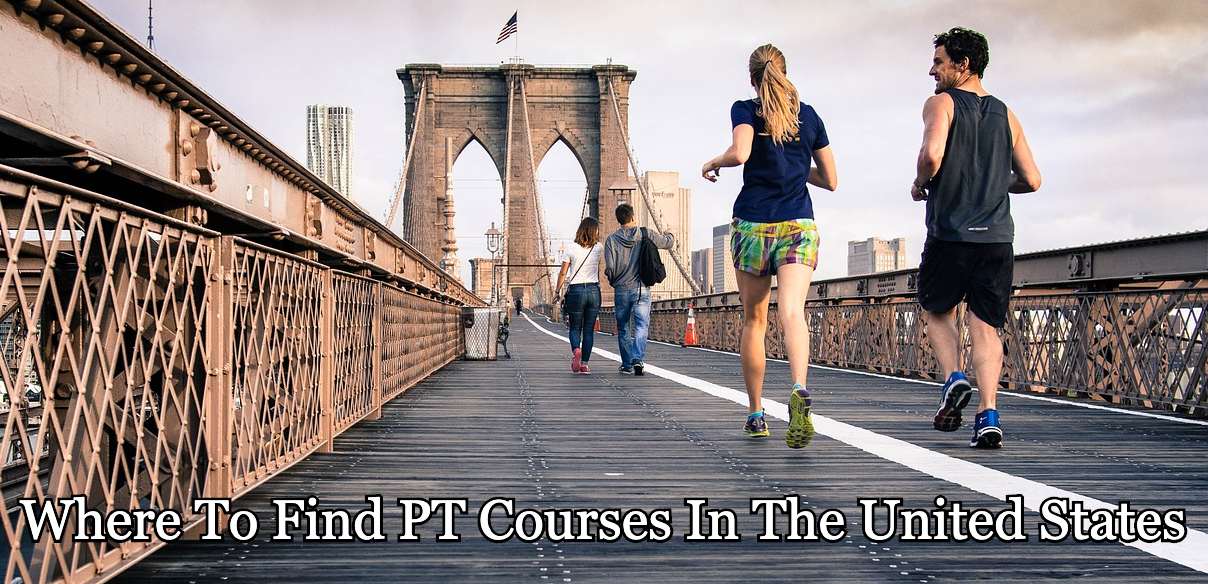 So now that you know a little bit more about the different courses on offer and how they work (with some of them free), I think it's necessary to show you a few that you can find in the United States, particularly personal training and other exercise specialist taster courses.
I have chosen these specifically as they are presented by some of the best online training companies who also have full training courses that you could look into if you find their taster course to your liking.
So let's jump straight in. Remember, these are not technically personal training courses but many of them incorporate aspects that a personal trainer deals with on a daily basis.
They will, at the very least, allow you to look into what is offered in online personal training courses and give insight into how to become a personal trainer for free.
1: American Council on Exercise Training Program Design

The American Council on Exercise (ACE) runs some of the top online certifications that you can find. One of their free online offerings is the Exercise Training Program Design.
And its name tells you exactly what it offers and what you will learn. In this course, you will study the ACE Integrated Fitness Training Model (IFT). This provides a methodical perspective on designing fitness programs for fitness instructors. It is one of the only free fitness instructor courses from ACE, and quite valuable when it comes to fitness instructor courses.
These are not one-size-fits-all either. Why? Well, think about it. As a client starts their journey, they will get fitter as they go on. And that means their program needs to be adapted as their fitness increases.
IFT is the building blocks any personal trainer needs to draw up a range of programs that can help clients with;
Posture improvement
Moving properly
Becoming more flexible
Improving balance
Improving cardio fitness
Improving muscle group endurance
Strength training
Core function
At just an hour-long, this course will also teach you how to:
Address the goals of a client by incorporating the right components in their individually-designed exercise program
Show clients various exercise programs that can help them not only reach their fitness goals but also incorporate behavioral changes to do so
Building a variety of exercise programs to implement as a client progresses along their path to fitness and health
2: National Academy Of Sports Medicine Group Personal Training Specialist

Another organization with quality online accreditation courses is the National Academy Of Sports Medicine (NASM)
One of their online certifications is that of the Group Personal Training Specialist. This online personal training certification costs $499 but NASM makes a three-day trial course available as well.
So, you get access to this free group fitness certification trial on their website. it may be a quick personal training certification trial, but it's from one of the greatest companies in the industry.
Exclusive PTP CPT Offers



Gold Standard Cert

Most Popular Cert

Best Study Materials

A Good Option

A Good Option

Best CPT for you?

It may not be a complete NASM free course, but having access to the NASM online courses for a trial will really give a good idea of what you may be getting into.
So what's the Group Personal Training Specialist certification all about? Well, it includes aspects of both training groups, as well as individuals, one-on-one. You will learn the following:
How to design a group training session
How to continue to develop as group training sessions as fitness needs change
How to implement a well-run group training session
I did some research and found out that in those three days you will cover a range of information found in the full course.
The application behind group personal training
Financial success in group training through an effective business plan
How to create fitness progression plans that implement proven exercise-science concepts
Learning communication and coaching techniques essential to create a dynamic group exercise environment
NASM will also provide access to an online manual, a range of online lectures, instructional videos, other study materials as well as quizzes that you can complete in their PT courses online.
This is like a personal training workshop for the beginning of their personal trainer courses online.
3: National Academy Of Sports Medicine Essentials Of Corrective Exercise Training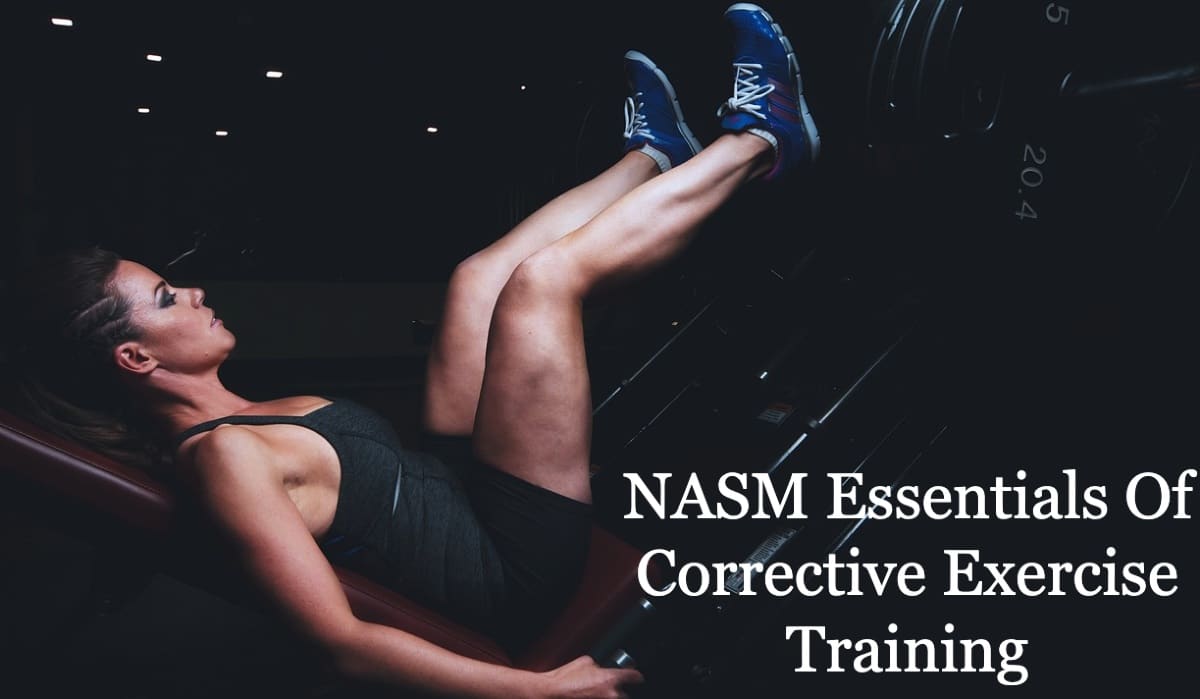 The second free offering from NASM is their 7-day Essentials Of Corrective Exercise Training course. This gives a great insight into what you can expect from a certification that ordinarily costs between $699 and $999 depending on the option chosen.
This course was implemented by NASM to help fitness professionals deal with clients suffering from various problems including imbalances in muscle/muscle groups, those undergoing muscle rehabilitation and those with musculoskeletal impairments.
It will give you an excellent insight into what it is a corrective exercise professional does on a daily basis by providing the skills and knowledge to work with clients as mentioned above.
You will be given access to the following:
16 chapters of course work
Presentations in a flash format
Online learning activities for each chapter
Online quizzes for each chapter
Access to the NASM video library
Various case studies to learn from
And the following concepts will be covered over the seven day period:
The thinking behind corrective exercise
The science of human movement
Dysfunctional occurrences in human movement
How to conduct a health risk appraisal
How to conduct various assessments including movement, range of motion, static posture and strength
A range of corrective exercise techniques including integration, activation, lengthening and inhibitory
A range of corrective exercises strategies for often injured body parts including ankles, knees, shoulders, elbows and more
4: National Academy Of Sports Medicine Weight Loss Specialist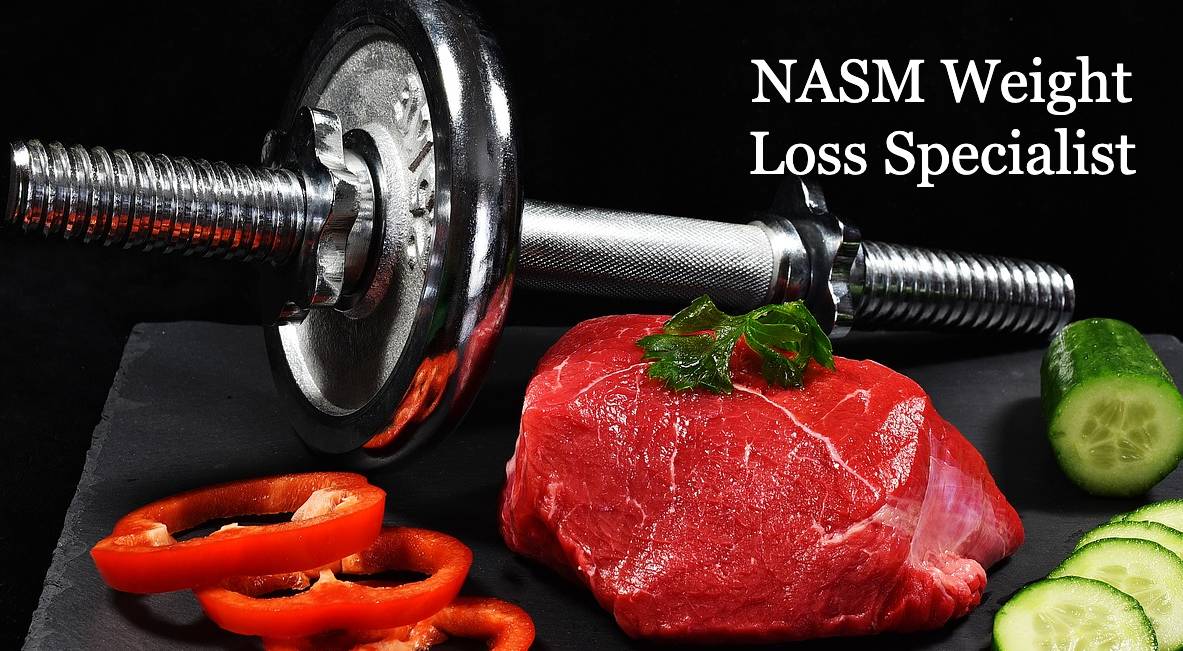 Obesity is a problem not only in the United States but around the world. And many people look to make a positive change to their lives by losing weight and improving their health.
NASM's Weight Loss Specialists are able to help people like this. And they offer a free 3-day version of this course which usually costs $499. It will give you access to this free fitness certification online for a trial.
Accredited Weight Loss Specialists are able to help those needing to lose weight by:
Pointing out the dangers that obesity puts on their overall health,
Looking into the psychology and physiology of losing weight
Drawing up guidelines for different weight classes such as those that are just overweight or those that are morbidly obese
Debunking weight loss myths that people fall for
Much of the course work, even that covered in the 3-day free course makes use of NASM's Optimum Performance Training, a core concept found in many of their certifications. This allows Weight Loss Specialists to design specific exercise programs for their clients wanting to lose weight.
So what will this free 3-day course include? You will be given access to the following:
A PDF version of the course work (available online)
A PDF version of the programming manual (available online)
PDF's of articles
Instructional video
Online presentations
Access to NASM's online exercise library
Online quizzes
Handouts for clients
5: National Academy Of Sports Medicine Essentials Of Sports Performance Training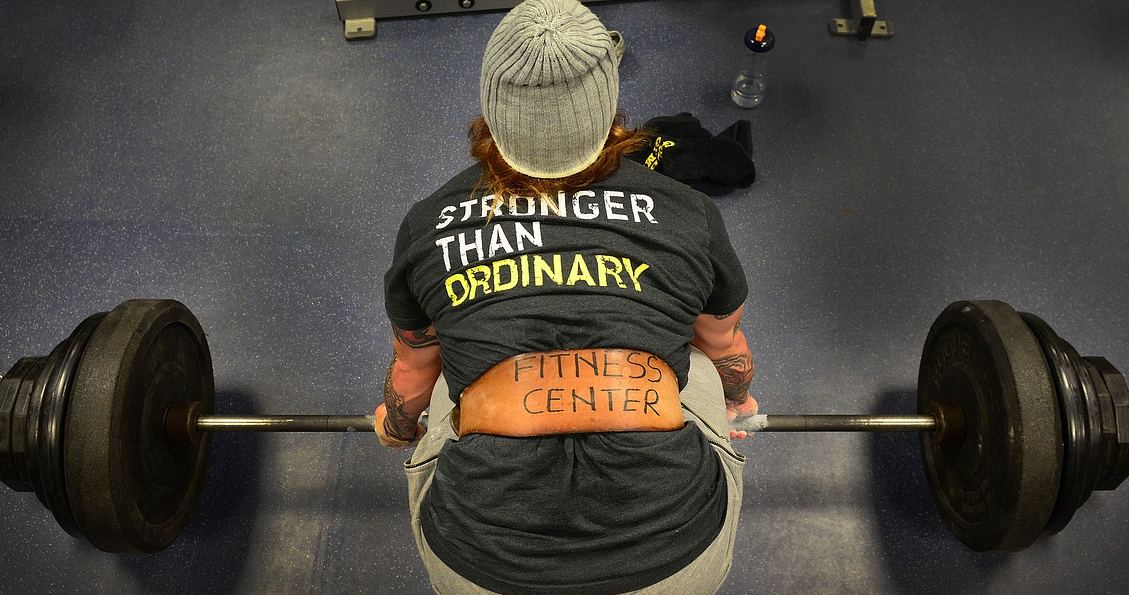 We have already seen a 7-day trial offered by NASM for Essentials Of Corrective Exercise Training and they have another for their Essentials Of Sports Performance Training certification. This would ordinarily cost between $699 to $999 depending on the package chosen.
It provides the latest in relevant research in the field of sports medicine and exercise science and helps with concepts of sports-based training.
Included in this free course are;
16 chapters of course work
Online study exercises
Access to a comprehensive sports performance library of over 300 exercises
Quizzes relating to each of the 16 chapters covered
The following concepts will be covered over the seven day period:
The science of human movement
Testing and evaluating human performance
Cardiorespiratory exercises
Resistance training
Core exercise principles such as flexibility, balance, agility, quickness, strength and reactive speed
6: NASM Mixed-Martial Arts Conditioning Specialist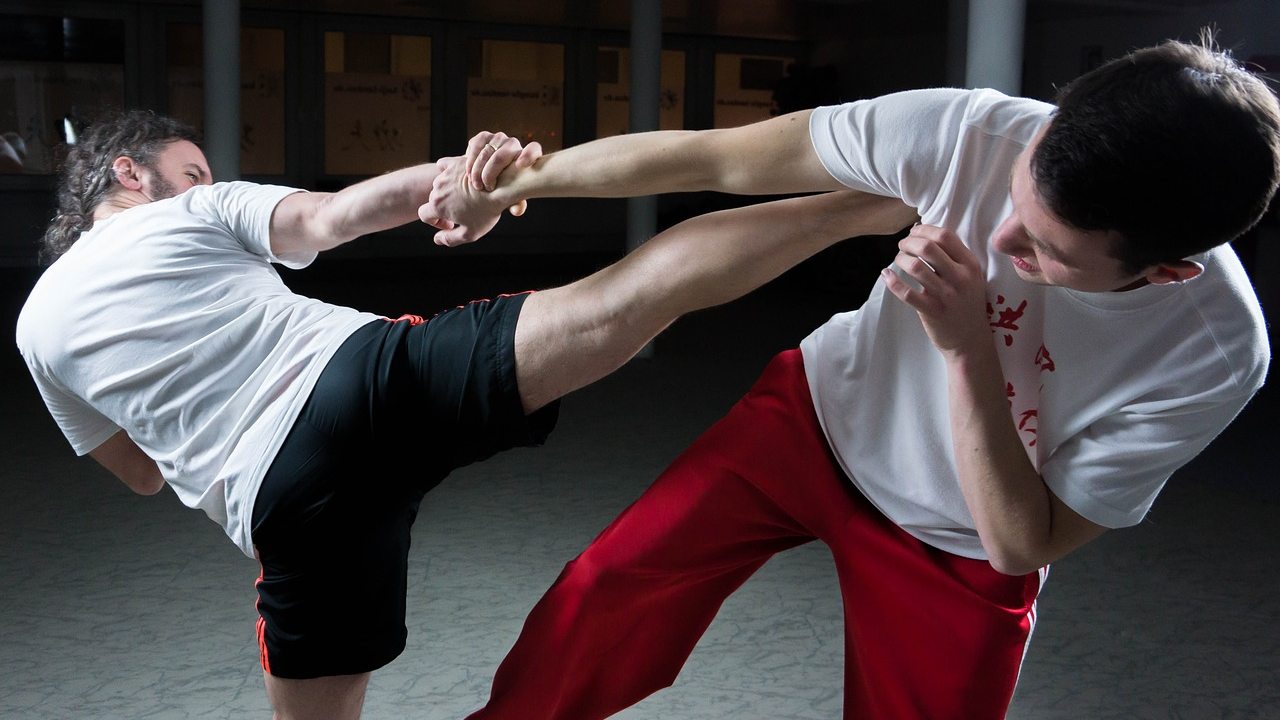 Our final free fitness certificate course is also from NASM and it is their 3-day Mixed-Martial Arts Conditioning Specialist which normally costs $799.
The full version of this course is aimed at those in the health and fitness industry that want to branch out into the field of Mixed Martial Arts (MMA) and become a Conditioning Specialist (MMACS).
This free course will give you a taster of how MMACS draws up effective and safe training programs with an emphasis on MMA conditioning. It includes access to Training Camp, a system specifically designed for this by the NASM.
This makes use of fitness programs used by elite athletes and MMA fighters from around the world where the objective is to create a non-traditional fitness program that improves the fitness levels of participants using high-intensity training that is progressive and integrated.
For this free online course, you will receive:
A PDF version of the course work (available online)
A PDF version of the programming manual (available online)
A PDF review of literature available online
Coaching video
Online presentations
Access to NASM's online exercise library
Online quizzes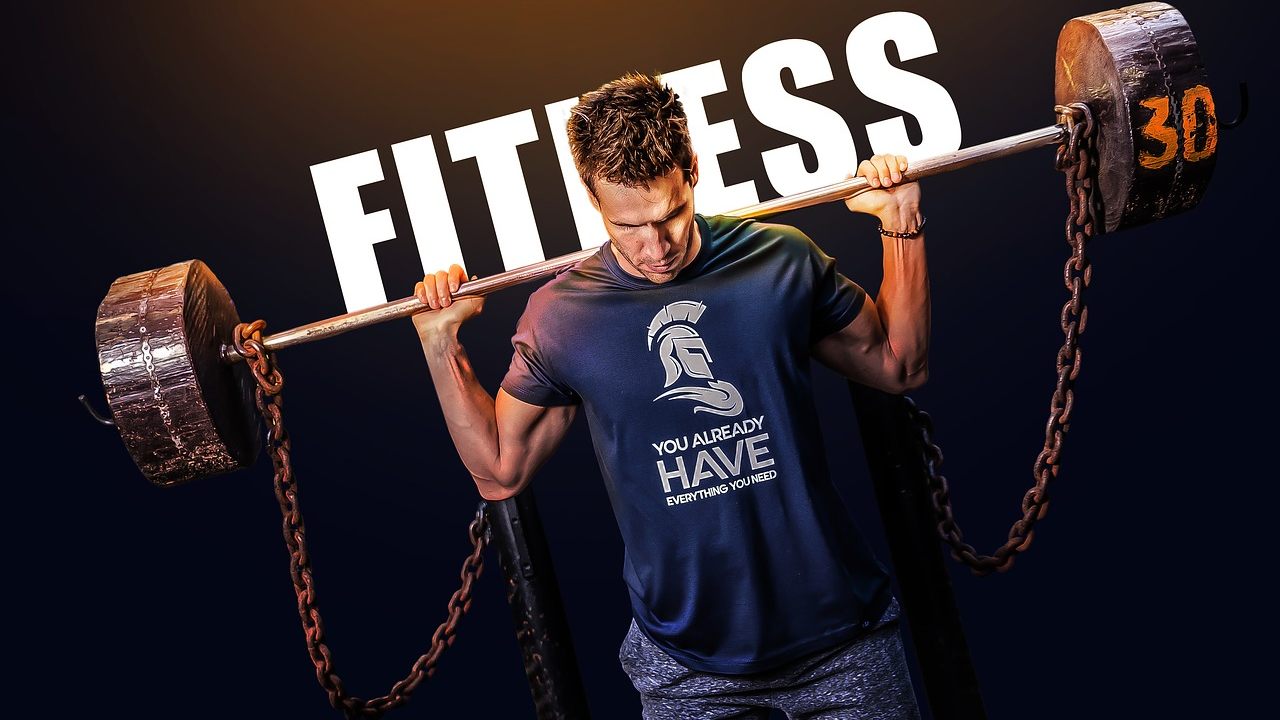 Well, there you have it. I think you would agree, that's a fairly comprehensive look into the types of free courses that are out there that can be linked to personal training.
And they cover a wide range of people that might be interested in taking a peek into the fitness world, from those leaving school, to members of the armed forces looking for employment once they are discharged to someone who wants to make a career change but wants to check things out first.
I mentioned right at the beginning of this article and I stress it again. In my eyes, these free courses do serve a purpose but you can never expect them to get you a fully-fledged job as a personal trainer.
Why? Well, you will never receive accreditation for doing them.
To receive accreditation, you need to pass the online exam after taking the full course. That's the only way to make your start in the industry and to be taken seriously by potential employers and clients alike.
Take a look at my Top 5 Personal Trainer Certifications that I recommend that you should consider if you want a foot in the door.
So thanks for taking the time to read this post and remember, if you have any questions, please do not hesitate to contact me and leave me a comment here.
Go well!
References
Discover All PTP Fitness & Wellness Career Articles
Tick a box from each section to narrow the results.
×
I want to know more about: