This is a detailed article focused on how to open a gym or fitness studio without stress.
I'll explain the following to you:
Banking on 10+ years of experience working at different gyms, I'll show you how to turn your effort into a profitable venture and have fun while at it.
Let's go make some money while helping people lead a better life.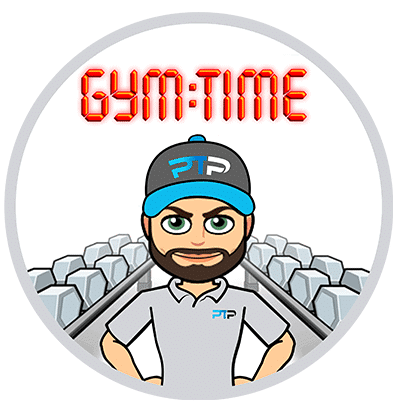 Do you dream of opening and operating your own small gym or fitness studio?
In this article, we're going to help you make that dream a reality!
Make sure to take the quiz to get a good idea of which certification is right for you.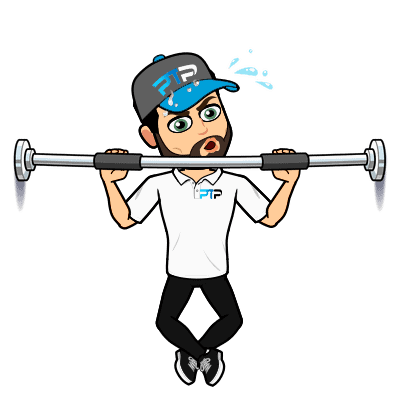 In this section, I'll reel out the incredible benefits of opening a gym or fitness studio.
Let's get one thing straight from the get-go – starting a gym is not easy.
It's going to take time, effort, and money.
If you are looking for a get rich quick scheme, this ain't the guide for you.
But, if you want a business that is rewarding, satisfying, and ultimately a lot of fun, owning a gym business could be your next logical career move.
Personal trainers are usually employed by gyms or pay rent to work in gyms.
Some train their clients in their homes or local parks or green spaces.
While there is nothing wrong with any of these options, owning a gym provides some advantages and benefits, especially compared to working for someone else.
Those advantages and benefits include:
Create the gym you want
A base of operations – your clients come to you
Lots of different revenue streams – discussed below
Set your own schedule and work hours
You have control over all operating systems
No real earnings ceiling
There is potential for expansion
You choose your work colleagues, or you can work alone
More kudos – you'll be a small business owner!
Of course, there are a few disadvantages too…
You'll need money
You'll probably need more money than you first expected
You are personally responsible for all the day-to-day duties of running a gym business – from opening up to maintaining the equipment, training your clients, and keeping the place clean
Insurance, taxes, licenses, etc. – they're all your responsibility too
The hours can be long
Running a business can be stressful, especially initially
The business could fail
However, despite these potential disadvantages, and there may be a few we've forgotten, owning and operating a gym provides an excellent way to keep your fitness career moving forward.
After all, you can only train so many clients per day, and that means your income will soon plateau.
But, if you own a gym or even just a small fitness studio, your income is free to grow.
So, you want to know how to start a gym business?
You are in the right place!
Here's your ten-step guide to opening a gym or fitness studio.
It goes without saying that you should have a recognized personal training qualification if you want to open a gym.
Even if you don't want a hands-on role and you are planning on hiring trainers to work for you.
If you are qualified, you'll be able to step in and take over if any of your trainers are sick, and you'll be better positioned to judge of your PT crew is doing a good job.
Knowing more about the job means you can talk to your staff on an even footing, which is useful when interviewing.
Of course, if you intend to train clients yourself, you MUST be appropriately certified.
Step 2 – Decide on what type of gym you want to open
Gyms come in all shapes and sizes, from compact 1-to-1 personal training studios owned and operated by one person, to gyms with large rolling memberships that offer group exercise classes and other fitness-related services.
If you are new to running a business, it's probably best to start small, earn your spurs, and then upsize and expand over several years.
Exclusive PTP CPT Offers



Gold Standard Cert

Most Popular Cert

Best Study Materials

A Good Option

A Good Option

Best CPT for you?

After all, it's a big jump from managing your own finances and schedule to running a large facility.
That said, some gym owners have dived in at the deep end and been very successful, so the choice is yours.
Owning an operating a large gym will probably take you away from training clients.
There is a lot of behind the scenes work that will demand most of your time and energy.
So, if you are looking to maintain a hands-on training role, a small gym is probably your best choice.
Once you've decided on what type of gym you want to open, it's a good time to start thinking about a name.
Needless to say, this can be tricky, and names that speak to you may not have much impact on your potential patrons.
A wrong name could even hurt your business before you even open the doors.
The name should reflect your business, so if you are a 1-to-1 personal training studio specializing in older exercisers, calling yourself Hardcore Henry's House of Muscle is not recommended.
Similarly, something like Tone and Shape Studio won't have much appeal to bodybuilders, should that be your intended demographic.
Brainstorm lots of different names and, over the coming weeks, whittle them down until you are left with the perfect one.
Step 3 – Organize your finance
The cost of opening a gym can vary enormously.
You could do it with just a few thousand dollars or spend so much money that you make a millionaire blush.
It very much depends on the type of gym you want to open, and whether you buy or lease the building and equipment.
But how ever much money you THINK you'll need to set up your gym, you should probably double that figure.
That may sound like an unnecessarily large safety net, but it's always better to have more money than you need than need more money than you have.
Remember, too, that your business could take weeks or even months to start meeting your financial responsibilities.
Make sure you include that in your budget so that you can weather the first few months of operation – even if the money is slow to start rolling in.
That financial safety net could be the difference between surviving your first few months or failing before you even get past your first quarter.
How do you get money to open a gym? Options include:
Bank loans
Personal savings
Private investors
Business grants
A combination of the above
Make sure your business is financially viable, on paper at least, by creating a proper business plan.
We'll be covering this crucial topic in a later article.
Step 4 – Choose your location
Location is critical for your gym's success.
The location will determine your client base, your rent, or the price of the purchase price of the building, and what sort of premises are available.
Accessibility is also important – your potential patrons need to be able to get to you easily.
A lot of business owners fall into the trap of choosing locations that are convenient or familiar.
While this can work, it's not really the mindset you need right now.
Instead, you need to put yourself in your potential client's shoes and ask, "would I come here to work out?"
If the answer is no, you can't expect your clients to either.
You may have found a great building that will make the perfect gym.
But if it's in the wrong area of town, or is difficult to reach, you are already creating barriers that could undermine your business.
Step 5 – Find your premises
Once you have decided on a suitable location, and preferably more than one so you can be flexible, it's time to start looking at premises.
Revisit the type of gym you want and then look for buildings that can accommodate your needs.
Things to consider include:
Exclusive PTP CPT Offers



Gold Standard Cert

Most Popular Cert

Best Study Materials

A Good Option

A Good Option

Best CPT for you?

Parking and access – how easy is it for users to enter the premises?
Square footage – you don't want a facility so large that there is a lot of wasted space, but you don't want to have to move in three months because you outgrow it either
Layout – open plan with side offices is best. Avoid building with lots of nooks and crannies
The strength of the floor – it's got to support a lot of weight
Light and air – no one likes training in a semi-dark, hot and stifling atmosphere
Permission to make alterations to the building – for example, hanging mirrors, building a reception area/juice bar, turning offices into treatment rooms, etc.
Cost – can you afford these premises?
If renting, can you get a long-term lease? What are the get-out clauses?
Impact on and from nearby businesses or homes – who are your neighbors?
Will your business negatively affect them?
Will they affect your business?
For many trainers, this is the most exciting part of opening a gym!
But, before you go spend-crazy and buy all the workout equipment you've always wanted, stop, pause for breath, and remember who this equipment is for.
You might be an elite powerlifter, but will your clients appreciate (or even use) that state of the art power rack, lifting platform, competition bar, and massive pile of bumper plates?
Or would they get more use from some cardio machines, a leg press, and a cable cross over?
Think about your intended clientele and base your equipment purchases on their needs and not your own.
Buy the best equipment you can comfortably afford and look for ways to accommodate multiple users for less money.
For example, a rack of dumbbells and a few benches mean that lots of people can work out at the same time.
In contrast, only one person can use a lat pulldown machine at a time.
Also, remember that you get what you pay for, and low-cost gym equipment is usually less robust than more expensive gear.
At the very least, equipment for your gym should be rated for light commercial use.
If you buy cheap, it could end up costing you more in the long run because you have to replace it sooner.
Some companies offer lease and hire purchase.
However, remember that exercise equipment devalues quickly, and you can often get used and reconditioned equipment at bargain prices.
While we'd love to tell you precisely what you need to buy to equip your gym, we can't because we don't know your budget, the space available, or intended clientele.
That said, we've produced a guide that should make buying the equipment you need a little easier.
Step 7 – Address the legalities of operating a gym
Running a gym is a big responsibility – financially and legally.
The laws regulating gym ownership vary from state to state, but you'll probably need the following:
Business registration
Tax registration
Business bank account and credit card
Business accounting services
Business insurance
Liability insurance
Equipment insurance
Any necessary permits and licenses, e.g., music license
Premises coding (certificate of occupancy)
Liability waivers
While that might look like a long list, the good news is that a lot of it is straightforward to obtain and is usually just a matter of filling in a few forms.
However, to operate legally, you must address these points.
Make sure you adhere to all local regulations so that, on opening day, the powers that be won't turn up and shut you down, a process that is usually accompanied by hefty fines.
Step 8 – Hiring your team
If you only want a small personal training studio, you probably won't need to hire many or any additional team members.
You are a one-person band!
But if your gym is bigger, will have a membership, or has additional facilities, you'll need some help.
Avoid hiring more staff than you need, as that's just an unnecessary expense.
But, also, don't try and do everything yourself. It's almost impossible to run a gym on your own.
Create a bare-bones crew that makes your life easier or who will increase profitability.
Choose people that you know you'll enjoy working with and who share your vision for your business.
And, of course, make sure they are qualified for the role you are offering.
Step 9 – Get ready to open
So, now you know how to start a gym, but you also need to tell your intended patrons you are coming so that opening day goes off with a bang and not a whimper.
Ideally, you should throw your doors open on day one, ready to welcome lots of new clients who have been waiting for you to start trading.
This means, as well as addressing all the points above, you should have also been busy marketing the heck out of your new business.
Ways to do this include:
Targeted social media adverts
Website
Radio adverts
Newspaper advertorials
Leafletting the local area
Open days
Signage
Sandwich board promotions
Sponsoring local events
Opening month discounts
The best form of promotion very much depends on your location, target demographic, and budget.
But, that said, you MUST do something to draw people to your new business.
If you don't, there is a very real chance that your shiny new gym will open without a single user.
Financial ruin will soon follow.
Step 10 – Improvise, adapt, and overcome
Man plans and God laughs, or so the saying goes.
And while having a plan increases the chances that your new gym business will run smoothly, there are no guarantees.
So, be like the marines and be ready to improvise, adapt, and overcome when things don't go the way you thought they would.
That's part of the fun and the challenge of operating your own gym.
You can prepare for the unexpected by creating action plans for as many scenarios as you can imagine.
For example, what would you do if:
There was a fire at the gym
There is a first aid emergency
You lose the key to your premises
Your group exercise instructor is sick and cannot teach
A valued member of staff quits
There is a power cut
The heating or air-conditioning breaks down
A piece of gym equipment develops a fault
You aren't hitting your monthly financial targets
Accepting that these sorts of things happen, and having an idea of how you'll deal with them, will make the day to day running of your gym much less stressful.
Is opening a gym profitable?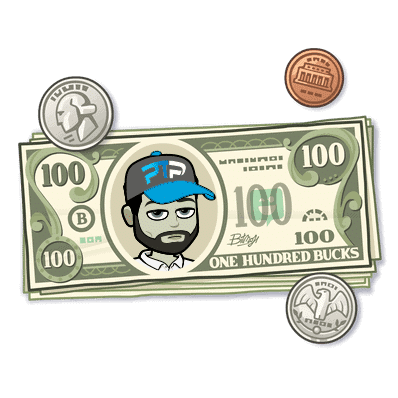 Opening a gym is a lot of work.
So, before taking such a big step, you probably want to know that it will be financially viable.
And while there are no guarantees in this life, the good news is that you can make money opening a gym.
Judging by how many gyms are currently in operation, it's a safe bet that it's a profitable business to be in.
Of course, some gyms make more money than others.
The bigger your overheads, the more successful you'll need to be to make money.
Here are a few ways to increase your income without actually needing to do much more work yourself.
Rent space to therapists – you know that office you've got in the back, where you currently store all those empty boxes?

Tidy it up, turn it into a therapy room, and rent it out to a therapist for $400 (or the going rate in your area) per month.

Choose someone reliable as, even though they aren't your employee, they are still representing your company.

Recruit some freelance personal trainers – reduce your workload and make money at the same time by charging freelance PTs to use your gym.

Take a monthly rental fee or a fee per client as preferred.

Offer post-workout shakes and smoothies – a scoop of protein powder, half a banana, and a cup of almond milk cost next to nothing, but you can sell them blended together for $5.

This is an easy way to increase your income.

Sell sports nutrition supplements – a lot of sports supplement companies provide products on sale or return.

That means they don't charge you for their products until you sell them, and you only pay the cost price, so the markup is clear profit.

Sell workout apparel – some sports clothing retailers also offer goods on sale or return.

Almost every gym-goer has, at some point, forgotten their shorts, T-shirt, shoes, or socks.

Profit on their forgetfulness by having workout clothes for sale.

Sell your own brand sportswear – if you've got a cool logo, put it on T-shirts, hoodies, shorts, and gym bags, and sell them to your patrons.

Not only are you providing your clients with something that makes them feel they belong, but it's also an excellent way to spread the name of your company far and wide.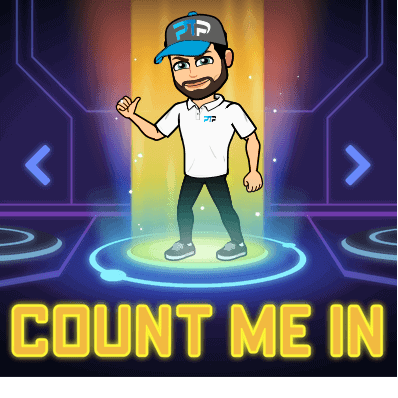 Having the right info will definitely make setting up a gym an easy task for you.
So, plan and prepare properly before taking action.
While personal training can be a very fulfilling job, there is no escaping the fact that, for many PTs, earning more money usually means working more hours.
While you can put your hourly rate up, doing so increases the risk of pricing yourself out of the market.
If you want your personal training business to grow, taking your income with it, opening a gym could be the best solution.
That said, starting a gym is not a decision to be taken lightly.
It comes with a lot of financial and legal responsibilities, but it also gives you the freedom to take control of your career.
Whether you set up a small PT studio so you can offer a more exclusive service to your clients, or build a chrome-plated state-of-the-art fitness palace, gym ownership can be hugely rewarding.
Financially and emotionally.
Don't rush into opening a gym. It takes several months, and even years, to bring such a dream to its conclusion.
But, once you have that key in your hand and are officially "the boss," you'll reach a level of job satisfaction that is hard to beat.
References: