Hello everyone, and welcome back to PT Pioneer. If it's your first time here, welcome to your one-stop shop for career guidance in the health and fitness industry.
In this article, I'll discuss what it takes and what it takes to embark on a nutrition coaching career.
We'll look at the following:
What a nutrition coach is?
What qualifications will you need?
A nutrition coach's scope of practice
How much could you potentially earn?
If you've ever wondered about this career path or are interested in pursuing it, this is the right read for you.
I also highly recommend that you take the quiz and find out which nutrition coach certification is best for your career goals.
So without taking up too much time.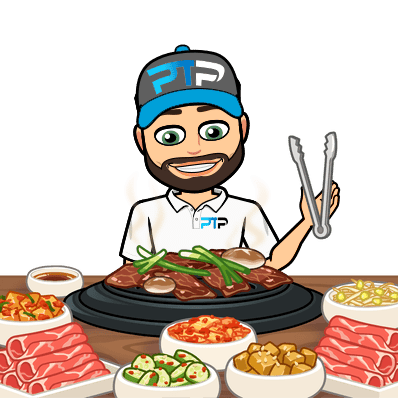 Introduction
Nutrition coaching 101
Let me show you what Nutrition coaching is all about.
The first thing I'd like to do is define what a nutrition coach is.
As the name suggests, a nutrition coach is a wellness professional who coaches clients about their nutrition.
That means assessment, programming, and instruction on nutrition protocols tailored toward specified goals.
Sounds simple, right?
Not quite; it does get a bit more complicated than that.
That's because, in the field of nutrition practice, two other fields differ from that of the nutrition coach.
These fields are:
Registered Dietician
Certified Nutritionist
This might be unclear because, at their core fundamentals, each of these aims to deliver the same outcome.
That outcome is to improve lifestyles through an improved approach to diet.
That's where the similarities end because extensive qualifications are required for a career as either a dietician or nutritionist, whereas a nutrition coach doesn't necessarily need credentials.
A dietician is a nutrition specialist with a medical background, thus allowing them to conduct clinical interventions. A nutritionist is a highly qualified food scientist who provides precise guidelines to individual clients or consultancy in the food industry.
A nutrition coach helps people eat the right things in the right way. This usually includes basic goals like healthy weight loss, hypertrophy, or improving nutrition quality by reducing processed foods.
Nutrition coaching can be as simple as helping a client with how to eat (schedule and portion control) and not necessarily what to eat.
Most certified fitness professionals have a deep enough understanding of nutrition through their certification programs to allow them to pose as nutrition coaches.
However, the scope of a nutrition coach is relatively limited, and rightfully so.
Understanding the microbiology and biochemistry of food to the extent that you can administer nutritional advice that affects human physiology is a long road.
It requires meticulous attention to detail and a license to validate one's skills. This involves aging a bachelor's degree at the very least.
Another confusing aspect between the nutrition fields is that the names and titles of each are often used interchangeably.
For instance, registered dietitians are often referred to as nutritionists or registered nutritionists, while nutrition coaches are sometimes called certified nutritionists.
Understanding the differences is important so you always function by the book.
To understand more about the difference between nutritionists, dieticians, and nutrition coaches, check out this article.
How to Become a Nutrition Coach
I'll reveal to you how to become a Nutrition coach below.
Becoming a nutrition coach requires an astute knowledge of fundamental nutritional science and its practical applications.
As I mentioned, you don't necessarily need nutrition-related credentials to become a nutrition coach.
Academic engagement is necessary to have the right skills and knowledge.
This skill and knowledge is typically gained through some form of education.
You wouldn't be able to just dole out nutrition training willy-nilly without some coursework involved.
Certification in personal training is usually the bare minimum I would recommend if you dig into a nutrition coach's role.
That's because most reputable PT certs have a prominent nutritional component in their curriculum.
As a fitness professional, nutrition is integral to your service delivery.
Exclusive PTP CPT Offers



Gold Standard Cert

Most Popular Cert

Best Study Materials

A Good Option

A Good Option

Best CPT for you?

After all, administering exercise protocols is simply a catalyst; nutrition provides the raw materials for real results.
At the very least, I suggest you get certified as a personal trainer if you want to dip your toes in the world of nutrition coaching.
With that said, gaining credentials specifically in nutrition is also possible and beneficial if you're looking to become a diet coach.
Nutrition Coaching Certification
In this section, you'll learn the type of certificates to acquire to become a nutrition coach.
While not necessary, a nutrition coach certification will certainly give you an edge in competence and credibility.
I mentioned that completing a certification program in fitness, such as a personal trainer cert, is one way to get on track.
Still, many certifying agencies also have nutrition-specific certs you can go for.
If you're considering a nutrition coaching cert, I suggest you follow up with one from the same institution where you gained your CPT certification. This allows you to carry forward a consistent curriculum and familiar knowledge delivery platform, making learning much easier and more effective.
Let's quickly examine some of my most recommended nutrition coaching certifications.
ISSA
ISSA, the International Sports Science Association, is a titan in fitness credentialling. ISSA is a global leader in distance-based fitness qualifications and one of the most reputable cert agencies.
Their nutrition certification is a testament to that, providing a comprehensive training program for nutrition coaching.
One thing I love about ISSA's coach training is its attention to the programming aspect of nutrition coaching.
Many certs focus too prominently on nutrition science, which is great and necessary, but the ultimate goal is to deliver those principles in practical ways.
ISSA also emphasizes the business aspect of nutrition coaching, allowing you to have a head start as a professional in health coaching and business admin.
DEAC, the Distance Education Accrediting Commission, accredits ISSA.
Precision Nutrition
Precision Nutrition is a great platform for in-depth knowledge and practical skills.
So much so that many top-tier organizations endorse them, from sporting leagues to fitness brands.
The reason behind PN's success and value lies in its high-grade curriculum, based on the same concepts and coursework you'd find in a degree-level program.
Any major accrediting commission does not accredit PN, but that's not a big deal.
As I've pointed out, you don't need a nutrition-specific qualification to function as a nutrition coach, but having such a top-tier academic entry is a bonus.
NASM
NASM is the most popular health and fitness certifying agency based on enrollment figures and search statistics.
These numbers speak to a tried and trusted heritage as one of the most reputable cert institutions.
When hiring, successful NASM candidates are often the top pick for gyms and fitness organizations.
NSAM's nutrition cert carries forward this reputation with a comprehensive and well-rounded approach.
NASM is accredited by the NCCA, the most recognized accrediting commission in fitness.
Fitness Mentors
Fitness Mentors have their origins as a resource base for career and academic guidance in health and fitness.
They have helped thousands find their feet in the industry by providing valuable insight into professional fitness.
FM now has its hand in fitness credentialing, also offering a nutrition coaching certification.
The great thing about FM is the entrepreneurial focus. This is on full display in their nutrition coaching cert, which helps build you into a successful business person and the skills and knowledge of nutrition science.
NCSF
As an advocate for public health awareness, NCSF has been at the forefront of delivering principles that matter to the general population.
This extensive involvement and research have also allowed them to function as a top-level academic administrator in the nutrition category.
Their sports nutrition cert allows you to delve deep into nutrition principles based on performance and physiological optimization.
This approach is easy to apply to general and special population groups such as athletes.
NCSF is an NCCA-accredited agency.
ACE
ACE, short for the American Council on Exercise, is one of the top certifying institutions, often on par with ISSA and NASM in terms of popularity and reputability.
Exclusive PTP CPT Offers



Gold Standard Cert

Most Popular Cert

Best Study Materials

A Good Option

A Good Option

Best CPT for you?

With a rich heritage as a fitness leader, ACE doesn't spare anything regarding nutrition.
Focusing on evidence-based protocols, their nutrition cert is designed to assist with behavioral change, addressing one of the main limiting factors in engaging successful nutrition programs.
ACE is also accredited by the NCCA or National Commission for Certifying Agencies and is considered a gold standard certifying agency.
AFPA
AFPA is a highly recognized NCCA-accredited certifying agency. They've helped thousands of professionals unlock their potential over their time in the ring.
When it comes to nutrition, AFPA has a comprehensive program that focuses on weight management.
This is a great approach since the bulk of your work as a nutrition coach will be focused on managing your client's weight, especially where weight loss is concerned.
This leads to attention to detail regarding the programming aspect, which few other institutions can rival.
AFPA was acquired by ISSA, making it a part of the ISSA academic umbrella, thus offering NCCA-accredited exams and the DEAC-accredited qualifications offered by ISSA.
NESTA
The National Exercise and Sports Trainers Association, NESTA, has a strong heritage and reputation in the fitness world.
When it comes to nutrition, they have two distinct offerings.
The first is their Fitness Nutrition Coach Specialist.
This cert is geared towards offering general services in nutrition coaching, such as weight loss.
The second is the Sports Nutrition Specialist Certification. As the name suggests, this one aims to optimize athletic performance through precise, evidence-based nutritional protocols.
Both are great options, and the one you choose ultimately depends on how you want to develop your career as a nutrition coach.
Things To Consider
When looking at a nutrition coaching cert, try to go for accredited ones by the NCCA or DEAC.
These are the two most reputable accrediting organizations with the highest credibility and authenticity. Some certs like Precision Nutrition are not accredited but have a strong industry backing you can trust.
Another thing to remember is that most certs have a limited validity period, usually lasting for two years.
After this, you must renew your certification by completing the recertification requirements.
This typically involves meeting the CEU criteria set for the certification, along with whatever recertification fee is necessary.
Certified Personal nutrition coach
Join me as I show you the steps to practice successfully as a Nutrition coach.
Working as a nutrition coach requires a few standard approaches to make things happen.
Simply telling people what to eat and how to eat it doesn't quite cover an effective approach.
The job description of a nutrition coach requires some standard steps.
Let's look at the steps involved in delivering great service.
Step 1: Drawing In
To gain the commitment of a prospective client, you'll need to draw them in successfully.
This happens after your marketing and sales tactics garner their interest, and it is time to seal the deal.
Drawing in a client involves active listening and building rapport.
Speak less, listen more, and allow your new prospect to air out their concerns and desires regarding nutrition.
It's also important to leave your expertise ego at the door.
Don't be quick to correct and over-explain concepts and terminology.
This can easily come off as condescending and can deter interest in your services.
Match their knowledge and insight level and speak in their words, offering more technical insight slowly and in a welcoming manner.
The second component of drawing in a client is building rapport.
You want to come off as approachable and engaging. Limit all aspects that could make you come off as cold and intimidating.
It would help if you found a balance between a serious professional attitude and a friendly, accommodating demeanor.
Step 2: Initial Assessment
The initial assessment occurs once your client has decided to purchase your services.
This is your opportunity to determine what the client wants, whether it is realistic, and how best to achieve the desired outcome.
This is where active listening kicks in again, but you also need to understand your client's current situation.
One way of figuring out where they're at in terms of nutrition is by looking at their current dietary habits.
You can do this by asking them to submit a food journal containing all their meals, portion sizes, and snacks through a specified time frame.
Step 3: Programming and Instruction
Once you understand your clients' origins and goals, you can set realistic parameters on how they should achieve optimized dietary habits.
When it comes to programming, here are a few things involved:
Meal planning and scheduling
Recipes
Supplements guidance
Shopping lists.
As for instruction, this usually includes follow-ups and feedback, allowing for adherence and accountability to form in your client's approach to your program.
You may want to book consultation sessions for your client to debrief you on their experience and offer valuable feedback.
Step 4: Modification
Very few plans of any sort can be set in stone; as such, your nutrition coaching protocols will often need to shift to suit the ever-changing requirements and circumstances your client will likely experience.
For example, if you coach a female client during service delivery, she may fall pregnant.
That would require a drastic shift in your approach to her diet. Going further, after giving birth, postpartum modifications would apply.
The Do's and Don'ts of Nutrition Coaching
Here, You'll discover the dos and Don'ts of Nutrition Coaching.
As a nutrition coach, your scope of practice is significantly limited compared to that of a nutritionist or dietician.
You can help and advise your clients on the fundamentals if it doesn't reach any medical or therapeutic plans.
Here's a list of what you can do as a nutrition coach:
Do's
Listen actively and allow your client to form their plan within realistic parameters.
Do suggest and plan a healthy eating program based on the basics.
Do follow up and receive feedback to make the experience more rewarding.
Do address any concerns and celebrate successful milestones.
And here's what you should refrain from as a diet coach:
Don'ts
Don't attempt to diagnose or treat health or medical conditions through nutrition.
Don't offer drug or pharmaceutical solutions as part of your program. Stick to healthy foods and basic dietary supplements.
Don't attempt to offer therapy for the mental factors influencing less-than-ideal eating habits.
With that in mind, create a system where you can readily refer your clients to specialists beyond your scope of practice, such as nutritionists, dieticians, or healthcare providers.
Nutrition Coach Salary
As with any profession, an important first consideration is how much income you can expect to pull in.
In the US, nutrition coaches earn an average of $40,638 annually.
This average varies from state to state as the location is one of the key factors influencing income potential.
Income is also affected by several other factors, such as:
Years of experience
Level of credentials
Range of services offered
Target market
Marketing and sales strategy
Employment position and role
Optimizing these factors will help you inch closer to a better salary prospect.
Conclusion
So there you have it, a quick insight into the career of a nutrition coach and how to make the most of it.
So there you have it, a quick insight into the career of a nutrition coach.
Hopefully, this helps you decide whether this is the route you'll choose to follow in your career as a health and wellness coach.
If you have any questions, please don't hesitate to comment below, and I'll get right to it.
Frequently Asked Questions
How much can a Nutrition Coach make?
A nutrition coach can earn an average of $40,638 annually in the USA.
How do you become a Nutrition Coach?
Learn the fundamentals of nutrition science and practical applications through an educational experience such as a fitness or dedicated nutrition certification.
Is Nutrition Coaching worth it?
As a coach, nutrition is where the results will come into effect, and results are your biggest marketing tool.
Do you need a degree to become a Nutrition Coach?
No, you don't, but having one can greatly boost your credibility and scope of practice.
Who Needs a Nutrition Coach?
Anyone looking to improve their health and fitness should take nutrition seriously, and a nutrition coach is the best solution.
What is the job outlook for a Nutrition Coach?
A nutrition health coach's job prospects usually depend on one's general approach as a fitness professional.
If you are a qualified fitness professional, your activity as a nutrition coach comes with it, whether as a self-employed business owner or a full-time employee.
Citations
salary.com
https://www.salary.com/tools/salary-calculator/nutrition-coach