This article will explain the process you should follow to get the right person to work in your gym.
You'll learn:
Believe me, getting competent hands is not as easy as it looks – but it's possible.
Let's get on with it.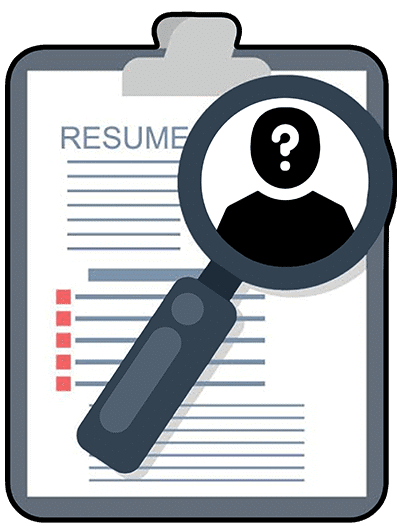 Introduction to hiring other trainers and staff for your gym
The right staff can add a lot to your new gym or personal training studio.
The wrong staff can make you dread going to work!
Learn how to avoid hiring mistakes and build the best team for your business.
Here are eight steps to hiring trainers and staff for your gym or fitness studio.
Ask Yourself- Do I NEED more staff?
Before you even think about hiring, make sure you can answer these three general questions:
Who do you need? What is the role you need to fill?

What can you afford? How much are you willing (and able) to pay for the right employee?

What type of employee do you want? Choices include part-time, full-time, casual, independent contractor, and intern. Do some research and decide which option is best for your business.
Why?
Because adding staff to your team can be expensive.
Unless you hire an intern, you'll need to pay your new team member, and even advertising for staff can cost you money.
So, before hiring someone new, ask yourself this question: Do I REALLY need more staff?
Signs that you may need to add more members to your team include:
High employee turnover rate
Unreliable staff that need to be replaced
Gaps in your team that have been empty of a while
Any staff that have given notice to leave
Increase in inquiries or users
Increase in unplanned overtime
Plans for expansion or moving to larger premises
Frequently falling short of performance goals
Falling behind on daily tasks
Inability to take on clients
Need for specialized skills
You haven't taken time off in months
If you can bear the cost and you can see the need for more staff, you are probably ready to start actively recruiting new team members.
Write a detailed job description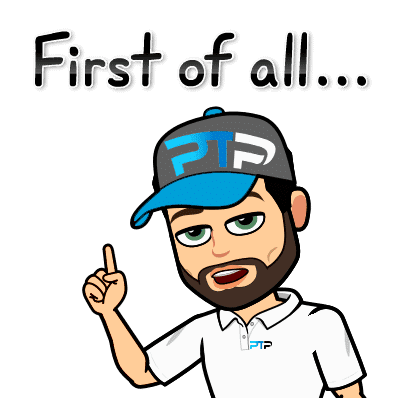 In this section, I'll be teaching you how to write a detailed job description.
Hiring the right member of staff starts with knowing what you want them to do for you.
There is no point in hiring a kick-ass part-time receptionist when what you really need is a full-time personal trainer or a freelance group exercise instructor!
Create a detailed job description so that you can start looking for the best person to fill the role you have to offer.
Include all the things you need your prospective employee to be able or willing to learn how to do.
Also, specify the qualifications you want your new employee to have.
If you're going to hire a trainer or group exercise instructor, make a list of the qualifications you are prepared to accept.
How experienced should your new employee be?
Remember that more experienced employees usually expect higher salaries.
Make sure your job description is inclusive.
Use neutral language to avoid breaching any diversity or equality laws.
Once you've decided on what you need from a new employee, decide on the package you are going to offer in return.
Include the starting salary, performance bonuses, benefits, vacation time, and any other perks.
With that done, specify when you want your new employee to start working for you and choose a closing date for applications.
Exclusive PTP CPT Offers



Gold Standard Cert

Most Popular Cert

Best Study Materials

A Good Option

A Good Option

Best CPT for you?

Give yourself plenty of time to advertise the job and interview applicants.
And remember, your new employee may need to give notice at their current place of work, so don't expect them to be able to start right away.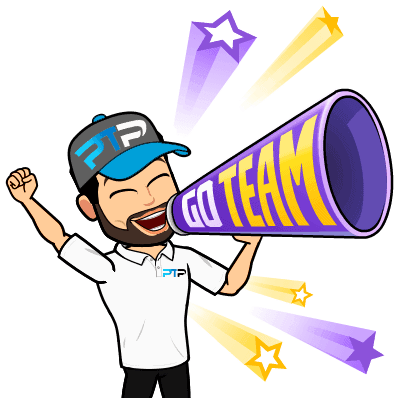 Below are insights on places you can put a job advertisement for prospective staff.
Now you know who you want to employ, it's time to promote your job opening.
Options for advertising your job include:
Your company website
Referrals from current employees
Social media, including targeted advertising
Local community groups and business associations
Universities and training establishments
Job boards
Recruitment agencies
Newspapers
Your members and customers
Create your advert from your job description, making sure that you specify how you are prepared to accept applications.
Do you want resumes?
Will you accept email applicants?
Do you want to see evidence of qualifications?
Remember to clearly state the deadline for applications and the date by which you want the new employee to start work.
Advertising can take time, and may even cost money, but rushing the process could mean you miss out on the perfect employee.
Worse still, you could end up with someone who isn't right for your organization.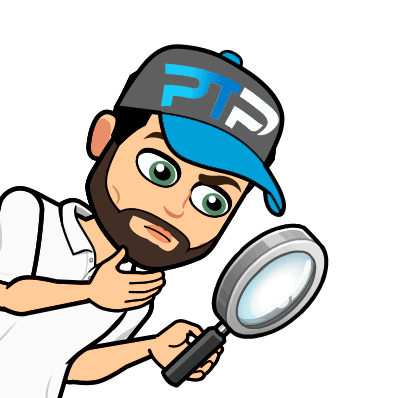 Join me below to unravel the mysteries behind reviewing applications to get the best candidates to fill the vacancies.
After advertising your job, you should soon start receiving applications.
Review them as they come in and filter out any that don't fit your requirements.
Send a rejection letter or email to the candidates that aren't right for your business.
A lot of employers don't do this, but it's good manners, and unsuccessful applicants will appreciate the gesture.
Review the remaining applications carefully.
Check that they have the credentials and qualifications you want for the role.
Weed out any that slipped through your first screening so that you are left with the best candidates for your company.
Again, notify any unsuccessful applicants, thanking them for their interest.
On paper at least, any one of the remaining candidates should be able to fill the role you are offering.
They should have the qualifications and experience you want. If they don't, reject them now!
With the last few waifs and strays eliminated, you should now have a shortlist of prospective employees.
It's time to move onto the interview stage of the recruitment process.
If you've done the application screening process correctly, you should be left with a shortlist of candidates that meet your exact criteria.
All that's left to do is interview them and choose the right person for the job.
The best way to do this is through a prearranged interview, and, for a personal training or group exercise teacher roles, a skill-based assessment.
Video calls and phone interviews can work, but they are not ideal.
Technical problems like dropped calls and a bad connection can make this type of interview frustrating for both parties.
They can also feel impersonal. In most cases, face to face, in-person meetings are much better.
If it's practical, make appointments to meet your prospective employees so you can get to know them better.
Contact the candidates and book them in to see you at a mutually convenient time.
Exclusive PTP CPT Offers



Gold Standard Cert

Most Popular Cert

Best Study Materials

A Good Option

A Good Option

Best CPT for you?

Give them plenty of notice so they can adjust their schedule to accommodate you.
However, if a candidate seems inflexible or elusive, feel free to cut them from your list.
If they really want the job, they should be prepared to put themselves out at least a little to come and meet you.
Plan your interviews in advance so that you have a format to follow and can use the same assessment criteria for all your candidates.
It wouldn't be fair or useful to ask each candidate different questions.
Good questions to ask include:
Tell me about your self
What do you like to do outside of work?
What made you want to be a personal trainer?
Why do you want this job?
Describe your fitness industry experience?
Tell me about career-related any previous successes or achievements
What are your best methods for keeping clients motivated?
Are you drawn towards a particular client demographic?
Where do you see yourself in 5-10 years?
What additional skills would you like to develop?
What are your strengths and weaknesses?
How would you resolve a conflict with a client or a staff member?
What are your salary expectations?
How soon can you start if you are successful?
Do you have any questions for me?
Also, make a note of things like punctuality, presentation, confidence, friendliness, and any other traits that you want from your prospective hire.
Ask other members of staff for their impressions too.
They may have seen things that you did not.
If you are going to do a skill-based assessment, keep it relatively brief and only assess the candidate's ability to do the advertised job.
For a personal trainer, ask them to demonstrate teaching 3-4 exercises of your choice.
For a group fitness instructor, 10-15 minutes of exercise should be sufficient.
Throughout the interview, make sure you take notes so that you can remember how each candidate performed.
The last thing you want to do is offer the job to the wrong person just because you mixed up two of the applicants!
Talk about awkward…
Wait until you have interviewed all the candidates to make a final decision.
That way, you can compare all the applicants side by side.
Also, don't feel you have to rush your decision.
You may even need to conduct a second round of interviews if you can't decide between the remaining candidates.
However, be aware that your applicant's time is as valuable as yours, so don't drag things out any longer than necessary.
If you have made your decision, forgo a second round of interviews and move onto giving the lucky person the good news.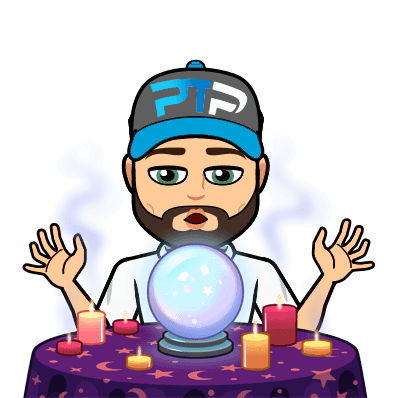 Here, I'll show you how to contact references and the type of information you need from them about your preferred candidates for the job.
Before you offer your preferred candidate the job, make sure you contact their references and get another person's opinion on their suitability for employment.
Ask the candidate's permission before speaking to their referees, especially if one of them is their current employer.
Ideally, the candidate should be able to provide you with the names of at least two referees.
Referees should be current or recent acquaintances and not things like kindergarten teachers.
You want their impression of the adult the candidate is now and not the kid they once were.
There is no need to give this person the third-degree about the applicant but do use them to confirm that the person you want to hire will be a good fit for your company.
Speak to them rather than email.
That way, you can ask questions and get the conformations you need to ensure you hire the right person for the job.
While you are at it, also contact the referees of the other top candidates, just in case your number one pick doesn't work out.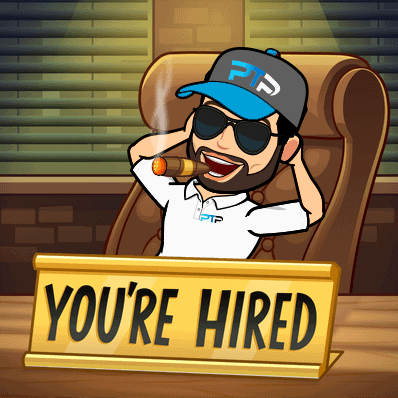 Join me below to find out.
Once you have identified the best candidate, it's time to offer them the job.
You can do this verbally, but it should also be backed with a written confirmation, in which you lay out all the terms and conditions of employment.
That way, neither party can claim ignorance over any detail that turns out to be important.
If both parties are ready to move forward, draw up an employment contract, and have the candidate sign it before they start working for you.
This is a standard legal document that is available online, but you can also ask your lawyer to create one for you.
Once your new employee has accepted your offer, make sure you notify the rejected candidates to let them know they were unsuccessful.
A personalized rejection over the phone is the best way to do this.
Offer constructive feedback if requested and, if they were good candidates, keep their details on file in case another role comes up in the future.
Handle your employment obligations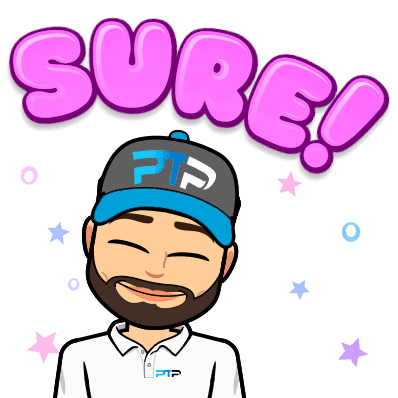 Did you know it is important to handle your employment obligation to your employees at the right time?
Read on to find out what they are and why it is important.
With your employee's signature on the dotted line, it's time to get a grip on all your legal obligations as an employer.
This includes:
Reporting your new hire to the relevant agency
Adding them to your worker's compensation and insurance policies
Registering them for tax
Organizing their uniform
Competing an employee registration form
Organizing their company induction
While doing these jobs might seem like things you want to put off for as long as possible, getting them done early is the right thing to do.
After all, your new employee might be one of many, but to them, you are their only boss.
Treat them professionally from the outset, and they are much more likely to behave professionally toward you.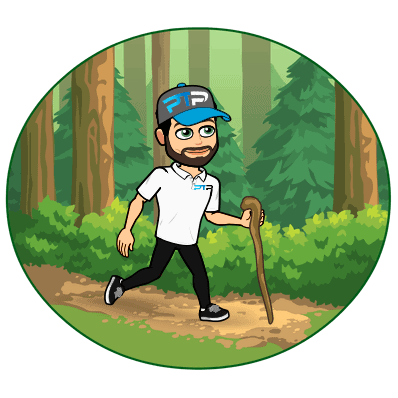 In this section, you'll learn how to assess the performance of a newly employed staff on probation to determine if they are the right fit for the job or not.
Most new jobs begin with a probationary period, during which the employer and the employee can back out of the agreed contract without penalty.
A probationary period is pretty standard and allows both parties time to determine that they are satisfied and happy.
During the probationary period, employees should be assessed and given feedback on their performance.
The employer should keep records of all observations and feedback to ensure this process is conducted fairly.
At the end of the agreed probationary period, the employee's status should be upgraded, and you should tell them they are now a bonafide member of your team.
Alternatively, if things didn't quite go as planned, you may need to extend the probationary period or even terminate the contract.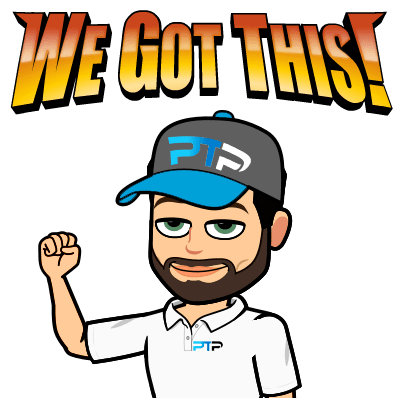 Ultimately, there is nothing better than having the right people working in your gym.
So, you should play your part by applying the tips you've gained to source for the best.
Finding, getting, and keeping good employees can be challenging, but if you get it right, the rewards for all parties will be huge.
Getting a qualified member of staff is usually quite straightforward, but finding someone you actually enjoy having on your team is sometimes harder.
However, as time-consuming as finding the right person can be, it'll be time well spent.
If you like the people you work with, and they in turn like their jobs, going to work should be one of life's pleasures.
But, if you've managed to cram a square peg into a round hole, a day at work can feel like a lifetime, and your profits could even suffer as a result.
Take your time hiring new team members and use this step-by-step guide to help you do it right.
References: