In this article, I'll be explaining what gym insurance is, why you need it, and how to get it for your practice.
You'll also learn:
At the end of the article, you should be able to decide on the one that is best for you.
Without any delay, let's move into it.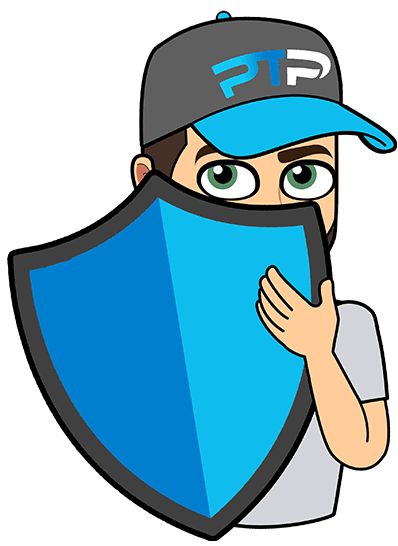 Thinking about opening a gym or personal training studio?
Got one already?
Get insured!
Here is your guide to making sure you have all your gym insurance needs covered.
Why do I need gym insurance?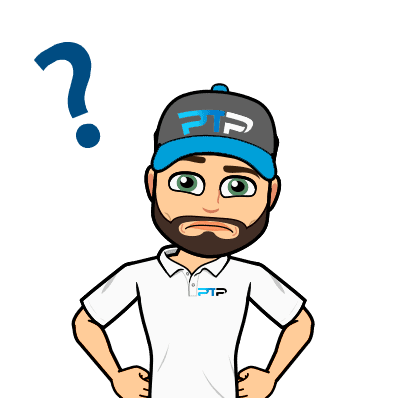 Wanna know why you really need gym insurance?
Join me below for more info.
Fitness facility insurance is one of those things you should have but also hope you never need.
Think of it as a safety net.
It's not exactly the most exciting part of operating a gym business, but, in many ways, it's actually more critical than the treadmills and barbells in your facility.
If you own and operate a gym, it goes without saying that you should be appropriately qualified.
You know how to train and treat your clients so that their workouts are safe and enjoyable.
Unfortunately, accidents still happen, and things can go wrong that aren't even your fault.
Having the right type of gym insurance means that you are protected from these kinds of scenarios.
You could just cross your fingers and hope for the best, but not having gym liability insurance puts you in a very precarious financial position.
If something goes wrong at your gym, you could be facing a huge bill.
Exclusive PTP CPT Offers



Gold Standard Cert

Most Popular Cert

Best Study Materials

A Good Option

A Good Option

Best CPT for you?

How much? Potentially millions of dollars!
At the risk of making you feel paranoid, there are several potential hazards and risks involved with going to the gym.
These are the sorts of things that could happen at your new facility, and why you need insurance.
Trips and falls – clients could fall over a piece of gym equipment, bump into another user, or slip in the shower.

Minor and major injuries – from ankle sprains to spinal injuries resulting in permeant disability.

Minor and major health issues – from catching the flu from a contaminated bench to a heart attack during a workout.

Claims against trainers – disgruntled clients could accuse you of not providing the services that they have paid for.

For example, if they fail to lose weight, they could hold you responsible.

Damaged or stolen equipment – insurance means your property is protected from theft, as well as damage by fire or flooding.

Gym closure – some policies cover your gym in the case of forced closure, such as the recent COVID-19 outbreak, or as a result of fire or water damage.
What does gym insurance cover?
Like gyms, personal trainers, and PT clients, gym insurance comes in a range of shapes and sizes.
The cost and coverage of gym insurance vary from policy to policy.
That said, gym business insurance typically provides three main types of cover:
Business and property insurance
General liability insurance
In simple terms, business insurance covers your property and assets, while liability insurance covers you, your staff, and the business from third-party claims and lawsuits.
While the exact coverage varies, most gym insurance policies cover the following:
Business and property – this covers your building and its contents from fire, theft, and natural disasters.
Most landlords will insist you have building coverage if you are renting a space.
Banks often require property insurance for loans for business premises.
If you have bought your building, you should definitely have this type of insurance to protect your investment.
Business and property insurance covers your gym and office equipment too.
General liability – general liability insurance covers your clients so that, if they have an accident and then make a claim against you, you are financially protected.
This includes third-party medical expenses.
Professional liability – this covers the services that you and your staff provide.
It protects you from clients who might say you didn't provide them with the correct advice, as well as any accidents that happen as a result of the services you offer.
For example, if a client hurts themselves during a group exercise class, this coverage protects the instructor.
Some policies also offer additional types of cover:
Cyber insurance – this protects you from data breaches and information theft.
If you store things like client credit card details or their personal information electronically, a hacker could break into your system and steal this valuable data.
Cyber insurance will protect you from liability
Equipment breakdown cover – while equipment breakdowns may be covered in your business and property insurance, it might not be.
Read the small print, and if equipment breakdown is not included, you may want to add this type of cover to your insurance.
Equipment breakdown cover means that if anything goes wrong, from treadmills to a refrigerated snack vending machine, it will be repaired or replaced if it is outside of the manufacturer's warranty.
Medical payments coverage – medical expenses are covered under general liability insurance, but only up to a pre-set limit.
Exclusive PTP CPT Offers



Gold Standard Cert

Most Popular Cert

Best Study Materials

A Good Option

A Good Option

Best CPT for you?

Medical payment coverage is a standalone policy that will cover larger medical bills or lawsuits.
Workers' compensation – it's not just clients that can have accidents at a gym; the instructors can too.
Workers' comp covers medical costs, lost wages, and also provides survivor benefits should an employee die as a result of an injury at work.
Workers' compensation is a legal requirement in many states.
Off-site coverage – this is a useful add-on if you train or treat clients in their homes, conduct outdoor workouts, or even give training advice outside of your gym.
Depending on the policy, it may also cover you for journeys to and from work.
What gym insurance doesn't cover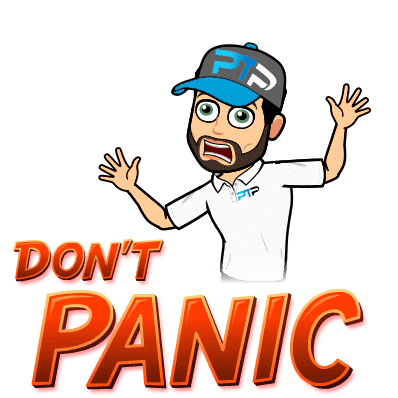 Here, I'll reveal to you the stuff you may do but are outside the regular gym insurance.
Do well to know how to stay away from liability.
Once you have your fitness liability insurance, you could be forgiven for thinking you are protected from everything that can go wrong at your gym.
However, there are a few things that aren't usually covered by the policies we've discussed so far.
Common exclusions to gym insurance include:
Additional services – if you offer massage, acupuncture, beauty treatments, or any additional non-gym services, you will need additional coverage.
This is especially important if you rent space to other vendors.
You'll also need additional coverage if you offer things like martial arts classes, swimming lessons, or any other non-standard gym service.
Underage exercisers – minors under the age of 18 are not covered by most gym insurance policies. Bare that in mind if you offer workouts for kids.
There are specialist policies for gyms and trainers who are qualified to work with under 18s.
Supplement and product sales – problems that are the direct result of supplements or equipment you have sold are not usually covered by gym insurance.
For example, if a client has an allergic reaction to a nutritional product you sold them.
False guarantees and statements – your insurance won't cover you for false promises.
If you guarantee a client that they'll lose 50 pounds in four weeks, they could sue you if they don't.
Avoid this problem by never making specific promises.
Workout outside the scope of your qualifications – make sure you do not exceed your professional competencies.
For example, if you aren't qualified to work with pre or post-natal women, doing so will invalidate your insurance.
Stick with what you are qualified to do.
How much does gym insurance cost?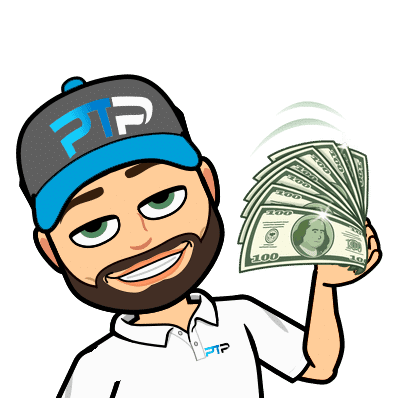 Come along to find out how much it will cost you to have gym insurance.
While we'd love to be able to give you an exact price for your gym insurance, we can't.
The cost of gym insurance depends on a whole host of factors, including:
Size – bigger facilities usually cost more to insure
Location
Nature of the business
Number of clients – more clients mean more risk
Number of employees
If you have a small gym or fitness studio, you can expect your gym insurance to cost between $2000-$5000 per annum.
Policies for larger fitness facilities can exceed $10,000.
While gym insurance is expensive, it protects you from liabilities that can run into millions of dollars.
Given the cost to benefit ratio, the right insurance policy is literally the most important thing you need to buy for your gym.
Where to get a gym insurance quote
While you could get an online gym insurance quote, the best place to obtain liability insurance for gyms is from an independent insurance company or agent.
Why independent?
Because they aren't tied to just one company or product and will be able to shop around on your behalf to find the best gym insurance prices.
An independent broker will make sure you get the coverage you need at the best possible rate, potentially saving you hundreds or even thousands of dollars in the process.
Having an expert in your corner will also save you from having to wade through lots of complicated insurance details that, quite frankly, are as boring as hell!
They'll make the entire process of finding the right policy much more straightforward, less labor-intensive, and potentially cheaper too.
To get the best coverage for the best price, your independent insurance agent will need the following information.
Business location
Services offered including specialist services, product sales, etc.
Owner information and experience
Past and projected turnover
Number of employees and annual payroll
Tools and equipment valued over $1,000
Age of building
Square footage
Building construction type
Building safety features
Details of any previous policies or claims over the past five years
Gather all this information BEFORE you contact an insurance agent to save both parties time and effort.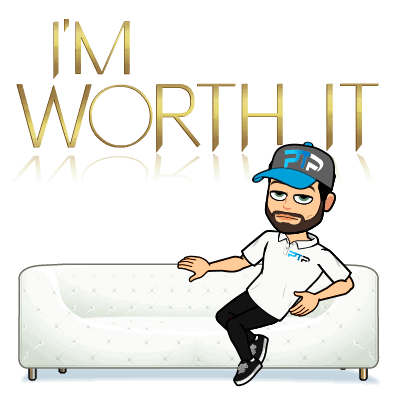 Now that you know how important gym insurance is, you can go ahead and get yours if you don't have yet.
No one likes talking about insurance, and yet it's a crucial part of running a gym or personal training studio.
Operating without insurance is like walking across the Grand Canyon on a tightrope without a safety harness.
Everything might work out alright, but if it doesn't, the consequences will be dire!
In many states, it's actually illegal to operate a gym without the right insurance.
Starting a new gym can be expensive, so make sure you protect your investment and your future livelihood with the right level of gym insurance.
References