Hey Everyone, and welcome to PT Pioneer.
If you're new here, this is the best place to learn how to excel in professional fitness.
I provide top-tier, definitive insight on the ins and outs of working as a successful health and fitness professional.
This article is your one-stop guide to understanding income and salary statistics in group fitness.
I'll be hitting on a few key topics such as:
Before we go all in, make sure to take this quiz.
It will help you gain an understanding of which certification is the best for you once you've decided to pursue a career in fitness.
And with that out of the way, let's get right to it.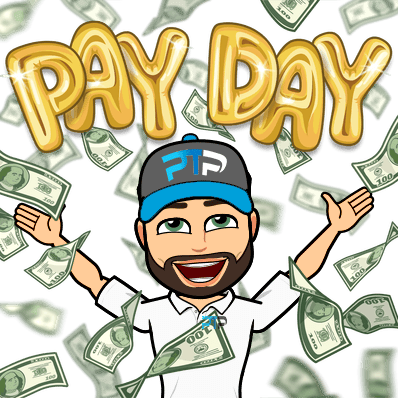 What is a Group Fitness Instructor?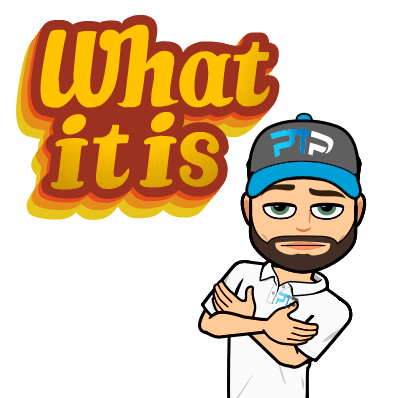 Below, I'll outline what you should be doing, to be described as a Group Fitness instructor, and where to apply your training.
So right out of the gate, you need to know what the job description is, of course.
In the case of a group fitness instructor, any fitness instructor or coach delivers training instruction on a mass scale.
That means you are training two or more individuals at a time.
I go into more detail on the job description, role, and scope of practice in this article.
This article is all about the salary, of course, so despite how diversely group fitness instruction can be applied, your goal is to find the right format to optimize your income potential.
Finding the right training format is just one of the numerous factors you will find to have an influence on your salary as a group coach.
What Factors Influence Group Fitness Instructor Salary
Join me in this section to enlighten you on how much you should be earning as a Group Fitness Instructor and the factors that will be the final determinant.
When it comes to what factors influence your success and income as a group, the first thing we need to understand is the average expected salary.
Group fitness instructors in the US earn an average of $42,401 per year, much lower than the $62,288 per year personal trainers earn, according to salary.com.
Things change when we look at the upper percentile, with the 90th percentile (top 10%) earning an average of $74,688, a comfortable income for most.
When we break down earnings to an hourly rate, we see that group fitness instructors earn around $19/hour based on statistics by the Bureau of Labour Statistics.
This depends on which gym you're working for and whether they pay you by the hour or via a monthly fixed salary.
These types of factors vary from place to place, so to get a more general idea of how you can shift income potential in your favor, let's look at some of the main factors at play.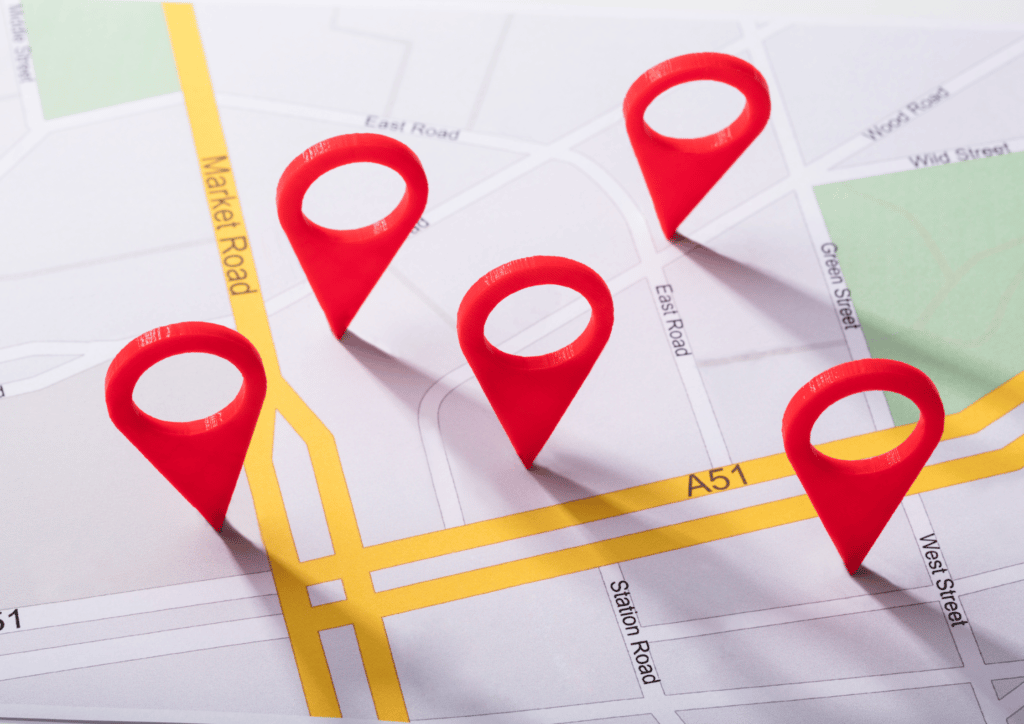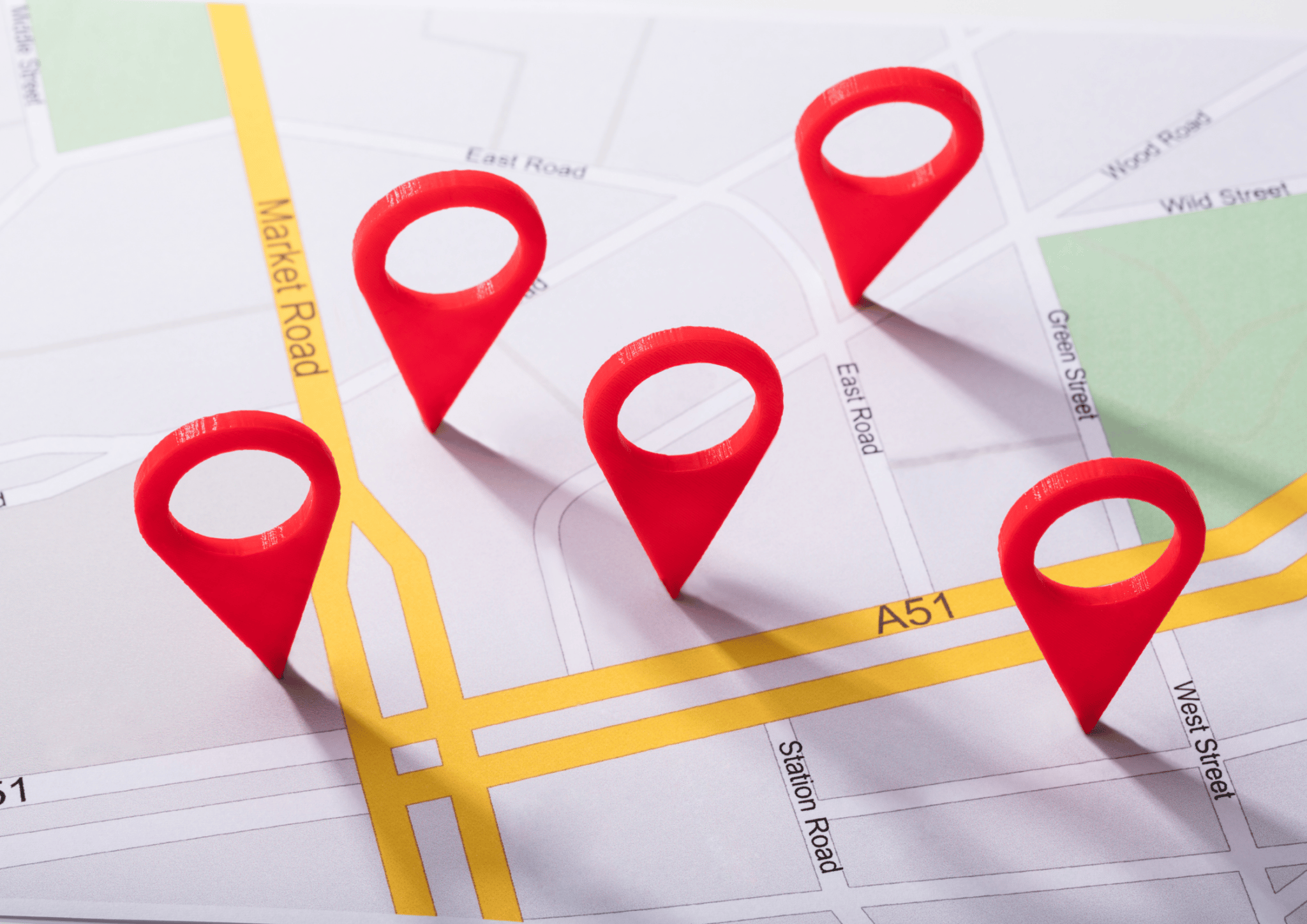 Location is the biggest determining factor when looking at what generally influences income potential.
Many people across the world will migrate from their current location specifically for the opportunity to earn better in their chosen field.
Within location are a few sub-factors that contribute to the overall earnings you can expect.
From my expert understanding, I've isolated three of the most prominent, those being the local economy, the health of the population, and the population size.
Exclusive PTP CPT Offers



Gold Standard Cert

Most Popular Cert

Best Study Materials

A Good Option

A Good Option

Best CPT for you?

The local economy has a direct impact on what you can expect in any career field.
When it comes to working as a group fitness instructor, the strength of the economy is pivotal.
That's because services such as health and fitness typically rank lower in priority with weaker economies.
When taking a model like Maslow's Hierarchy of Needs, for example, health and fitness are still considered aspirational expenses, even though we can argue for how important they are for a normal life.
Because of this, the strength of the local economy means a career in fitness, and in this case, group fitness is particularly sensitive.
Using the same approach, we can agree that really affluent communities from the upper-middle class and beyond almost have an obsession with health and fitness services.
The sort of economies that support a large middle and upper-middle-class society are the sorts of economies that will be open for you to do business in.
The next important factor, which, unlike the local economy, is very specific to the health and fitness industry, is population health.
Population health is a statistical indication of the health status of the general population based on disease reports and access to healthcare and fitness facilities.
Aspects such as obesity rates and diabetes are considered, as well as the state of the local healthcare system and the size of the local health and fitness industry.
The size of the local fitness industry also indicates how many potential job opportunities you'll have access to.
So how does population health factor in?
Well, a healthy population can be seen as an indication that the general masses invest in their health to maintain it.
Part of that investment is likely towards the health and fitness industry, which of course includes group fitness.
An unhealthy population would indicate the inverse in most cases.
Population size determines market size.
The more people in a location, the more you'll potentially do business with; it's that simple.
With all things regarding population health and local economy considered, the size of the population plays an important role.
This, however, isn't just based on sheer numbers; that's because population density also needs to be considered.
Population density is a measure of the number of people per unit of physical area.
A densely populated area will present great opportunities because the more people there are packed into one given amount of space, the more potential to convert them into clients.
A location with a large but sparsely distributed population may, in some cases, present less potential than one with a smaller but densely packed population.
Your credentials are your ticket into most industries.
The general trend is that the more credentials you have, and the higher their level, the more access you'll have to better-paying job opportunities.
If we compare a fitness professional with a certification in personal training, to one with a bachelor's degree, for example, you'll find that the trainer with a degree stands a better chance at earning more on average.
According to salary.com, however, trainers with degrees don't fare significantly better than those without degrees.
I can chalk it up to the possibility that trainers who have completed university or college programs usually find themselves involved with higher positions within the fitness world instead of just operating as group fitness instructors.
For instance, while the average annual income is around $42k for group fitness instructors, the figure drops to around $41k for those with degrees.
This would suggest that a degree offers much more lucrative career paths than group fitness instruction.
Exclusive PTP CPT Offers



Gold Standard Cert

Most Popular Cert

Best Study Materials

A Good Option

A Good Option

Best CPT for you?

One area which does have an expected influence on income is the level of experience.
Your level of experience, unlike location and education, is not something you can readily determine.
You will need to go through the process and allow time to build on your career.
The more experience you are, the more you will learn and hone your skills, adding value to your services.
Having a significant amount of job experience also allows you to build a reputation which you will be able to capitalize on increasingly as time goes by.
According to statistics by salary.com, an experience level of 3-4 years will see the average income of group fitness instructors bump up to $43,662.
That's an increase of over $1,000 from the standard national average.
With more experience, the growth in the income curve remains more or less proportionate.
This is shown by the fact that at 20 years of experience, group fitness instructors in America earn an annual average of $48,707, just over $6,000 more than the national average.
If we do the math, an increase in income of $1,200 every four years does indeed lead to an average income of $48k after 20 years.
How Much Does A Group Fitness Instructor Make in America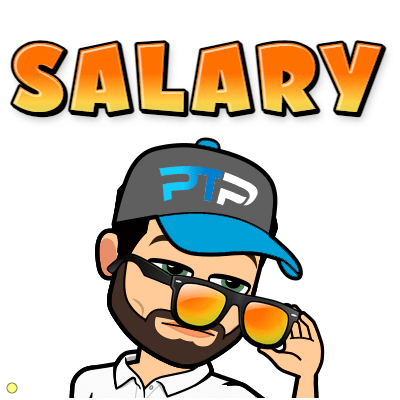 Below is a detailed breakdown of how much you'll be earning on a per-state basis if you are resident in the USA.
By now, you know that a group fitness instructor in the US earns an average of $42,401 per year.
Now, if we go back and take location into consideration, it's a good idea to break the salary stats down on a per-state basis.
This will allow you to get a better idea of how you can optimize your earnings as a group fitness instructor based on which state you reside or choose to reside in.
| | | | |
| --- | --- | --- | --- |
| State | | State Capital | Average Salary |
| Alabama | AL | Montgomery | $40,201 |
| Alaska | AK | Juneau | $47,201 |
| Arizona | AZ | Phoenix | $41,901 |
| Arkansas | AR | Little Rock | $38,601 |
| California | CA | Sacramento | $48,001 |
| Colorado | CO | Denver | $42,901 |
| Connecticut | CT | Hartford | $48,201 |
| Delaware | DE | Dover | $45,201 |
| DC | DC | Washington DC | $47,201 |
| Florida | FL | Tallahassee | $41,801 |
| Georgia | GA | Atlanta | $42,001 |
| Hawaii | HI | Honolulu | $44,001 |
| Idaho | ID | Boise | $39,501 |
| Illinois | IL | Springfield | $43,901 |
| Indiana | IN | Indianapolis | $39,101 |
| Iowa | IA | Des Moines | $41,001 |
| Kansas | KS | Topeka | $41,601 |
| Kentucky | KY | Frankfort | $38,401 |
| Louisiana | LA | Baton Rouge | $42,001 |
| Maine | ME | Augusta | $39,701 |
| Maryland | MD | Annapolis | $47,201 |
| Massachusetts | MA | Boston | $47,801 |
| Michigan | MI | Lansing | $43,101 |
| Minnesota | MN | St. Paul | $45,101 |
| Mississippi | MS | Jackson | $37,101 |
| Missouri | MO | Jefferson City | $41,401 |
| Montana | MT | Helena | $35,101 |
| Nebraska | NE | Lincoln | $35,701 |
| Nevada | NV | Carson City | $43,301 |
| New Hampshire | NH | Concord | $43,501 |
| New Jersey | NJ | Trenton | $48,901 |
| New Mexico | NM | Santa Fe | $39,701 |
| New York | NY | Albany | $51,001 |
| North Carolina | NC | Raleigh | $38,901 |
| North Dakota | ND | Bismarck | $39,801 |
| Ohio | OH | Columbus | $42,001 |
| Oklahoma | OK | Oklahoma City | $38,701 |
| Oregon | OR | Salem | $43,901 |
| Pennsylvania | PA | Harrisburg | $45,401 |
| Rhode Island | RI | Providence | $44,401 |
| South Carolina | SC | Columbia | $40,301 |
| South Dakota | SD | Pierre | $38,101 |
| Tennessee | TN | Nashville | $39,001 |
| Texas | TX | Austin | $42,101 |
| Utah | UT | Salt Lake City | $38,701 |
| Vermont | VT | Montpelier | $41,801 |
| Virginia | VA | Richmond | $39,901 |
| Washington | WA | Olympia | $45,001 |
| West Virginia | WV | Charleston | $41,501 |
| Wisconsin | WI | Madison | $42,001 |
| Wyoming | WY | Cheyenne | $41,501 |
As you can see from this table, the salary stats vary quite significantly from state to state.
The top 3 states are New York, New Jersey, and Connecticut, with annual average salaries of $51,001, $48,901, and $48,201, respectively.
These are the ideal states to work in, as you would assume.
However, the income potential is only one piece of the puzzle.
To really understand the value of your wages, you need to understand how much you'll have to part with.
Taxes, business expenses, and the cost of living also change from state to state.
It's not uncommon for a state with a high income or wage profile to also have a high cost of living.
New York City, NY is an example of this.
Commonly regarded as one of the most expensive places to live in the world, having the highest average income by state for group fitness instructors will, at best, offset how much you'll probably end up paying just to live there.
Always check what your expenses will be before deciding on a big move.
You might just find you're better off where you already are.
Online Group Fitness Coaching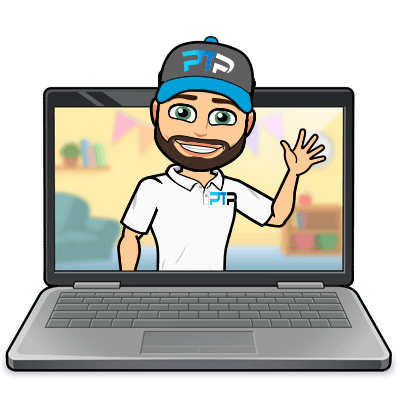 Here, I'll be showing you how to use social media tools to create an online presence for your business, thereby multiplying your streams of income.
The world of fitness, especially in recent memory, has evolved to include many of its services and delivery methods online.
In fact, online fitness is one of the biggest trends today, with affiliate marketing in fitness growing into a huge industry.
Coupled with that, the value that a smart online presence can bring to your brand is astonishing.
The right blend of great social media presence and good digital strategies has catapulted many to instant fame.
Online group fitness can be tackled in two ways.
The first is by having a dedicated platform where you deliver monetizable group fitness services.
You can sell sessions online through your website, which you can then direct live over video with services such as Skype and Zoom.
The next is to monetize your social media presence. Instagram and Youtube are great ways to achieve this.
Instagram is one of the best platforms for a type of brand collaboration called influence marketing.
This is when you present yourself as an opinion leader, in this case with regards to group fitness training, and use this as a platform to endorse relevant brands which you're then paid by.
A similar process happens on Youtube, but added to this, your youtube presence can be monetized by becoming a platform partner.
This is when the quality of your content and the level at which it is engaged is seen as a viable vehicle for Google to run ads on your content.
This results in a great revenue stream from which many have become quite wealthy.
The last great way to make a bank through online fitness is through affiliate marketing, as I previously mentioned.
This is a process whereby you promote a relevant brand's goods or services through your online platform in return for a commission on any sales generated.
Combining these ventures with a well-running group fitness business is where success lies today.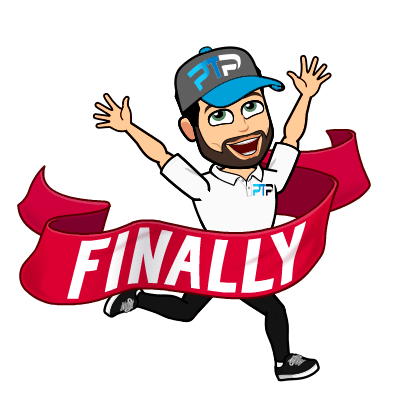 No doubt, the information you have gleaned in this review is more than sufficient to help you make a final decision.
Make the most out of it.
The group fitness job title is not the highest-earning venture in the fitness world at all, but at the same time, it isn't meant to be.
Group fitness classes are something I would put in the category of supplemental services.
That means it's great to have the practical skills to put it together in addition to your main scope of practice as a fitness professional.
I hope this article helped you better understand what a group fitness instructor's salary could potentially look like.
If you have any questions, please don't hesitate to drop a comment below, and I'll get right to it.
https://www.issaonline.com/blog/index.cfm/2020/how-much-do-group-fitness-instructors-make
https://www.salary.com/tools/salary-calculator/personal-trainer
https://www.salary.com/tools/salary-calculator/group-fitness-instructor
https://www.bls.gov/ooh/personal-care-and-service/fitness-trainers-and-instructors.htm