Hello everyone, and welcome to PT Pioneer.
In this article, I'm going to be looking at group fitness and how you can make a successful career out of it.
To provide insight, I'll take you through a few key aspects in this definitive, second-to-none guide on becoming a group fitness instructor.
I'll touch on:
Before we go any further, I'd like you to take this quick quiz.
This will help you figure out the best certification for you based on your career objectives and current circumstances.
So with that said, let's jump right into the world of group fitness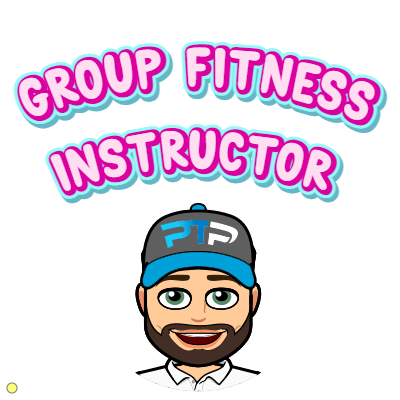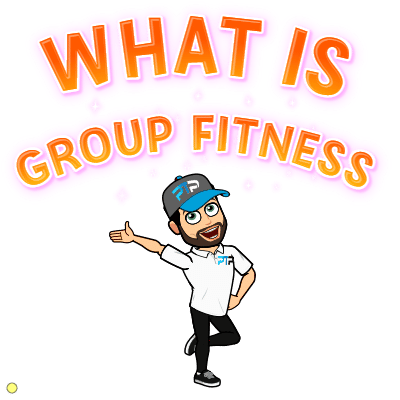 This segment will help you understand what Group Fitness entails and how to administer its training and exercise.
As the name suggests, group fitness is a fitness instruction system where a group of two or more participants is led through a set workout by a qualified fitness instructor or coach.
Group fitness itself isn't a specific training system but rather a way to administer training and exercise.
This means the possibilities are endless, and the applications are very diverse.
You can be a yoga teacher, pilates instructor, CrossFit coach, or even a dance teacher.
The basis for group fitness has the ability and infrastructure to manage more than one person's training experience safely and effectively.
That means having the right space and equipment and the right approach in minimizing the risk of injury and maximizing results.
Group fitness is typically divided into two distinct categories, small group fitness, and large group fitness.
Small group fitness is a methodology where you as a trainer deals with a group of two or more clients but no larger than ten or so participants.
I use ten as a rule of thumb based on my expertise, but it isn't a standardized figure.
With small groups, you're sort of able to hybridize what you would offer with private clients together with what you would offer a larger group.
That's because you'll have fewer people to manage and therefore can offer more personalized attention to each participant, albeit not to a high degree.
Small group training is an excellent way to deliver results-driven programs while capitalizing on the lucrative nature of group training.
With small groups, you can even develop periodized programs with progressive volumes and loads as training progresses.
In many cases, you can slot in a dedicated group that remains consistent through the program.
This helps you effectively implement periodized programs or progressive programs that allow everyone to experience notable results.
Large group training is different because you typically can't implement progressive programs or periodization such as you would with small group training.
Large group training is a common feature in fitness facilities or studios with regular class schedules.
The classes on offer will be based on a simplified method of preprogrammed workouts.
These workouts are often determined by set stations with specific equipment or exercises or based on choreographed routines.
The main goal of large group training is to get people moving in an exciting and rewarding way.
These types of workouts are generally cardio/aerobic-based and offer little in terms of skills development or other training adaptations.
There are a few exceptions to this rule, such as yoga or combat sports training.
These are very specialized disciplines that allow for training adaptations and skill development over time with consistent participation.
Whichever format you choose, group fitness is a highly impactful method of delivering health and fitness.
It is an energetic and self-motivating training method and should be part of any fitness coach's arsenal.
How to Become a Group Fitness Instructor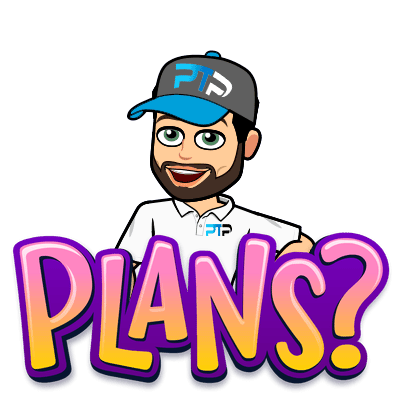 Come along, let me show you how to become a group fitness instructor.
Becoming a group fitness instructor is not as simple as becoming a fitness instructor, then applying that to a group of participants.
While the fundamental tools of fitness instruction are obtained from qualifying and working as a PT, the ability to coach and manage multiple individuals simultaneously is a skill that's acquired independently.
Firstly, being able to coach a group of people requires more and less.
When it comes to more, the first thing you'll need is more space.
Exclusive PTP CPT Offers



Gold Standard Cert

Most Popular Cert

Best Study Materials

A Good Option

A Good Option

Best CPT for you?

As you can imagine, more people training at once means you'll need more space to fit them all and prevent them from piling up on each other.
This also means you'll need more equipment depending, of course, on what sort of workout you'll be implementing.
The next thing you'll need more of is energy.
Aside from being a fitness professional, you're also something of an MC or hype man.
This means you must be a positive mental force during sessions to motivate your clients.
Group fitness is mentally demanding and requires you to have an astute grip on group psychology and managing group dynamics.
Now let's discuss what you need less of.
The first thing is programming. Less programming and less specificity.
You can't have individual-specific programs in a group setting, so work on developing a one-size-fits-all workout rather than worrying about individual needs.
Another reason for this is that people aren't signing up t a group session for a personalized experience, so why to bother giving people what they aren't asking for.
Next up is you need to charge less.
Since your experience isn't personalized, you can't justify a rate as high as you would for personal training; that's a no-brainer.
Pricing low for a group experience is also a good way to pull in bigger overall revenue.
Because you're charging less per individual, you're able to convert more clients.
Each client is happier paying less, and you're happier with more clients for the same amount of time.
With correct implementation, group training becomes more lucrative than personal training.
This is where the term "less is more" applies.
You'll need a way to cultivate and adopt these methods and practical skills with all that said.
That's where group training certification comes in.
Group Instructor Certifications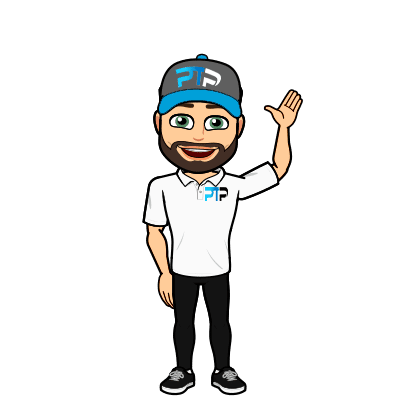 Below, I will unveil to you the certifications you need to possess to practise as a group fitness instructor.
As a group instructor, getting certified specifically as one is not totally necessary.
That is, if you have any other credible credentials in health and fitness.
A lot of the skills, tactics, and strategies you will need to employ as a group trainer require some form of specialized learning.
This rings true when looking at specialized systems like CrossFit, Yoga, Zumba, or combat sports.
In recognition of this, many of the top fitness certification agencies have group fitness certifications on offer.
My top picks are NASM, ACE, AFAA and ISSA regarding comprehensive group fitness instructor certifications.
These certs give you the skills for a general approach to training groups of individuals.
If you want to specialize in a group discipline such as Pilates, Zumba, or Yoga, you'll have to qualify through the relevant channels and regulatory bodies of those training systems.
What Does a Group Fitness Instructor Do?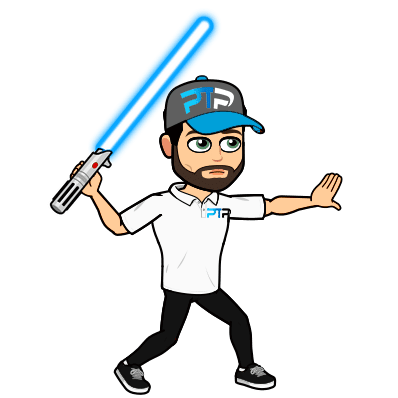 So, you're interested in finding out what a group fitness instructor does?
Check below to find out!
We've already described what a group instructor's activity looks like in training both large and small groups.
But this job title, what is the actual execution like from start to finish?
Well, the first thing you need to do is plan your workouts.
As I've already described, running them is quite a dedicated skill, but it all depends on how well you've planned the actual program.
Simply just winging it in a group training environment won't cut it.
Firstly, you need a dedicated template to allow things to run smoothly; next, you need to have a plan that optimizes outcomes and reduces risk.
An unplanned workout is just asking for trouble.
At best, people will be unsatisfied, leading to reputational damage, and at worst, people could get hurt during sessions.
Now that you've planned a comprehensive workout, the next is its execution.
I briefly mentioned the need to have a strong sense of group psychology.
As a group trainer, you're a next-level motivator.
Exclusive PTP CPT Offers



Gold Standard Cert

Most Popular Cert

Best Study Materials

A Good Option

A Good Option

Best CPT for you?

You need to be able to hear a group of participants towards the same training goal effectively.
Clever use of group psychology and environmental tools such as music and lighting are your friends.
Music is one of the biggest factors, so make sure you have the right playlist on hand as it will make a huge difference.
For instance, playing fast, jump-up drum and bass playlists during a yoga flow is as useless as having Tibetan singing bowls on repeat during a Zumba session.
Lead your crowd while playing to them.
The last thing a group instructor should do is continue learning.
The thing with group fitness is that it's commonly based on what's trending.
While more traditional forms of fitness instruction such as personal training or athletic coaching have their methodologies set in stone based on scientific principles, group fitness is always evolving.
The next dance craze or gimmicky piece of workout equipment could be right around the corner, ready to disrupt the status quo.
As a group instructor, it's important to stay ahead of the curve for this reason.
Most people who attend group fitness sessions or workshops are pulled in by the trend factor, making sure you're learning and adapting to the industry and market demands.
Group Fitness Instructor Jobs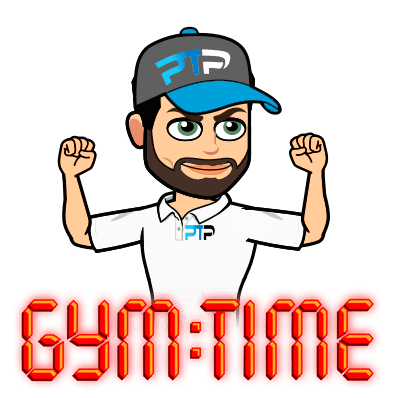 This section gives you a peep into the places you can work as a group fitness instructor.
Jobs in group fitness are pretty diverse.
Your first port of call would be working as a group fitness instructor or manager in a commercial gym or fitness studio.
Large facilities such as big-box gyms often have a hefty group class schedule, which means there is a constant need for group instructors.
A large part of a commercial gym's business model is based on offering such classes, so the demand for group-centric trainers is definitely there.
Employment in this way, either part-time or full-time, offers security and stability, but self-employment is the way to go when it comes to truly lucrative opportunities.
As a self-employed, independent group coach, you can either rent access to an established facility and its infrastructure or set up in a privately secured location.
You can also set up your training in public-access spaces, but there is the risk of disruption by public traffic, and municipal regulations might not allow it.
However you cut it, you have many options.
You can also go online with your group fitness profession by offering online programs or even live video workouts.
The age of online fitness is upon us, so no matter whether it's just personal training or nutrition, taking your fitness services online is almost a must.
If you want to find out about job openings, simply reach out to gyms and fitness clubs in your area and inquire.
You'll often find job openings listed on the websites of gyms and fitness businesses too.
Recruitment platforms such as LinkedIn also offer a great way to feel out the job market for opportunities.
What Is An Average Group Fitness Salary?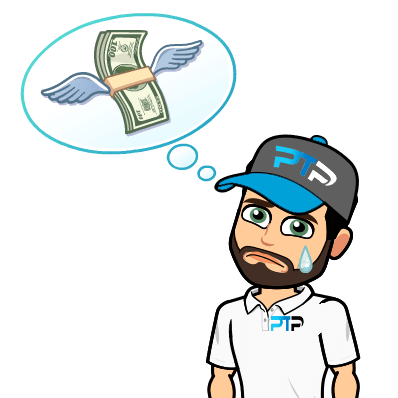 Below is an insightful piece on what you are expected to earn as a group fitness instructor and what influences the amount.
Now that we've touched on what a job a group instructor may look like, how about we discuss how much one would earn you?
Understanding salary statistics is an important consideration for any career path.
When it comes to being a group fitness coach, the national average for group fitness instructor salaries in the US is $42,401 per year.
This is considerably lower than the national average for personal trainers, which is $62,288 per year as of writing.
The truly successful group instructors are typically personal trainers, emphasizing a point I made earlier about having group training as a supplement to your current work as a PT.
Simply having the title of group fitness coach doesn't automatically award you the average salary figure, and why settle for average anyways.
To optimize your income potential, it's important to understand the factors that govern your success.
Let's take a look at that real quick.
Location, location, location.
You've heard it before, and for a good reason.
Location is one of the biggest, if not the biggest influencing factor when it comes to salary prospects in most careers.
Local economies, laws, and regulations all influence the wages in an area. It's common for people to relocate to areas where these conditions favor a higher salary potential.
The local economy determines how much money people are willing to spend and how many opportunities and infrastructure exist to do business successfully.
When it comes to group fitness training and most other professions in the health and fitness industry, the health status of the general population is another location-based sub-factor that can have tremendous sway on your income prospects.
The health of a population is determined by general health statistics such as diabetes and obesity rates and the level of access to health care, wellness, and fitness.
The higher the population health stats are, the more likely people are to buy fitness-related products and services.
Your qualifications are another near-universal influence on your earning potential.
While I have mentioned that group fitness is a profession without much demand for specific credentials, it still helps big time to have your qualifications in place.
Having a certification in group training and another fitness-related field such as personal training would be the basic requirement in my opinion.
You can take it further and go advanced. A college or university program in an exercise-related field would be a massive boost to your credibility.
Having a bachelor's degree or higher not only allows you to add a premium to the value you offer, but it also has the benefit of leverage owing to the credibility you present.
Employers and clients alike will be attracted to more qualified group trainers.
Both the number of qualifications you hold and the level of your qualifications can impact your income.
Your level of experience communicates your success and reliability in any chosen field.
Unlike location and qualifications, you cannot immediately control your experience level.
The only way to control experience is by simply sticking to the process while continuously delivering the best service possible.
While working, however, you can boost the value of your experience by building a top-notch reputation and brand.
Using good marketing practices and maintaining stellar reviews and testimonials, your time working as a group instructor will improve value.
I go over salary in more detail in a separate article that goes together with this one.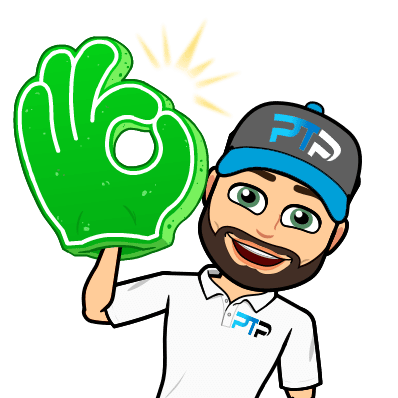 Now that you've got all the useful tidbits you need to make an informed decision on kicking off your career as a group fitness instructor, make it count!
So there you have it, life as a group fitness instructor.
At face value, it seems like a very straightforward approach.
Get a bunch of people together and lead a workout.
But as you can tell, there are quite a few valuable inputs required for the desired outcomes.
Income is determined mainly by what other qualifications you hold, as just being a certified group fitness instructor doesn't open all possible doors.
I hope you enjoyed and found value in this article; if you have any questions or suggestions not mentioned in this article, please feel free to drop a comment below, and I'll get right to it!
https://www.glofox.com/blog/a-quick-guide-on-how-to-become-a-group-fitness-instructor/
https://www.afaa.com/how-to-become-a-group-fitness-instructor
https://www.issaonline.com/blog/index.cfm/2019/all-you-need-to-know-about-becoming-a-group-fitness-trainer
https://www.acefitness.org/fitness-certifications/group-fitness-certification/how-to-become-a-group-fitness-instructor.aspx
https://www.salary.com/tools/salary-calculator/group-fitness-instructor
https://www.dominiquecheylise.com/blog/pros-and-cons-of-being-a-group-fitness-instructor-weekly-workouts