Hey everybody, and welcome to PT Pioneer. This is your one-stop-shop for career reviews and guidance in health and fitness.
Have you ever wondered what it's like working as a certified Pilates instructor?
Well, if that sounds like you, get ready for a crash course in this unique career path.
I'll be discussing:
Before we go in too deep, I'd like you to take this quiz.
I've designed it to help you gauge your career options and find what suits you best.
So with that said, let's get right into it.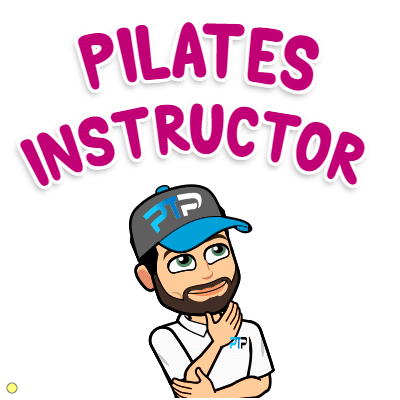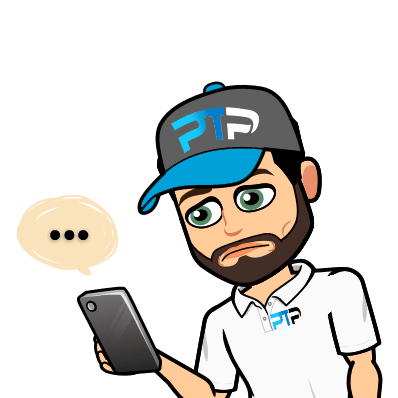 Join me in this segment to have a proper understanding of what Pilates is and also why it is different from Yoga.
The first thing I want to do before we continue gives you the lowdown on what Pilates is exactly.
It's often confused with yoga, and while there is some overlap in the training principles and effects, the two are vastly different.
Pilates was developed close to a century ago by a physical educator known as Joseph Pilates.
The German inventor of the system believed that the health and fitness of both the mind and the body are intrinsically linked.
The emphasis on breathing, intense mental focus, body awareness, and body control forms basic principles.
In this way, Pilates is seen as very similar to yoga aside from the lack of an integrated spiritual approach.
As it is currently practiced, Pilates is based on nine different principles, all of which are governed by the concept of "Contrology," which was the original name of the discipline.
The nine principles of Pilates include:
Breathing
Control
Concentration
Centering
Postural alignment
Flow
Stamina
Relaxation
Precision
These nine elements of Contrology or Pilates aim to deliver a complete mind/body experience that enhances one's physical and cognitive wellbeing.
The practice has been heralded as a revolution in modern wellness.
Some counties promote the benefits of Pilates through their healthcare and health insurance sectors, often providing cover for those who participate.
It is a great tool for post-traumatic recovery rehab as well as corrective exercise.
The practice is also easy to adapt to almost all population groups, from general to highly sensitive.
That allows you to operate with versatility and carve a lucrative career for yourself.
But first, you'll need to qualify.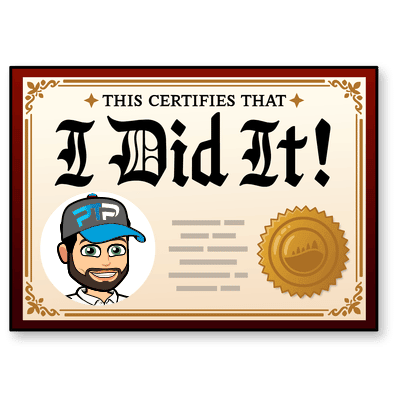 Here, I will be showing you the different types of certification you should hold to be called a certified Pilates Instructor.
Pilates as a recognized discipline is still unregulated.
That means there is no governing body, nor is there a standardized code of practice.
This doesn't mean it's not a valuable tool, and for the most part, the qualifications available cover the core fundamentals as they were set out in the 1920s.
There are a few reputable Pilates certifications you can look into in my article on the 7 Best Pilates Certifications.
But as a favor, I'll give you a quick list of each and why I recommend them.
Balanced Body Pilates Instructor Training
Basi Pilates Teacher Training Program
Power Pilates Comprehensive Program
Core Pilates Comprehensive Immersion Course
Peak Pilates Comprehensive Certification
Fletcher Pilates Comprehensive Program
Stott Pilates Comprehensive Program
Each of these programs has a certain list of prerequisite criteria before you can gain access as a candidate.
Criteria you'll encounter may include:
Having a certain level of prior experience as a Pilates practitioner/student
Qualifications in other fitness categories or related fields (this is where yoga comes in handy)
Educational experience through observation or workshop attendance.
Each course has its prerequisites, and when it comes to accreditation, your best option is to go for Pilates Method Alliance (PMA) approved programs.
This is the gold standard for Pilates Certification, which I can liken to NCCA accreditation for fitness certs.
One thing to bear in mind is that Pilates is a complex and diverse system of training.
At the core of it, Pilates is divided into two distinct practices, classical and contemporary.
Exclusive PTP CPT Offers



Gold Standard Cert

Most Popular Cert

Best Study Materials

A Good Option

A Good Option

Best CPT for you?

The classical form of Pilates is largely based on the original prescription set by Joseph Pilates.
However, there are a few provisions based on the evolution of our understanding of fitness and human physiology.
Classical Pilates emphasizes core stability and pelvic conditioning.
The contemporary form is the more modern one, as the name suggests.
This form of Pilates is geared towards global strength and conditioning, especially where rehab and corrective protocols are concerned.
This form of Pilates incorporates more apparatus and biomechanical protocols and is common in the toolkit of physiotherapists.
The reason it's important to understand the diverse makeup of Pilates is that once you've certified, you will want to specialize in a certain aspect of the practice to deliver the best and most effective service.
Pilates Instructor Job Description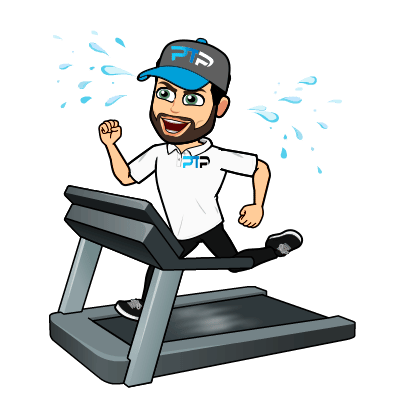 Below, I'll be showing you the diverse opportunities you will have working as a Pilates Instructor.
As a certified Pilates instructor, the types of professional roles you can fall into are just as diverse as the practice of Pilates itself.
Simply working as a Pilates instructor in a fitness studio is the first option.
Many fitness centers, from large commercial gyms to the more intimate, private boutique studios, have Pilates as an offered service.
This means there are numerous potential job openings if you choose to go the employment route.
You can also set up your own business as a private Pilates instructor or even set up your own studio.
As a certified Pilates specialist, your activity and practice needn't be limited to just Pilates.
As I mentioned before, Pilates is diverse, and its applications can complement many forms of wellness coaching.
One good example of this is physiotherapy.
Contemporary Pilates methods are very applicable to the scope of practice of physiotherapy.
This could land you a gig as a sports rehab specialist in a high-performance center, just as an example.
Because of the high regard Pilates is held when it comes to health and fitness, especially in western society, you could easily find yourself working in corporate wellness.
Corporate wellness is the field of health and fitness where professionals consult, advise and instruct a corporate workforce on the principles of health and fitness.
This is geared towards improving productivity through optimizing employee wellbeing.
Other avenues of practice include working in the leisure and hospitality industries.
For instance, many resorts and hotels, especially with four or five-star ratings, will have fitness facilities, and these facilities would require facilitators such as a dedicated Pilates instructor.
You can already sense the numerous opportunities a career in Pilates can afford you with all that said.
Just remember, when it comes to the higher-level roles and specialist areas of practice such as physiotherapy, you'll require extensive qualifications in other fields.
Whichever path you take, it all boils down to how you execute your Pilates practice.
The first thing you'll want to do is create a different approach for your one-on-one sessions and your group sessions.
Both have their merits and different methods of execution.
Next, you'll need a methodology behind assessing your clients' needs. An initial consultation is necessary to get to the crux of what a client is seeking.
Typical client profiles include:
Restorative
Prenatal and postnatal
Senior citizen and geriatric
People with disabilities.
These, of course, would apply to one-on-one clients since group sessions tend to be aimed at general population groups.
As a Pilates instructor or any fitness professional for that matter, it's important that your practice what you preach.
Being a figure that influences people towards healthier lifestyles required you to be the initial, living, breathing example.
Lastly, as a Pilates instructor, you want to be adaptable.
Always being able to modify and adapt your programs based on a client's shifting needs is essential.
As I mentioned earlier, a common client profile is prenatal and postnatal.
Pregnant women and new moms are sensitive individuals with vastly different needs that switch from one to the other in a very short period.
Being able to recalibrate the approach you apply to specific clients is essential.
With all things considered, you still need to find a job as a Pilates instructor.
With all the career options I've mentioned, the best way to go about the job hunt is to simply search for places that offer such roles and positions and inquire about job openings.
Often, company websites will have entire pages dedicated to the advertisement of positions.
Bookmark these and check them periodically.
You can also sign up to job alert platforms which will send you direct notifications via email when positions that suit you open up.
As a private or freelance instructor, things are a little different.
Since you are self-employed, you already have a job.
The effort, in this case, is driving clients to your business.
Using effective marketing and sales strategies will help here; that's why I suggest you get yourself updated on how to run a successful marketing campaign.
In today's world, a big emphasis on social media marketing will play in your favor. Facebook and Instagram are good platforms to gain traction on.
They also allow you to run ads at affordable rates.
Youtube is also a great way to gain visibility as well as build a community.
Youtube also has the added potential of becoming a revenue stream itself with the right combination of good quality content, engagement tactics, and consistency.
Youtube partners often rank as the top-earning digital creators, and fitness channels tend to do well.
Pilates Instructor Salary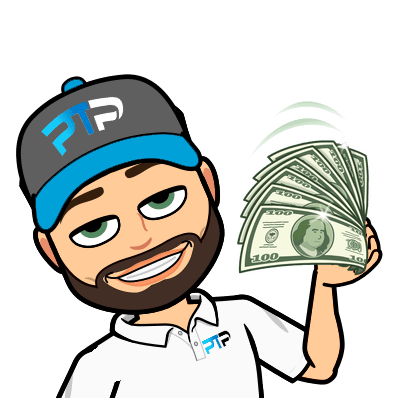 Let me show you your potential earnings and what influences the amount below.
Now let's look at how much you might expect to earn as a Pilates instructor.
Income potential is important and probably the first real consideration when thinking of making a career move.
As a Pilates instructor in the US, the national average is $53,204 per year.
Remember that this is an average, and many variables influence where you sit on the scale.
Let's look at a few of those variables
Where you are situated is one of the most influential factors in earning in any job field.
Many subfactors come into play when it comes to location.
These include:
Local economy
Local infrastructure
Population size
Population density
Cost of living
Minimum wage
Local regulations
Current market rates and trends
In the case of Pilates and other health and fitness fields, population health also plays a role.
Population health shows how health-conscious and, thus, how willing to spend on health a population is.
I've briefly gone over the credentials I recommend for certifying as a Pilates instructor.
The type, number, and level of qualifications you obtain will likely impact your earning potential.
For instance, an instructor with multiple diplomas certs and degrees at bachelor's level or higher have better odds of earning a higher income than one who just has a Pilates cert.
The amount of time and work you've put into a craft directly impacts the value of your work in that field.
The more time in the ring, the more you solidify your status as an authority, and authority comes at a premium.
You will also learn and master your skills the more you work as a Pilates instructor.
Many of the certs I previously mentioned require that you have prior experience before you are eligible for enrollment.
The reputation you build and maintain is an integral part of the value you hold.
It's also one of your best marketing tools and is sure to help you drum up sales.
The first important thing in this regard is reputation management.
Having a good PR strategy, providing top-notch service, and keeping yourself out of trouble, especially nowadays with a cancel culture, is essential.
Then, of course, you'll need to find a way of displaying reviews and testimonials.
With these two approaches used to good effect, you can leverage your reviews and reputation for higher rates or better-paying positions.
The Do's and Don'ts of Pilates Instruction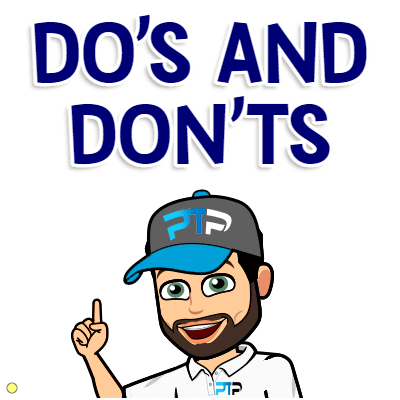 Did you know that there are some Do's and Don'ts that guide the practice of Pilates?
Join me below to find out!
As a Pilates instructor, you have a clear scope of practice and operating guidelines you must adhere to.
This helps you provide a top-notch service that will benefit your clients and contribute to repeat business.
It will also allow you to keep people under your care and instruction safe to avoid any unfortunate incidents or legal pitfalls.
Do encourage at every opportunity
Do focus on progress, not perfection
Do maintain consistency. To build functional patterns, repetition is essential.
Do provide realistic solutions. While it's important to be encouraging, you should also be wise enough to isolate and discard unrealistic objectives.
Do focus on the mind as well as the body. Pilates was never just a physical training system, and there is an equal emphasis on the mental fitness aspect and the bridging between mind and body.
And here's what you avoid as a Pilates instructor:
Don't attempt to diagnose or treat any medical conditions through your practice.
Don't go outside of your scope of qualification and expertise. It's tempting to tack on things like barre and yoga, but unless you've specifically trained in those fields, stick to Pilates.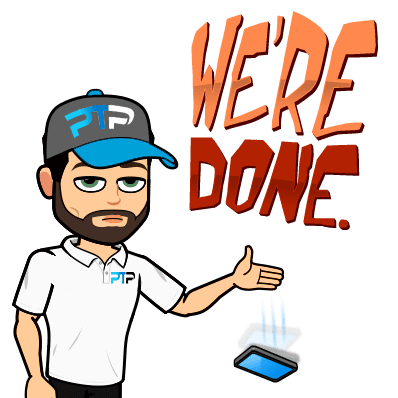 I hope I have given you valuable insight on how to become a certified Pilates Instructor.
I trust you to maximize it to the fullest.
Pilates is an exciting way to enter the fitness market and a great complement to your existing fitness services.
The health benefits are second to none, especially when you consider the mental benefits.
Certifying as a Pilates instructor is essential, so make sure to grab the credentials that suit you.
I hope this article has helped you gain clarity when it comes to working as a Pilates instructor.
If you have any questions, make sure to leave a comment below, and I'll get right to it.
https://www.livestrong.com/article/13716683-pilates-class-dos-and-donts/
https://work.chron.com/job-description-pilates-instructor-15324.html
https://www.salary.com/tools/salary-calculator/certified-pilates-instructor
https://www.salary.com/articles/eight-factors-that-can-affect-your-pay/