Welcome to the most exquisite PTPioneer article featuring the best NETA-CPT review!
I break down the following aspects, both the good and the bad:
Once you've read this article, you'll know whether the NETA-CPT is right for your personal training career.
Let's get to it!
Quick Breakdown: NETA Certified Trainer Certification
Pros
NCCA accredited
Offers good hands-on experience with their workshop
The convenience during the test writing is of good report
You don't need to have a college degree before sitting for NETA certification exams
Cons
Thin study materials and study options
I've heard that the test is 'way too easy'
Several editions of the study materials that are not totally congruent with one another
Exercise Science Foundations
7
Special Population Training
6
Aerobic Fitness Training
7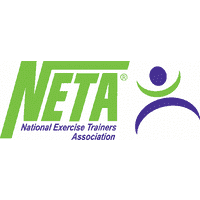 NETA General Information
Exam Cost: $349 – $499
Study Material Cost: $350 –

$500+

Prerequisites:

18 years of age or older,

High school diploma or the equivalent (GED),

Adult CPR/AED

Exam Passing Score: 72% (of the 100 scored questions)
Average Completion Time: 3 to 9 months
Introduction: What is NETA?
Established in 1977, the National Exercise Trainers Association (NETA) is a fitness professional certifying agency.
Though not as popular when compared to ACSM, NASM, or ACE, it is still a widely accepted certification.
Also, the NETA-CPT is accredited by the National Commission for Certifying Agencies (NCCA).
This accreditation is a gold standard accreditation in the fitness industry.
NCCA is saddled with the duty of certifying fitness professionals in various specialties, through a very rigorous process.
An NCCA accredited personal trainer certification validates to clients and every other person that you are qualified to work in a gym or independently as a trainer.
I sat down with my team of trainers to discuss the ins and outs of the NETA-CPT.
Some of these personal trainers are also certified through other certifying agencies such as NSCA or NASM.
So they were able to offer great insights into the differences between these certifications.
The fitness industry is so vast and is predicted by the National Bureau of Labor Statistics to significantly grow.
Learning ​​how to become a certified personal trainer is surely something of value!
This recognition is a confirmation that people are becoming more body-conscious and trying to stay healthy.
As the saying goes, "health is wealth!"
NETA-CPT Content Coverage: the Good and the Bad
The main textbook for this CPT course is The Fitness Professional's Manual, 5th Ed.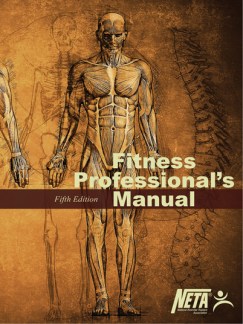 It costs $59, and is 374 pages long, not counting the appendices and glossary.
Every topic is touched upon and broken down into 8 sections and 27 chapters.
After a thorough review of the manual, here are my thoughts on content coverage.
Exercise Science
The NETA-CPT covers exercise science in a basic, but well-put-together manner.
As trainers, it's essential to have at least the fundamentals of exercise science down pat.
The NETA-CPT curriculum addresses exercise science in both a scientific and practical way, in section two of the textbook.
You cover the following topics:
Human anatomy
Applied kinesiology and biomechanics
Exercise physiology
Each chapter in this section is very detailed.
For instance, in the Human Anatomy chapter, you'll learn everything you'll need to know about planes of motion, bones and muscles, and muscle functions.
I personally find the Applied Kinesiology and Biomechanics chapter to be a whole lot of fun.
You explore the whole kinetic chain, basic principles of biomechanics, and how the body is supposed to move.
A wealth of movement terminology is also covered.
And finally, the last chapter in this section, Exercise Physiology, is super descriptive about the cardiovascular system, the flow of oxygen in the body, the neuromuscular system, and more!
I don't suppose there's one thing that the NETA-CPT curriculum fails to cover on exercise science.
The only downside is that because the NETA-CPT textbook is black and white only, it may be easier to drift off while reading.
Behavior Change Coaching Skills
Interestingly enough, the NETA-CPT textbook's third chapter is on this topic, whereas other fitness textbooks tend to mention this topic more toward the end.
You'll learn the following:
Transtheoretical model
Decisiconal balance
Self-efficacy
Social Cognitive Theory
Self-Determination Theory
Health Belief Model
Goal-setting
SMART goals
Motivation and adherence
The NETA-CPT curriculum expands on each topic and provides real-life scenarios for trainers to apply to their lives and clients' lives.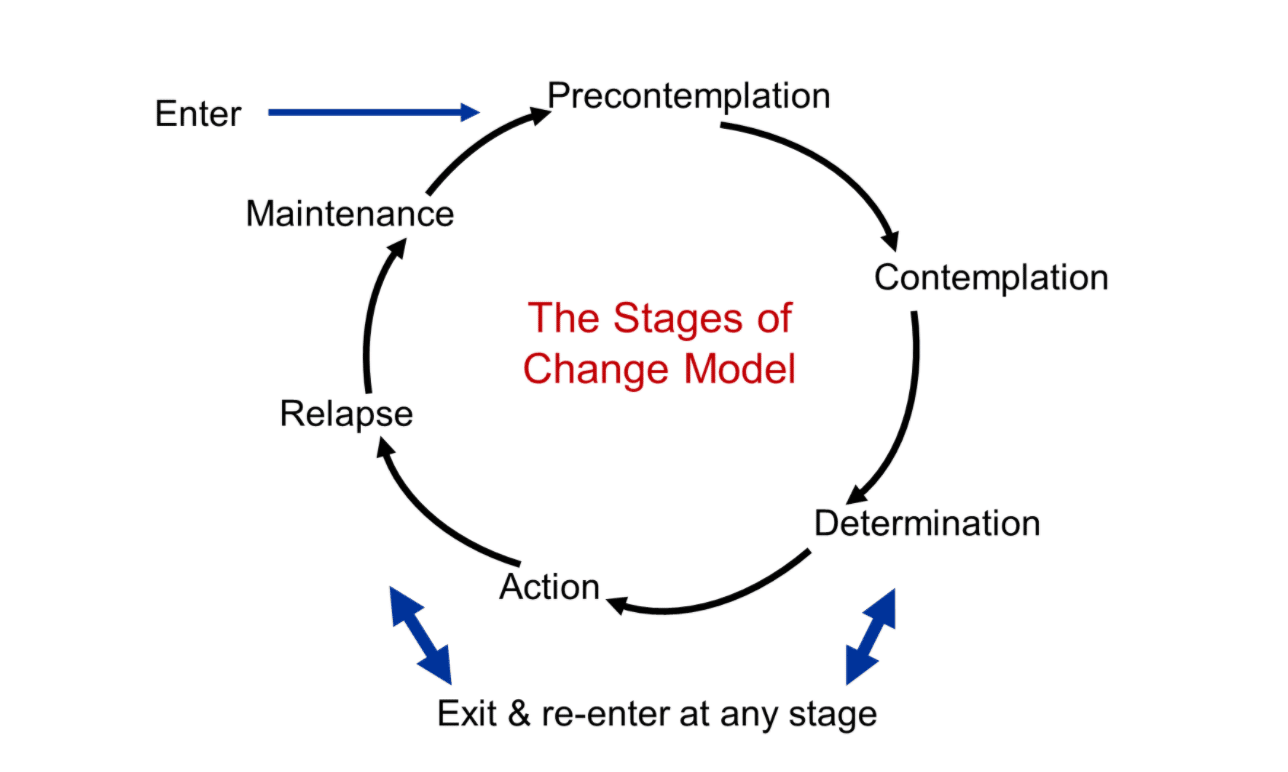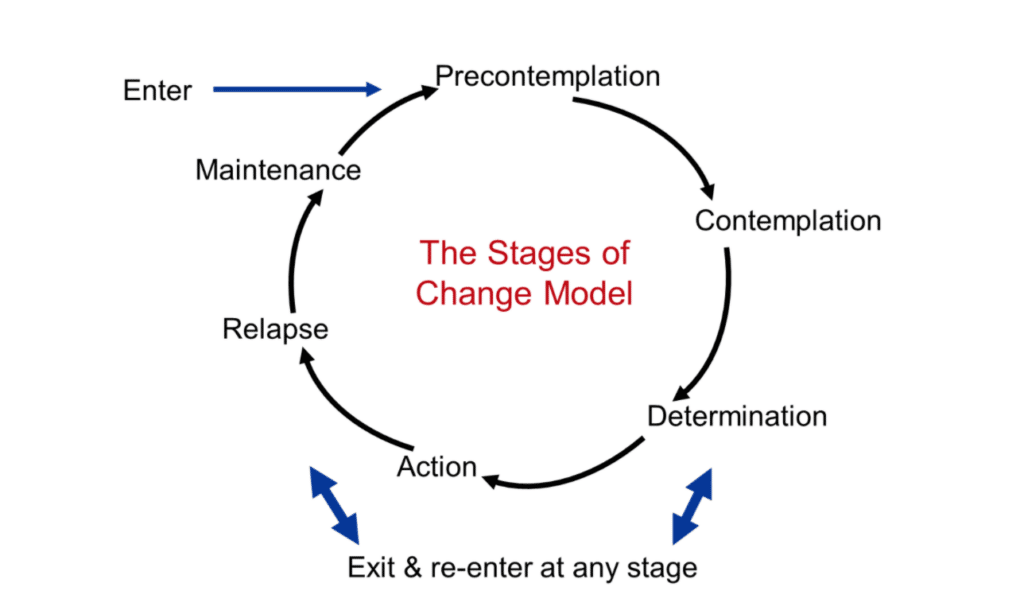 The example above on the Stages of Change Model demonstrates one of the NETA-CPT's many infographics provided in the chapter.
Visual learners, such as myself, greatly appreciate it.
Consulting and screening clients to reduce risks of injury
Section four of the NETA-CPT textbook covers health and fitness assessments in four comprehensive chapters.
The first chapter goes over the initial intake and preparticipation screening, which is very important.
The NETA-CPT curriculum gears its attention toward making sure trainers are well prepared to conduct, read, and interpret basic fitness assessments.
One thing I really like is the postural analysis assessment.
NETA goes as in-depth as NASM with its emphasis on posture, postural distortion patterns, and postural screenings.
Lastly, the NETA-CPT covers the following fitness and health-related assessments:
Body composition
Cardiorespiratory endurance
Muscular strength
Muscular endurance
Muscular flexibility
Overall, NETA addresses client initial screening similarly to how other fitness certifying agencies do, and definitely provides enough information for trainers to get to know and apply.
Program design and resistance exercise technique
Chapter 18 of the NETA-CPT textbook, Muscular Fitness Programming, goes over the many benefits and types of resistance training.
Also, you'll discuss general resistance training guidelines, resistance training program models, and common resistance training exercises.
Not as in-depth as ISSA or NSCA, but basic and easy to follow.
Aerobic training program design and technique
Moving on, Chapter 17, titled Cardiorespiratory Fitness Training in the NETA-CPT textbook, covers all the basics of aerobic training.
Exclusive PTP Offers



Gold Standard Cert

Most Popular Cert

A Good Option

Best Study Materials

Best online PT course

The Top PT Software

Firstly, you'll learn all of NETA's elements of cardiorespiratory fitness.
Then, you'll learn guidelines and monitoring intensity, by both heart rate and perceived exertion.
Lastly, you'll cover some effective cardiorespiratory programming strategies.
Overall, this is a very short chapter, and there is not as much depth here, either.
Nutrition
As you may expect, most fitness certifying agencies include a small section on nutrition.
The NETA-CPT textbook dedicates its entire third section on this, titled Principles of Nutrition and Weight Management.
So you basically cover macronutrients, which are protein, fat, and carbohydrate, along with vitamins, minerals, and water.
NETA also includes tips and basics on weight management, healthy eating, metabolism, and even how to calculate your resting metabolic rate.
Though nutrition is important to cover, it is not within the scope of practice for personal trainers.
This is why I'm not too crazy about its mention of "dietary guidelines" and MyPlate.
It's too "one-way" and this can be harmful.
Also, although it is important to recognize maladaptive behaviors, such as eating disorders, in clients, this isn't appropriate for trainers to expand on.
In the event, you suspect that a client has an eating disorder, or he/she had told you, just know you can always refer him/her to a more qualified professional, such as a mental health therapist.
Helping Special Populations with Fitness
The NETA-CPT curriculum covers fitness considerations for the following special populations:
Asthma
Arthritis
Diabetes
Hypertension
Osteoporosis
Pregnancy
Youth and adolescents
Older adults
No mention of helping individuals with cancer, Parkinson's disease, or Multiple Sclerosis.
But considering that this is a more general personal trainer certification, I think NETA covered the above-listed special populations pretty extensively.
Thinking Long-Term: Business Skills for Personal Trainers
The business aspects of personal training are crucial to developing a successful career.
Without having some basic knowledge of business skills, it can be hard to progress.
Unfortunately, the NETA-CPT textbook has no mention of the business side of personal training.
While I think this is definitely problematic, this is not a problem.
For instance, because it's not offered in the book, does not mean that you can't self-educate and/or seek out other resources.
Although this is certainly an option, I get that it's not ideal.
Summary
Overall, the NETA-CPT textbook covers almost everything you need to know to be a personal trainer.
From the ethics, role description, and relationship-building skills to every muscle and bone in the body, NETA covers the basics very well.
A few things, such as business aspects, were missing.
And, with the book being strictly black and white and comprised of full pages of writing, it can be boring at times.
However, there are pictures, charts, and infographics to help break the monotony!
My overall rating for the NETA manual is fairly decent.
It's not the best review manual out there, but it certainly gets a lot right.
NETA-CPT Requirements
Overall, the personal training requirements are similar to other fitness certifications, such as NASM, ACE, and ISSA, they are as follows:
18 years of age or older
High school diploma or the equivalent (GED)
Adult CPR/AED
One thing I definitely respected is that no prior experience or educational background is required.
Such requirements would discourage a new trainer from seeking this certification.
NETA-CPT Study Materials: Quality and Price
NETA provides comprehensive study materials, which are very inexpensive when compared to study materials from NSCA, NASM, or ISSA.
Overall, their main textbook goes along quite well with the NETA-CPT course content.
Next, the Group Exercise Instructor Online Review Modules cost $169.
This consists of six comprehensive modules of lectures and demonstrations on common group exercise topics.
Some modules are more in-depth than others.
For instance, there is more of an emphasis on the group fitness instructor qualities, leadership skills, communication skills, and behavior change than there is on exercise science.
According to a NETA-certified fitness trainer who completed these modules, the voice of the lecturer was unenthusiastic and annoying.
This caused a distraction, which therefore decreased its value for sure.
It would have been helpful if these modules came with printouts to follow along with.
The Fitness Professional's Workbook for Group Exercise Instructors costs $29.
The fill-in-the-blanks, labeling items, matching items, and even math problems make this great practice for your exam!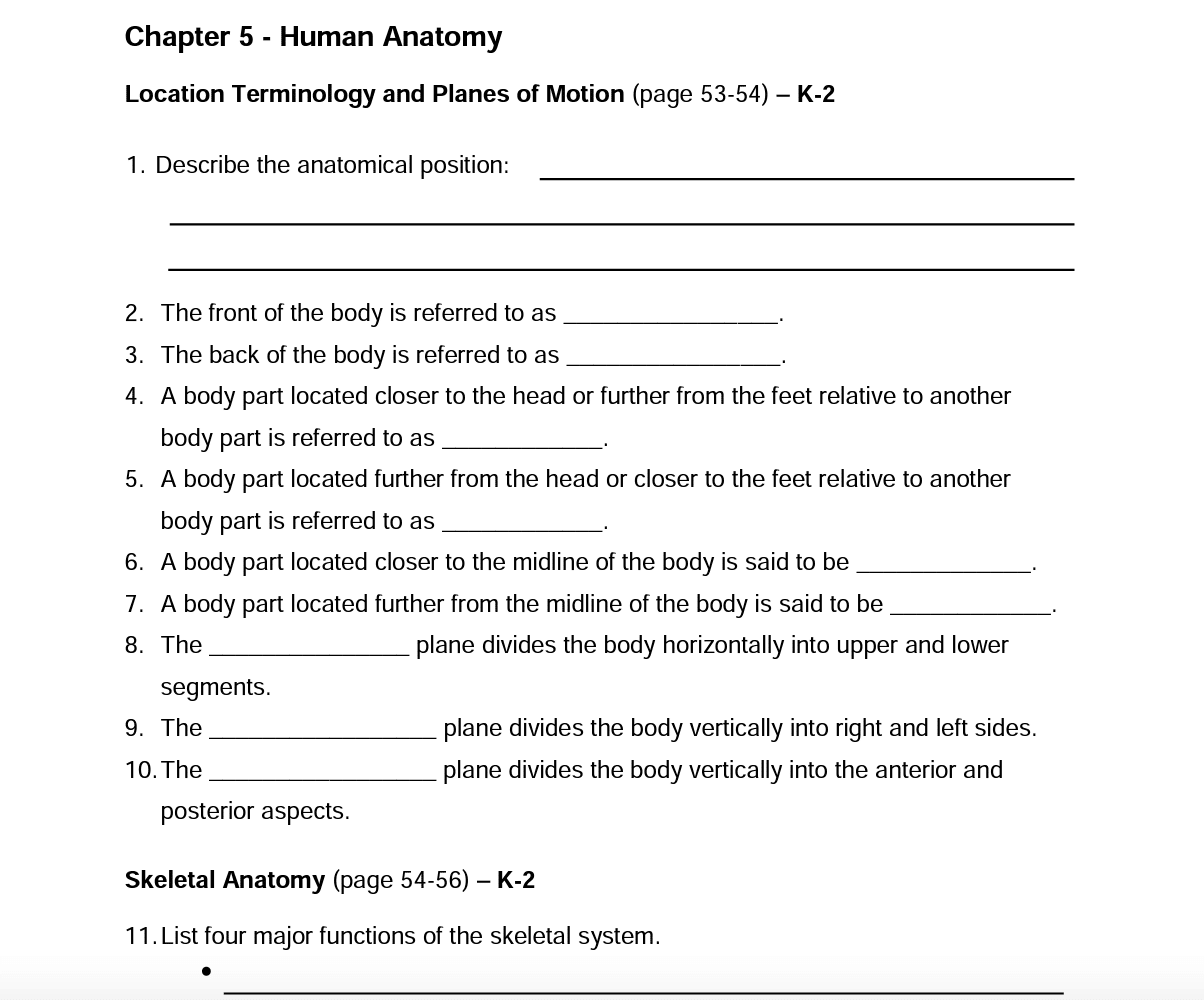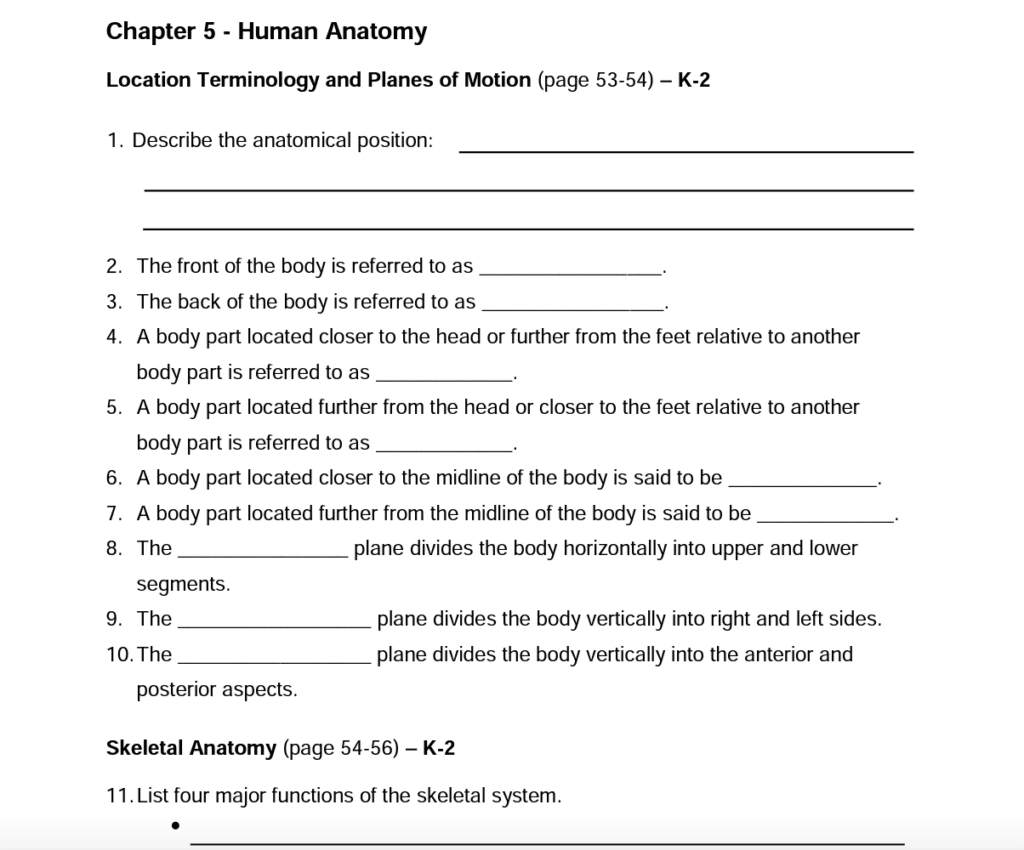 It goes chapter by chapter and covers most of what the manual does.
These modules are congruent with the primary NETA-CPT workbook and are certainly a plus for those who are serious about their career in fitness.
The Personal Trainer Certification Online Review Modules cost $189.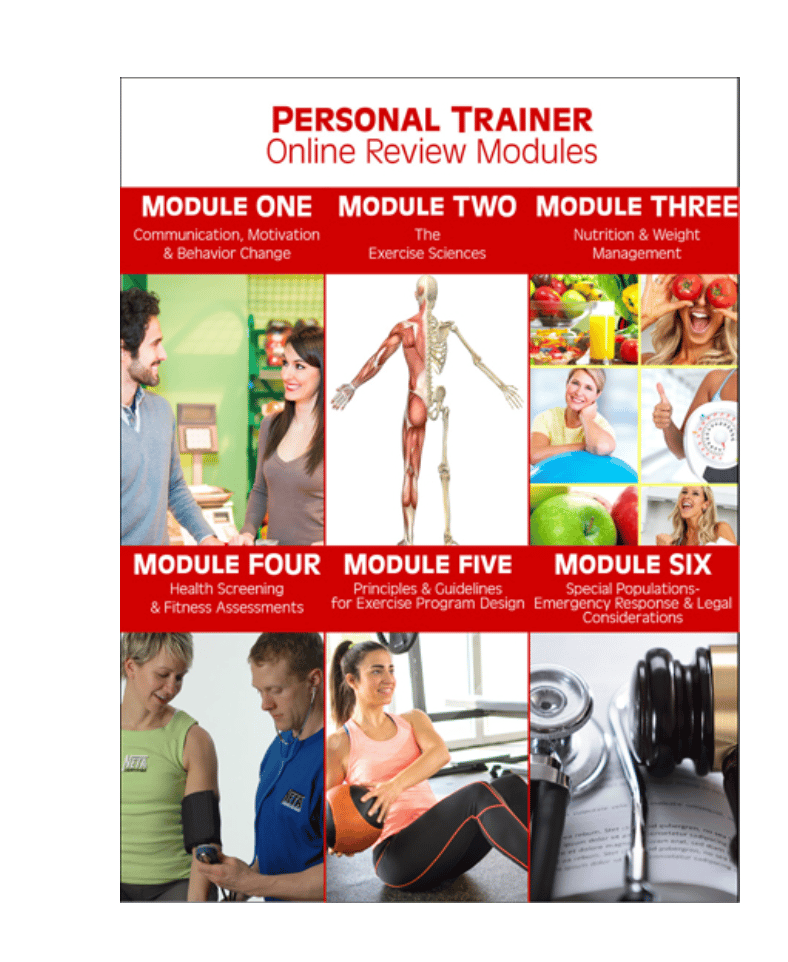 Again, the online modules are a mirror image of the main manual and cover pretty much everything you'd need to know for your exam and how to be a personal trainer.
On a final note, there are other study materials, such as:
NETA practice exams
NETA study guides
NETA-CPT online review modules
For example, there are Personal Trainer, Group Exercise, and Wellness Coaching practice exams all at the value of $10.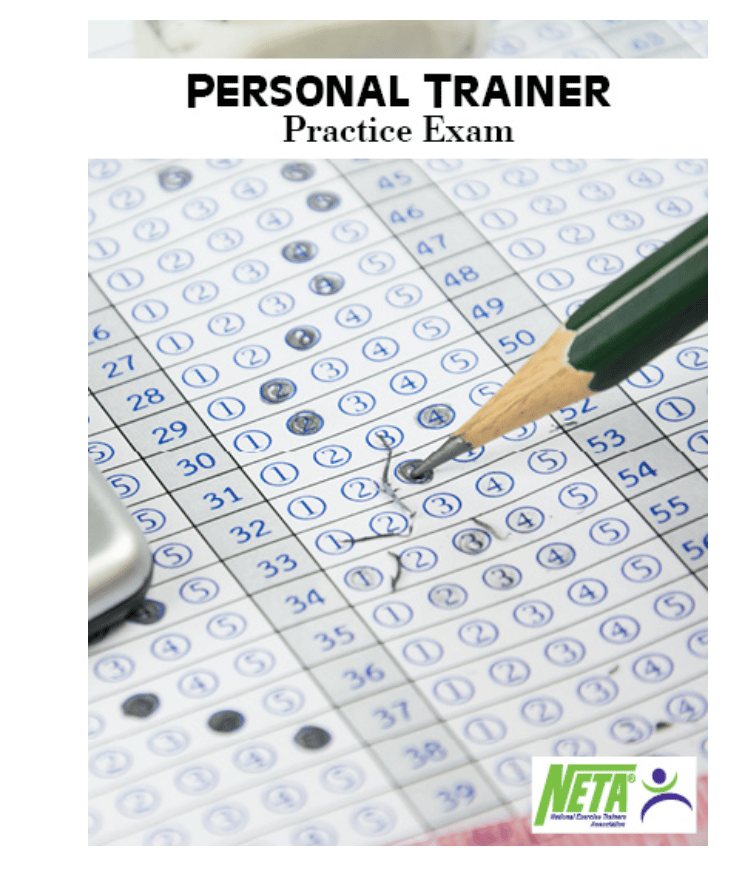 You can choose between online or hardcopy versions.
Though not required, it would be helpful especially if you are new to this field.
NETA-CPT Certification Packages
So how much does the NETA-CPT cost?
The NETA certification cost varies depending on your certification package of choice.
While some packages come with study materials, others are designed strictly for people who only want to test-only.
The first option is the Self-Study plus 2-Day Live Review Workshop.
This consists of 14 hours of instruction and one-on-one practical experience with a trained instructor and is best for new trainers.
Note that there is a discounted rate package for those who register 30 days before a scheduled workshop called the "Early Bird," which costs $449.
Otherwise, the standard fee for NETA workshops and certification exams is $499.
At the workshop, you'll meet well-rounded, professional instructors who are always happy to share knowledge with prospective certification candidates.
Overall, the workshop focuses on building leadership, gaining practical knowledge, and developing one-on-one relationships.
These are extremely important skills for certified fitness trainers.
According to NETA certified fitness professionals, this workshop is a valuable way to learn how to become a personal trainer of value and stand out from the rest.
The second option is the Premier Plus Personal Trainer Certification Study Package.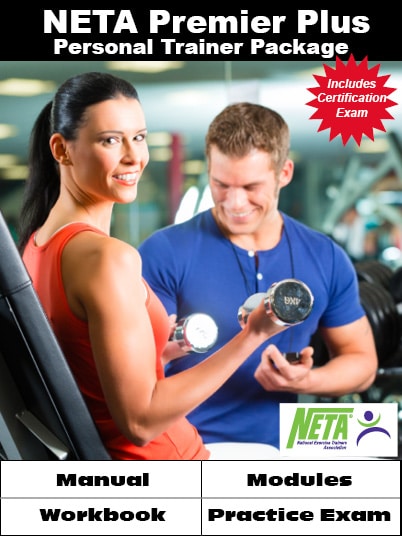 I think this online personal trainer certification option is ideal for those who like to learn at their own pace, and who may already have related education and experience.
You get user-friendly online preparation modules, along with the respective study materials (the manual and the workbook) and education department support.
Is this a win-win, or what?
And finally, the third and cheapest package is their "test only" option which costs $349.
It may not be the best certified personal trainer course online, but it does provide some solid personal trainer education at an ok price.
Exclusive PTP Offers



Gold Standard Cert

Most Popular Cert

A Good Option

Best Study Materials

Best online PT course

The Top PT Software

This option does not come with any study materials.
I definitely wouldn't recommend the test-only option unless you already have a personal trainer certification, a strong Kinesiology or Exercise Science background, or have access to the NETA textbook and study materials from a friend.
Note, however, that it is virtually impossible to pass the test without the textbook.
For just $29, they have an additional fitness professional's study workbook, which may definitely help you better understand their primary textbook.
This workbook definitely deserves a 5-star rating!
Overall, the study material, the exam, and PSI/Lasergrade testing or online testing will cost approximately $499.
Note that the NETA personal training certification online is the same standard practice when compared with other fitness certification agencies.
NETA-CPT Exam Difficulty: How hard is the NETA-CPT exam?
Getting NETA certified as a personal trainer has never been a struggle.
When compared to other fitness training certifications, such as NSCA or NASM, the NETA-CPT certification exam is easy.
*Sigh of relief.*
You are given one full calendar year after purchasing your study package to take your NETA-CPT exam.
The exam includes 120 multiple-choice questions using four response options (A-D), of which 100 questions are scored and 20 questions are experimental.
Experimental questions are randomly placed throughout the exam so you remain blinded as to which are among the 100 scored and the 20 experimental questions.
Note that your responses to the experimental questions do NOT affect your score.
You will respond to each exam question using a Scantron answer sheet for paper/pencil exams or using ProctorU online for computer-based exams.
The passing score is 72% out of the 100 scored questions.
You are permitted a maximum of 120 minutes, 2 hours, to complete this exam.
NETA Personal Trainer Exam Content Outline
The NETA-CPT test is divided into six domains, and below are each respective percentage it counts toward your overall grade:
Domain I: Initial Client Intake and Assessment 20%
Domain II: Initial Program Design 15%
Domain III: Program Implementation 15%
Domain IV: Reassessment 15%
Domain V: Ethics and Professional Issues 15%
Domain VI: Communication, Rapport, and Client Relationship 20%
Failed your exam?
According to the NETA exam retake policy, you're eligible to retake the exam for a period of one year following the initial exam.
A mandatory 30-day wait period must elapse from the most recent exam attempt before the candidate is eligible to retake the exam.
Please note that you are limited to a maximum of three attempts (initial attempt plus two retakes) per year.
The NETA exam retake fee is $129.
Overall, NETA exam rules, policies, and fees are similar to those of NASM, ISSA, or ACE.
NETA-CPT Continuing Education
As you may know, the fitness industry is constantly evolving because there are new discoveries that affect the human body.
There are new innovations, techniques, and laws that are constantly developed, tested, and trusted by fitness professionals.
These are consequently added to the body of knowledge.
And why is this important?
If you obtained your NETA-CPT two years ago and there are new and more efficient ways of doing your job and you are yet to know, your clients will not be getting the best from you.
As such, all fitness professionals must generally stay informed, and that is why NETA recommends that there should be recertification every two years.
How does it work?
To recertify, you are required to earn 20 continuing education credits (CECs) of which 6 are from NETA live workshops or NETA home study.
So if you want to be a NETA-CPT year after year, it's best to note the following:
Update your NETA certification by upgrading yourself, whether you're a personal trainer, group instructor, or both
NETA's short CECs are designed to enrich your prior knowledge
Attend and complete two units of CECs within the two years
Resubmit your application and pay your CPT renewal fees
Easy peasy!
NETA-CPT Recertification
Time to renew your NETA fitness coach certification?
The recertification prices are as follows:
30 days before the NETA-CPT expiration date: $65.00
Between 1 to 90 days past the NETA-CPT expiration date: $80.00
Beyond 91 to 180 days past the NETA-CPT expiration date: $95.00
Whether you are a personal trainer, wellness coach, or group exercise instructor, you are to embark on recertification constantly and as scheduled.
What happens if you don't go for recertification?
It is quite simple: you lose your NETA personal fitness trainer certification!
Also, if you continue to pose as a NETA certified personal trainer even after you have elapsed the grace for recertification, you'll be disqualified from renewal.
Thus, it is in your own best interest that you go for recertification.
NETA-CPT Review Methodology
I based my expert review of the NETA Personal Trainer certification based on the following criteria:
The opinions of experienced personal trainers
A critical review of quality and pricing
Typically reported information from trainers who passed the exam
Other comparable entry-level fitness certifications, specifically other CPT certifications
NETA-CPT Frequently Asked Questions (FAQs)
Conclusion
NETA has been around for a decent amount of time, but they have not done a great job of establishing themselves as a top-notch certification in this industry.
If you are still having trouble deciding the right PT certification for you, take the quiz so that you can figure it out.
This way, you get the best personal trainer certification for your own needs!
Hopefully, you learned a lot more about the NETA-CPT and if it might be right for you!
Discover All PTP Fitness & Wellness Career Articles
Tick a box from each section to narrow the results.
×
I want to know more about: