Choosing the right website platform and builder can greatly affect your website's speed and capabilities. The faster your website runs, the higher it will rank on Google.
Meaning more clicks and more sales!
Here we are going to hold your hand through all the decisions you will need to make
Wix or WordPress
Squarespace or Shopify
Upwork website developer or Fiverr
Let's get started …
I also highly recommend that you take the quiz and find out which certification is best for your career goals.
Without any further delay, let's get down with it!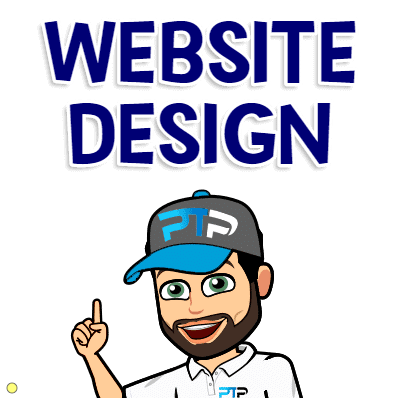 We will weigh the pros and cons of both approaches and help you decide which option suits your needs.
We will then show you how to succeed with either option.
Before that, though, we need to talk about this …
What Platform are you going to create your website on?
Finding the right platform to create your website is one of your most important decisions.
Right now, there are many choices when it comes to website platforms.
This is both a good and a bad thing.
It is good because healthy competition between rival companies can help keep prices low while raising standards.
But it is also bad because now you have so many choices.
Before finding the best website platform for you, let us quickly look at what website platforms are.
Website Platform
This term describes the system you use to build your website.
If you create a Facebook page, then you are making that page using Facebook as a platform.
You are using their tools and app; your page would not exist without Facebook.
Websites are the same.
Unless you are a personal trainer/coding prodigy, you will probably be unable to create a platform to host your website.
You will need a website platform from which to build your website.
Many different companies out there offer this service.
There are several large website platforms out there.
The most famous is probably WordPress though you may have heard of Wix, Squarespace, Weebly, and Shopify.
Each company provides an excellent platform, and making a fantastic website on any of them is possible.
Yet, there will always be companies that better suit your needs.
Here is a quick guide to the advantages and disadvantages of each company.
WordPress (.org NOT .com)
We thought we would start with the biggest website builder around. WordPress.
Here's the thing, if you are planning on building a website that is set up to handle massive traffic, and can do everything you want it to, then WordPress is the right fit.
There are two WordPress options.
WordPress.org, which is what we are talking about here
WordPress.com, which is a website platform system for beginners.
While WordPress.com is relevant to this article, we are going to avoid talking about it for two reasons:
Talking about it makes everything 10x more confusing
WordPress.com is not particularly good
WordPress.org is different from every website platform on this list. It is entirely free. All you need is a domain name and a web hosting service.
Once you have that, you can download the software and start running your website.
This differs from WordPress.com, Wix, SquareSpace, etc., allowing you to build your website using their software and include the cost of web hosting as part of their service.
WordPress.org has thousands of different apps (some free, some paid) that you can use to improve your website.
This may sound like you will spend a lot of money on different things, but generally, this still works out cheaper than the competition.
What is great about WordPress.org is that it allows you to be as big as you want, keep any money you make from advertising (many website platforms require a percentage of ad revenue), and have the freedom to write what you want (within reason).
In other words, you do not have to worry about whether your website content complies with the terms and conditions of your website provider.
But it would be best if you still stayed within the law.
Not that this issue should come up much when it comes to personal trainer website design!
There are some downsides too.
WordPress.org is one of the least user-friendly services, which can be unclear for beginners.
Compare that to Wix, SquareSpace, Weebly, etc……… where site design is foolproof.
You are also responsible for updating all plug-ins, backing up your data, and fixing your website issues!
That is why many WordPress users hire people to manage the technical side of their websites.
Pros
Free software (though there are apps that you can pay for)
Thousands of apps allow you to customize your website better than anywhere else
You get to keep all income from your website rather than sharing it
You can write whatever you want, provided it is legal
No upper limit for website users (unlike several website builders)
Cons
Not as user-friendly as other website builders
You need to fix any issues yourself (or you can hire a developer)
Bottom Line
WordPress.org is the best way to build a beautiful website that is all your own.
It is not as simple to use as the competition, and you may want to consider hiring a website developer.
Even if you do, a little IT knowledge is necessary if you are going to run a website on WordPress.
This is still by far the best option for most personal trainer websites.
Wix
Low-priced and excellent for beginners, is Wix the best option out there?
First things first ….
Using a free website builder from Wix.com is possible, but we recommend avoiding this like the plague!
A free Wix website has a huge Wix advert on each page, not allowing you to use your domain name. You have to use one that has wix.com in the title.
This is not ideal for several reasons:
Exclusive PTP CPT Offers



Gold Standard Cert

Most Popular Cert

Best Study Materials

A Good Option

A Good Option

Best CPT for you?

It makes your site look unprofessional and cheap
When people view your website, the first impression they will get is Wix.com
Nobody is clicking on a link that reads wix.com/personaltraininglondon
The free site is also incredibly basic and will not allow you to do anything you need to do to own a successful website.
While the advice "done is better than perfect" is good advice. We believe that "done badly" is worse than not done!
This means that you will want to get yourself a paid package.
The prices constantly change as Wix experiments with different packages, but it ranges from $13 per month to around $25 (going even further, the more visitors you get to your site).
Wix has several benefits. It is simple to use, much more so than WordPress.
Wix uses a drag-and-drop system for designing your website.
Wix also offers excellent support, and its customer service will ensure that your website rarely encounters any issues.
However, it is not all good news.
There are very few themes to choose from compared to WordPress, a limited number of apps you can use, and you are quite restricted in what you can do to make your site stand out [1].
Pros
Extremely easy to use
Excellent customer service
Low priced options
Cons
Limitations in themes, apps, and individuality
Terrible "free" option
Bottom Line
Wix is an excellent option for someone who wants a simple website to help get them more clients.
If that is all you want from a website, and you do not want to spend much time building an online presence, then Wix is for you.
If you want to create an online coaching website or make money through advertising or affiliate sales, you may find Wix somewhat limiting.
While we prefer WordPress, we have to admit that Wix has several advantages.
It is simple to use, does not cost a lot of money, and you can make nice-looking websites using their easy-to-learn website-building software.
Squarespace
Squarespace is the hipster version of Wix.
After five minutes of thought, that is the best way to describe it.
If you run a boutique personal training studio, Squarespace will be your website builder!
Seriously though,
Squarespace is very similar to Wix.
It provides the same drag-and-drop website design builder, and the price structure is similar.
Wix and Squarespace can help you build beautiful websites cheaply but suffer the same drawbacks.
You are still tied to a small number of themes and apps, you may still find storage and bandwidth issues on certain packages, and you will find it more difficult to personalize your website truly.
On the other hand, you can create a decent-looking website in just a few hours without hiring someone or learning how to build a website yourself.
That is a huge advantage!
Pros
Beautiful themes available
Easy to use
Good customer support
Low priced options
Cons
Difficult to truly personalize your website
3% fee for eCommerce purchases on some plans
More complicated to use than Wix
Bottom Line
Squarespace suffers from being too similar to Wix but not necessarily as good.
Okay, that is not fair.
Squarespace has many advantages but is more complicated to use than Wix.
Maybe not by much, but think about why you would pick either Wix or Squarespace over WordPress because they are easier to use!
So why use a harder-to-use website builder in Squarespace if you can use Wix?
You could toss a coin, pick either Wix or Squarespace and be perfectly happy with either.
Whether you use them instead of WordPress is up to you.
Weebly
There is no need to go into too much detail about Weebly, as we have already covered Wix and Squarespace.
Weebly may be slightly better at some things and slightly worse at others. But generally, it is identical.
This is an excellent drag-and-drop website design system; the customer support is excellent.
There are a variety of themes and apps that you can add.
It suffers the same drawbacks as Wix and Squarespace, too, sadly.
One advantage of Weebly over Wix and Squarespace is that it allows web developers to edit your site for you, Provided you permit them.
This is a big deal, so you can hire someone from Upwork or Fiverr to get your website looking as good as possible.
Though if you were to do that, you might as well go with WordPress!
Pros
Excellent customer support
Great price
Allows editor access
Cons
Limited themes, apps, etc
Bottom Line
Like Wix and Squarespace, Weebly will give you a high-quality (if a bit limited) website.
Weebly has a slight advantage over Wix and Squarespace as it allows editor access, meaning you can hire someone to improve your site.
Of course, if you do that, you may as well go with WordPress. But Weebly is a decent compromise.
Shopify
Of all the website builders, Shopify is probably the best.
It certainly scores well on comparison websites [2].
However, it may not be the right fit for you. Sure, personal trainer websites may involve sales.
As a service industry, it is unlikely that Shopify is required.
It is much better for selling real or digital products.
Shopify does a lot of things well
It has top-notch customer support,
It is easy to use
It offers a decent range of themes and apps.
One of the best things about Shopify is how many payment types it accepts.
It is slightly more expensive than some of the other website builders on this list and still suffers from some of the same limitations.
While you can get a great website from Shopify, remember that online coaching or personal training is not an ideal fit for an eCommerce website builder.
Pros
Easy to use
Great customer support
Can use over 100 payment methods
Cons
Designed for eCommerce websites
Limited apps, themes, and scope
More expensive than some of the other website builders
Bottom Line
Shopify is a fantastic website builder but unsuitable for a personal trainer or online coaching website.
Unless you are planning on using your website to sell fitness equipment, supplements, or a range of digital products, in which case, a WordPress site may be a better option.
As with Wix, Weebly, and Squarespace, Shopify is an excellent choice for people who do not want to hire a web developer and want a simple, cheap website that can be ready within a few hours.
Finding the Right Website Builder for You
We have guided some of the most prominent website builders around. That said, we have barely scratched the surface of what's available.
Weebly is a great starter option but has minimal control.
Wix, Shopify, Weebly, or Squarespace require you to purchase their domain to personalize
As you can probably tell, we are big fans of WordPress.org
That is not to say that we do not like the other website builders. They all have their merits and could offer you the perfect solution.
Exclusive PTP CPT Offers



Gold Standard Cert

Most Popular Cert

Best Study Materials

A Good Option

A Good Option

Best CPT for you?

Weebly is probably the next best option of all the website-building systems, as it allows editor access.
If you go with Wix, Shopify, Weebly, or Squarespace, you must purchase your domain name from them.
The next section will mostly apply to those who decide to use WordPress.org.
Hiring a Designer or DIY Website Design
Throughout this article, we have pointed out that WordPress.org is more complicated than the other website-building platforms.
This is true.
But it is also true that:
Most people can easily design their websites using WordPress.org.
Learning how to design a website is easy with youtube and forums
Learning how to design your website is good because you can resolve technical problems quickly.
But on the whole, designing and running your own WordPress site is not impossible.
Find a theme that suits your needs, search for some apps that will help you customize and improve your website, and do not be afraid to ask questions.
The WordPress community is massive and surprisingly friendly.
However, if you have the budget for it, hiring a website designer can make a huge difference.
Not only will it ensure no mistakes, but your website will also look much better, saving you a lot of time.
While many personal trainers are happy to learn a new skill, some believe they should focus on earning money through their trade, leaving the technical stuff to other professionals.
Neither approach is right nor wrong; it is up to you.
What would we recommend?
We recommend hiring a website developer if you have a sufficient budget (not that they are expensive).
If you are running a successful personal training business, you will not have much time for website development. Spending hours learning how to do all this could hurt your business.
Or, more likely, it will lead to you building a website over an exceedingly long time as you will not be able to devote enough time to the project.
However, if your personal training business is quiet or you are just starting, you may not have the budget for this.
Do not worry. Because what you will have is TIME. Which means you can learn to do it yourself and save some money.
How to Hire a Website Designer
Hiring a website designer can feel a little intimidating at first, but it is no different from hiring a plumber to fix your bathroom sink.
The first thing that you need to do is:
Set yourself a realistic budget.
To do that, you will want to know the average cost of a website designer and how long it takes to complete a medium-sized website.
The amount of time it can take to build a website does vary wildly.
How fast the freelancer works, what they count as billable hours (some will include any consultation time with you), and many will charge you for any changes you want to make once it is done.
That means that a lower-priced freelancer may cost more than a higher-priced freelancer. So please do not make cost-per-hour your only criterium.
Websites such as Upwork allow you to read reviews from previous clients, and those reviews often have the full price and the cost-per-hour.
While every website is different, you can at least get a rough idea of how long a website takes the freelancer to complete and the total cost.
From our research, the average price for a WordPress website developer was around $75 per hour. The average job time was between 10 and 15 hours, meaning you will need a budget of between $750 and $1,125 to hire a website designer.
How to get the most out of your Freelance Website Designer
As we mentioned earlier, many freelance website designers charge consultation fees.
They charge you when you start talking about what you want from your website.
The more prepared you are beforehand, the less you will have to pay your website designer.
Find the style you like
Take screenshots, or collect URLs of these websites
If you have read our previous article on the top personal training websites, you should have a long list of examples of ideal personal training websites.
Find the style you like and draw inspiration from various websites.
Take screenshots, or collect URLs of these websites, and say what elements you want to incorporate into your website.
Design the layout yourself.
Most websites will have a home page, an about page, a blog, a contact page, and a landing page used to collect emails or sell courses.
That is five different pages that need to be created.
Find your competition and start planning your pages.
Do not be too ambitious.
You may not be ready for a landing page just yet.
That could be something you do at a later date.
Then you can re-hire your website developer at a later date.
Once you know what you want and have a useful document to share with the developer, you can agree on terms with them.
Having this document beforehand can be especially useful in the (unlikely) event of a dispute.
If you have made it clear from the get-go that you wanted x,y, and z on your website, and the developer has not delivered that, then you are in a strong position from a legal standpoint.
Often, people new to hiring freelancers can be very vague in what they ask the freelancer to do. This can lead to confusion, and the freelancer and the client can walk away unhappy.
The more details you give upfront.
The happier you will both be.
Try to talk to your freelancer about rough timelines for job completion.
It is difficult for freelancers to predict timelines, as jobs take longer or shorter than expected.
Life can also get in the way.
But if you ask them, then at least you will have a rough estimate of how long the job is supposed to take.
Do not set an unrealistic date yourself, as this will either end in the freelancer failing to meet that deadline or in them doing a poor job as they race to hit your deadline.
Where to Find Your Website Developer
There are many options out there for good website developers.
It is a booming industry.
Some companies specifically cater to fitness professionals, but often these companies can be overpriced.
Some of the best places to find a developer include:
Upwork
Fiverr
Freelancer.com
Maybe overpriced is an unfair description, but they charge a premium price for something that can be done cheaper using freelancer websites such as Upwork or Fiverr.
This section will look at three of the best freelancer websites available.
Fiverr, Upwork, and Freelancer.
Fiverr
Probably the most famous freelancer website on the internet, Fiverr has grown a lot in the last few years.
It was associated with ridiculously cheap jobs and mixed results when it first launched.
High freelancer competition
Accommodates all budgets
Best known for its graphic design, video editing, and smaller jobs that can be completed quickly.
Not that it is not an excellent source of website designers, copywriters, and computer programmers.
Because it is, but Fiverr was established for quick, inexpensive jobs, and that label has stuck.
There are several features of Fiverr that we like.
Firstly, they put the jobs in the currency that you use.
Unlike Upwork, which works exclusively in USD, you can pay for services in most currencies worldwide.
Fiverr also has an excellent website layout, making it quite easy to browse different freelancers while looking for the ideal fit for you.
We are not sure why similar freelance websites have not followed suit.
You can also view the freelancers you want without signing up or logging in.
This is not a massive deal, but it is helpful if you have not signed up yet and want a quick look at the type of freelancer available.
Fiverr also leads the way when it comes to completing packages.
While Upwork and other freelancer websites are starting to integrate this into their service, they are some way behind Fiverr.
For example, if you want a new WordPress website created.
There is a freelancer who will deliver that with a guide price of how much it will cost.
You do not need to create a job posting or negotiate with different freelancers.
You can click on that profile and get started.
There are some downsides to Fiverr as well, though.
For starters, there is a service charge that you, as the client, have to pay.
This comes from the freelancer's fees on other websites, but Fiverr takes a fee from both.
Fiverr does get affected more by scammers and fraudulent reviews than most other freelancer websites.
To some extent, because it is a bigger freelancer website, but also because of the many small jobs available
It is not hard for new freelancers to hire their friends and family for multiple $5 jobs to get many 5-star reviews. This can happen on almost any freelancer website but seems to happen more on Fiverr.
Pros
One of the larger freelancer websites around
The much bigger base of freelancers to choose from
Excellent website layout
Range of different currencies to pay your freelancer in
Cons
Service fees for clients
Higher risk of scams
Upwork
Upwork has been around for a long time.
It used to be known as Elance-oDesk, a frankly terrible name.
Not that "Upwork" is much better.
Despite such terrible naming choices, Upwork has 12 million registered freelancers on its Platform (compared to 800,000 on Fiverr).
It is one of the oldest freelancer websites, founded in 1999 (Fiverr was founded in 2010).
While Fiverr is better known, Upwork is by far the largest freelancer market in the world.
This is partly because of its age and the nature of the jobs available.
While Fiverr is often used for small one-time jobs, Upwork is commonly used for many longer-term projects.
This will generate more revenue and help to keep more freelancers in business.
Upwork specializes in more technical jobs but also has a thriving creative industry.
Due to its size, Upwork attracts the best freelancers for many jobs.
Now that freelancers have to pay to bid on jobs, you are less likely to get bogged down with hundreds of responses when you post a job.
You will often find that Upwork has better freelancers for website design, and as Upwork only charges a 3% processing fee, it can often work out cheaper than you would think.
There are downsides to Upwork too.
The website is a bit of a minefield at times.
It is nowhere near as well designed as some freelancer websites.
You will work it out eventually, but it could be improved upon.
Like Fiverr, Upwork suffers from bad freelancers, fake reviews, and all the other irritations.
However, this has been somewhat rectified because Upwork freelancers now have to pay to bid on jobs.
Pros
Largest pool of freelancers to choose from
Surprisingly good customer support
Just a 3% service fee
Better responses to your job offer as freelancers have to pay to do so
Freelancers are vetted by Upwork, which tends to make them better qualified
Cons
Not the easiest site to navigate around
Service fee for clients
Freelancer.com
The final website we will look like is freelancer.com, a domain name that batters the competition!
Freelancer is a great website for freelancers because they only charge 10%
Has a huge pool of affordable freelancers
They have proven dependable over time
This may reflect in freelancer quotes but does not make a big difference.
As a website, it is good competition for Upwork and Fiverr, though it does not do much to distinguish itself from either.
It works similarly to Upwork in that clients post a job and a budget, and then freelancers bid on that job. There is not much more that we need to say.
Not because Freelancer.com is any better or worse than the other two.
It is the same.
Pros
Freelancers tend to be cheaper than they are on Upwork
There are more freelancers available (as there is no vetting process)
Cons
No vetting process for freelancers
Not the easiest site to navigate around
Personal Trainer Website Design Builders FAQ
If your budget is quite tight, but you still want a website designer, you may find a better deal on freelancer.com.
However, the quality may be an issue. If you are looking for graphic artists, logo designers, or similar creative jobs, we like Fiverr. For the top-rated website designer, your best bet would be Upwork.
That being said, excellent freelancers can be found on all three sites. So can bad ones! Do your research.
You have posted your job, and you have several bids. How should you pick a web designer? If you are on freelancer.com or Fiverr, all you have to go on is previous reviews of their work. A bit like Amazon.
Find their rating, then read some of their best and worst reviews. Do not judge a freelancer on a single good or bad review. Try to get a sense of the majority decision.
With Upwork, you get a lot more information. The freelancer will get an average score out of five, a job success score (particularly important).
You can see how much they have earned, how many jobs they have completed, and all the reviews of those jobs.
Average Score: Obviously, you want to look for scores that are four or above
Job Success Score: 90% or above is a sign of a good freelancer.
Earning History: This gives you a rough idea of how busy they have been on Upwork.
How Many Jobs: The more jobs, the better, though if a freelancer has performed multiple jobs for one client, it only shows up as one. Also, it is not completed if a freelancer is still working with a client. Bear this in mind.
Previous Reviews: An excellent opportunity to see how the freelancer operates; combining this knowledge with the other factors will give you a good idea of how they work.
References
[1] https://www.wpbeginner.com/opinion/wix-vs-wordpress-which-one-is-better-pros-and-cons/
[2] https://www.websitebuilderexpert.com/ecommerce-website-builders/comparisons/wix-vs-shopify/