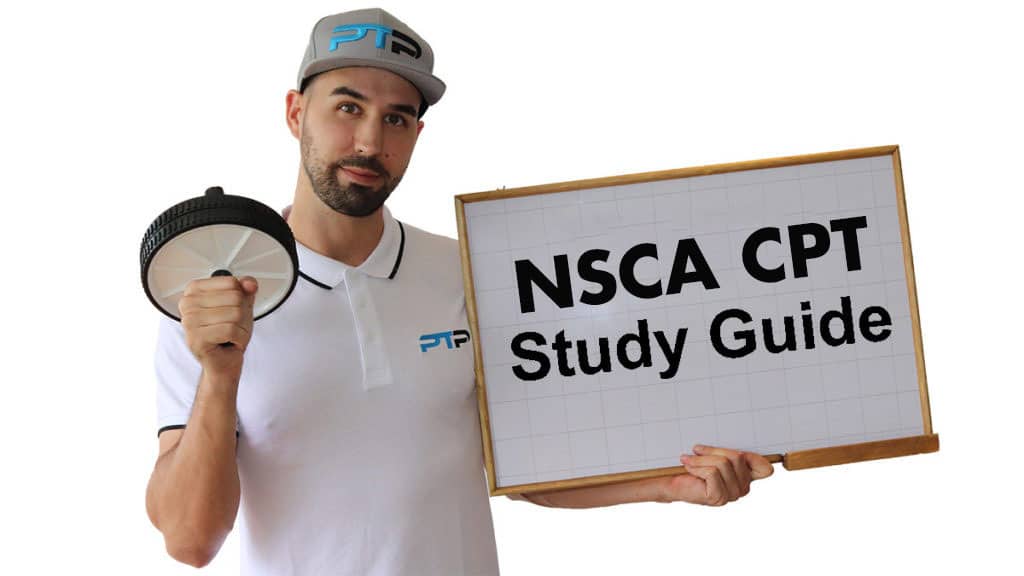 Get your copy of the NSCA CPT exam cheat sheet. It helps immensely for studying for the exam.
Make sure to check out Trainer Academy for premium NSCA CPT study materials. They will reduce study time by 50% and have an exam pass guarantee. Read my full review on them here. You can save $100 on their MVP study system with the code: PTPSUB
Introduction
Building a successful career as a personal trainer requires more than just exercise science and programming knowledge. It also requires some understanding of the business side of fitness.
It is good to understand these aspects of business so that personal trainers know what options exist for their careers.
One of the main decisions personal trainers should make regarding their business is what population they are aiming to focus on. This is known as the target market.
Defining your ideal clientele will help many of the business decisions to follow.
You should be as specific as possible when defining your target market. This helps when you consider that people with specific goals will prefer a trainer that focuses on their desires.
Personal trainers that are newer to the industry might not be sure of the type of client they wish to work with. If this is the case, it could be beneficial to seek employment at a facility that allows working with many types of clients.
Employment Options for the Personal Trainer
Once certified, personal trainers have two main options for employment, either through an established organization with set practices, coverage, and guidelines or operate as an independent trainer with much more things to keep track of.
Employee-Based Personal Trainers
There are many reasons as to why a personal trainer would choose to work as an employee.
Working for other people and facilities can allow trainers to test different types of clients and nail down their preferred target market, or even move into management with a franchise.
All opportunities in fitness can allow someone to shape their career and find the direction they want to go. It can be an easier option to start out working for an established organization.
Common Business Models
There are many business models that are popular for personal trainers to try out.
Fitness studios are typically independently owned and operated and will have their own designated business practices and requirements for hiring employees or offering independent contractors a place to rent.
Studios will offer one or more of these: personal training, small group training, large group training, and group fitness.
Sometimes private fitness studios will serve a specific demographic, like the elderly, youth, or some other population group.
Fitness studios are good career options for intermediate or beginner personal trainers.
Not-for-profit and community fitness centers are the next form of business model to highlight. These places look for employees to work under the designated business practices.
It is not common for independent contractors to be hired in a place that runs not-for-profit, but it could happen.
Typically community centers are geared toward family involvement and offer forms of personal training sessions, classes, health promotion events, and community outreach.
Then we have commercial gyms or health clubs, which can range from smaller gyms with only equipment to gyms with member activities and supersized pools, tennis courts, and more.
These commercial gyms and health clubs are likely to hire independent contractors as they often lack the staff to manage personal training departments, but the bigger ones may have teams of trainers.
Personal trainers can be very big parts of the revenue systems for these bigger commercial gyms.
Corporate fitness facilities are health and wellness programs that often are found inside large businesses and offer fitness options that expand to include forms of personal training for their employees.
The corporate fitness model is designed to proactively pursue health improvements of employees as a strategy for reducing health care costs, workers' comp, absenteeism, and improving the productivity of their workforce.
An Overview of Being an Employee
Each business has its own practices, guidelines, requirements, and standards that personal trainers will need to adhere to.
Let's look into the different advantages and disadvantages of being an employee at a fitness facility in various forms.
The expectations of facilities from their employees can vary a bit. As we said, there are different practices, guidelines, requirements, and standards that must be adhered to.
Some of the other expectations that differ are things like professional requirements, hiring process, general or professional liability insurance, compensation and benefits, work duties, responsibilities, and sales and marketing guidelines.
The professional requirements are agreed upon when the employee agrees to the employer's terms of employment. Some typical requirements that are seen are things like CPR/AED certification, and abiding by the professional code of conduct in their employee guidelines.
Exclusive PTP CPT Offers



Gold Standard Cert

Most Popular Cert

Best Study Materials

A Good Option

A Good Option

Best CPT for you?

The hiring process involves finding job openings on online employment websites or individual websites for the companies.
A resume and cover letter will need to detail the work object, education, certification, work experience, expertise, references, and resources.
A cover letter is a brief introduction page that comes with the resume. It is not always part of the application process, but it is a good idea to make one and stand out.
For highly sought-after positions attracting hundreds of applications, a good cover letter is essential to give a good impression of the candidate.
When the resume and cover letter are created, and the application is done, the candidate should return the forms in the way that the employer prefers and has specified.
Professional liability insurance of some form is a necessity in the fitness industry. It is important to find out if this is something that the organization already provides for their employees and trainers, or if you need to get your own liability insurance
It can even be possible for liability insurance to be offered in some form via the certificate that is offered by the certifying organizations.
Compensation and benefits is an area you need to know before going into the job. To get a general idea, personal trainers make an average of 44 – 75 thousand dollars per year when full-time.
Some companies and fitness centers will allow you to keep all of your compensation from the client, or they may take some percentage of the session. It can vary in this area also.
Some possible benefits for workers will be things like medical insurance, dental insurance, visual insurance, childcare, sick leave, vacation time, continued education, retirement plans, facility memberships, and other similar amenities.
Work duties and responsibilities are dictated by the owners and general managers of the businesses that employ you and fall within the guidelines of the job.
Responsibilities and duties vary for each facility and need to include assessment techniques, coaching cues, exercise progressions, program design blueprints or templates, requires attire and uniform, grooming and appearance requirements, scheduled office hours, scheduled floor hours, and scheduled management hours.
Marketing and sales guidelines need to be set and known between the employer and employee.
Sometimes the personal trainer will be marketed by the company they work at, and sometimes a personal trainer will need to work on marketing for themselves. It is dependent on the type of job the personal trainer is pursuing.
The prices for training may also be set by the facility or the trainer dependent on the guidelines set.
Some of the techniques for building a client base are decided by the working floor hours, referral programs, and educational offerings.
Some gyms allow or require personal trainers to perform floor hours at the beginning, end, or sometime in the middle of their shift at a minimum hourly rate.
Referral programs are designed and implemented by management oftentimes to further develop new business leads and opportunities for employment.
The educational offerings can give members an opportunity to learn about specific fitness and health topics.
There are a lot of opportunities for personal growth and development in these fitness facilities.
Independent Contractor Personal Trainers
Independent contractors will usually run their businesses by one of these methods:
opening their own studio or small gym
subleasing designated spaces inside another facility to house and use their own equipment
paying rent to use the space and equipment in an already established facility
training clients in their homes or offices
Independent contractors have the freedom to set their own rates, select their own work hours, and create their own program design as best as they see possible.
Liability insurance, ongoing expenses of operation, business licenses, marketing, referral programs, and maintenance are all responsibilities that will fall on the independent contractor who is acting as their own business owner.
Most independent contractors will require personal trainers to manage the reporting and filing of taxes, uphold, uphold state business codes of conduct, and work within the business laws established in the states.
Personal trainers may take additional steps to elevate their standing within this profession, like:
Getting and maintaining an accredited certified personal training certification.
Getting and keeping accredited first aid, CPR, and AED certifications.
Earning annual CECs or CEUs to keep a good standing in certifying agencies.
Establishing a professional business entity like a limited liability corporation or sole proprietorship that the business will be insured and operated under.
Keeping and achieving a good standing liability insurance that covers the trainer, clients, and all practices inside the facility.
Staying with proper client record-keeping including information such as interview and consultation packets, assessments, reassessments, review packets, payment information, emergency contact forms, liability waivers, physical activity readiness questionnaires, incident report forms, and client termination forms.
The process of starting a business for an independent contractor is different, as their job as an independent trainer is their business.
It can be a good idea for independent contractors to separate their business and personal liabilities before opening.
Independent contractors still need to have a set business plan to detail the operations and how this will be financed is vitally important to the success of the business.
Again, independent contractors need to carry their own professional liability insurance when subleasing a space or using equipment inside of another facility. It is unlikely businesses will cover independent contractors.
Independent contractor liability insurance needs to cover the use and function of equipment and anyone who may become injured using it.
Independent contractors are typically paid directly by their clients and are responsible for charging their own set rates.
It is important for independent workers to budget and set their prices so that they can pay taxes on their own, also.
From there, independent trainers will have two normal options for paying the gym for being there. They may pay for the space on a monthly basis or a small percentage of their rates.
Exclusive PTP CPT Offers



Gold Standard Cert

Most Popular Cert

Best Study Materials

A Good Option

A Good Option

Best CPT for you?

Insurance of any kind is not typically included for independent workers. This goes for most other employee benefits.
The work duties and responsibilities for independent contractors will consist of three main components.
The first is the financial agreement between the independent trainer and the gym they're working at which outlines the fee for the use of the facility.
Second is the agreement to operate a business within a professional code of conduct outlining the use of legitimate paperwork.
The third is the agreement to operate a business within the professional code of ethics outlining assurance to treat clients and coworkers with respect and in a professional manner all of the time.
Outside of these three above things, independent workers have minimal responsibility to the facility or facility owner, as they can run their business as they see fit.
Independent contractors need to make their own marketing campaigns and materials. This includes creating and managing websites, social media, networking locally, e-marketing campaigns, and other publicity-related items.
Determining Personal Trainer Offerings
Originally, personal training was done in 60-minute sessions and sold as 10 packages at a time.
Now, times have changed within the industry significantly, and we see the packages and payment options vary significantly.
Personal training can vary in the number of clients in the sessions, length of the sessions, the focused goal of a package and program, a combination of session types included in the program, duration of programs, and the number of sessions in a package.
The number of clients in a session varies, this can vary based on the type of personal training being done.
Some trainers may specialize in strictly one-on-one training, and some may shift more toward a focus in group fitness classes. There could even be options at studios for doing both.
The length of the sessions used to be 60 minutes as a standard across the industry, but now sessions offered can vary greatly in their length. Some trainers offer 30 – 45 minute sessions, which has become increasingly popular.
The focused goals of a package or program can be different and the trainers and individuals being trained can come together to determine this.
Some trainers may opt for making predesigned programs to start people out in, each looking to attain a specific goal, and then modifying for specific clients once they get started.
Independent trainers may offer combinations of different session types. The duration of programs/packages and the number of sessions included may be completely different from the norms.
Setting Appropriate Pricing
Setting the prices for the services offered is not simple and there is no one way that is best. There are many variables to consider when looking at set prices.
One important note here is that the price the client is charged is not the same as what the personal trainer earns for their time.
Most of the time, the trainer is going to be paying 40 – 60 percent of the service cost to the gym they are training at. It is important to pay attention to all of this to maintain a positive cash flow.
Prices change even more when considering the type of training done, as small group training and similar target groups will bring about different offerings and considerations.
There is a tough balance to reach for trainers taking on multiple clients in one session.
For example, the clients would be getting less attention from the trainer, and thus, they should not be expected to pay as much, but the personal trainer has to work harder, and should then be compensated more.
The factors to consider that affect pricing are: operating expenses, target market, competition, unique selling proposition, perceived value, self-value, and time.
Operating expense is a major consideration, as a trainer should expect to operate and not only cover their expenses, but make money after those expenses are covered.
The chosen prices need to be high enough to cover the costs of equipment, rent, utilities, transportation, licensing, marketing, payroll, and any other needed costs.
The target market can influence your prices, as people will need to be able to actually afford the service. Your prices should reflect the chosen market that you find yourself working with.
You should also consider your competition when setting your prices. It is good to know that you have prices that either make you stand out or keep up with the competition.
The competition aspect can be iffy, as you should set prices independent of what others are doing, but you want to at least know your clients are getting a good value and won't jump ship for a better deal.
A personal trainer's unique selling point differentiates them from the competition and makes them stand out in their target market. Consider what yours will be as a trainer, and emphasize this when selling.
Perceived value is going to be different for each person, and will help clients determine if the trainer is worth their money.
Self-value and time kind of go together when setting up your prices. Not only is the perception of value important on the side of the client, but also in the trainer's mind.
You should feel that prices reward you for what you believe you have to offer.
Marketing Personal Training services
Marketing is defined as the process which brings a target market from the point of awareness of a product or service to the point of becoming a customer or client.
Marketing starts out with a firm understanding of the target market. This includes their likes and dislikes, as well as where they get their information primarily.
No matter the marketing method used, the key to getting a potential client to like, know, and trust personal trainers is to create a lasting relationship with them.
Meeting Face-to-Face
This is possibly one of the most effective ways to meet possible clients.
The ability to hear and see someone's expressions, mannerisms, and voice, gives a greater sense of who someone is.
Some things a personal trainer can do to accomplish face-to-face meetings would be:
join organizations relevant to the target market.
volunteer fo organizations.
attend and network at public events that the target market looks to attend.
create events that the target market is interested in attending, like workshops, presentations, open houses, and other social gatherings.
Connecting Online
Although not as effective as in-person meetings, trainers may find it best to connect to their target market through online connections.
Typical online tools for connection include social media and email as the primary methods.
It is ideal for trainers to separate their personal and business accounts, and then seek out groups that their target market finds ideal.
Understanding and Implementing Sales
Marketing is considered to be all things that inform and create interest with potential clients, while selling is the sum of interactions that lead to a financial commitment being formed by the clients.
Misunderstanding Sales
A hurdle for trainers comes from a belief in selling stuff being disreputable.
Keeping this in mind trainers believe they should not have to sell their services.
This makes bringing on new clients a challenge. Use of the sales process outline next will make it very simple and natural once trainers are familiar.
The Sales Process
The ideal opportunity for personal trainers to sell their services is during the initial meetings and consultations with potential clients.
There should be a review of medical history, lifestyle questionnaire, and individual goals as some features of these initial meetups.
It is important for personal trainers to not ask some of this specific information if a first meeting was in an inappropriate setting, like randomly meeting at a supermarket or other place.
The Components of a Client Consultation
Client consultations are thought of as the first opportunity for personal trainers to get to know the prospective client.
If this meeting is done well, it has the potential for helping the client get started on a journey to better health and fitness.
If done improperly, this meeting can turn clients off to the idea of any kind of professional assistance, which can lead to long-term struggles and failing in personal goals.
The greeting is how a first impression is handled, and first impressions are possibly the most important interaction, and it should exist to make the client feel comfortable.
The personal trainer needs to meet and greet the client with a gentle smile, direct eye contact, and pressure that matches what the client outputs.
This greeting can take place anywhere, but the client should be led to a more private place to do business after.
The interview takes place in a more one-on-one setting where the client should be asked to fill out the appropriate medical health history and lifestyle questionnaire.
The interview will allow the trainer to find out as much as possible regarding the fitness status, lifestyle behaviors, and habits of the clients.
This information is used to create rapport with the individual.
The trainer should utilize all of the active listening techniques so that they can ask quality open-ended questions and respond to the client in a way to build up clients.
The recommendation after concluding the interview part involves the recommended program details by the trainer to reach the goals decided on in the interview.
The program recommendation should be well-explained and include some issues clients may have had in the past and handle obstacles that may arise in the near future.
Next, the trainer will need to make a firm ask for client commitment. If the response to the commitment question is yes, the trainer can follow up with an acknowledgment and suggest moving forward with a "when would you like to get started"?
If the response to commitment is a "no", the trainer should inquire about what is not suitable for the potential client as a form of constructive feedback.
It is important to keep in mind that a "no" now, doesn't mean it is always a no. The client may change their mind in the future.
This is the essential sales process as a whole.
In conclusion, it is essential for trainers to be well versed in exercise science and programming and all of those details throughout the textbook's chapters, but it is also essential to know the business fundamentals for trainers throughout this Appendix.