Welcome to yet another remarkable certification comparison, featuring ISSA vs ACSM on the following:
By the end, you will have a clearer understanding of ISSA vs ACSM and which certification is best for you!
Alright, let's plunge right in!
Quick Breakdown: ISSA vs ACSM
Join me as I unravel some basic ISSA vs ACSM facts, including both the good and the bad aspects!
The following tables give you a brief rundown on the pros and cons of ISSA vs ACSM, as well as price comparisons, exam difficulty, and other statistics.
CPT
ACSM vs ACE Quick Breakdown
Features
Price
ISSA

NCCA Accredited
Great customer experience and support
It goes in-depth into the business aspect of personal training
It tests you on a wide variety of skills
You can take the test anywhere in the world
Possibly the most international certification
Relaxed testing and retesting criteria
In-depth, robust main text and study guide
No live instruction
Black and white textbook

View on the ISSA website
ACSM

Best for exercise science, behavior change, and special populations training
Ultimate source of most fitness guidelines
Covers some business and sales skills
Lacks comprehensive program design framework
Weak coverage of resistance training techniques and corrective exercise

View on the ACSM website
Product
Exam cost
Exam cost
$699+
$279 (Members), $349 (Non-Members)
Study Material Cost
Study Material Cost
$600+
$400-$1000+
Prerequisites
Prerequisites
18 years of age, High School Diploma/GED, CPR/AED Certified
High School Diploma/GED, CPR/AED Certified
Exam Passing Score
Exam Passing Score
75%
Scaled 550/800
Exam Pass Rate
Exam Pass Rate
90%
69% (2020 data)
Average Completion Time
Average Completion Time
2-4 months
3 to 9 months
ISSA vs ACSM Certification Review: Comparing the Organizations
Let me introduce two top-notch certification programs, ISSA and ACSM.
The International Sports Sciences Association (ISSA) is the quintessential global certifying agency for health and fitness.
The American College of Sports Medicine (ACSM) certification was founded in 1954, and, like ISSA, is a non-profit organization.
While ACSM is accredited by the National Commission for Certifying Agencies (NCCA), ISSA is accredited by the Distance Education Accrediting Commission (DEAC).
They are both non-profit organizations saddled with the responsibility of accrediting distance education and professional personal training programs, respectively, in the United States.
Both are among the best personal trainer certifications, but here, I further dissect ACSM vs ISSA and their similarities and differences.
Skills and Knowledge Covered in ISSA vs ACSM
Exercise Science
The ISSA Certified Personal Trainer (ISSA-CPT) exceeds expectations with its sharp focus on the average client's needs.
And, it builds a solid base of knowledge for entry-level trainers.
Their heavy focus is on general populations and weight loss, with a moderate emphasis on corrective exercise.
This makes sense because average clients typically want to lose weight and avoid injury.
ISSA has a rich depth of both scientific and practical principles of health and fitness, which is crucial.
On the other hand, ACSM is focused more on the scientific research of exercise science and clinical exercise.
This certification is harder to obtain if you do not have any background in biomechanics, physiology, or anatomy.
Aside from it being a certifying body for personal trainers, ACSM is also a scientific body dedicated to research and progression in the field.
In fact, almost every other certifying agency, including ISSA, references ACSM's research in their study materials.
They offer other specialization courses which require that you have an Exercise Science degree to qualify for the specialization exams.
I appreciate ACSM's strong focus on muscular imbalances.
You learn to diagnose these imbalances, and how to design an exercise routine to progress a client in the right direction.
Consider ACSM the best personal training certification for training clients with multiple muscular imbalances or disabilities.
ACSM specializations and certificates credential those who already have an NCAA-accredited certification to work with special populations.
These certifications include:
ACSM Exercise is Medicine Credential
Autism Exercise Specialist
ACSM/ACS Certified Cancer Exercise Trainer
ACSM/NCHPAD Certified Inclusive Fitness Trainer
ACSM/NPAS Certified Physical Activity in Public Health Specialist
You can work with clients of different fitness levels, individuals affected by cancer, and those with disabilities.
You can also promote physical activity in public health at national, state, and local levels.
For exercise science coverage, ISSA vs ACSM generally compares best to other top-notch programs like NASM and ACE.
But NASM and its OPT model are generally considered the gold standard in the fitness industry!
Behavior Change Coaching Skills
Successful personal trainers are those with, drum roll, please…
Killer behavior change coaching skills!
Let's see who does it better ISSA vs ACSM style!
ISSA covers behavior surrounding lifestyle, fitness, and nutrition very much in-depth.
Clients need to know what to do when you aren't around.
And where there is the consistency of positive, healthful behaviors over time, there are results.
ISSA's strong emphasis on behavior and how it impacts clients' overall health is crucial for trainers to know and apply.
The ACSM-CPT book exceeds expectations with its own chapter on behavior change!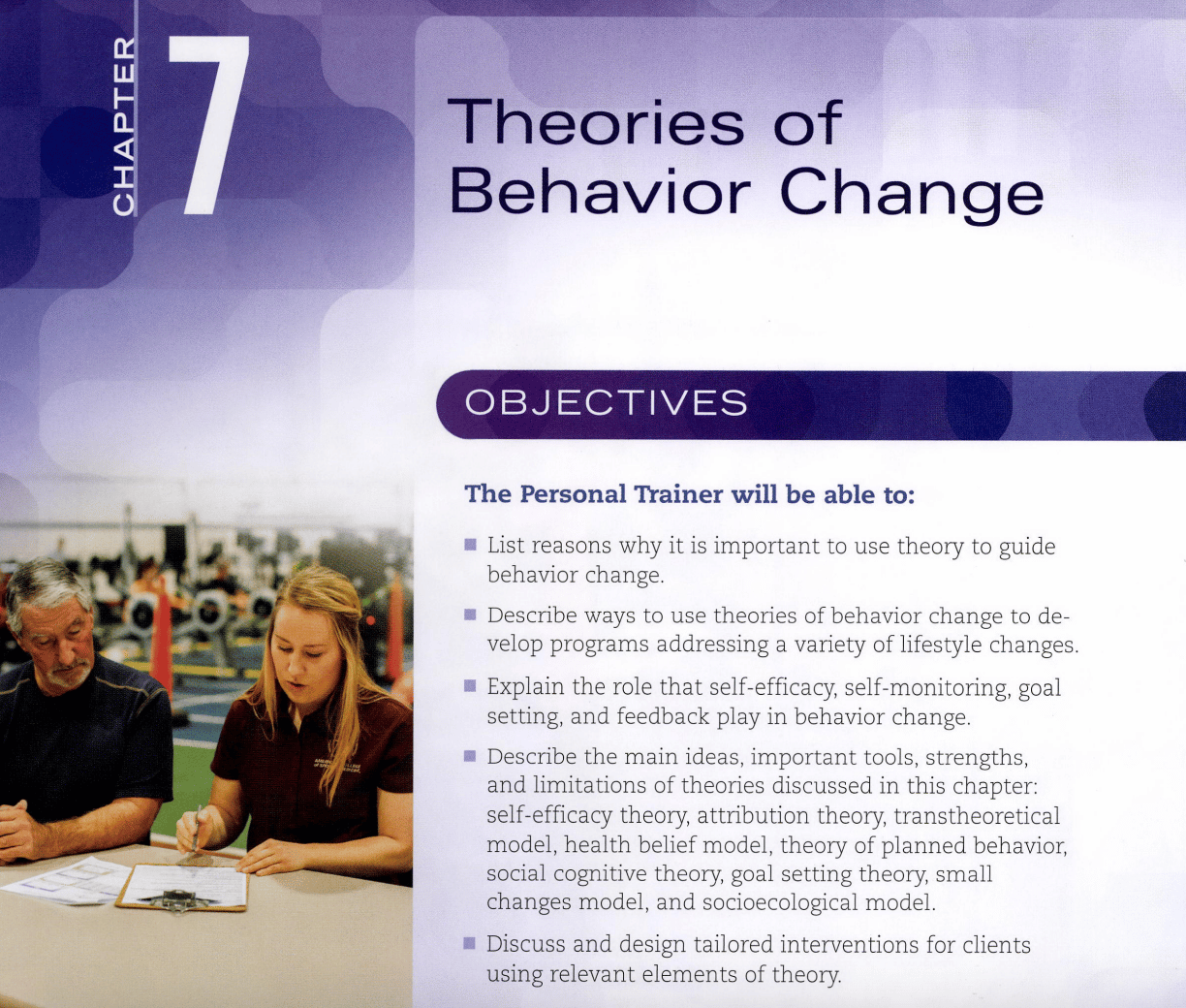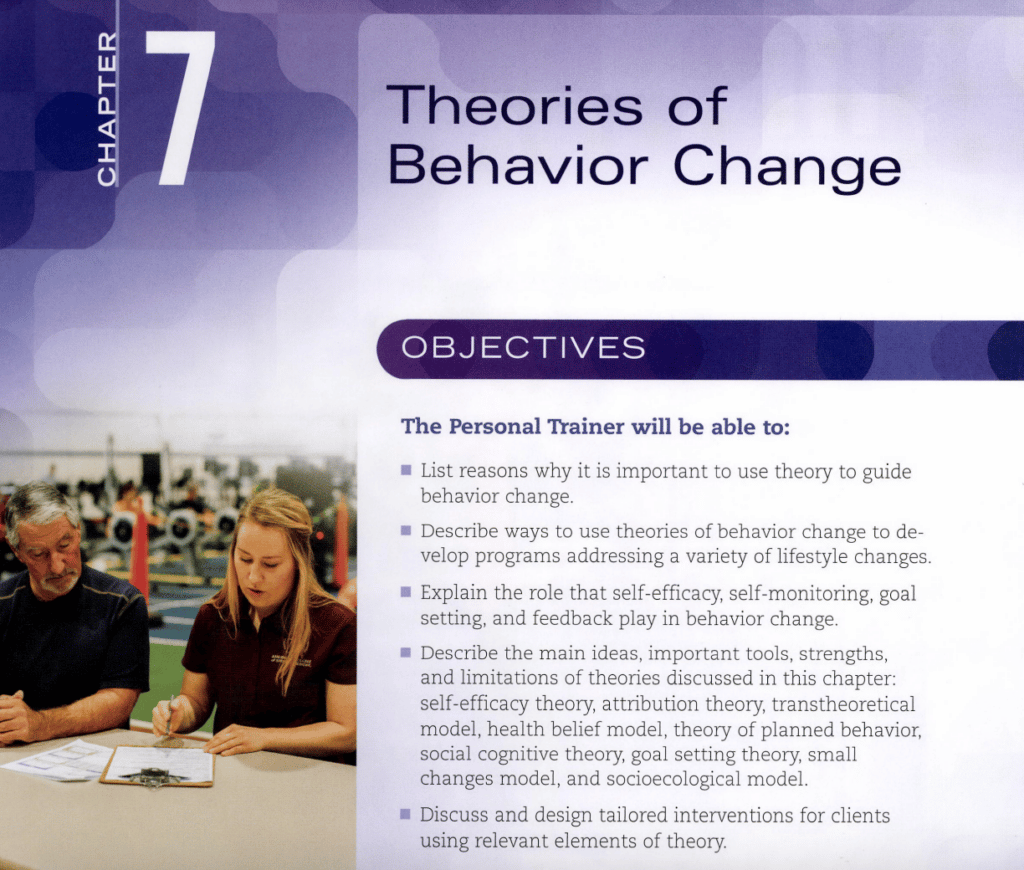 In some cases, this behavioral change-focused interview style begins the moment before they even step foot into your gym!
Regardless, ACSM provides an excellent framework as well as real-world client case studies to demonstrate the different motivational interviewing and behavioral change topics.
ISSA vs ACSM on behavior change coaching skills is a tie.
Both certifications cover this topic very well, but differently.
Consulting and screening clients to reduce risks of injury
Below is a comprehensive outline of ISSA's Basic Assessment of Fitness Participants section.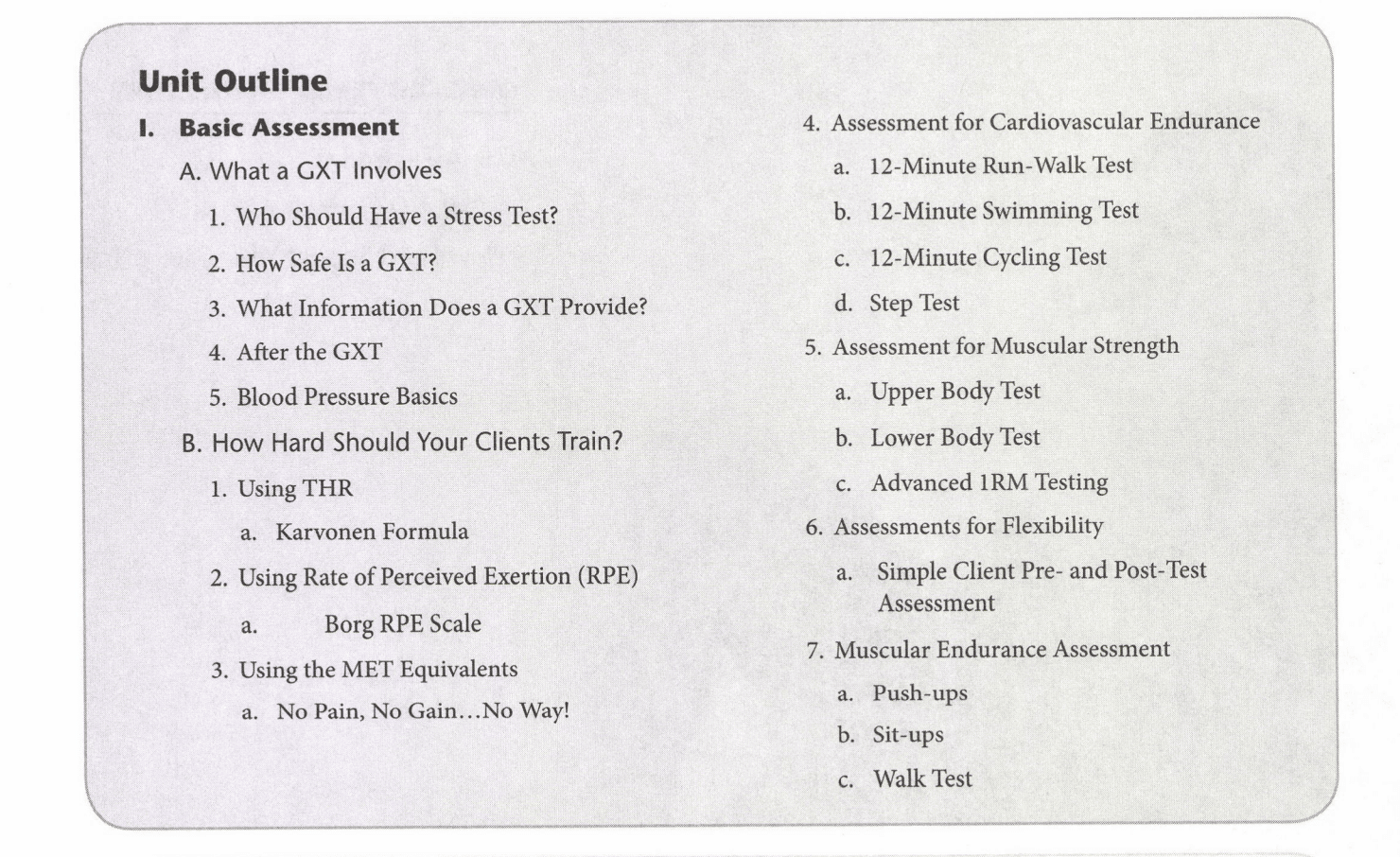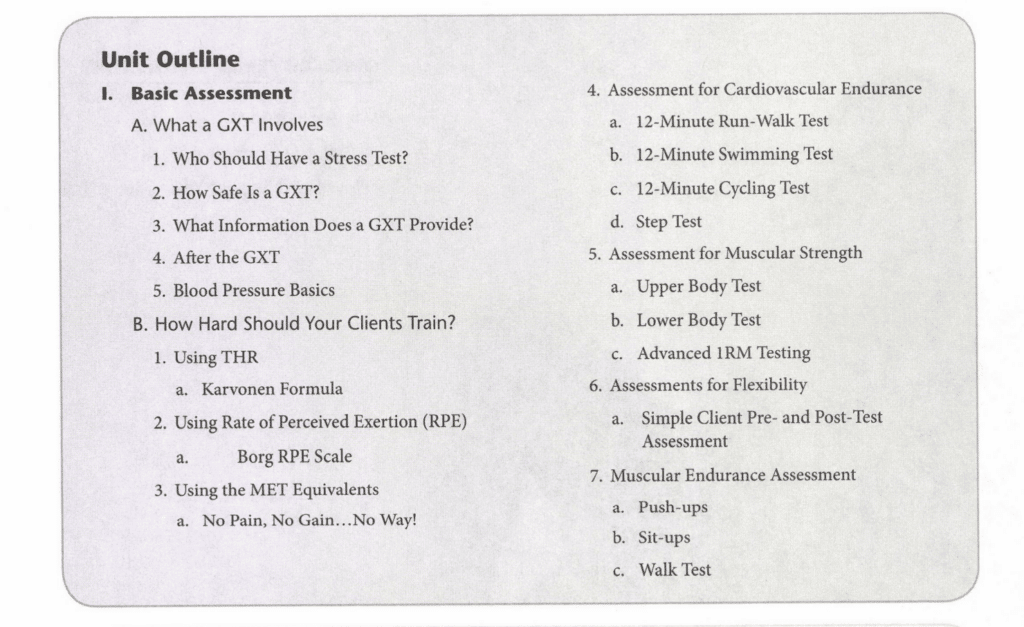 ISSA covers GXT, which stands for Graded Exercise Test.
GXT is a treadmill or cycle ergometer test that delivers heart rate, ECG, and other data, and is used to identify clients' maximal oxygen uptake (VO2 Max).
The GXT test is important for trainers to develop a very accurate and more tailored aerobic fitness routine.
I like this because it weeds out estimations and guessing, and makes it much more effective.
ACSM and ISSA use the same criteria of two or more primary risk factors as the basis for recommending a GXT prior to clients beginning an exercise program.
You'll also learn the following cardiovascular endurance assessments:
12-Minute Run-Walk Test
l2-Minute Swimming Test
12-Minute Cycling Test
Each was very descriptive and easy to understand, with pictures and charts, too.
ISSA covers both the upper and lower body tests, as well as advanced 1RM testing techniques for muscular strength.
ISSA's flexibility tests are easy to follow.
The following muscular endurance assessments are covered:
There are even charts to show the standard number of each exercise completed in one minute based on age and gender.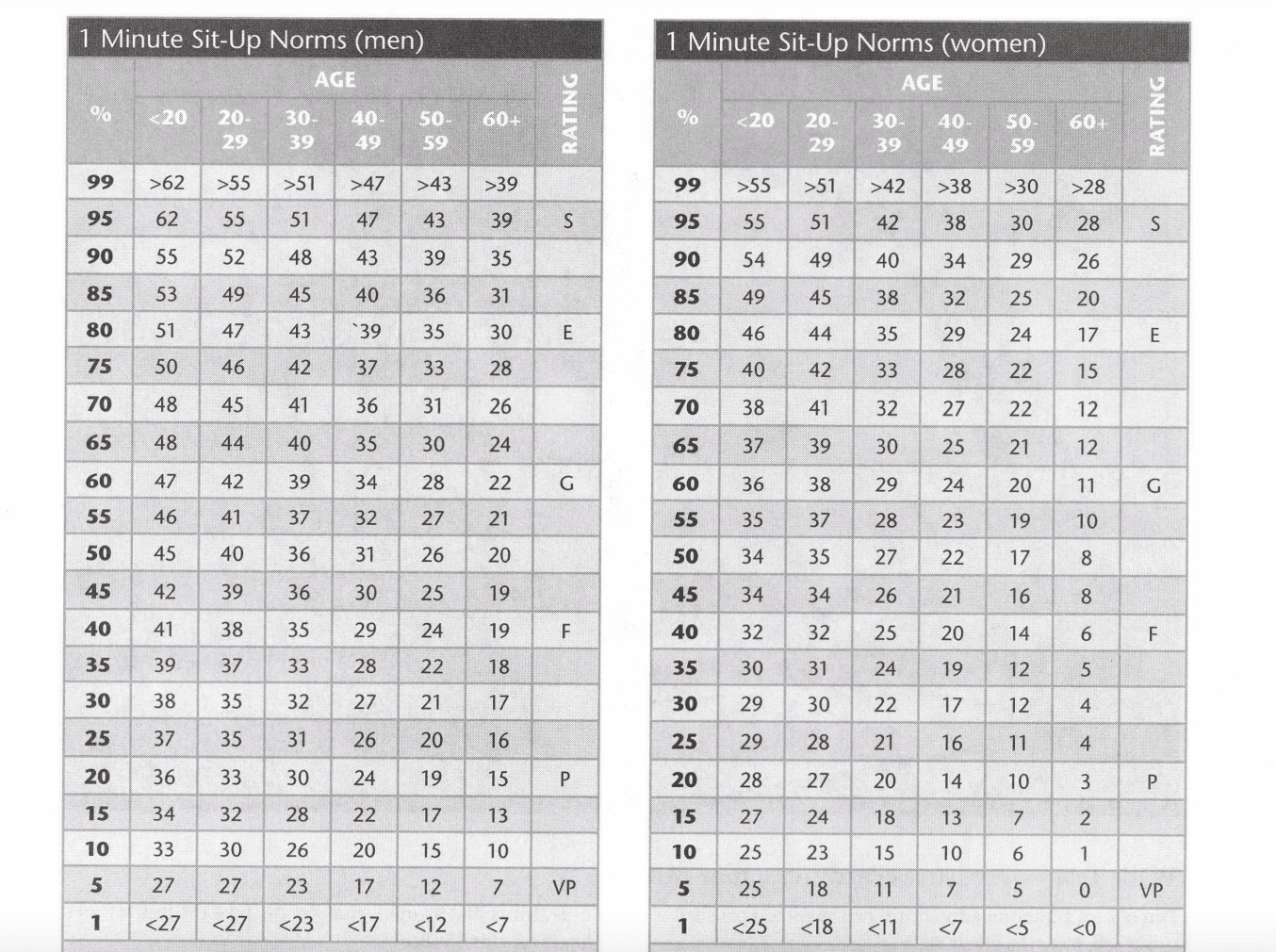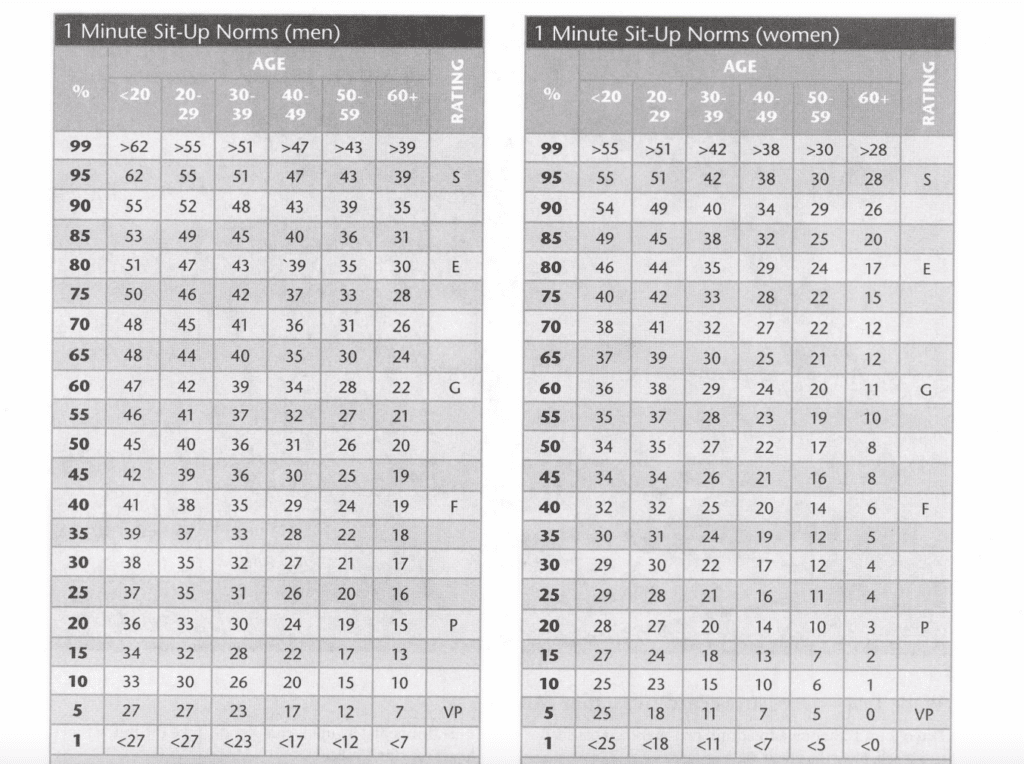 On the other hand, ACSM holds its utmost value in the initial client consultation.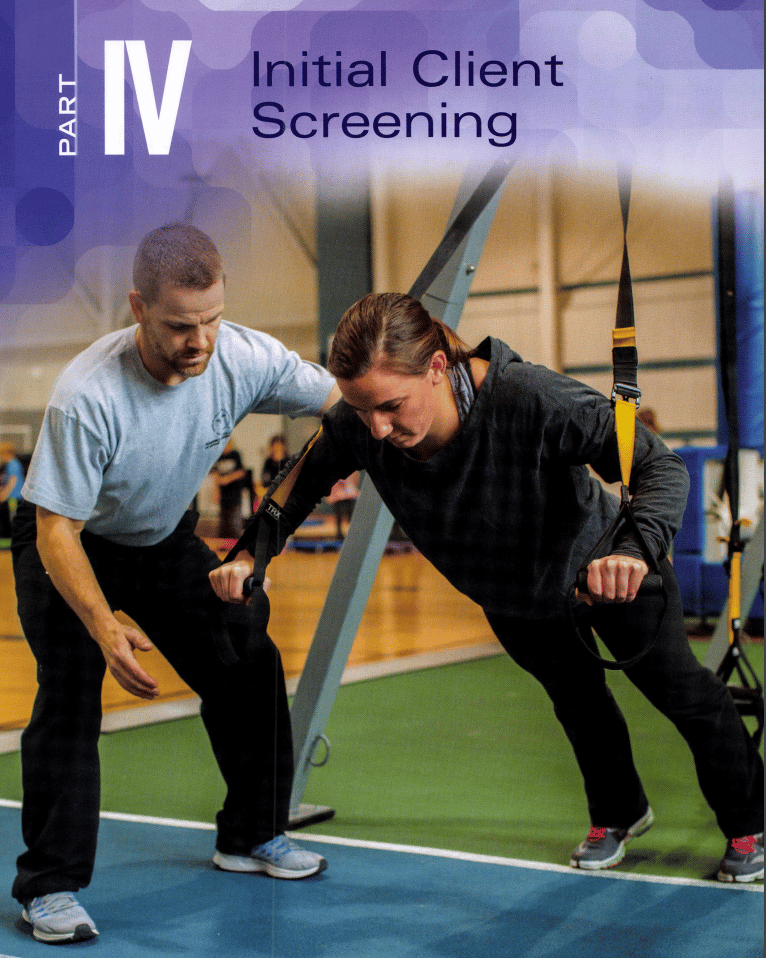 With ACSM's heavy focus on disease prevention, risk reduction, and exercise as a treatment protocol, their CPT curriculum places a heavy emphasis on the initial screening process.
This component of training involves subjective and objective reports from your clients, typically on a PAR-Q form.
PAR-Q stands for Physical Activity Readiness Questionnaire.
It ensures a safe but effective fitness routine based on your client's abilities and needs.
Exclusive PTP Offers



Gold Standard Cert

Most Popular Cert

A Good Option

Best Study Materials

Best online PT course

The Top PT Software

ACSM fitness assessments typically involve your client performing activities to get baseline levels of strength, endurance, flexibility, and similar measurements.
ACSM's movement assessments focus on qualitative aspects of a client's fundamental movement patterns.
This may also reveal underlying muscle imbalances and similar issues which must be addressed through corrective exercise.
But unfortunately, ACSM lacks sufficient corrective exercise content coverage, whereas ISSA does not.
So when comparing ISSA vs ACSM on this topic, ISSA wins.
Program design and resistance exercise technique
Where other certifications, like ACSM, may focus on the scientific understanding of health and fitness principles, ISSA prioritizes practicality.
And comparing ISSA vs ACSM on practicality, I can tell you right now that ISSA wins again!
Their strong focus on programming and practicality makes ISSA stand out from other fitness certifications.
Also, ISSA does a great job exemplifying proper stretching techniques.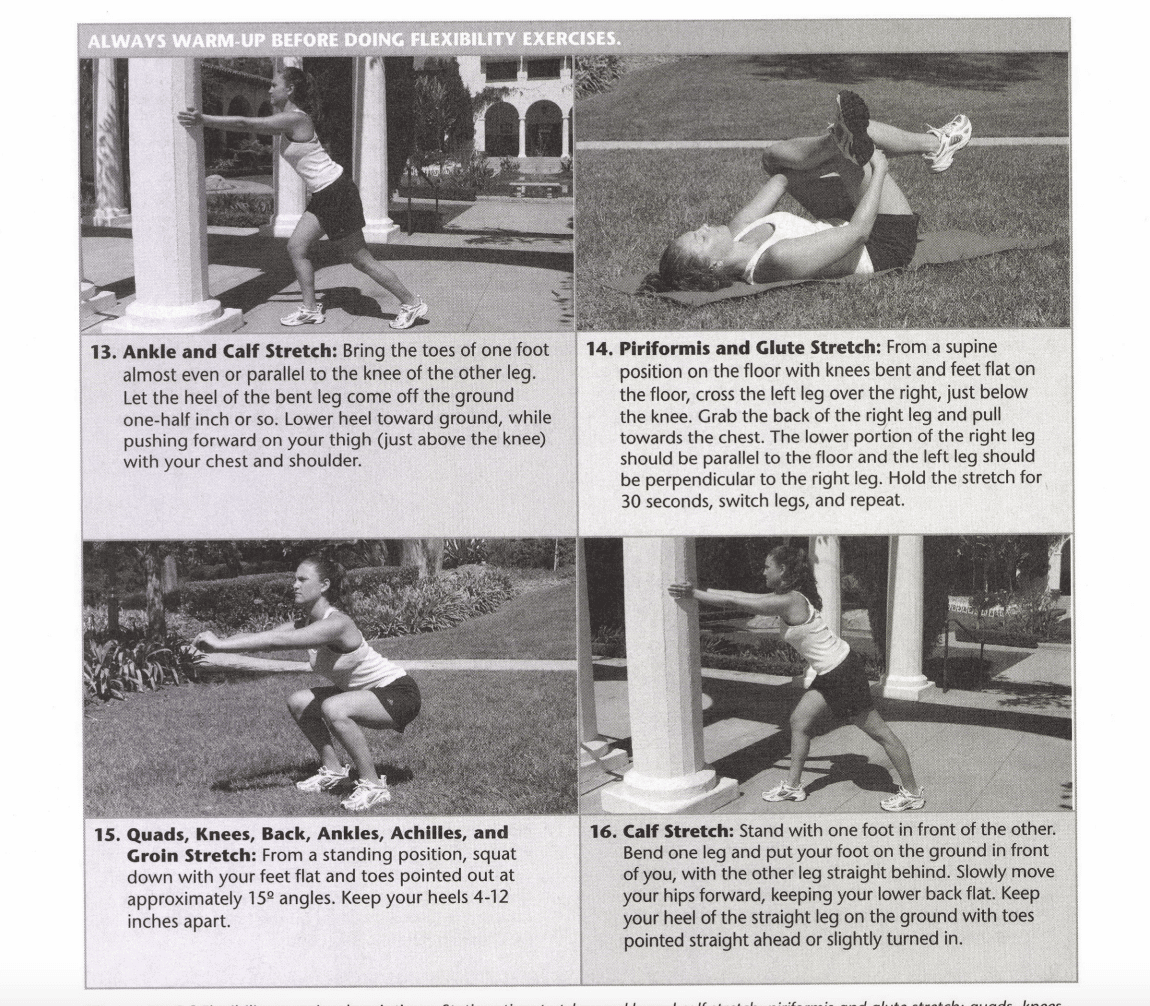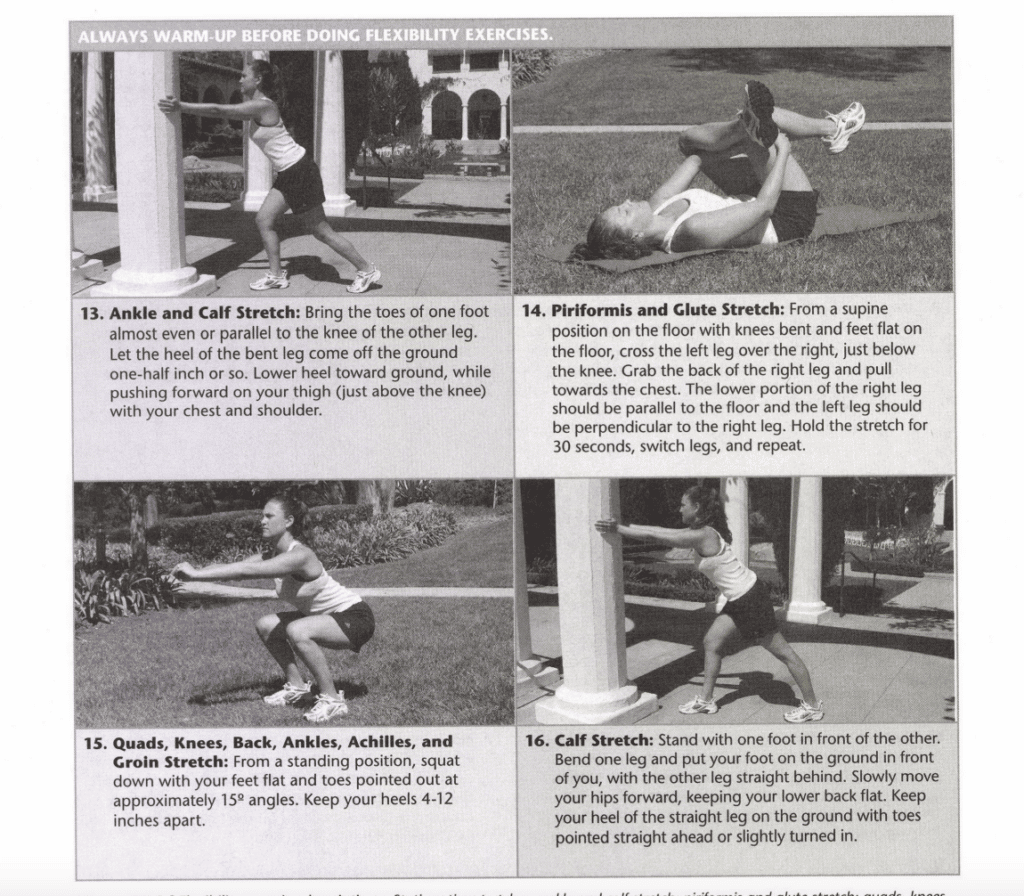 On the contrary, program design and resistance exercise techniques are among major weaknesses in the ACSM-CPT curriculum.
While most fitness organizations, like NASM, have substantial exercise libraries both online and in their books, ACSM barely provides enough exercise coverage to put basic fitness routines together.
ACSM's program design section follows a similar pattern.
It lacks a true framework for daily, weekly, and monthly progressions in terms of overall program progression.
I must say that ACSM covers resistance training guidelines in a decent fashion, but they can certainly confuse newer trainers with its idea of programming.
Although ACSM covers stretching very extensively, they certainly do not prepare you to design programs or coach exercise techniques.
ISSA vs ACSM, who wins for program design and exercise technique?
ISSA by default.
ACSM lacks fluidity, which is absolutely key here.
Aerobic training program design and technique
When it comes to aerobic training program design and technique, ISSA does fairly well.
ISSA covers the benefits of cardiovascular fitness, along with common myths, important terminology, and proper cardio machine techniques.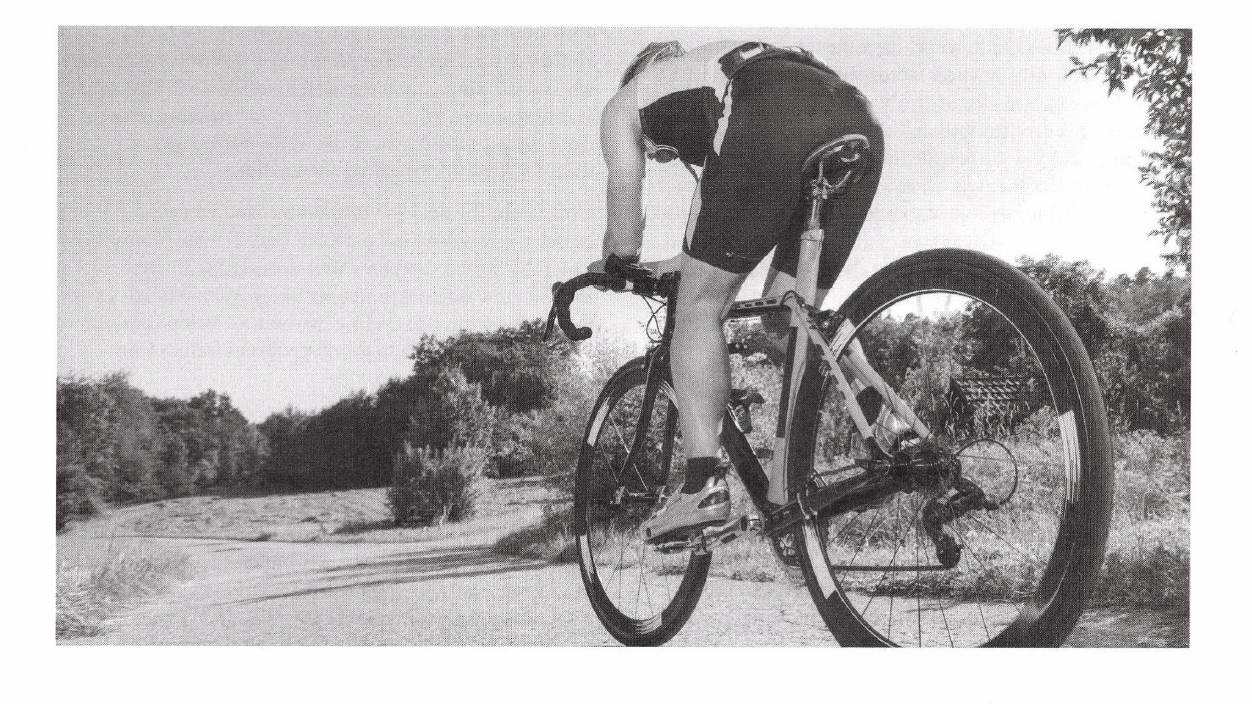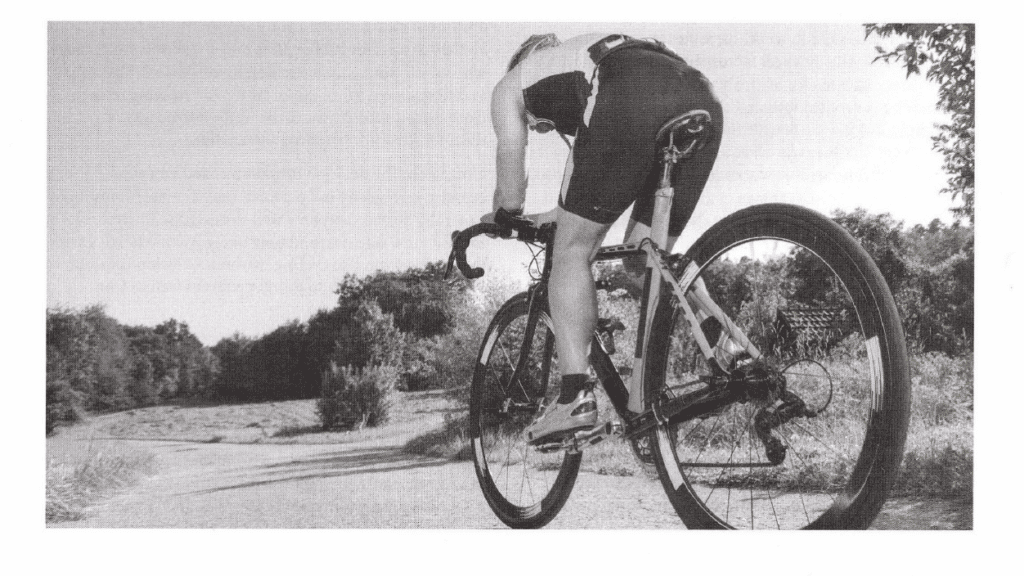 With ACSM's predominant focus on improving public health outcomes, its aerobic programming section is the juiciest yet!
In fact, the ACSM aerobic exercise guidelines are the basis for many other fitness certification aerobic training protocols.
You learn effective ways to customize your clients' aerobic programming as needed.
But one downside is ACSM's lack of technique discussion for running or other aerobic training modes.
For instance, there is no mention of various kinetic checkpoints during running phases.
This is definitely important, given that there are various risks associated with improper running techniques.
For ISSA vs ACSM on aerobic training, it's a tie.
Both provide outstanding coverage.
Helping Special Populations with Fitness
Like most fitness textbooks, ISSA has its own section on training clients in the following special categories:
Youth
Seniors
Pregnant women
Lifestyle-induced and genetic diseases
The ISSA-CPT curriculum covers special populations very descriptively and provides examples of what a typical fitness routine would be based on the client's condition.
ACSM provides more solid guidelines for training special populations, which are very helpful for keeping these clients safe as they work to improve their health.
Through ACSM provides exceptional coverage on special populations, further education will be needed if your career goals involve working with special populations.
Although ISSA vs ACSM on special populations is also a tie, ACSM provides much broader details.
Thinking Long-Term: Business Skills for Personal Trainers
Of course, business and entrepreneurial strategies are very important for personal trainers to know.
Unfortunately, this topic often goes unaddressed or overlooked by other fitness certification organizations.
ISSA's business guide, Fiscal Fitness, is the absolute best.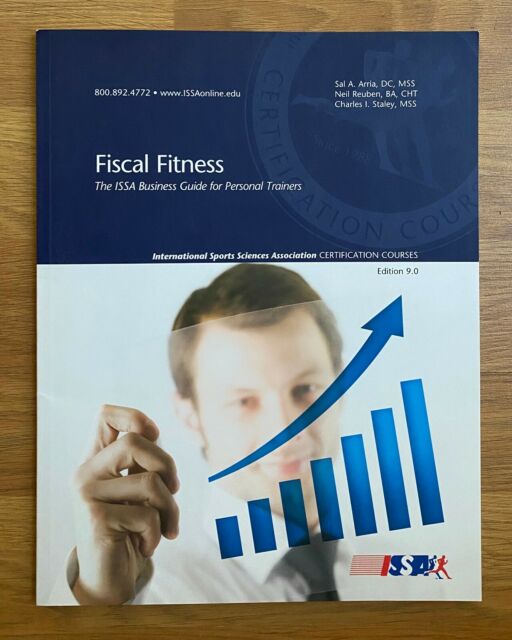 Unfortunately, not all fitness certifications emphasize the business aspects, let alone provide business guides.
So this is definitely something I'm proud ISSA does for its trainers.
While it isn't quite as comprehensive as taking a business course, it's a major step up from what you'd normally expect from a fitness training certification.
One drawback is that the marketing strategies are somewhat dated and exclude online fitness and social media protocols.
Regardless, Fiscal Fitness is still a great foundational tool for business basics and should be utilized.
What about ACSM?
Shockingly, ACSM exceeds expectations at covering personal training business skills.
ACSM includes sample compensation models for personal trainers right off the bat!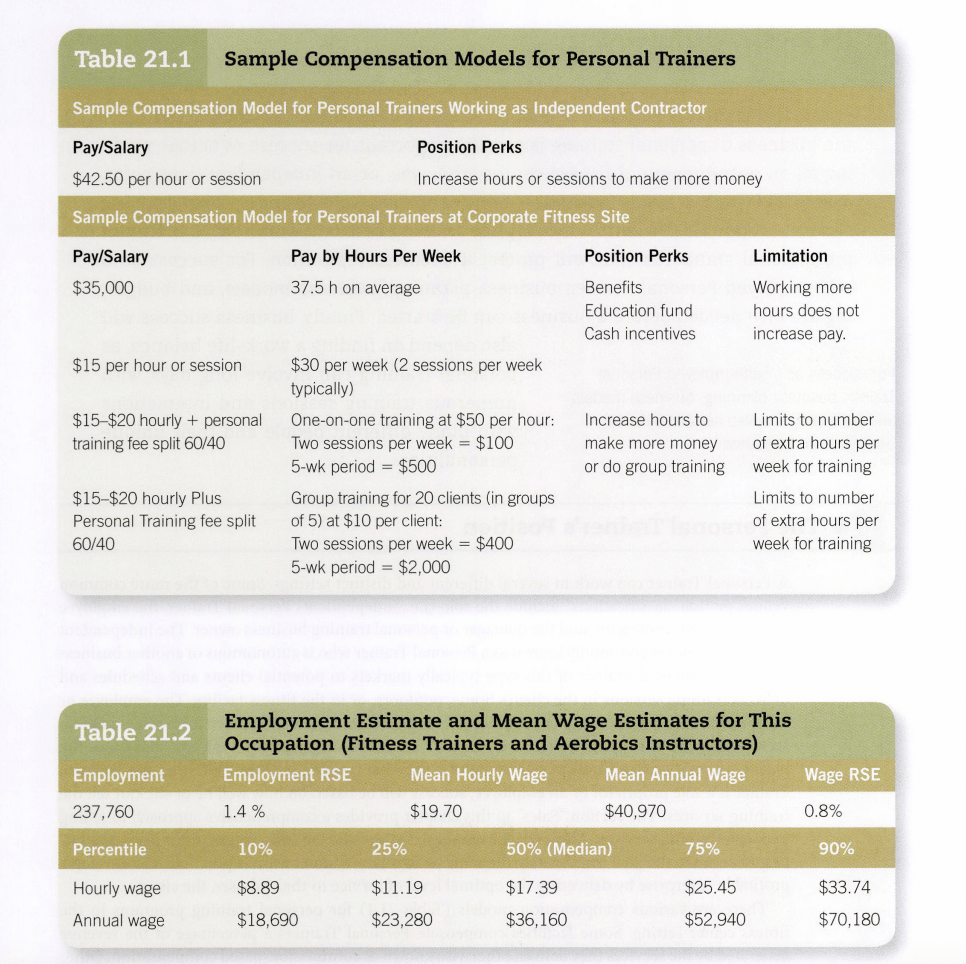 This is a great way for especially new trainers to get a feel for how exactly they want to go about their fitness careers.
Overall, the ACSM business skills section touches upon the following:
Types of employment as a personal trainer
Personal trainer job hunting
Developing risk management programs
Basic marketing and analysis for gyms
Sales for personal trainers
While most trainers strive to help people live healthier, happier lives, having business sense is essential.
Especially, if you plan to make a decent living as a trainer.
Comparing ISSA vs ACSM on business coverage, both do fairly well providing enough information to help you create a successful fitness career.
Summary
Overall, both ISSA and ACSM cover each section fairly.
In some cases, ISSA covers more in-depth than ACSM, and in others, the reverse holds true.
When it comes to choosing between ISSA vs ACSM based on its content coverage, it's ultimately your call.
ISSA vs ACSM Certification Requirements
Both ISSA and ACSM, as well as most other fitness professional certifying agencies, have the following requirements:
At least 18 years of age
High school diploma, or the equivalent (GED)
Current and valid CPR/AED certification
Sitting for the exam does require a government-issued photo ID, so please remember to bring it with you on your exam day.
Study Materials: Quality and Price
Now I'll review ISSA vs ACSM on study packages and prices.
Most online personal trainer certifications provide you with an ebook and the option to purchase a hard copy.
Some people, such as myself, prefer a physical textbook.
It's easier to leave bookmarks and sticky notes, and just have the satisfaction of a physical object to supplement your studies.
ISSA provides a free physical book, Fitness: The Complete Guide, with your purchase of its certified personal trainer certification.
However, if you choose to purchase the exam only, then the ISSA personal trainer textbook costs you $40.
The ISSA-CPT book has a conversational tone that makes it accessible while still expanding on technical aspects and terminology.
This makes reading and comprehending a whole lot easier, and less boring!
Okay, ISSA-nough of that.
Now, let's review ACSM-CPT study materials!
There are multiple textbooks that you can purchase to get ready for the ACSM Certified Personal Trainer exam.
Two of the textbooks are primary textbooks.
The smaller review booklet that lets you take practice exams only costs $40.
The main ACSM-CPT book will give you the basic principles and techniques for personal training, and costs roughly $70.
Additionally, there's a complementary textbook designed to take you through exercise screening/testing and properly designing workout routines.
Though not required for certification, you may purchase ACSM-CPT workshops that provide you with one-on-one training with a certified ACSM instructor.
For these workshops, you could either purchase the $129 one-day or a $375 three-day workshop.
If you do not learn very well from textbooks, I would recommend signing up for one of these workshops because you can learn hands-on.
Looking at ISSA vs ACSM on study materials and pricing, it's yet another tie, as both certifications provide decent options for the prices you pay.
Which exam is harder ISSA or ACSM?
The ISSA certification test is open book, and the most common price for an ISSA personal trainer certification is $699.
This comes with their textbook, entrance to the ISSA certification test, and extra online study materials and practice tests to go with your online courses.
Prices are subject to change, so always check the website for updates!
On a final note, you do have the option to take the ISSA Certified Personal Trainer NCCPT Exam Only, which costs $599.
This is not something I'd recommend unless you have a strong background and/or experience, and are prepared to write your exam.
According to statistics, the ISSA personal trainer certification is the easiest to obtain, with a pass rate of 90% for first attempts.
Some may argue that this is largely due to the loose restrictions placed on how you take the test.
Firstly, it's a non-proctored test, so candidates are not monitored by anyone or anything.
Secondly, because it's an entirely open book exam, you can refer to all your study materials and notes as you test.
Exclusive PTP Offers



Gold Standard Cert

Most Popular Cert

A Good Option

Best Study Materials

Best online PT course

The Top PT Software

Thirdly, your ISSA-CPT certification exam is self-paced, which means there isn't a time constraint and you can test anywhere at any time.
Although it is easier to pass than, say, ACSM or NASM, there are sections of this exam that are relatively difficult.
The passing score is at least a 75% in each area and overall.
And while most other CPT exams are exclusively multiple-choice, the ISSA exam also includes case studies.
Those who have taken this exam report the case studies as the hardest sections.
You will receive two random fictional clients with different challenges and goals.
You're then required to come up with an appropriate 12-week individualized program for both clients.
You need to know how to transition different clients through a routine in order to pass.
I definitely recommend extensive studies of both the special populations and program design sections.
Thankfully, ISSA has a very lenient approach to retakes.
Immediately following the failure, you are permitted to retake the exam for free!
Of course, it's a one-time deal, so if you fail your free retake, you then must pay a fee of $50 to be allowed another shot at it.
This fee is still pretty decent compared to other fitness certification exam retake fees, which can go as high as $200!
This makes things super convenient, although some might suggest that it makes them a little too convenient.
Having a retake fee and stringent policy is a means of quality control.
Ready to learn about ACSM exams?
For most who were adequately prepared, the ACSM personal training certification exam was relatively easy.
Statistics indicate that the ACSM-CPT exam pass rate sits at 69% as of 2020.
Minimum passing scores are determined beforehand and applied to all candidate's results.
ACSM exams are scored on a 200-800 score scale, in which all candidates are required to meet the passing score of 550 in order to pass.
Here's a comprehensive ACSM-CPT exam breakdown: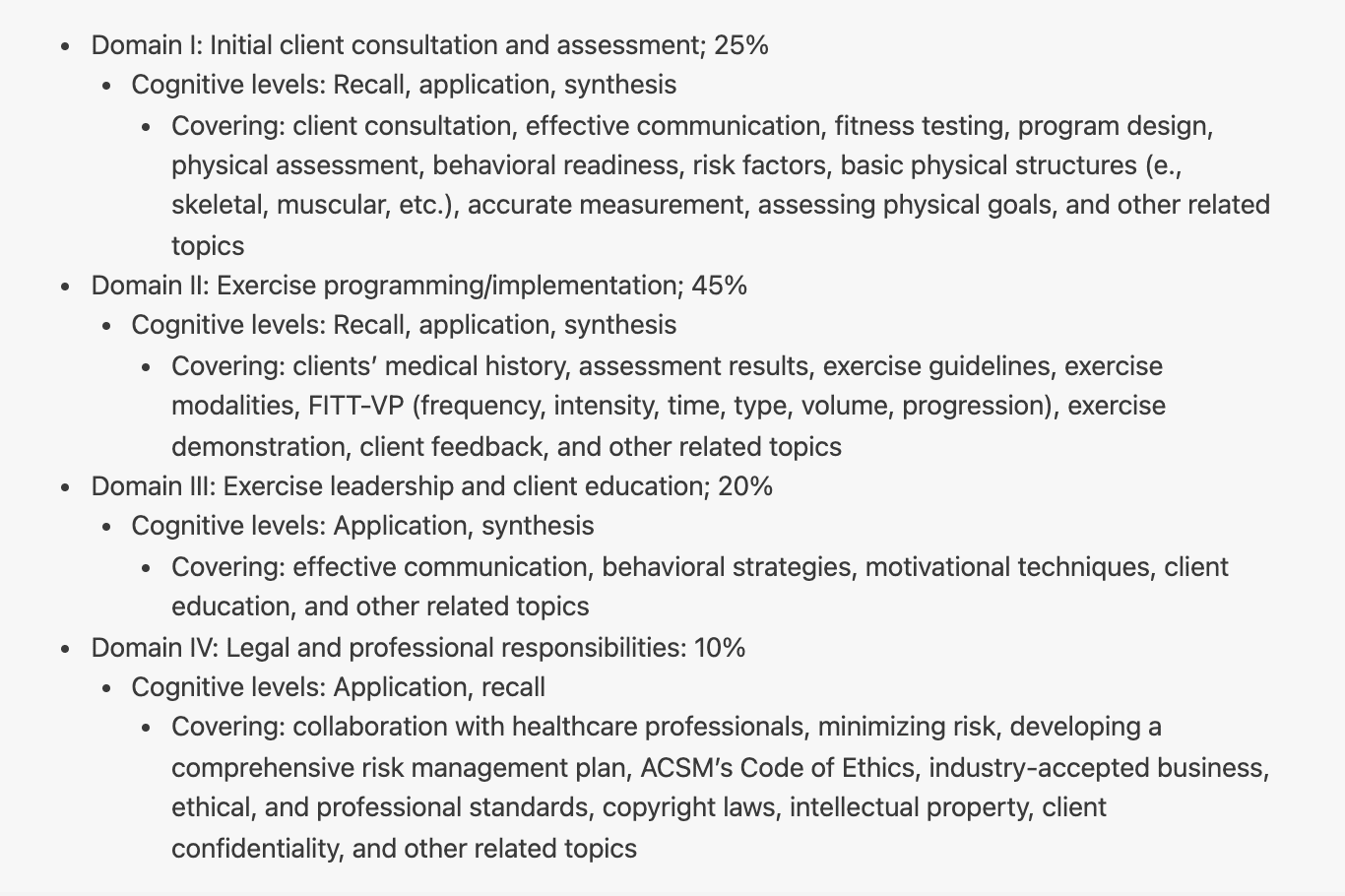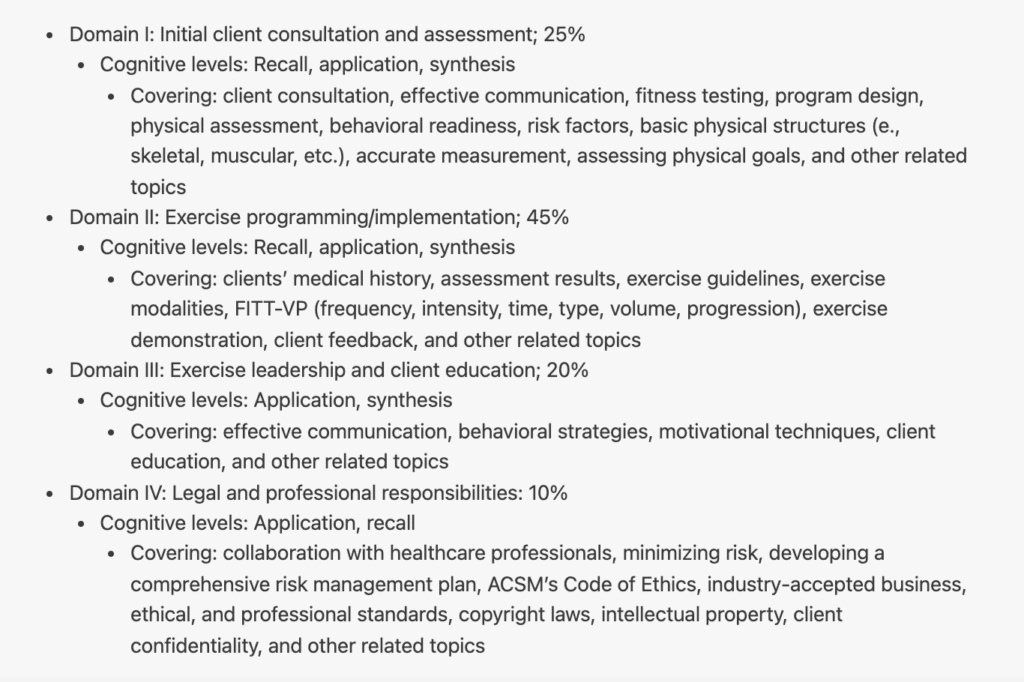 "Un-scored" questions that are still being tested for use in future exams are inserted randomly throughout this exam.
They will not be included in the final exam results.
The ACSM personal trainer certification cost is relatively cheap compared to other certifications, like NASM.
Also, the ACSM test cost depends on membership status.
While members shell out approximately $219, nonmembers must pay $279.
The total price for purchasing all of the textbooks as well as the examination will be around $440 for nonmembers.
Overall, for ISSA vs ACSM on exam difficulty, the ACSM-CPT is harder, but this isn't to say that the ISSA-CPT is any easier.
But for pricing, the ACSM certification cost is definitely less expensive than ISSA's.
ISSA vs ACSM Continuing Education
ISSA requires that you must obtain 20 hours of continuing education credits (CECs) for a period of two years, and then submit your documents for recertification.
If you obtain all your CECs from ISSA, your recertification will be free.
Getting CECs from other organizations besides the ISSA continuing education courses costs $99.
ACSM requires personal trainers to renew their certification every three years.
This is longer compared to ISSA, NASM, NSCA, and ACE, which require renewal every two years.
They have different CEC requirements for different certifications.
For the ACSM-CPT, you are required to obtain 45 CECs within three years and pay the recertification fee of $45.
You can also do another certification course to obtain your CECs.
And, you also can get these credits with other specialization programs in nutritional courses, Health Coaching, CSCS, Group Fitness Instructor Certification, and several others.
Comparing ISSA vs ACSM on price for CECs, ACSM's recertification fee is actually lower.
However, ISSA vs ACSM on quality remains a tie.
Review Methodology
For my ISSA vs ACSM review, I critically looked at the key areas covered in each fitness certification.
I focused on the overall skillset needs for personal trainers and how each CPT stacks up in each skill.
I used my knowledge of the fitness industry, personal training, and individual certifications to analyze each certification for strengths and weaknesses.
ISSA vs ACSM Frequently Asked Questions (FAQs)
Conclusion
So which is better, ISSA vs ACSM?
I recommend ISSA for entry-level trainers trying to build a good base of knowledge to work with the general population.
But if you're still caught between ISSA vs ACSM, take the quiz to find out which you should choose.
And please know that these basic certifications are not the end of the road!
There are multiple advanced certifications for you to increase your knowledge of personal training and expand your horizons.
Employers always like seeing individuals with multiple certifications.
Because then, they can throw any client at you, and you'll be able to effortlessly design a kick-ass routine for them!
Overall, both certifications are good in my eyes, but they are not my favorite certifications that are on the market right now.
I hope that I was able to help you choose the correct certification for you in my ISSA vs ACSM article.
Thank you for joining me, and happy training!
Discover All PTP Fitness & Wellness Career Articles
Tick a box from each section to narrow the results.
×
I want to know more about: