This is a very unique article that I have written to carefully review the two most common titles in the fitness world today.
You'll learn the following:
In the end, you'll get to know if there is a difference between the two job titles.
Let's set sail, shall we?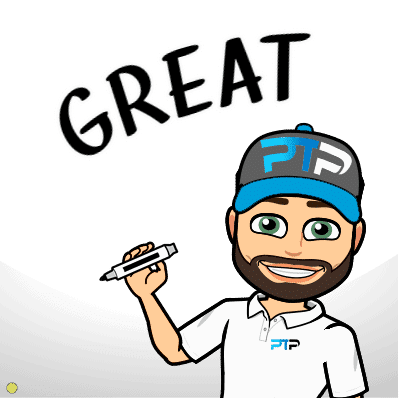 Lately, I have been helping friends, and acquaintances get started in the personal training industry.
In as much as fitness coach/ instructor and personal trainer are the same we shall be looking at their differences if there is any.
Certified personal trainers/ fitness coach is saddled with the responsibility of offering exercise science in a training session with a specific fitness goal.
A common question is what is the difference between fitness coaches and personal trainers.
Keep reading to find out more about fitness instructor vs personal trainer or personal trainer vs group fitness instructor.
The menu at the top of this page will answer any question related to personal training that you have.
If you have any questions, don't hesitate to leave me a comment here (I'll respond within 24 hours).
Also, visit the home page for the most recent and popular articles.
Exclusive PTP CPT Offers



Gold Standard Cert

Most Popular Cert

Best Study Materials

A Good Option

A Good Option

Best CPT for you?

If you're looking to become a trainer, or how to be a fitness coach take the quiz to find out which fitness certification is the best for your training style as there are a lot of online coaching program that talk much on group fitness, fitness nutrition, behaviour change and others.
One of the most common questions that I have been asked recently is " what is the difference between a fitness coach and personal trainer?".
Another very common question is "how much do personal trainers earn?", this question is asked in almost every industry and well-known career.
Well, the answer to this question is in detail in another article, you can find that out for yourself if you are new to the field of personal training.
It is not uncommon for new names to pop up for individuals in the fitness industry.
A lot of the time, these names mean the same thing while other times the profession is slightly different.
In this article, I will be talking about the differences between a fitness coach vs personal trainer.
I have heard some of my fellow personal trainers I work with call themselves fitness instructors or fitness coaches.
There is a wave of new people that are saying that fitness coaches are different from personal trainers.
I am here to prove them wrong and show you why this is just a new name made for personal trainers.
The personal trainer certification exam is a requirement for the two nomenclature, as this also qualifies the fitness coach, corrective exercise specialist, or celebrity personal trainer.
It is okay if you call people fitness coaches or if you call yourself a fitness coach but I want to get across that these individuals are merely personal trainers with a new nickname.
Let's jump right into my fitness coach vs personal trainer article!
So, what is a fitness coach?
Some individuals that I have been talking with claims that these new "fitness coaches" primarily get paid for inspiring their clients and changing lifestyle habits.
As a certified health coach providing the services of a health and fitness training as well as a certified personal trainer (with multiple certifications), I can tell you that I do both of these things on a daily basis with every single one of my clients.
Personal training is not just about putting your clients through a tough workout in the training sessions.
It is about making friends with your clients, inspiring them in all aspects of life and helping them make healthier choices on a day-to-day basis.
This is a good quality of a fitness instructor.
For some reason, some of the information that I was running into online was claiming that these new "fitness coaches" were somehow better than personal trainers.
I don't understand this because myself, as well as every personal trainer that I have worked with, does a fantastic job at helping their clients reach their goals, look better and feel better with a behaviour change.
What they claim fitness coaches do is exactly what personal trainers do.
They copied and pasted the definition of a personal trainer.
"Personal Training" Certifications are the Only Certifications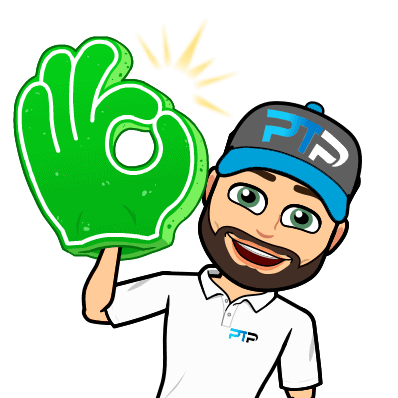 By now you should have an idea of what certifications are legit.
But if you're still in doubt, this next section will clear all your doubts about personal trainer certifications.
As I started to get more frustrated about this article that I was reading, I dug deeper into "fitness coach" certifications to find out that I could not find a single one.
I could not find one certification that is labelled as a fitness coach certification.
When I googled fitness coach certification, all that I came across were the various personal training certification options that I talk about on PTPioneer such as ACSM, NASM, and ACE.
All of these certifying agencies are highly reputable and recognized within the personal training industry.
If the fitness industry wants to create something called a fitness coach, by all means, go for it make sure you correctly identify the differences between the two, as well as build an active and original curriculum around it and make sure the NCCA accredits it.
This article is getting out of hand I should stop haha.
Conclusion on Fitness Coach VS Personal Trainer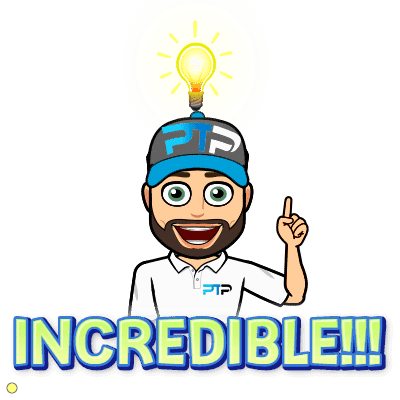 Incredible right? I thought as much when I first started with this research. Knowledge is indeed power.
Now you know who is certified and who is not.
From the research that I've done, I have not been able to find anything with a "fitness coach definition."
I have no problems with having this as an alternate name for personal trainers.
I have even heard some of my fellow personal trainers called themselves fitness coaches from time to time.
Make sure to not fall into any scams that claim you will get a job as a personal trainer by getting a "fitness coach certification".
I could not find any such certification.
If you want to get into the fitness industry and start helping clients reach their goals I highly suggest getting one of my favorite personal training certifications that I talk about.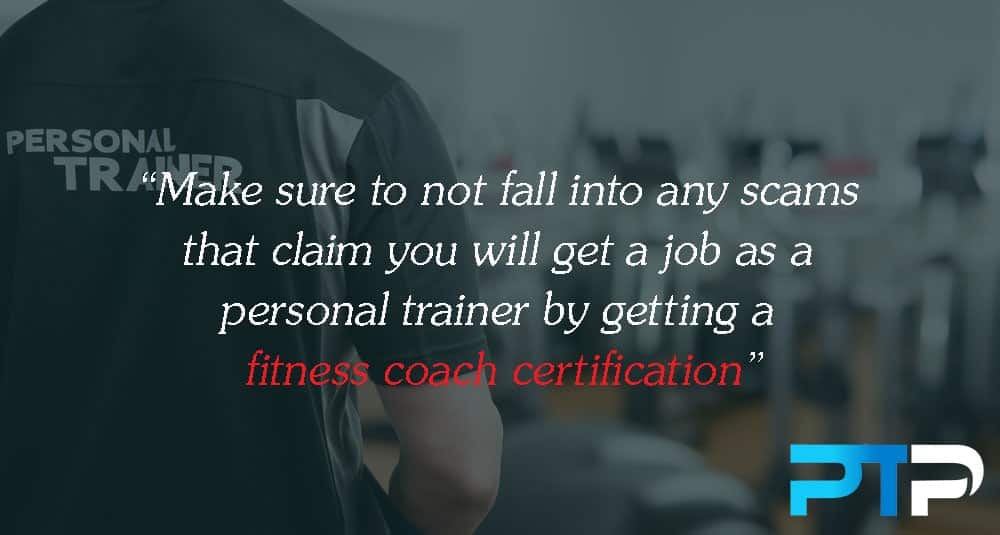 Sorry, this was a post where I had to rant about something that was frustrating.
Let me know what you guys think if you have had a similar experience with people questioning the difference between personal trainers and fitness coaches?
An interesting read: How much does a personal trainer make?
Well, that is the end of my fitness trainer vs personal trainer article!
Happy personal training (or shall I say fitness coaching! Haha).