Have you been wondering why earning continuing education credits is crucial for all personal trainers?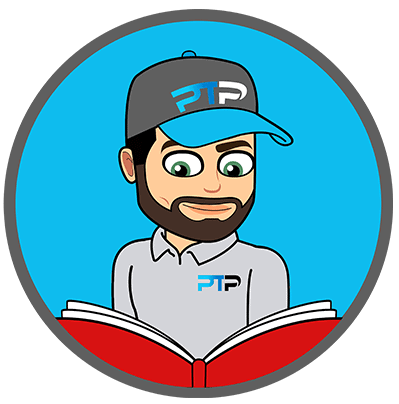 In this chapter, you'll understand the importance, the best sources, and much more.
Shall we begin?
At points in this course, I have spoken about the very important role that continuing education and improving oneself must play in the life of a personal trainer.
It's something that I simply cannot stress enough.
The world of fitness is dynamic and the personal trainer that studies one single certification and hopes to get by with it for their whole career is doing themselves a serious disservice.
Someone like that is just going to be left behind by the pack.
To continue to develop as a personal trainer, and even eventually to find your niche or your specialization, you should be continually looking to improve yourself.
When I talk about improving yourself, I mean beyond the obvious continuing education credits that you have to earn to continue to be certified.
No, what I am talking about here is studying further, especially towards a specialization.
And that's not something that's going to come straight away for new personal trainers.
In fact, it may take several years before you find an area in which you would like to specialize.
But it can be difficult and it's certainly not something you just want to jump into.
So let's take a look at continuing to improve yourself as a personal trainer and then getting to the point where you are ready to specialize once you have found that niche that appeals to you and where you see your future.
But first, I do want to talk a little about the importance of CECs in your overall development.
Why earning continuing education credits is crucial for all personal trainers
There's no denying it, CECs play a massive role in the life of a personal trainer.
That's because without them, you lose your certification.
And while some personal trainers see them as a necessary evil and just do what they need to earn the correct amount of CECs over the required period, that shouldn't be your approach.
CECs have an important role to play for any personal trainer that's wanting to improve.
That's not only to their benefit but ultimately, the client as well.
So let's talk about some of the benefits that CECs present in your development as a personal trainer.
CECs ensure continual improvement in your abilities
For a start, by really getting into CECs and not just picking the easiest options to earn the necessary points to hold onto your certification, you can improve yourself so much as a personal trainer.
For example, you are going to come across clients that have different medical problems in your time as a trainer.
Things like asthma, diabetes, high blood pressure, heart problems and other afflictions are something that personal trainers have to deal with in their clients.
Other than going to read up more on these conditions, a great source of information are workshops, seminars and other meetings that cover them and where you earn CEC points at the same time.
Here you can learn about specific conditions and how to aid clients with them.
For example, using corrective exercises to improve both their physical and mental health, or perhaps increase their movement range or even help with pain management, depending on what condition they suffer from.
CECs increase your marketability
By carefully planning which CECs you opt to take, you can increase the type of clients you appeal to.
And that makes you far more marketable, which is a good thing, right?
For example, if you are interested in specifically helping a certain type of client and perhaps want to specialize in that at some point further down the line, choose CECs that support this.
So you could be interested in helping people lose weight.
Aim for CECs that cover weight loss topics or nutrition as a way to broaden your knowledge in that area.
Nutrition also covers a range of other aspects such as food allergies, foods that trigger health issues, for example, migraine headaches and more.
But always remember, you cannot give any dietary advice, you are not a fully qualified nutritionist.
That said, a personal trainer with these added skills can perform a support function.
You might consider improving your nutritional knowledge overall as a way to further help your clients by getting a nutrition certification.
Marketability is critical from a personal trainer perspective and it's something that I cover fully in my marketing, sales and business guide.
CECs keep you up to date on the latest trends in the fitness world
I've said it before – the fitness world is constantly changing.
Just take the recent massive impact something like CrossFit has had across the globe.
That's why it's so important to stay up with the latest trends, especially with aspects that can be of benefit to your clients as well as those that they should steer clear of.
That's because some have less benefit than what you can provide.
Luckily, many CEC workshops and seminars will cover the latest in fitness trends.
These can provide you with invaluable information when it comes to dealing with clients who want to know the in's and out's of these fitness trends.
But other than that, you can find which aspects of these trends could be something that you can incorporate into your armory when it comes to devising exercise programs for your clients.
CECs can open up partnership opportunities
For a personal trainer, one of the best ways to receive referrals for your business is not only from current clients but by forming a partnership with certain healthcare professionals.
This includes doctors, physiotherapists and chiropractors.
While approaching these healthcare professionals might seem a little daunting, you could first opt to take a CEC workshop that shows you not only how to approach it but what to expect in the line of questions and other information they could want from you.
Or even what kind of questions you would expect to be asked when establishing such a relationship.
But there's other potential revenue streams and ways to market yourself as well which are often covered in various workshops where you gain CECs as well.
These cover ways to market yourself, for example at corporate wellness days, generating health and fitness pieces for local newspapers or magazines and more.
This is something that I cover in my marketing, sales and business course.
Without a doubt, these relationships and marketing ideas can make your personal trainer business grow at a huge rate and it's something worth exploring as you get more experience in the industry.
CECs can help you to keep things fresh for your clients
Doing the same kinds of exercises over and over can result in client boredom.
And we have covered many ways that you can change things up for your clients.
Attending CEC workshops that cover new gadgets, technology and other ways to change up client routines could just be the answer you are looking for. If it's not using introducing wearables to track fitness, perhaps you could learn how to use the equipment you regularly use but in a different way.
Yes, workshops that focus specifically on the tools of the trade when it comes to personal training do exist and they are well worth your time, especially when you want to broaden your knowledge and learn a few new tricks.
That's because keeping things fresh is something you do want to aim for.
It just keeps everyone on their toes and doesn't let boredom set in.
CECs can help you learn more about a specialization you are interested in
As you work with a variety of clients, before long, you will quickly learn what appeals to you in the world of exercise above everything else.
For example, you may love helping clients with strength and conditioning.
Or you get the most enjoyment out of helping overweight clients lose the pounds and take back control of their lives.
Perhaps you like working with retired clients over the age of 60.
Whenever your passion lies, by all accounts, that will be the area for you to focus on when it comes to specialization.
Exclusive PTP CPT Offers



Gold Standard Cert

Most Popular Cert

Best Study Materials

A Good Option

A Good Option

Best CPT for you?

It just makes sense, right?
We all want to do something that we love and feel we can help people.
But even though you may think your future in fitness lies in a certain direction, there's no harm in finding out a little bit more about your potential area of specialization.
That's where CEC workshops and seminars can be a real bonus.
Here you can explore your potential specialization in greater detail by attending a workshop that covers exactly what it entails.
And that means you gain the necessary insight into these specializations.
Obligation or evolution: What will it be?
I've covered a range of reasons why I think that CECs are extremely significant in the life of a personal trainer.
Now it's up to you to ask yourself – do you see them as an:
If you see them as an obligation, you will end up picking them on the point value alone.
But if you see them as an evolution, CEC workshops and the points associated with them are one of the ways that you can grow as a personal trainer.
That growth affects not only you but in the end your business as well.
But ultimately, it's your clients that will benefit most from your willingness to continue to improve yourself.
So just from these few points above, it's easy to see why CECs are something not to be taken lightly.
Used properly, they are one of the best ways to learn more about many aspects within the fitness industry while improving yourself at the same time.
More importantly perhaps, CECs allow you to dip your toes in the water of specialization and find your niche without committing.
That means you can truly find out what it is that you want to focus on in the fitness world and be ready for it when the time comes to decide as to what further studies you should be focusing on.
Why studying further is beneficial to personal trainers
In truth, there are more than three reasons but I think these are the most critical for you to consider if you are still sitting on the fence when it comes to studying further.
It helps to point you out as an authority
Ok, so let's say that you enjoy working with seniors and see a career path for yourself in that fitness field.
You take the time to do the necessary certification, pass the exams with flying colors and get your accreditation.
That's opened a whole new door for you.
Yes, you still are a personal trainer and can take on regular clients but now, you also have a specialization in senior fitness.
Should older clients be looking for a personal trainer to help them perhaps overcome an injury, or just with their general health and fitness, who are they going to pick when faced with a regular trainer, or someone who specializes in senior fitness?
Yes, that's right, they are going to pick you, without a doubt.
Even clients who might be on the fence as to whether they need a personal trainer are often swayed and able to justify their decision thanks to the fact that they choose a specific trainer that's an expert for their needs.
And you can apply this scenario to all the specializations that you can think of.
As a personal trainer, you should be on the lookout for new opportunities.
That's not always that easy with a regular certification but once you choose a niche, doors do begin to open for you.
These opportunities can come in many forms.
For example, as a weight loss specialist, you could provide articles on the subject to your local newspaper or other publications.
I also talked earlier in the chapter about forming partnerships with healthcare professionals.
That's certainly something that studying further can help you towards.
Several certifications are held in high regard in the industry and once you have them, new opportunities are sure to come your way.
Increasing your knowledge through self-education
I want to change course a little here and speak about something that we as personal trainers often don't do enough of.
And that's educating ourselves.
It's a critical part of continuing education that costs you nothing.
Ultimately, as a personal trainer, you are aiming to find your niche, the area in which you see yourself working for the rest of your life.
Only you can truly know what that is.
Once you do and you feel you are ready for that, you find a reputable certification that covers that niche and you work towards getting accredited in that specialization.
That's awesome!
But there's still more you can do to better yourself.
And that's by continual self-education. So what's the best way to go about this? Well, read, read and read some more.
There are many valuable resources available to you as a personal trainer, on the web, in fitness magazines and other fitness literature.
Just be careful, the web is filled with lots of rubbish information too.
If you are going to make use of it, use reputable sites.
I've included a chapter resource of personal trainer sites that I consider to be among the best on the internet.
You can find plenty of information on these sites that will help you along in your journey as a personal trainer.
The chapter resource is called Reputable Online Portals for Personal Trainers.
Keep learning… every single day
For new personal trainers, their main focus is on getting experience to help themselves grow in their profession.
Yes, of course experience is important, but don't let your learning stop when you pass your certification exam.
For one, you can never know everything that's covered by the source material that formed part of your certification.
Even just days after you have passed the exam, you should make free time to continue to work through your various workbooks to keep on learning new things as well as reinforcing what you already know.
Doing this is invaluable for newbies, that's for sure.
That's because learning to pass an exam is one thing but continual learning to become the best personal trainer you can be is always what you should be striving for.
While it's often a difficult balancing act for new personal trainers as they juggle clients, assessments, drawing up exercise programs, their own fitness and other requirements, make sure you get the time to read.
And yes, it should be every single day.
To start, aim for half an hour but as you get to grips with your daily program, try to find the time to increase that to at least an hour whenever you can.
You will be surprised at how much this can help you get one over fellow personal trainers that essentially are your competition.
So if you find it difficult to find the time to read, build it into your day.
Instead of browsing social media sites on your phone as you take the train or bus to your gym, read.
Instead of watching television, read.
If you look into it, you will be surprised as to how much time we waste doing nothing.
What should you be reading?
So I have already mentioned that for new personal trainers, it's a great idea to continue to work through your course books or textbooks.
They are packed with tons of information and it's good to continue to go through that.
But of course, you are going to need more material down the line.
So what should you be focusing on?
ell, for the most part, there are two important areas for a personal trainer when it comes to reading material.
Those are sources that focus on what you do for your living – fitness and those that focus on the business side of things.
Exclusive PTP CPT Offers



Gold Standard Cert

Most Popular Cert

Best Study Materials

A Good Option

A Good Option

Best CPT for you?

Both are critical parts of a personal trainer's life.
When you're just starting out, however, the business aspect of things is probably far from your mind but it's worthwhile investing your time into learning about this aspect of personal training.
It will certainly help in the future as you develop your business, which is something I cover in my business, marketing and sales course.
The fitness aspect isn't only learning about new techniques that will benefit your clients either.
It's also learning more about motivation, marketing and all the other aspects that make a client look forward to training and then keep them coming back for more.
From the get-go, I would split the time I set aside for reading right down the middle for these two subjects.
But a word of warning here.
When it comes to what you are reading, don't focus on what interests you.
That's a common trap.
Instead, you should be focusing on material that betters you, that develops you and that ends up making you a better personal trainer, both for your clients and your business.
The thing is, it's easier said than done.
While you may think you are taking in something that's to your client's benefit, in truth, you are reading it because you find it interesting.
But as long as you keep focusing on improving yourself, you will develop the knack that helps you find the right reading materials.
Of course, if you are finding your reading and learning material on the web, make sure it's from a reputable source.
When it comes to the right kind of material, peer-reviewed journals, articles, and other sources are always the best and should be your starting point in most cases.
The reason why I think it's important to take in as much information through reading as a personal trainer is to improve yourself, I've said that before.
But it doesn't have to be a one-man show in that regard.
We can learn so much when we work with others.
As you get into a regime of reading and learning more, it's always a good idea to expand on that further.
There are two ways to do this.
One is theoretical and one practical.
Theoretical learning: Studying with others
If you have joined a new gym, particularly a large commercial operation, the chances are that you are not the only newish trainer on the block.
But even if you are, it's always a good idea to find other like-minded trainers who are constantly looking to improve themselves.
For a start, you can get together and find some learning material that you can all work through.
It's always a good idea to do this in a group situation, the more the merrier as they say.
Select a relevant book about personal training that deals with either the fitness aspect or business aspect and work through it as a group.
In this way, if someone has a question, it can be researched and answered by all the participants.
That's far better than if it was just each on their own.
Break the reading material down into key points, summarize each chapter, make your own notes to share and find practical aspects to put into action.
But above all, learn, not only from the material but from each other.
Study groups operating in this way are a brilliant way to improve your knowledge. And they are excellent for networking as well.
Learning through practice: Putting it into action
As you know, learning is not only theoretical but also practical.
That's something that you can use to your advantage in a gym situation. It's also a great way to put yourself out there as a trainer, especially to potential new clients.
But how do you go about it?
Well, say you learn a new exercise with a kettlebell as an example.
During time away from your clients, you could chat to regular gym users who aren't working with a personal trainer and ask them if you can show them the exercise.
Take the time to show them the correct way to do it by giving a demonstration.
After that, you can take them through the exercise, making sure their form is correct while explaining which muscles the exercise targets and the benefits thereof.
You can do this over and over again in a variety of ways.
For example, offer to show gym goers different warm-up or warm-down routines, stretches and more.
It's the perfect way to showcase your talents during times you don't have any clients to train.
Getting yourself out there and exposing potential clients to what you have to offer can certainly generate excellent leads.
How and when to identify your specialization/niche
Ok, so by now, you've pretty much realized that I am all for personal trainers identifying their niche and eventually working their way through studying into that particular field of fitness.
It's not a question of "Should I" and more of a question of "When should I?" The disadvantages of not working towards a niche and eventually specializing as a personal trainer are threefold.
A personal trainer without a niche has many more challenges when it comes to marketing their services.
A personal trainer without a niche is less authoritative than one who specializes
A personal trainer without a niche generally has clients that show less loyalty because there isn't a connection over a specific area of fitness.

So what are the advantages of finding your niche then?
You are recognized as an expert in your chosen niche in the personal training world
Marketing is far more focused as you aim at a specific group of clients
Competition is reduced to just those trainers operating in the same niche. You might even find you are the only one doing so in your local area, now that's a win-win

When it comes to the question of "When should I find a nice and specialize" well, that's pretty difficult to answer.
That's because every personal trainer's career will happen at a different pace to their peers.
There are a few guidelines, however, that you can follow to help you make that important decision of when to specialize and make yourself a niche trainer.
How to decide on your niche
Deciding on your niche might seem a little daunting, but it certainly doesn't have to be.
There are two ways that you should start when it comes to trying to determine it.
That sounds like something that Mr. Miyagi would say to the Karate Kid, right? But in this case, it certainly should be your starting point.
While a certain niche might appeal to you because it seems like personal trainers operating in it all rolling in clients, is it worthwhile going that path and then ending up hating it?
Don't let what you see as the popularity of a certain niche be the basis for your decision.
That's only going to end up in heartbreak.
So that's why you should start with you.
As you work as a personal trainer, you are going to find certain kinds of clients that you enjoy working with more than others. That's probably already a hint as to what your niche should be right there.
Of course, you have to go a little deeper than that as well.
We all have strengths and weaknesses as trainers, there's no use denying that.
But you can use those strengths and weaknesses to help you find your specialization, without a doubt.
Focusing on what you are good at (your strengths) when it comes to your niche means that people will come to see you as an expert in that niche down the line.
That's because you excel at it.
You can't say the same if you choose a niche that's a weakness, only because you see it as a way to make plenty of money, as an example.
Long term, that's just not going to work now, is it?
That's because you cannot show yourself to be an expert and that just won't end up being profitable.
If you are strong in a certain area as a personal trainer and have a passion for that, that passion will shine through to your clients.
That helps to form not only a positive impression of you but what you have to offer them as well.
Is there an audience to support your niche?
Something that you might overlook is the fact that no matter what your niche is, you need an audience to support it.
For example, you might feel you can best serve the community by working with senior citizens and focusing on their fitness.
And it's something that you love doing as well.
But that's going to be pretty difficult to achieve if you live and work in a university town, isn't it?
So that can certainly influence your decision.
It might still be possible if your target audience can be expanded along with you still being able to focus on a particular niche within that.
Don't let the scope of your niche be too restricted or too wide-ranging
While you might have defined what you think is the perfect niche, it's important to look into whether it's too restricted or the opposite, too wide-ranging to be a workable option.
For example, calling yourself "the greatest squat trainer in the business" is an example of a niche that's far too restricted.
And if you are "the greatest personal trainer for women" that's too wide-ranging.
Your perfect niche should be somewhere in-between being too restricted or too broad.
Apply to more than one target market
The last point I want to look at in this section is something that doesn't always happen with all specializations.
But if you can make it happen, your target audience can grow for sure.
For example, you might want to be a weight loss coach that specializes in middle-aged women.
But let's be honest, success with a group like this can translate across a range of ages.
So instead of marketing yourself as just a weight loss coach, or one that focuses on a single target audience, you can rather market yourself at specific groups.
For example, weight loss for:
Middle-aged women
Seniors
Children
Teenagers
Men over-50

Those are just a few examples.
Each would come with their own exercise program but the basics are all pretty similar.
And when it comes to marketing, each group you aim to work with would have their own marketing strategy.
That's just some basic background that can help you with finding your niche or specialization as a personal trainer.
I cover this in far more detail in my business, marketing and sales course, so be sure to check that out if you want help in finding your specialization as a personal trainer.
And believe me, when you find the right niche, that's when doors open to you and your business can start to boom.
The best sources when it comes to studying further as part of your continuing education
So now let's look a little bit forward into the future.
Say you've been a personal trainer for a couple of years and you've made a real success of your career so far.
You've worked for two different gyms during that time, both of which are part of a commercial gym chain.
During your time in your second place of employment, where you have worked for the past 11 months, you've come into contact with a bunch of clients where having some more knowledge of the nutrition side of things would help you to help them even more.
And so, you've found the next chapter in your personal training career and a niche to study towards.
Of course, this is just an example, we could insert any other kind of specialization in there be it a group fitness instructor, strength and conditioning coach or weight-loss specialist, for example.
There are so many avenues for you to look down when it comes to specialization and finding a niche that you're passionate about.
How should you study toward your specialization?
There are several ways to set yourself on the path towards your niche.
Certification organizations offer a wide variety of packages that can set you up in your specialization.
But if I had a word of advice, I would focus on those organizations that offer a whole new certification that covers the niche you wish to specialize in.
For example, many of the top accreditation like ACE, NASM, ISSA, ACSM and NSCA have specialist certifications in fields such as group exercise, corrective exercise, strength and conditioning coach and nutrition.
If you can find a certification from one of these companies, that's the first prize in my book.
That's because they have a tried and proven track record as well as the fact that they are well respected in the fitness industry.
But these are not your only options.
Other online training sites also exist.
A great example of one of these is Exercise Etc.
This site provides a range of specialist certifications that include:
Fitness coaching
Senior fitness
Senior strength and conditioning
Functional fitness
Remedial exercise
And many more

There are many more examples like this.
Say you wanted to become a health coach, then you could study through accreditation organizations such as ACE but also those focusing on one specialty only, for example, The Wellness School of Coaching.
Sadly, there are lots of fly-by-night companies out there, so do your research beforehand if you are not choosing a certification option that's not from one the industry leaders in accreditation such as ACE, ISSA, NASM and a few others.
Examples of specialist certifications
On my website, PT Pioneer I've covered a range of specialist certifications from many of the top fitness accreditation companies both in the United States and elsewhere.
Some of the types of specialist certifications and the organizations that offer them include:
Strength and conditioning coach (NASM, ISSA, NSCSC)
Group exercise instructor (ISSA, ACE, NASM)
Senior fitness specialist (ISSA, ACE, NASM)
Youth fitness specialist (ISSA, ACE, NASM)
Weight loss transformation specialist (ISSA, ACE, NASM)
Bodybuilding specialist (ISSA)
Corrective exercise specialist (ISSA, ACE, NASM)
Health coaching (ACE, NSHC, The Wellness School of Coaching, Duke Integrative Health Coach Program)

If there is one thing that I want you to take out of this chapter is that a trainer who gets their initial certification and then never studies further is not what you want to be one day.
It's all about bettering yourself because that's not only to your benefit but perhaps more importantly, to your clients as well.
The first place to start looking to improve yourself through continuous education is by using something that's a prerequisite for you to keep your accreditation.
That's CECs.
While it's simple to take the easy route and take part in seminars and workshops that are convenient, rather search for those that will make you grow as a personal trainer.
There's always something to learn because the fitness world is forever changing.
The second way to continue to better yourself as a personal trainer is through self-study. We looked into the ways that you can use peer journals, the web as well as other methods to learn and grow.
The third way to improve yourself is simply to study further.
While you can certainly increase your knowledge by partaking in other personal trainer certification, at some point, you should start looking for a niche to specialize in.
For example, you might want to train online only, something I cover in my online personal training course.
We also covered much to do with your niche or specialization in this chapter, including ways to determine what it is.
Don't forget to take the chapter takeaway quiz to make sure you have a good grasp of everything covered here.
Course Resources – Chapter 17 – Reputable Online Portals for Personal Trainers