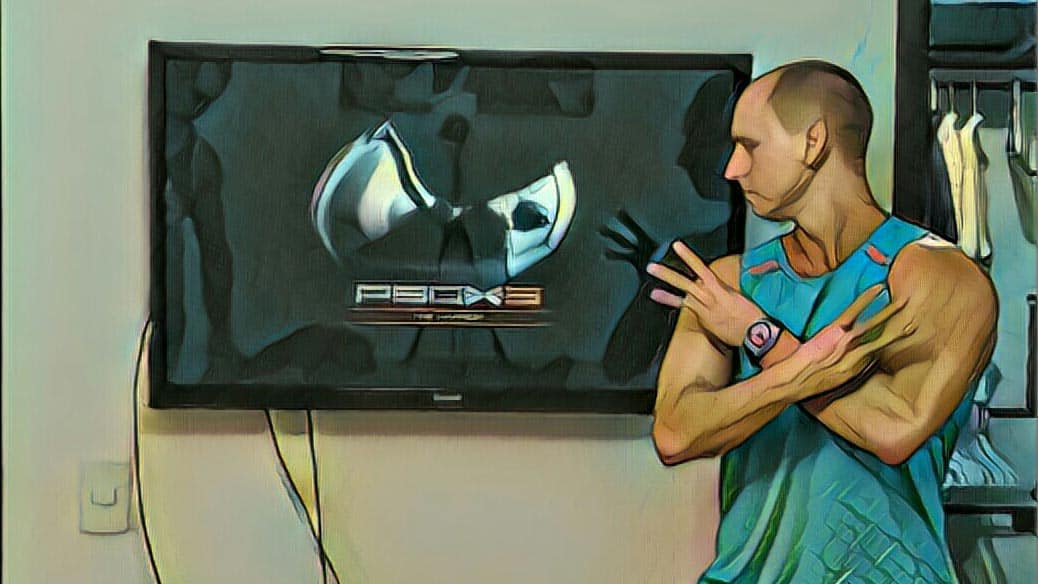 Hey guys and gals and welcome to my p90X3 review! This is the third installment from the very popular at-home workout program made and directed by Tony Horton. The third installment is a lot different than the first two (p90x and P90x2) in a lot of different ways. If you are looking to build muscle, lose body fat and look better overall from exercise that can be done right in your living room, this could be the answer for you.
A little bit about myself: I am a certified personal trainer through NASM, hold a bachelors degree in exercise science and am an active beach body coach! My biggest passion is fitness and helping those around me achieve their health and fitness goals as well.
So what is P90x3? Does P90x3 work? Is P90x3 worth it? I will try to answer all of these questions in my P90x3 review. I will go over all of the basic information on the program as well as the P90x3 results that you can expect. I have so much to talk about in this article so was not waste any time and get right into my P90x3 review.
What is P90X3?
P90X3 as I mentioned above is the third installment of p90X. The original was one of the first workout programs that truly brought home workouts back from the grave. It will go down in history as one of the most popular at-home exercise routines of all time. It definitely will leave a strong mark on my memory because of the success that I had with it as well as what I learned from it. I really enjoy the instructor Tony Horton and I feel like the majority of people feel the same way that I do. He is very motivating, extremely fit and not to over the top with his personality. He keeps me pumped throughout the whole entire 30 min. and throughout the whole 90 day program overall! You can get a preview of the P90x3 program by checking out the workout calendar here on my site!
The 3 in the name p90X3 does not just stand for the third installment. It also stands for 30 min. That is exactly how long all of the workouts last. A lot of people think that all of the P90X series are supposed to get harder as they go along. That is not necessarily the case. They took a different approach this time because I think 30 min. is to much time for a lot of people, especially if they are just starting out. On top of that, you can also get a fantastic workout and only 30 min. I actually recommend this one for someone just starting out as opposed to the original p90X due to the fact that the workouts are shorter and more manageable. The number 90 in the term p90X3 stands for 90 days. That is how long the program is designed for just like the previous two p90X series as well.  Check out some of my comparison articles between the different p90X versions if you want to know the complete differences. P90x vs P90x3, P90x2 vs P90x3 or P90x vs P90x2.
P90X3 is a giant to blend of different forms of training. It combines Pilates, yoga, mixed martial arts, plyometric training, traditional strength training, calisthenic or body weight training as well as many others. I was impressed by the number of unique exercises. I'm always glad when I can learn a new exercise into my personal training clients.
Just like and P90x, there are four different packages to choose from in P90x3. Let's go over them. If you want to learn more click on the links.
You can get the P90x3 program from Amazon.com, but remember that I will not become your personal coach compared to if you bought it from the beachbody site using my coach ID! Amazon is a great place to read ton of reviews though.

The base package includes the 16 primary workouts as well as the one bonus workout. You also get six free gifts which are the fitness guide, nutrition guide, workout calendar, how to accelerate DVD, resistance bands and 24 hour support. It also comes with a 90 day moneyback guarantee.
The deluxe package includes everything that the base package did with three additional workouts (so 20 total), 3 different resistance bands, and a one month supply of beach body performance energizes, which is basically a pre-workout.
The ultimate package includes everything that the deluxe package did as well as  a beach body jump mat, beach body performance recovery (post workout drink), a quality chin up bar and the chin up Max (resistance bands to assist pull-ups). The last option is the
P90x3 challenge pack which combines shakeology nutrition with P90x3.
As of 2016 my overall recommendation is to get beachbody on demand challenge pack and get the equipment for the program you would like separately. If you decide that P90X3 is right for you, use one of the links above to make me (a personal trainer) your personal beach body coach. Or if you decide to wait until later, you can still make me Tyler Read your coach by using my Coach ID number:1339221 when you sign up for a free account. Otherwise you will be assigned a random coach that is probably less qualified and might not even contact you. I will make sure that you are successful!

Who is the P90X3 program for?
It is for anyone who feels like the old hour-long workouts are too exhausting and get old fast.
It is for people that live busy lives and only have 30 min. to spare
It is for anyone that needs their own personal coach right in their living room
It is for people that have some experience with exercise, (because it is difficult) and I don't recommend it to complete beginners.
Is for people that don't want to pay for a gym membership to get in shape.
The equipment you will need for P90X3
The basic kit only includes resistance bands but it is recommended that you either purchase the other equipment on your own or upgrade to one of the packages that includes the equipment. Here is what you will need to get the most out of your P90X3 workouts.
Resistance bands or dumbbells: All of the kits contain resistance bands but you will definitely get better results using dumbbells. I typically use between 5 pounds and 50 pound dumbbells for the workouts. Purchasing individual dumbbells is kind of a pain in the butt and I recommend getting adjustable dumbbells from Amazon.com because they take up less space and are super easy to change the weights. Resistance bands are always a second option though.
A pull-up bar: This is crucial for developing the arms and back is much as you can. I recommend getting one that can fit in one of your door frames.
Workout mat or pad: This is essential for doing a lot of the workouts that are done on the ground especially some of the abdominal ones.
Comfortable shoes: Although this is not part of the included equipment, it is highly recommended by me as well as most beach body coaches. Simply buy some training shoes from your local shoe store. Make sure they are neutral and comfortable.
The P90X3 nutrition guide
Sticking to the nutrition plan laid out for you by the P90X3 team is crucial to your success overall. It will provide you a list of foods that you should avoid as well as clean food that you should stock up on. It also provides you meal plans and recipes that you can follow to make this dietary change much easier. It discusses macronutrients such as protein carbs and fat and where you should get these three sources from. It is very similar to the previous nutrition plan but nothing has really changed in terms of what types of foods are good for you. Some of the recipes are different and that's about it.
Combining P90x3 with shakeology nutrition is the best way to see results quickly. Combining both of these is what is called "taking a challenge pack" and is what I recommend. My clients that combine both together see better results than those that don't. If you do not know what it is, you could check out my review on shakeology here or check out my article on how it works as well.
The P90X3 fitness guide
This is very similar to the other fitness guides provided by the older P90X series. It gives you tips and tricks on how to make the most of your 90 days. It has instructions on how to perform some of the exercises properly as well as the science behind the P90X3 system.
The various P90X3 schedules you can choose
There are four separate types of schedules depending on your individual goals. I really like how they're trying to individualize their workout routines based on individual needs. The four different schedules are called classic, lean, Mass and doubles. Let's discuss these in a little bit more detail shall we?
The classic routine
This is the most balanced of all the routines. You will focus an equal amount on cardiovascular training as well as strength training. You will see your muscles get more toned but not gain too much muscle size. It is still overall a fat loss program.
The lean routine
This is for people that want to lose as much body fat as they can during the 90 day program. This is not so much for people that want to build muscle mass. You will focus a lot on cardio, mobility, flexibility as well as some toning of the muscles.
The mass routine
This is for the people that want to pack on is much muscle as they possibly can during the 90 days. This program is usually performed by the males. The nutrition guide will also change significantly for this portion because you will need to be consuming enough calories to build the muscle. The rep and sets will also change significantly towards heavier weights.
The doubles routine
The double routine is similar to the lean routine except that you will be performing these workouts twice a day! This is intense and it feels similar to doing the original P90X routine. This is exhausting and I only recommend it to the people that are already in great shape.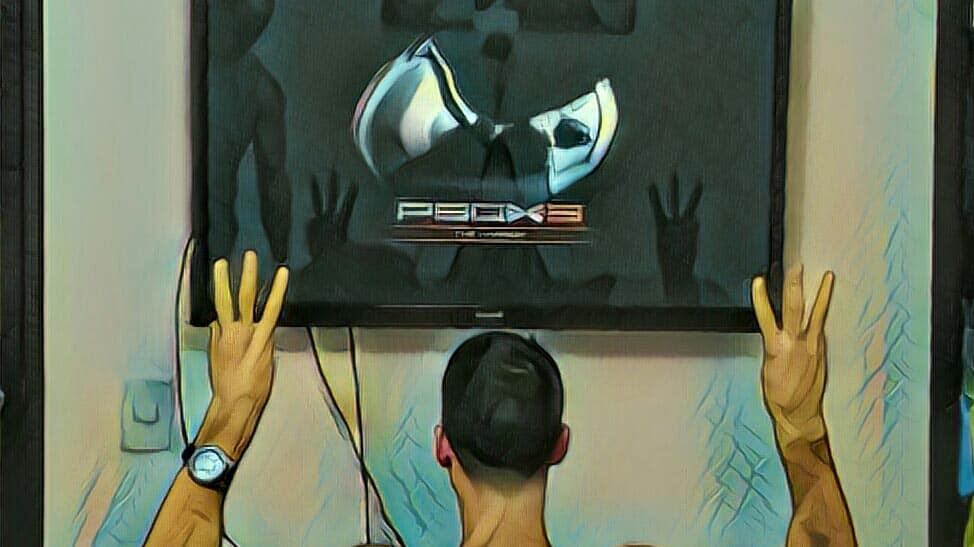 Does P90X3 work? P90X3 results!
People ask me all the time whether or not P90X3 works. More than all of the other P90X routines that came before it, I think that P90X3 works better than the rest. This is mostly because you can really customize your workouts compared to before. If you want to build muscle, you can build muscle. If you want to lose as much body fat as possible, you can do that also. I also like how it is only 30 min. a day. I think a lot of people quit without finishing the whole routine with the long workouts such as the previous P90X series. I think half an hour is the perfect amount of time.
What type of P90X3 results can you expect from the 90 day routine? This is definitely a tougher question to answer because it really all depends on what your goals are. Are you trying to lose weight or build muscle? Since the majority of people are trying to lose weight and reduce their body fat percentage, I will talk about the results you can achieve with that goal in mind. You can definitely expect to lose 10 pounds or more of body weight during the 90 days. If you are extremely overweight you can expect to lose up to 30 pounds even. You still need to follow the diet plan to a T to get the best results and I strongly suggest using shakeology as well. Some additional P90X3 results are: stronger arms and legs, a more toned midsection, a more shapely butt, more confidence and more energy. There are dozens of extra P90X3 results that you can expect but the results vary person to person.
P90X3 Calories burned
This is a difficult question to answer and once again it depends on whether you are trying to lose fat or gain muscle from the P90X3 program. Since all of the programs are exactly 30 min. long, you can expect to burn around 300 cal per workout. Whether or not you lose weight is mostly dependent on your diet. If you are following the diet plan and are in a calorie deficit, you can expect to lose around 1 pound every week (which is a healthy amount). The P90X3 calories burned also depends on how hard you push yourself during the workouts. Are you keeping up with Tony? Are you performing every single repetition and every single set?
Is P90X3worth it?
Overall I totally think that P90X3 is worth it. In fact I think that P90X3 is more worth it compared to the other two programs. I think it is better for a wider variety of people. You can change the program to fit your needs depending on your personal goals. I also think it is better for beginners because it is only 30 min. long compared to an hour long strenuous workouts that might leave you exhausted and make you quit early. I think that P90X3 is worth it because they can fit into your busy schedule as long as you have a half an hour to spare each day. Since there are 16 different workouts you can really keep the variety going so that you can keep interest for the full 90 days. The program that makes it easy to complete, is a program that is valuable in my opinion. You will not lose interest because of the variety and because Tony is an excellent instructor.
P90X3 review conclusion, and the P90X3 price
I hope you guys get something valuable out of my P90X3 review. Don't worry if you haven't done the previous P90X workouts before, I think this is a better one start on anyways. This is especially true if you are a beginner or if you have specific results that you want to achieve. If you think that P90x3 is right for you, make sure to sign up with me (Tyler Read) as your coach. My coach ID number is: 1339221. Let's take a look at the P90x3 price options.
Like I tell all of my other clients of personal training, the hardest thing about exercise is is simply getting started! Once you get going it is a lot easier build momentum and reach your goals! Your results will keep you motivated! The worst thing to do is freeze up and not choose a routine. Get Started today so that you can start seeing the results that you desire tomorrow!
The biggest four tips in order to be successful with P90x3!
Purchase either program with a challenge pack. The clients of mine that go through either program on shakeology see significantly better results than those who don't.
Get beach body on demand instead of DVD packages. If I had this when I first started using P90x it would've saved me so much money overall over the last 12 years. No more worrying about scratched DVDs or bringing DVDs with you. Also, most people don't know which program to start out with (and frequently choose the wrong one),  You have access to all of them with beachbody on demand! You have to purchase the equipment for the program separately.
If you want to wait before you purchase P90x3, at least sign up for a free team beach body membership so that you can get community support, schedule and a lot your workouts as well as track your progress. You will still get all of the benefits of having your own personal coach for free! Make sure to sign up with me Tyler Read as your coach (and certified personal trainer) otherwise you will get assigned a random coach that is probably not as qualified, and might not even contact you. My coach ID is 1339221. I will help you on your reach your goals and provide great motivation! Here is a link to the free account.
This concludes my P90x3 review. Have you guys tried the program? Would you guys think overall of P90X3 compared to the other P90X series or compared to other beach body at-home workout products? Leave me a comment down below and let's get a discussion started! Now get out there and start making the changes to your body that you deserve using P90X3!
After my P90x3 review, you might want to check out some of my other comparison articles such as Insanity vs P90x, P90X3 vs INSANITY, 21 day fix vs p90x3 or Insanity max 30 vs p90x3! Enjoy!
Tyler Read has a Masters of Science in Kinesiology. Tyler is also a certified personal trainer with NASM, ACE, NSCA and NSCA CSCS. Tyler's main goal is to help people get started in the personal training industry and to become successful personal trainers.