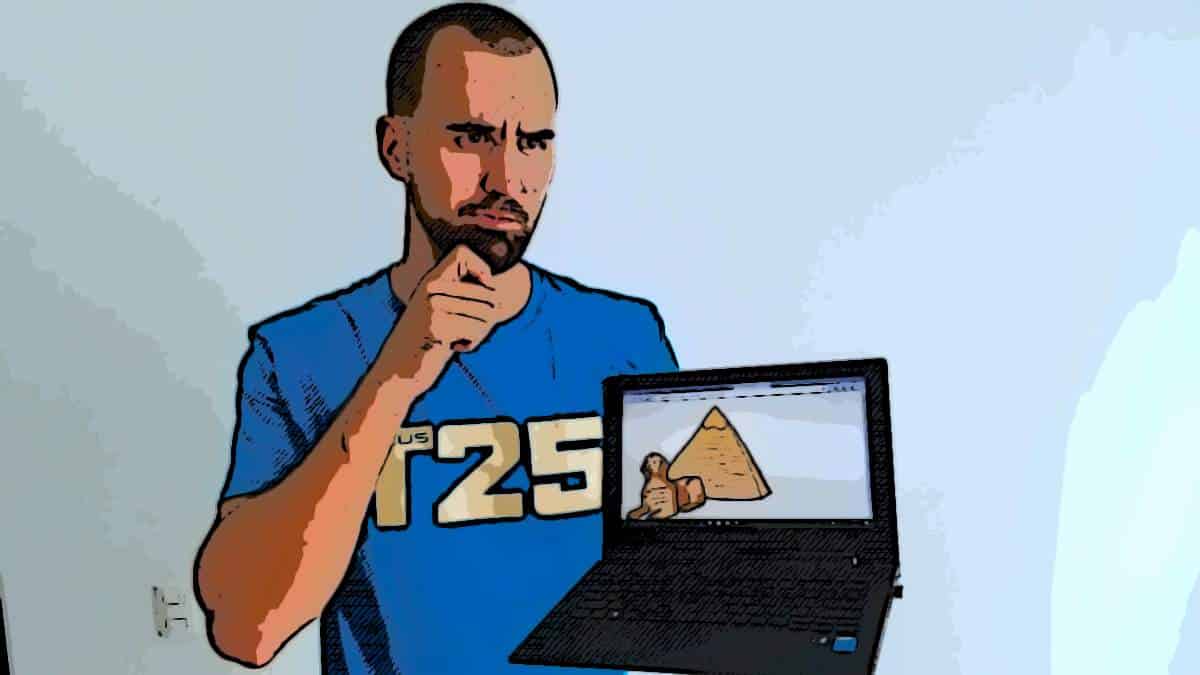 It feels like every second day a new fitness fad or program blows up and takes the fitness space by storm. The upside to this is that getting in shape and helping other people get in shape has never been so easy or so fun. The downside is spammy Facebook posts, high-pressure sales tactics from people you barely know and companies that promise the world with their AMAZING product only to deliver very little.
One of the biggest companies in the fitness and wellness space is Beachbody, a billion dollar exercise and nutritional supplement company that has gone from strength to strength in the last two decades and there's a good chance you might have come into contact with the brand, it's exercise programs or its nutritional products.
I've decided to write this article because every now and then I still get questions from readers, PT clients and people who are thinking about becoming Beachbody coaches, along the lines of "is Beachbody a pyramid scheme?" or "is it multilevel marketing or a scam?"
As an actual Beachbody coach and someone who has been in the fitness industry for more than 10 years, I feel that I'm qualified to answer this question from the point of view of someone who is actually in and amongst it all and while I'm obviously not a completely objective commentator, I hope you'll believe me when I say I'm writing this review honestly and that I would never try to mislead or deceive my readers. If you have been a fan of beach body's products such as P90X, insanity or the 21 day fix and are thinking about becoming a coach, make sure to read this article to see if it's right for you.
So is Beachbody a Pyramid Scheme?
—

What Exactly Is a Pyramid Scheme?

So you've probably heard the phrase "pyramid scheme" heaps of times and you're aware of the negative press associated with it, but what exactly is it?

Pyramid schemes have existed for over a century with perhaps the most famous being the one that was carried out in 1920 by lifelong conman and swindler, Charles Ponzi. Ponzi's scheme promised people a 50% return in 45 days or a 100% return in 90 days and involved a complicated investment that used international mail coupons. What Ponzi was really doing was paying early investors with the money of people who came to the scheme at a later stage — almost exactly the same thing done by Bernie Madoff on a multi-billion dollar scale in the Global Financial Crisis.

Modern pyramid schemes work in a similar way to Ponzi's scheme and people are recruited and asked to part with their money with promises of large returns on their investment if they can get other people into the scheme beneath them. These new people are in turn encouraged to get other people into the scheme and so on and so forth. As more people join the scheme, the people who entered it first will make all the profit while the people at lower levels will be left holding the can when the pool of prospective new recruits dries up or the company is taken down by government regulators.

It's the people at the bottom of a pyramid scheme that stand to lose the most and will struggle to make back the money they have invested. It's for this reason that pyramid schemes are highly illegal in the United States and in many other countries around the world.

Modern pyramid schemes also share several common features such as profit being the main objective and any goods that are exchanged often being "intangibles" such as teaching services, e-publications or worthless advertising space such as on websites with little or no traffic.

While the exact type of pyramid scheme and the methods used can vary, two thing that all pyramid schemes have in common is that they are completely illegal and they will be aggressively pursued and shut down by government regulators.
So is Beachbody a Pyramid Scheme?
—

Beachbody
Background
Beachbody was created in 1998 when Carl Daikeler and Jon Congdon decided to create a business that capitalized on their personal passion for clean and healthy living. In the last two decades, Beachbody has rapidly grown from its humble beginnings to have over 25 million customers, 800+ employees and over $1 billion in gross sales per year.
Is Beachbody a Pyramid Scheme?
One aspect of Beachbody's business model that sets it apart from retail chain stores is the fact that its products and services are sold directly to consumers instead of through physical storefronts — this method is generally known as "direct selling". Beachbody also has a dedicated coaching program that allows people who are passionate about its products to promote them.
Because the company sells direct to consumers via infomercials, direct marketing and social media and because its marketing strategy employs Beachbody coaches as brand ambassadors, Beachbody has occasionally been referred to as a "pyramid scheme" or a "multi-level marketing company".
While this is untrue, it's not all that surprising because many people may look at companies with a tiered sales structure or recruiting hierarchy and immediately think that it is a "pyramid scheme" or some other unsavory business model. I have to be completely honest with you here. Even I was initially suspicious when I first heard about the Beachbody coaching program from a training partner. To understand more you can check out my article on beachbody coaching levels as well as the beachbody compensation plan.
That being said, the more I have interacted with the organization and the more I have worked with it, the more I realize how unfounded my initial suspicions were.
So without further ado, here are my three best answers to the question "is Beachbody a pyramid scheme?"
1. It is Nothing Remotely Like a Pyramid Scheme
First off, pyramid schemes are completely illegal and there is not a chance in hell I'd be here on the Internet putting my face, name and reputation to something that misleads readers and consumers in general. What's more, there is no way that government regulators would allow a company as large and prominent as Beachbody to exist, if it wasn't completely legitimate and its business practices weren't 100% above board.
I researched the company and its business model thoroughly before I became a Beachbody coach, and there was nothing about it that raised any red flags for me personally. While I read the odd negative review from a disgruntled ex-coach or member, I found that these occurred no more frequently than for any other large company that relies on the determination and hard work of the individual to produce results.
What I also liked about Beachbody when doing my research, was that money isn't made from recruiting fees or business fees and coaches don't earn money for recruiting new people. Another thing that ticked the "all above board" box for me was the fact that recruits can easily surpass their coach's own earnings — in a typical pyramid scheme, the people recruited after the recruiter would never be able to earn more than the person who introduced them to the scheme. Coaches are also not required to buy or hold a minimum amount of product and coaches still have to sell products themselves if they want to earn money from personal sales.
In all honesty the majority of beach body coaches simply sign up just to save 25% on all of the exercise programs as well as on shakeology. These "coaches" never really plan to make a business out of it. The worst-case scenario about becoming a coach is that you will receive 25% off everything.
2. Many Reputable Companies Focus on Direct Sales
Beachbody operates via a direct sales and direct marketing method where the company and its ambassadors sell directly to consumers. While haters will be quick to scream "pyramid scheme" as soon as they hear this, the reality is that this is a widely accepted and very successful way of marketing and selling and it is used by many large and reputable corporations such as Mary Kay, Avon, and Tupperware, just to name a few.
While some companies have abused the direct sales model and have used the method to carry out a pyramid scheme or scam, these instances are far outweighed by the fact that direct selling is an honest, economically valuable and perfectly legal way of operating a company and in 2016 direct sales revenues surpassed $35 billion in the United States alone.
3. Great Products and a Positive Culture
Having been a qualified fitness coach for a long time now, I can smell BS in the health and fitness industry from a long way off. The reason Beachbody is so popular is because its exercise programs and nutritional supplements actually work.
Beachbody's fitness programs and nutritional supplements are world class and have been created and endorsed by some of the best trainers and athletes in the world. What's more, its products have been used by more than 23 million customers who frequently post stories about their physical and mental transformations and who have posted countless incredible "before and after" pictures on social media, personal blogs and forums.
One of the other things I personally like about Beachbody coaching is that at its core it's all about being positive and transforming your own and other people's lives in an uplifting and supportive way. What's more, is that there are no high-pressure sales tactics or dodgy upsells. The brand's attitude is that "if it isn't for you that's completely fine". In my experience Beachbody is genuinely focused on finding positive "go-getters" who are ready to work hard for the results and life they want, as opposed to simply hoovering up everyone and anyone it can find.
So is Beachbody a Pyramid Scheme?
—

Why Do People Become Coaches?

In my personal experience and from what I've seen and heard from other coaches, the majority of people become Beachbody coaches because they personally find that the products work for them and they want to spread the word and help other people. Don't get me wrong, I'm not saying it's all sunshine and perfect altruism — coaches get 25%-off Beachbody products and the ones who put in the work do very well for themselves financially — but generally speaking, there is a genuine culture of wanting to help other people and inspire them to be the best version of themselves they can be.

The Beachbody coaching program is also attractive to many business-minded people in the fitness space because of the very low barriers to entry and the huge potential upside. It costs $40 to become a coach and there is a $15.95 monthly recurring fee that covers access to the Beachbody website, reporting data and the cost of shipping Beachbody products to customers. When you compare this to the start-up costs of a traditional business which can range from tens of thousands of dollars to several million, it is little wonder that many people find the opportunity to become a coach so appealing.
So is Beachbody a Pyramid Scheme?
—

Summing Up

Whenever I hear someone ragging on the Beachbody brand and calling it a pyramid scheme I can't help but smile to myself because I can already tell what type of person they will be. Isn't it funny how the people who don't have the drive or determination to achieve the life and body of their dreams are so quick to. If you are interested in becoming a coach, check out my ultimate guide on how to become one. If you would like to sign up for a free beach body membership check out this link. And if you already have a coach but are unsatisfied with their guidance, check out my article on how to switch.

Isn't it funny how the people who don't have the drive or determination to achieve the life and body of their dreams are so quick to whine about a company or the system it uses instead of taking responsibility for their own shortcomings — no one seems to be the villain of their own tale.

In my opinion, Beachbody coaching is a genuine and reputable fitness marketing program and business opportunity that has extremely low barriers to entry that allows motivated and hardworking people to leverage the power of the Beachbody brand into their own lifestyle business. The company was built by from the ground up by entrepreneurs with their own bare hands and the coaching program is perfect for similar people who understand that the responsibility for their own happiness and success is theirs and theirs alone.

If this sounds like you or like something you might be interested in, then please take a look at my other Beachbody articles and head over to the Beachbody coaching page to find out more. If you sign up with the link provided it will make me your personal coach. You can think of me as a coach for coaches and I will help you succeed in this fantastic business. I can even give you a easy-to-follow guide on how to build an awesome website just like this one.

You can also use my coach ID (1339221) when signing up to ensure I work directly with you to help you succeed as a Beachbody coach. Or, if you would like to hear more about my personal experiences in the program, please feel free to drop me a line.

Thanks for giving me the opportunity to discuss how Beachbody works in more detail and for the chance to answer the question of "is Beachbody a pyramid scheme?" with an emphatic "hell no!"
Tyler Read has a Masters of Science in Kinesiology. Tyler is also a certified personal trainer with NASM, ACE, NSCA and NSCA CSCS. Tyler's main goal is to help people get started in the personal training industry and to become successful personal trainers.