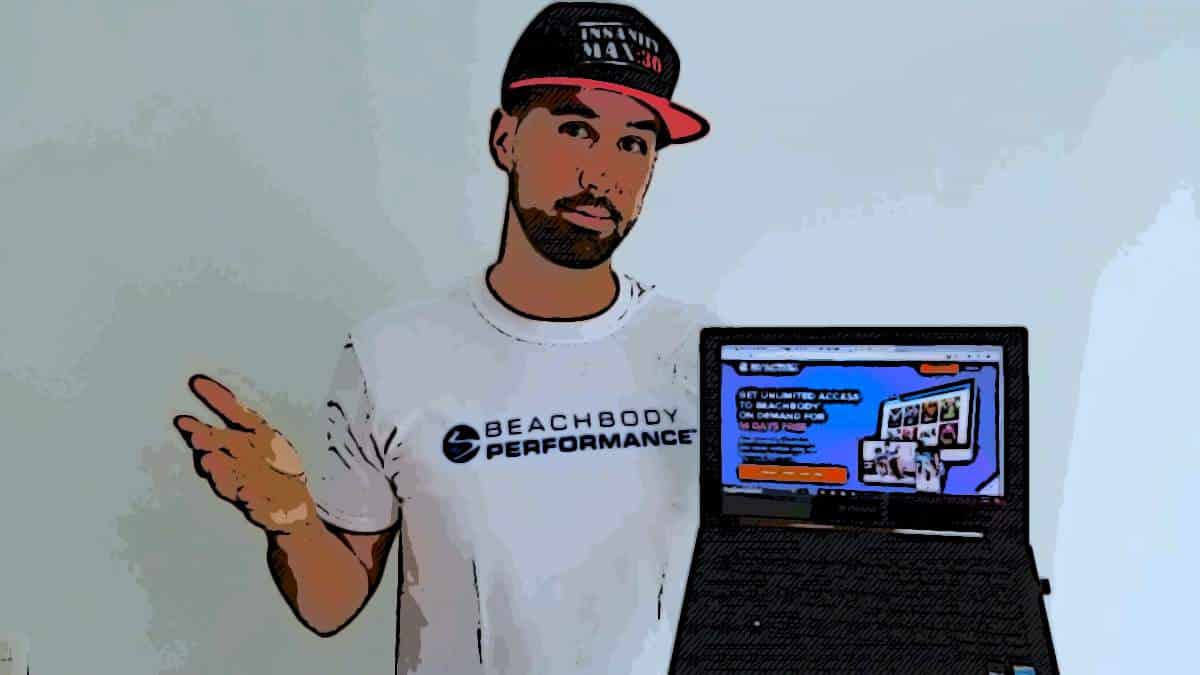 Over the last couple of years I've gotten a lot of questions about the "Beachbody On Demand" streaming service, so I think it's time for a review. Today I'll be taking an in-depth look at this product and answering several of the most common questions I've received from readers in the past including:
How much is Beachbody On Demand?
What exactly is Beachbody On Demand?
What does Beachbody On Demand membership include?
Is Beachbody On Demand membership worth it?".
In this article, I'll be discussing exactly what Beachbody On Demand is and I'll evaluate the program as a whole and go through the various membership option packages as well as the "pros" and "cons" of the product. Hopefully by the end of this article you'll understand the program a little better, and have enough information to make an informed decision on whether or not it's for you. If you would like to understand more about the programs and which one to choose, check my article here.
After reading the article, if you decide to do something that is for you, you can sign up through this link to make me your personal coach! Or if you do not yet have a beach body account and do not yet want to pay anything, sign up absolutely for free here (it will make me your coach). If you are the An account would like to change coaches for any reason you can learn how to do so here.
How Much is Beachbody On Demand? — Background and Overview
Beachbody began in 1998 as a fitness company that rapidly gained massive popularity and mainstream success with a range of popular DVD workout programs such as "P90X" and "Insanity". Over the years, Beachbody has greatly expanded its workout video library to include over 55 fitness workout video programs as well as the Shakeology meal replacement product range and exercise equipment.
In years past, Beachbody offered its workout programs in a DVD format and would ship them direct to customers. With the rapid rise in popularity of video streaming services such as Amazon Video and Netflix, fitness companies like Beachbody have finally decided to get with the times and offer their workout videos online.
Beachbody launched the Beachbody On Demand service in 2015 to provide customers with an efficient and convenient way to work out from the comfort of their own home or office and the service is designed to cater to the increasingly mobile lifestyles of consumers. With a Beachbody On Demand membership, customers can now work out from any mobile device and anywhere there is an internet connection.
How Much is Beachbody On Demand? — The Product
All of the Beachbody On Demand's membership packages include the "basic product" which is complete access to all of Beachbody's workouts such as 21 Day Fix, Core De Force, P90X, P90X2, P90X3, Tai Cheng, Insanity, 3 Week Yoga Retreat, CIZE, and much more. You can check out the full list of all 55 programs and over 650 workout videos here.
This all-access membership also allows users to pre-download up to 7 workouts onto their phone or tablet for offline use and gives users access to various other online resources such as work out calendars, program specific nutrition plans, over 100 Fixate Recipe videos, personal support from coaches and a personal meal planner.
As far as the product itself goes, I've been very impressed with it. I've been a trainer for more than a decade and have seen and worked out to many different "work out from home" programs and I've also been a subscriber to the program since it came out in 2015. Over the years I've worked out to (or at the very least flicked through) most of the workout videos and I can categorically say that I am yet to find a product this good.
While the "vibe" of each program varies with the target audience, the presenters are all professional, enthusiastic and supportive and after just a few minutes, you can't help but genuinely feel like you are working out with your own personal trainer or workout group. Videos also have very high production values with beautiful sets that match the workout theme perfectly. All these little factors go a long way to helping the viewer get in the zone and have the best work out possible.
The online platform itself is well designed and extremely convenient, with a mobile app that users can download to make their workouts truly portable. One thing I especially like about the online platform is the convenient search function which makes selecting the perfect work out for a person's mood or goal a breeze and users can search for courses by fitness level, duration, type of exercise and trainer. The app and online portal are also well designed and easy to use across different platforms such as PC, tablet and mobile.
How Much is Beachbody On Demand? — Membership Options and Prices
Ahh yes, the reason you're reading this article: so how much is Beachbody On Demand really?
Beachbody On Demand has several membership options, that are split into "premium" and "basic" categories. The premium packages come with Beachbody's portion fit container system and a 30 day supply of Shakeology meal replacements in addition to Beachbody On Demand's all-access membership. The 12 month option costs $160 while the 6 month option costs $140.
The Basic packages offer only the Beachbody On Demand all-access membership and come in 3 month, 6 month and 12 month packages. The prices are $39 for a 3 month membership, $59 for a six month membership and $99 for a 12 month membership. Membership automatically renews upon the expiration of the term and will auto-renew if you do not cancel it.
One thing I find particularly appealing about all of the membership packages is that they include a 30 day unconditional, "no questions asked", money-back guarantee.
I think that all of the Beachbody On Demand memberships provide outstanding value to subscribers. If you're a Shakeology fan then the two challenge packages provide extremely good value when you consider that the retail price for a month's worth of Shakeology shakes is $130, which means you are essentially paying $10 for 6 months or $30 dollars for 12 months for a Beachbody On Demand membership.
The basic packages also offer excellent value. When you break down the cost of a yearly membership on the 12 month program it comes in at $2.06 per week. The 6-month program costs $2.46 and the 3 month membership costs $3.25 a week. This is outstanding value in my opinion, especially if you prefer to exercise from home as an average gym membership in the USA costs $14.50 a month with gym memberships that include group fitness classes often costing much more than that. Even if you do work out at a gym (like I do), I feel that $2.06 per week is a small price to pay for the flexibility to be able to mix up my workout whenever I feel like it, or for the convenience of not having to leave the house if I am super-busy.
How Much is Beachbody On Demand? — Pros and Cons…is it Right for You?
Beachbody On Demand has several "pros" such as cost-effectiveness, convenience and ease of use, but it has drawbacks too. Here are the pros and cons as I see them — let me know if you agree with my assessment in the comments section below!
Pros
Cost-effective and a competitive price point: As discussed above, the pricing of Beachbody On Demand is extremely competitive, with weekly costs for even the shortest (and most expensive) membership options costing no more than one cup of coffee per week. You also save money on shipping for DVDs.
Minimal setup costs: Many of the lower intensity workouts require as little as a towel or resistance band to complete, while the more involved ones only require a few free weights.
Try before you buy: The 30-day risk-free period is a big pro in my opinion and it lets people try the product for a good period of time (30 days) to see if it works for them.
Convenience: A Beachbody On Demand membership makes working out very convenient. It doesn't matter how good your gym is, nothing beats the convenience of turning out your TV and having a great workout in the privacy and comfort of your own home. It's also great for those who travel frequently and you'll never again wonder if you'll be able to get a workout in on the road, or need to make room in your luggage for DVDs!
You can start instantly: Getting your online account set up takes all of 5 minutes and you no longer have to wait for DVDs to arrive at your door or sit through painful legal disclaimers at the start of your workout video — this may sound petty, but people who've used the same workout DVDs over and over will know what I'm talking about.
Complete access to all of Beachbody's best workout programs: A membership means you'll no longer need to umm and ahh over which workout program to buy next. With Beachbody On Demand you are spoiled for choice with dozens of programs and hundreds of individual videos to choose from — which can actually become an issue if, like me, you are a little indecisive!
Cons
All the good stuff aside, there are a few potential drawbacks to this product which means it might not be for everyone.
Buying the same thing twice: Existing fans of the Beachbody workout video range, or people who have an extensive library of DVDs may feel like they are paying for some of the same products all over again. Some people may also prefer owning the product as opposed to "renting" it. This may become less of a concern over time however, as subscription-based consumer models increase in popularity and people become more comfortable with this form of ownership.
Internet TV: Not all people have a TV that has in-built internet functionality and some people may not want to workout in front of a computer. That being said, many newer TV's have inbuilt internet and "screencasting" functionality and even more have HDMI-capability which means you can connect your laptop to your TV quickly and easily with a cheap cable.
Mobile and tablet limitations: While mobile and tablet formats are often touted as a huge advantage, when it comes to working out I find these platforms a little claustrophobic. Sure, they might be good for a portable workout session now and then and if they work for you generally great, but for me personally, nothing beats working out in front of a widescreen TV at home with my surround sound cranked up to 11.
How Much is Beachbody On Demand? — Wrap-up
If you are somebody who is self-motivated and you like the convenience of working out from home, or you like to mix things up from time to time, then this is definitely a fitness platform that warrants your attention. It could also be a "game-changer" for people looking to reinvigorate their workouts or take their fitness to the next level. I have dozens of my clients that have loved on demand and have gotten fantastic results from the workout programs as well as shakeology. If you want to know how you can save 25% off all of the products check out my article here. The two links below will make me your personal beach body coach if you decide to sign up!
That being said, some people may not be set up for TV workouts or want to work out from home. If you don't have the technology or you are not willing to invest in it and you can't see yourself working out from a tablet or smartphone, then Beachbody On Demand may not be for you. You should also consider that while there are over 600 workout videos, not every program will be a smash-hit with everybody. I personally am not a huge fan of PiYo or Les Mills, although that being said, I LOVE Max 30 and Insanity, so you'll probably find at least several types of programs suitable for you.
To have access to Beachbody's world-class workout programs for between $2-$3 a week was a no-brainer for me personally and for someone who predominantly works out at a gym, I've found I've used my online membership more often than I thought I would.
For anybody on the fence, I would suggest making use of the 30-day money-back guarantee. If a membership works for you, great. If not, at least you won't die wondering and you can be sure you'll get your money back as Beachbody has a great reputation when it comes to their money-back guarantee.
Thanks for reading. If you're interested in learning more about Beachbody workouts, you might find my reviews on the 21 Day Fix Extreme, Country Heat or Insanity Max 30 programs interesting. You can also check out a ton of Beachbody program workout schedules here and read my workout comparison articles here.
Tyler Read has a Masters of Science in Kinesiology. Tyler is also a certified personal trainer with NASM, ACE, NSCA and NSCA CSCS. Tyler's main goal is to help people get started in the personal training industry and to become successful personal trainers.